Having pretty flowers in our garden comes with a responsibility. In order to keep them that pretty, we have to take good care of them. Over some time, it can get tiring.
What you can do to spare time and effort is to plant flowers that are drought – tolerant. There are many flowers that you can pick, and we already did that for you. You can find some with wonderful scent like the lavender, or you can go after succulents, like the Sedum Spurium.
Read along, pick the one you like the most and read more about these ten drought – tolerant plants.
1. Lewisia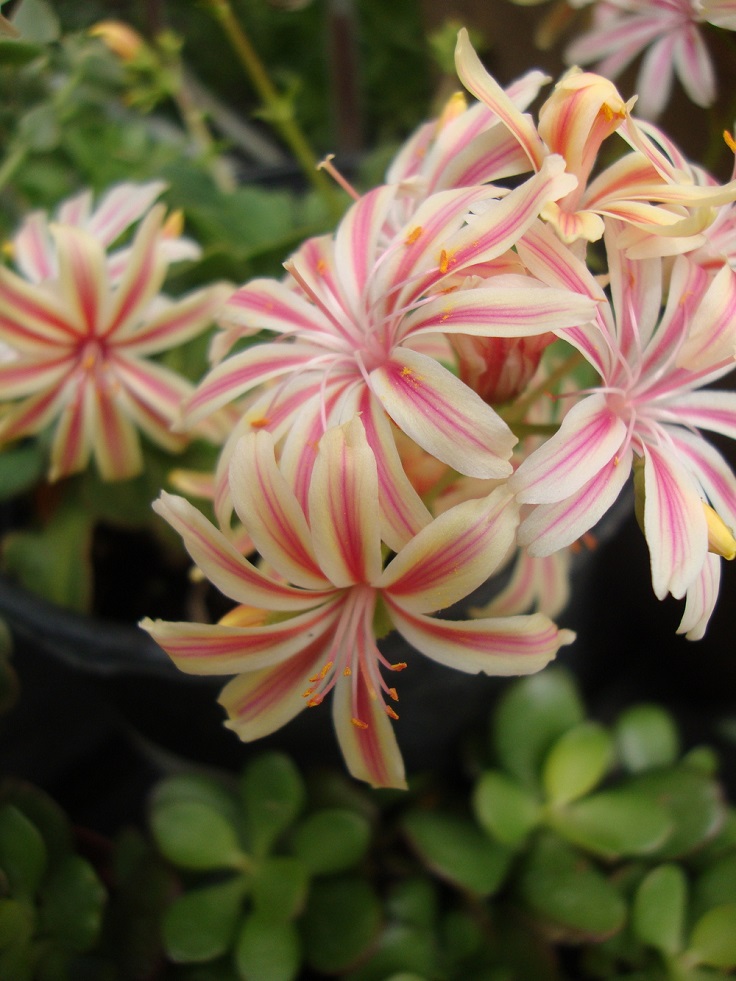 via garden.org
Once established, the Lewisia or also known as Sunset Strain is drought – tolerant plant that is going to make your garden so pretty with its' star – shaped flowers. They come in few colors, most often in shades of pink and orange.
The flowers bloom from early spring to mid summer and are best in cool rock garden setting. Lewisia requires sandy or normal soil. They grow low and their grow rate is slow. The flowers require full sun position with excellent drainage, while in hot summer days they need partial shade.