Every holiday and family get-together is a perfect excuse for baking treats for your loved ones because, after a delightful meal, everyone wants something to indulge a sweet tooth.
Now, when Easter – big Christian holiday is upon us, you have one more reason to show off your cooking skills, and of course, cupcakes are a logical choice! Adored by all ages and filled with love, these lovely desserts will be eaten in just a second.
Don't search over the Internet for the perfect Easter sweets because we've covered you with a list of the ten cutest easter cupcakes that will accomplish any table on the big day. Serve them after the meal, because if you make that earlier, everyone will escape the main dish!
Carrot Cake Cupcakes with Cream Cheese Frosting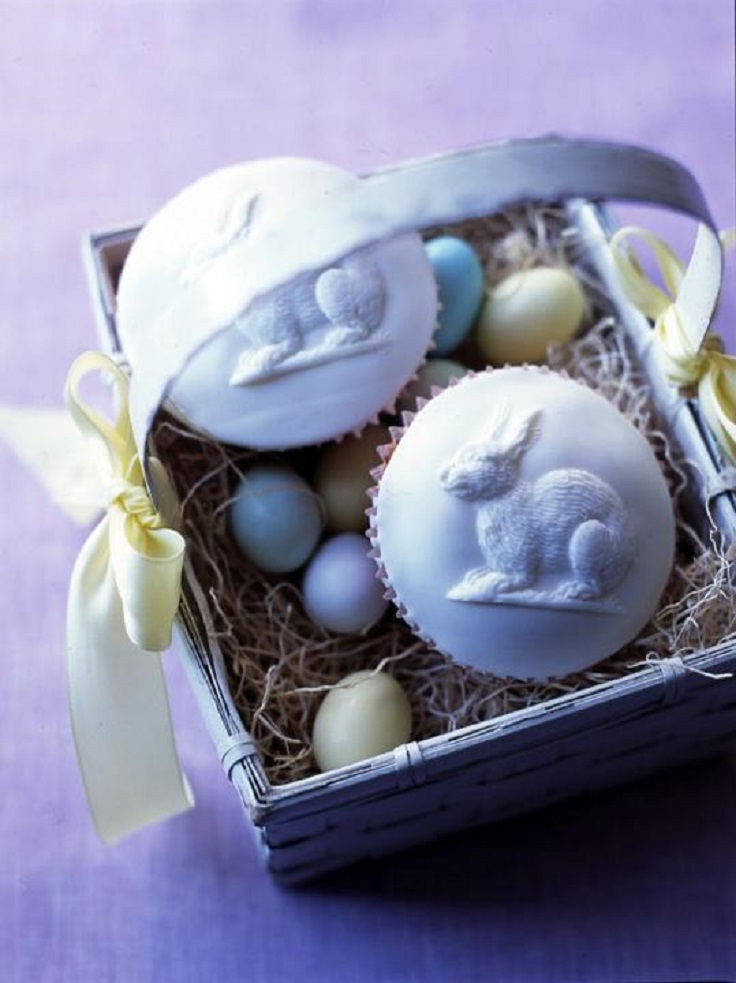 At the same beginning, we're representing you cupcakes that the famous Martha Stewart makes. Look at how she scaled down popular layer cake in a cupcake form… totally genius and finger-licking; these cupcakes will make a statement everywhere!
Cute and Delicious Easter Cupcakes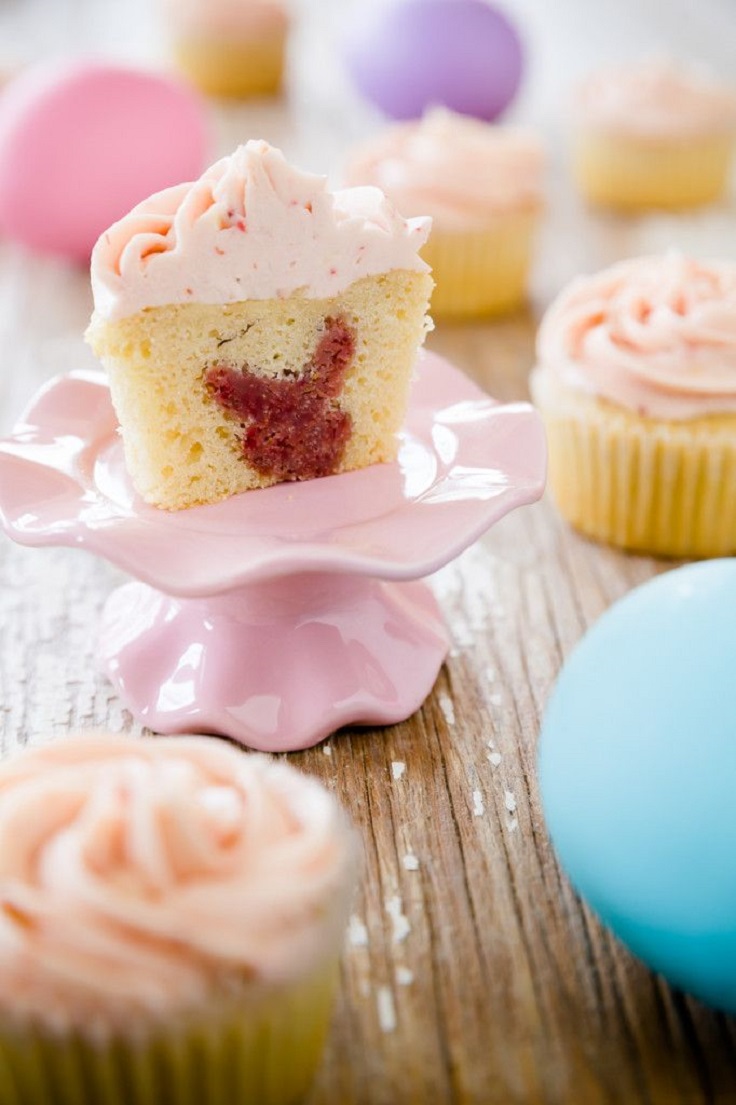 Surprise your little ones with a cupcake that has a hidden Easter bunny in it, and just imagine their faces after they find out the big astonishment?! That's a priceless moment, and you'll surely brighten their day in the best possible way!
Easter Basket Cupcakes
via aspoonfulofsugardesigns.com
Get ready for the upcoming holiday and prepare these Easter Basket Cupcakes on time! They have a vanilla basis, but this innovative cooker updated them with buttercream and some mini chocolate eggs. The amazing taste will blow your mind, that's for sure!
Hatching Chick Cupcakes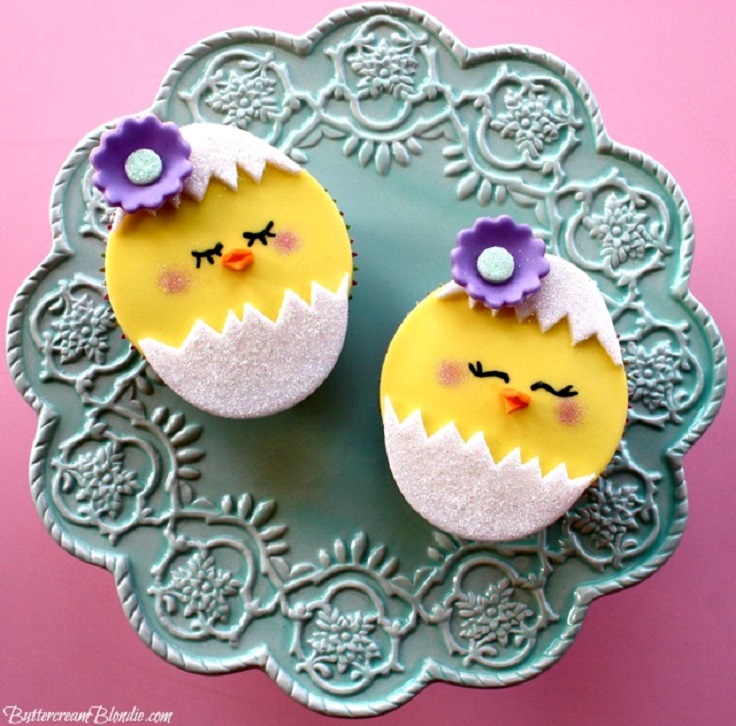 It one of the cutest cupcakes here that will surely bring a smile to anyone's face! Hatching Chick Cupcakes will leave your guest speechless, not just because they're so creative and interesting, but they're so tasty too. Bingo!
Ravenous Rabbit Cupcakes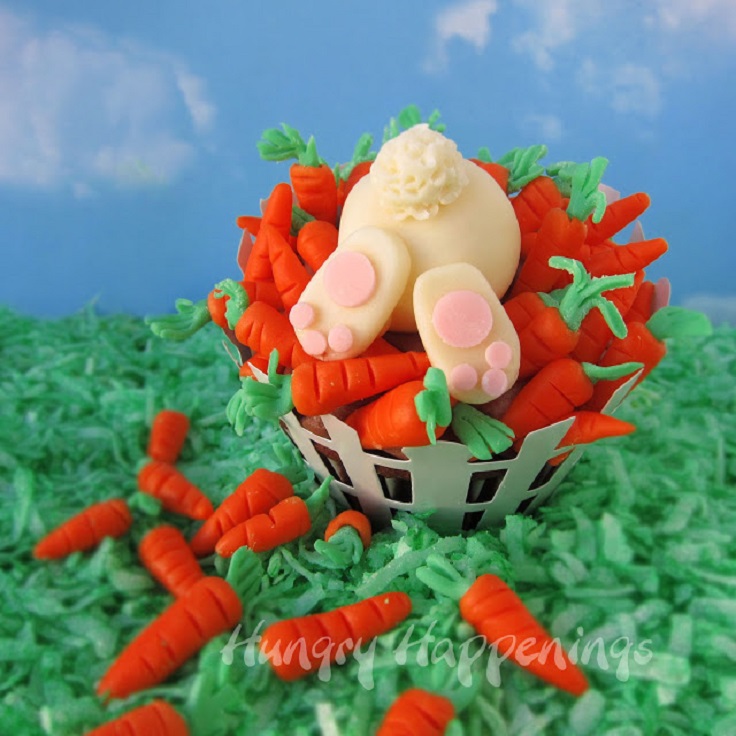 No kid on the planet won't be satisfied by these Ravenous Rabbit Cupcakes. We must agree; they're a complicated and challenging dessert but are definitely worth the effort. Take a challenge and do your best!
Blueberry, Strawberry, and Mint Cupcakes
One more dessert that comes straight from Martha Stewart's kitchen! Blueberry, Strawberry, and Mint Cupcakes are not a real Easter dessert, but they're colored in wonderful pastel colors representing spring, which means that they'll bring fun everywhere! The recipe on the link above is for the icing, so first, make some simple white cupcakes and dip them in the icing.
Chirpy Chick Easter Cupcakes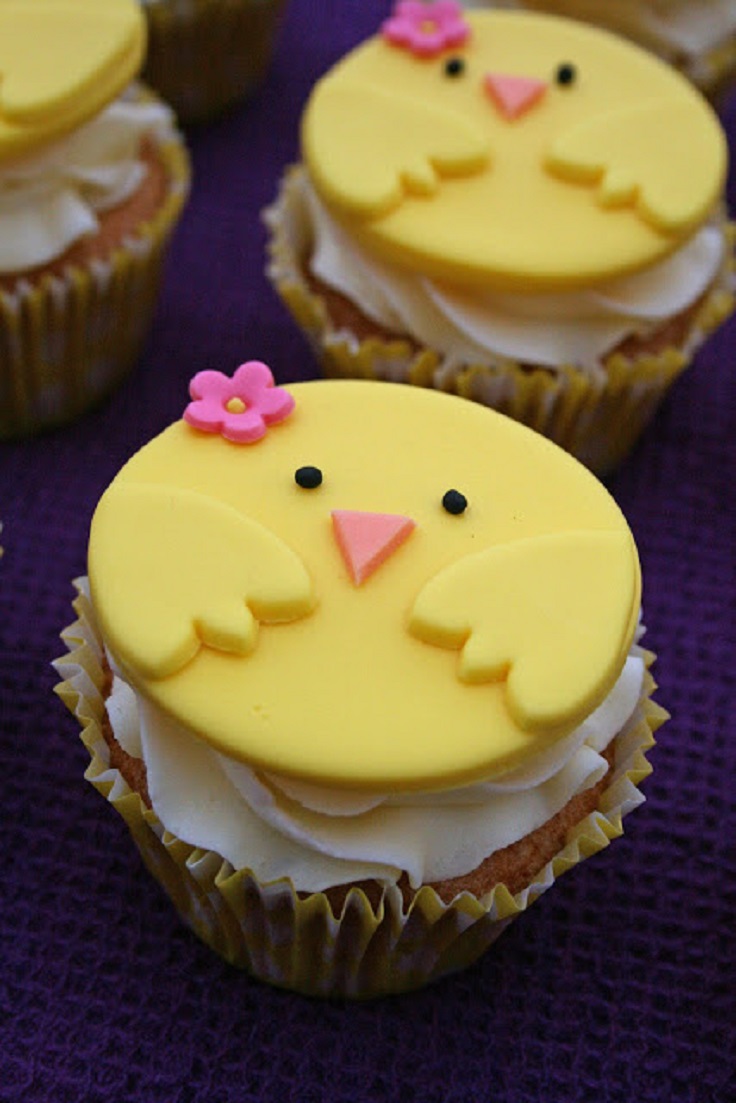 via lauralovescakes.blogspot.ie
These Chirpy Chick Easter Cupcakes look as good as they taste! Your kids will love them, so make sure to cover yourself with a big dose! No one can resist a treat like this one!
Easter Bunny Cupcakes
via cakejournal.com
Here is a recipe for Easter Bunny Topper, which looks so festive and lovely at the same time! The bunny in the picture above is blue, but you can use any color you want. Feel free to experiment and be proud of the result because you can't go wrong with a treat like this one!
Easter Egg Cupcakes
via pixiwishesforeheadkisses.com
When it comes to Easter, everything is all about eggs, eggs, and eggs. They're the main symbol, and every creative homemaker is trying to implement them in her menu. If you're one of them, then make these Easter Egg Cupcakes that have wonderful taste. The good thing is that they're gluten-free!
Raspberry Easter Egg Cupcakes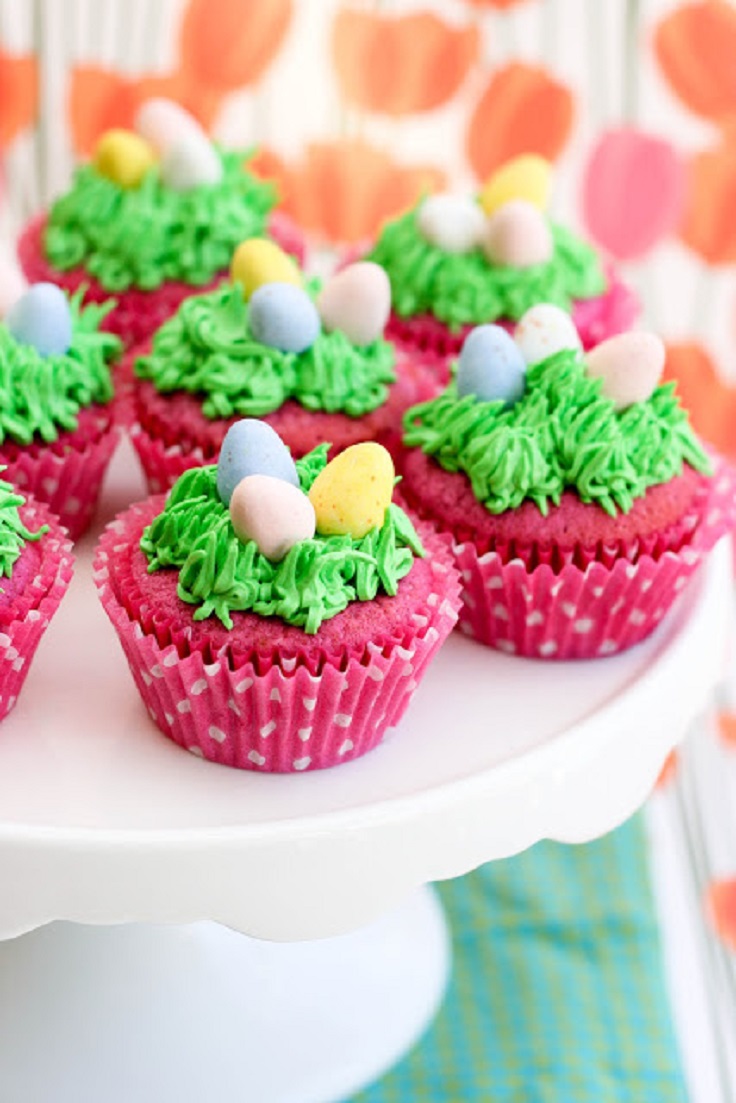 We're closing the list with one more kind of cupcake with an egg on the top of it. Made with fresh raspberries and topped with green grass buttercream, they'll make your mouth water! For the decoration are used chocolate candy eggs.