Perhaps it's not exactly hot outside and summer is still months away, but who said that cocktail is only for the hot months. There are so many delicious variations, in fact there are dozens of variations of just one drink, that you can have a different cocktail every single day if you wanted to. And what's more, you can prepare tasty cocktails with only a few ingredients!
A good cocktail make a perfect dinner party drink and your guests will surely appreciate it. If you mix your drinks at home it will be lot cheaper than drinking out and it is always a lot of fun to mix your friends' favorite drinks at home.
Here are the Top 10 delicious easy to make cocktails to surprise your guests with, next time you are throwing a party. Cheers!
1. The Paloma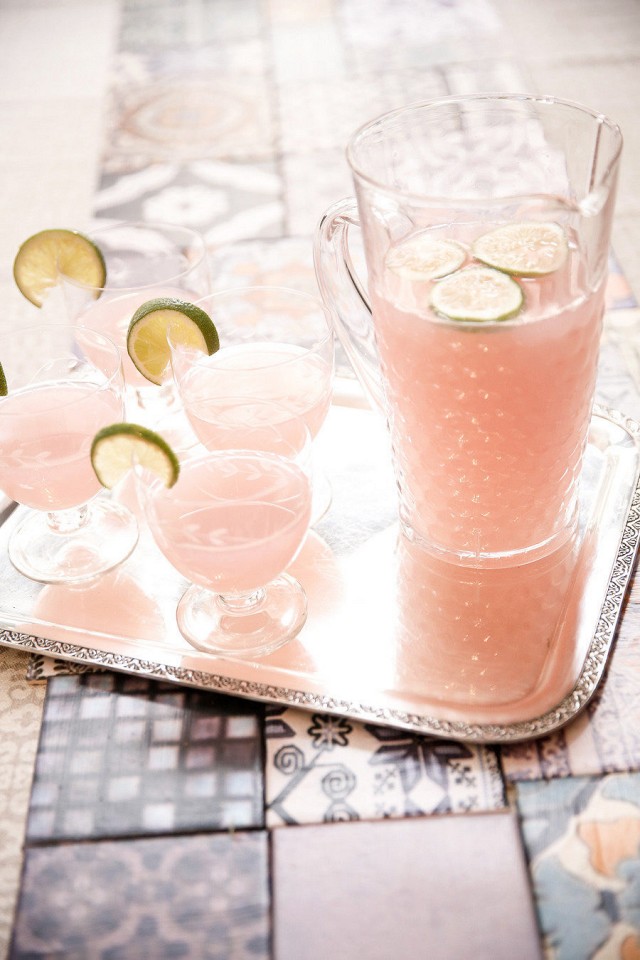 Photograph by Style Me Pretty
This gorgeous cocktail tastes just as perfect as it looks. The Paloma is the most popular tequila-based cocktail in Mexico. It's basically like a margarita with bubbles. To prepare the Paloma you will need tequila, lime juice and grapefruit-flavored soda, such as Squirt. Click here for the recipe.
2. The Greyhound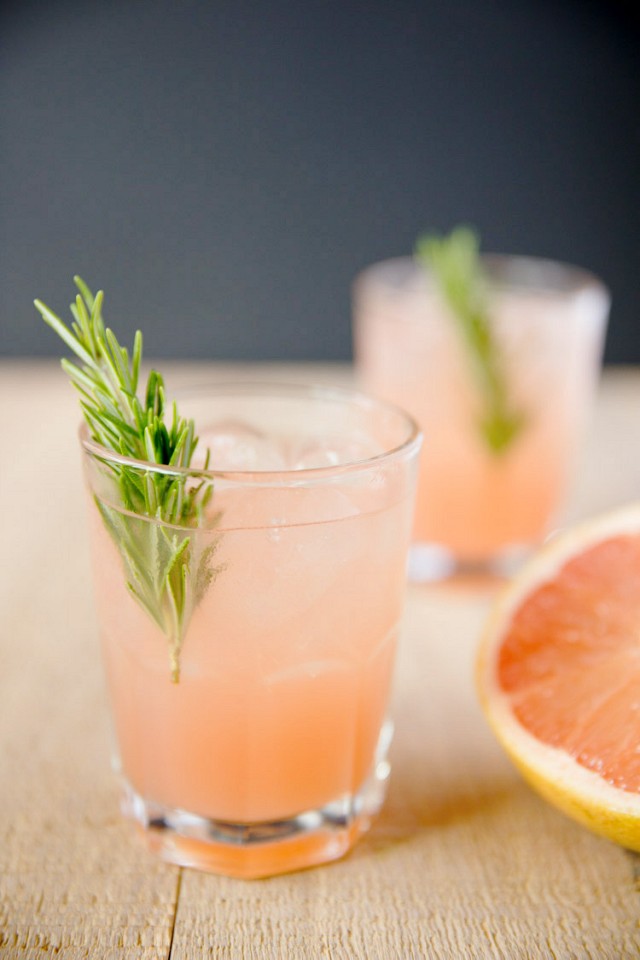 via Tastes Lovely
To prepare this beautiful peach color cocktail you will need some vodka and grapefruit juice. You can use rosemary sprigs as a stirrer and if you have more time, prepare Rosemary Syrup which will add a real delicious twist to the taste. The Greyhound is a great choice for bridal showers or bachelorette parties.
3. The Gimlet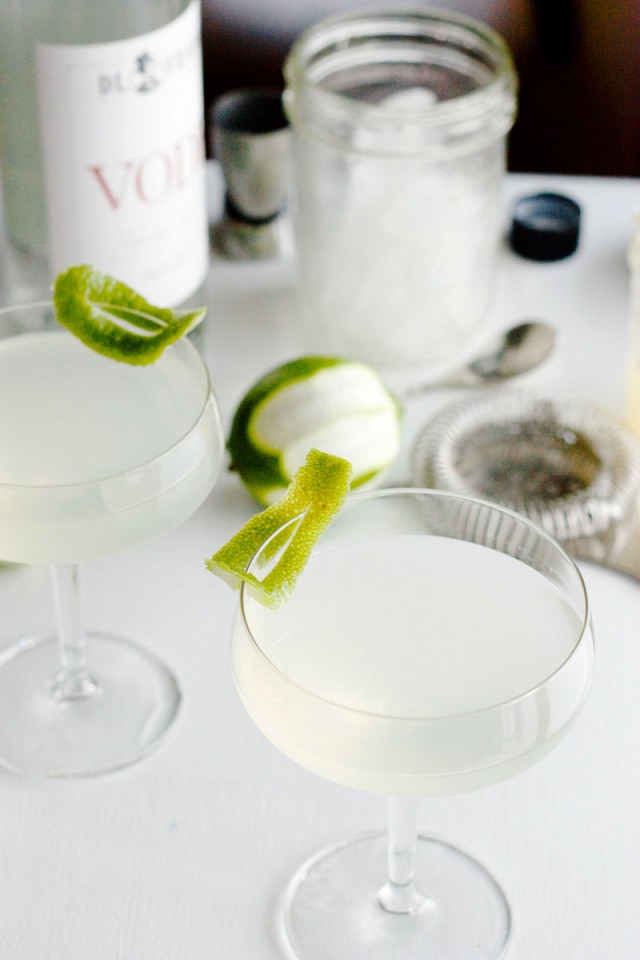 via PDXFoodLove
The gimlet is a DIY Lime Cordial mixed with vodka. Try this recipe for a fresh and unique taste. It will be less sweet and much more intense  than the store-bought lime cordial since it's homemade. Homemade stuff is just so much better!
4. The Screwdriver Mule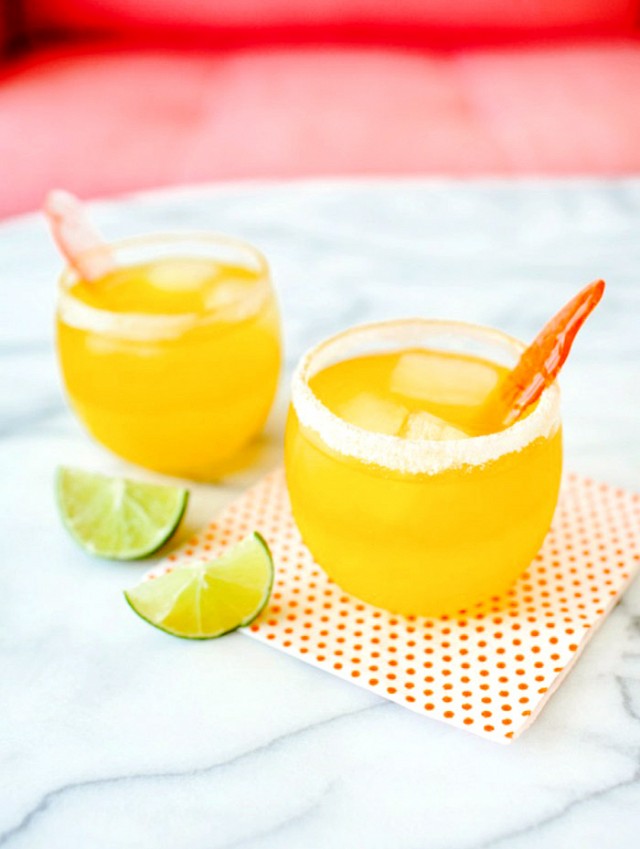 via Studio DIY
This one is a simple and really refreshing cocktail with lots of fresh lime juice, ice cubes, Smirnoff ICE and ginger beer. Start by decorating your glasses with sweet and sour candy powder coating!
5. The Piña Colada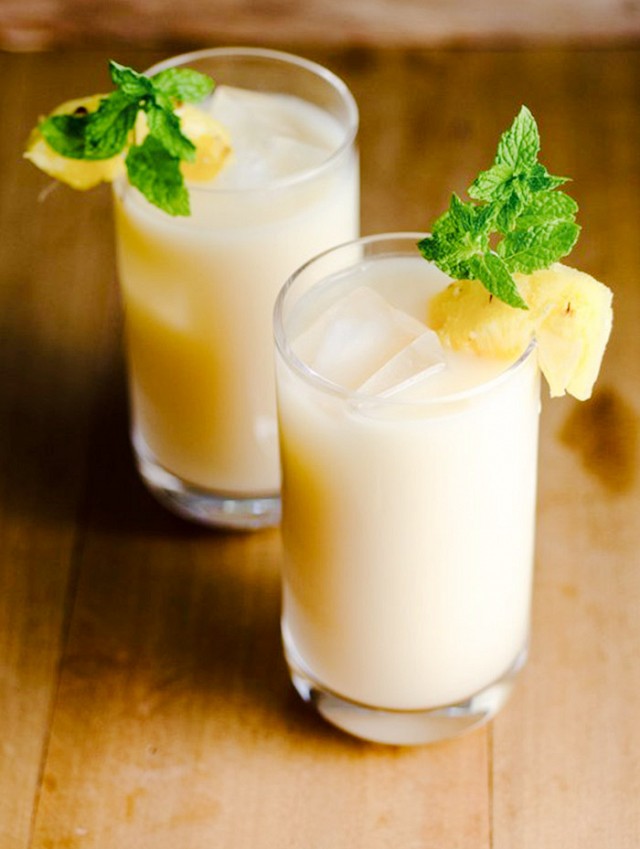 via The Kitchn
To prepare your favorite Piña Colada you will need just two things: good white rum, and a special pineapple-coconut juice from L&A. The best thing about it that you can just mix everything straight in the bottle and always have Piña Colada in your fridge.
6. Cuba Libre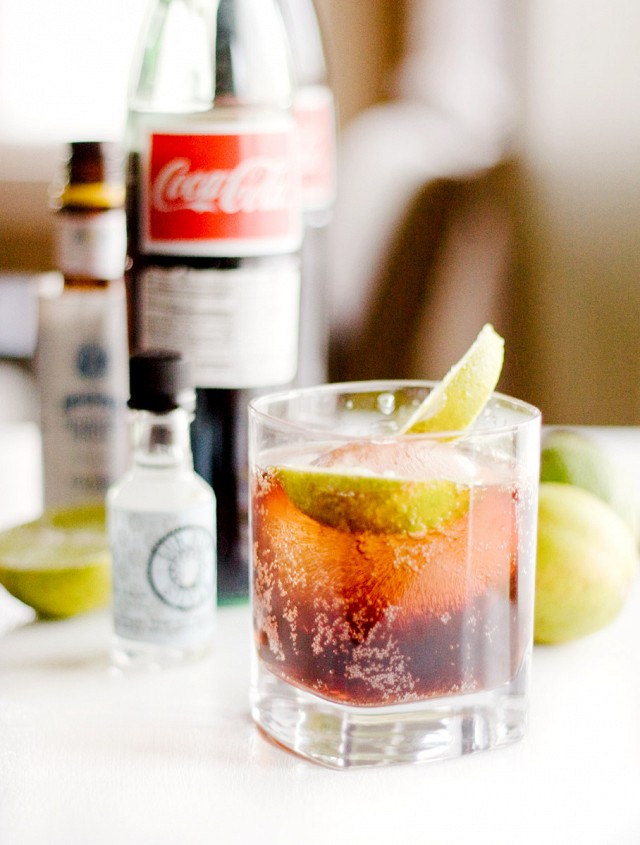 via PDXFoodLove
We found the perfect Cuba Libre recipe for you! It requires real Mexican Coke (full of delicious, real sugar), white rum, lime, Angostura bitters and large ice chunks that will fit in your glasses. Follow the recipe for step-by-step instructions.
7. Bellini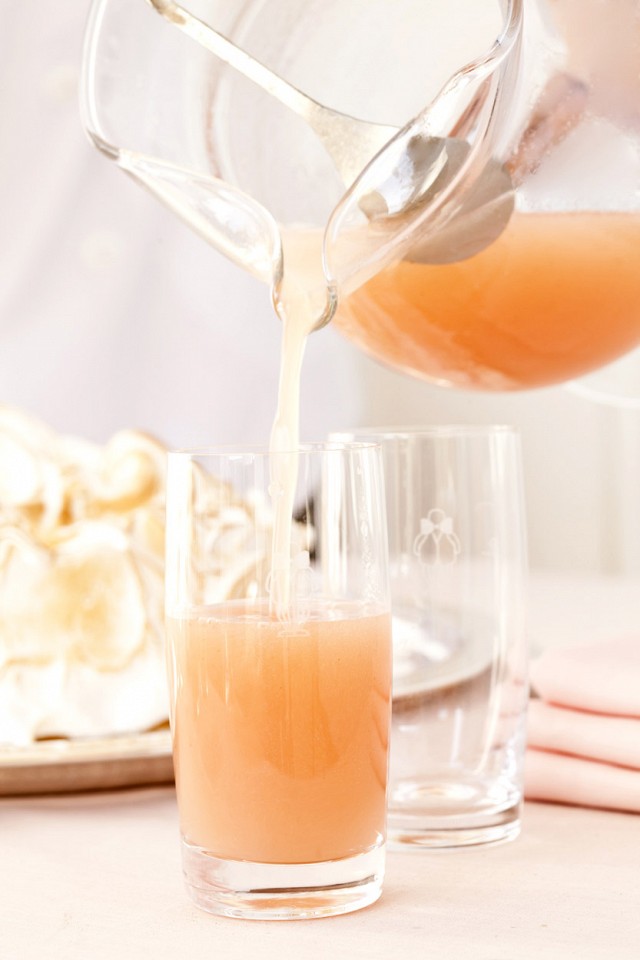 Photograph via Haute Living
The Bellini is a refreshing peach-puree and Prosecco based drink with gorgeous taste and beautiful color. You will need good quality peach nectar, lemon juice, peach schnapps, Champagne/Prosecco and ice. It can also be prepared in a blender to produce a frozen drink! Click here for exact measurements.
8. The Shandy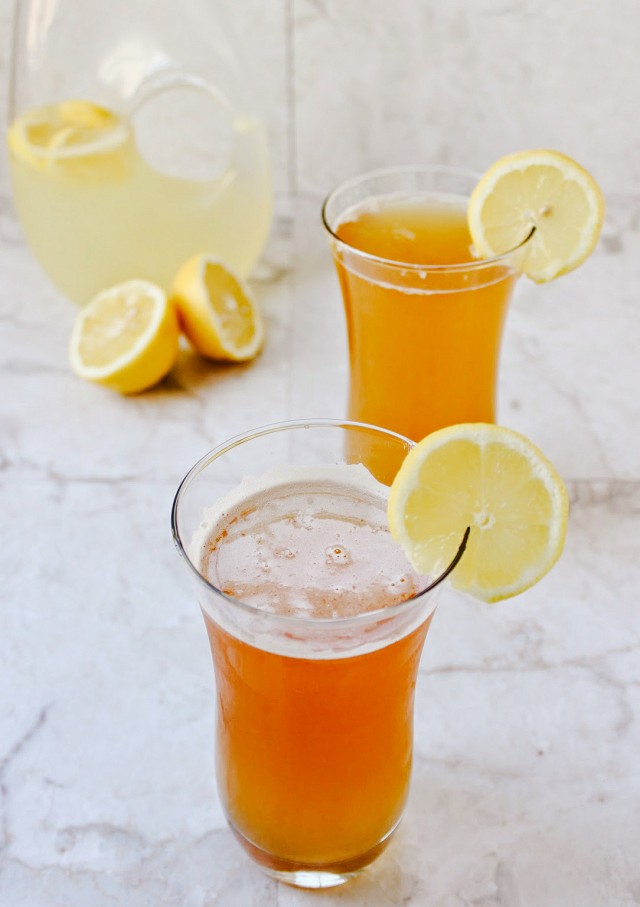 via Stew or a Story
Shandy is a combination of beer and soft drink that can be sparkling lemonade, Sprite, ginger beer, orange juice or apple juice. The proportions of the two ingredients are adjusted to taste but usually half-and-half. Shandies are more popular in western Europe than other parts of the world. This recipe is a combination of homemade sparkling lemonade and wheat beer.
9. The Dark 'n' Stormy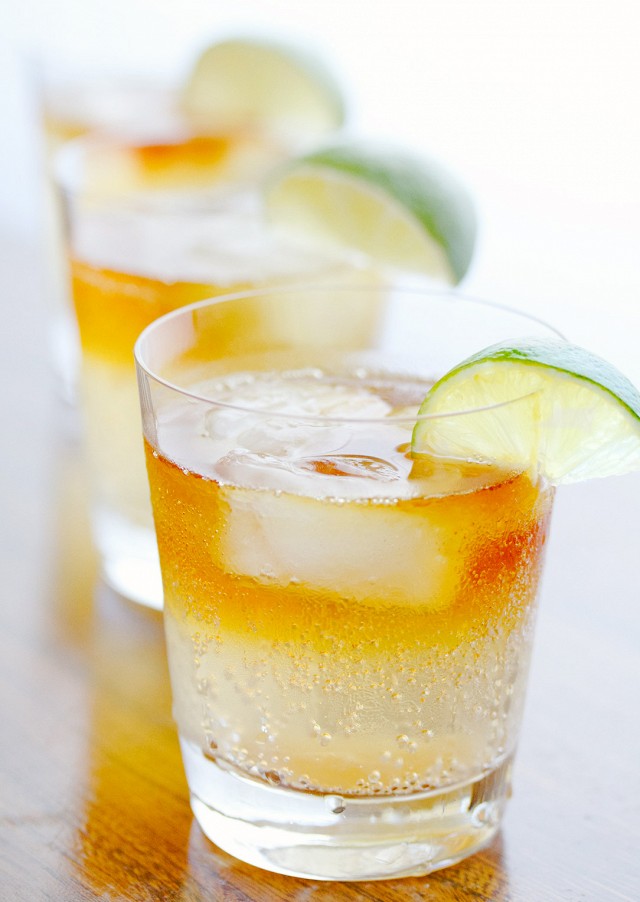 via Movita Beaucoup
The Dark 'n' Stormy is both spicy and refreshing at the same time. The crystallized ginger slices will add extra spiciness on top of the ginger beer. You will need some limes and dark rum that will sit on the ginger beer like a storm cloud, hence the name.
10. Spiked Arnlod Palmer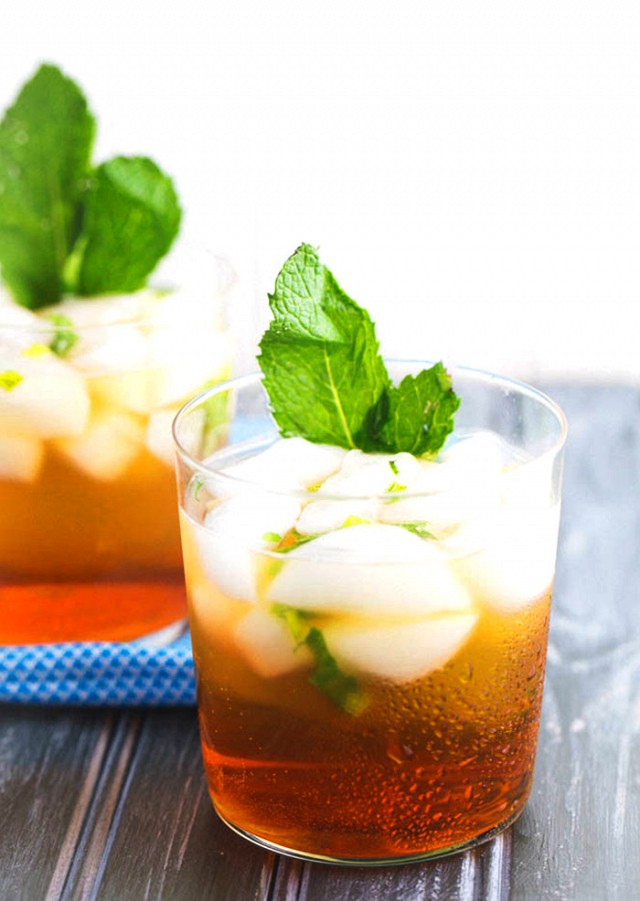 The original Arnold Palmer is an iced tea mixed with lemonade, one that the famed golfer used to order regularly. This spiked Arnold Palmer is a beautifully simple drink that gets a nice, sweet boost of citrus flavor. You will need Firefly sweet tea vodka, ice and club soda to make this refreshing cocktail.