Lebanese fashion designer Elie Saab really won our hearts with his collections in the past few years. His creations are way beyond beautiful. The pastel colors are dominating, but he can surprise with a bold one as well. Flowers, sequins, designs and patterns, his creations simply can satisfy everybody's taste!
In this article we chose ten of his amazing gowns that celebrities wore on the red carpet. Choose your favorite gown and let it inspire you, and if you are lucky enough and can afford one, don't hesitate to buy it!
1. Halle Berry
Famous actress Halle Berry really made her way on the red carpet last year by wearing this gown. It's perfect pastel color of lilac is dreamy, the material is silky and if you have this dress in your wardrobe, you would like to wear every day if possible! This dress is the first on the list and one of the few that will differ. No beads, just pure, simple pastels!
2. Cate Blanchett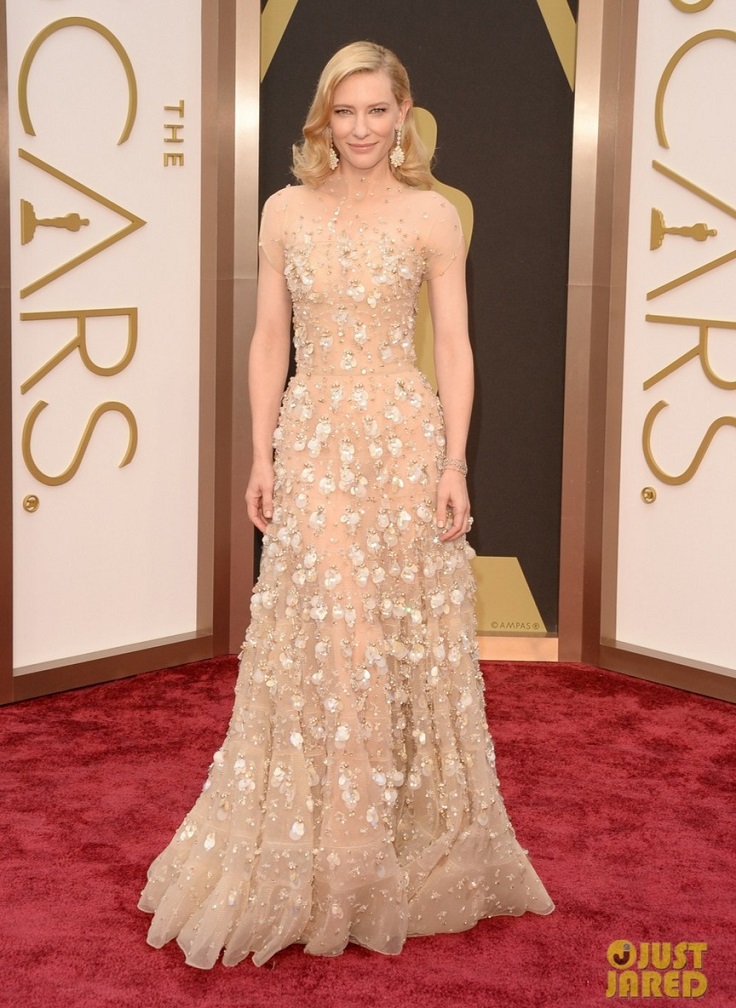 via foreverboho.com
What to say about this dress except that it looks like it's from a fairy tale you want to be in it, wearing the gown? It's so elegant and wonderful with the big sequin details all over the dress. No wonder Cate Blanchett was selected as one of the best dressed celebrities on last year's MET Ball Gala.
3. Lea Michele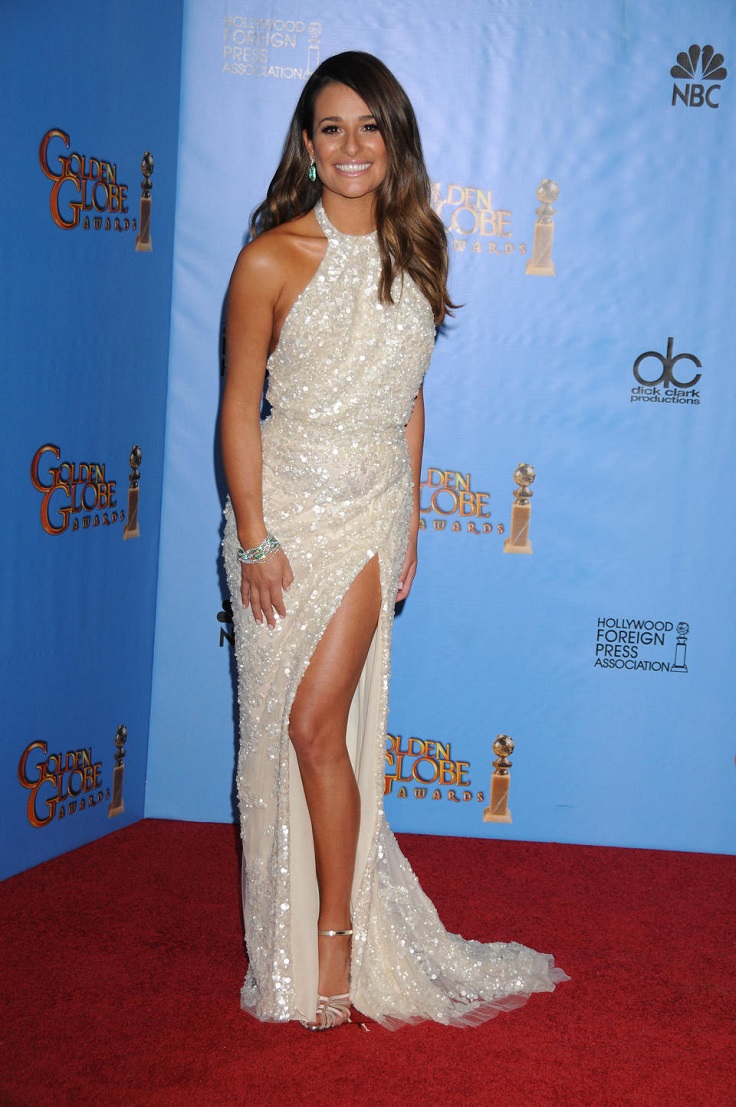 Sequins all the way! Glee star Lea Michele looks amazing in this white sequin gown that she wore in 2013 to the 70th Annual Golden Globe Awards in Beverly Hills. Her jewelry is also very elegant and it fits perfectly the gown, but we must admit that the greatest accessory that she wore that night is her smile!
4. Beyonce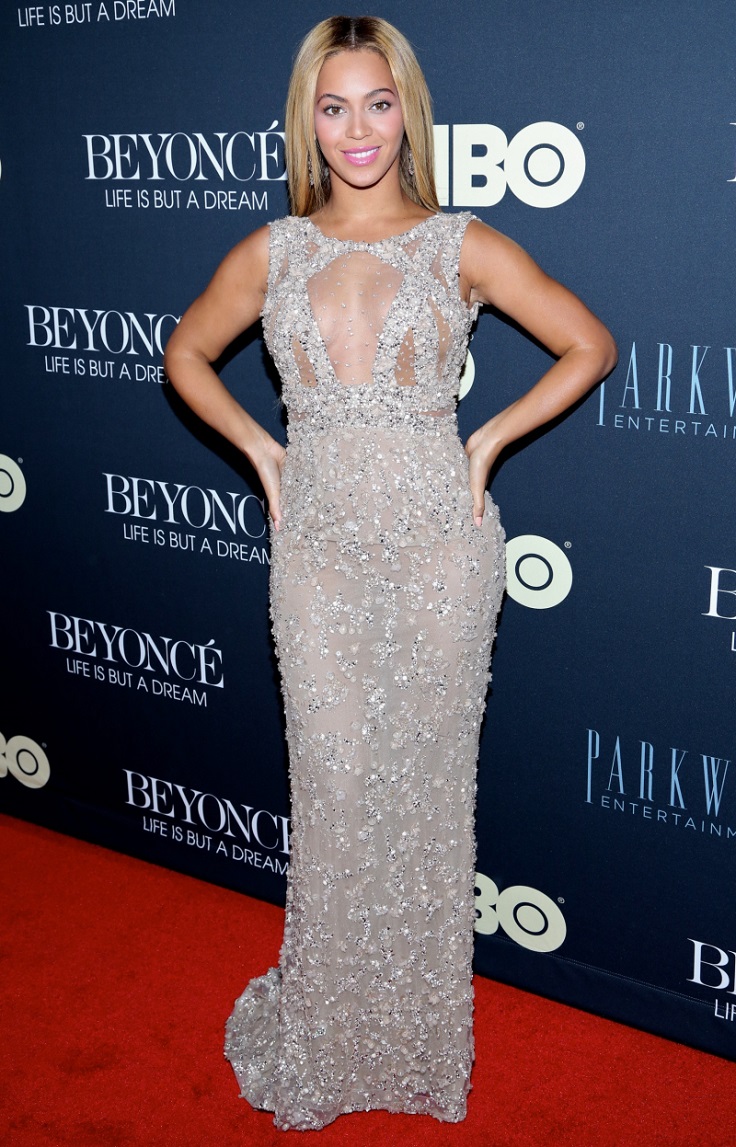 via celebitchy.com
Queen B looks flawless and this look is no exception at all. She wore this sparkly dusty white gown in 2013 on the premiere of her HBO documentary Beyonce: Life is but a dream. Beyonce wore so many beautiful creations on the red carpet starting from her early star years until now. Do you think this gown is one of her best outfits? We think yes!
5. Elizabeth Banks
The Hunger Games star wore this gorgeous red gown and proved that what Elie Saab does to dresses is what our dreams our made of. The gown is big, silky with so many red details, that all make the dress oh so seductive. Research results always say how red is a seeking attention color, do you agree with that? If it is true, it is true in the most beautiful way – every woman should have at least one red dress and if you can, make sure it's an Elie Saab one!
6. Kate Beckinsale
via celebmafia.com
The Vanity Fair Oscar Party last year had the opportunity once again to show that Elie Saab is what the red carpet craves for. Actress Kate Beckinsale wore a skin colored gown that has so many sequin details that give away blue and dark green shades, while there are also material pieces in olive green color. If wondering which dresses can make you feel better, this one is the answer to your question.
7. Jenifer Lopez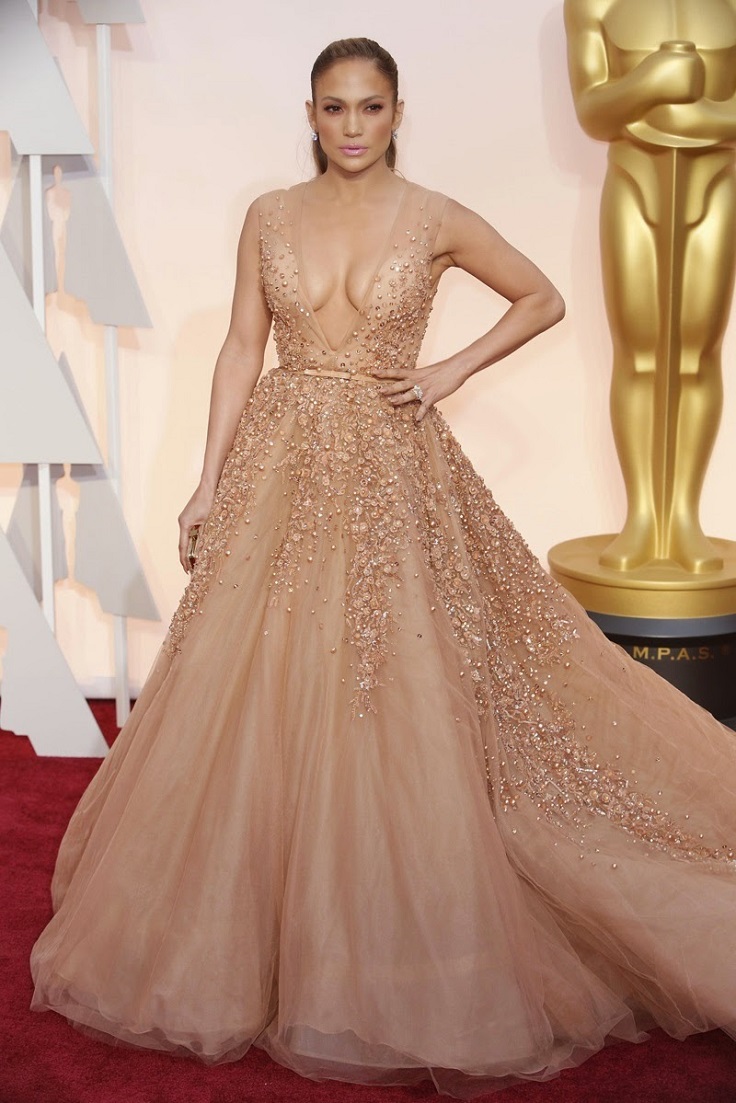 via iamalexa.biz
Every Disney princess is so jealous on Jenifer Lopez for wearing this dusty pastel gown! It's literally sent out from heaven and it is certainly one of the most beautiful gowns that J Lo, if not all female celebrities have ever worn on the red carpet. She wore it this year on the 87th Annual Academy Awards. It really is a princess look alike dress, isn't it?
8. Ciara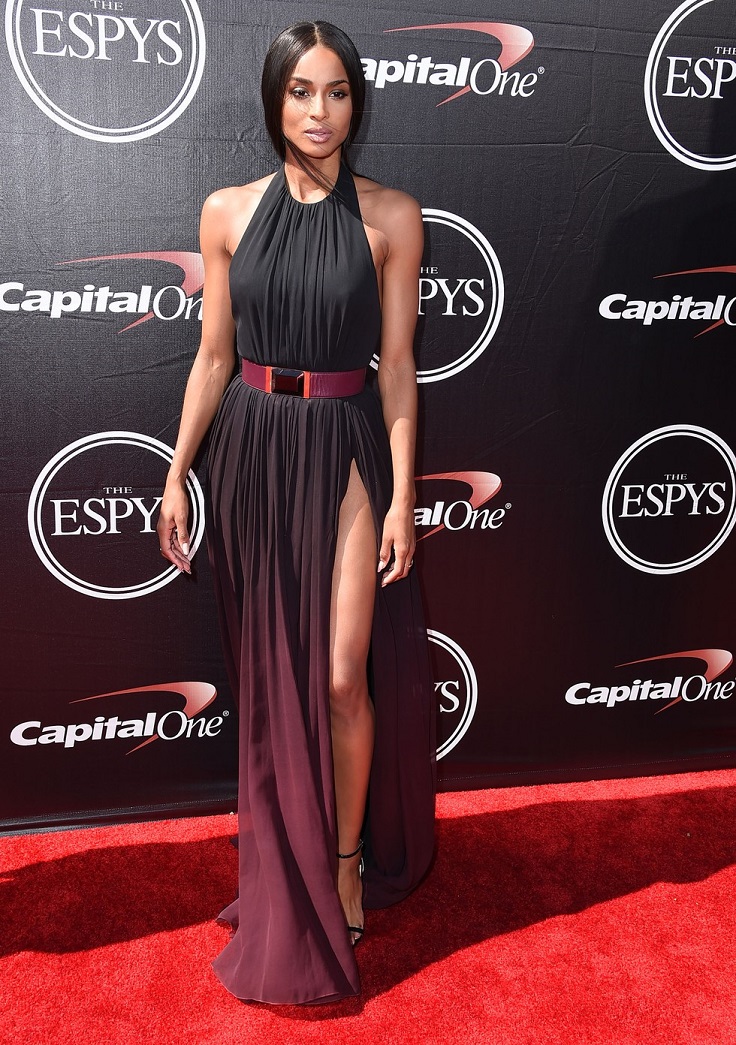 via theoutfit.com
The reason why we really like this dress is the fact that it differs than the others on the list. It isn't beaded, huge pastel gown, but rather a simple, dark dress that goes ombre. Not to mention that it flatters the body figure as well. These kind of dresses are needed for a confidence boost. Ciara proves how good this dress is!
9. Scarlet Johannson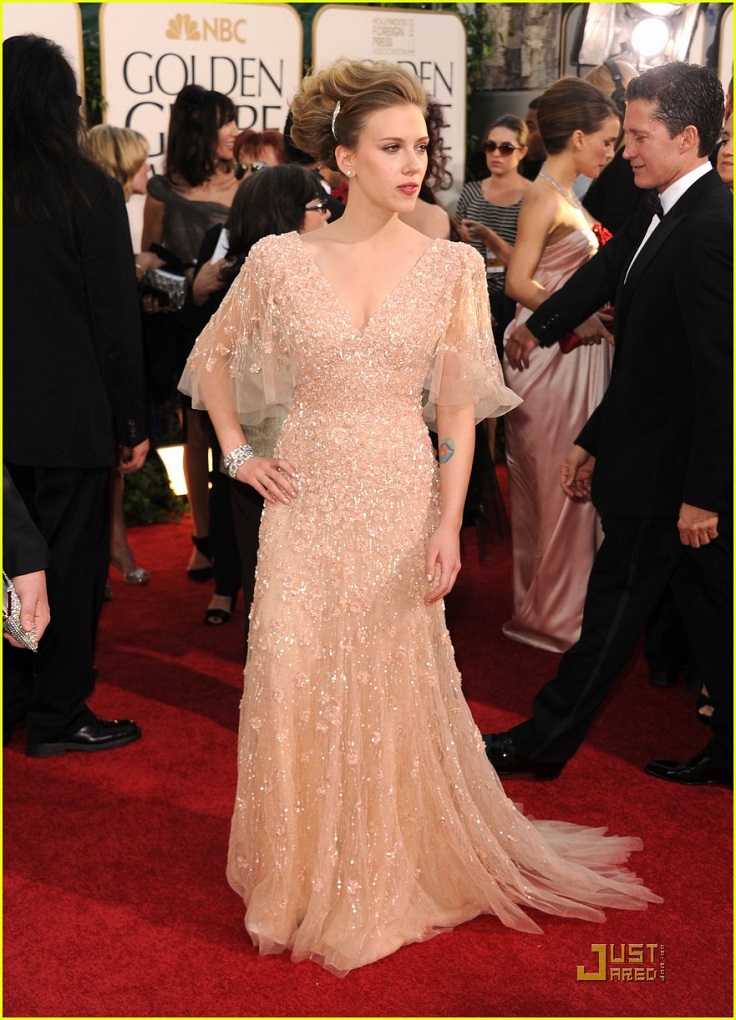 But, the pastel and beaded dresses are so good that we had to get back on them. There were so many beautiful dresses that it was really hard to pick only ten. This time we have beautiful Scarlet Johansson rocking the red carpet at the Golden Globe Awards in 2011 with this amazing gown. We already mentioned how much we love the pastels and the beaded part, but now we have to give credits to the sleeves. Such a nice detail!
10. Angelina Jolie
via hawtcelebs.com
At last, but of course not least, beauty queen Angelina Jolie pick the perfect dress to go along with her beauty – a beaded Elie Saab gown. She wore it last year at the 86th Annual Academy Awards in Hollywood and was presented as one of the best dressed celebrities. The beaded lines that go all the way down to the dress did their trick.