Once upon a time… there was a beautiful princess with sad destiny, but somewhere, in a faraway land lived a brave prince who saved her from the Evil, fell in love with her, and took her to his charming castle so they can live happily ever after.  All that we have left from that enchanting story is the castle to remind us from time to time that fairy-tales can be real.
In fact, that's very true. The real, still-existing Medieval Castles around Europe inspired our (Disney's version) favorite fairy-tale stories. So many winters, so many wars those castles have seen, but they are still there for us to see.
All you Cinderellas and Prince Charmings, get ready for the Ball, in one of these Top 10 Europe's magnificent castles. Choose your favorite!
Peles Castle, Romania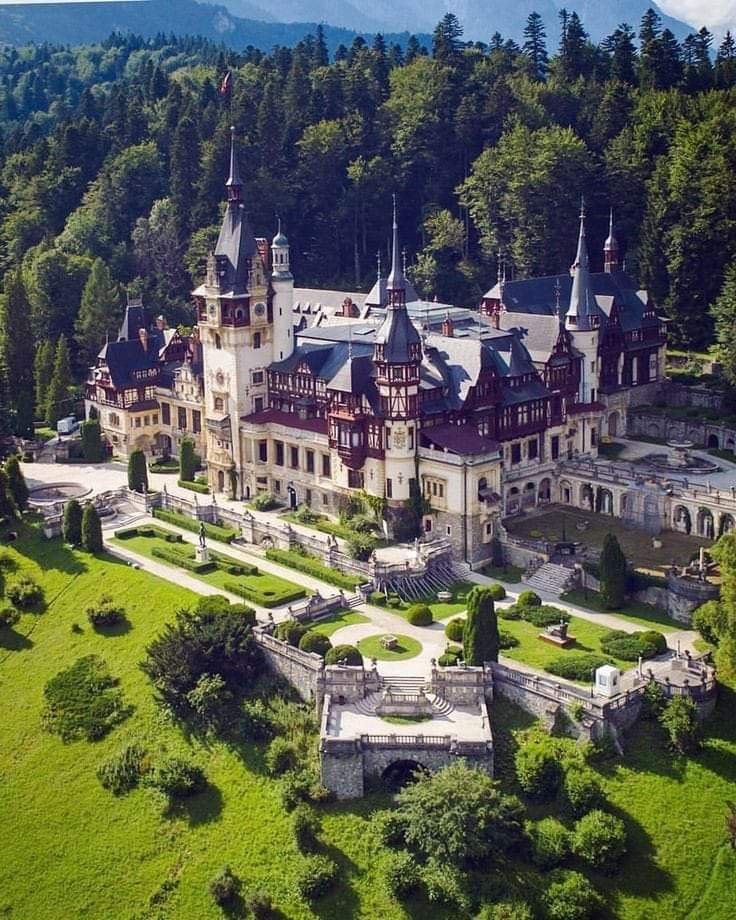 Visit Websites: romaniatourism.com / travelmakertours.com
Nestled at the foot of the Bucegi Mountains in Sinaia, King Carol spared no expense in this masterpiece of German New-Renaissance architecture. Peles Castle was the first European castle to have electricity, it even has its own power plant. The Castle has hot and cold running water, central heat, and a central vacuum system. The stained glass roof of the foyer opens mechanically and there is a small elevator for the royal family. Each room is decorated in a different style or theme. There is a Concert Hall, Indian Music Room, Turkish Salon, Italian Great Salon, Swiss council Room, Moor Hall, and so much more. The Royal Library has a secret door and the castle's 60-seat Theater, with a royal box, showed the first movie projection in Romania in 1906.
Dunrobin Castle, Scotland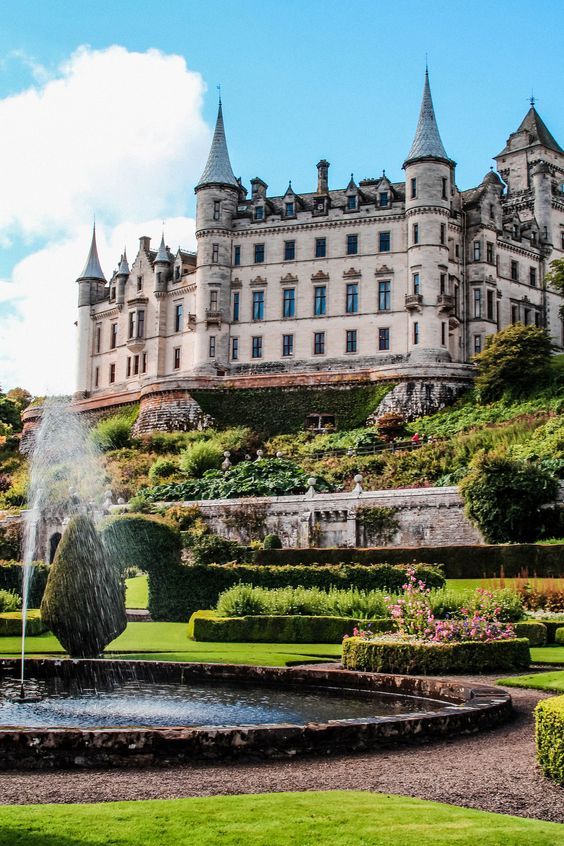 Visit Websites: visitscotland.com / dunrobincastle.co.uk
Dunrobin Castle is a stately home in Sutherland, in the Highland area of Scotland, and the family seat of the Earl of Sutherland and the Clan Sutherland. It is located 1 mile north of Golspie, and approximately 5 miles south of Brora, overlooking the Dornoch Firth. Dunrobin Castle is also one of Britain's oldest continuously inhabited houses dating back to the early 1300s, home to the Earls and later, the Dukes of Sutherland. Breathtakingly beautiful.
Chateau de Chambord, France
Visit Websites: chambord.org / france.fr
The Château de Chambord in Chambord, Centre Region, France, is one of the most recognizable châteaux in the world because of its very distinctive French Renaissance architecture which blends traditional French medieval forms with classical Renaissance structures. King Francois I, decided to build his château at Chambord in 1519, on marshy land on the banks of the river Cosson, in the middle of a hunting forest. He requested a "very large, beautiful and sumptuous building," that would allow him to satisfy his passion for hunting and high living. Fascinated and influenced by Italian arts and artists, he built this château, which combines French and Italian influences.
Swallow's Nest, Ukraine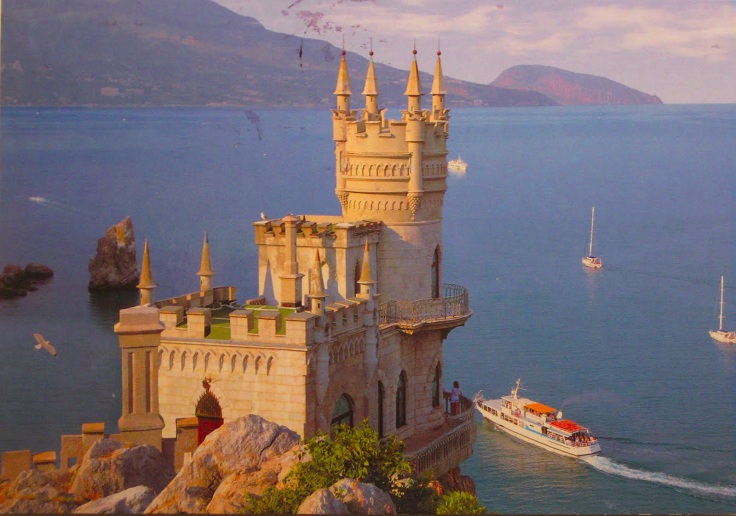 Visit Websites: adventurous-travels.com / atlasobscura.com
Once considered the "Russian Riviera," Ukraine's Black Sea coast stretches like a gorgeous turquoise ribbon along the Crimean peninsula. Despite its seemingly endless, dramatic cliffs, breathtakingly beautiful beaches, and nearly perfect climate, this vacation paradise has remained largely unknown to tourists outside of Eastern Europe. Swallow's Nest looks like it could easily slide right into the Black Sea. Built on the very edge of the cliff, some of the balconies and patios actually stretch beyond the earth and hang directly over the water.
Schloss Drachenburg, Germany (Dragon's Castle)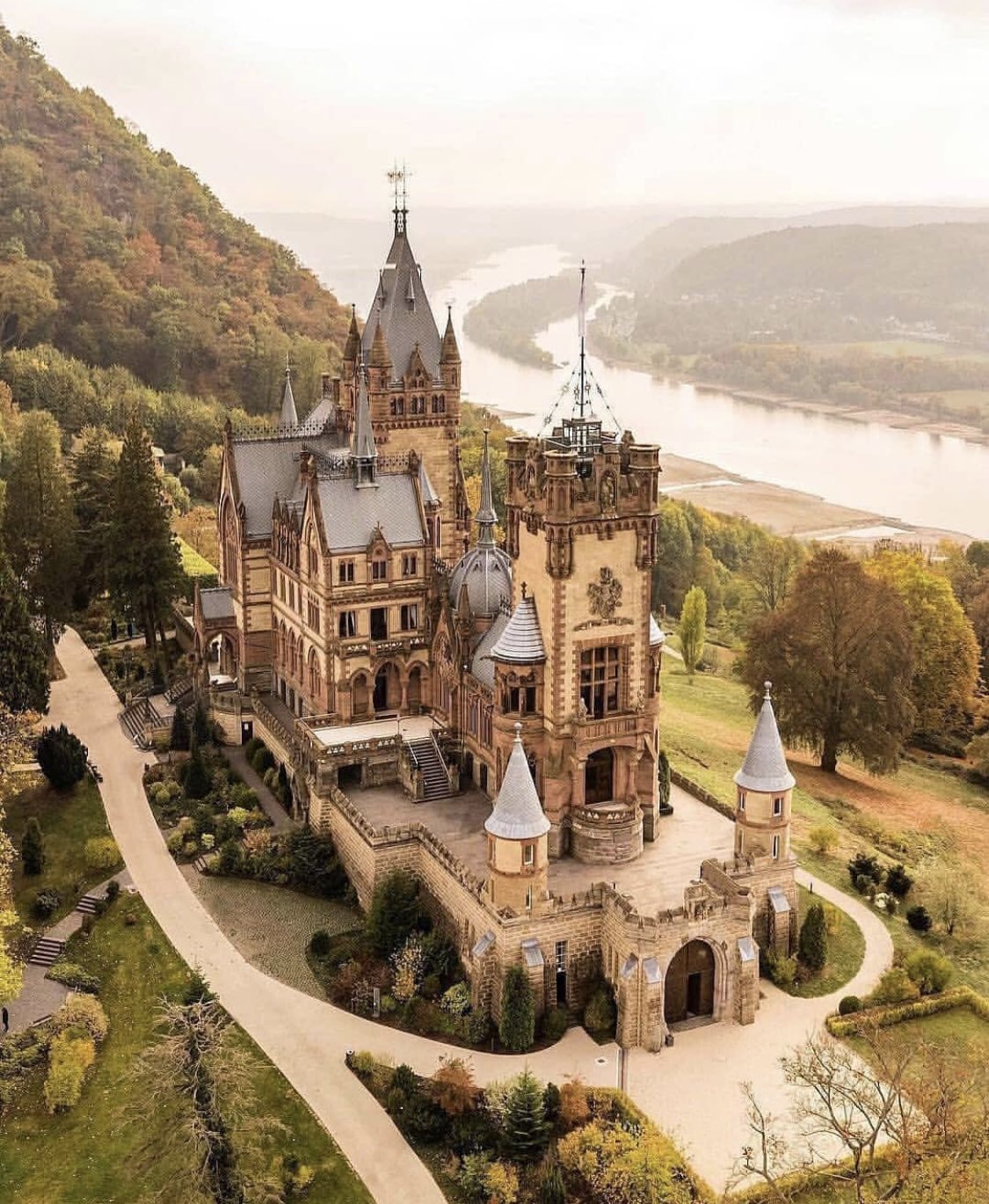 Visit Website: schloss-drachenburg.de
Schloss Drachenburg or Drachenburg Castle is a private villa styled like a castle and constructed in the late 19th century. It was completed in only two years on the Drachenfels hill in Königswinter, a German town on the Rhine near the city of Bonn.  After many years of restoration, the Castle, its grounds, and the lower castle beautifully glows in their original splendor.
Alcazar de Segovia, Spain
Visit Websites: alcazardesegovia.com / castles.nl
About an hour from Madrid, the Alcázar of Segovia is a medieval castle located in the city of Segovia, a World Heritage Site by UNESCO. Rising out on a rocky crag above the confluence of two rivers near the Guadarrama mountains, it is one of the most distinctive castle-palaces in Spain by virtue of its shape; similar to the bow of a ship. Like many fortifications in Spain, it started off as a Roman fort, but apart from the foundations, little of the original structure remains. Walt Disney even inspired this castle when designing their theme parks.
Château du Haut-Koenigsbourg, France
Visit Website: haut-koenigsbourg.fr
The Château du Haut-Kœnigsbourg is a medieval castle located in the commune of Orschwiller in the Bas-Rhin département of Alsace, France, Located in the Vosges mountains just west of Sélestat, situated on a rocky spur. It was originally built in the 1100s but was in dire need of a big restoration project. This castle today attracts over half a million visitors a year after having been restored in 1908 by architect Bobo Hebhardt and wished it to be the same copy from just before the Thirty Years' War.
Bran Castle, Transylvania, Romania (Dracula's Castle)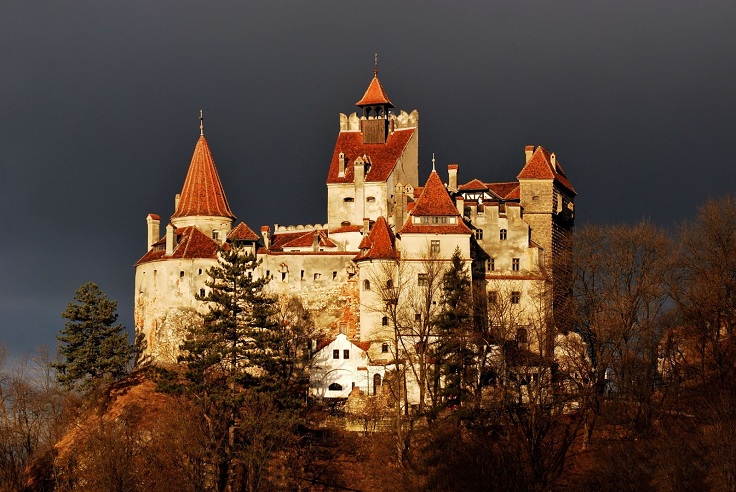 Visit Websites: bran-castle.com / lonelyplanet.com
Bran Castle is a castle in Bran, 25 kilometers southwest of Brașov. It is a national monument and landmark in Romania. The fortress is on the Transylvanian side of the historical border with Wallachia. Very much famous and renowned for its association with the myth surrounding Bram Stoker's iconic novel, Dracula, Bran Castle bags full of Gothic charm, and has a vast and thrilling heritage, making it the perfect spot for those with an interest in history, or even just those who can appreciate exquisite architecture and breath-taking views.
Burg Eltz, Germany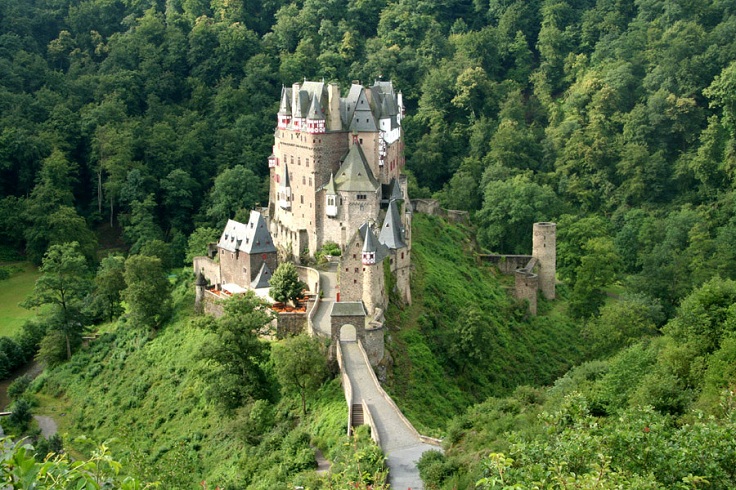 Visit Website: burg-eltz.de
Eltz Castle is a medieval castle nestled in the hills above the Moselle River between Koblenz and Trier, Germany. It is still owned by a branch of the same family that lived there in the 12th century, 33 generations ago. Germany is known for some absolutely stunning Castles, and Burg Eltz is no exception. Visiting this castle ought to be on your bucket list ready for your soonest travels.
Schloss Neuschwanstein, Germany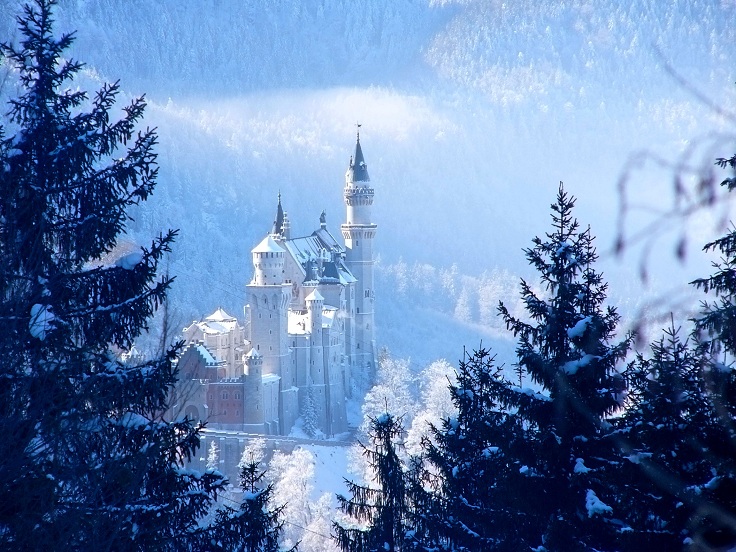 Visit Website: neuschwanstein.de
Fun fact, this castle was the inspiration for the Disney movie Cinderella. Neuschwanstein Castle is a 19th-century romantic eclecticism palace on a rugged hill above the village of Hohenschwangau near Füssen in southwest Bavaria, Germany. The palace was commissioned by King Ludwig II of Bavaria as a retreat and in honor of Richard Wagner. Relatively new, the castle attracts many from around the world and is best appreciated from high above to appreciate its sheer size.