Worldwide obesity has nearly doubled since 1980 and it is a growing problem. Being overweight or obese can have a serious impact on health. Losing weight and keeping the pounds off isn't a quick or easy process. Sometimes being on a diet and eating the same meals can become a little boring.
Therefore, we wanted to make your weight loss plan more interesting and collected the ten fat-burning meal ideas, which are based on protein, fiber, and healthy carbs. They will boost your metabolism and keep you feeling full all day long.
Don't forget, if you really want these foods to work their miracles, they must be consumed as part of a clean diet. Enjoy!
Vegan Vegetable Biryani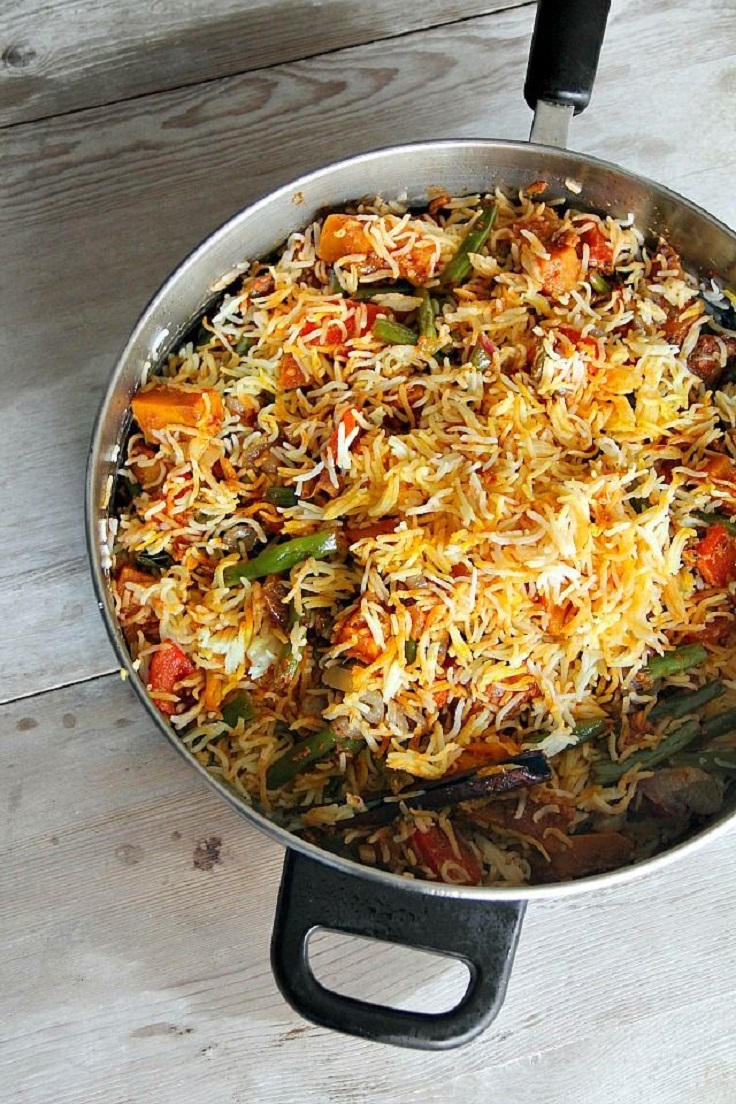 Recipe via singaporeshiok.blogspot.com
The word Biryani is derived from the Persian word Brian, which means 'fried before cooking', and Birinj, the Persian word for rice. There are various theories related to the origin of this scrumptious dish however for this recipe, we're going with Persia although now is most famous in part of India and the Middle East! It's a fabulous tasting dish with so much flavor and surprisingly, healthy. This recipe left out the famous ghee and most fats using now cashew milk. Any plant-based milk works a treat.
Sesame Salmon, Purple Sprout Broccoli & Sweet Potato Mash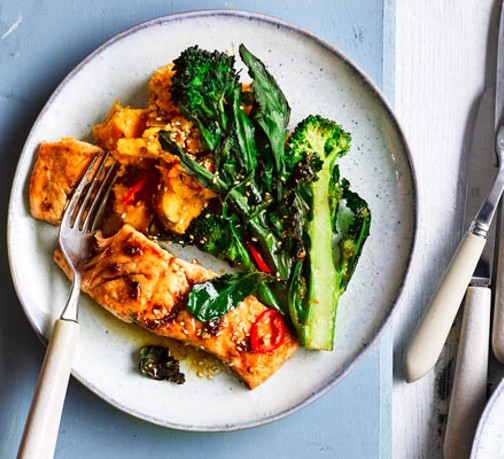 Recipe via bbcgoodfood.com
The miss conception of low-calorie meals is that they tend to fall short on the flavor spectrum. Well actually, it doesn't always mean that if you put cream and butter everywhere that things will always taste better. And on more occasions than others, excluding these fats and thinking outside the box makes something delicious such as the sesame salmon. Bags of flavor and freshness from the ingredients. We hope you will fall in love with this recipe the way we did.
Rosemary Roasted Potatoes and Asparagus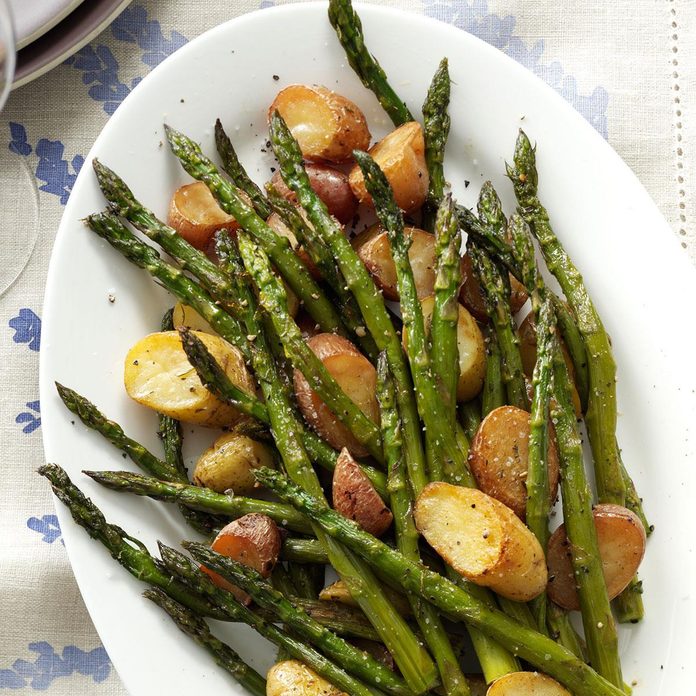 Recipe via tasteofhome.com
On any day of the week, one would love to come back to this recipe. Ever so simple and all about the pure ingredient. As long as it's fresh, chances you're onto a winner. Simple classic flavors and nothing to fuss too much over. To accompany one could make on the side a piece of grilled chicken or indeed tuna or salmon. But as is without any meat or fish, it is such a good dish. Make it as garlicky as you wish no one will stop you.
Ginger-Soy Steamed Cod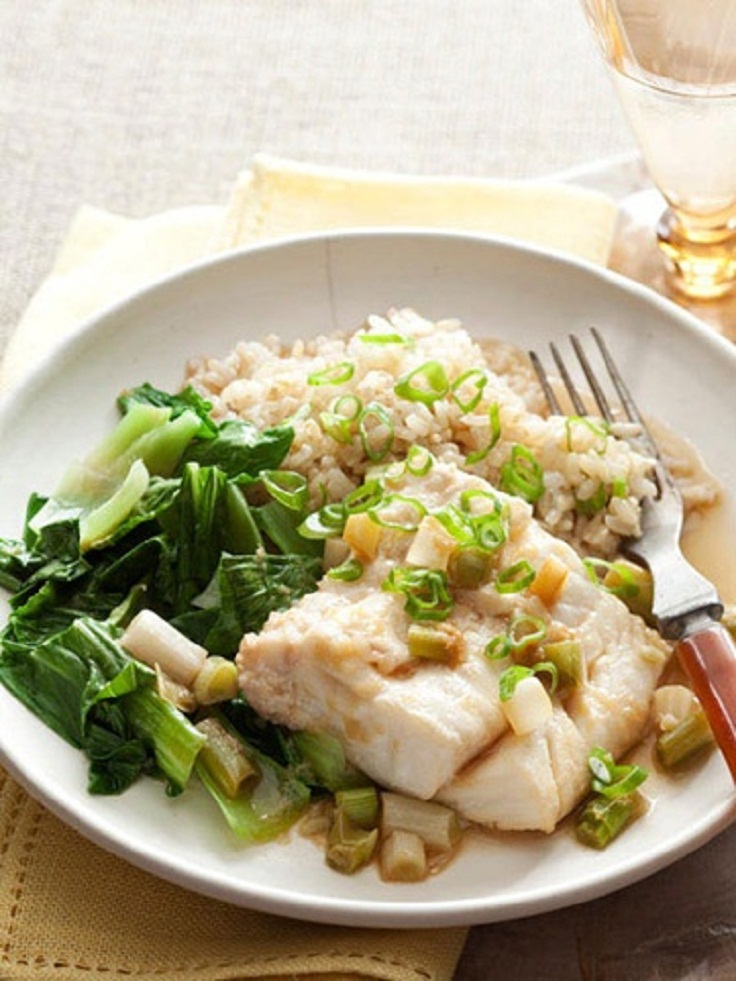 Recipe via goodhousekeeping.com
If you are in love with Chinese food and cannot go more than two days without it, but keep on making the same noodle dish, then this is an absolute and utter must-try at home. You will not only impress your guests and family but honestly, your own self. A great piece of Cod goes a long way. But any white flaky fish would do. Just nothing oily. All ingredients work so well in harmony. It seems all ingredients were crested and destined to meet one another. Could not recommend it enough, and super easy to do.
High Protein Vegan Lentil & Bean Salad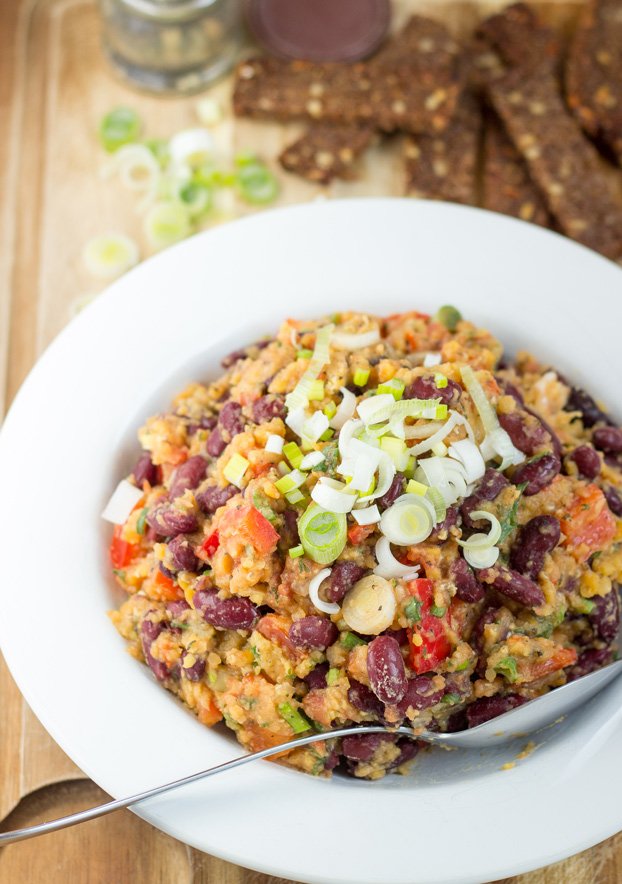 Recipe via hurrythefoodup.com
Let's start with the good stuff. 40. That's the amount of protein in grams per serving per person! It's amazing to think that this salad contains more protein than 200 grams of chicken fillet and the same amount as a 250 grams filet steak. On top of that, this is a super delicious salad for anyone who is a meat-eater or not. Great for lunchtime for everyone to dig in and share.
Cauliflower "Steaks"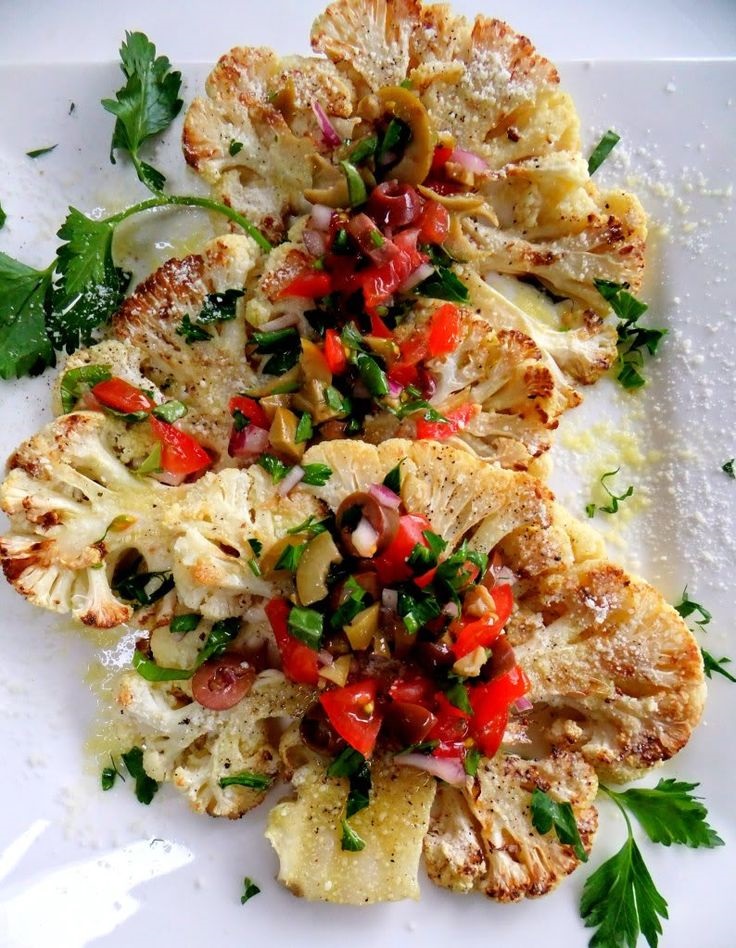 Recipe via prouditaliancook.com
Something to put the shine in your life without having to hit the gym soon after. This dish will not only look fabulous, but it will also taste even better. Cauliflower is so underrated and we cannot think of why. It's such an amazing vegetable that has so much flexibility it's untrue. It can be done in almost any way, from a puree to being roasted to eaten raw thin slices to pan-fried, roasted, etc. Buy the stuff because it's so versatile. This is served as a side dish or light starter, but we reckon on a hot summer's day when you might not wish to eat a lot, it's perfect on its own or perhaps with a little Greek yogurt on the side. Grilled fish or meat would also work wonders.
Cilantro Lime Chicken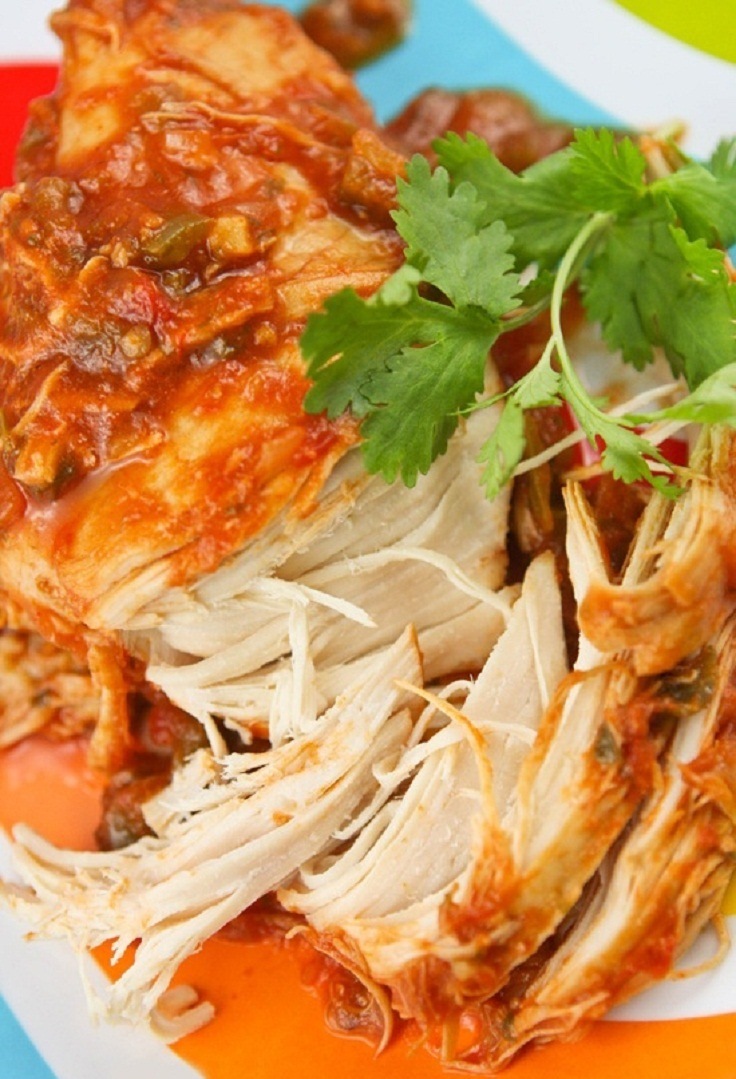 Recipe via beliteweight.com
This is for those with a rice cooker but that could always be done the classic way, in a large pot.
This is a great little dish that is quick and easy to do leaving you with the moistest chicken ever. Not only does the chicken come out mouth-wateringly, tender, and juicy, but the zest flavor that it packs will enliven your taste buds while keeping your conscience clean. You can eat the chicken by itself or use it for wraps. Something one can notch up in no time for the family to enjoy on a school night. After all, it's healthy, remember!
Sweet & Spicy Peach Glazed Salmon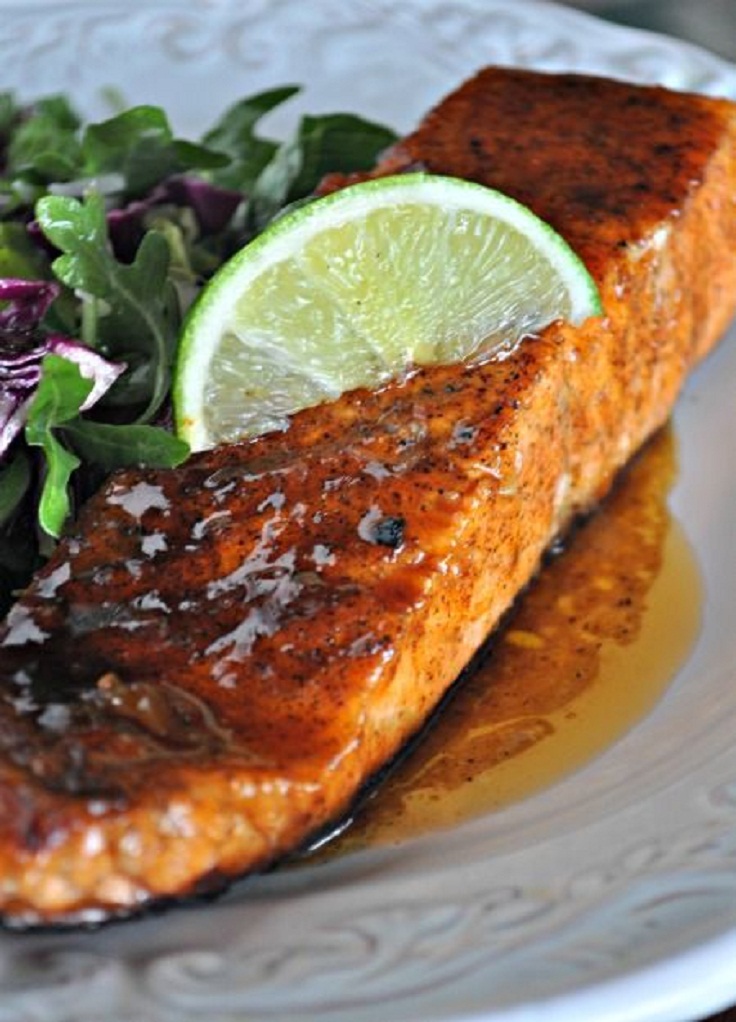 Recipe via mountainmamacooks.com
If work consumes your valuable cooking time because it is overwhelmingly demanding, then you might have hours to spend in the kitchen once home. You won't even perhaps have 5 minutes for yourself that you'll need to hop in the kitchen. We have found something super healthy and delicious, that could be done in 15 minutes. From start to finish. Your family will thank you and ask you what is your secret for making salmon taste so good. Serve with a green salad with a simple 1:1 ratio of olive oil to balsamic vinegar, then salt and pepper.
Low-Carb Turkey Burger With Cheese
Recipe via flavcity.com
We assure you that under no circumstances this is a mistake! This recipe really is low in fat and one that will keep you full throughout the day thanks to the lean turkey meat. Everything is gluten-free, but without jeopardizing a great burger. And we believe that is a great burger and one you will love cooking at home without having remorse the second you've plowed through it. If gluten-free buns aren't your thing, opt for iceberg lettuce and wrap it up. Both will leave you in great flavors.
Vegetarian Fajitas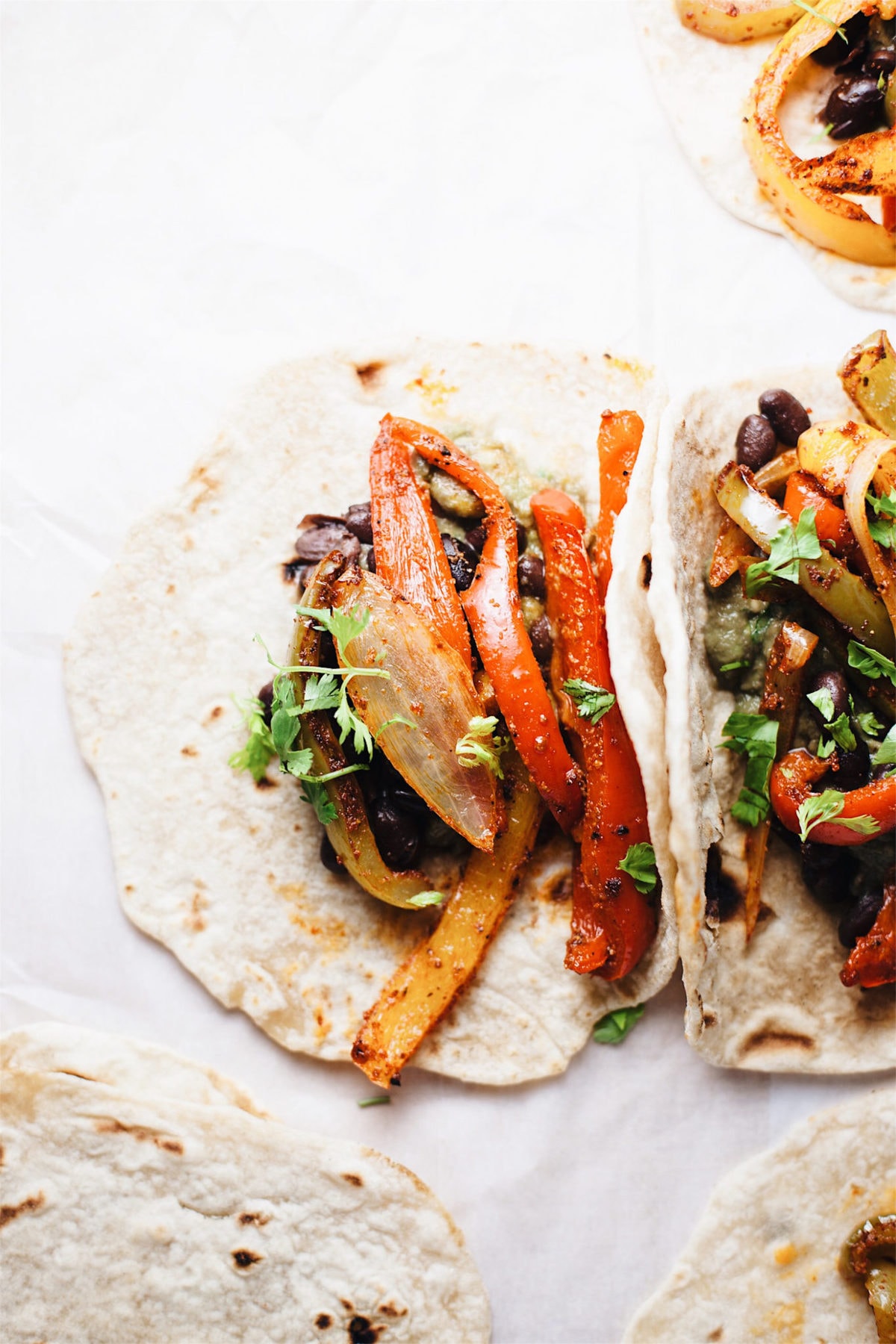 Recipe via asimplepalate.com
You won't have to break the diet by trying these fajitas out. Again if time is your enemy, then this recipe will be a quick wrap up to put it together. 30 minutes flat and one that won't put many calories onto the waistline. For added pleasure, if you must, homemade sweet potato chips with a drizzle of oil-covered in garlic, rosemary, and polenta would be the perfect night in. The recipe is easy adorable. Sometimes fat isn't always translated to flavor.