Every woman tends to have a tiny, little, flat belly. To achieve the perfect results, you have to often exercise (including abs exercises every day) and pay special attention to the food you are eating daily.
Not only what kind of food you bring in your body, but it is also very important the way it is prepared. Every diet prefer fresh fruits and vegetables to boiled or baked meals, no frying at all!
Drinking a lot of water also is a part of every diet and get a slim body. We all know that everyone needs to drink at least 8 glasses of water every day, but sometimes we are getting bored of the neutral taste of the water, but … what about the natural flavored infused and detox waters?
Perfect invention! One glass of flavored water will reduce your appetite, will detox your body, and will make your belly looks amazing!
Sweet Tart
via prevention.com
The mix of pineapple, cherries, and apples will spice up the water's neutral taste, so you can drink more than the recommended 8 regular daily glasses, which will help you reduce your bloated stomach.
Cucumber Sassy Water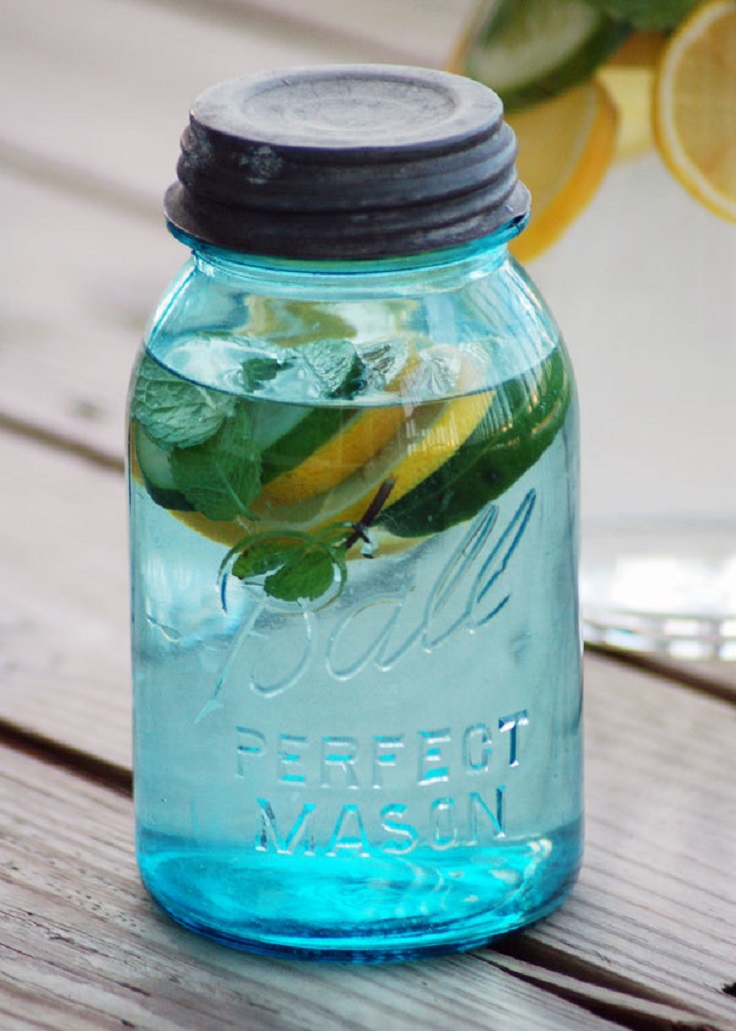 The cucumber is known as a food that contains more water compared to all other foods. This means that cucumber has an important role in the process of making a flat belly. In combination with lemons and mint leaves (ginger is optional), you'll get a flat tummy in just a few days.
 Strawberry and Basil Water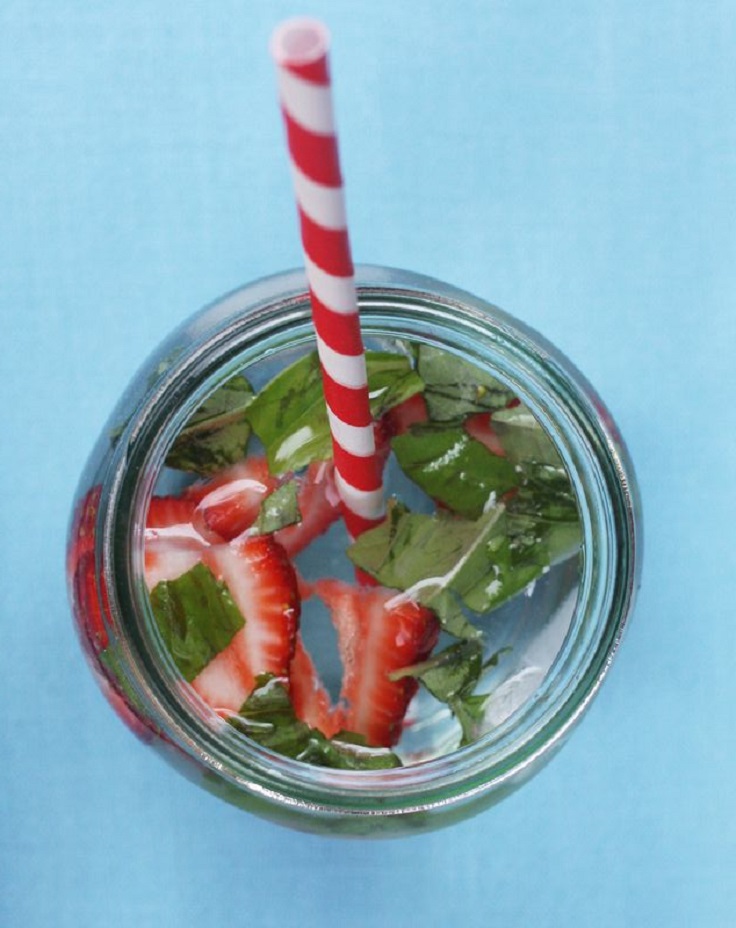 via skinnyms.com
This is a perfect summer drink that will refresh you and make you feel so good. Besides that, with drinking one glass daily, your stomach will look skinnier.
Apple and Cinnamon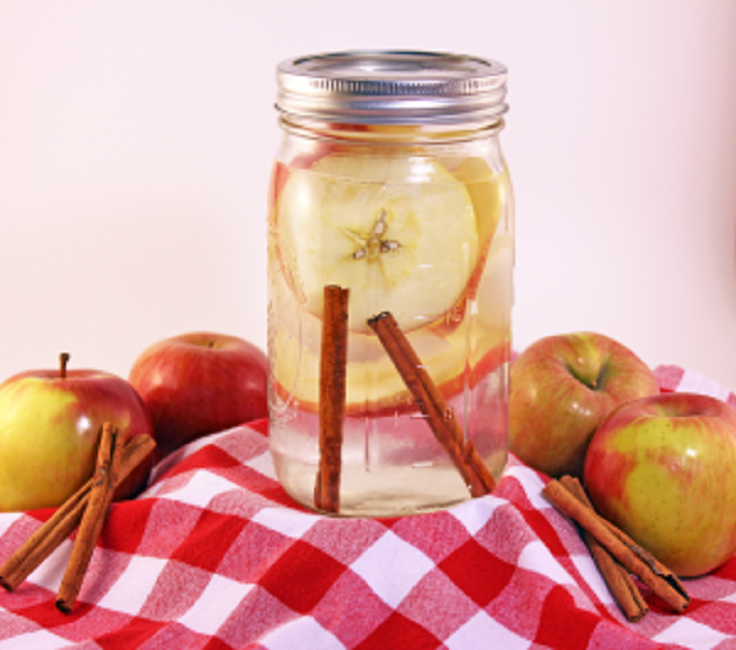 via victorsvitalfitness.com
Compared to the other detox and flat belly waters, this one has sweet taste thanks to the cinnamon. Plus, if you put red apples, it will be extra sweet, but all-natural, no additives, and no sugar!
Grape Melon Medley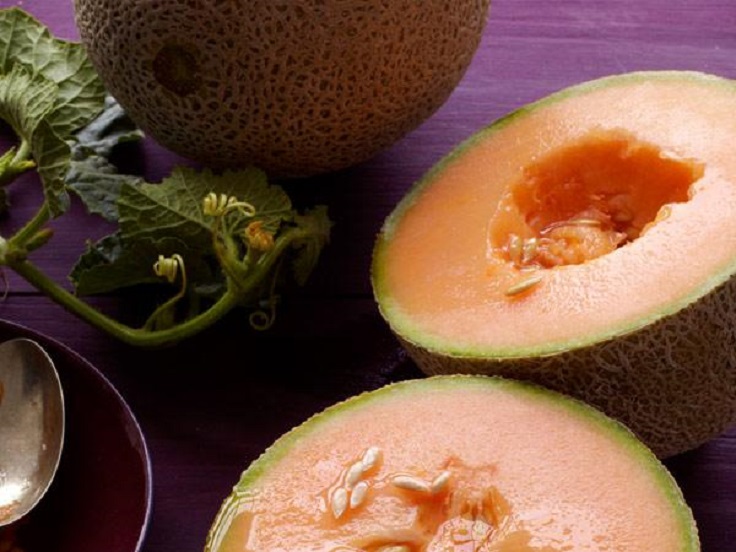 via prevention.com
This one doesn't even taste like water! In our opinion, this is the best one. So sweet! It tastes like produced juice, but the big significant difference is that this is 100% natural.
Melon Lime
via prevention.com
We called it sweet and sour. The melon gives the water the sweetness, while the lime breaks the sweetness with its sour taste. Perfect for refreshing and getting a flat belly during the day.
Ginger Pear Water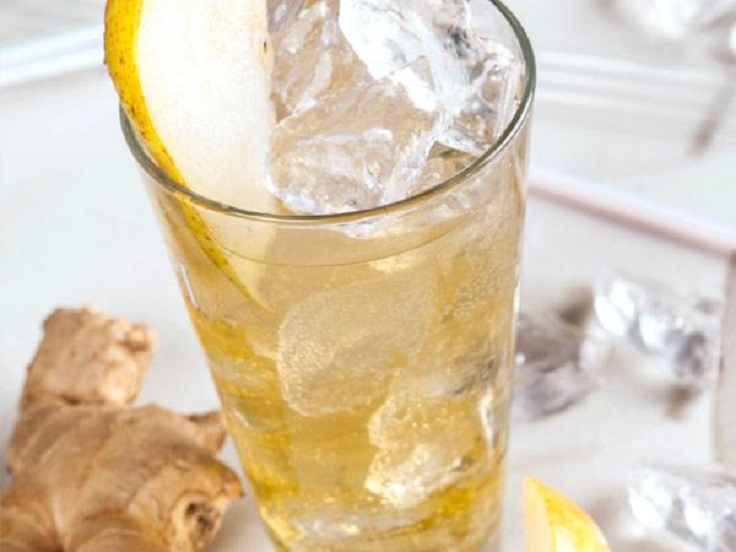 via paleomomrx.com
Ginger is a detox ingredient that you can put in every food recipe, but it is more effective when you mix it with some flavored (fruit or veggie) water.
Watermelon Rosemary Water
via lover.ly
Like the cucumber, also the watermelon is 90% water, which means that it can satisfy our need to bring enough water in our body. You can eat the whole watermelon if you want, but your stomach won't get bigger or bloated.
Mango Mojito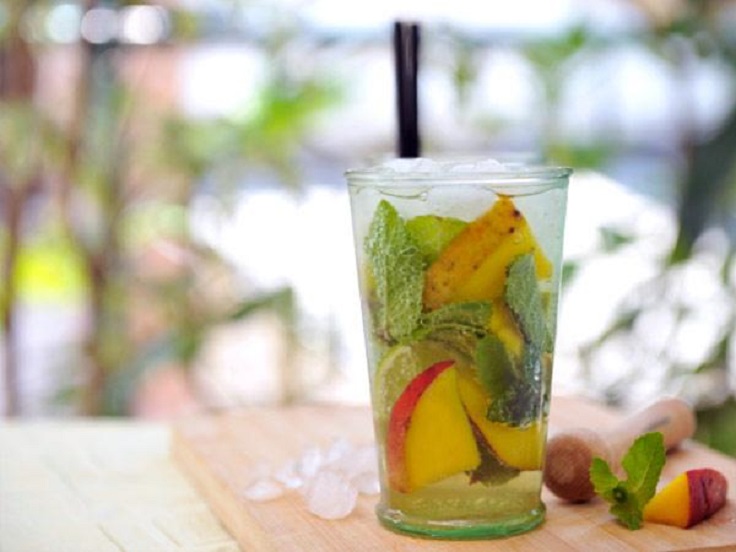 via prevention.com
Nope, this is not that common, know alcoholic mojito, because we want to achieve a flat belly, and the alcohol has to stay away. This is a mix of peaches, lime, fresh mint, and water! Yummy!
Citrus and Mint Water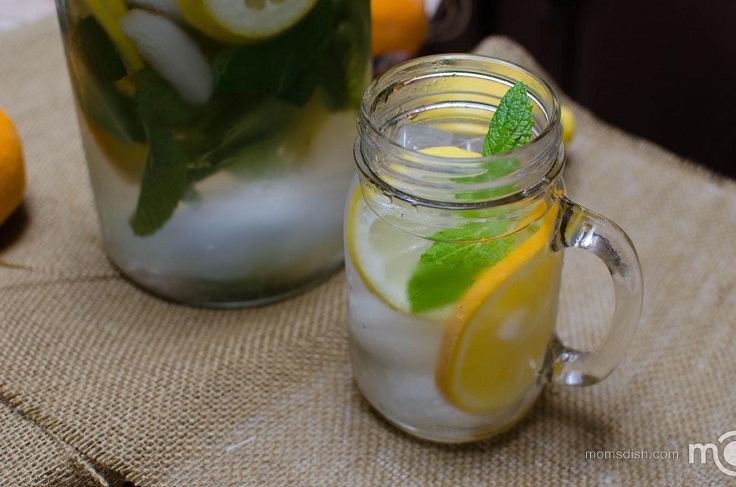 via momsdish.com
It's said that the agrumi fruits (lemon, lime, oranges, and citrus) are most effective in diets. So, if you want to get a flat belly in a record time, make this citrus mint water. It's not so tasty as some other flavored waters, which are sweet, but you'll get the desired results sooner than ever.