Crocheting is a contagious hobby that can easily turn into a business. But whether you are crocheting for fun or money, you got to love doing it to be successful. New patterns are not always easy to find, and we are constantly looking for something interesting to try. This is why we are always trying to share as many free patterns as possible.
Today we decided to do a list of free crochet patterns for borders, edgings and trims, all essential parts of crocheting. You can use them to finish a crocheted piece or make a plain fabric more beautiful.
For instance, you can add a lacy border to a towel, pillowcase, pompoms edging to a fabric blanket etc. Take a look and tell us which of the patterns do you find most tempting to try.
Baby Blanket Edging Free Crochet Pattern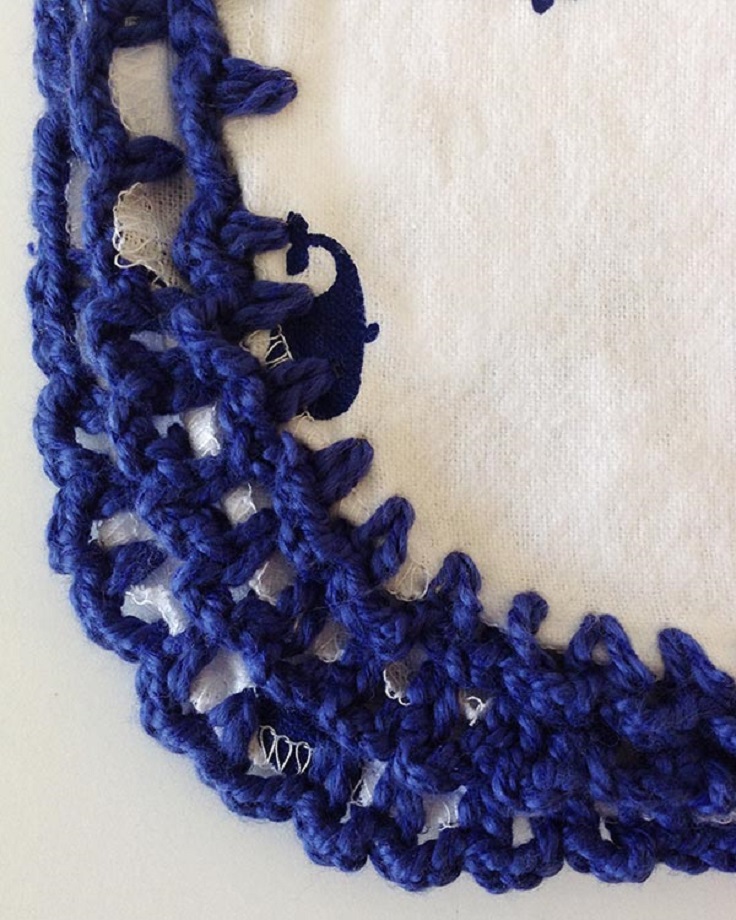 free pattern at maggiescrochetblog.com
Don't you just love crocheting a baby blanket? You always make them with lots of love, so they are special. And what is a pretty baby blanket without a beautiful edging? Here is a free pattern for a a decorative edging using single crochet and chain stitches which you can add to any blanket – crocheted or not. It is a great way to make a plain blanket look gorgeous. There are even video tutorials included.
Treble Scallop Edging: Free Pattern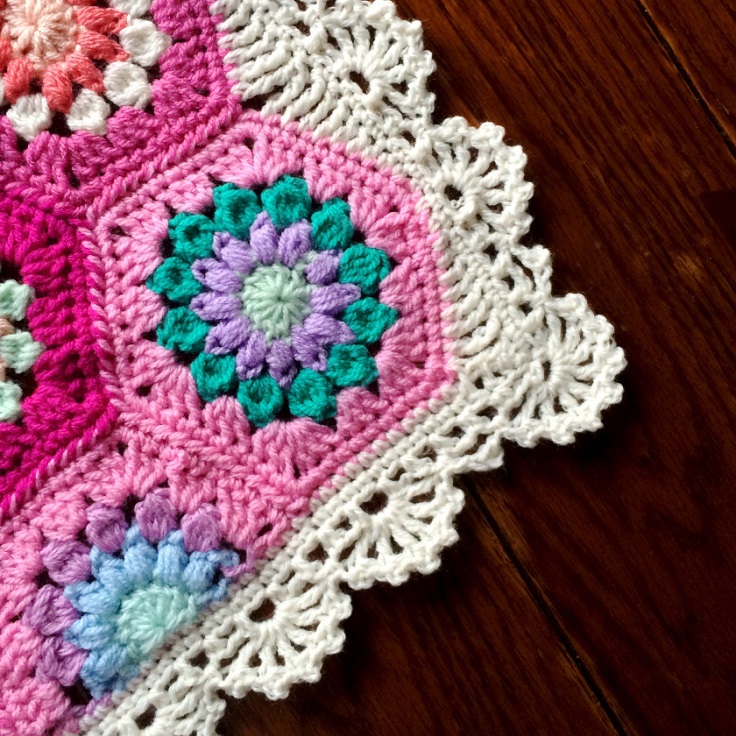 free pattern at cypresstextiles.net
Here is a tutorial for an easy-peasy 1 round scallop/picot lace edging that looks simply beautiful. Lace edgings are a lovely way to frame a crocheted blanket or afghan. They give a romantic, gentle touch. We hope you'll enjoy crocheting this treble scallop edging!
Free Crochet Patterns for 6 Crochet Trims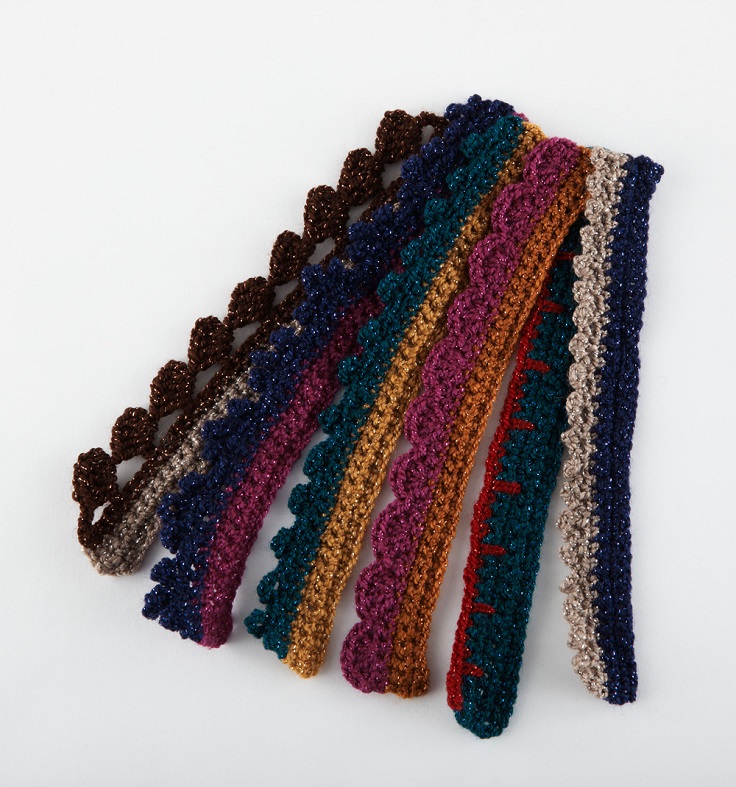 free pattern at  lionbrand.com
These trims are so easy to crochet and are suitable for beginners. There are 6 of them included – blanket edging, small picot, large picot, triple picot, shell, and dc clusters. The instructions for each trim specify a multiple of sts for the pattern. To make more extended lengths of any edges, just work additional chs – enough to create additional multiples of the stitch pattern.
Shell Edging Stitch
free pattern at newstitchaday.com
This stitch creates a dense but delicate shell pattern. The shell edging stitch would be great for all of your edging projects. There are video tutorials included to help you easily make this edging – even if you are a beginner.
Fun Girly Ruffled Edge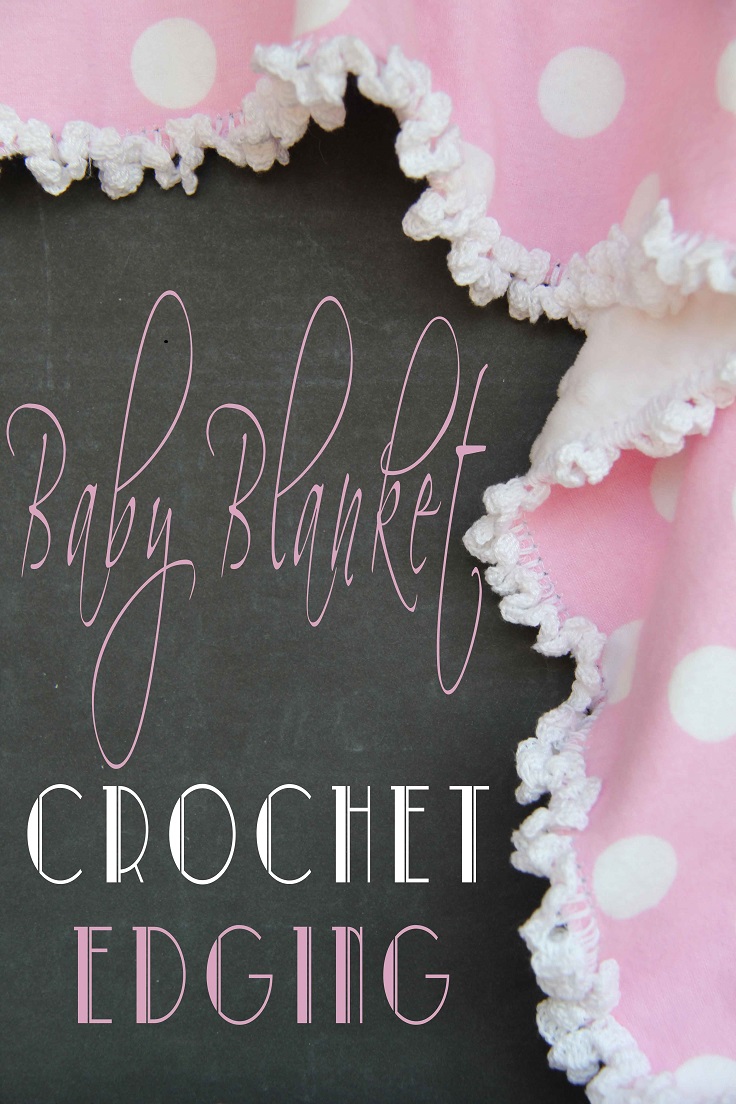 free pattern at madefrompinterest.net
This fun, the ruffled edge is a great way to add a girly touch to a baby blanket – or anything you wish. The edging is actually based on a pattern from missabigailshopechest.blogspot.com, but it was modified, so it looks ruffled. We just love the way it turned out.
Pumpkin Patch Edging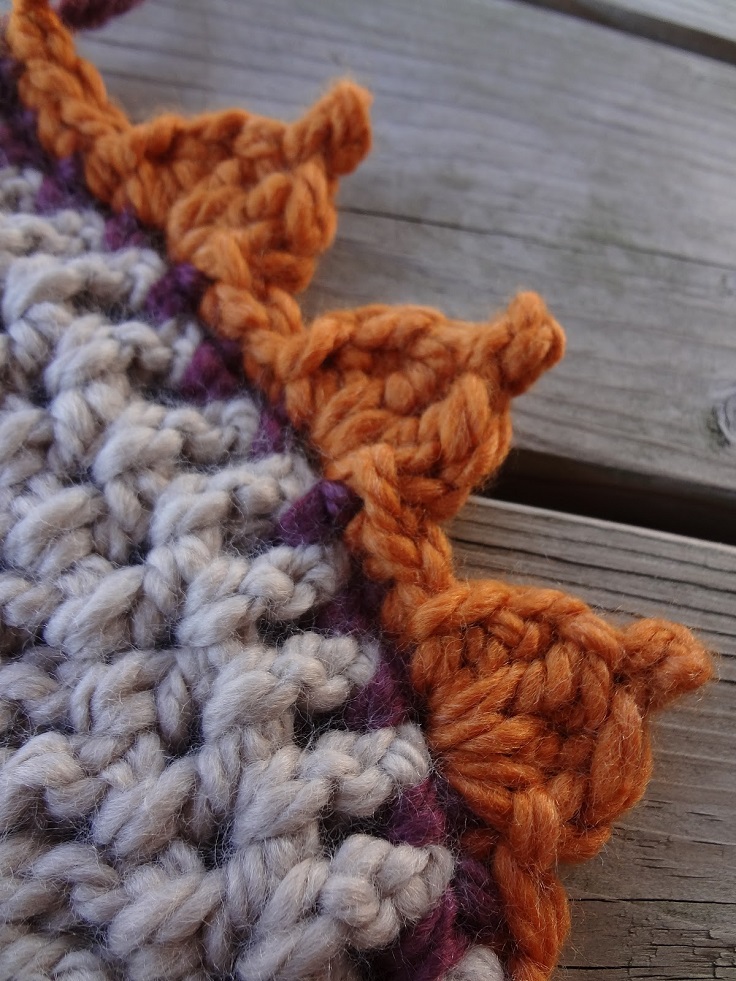 Ok, fall is upon us, but this pattern is worth saving till next season. This crochet edging with sweet little pumpkins in a little row is super simple and fast to make. You can use any yarn to make it – from chunky to lightweight. You can use it on a cozy fall blanket, fall scarf, etc.
Two Very Easy Crochet Borders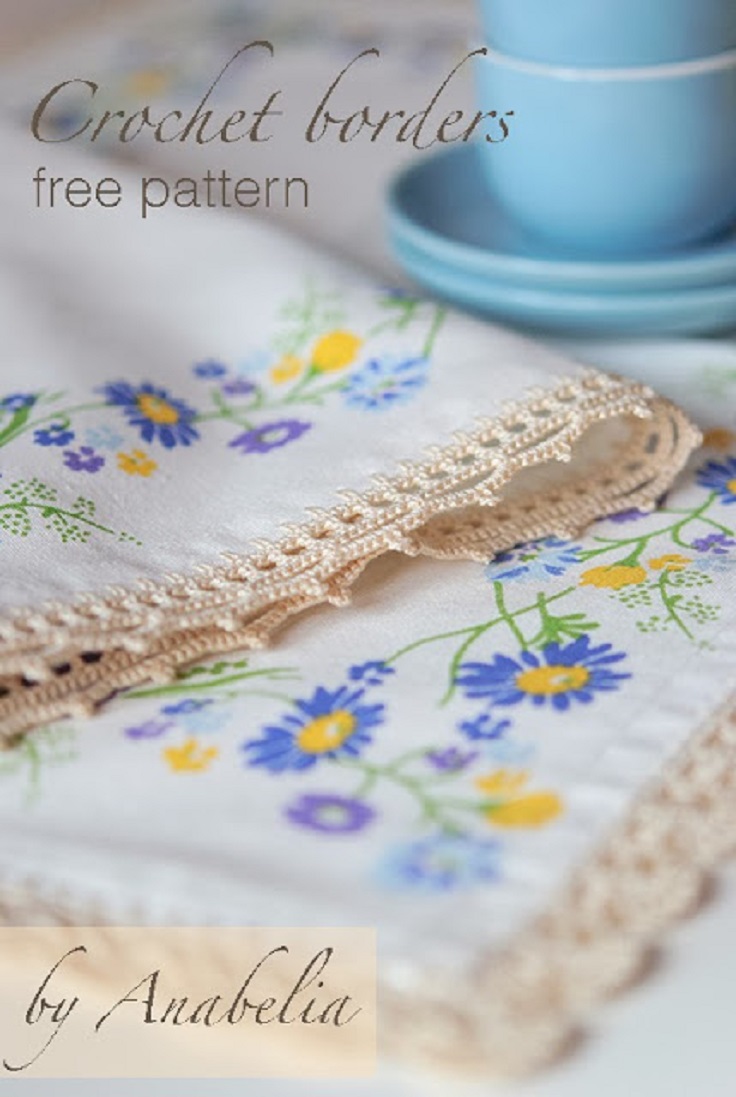 free pattern at anabeliahandmade.blogspot.com.es
These two easy crochet borders are a great way to personalize your household linen. Annabella's tutorials are detailed so that you will have no problem following them. Try creating a nice border on your tablecloths to make them look vintage and beautiful. Charts are also included.
A PomPom border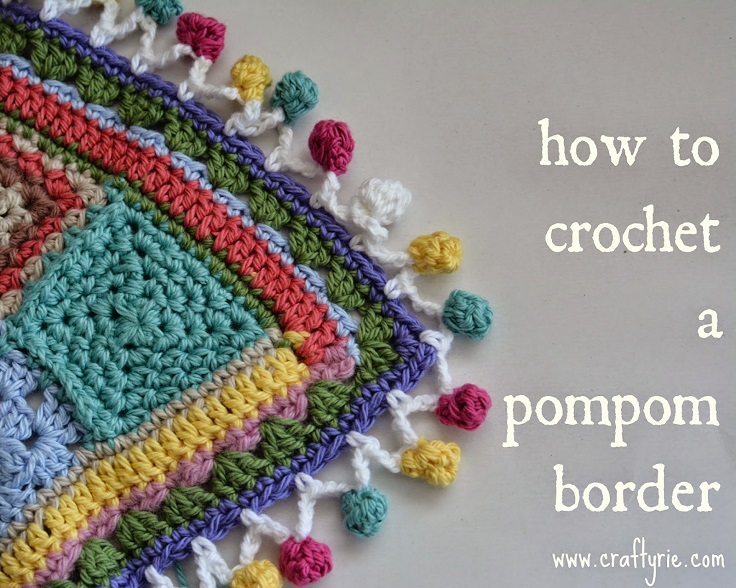 free pattern at craftyrie.com
This pattern will show you how to crochet an ace multi-colored pompom border. You will need a loopy chain as a foundation, and then you'll just add the pompoms. Although it seems like a hard job, the tutorial is detailed with lots of pictures, so you will easily follow it.
Flutterby Edging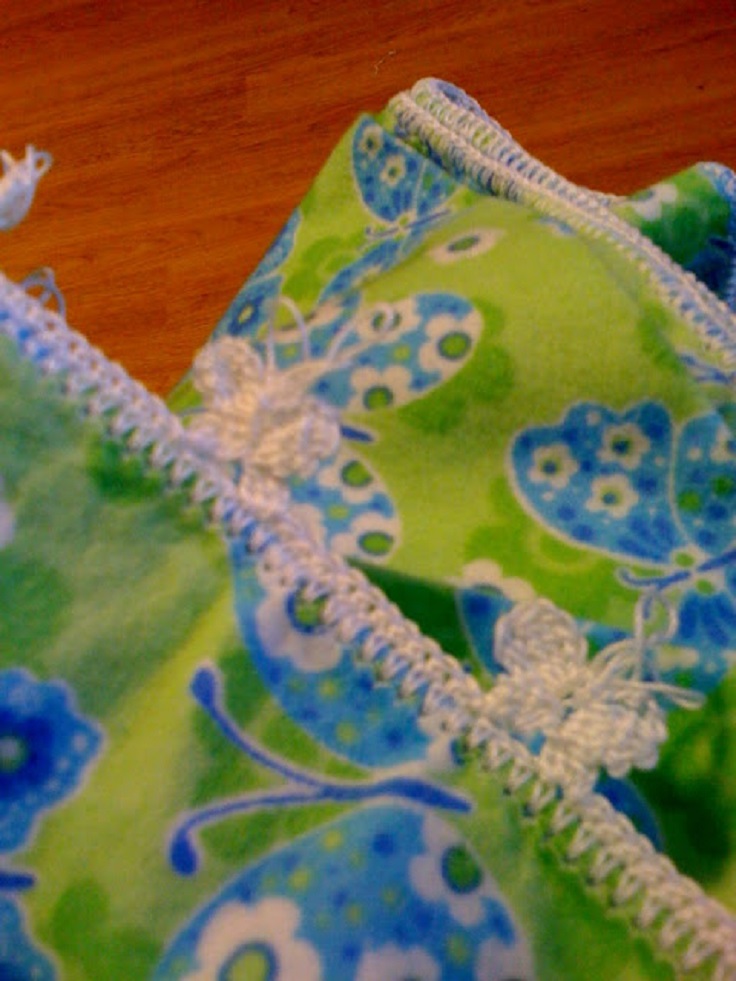 free pattern at yarncrazygirlpatterns.blogspot.com
This edging is lovely! It is so unique and original. Create little butterflies as a cute edging on a blanket, afghan, towel, etc. However, this is not the easiest pattern to follow, and you will need to be experienced to create it. In any case, it is totally worth trying – just look at those cute little butterflies!
Vintage Crochet Edging Patterns for Many Uses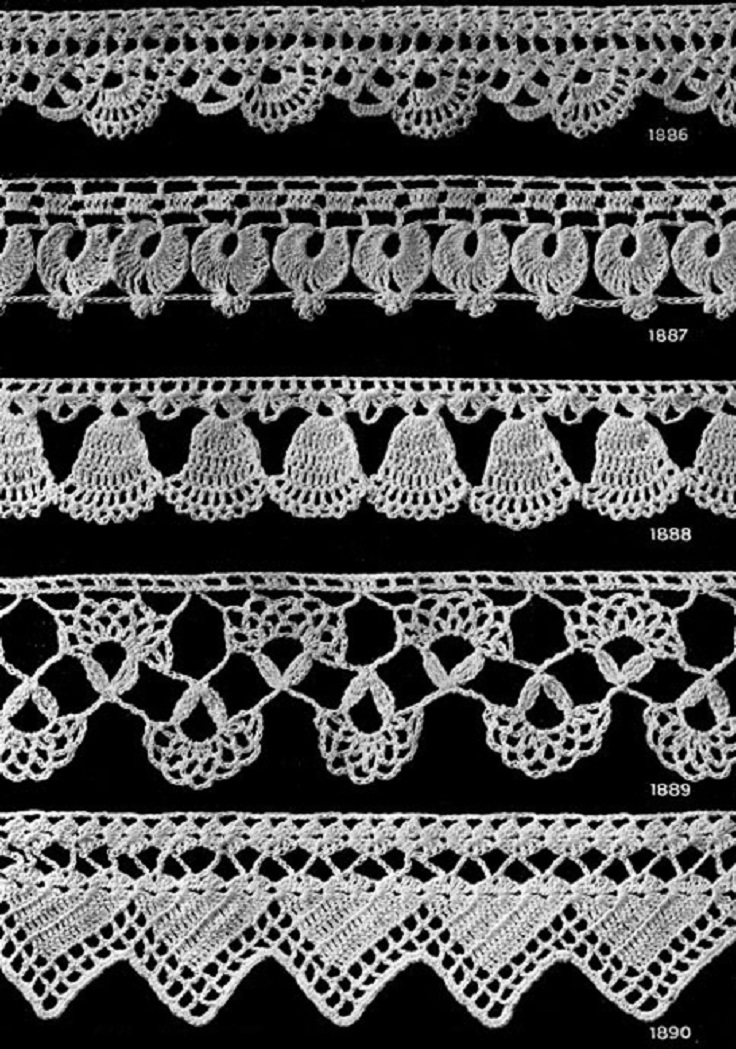 free pattern at freevintagecrochet.com
And finally, some vintage crochet edging patterns are classical and will work great for many things. You decide which one you like and where you will add it. There are 10 gorgeous patterns included.