Whether you head to the beach or the pool, water is the best cure for this crazy summer heat wave. And if you're like us, you like to have a light cover up for the out-of-the-water moments. Why settle for a terry-cloth robe when you can make these free patterns?
People often ask us about the crochet dresses that we make for ourselves. We actually don't work from patterns most of the time and our dresses are all patternless designs. That doesn't work for everyone, though, so we thought we'd do a roundup of some of the best crochet dress patterns available.
See Also: TOP 10 FREE CROCHET PATTERNS INSPIRED BY DISNEY
Free crochet clothing patterns lets you get a feel for your talent level and stitching expertise without the worry of paying for a new design. Beside the cover ups for beach, we are giving you other free patterns for crochet summer clothes, the most dresses and skirts.
Yellow Beach Cover Up Dress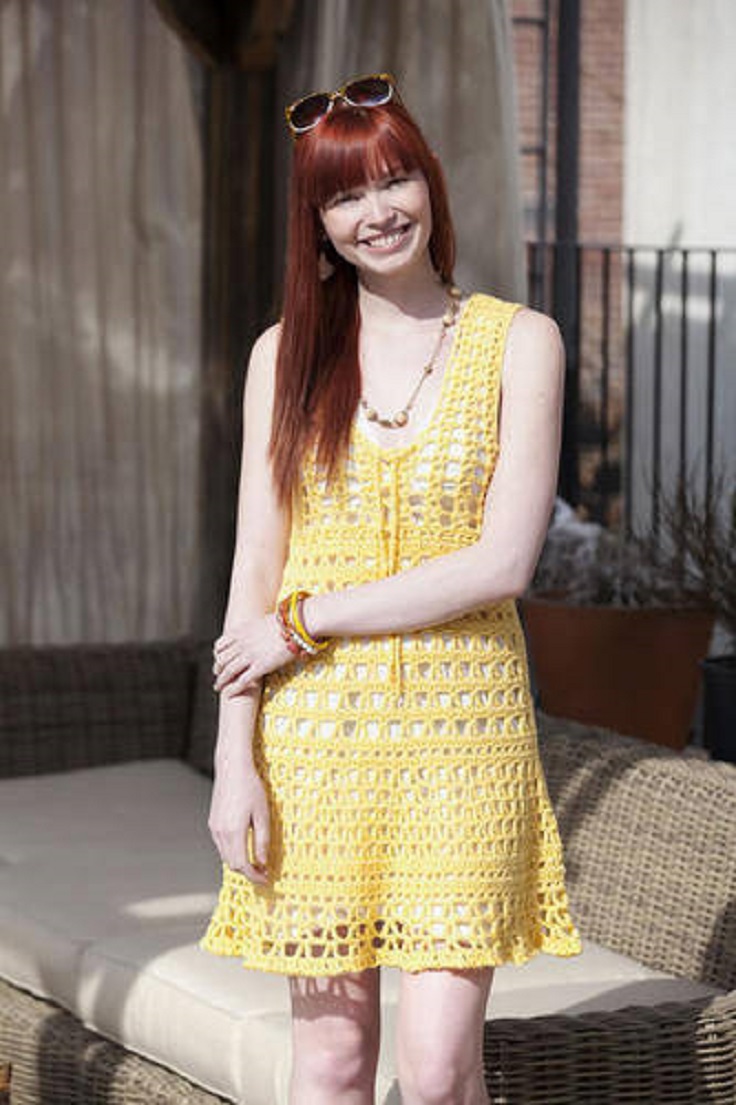 This free crochet pattern from Stitch Nation is by Ann Regis. It's designed to be worn over a slip as a summer style. Yellow is very popular this season so you gonna be so in.
Neon Mesh Crochet Dress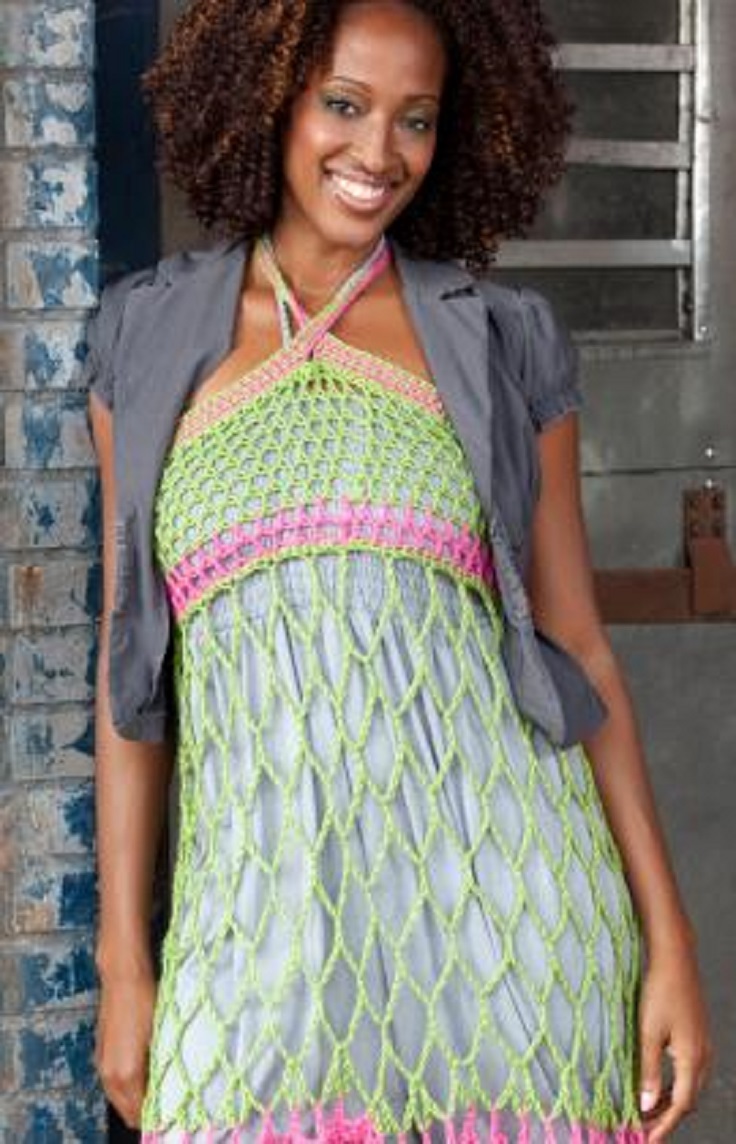 via redheart.com
Here's another example of an openwork dress that can be worn over another dress. We like this style because it is easy to create even with beginner crochet skills.
Summer Tunic Crochet Dress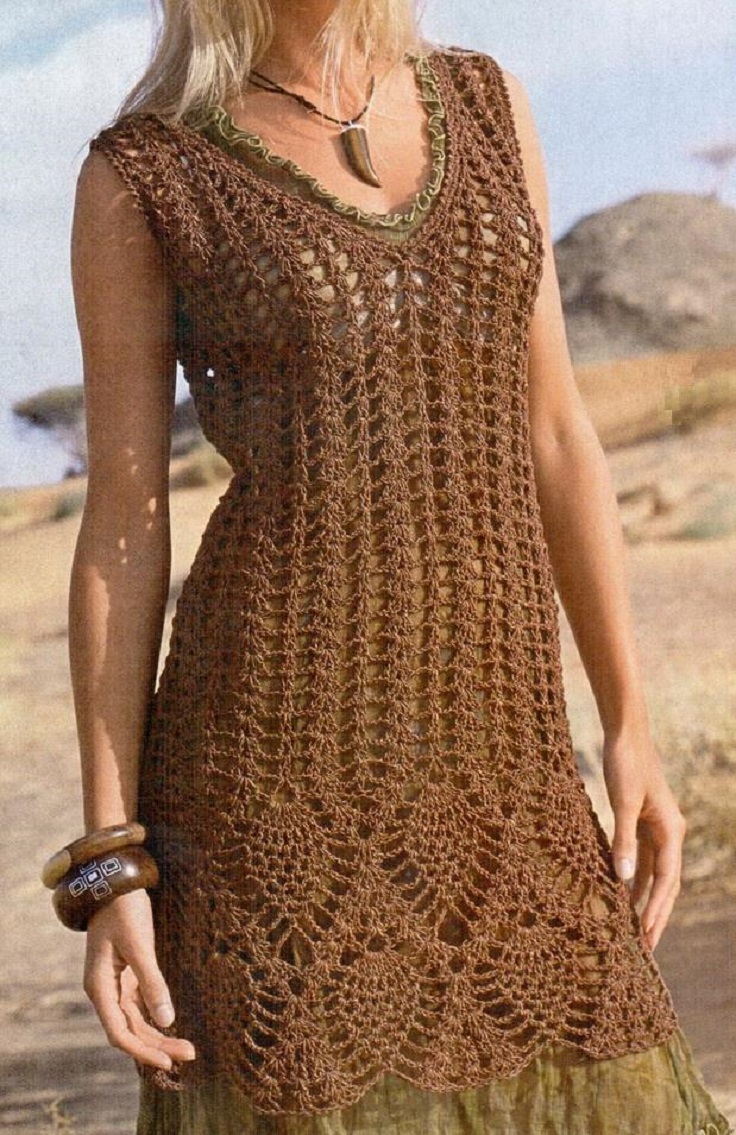 via knits4kids.com
This crochet dress pattern from Knits for Kids can be worn as a tunic with leggings or shorts or made longer to wear as a dress. Just choose what colour you would like to be and go ahead.
Vintage 1950′s Crochet Dress Pattern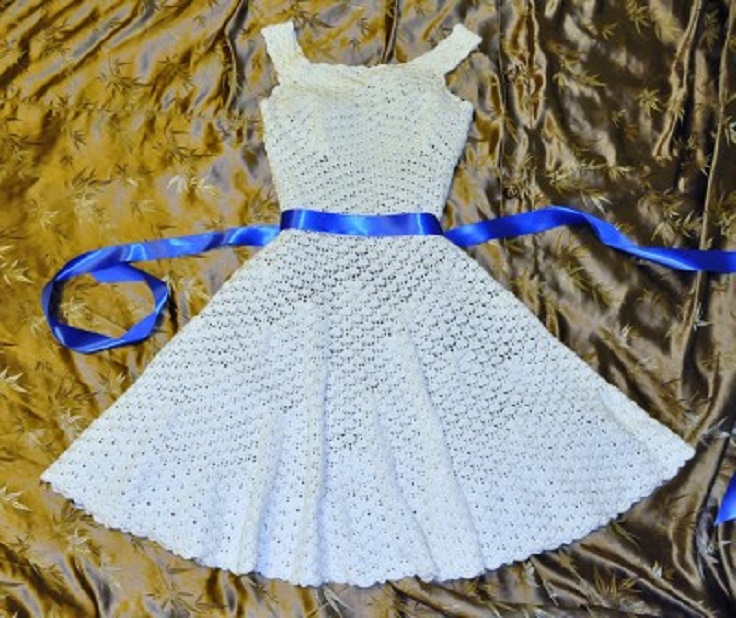 This is a McCall's 1955 crochet dress offered as a free pattern online through Hook, Yarn and Needles the Old Stuff. The photo is from Ravelry's Toyapack.
Sophisticated Crochet Dress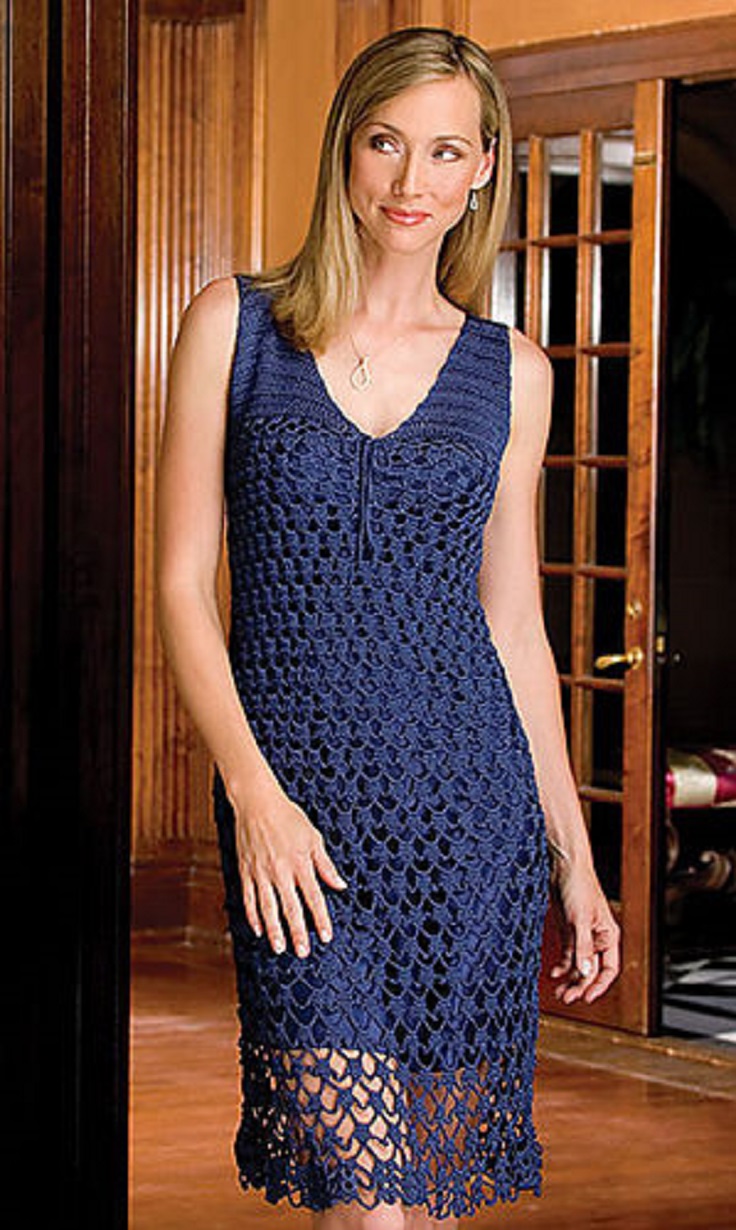 Crochet this exquisite dress called Nightfall, which was designed by Paula Bennett. She has created this frankly flirtatious club-chic dress to show off your glamorous style and feminine curves. It's perfect for any summer soiree be it at poolside or at a wedding in a glamorous downtown hotel! Heads will turn when you enter the room wearing this dress.
Daisy Crochet Skirt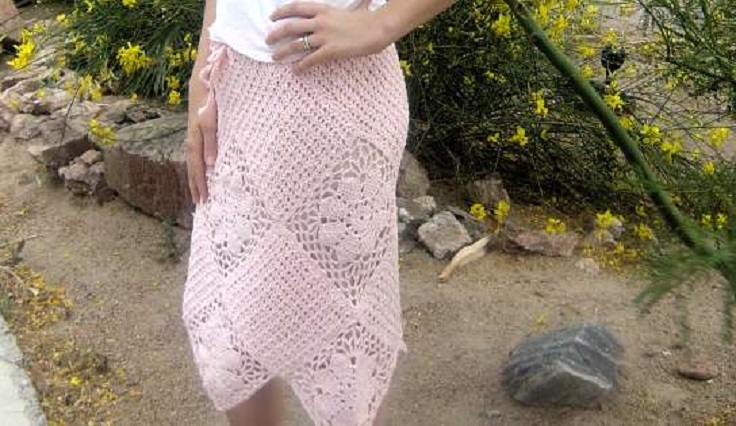 via crochetme.com
This lacy summer skirt is inspired by a gorgeous vintage bedspread pattern. We designed this skirt as a way to capture the beauty of those patterns in a less painful project. Granted, this is still not a project most could do in a weekend, say, but as you complete each square you get a little thrill of accomplishment to string you along. With a slip or hand-sewn liner, you can wear this beautiful skirt anywhere, or pull it on over your bathing suit for a sexy cover up. Either way, you'll look gorgeous on those hot summer nights.
Crochet Bare-Back Top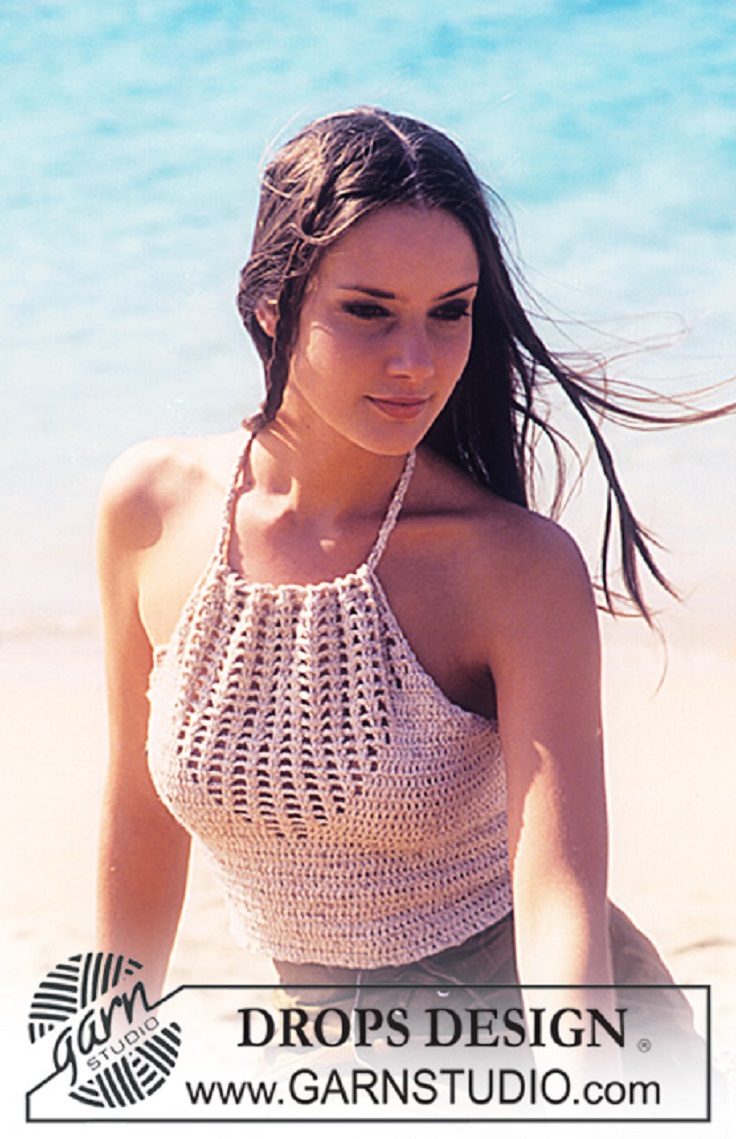 via garnstudio.com
Wear this white bare-back top to add a little something extra to your usual summer outfits. And who knew crochet could be so summer-friendly? Crocheted cotton guarantees the top is extra cool for hot weather.
Classic White Crochet Dress
via garnstudio.com
It's time once again to choose your favourite designs and be part of the making of a new drops collection. This drop dress is lovely with a classic, sophisticated sense of style.
Textured Crochet Dress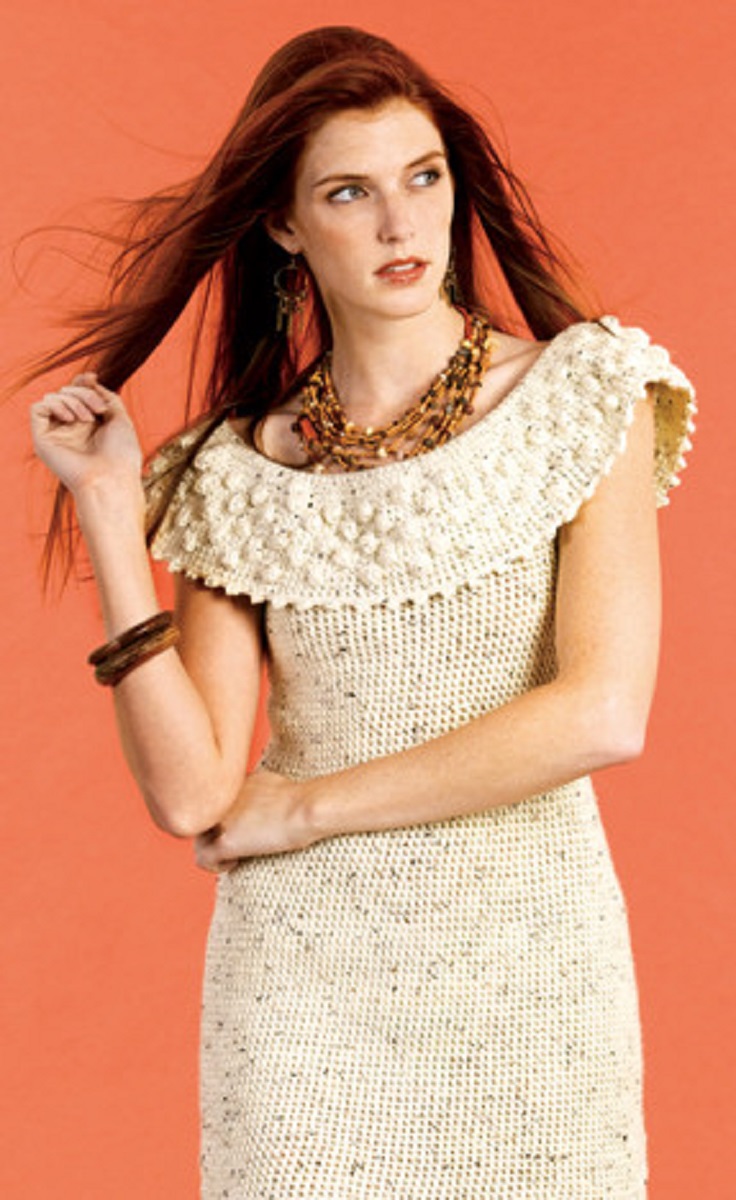 via web.archive.org
We think it'd be tough to pull off wearing this tweed crochet dress designed by Treva F. McCain since it's bulky but we love the texture. It's worked with Caron's Simply Soft (same as Doris Chan's) and the crochet pattern is available free through Caron.
Red Cotton Crochet Dress
via ravelry.com
This dress is worked in rounds (more difficult to fit the right size) or it can be crocheted in two parts (this pattern describes working in this way – front and back pieces separately).