Spring and summer season is a perfect time for baking desserts full of delicious fresh fruits. As everyone is searching for a great way to cool down during the hot days, these sweets are coming as a relief! No one can resist something delicious and refreshing but infuse with a hefty dose of vitamins simultaneously.
Many methods can help you include more fruits in your desserts, and of course, the tart is one of them. We've rounded up the top ten fruit tarts that'll leave everyone speechless, plus they're super easy to make, which means that you'll have a tasty dessert in no time. Enjoy!
Blueberry Mascarpone Tart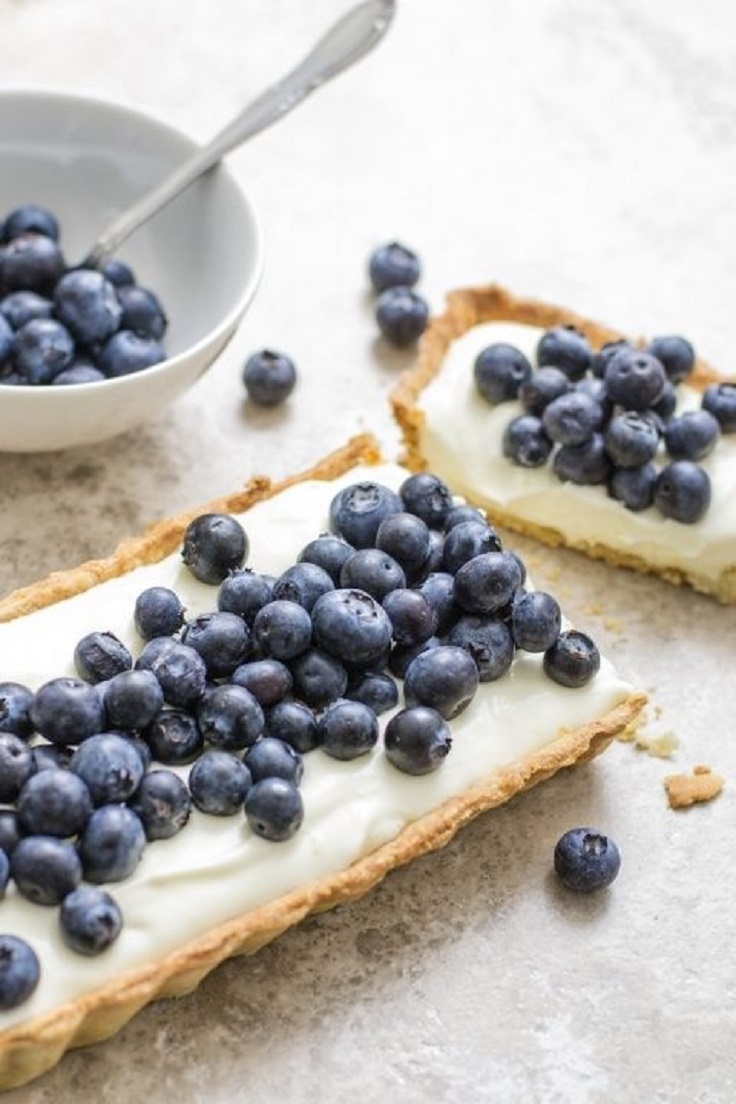 We're starting the countdown with a recipe that contains only one fruit in it – the blueberry. The Blueberry Mascarpone Tart is a dessert you can't go wrong with. For better enjoyment, serve it with freshly squeezed lemonade and refresh yourself in a real way!
White Ricotta Tart with Sugared Fruit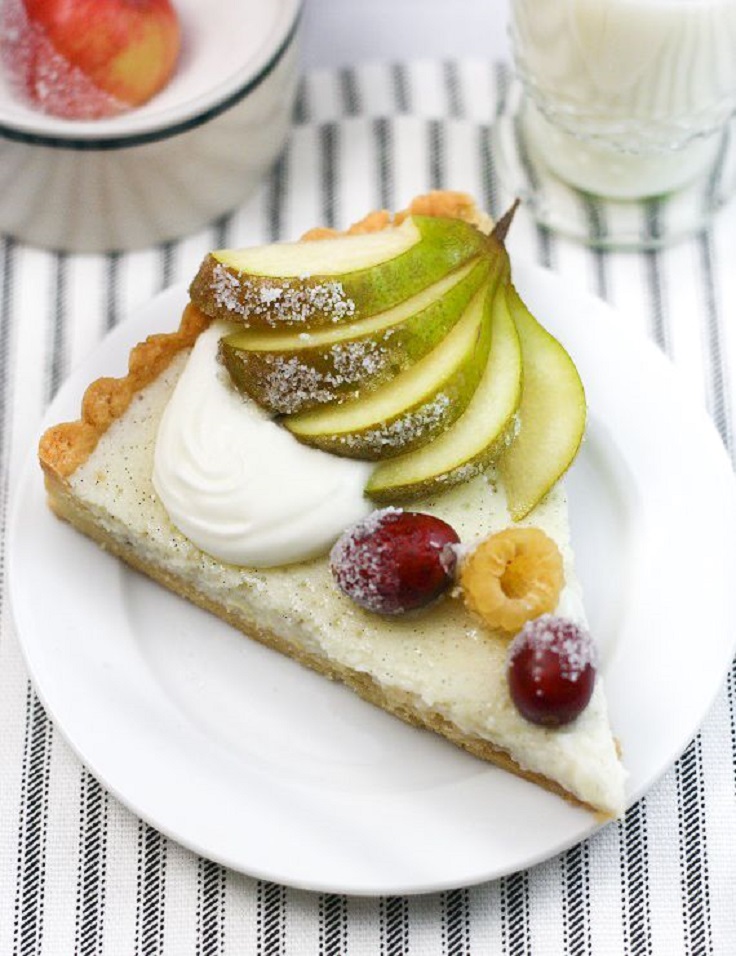 Fruits and white ricotta are one of the combinations that always turn wonderful, no matter what. This recipe includes:: pears, cranberries, crab-apples, and white raspberries, but feel free to add some other fruits that you already have on hand.
Champagne-Glazed Fruit Tarts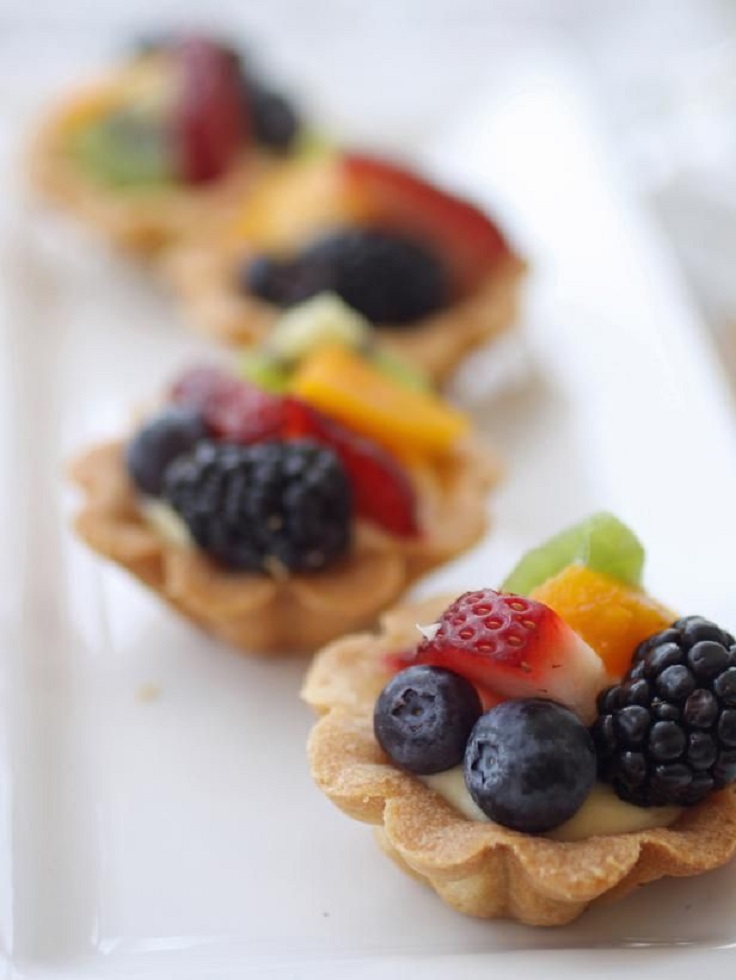 via hgtv.com
Look at those cuties! Glazed in champagne and packed with flavors, these mini tarts are a great choice for any party or just a simple family get-together. Not to mention how dangerously tasty they are… a real mind-blowing adventure!
Mascarpone Cream Tart with Fresh Fruit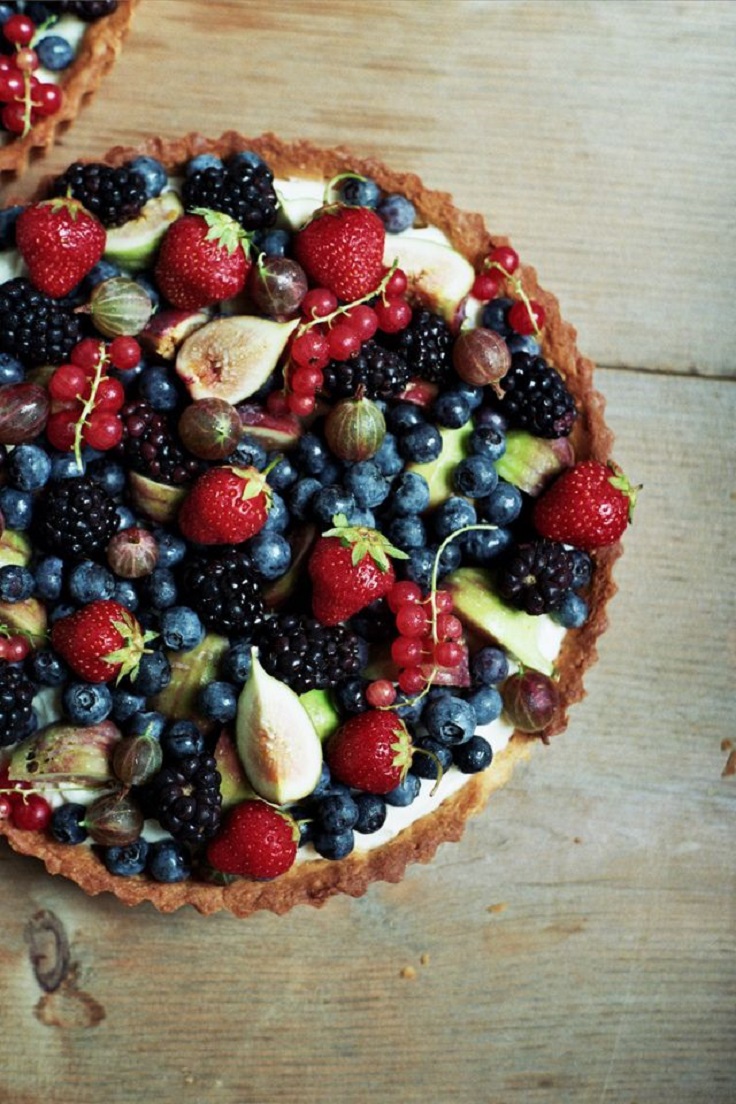 via bloglovin.com
One more tart that has a Mascarpone in it! This one is filled with various berries, grapes, and figs, and we must admit, this combination is undeniably delightful. It is a real vitamin bomb, and you can make it for breakfast during the summer, your kids will be satisfied!
Stone Fruit Tarts with Coconut Pastry Cream and Pistachios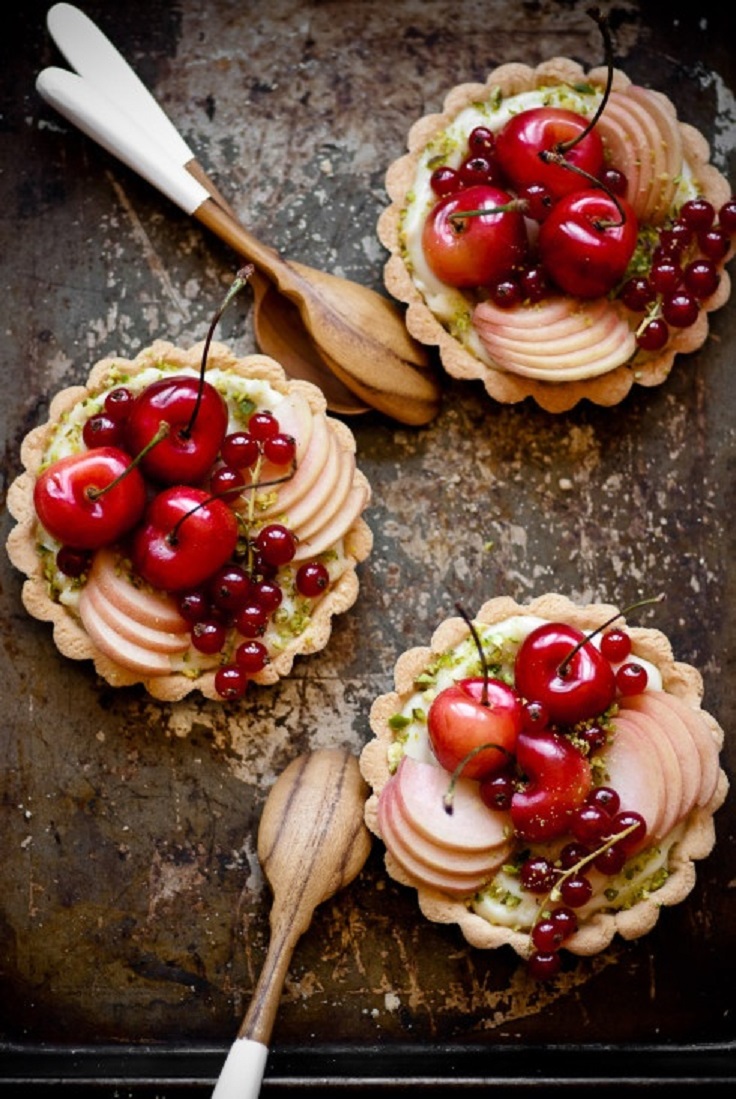 The mix of peaches, cherries, raspberries, and red currants creates a perfection called Stone Fruit Tarts with Coconut Pastry Cream and Pistachios. An exquisite summer snapshot, so make sure to prepare enough of it, because everyone will crave for more and more!
Cranberry Tart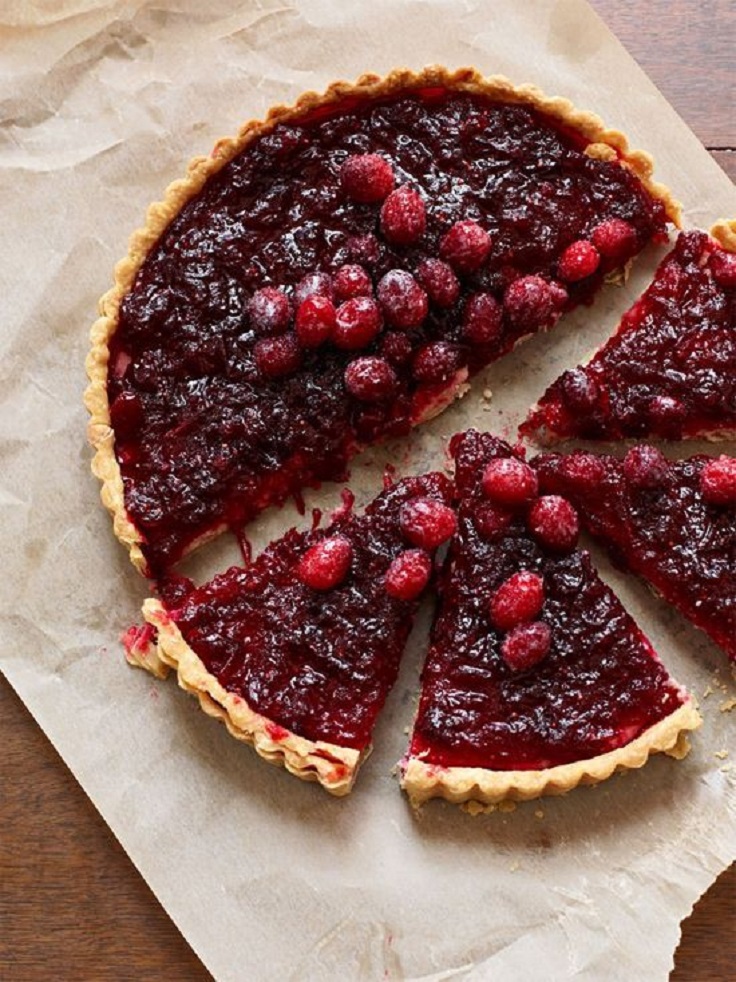 via familycircle.com
Sometimes the tastiest things are the simplest ones! This cranberry tart is undoubtedly one of them because it's made just from one fruit, but the taste comes as a real shock – yummy! It goes well with a cup of milk in the morning or any coffee.
Mini Tarts with Fruits and Vanilla Custard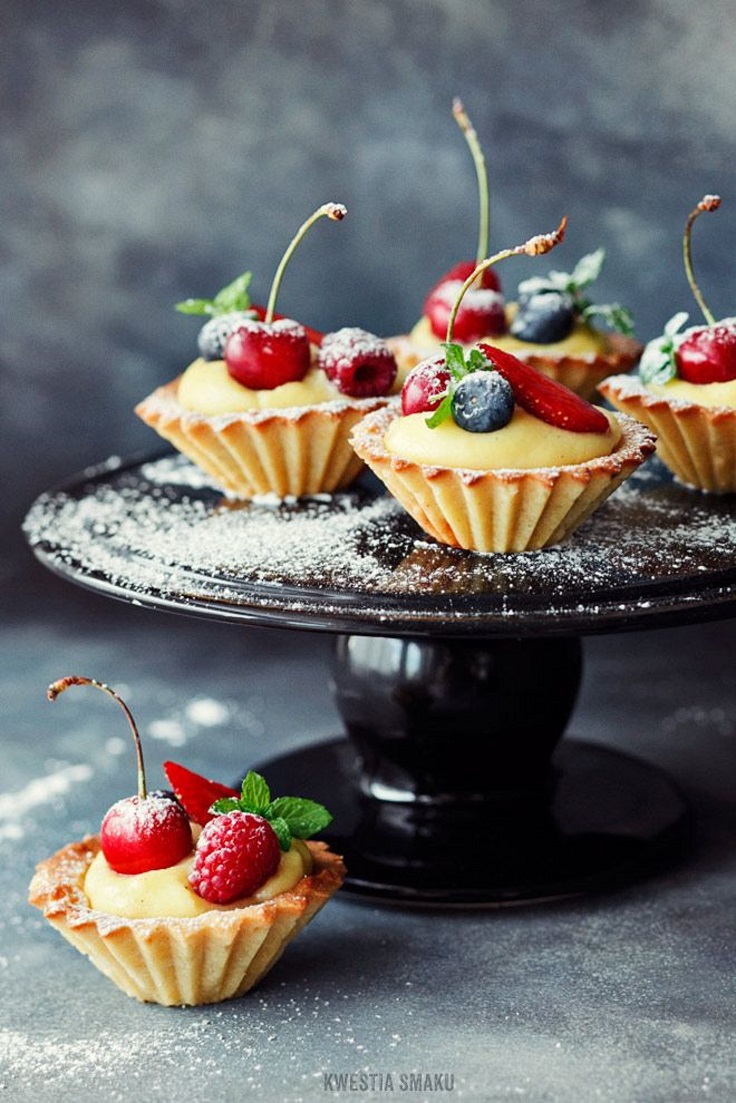 via kwestiasmaku.com
Mini Tarts with Fruits and Vanilla Custard is a beautiful treat from the inside and outside. The taste is mouthwatering due to the vanilla flavor it contains, but the mix of fruits (strawberry, blueberry, raspberry, and cherry) is one more thing why this dessert is so unique!
Passion Fruit Tart
via namthip.com
A tart made with love and passion is a real deal when you want to surprise the love of your life with something sweet and homemade. It's an uncomplicated dessert which can be prepared by anyone who has basic cooking skills. So, if you're not a good baker, this is the right challenge for you. However, your boyfriend will appreciate your effort!
Summer Berry Tart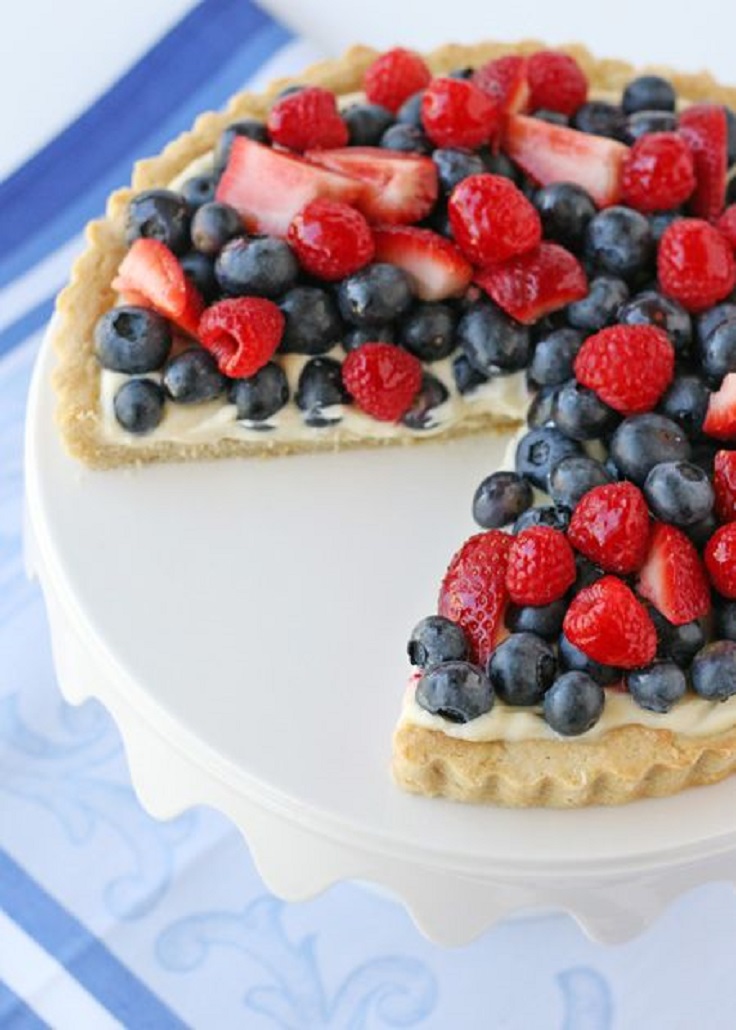 Typical berry tart, which is the perfect option when you want to refresh yourself and indulge your sweet tooth at the same time! It's a summer dessert, but you can adapt it in any season, top it with fruits you like the most, and that's it… easy-peasy!
Raspberry Tart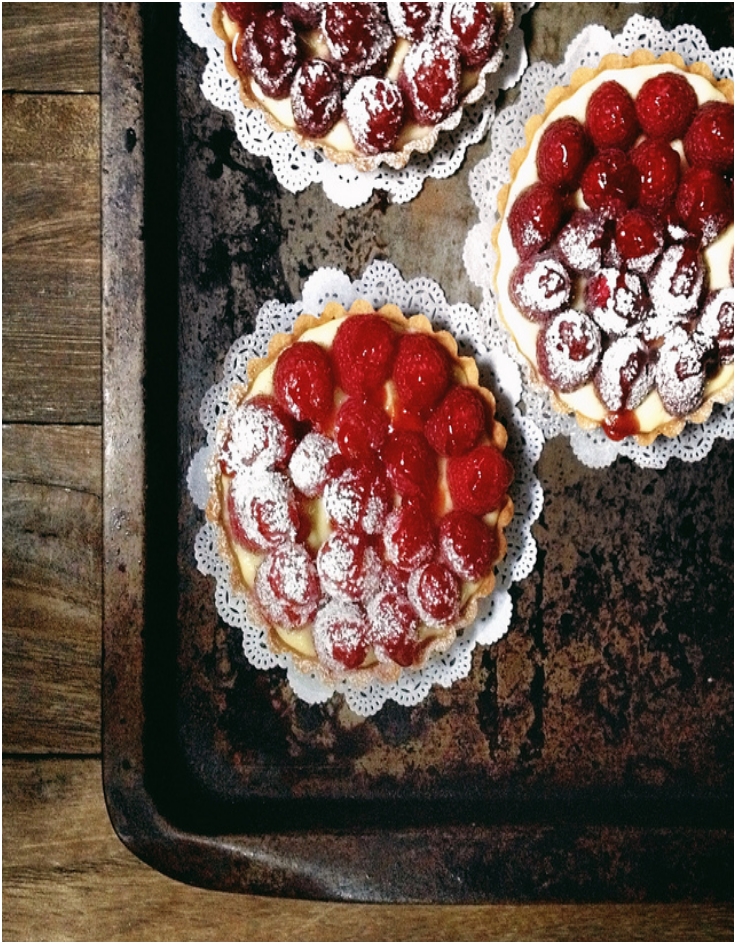 It's time for a perfect ending, and that's why this raspberry tart is right here! It's an old-fashioned tart with an excellent rich taste, just like those your grandmother used to make when you were young. Refresh your childhood memories and enjoy the flavor of fresh glazed raspberries!