Someone likes them soft, others like them hard, while one might like them small and colorful, another might like them big and plain, but whatever the case we all need pillows. We use them every night when we go to sleep and every time we want to rest.
They also serve another purpose, namely as decorative elements for the sofa in the living room.
However, most pillows come in the standard rectangular shape and we embellish them with pillowcases. To make a decorative pillow more fun, we need to play with this form.
Those types of pillows can be expensive and difficult to find, so we offer you these top ten decorative pillows in many different shapes and sizes to help you bring more fun to your home.
Letter Pillows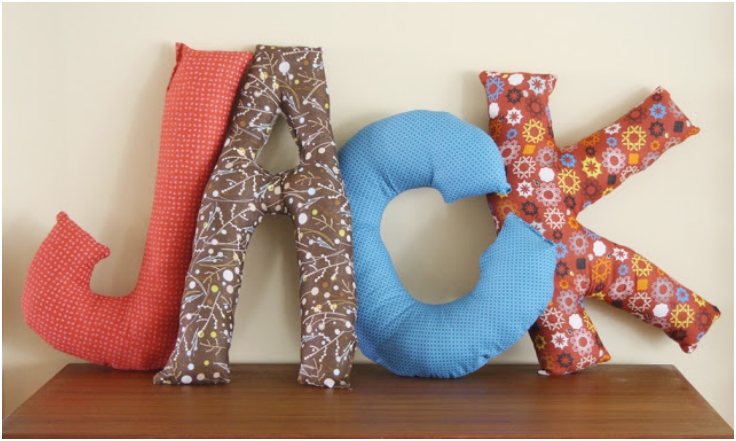 It is difficult to have a nice decorative element in a child's room aside from toys that your child will appreciate. But these letter pillows are a perfect mix of both. Spelling a name with pillows also makes a great gift.
Bolster Pillow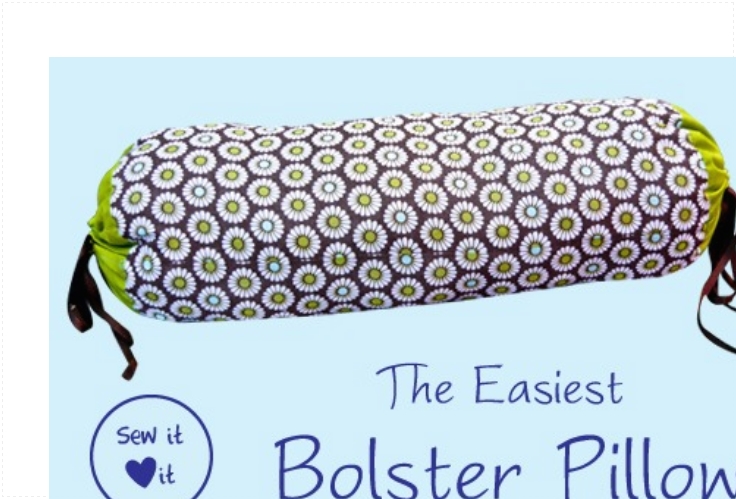 Bolster pillows are a nice way to decorate your sofa without having to overflow the sofa with pillows. Also, it is a wonderful neck or leg supporter when you feel tired.
Very Berry Pillow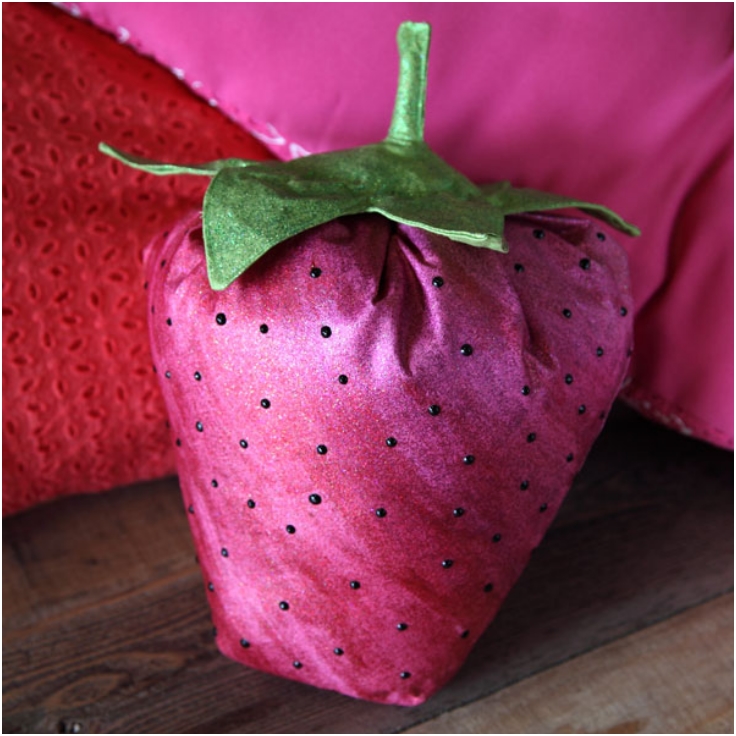 A darling little strawberry pillow that will definitely bring some color and fun to your home. It's simply too cute not to make.
Relaxing Neck Pillow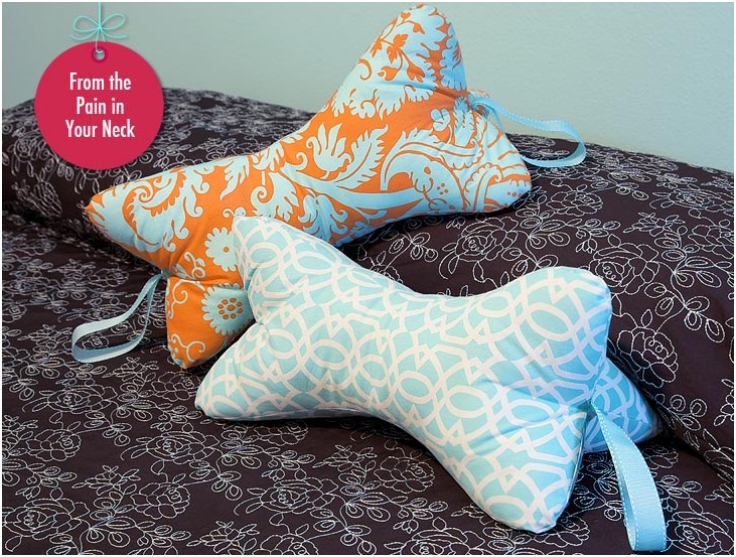 via sew4home.com
Regular pillows tossed all over your sofa may cause you discomfort when you're trying to watch your favorite TV show after a long day's work. Then you need these interesting and nice-looking neck pillows.
Valentine Patchwork Pillow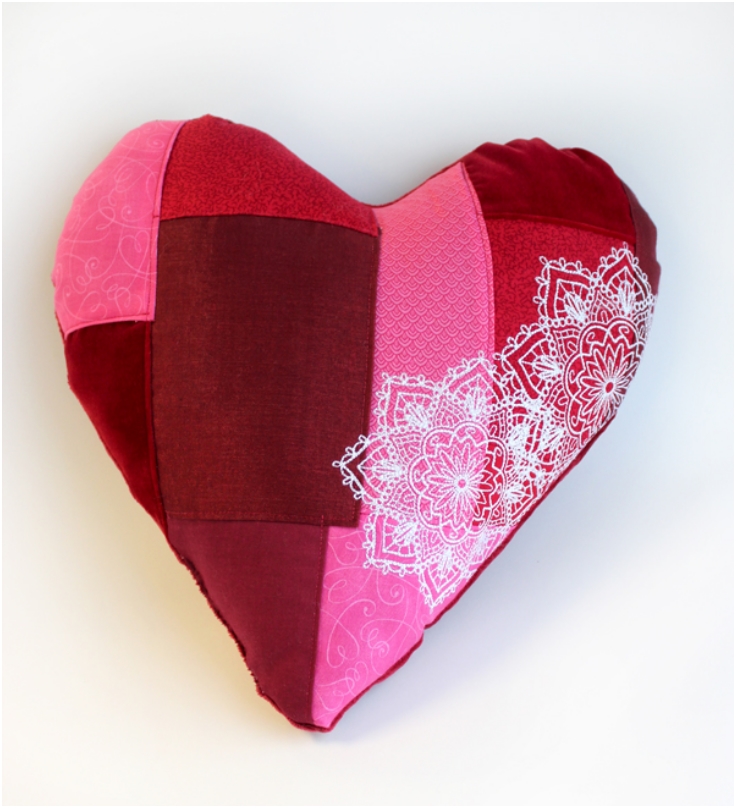 via urbanthreads.com
Valentine may be over, but that doesn't mean that you can't spread the love. This patchwork heart-shaped pillow makes a great birthday gift for a loved one and looks great in the living room or bedroom.
Ponytail Pillow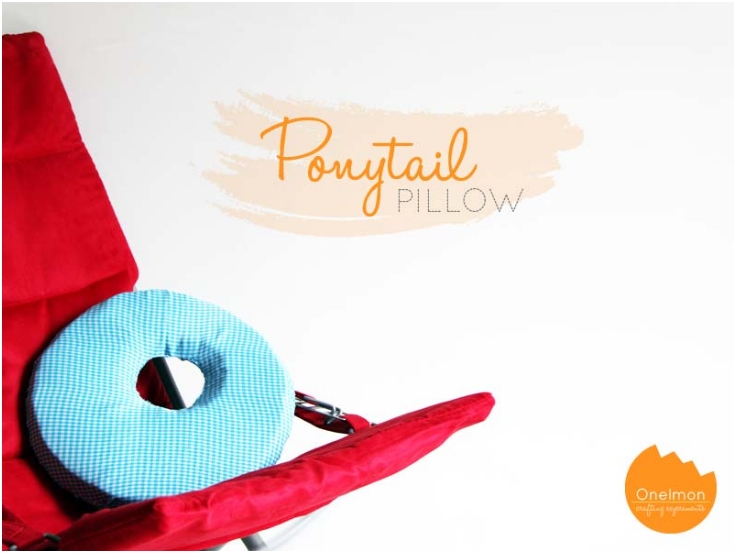 via onelmon.com
You're trying to relax, but your ponytail just keeps pocking at the back of your neck and you don't want to put your hair loose. Then this pillow is the thing you need to relax and keep the ponytail intact.
Kaleidoscope Pillow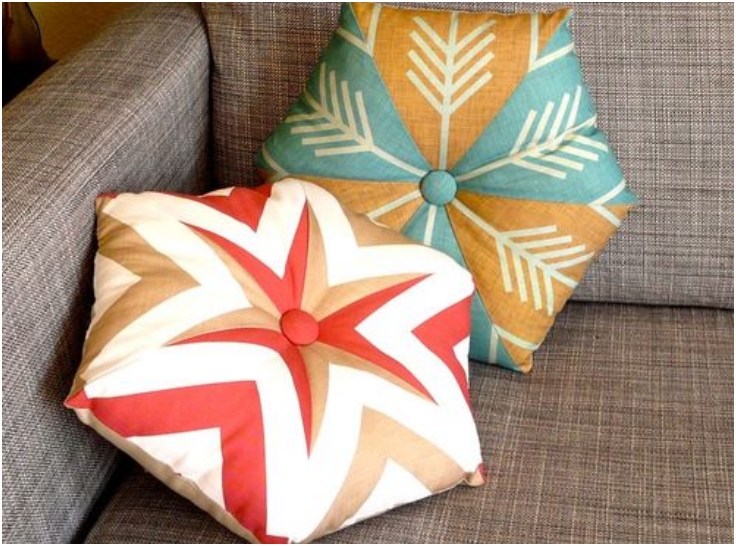 Bring the beautiful and colorful patterns of the kaleidoscope with these six-sided pillows. The patterns of colors you can make are endless and the unusual shape of the pillow is a decor element by itself, so give this pillow a try and you won't regret it.
Huggable Star Pillows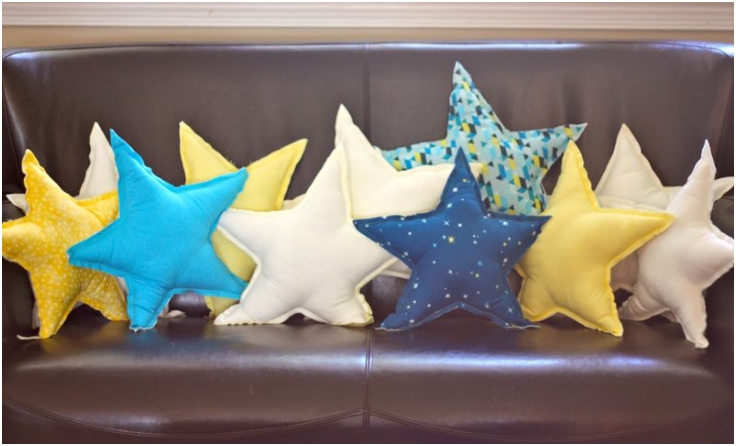 Want to lie down in a star-filled bed? You could, once you make these cute little star pillows. They are so easy to make that before you know it you'll have a couple of dozen already made.
Round Pleated Pillow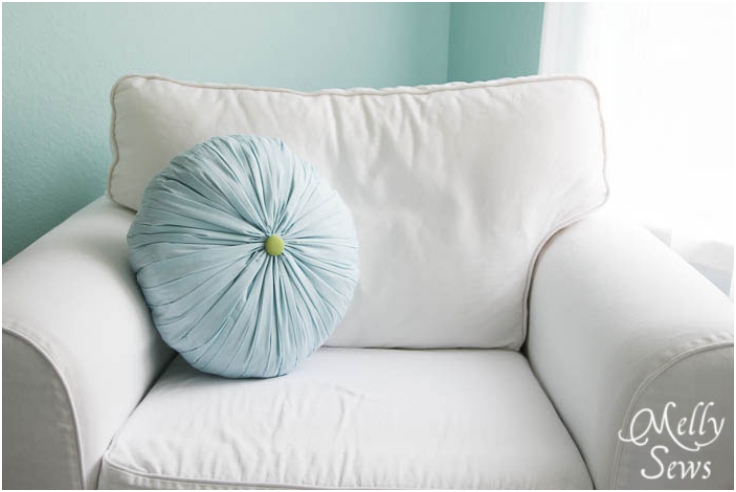 via mellysews.com
This round pleated pillow is excellent for giving your bed an elegant touch. It will fill up your empty space without the need to overflow the bed with other pillows.
Triangular Pillows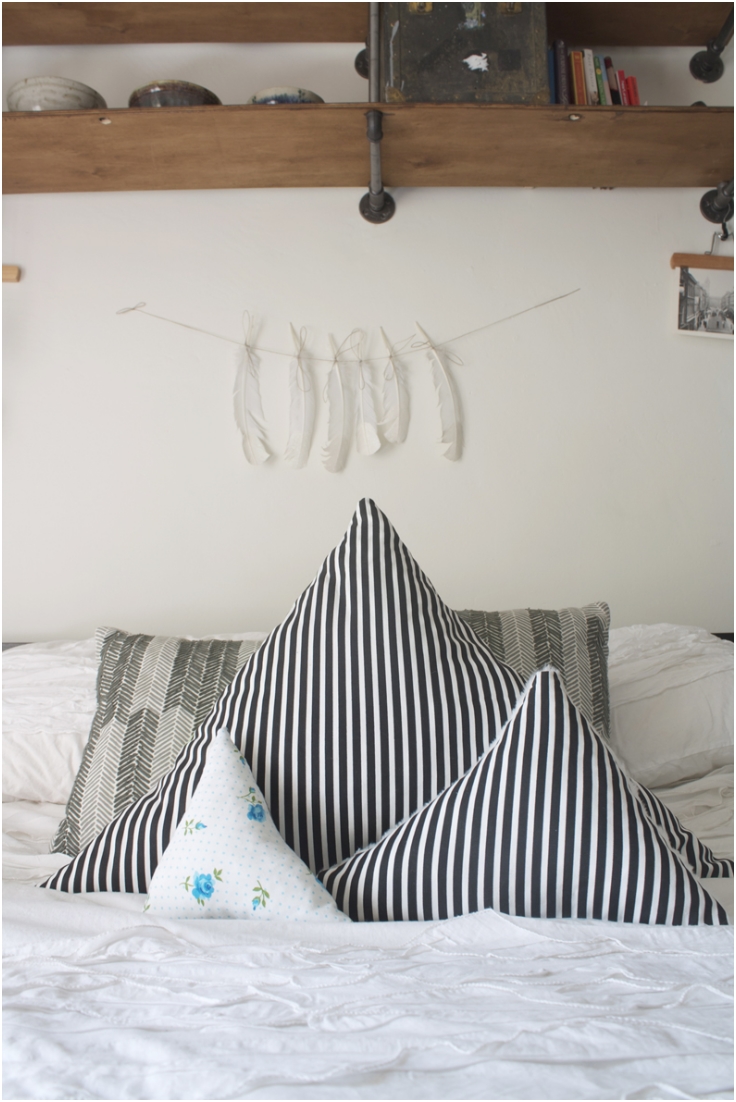 via hellolidy.com
Unusual and fun triangular pillows can bring some edge to your sofa. Also, by making them in different sizes and with the right cover, you'll have unique decor pieces in no time at all.