Changing the furniture in our homes is something we do every 5, 10 years or even on longer periods than that. There are few reasons for that. One, moving furniture in and out of the house is a tedious task, two, it doesn't come cheap and three, we sometimes get attached to certain pieces of furniture and we don't want to replace them, no matter how antique they've become. And sometimes we come across old furniture from a yard sale, thrift stores or just left on the curb that looks so good that we must have it, despite not needing it.
Whatever the case may be, giving old furniture a makeover is a very easy project and will help you freshen up your home in no time and for a fraction of the cost of new furniture. With very little investment you can give new life to old furniture around the house and even get some new items by refurbishing or repurposing stuff you already have at home.
In our list, we've gathered a few DIY projects for tables, dressers, and some other pieces of furniture you might have around, that anyone can easily replicate without having to put a huge dent in your budget. Let's take a look at some fabulous furniture makeovers that will help transform your home.
Upholstered Ottoman
Ottomans are small cushioned seats and add a very cozy feel to the room. People usually used smaller ones to rest their feet on them, but if they're a bit bigger and made with harder foam instead of a softer material, it can also serve as a neat coffee table. And if you happen to have an old coffee table and want to change it up, here is a chance to do your own fancy ottoman table.
Dresser Drawers Accent Table
Dresser drawers are probably the most common furniture to do a makeover on, whether it's freshening it up or repurposing it into something else. This one has a good design to serve as a kitchen accent table as well, and with some neat paint and effects that you can easily create with Wood Icing texture paste, you can create a nice and bright addition to your kitchen or other room in the house.
Computer Armoire Makeover
An armoire is usually used for storing clothes, like a smaller wardrobe/closet, but its design makes it easily adjustable for other uses as well. So if you have an old armoire, you could transform it into a mini office, a place for your computer, where you can work from and store all your other related supplies. And with the right paint, you'll have a cute little work nook for you or your children, and once you're done, just close the doors.
Bookcase Makeover
Having a home library is something every home really needs to have. A place where you keep and display all your favorite works or albums and even some memorable nick-nacks. The bookcase is just a few shelves in a box, and upgrading them is the easiest thing ever. Change up the back of the bookshelf by adding some color or patterns, a little touch of paint, and you have a brand new bookcase.
Tile Table Makeover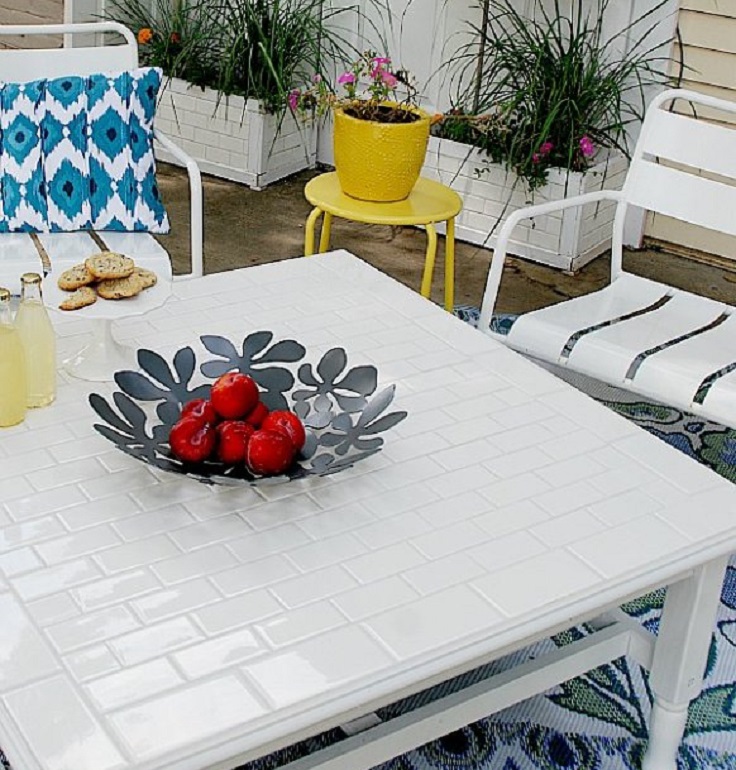 Outdoor furniture needs to be resilient and durable for all weather conditions. Wood tables are not quite ideal for outdoor use, but you can easily change that. Covering the surface of the table with tiles will not only make it look amazing, but it will kame it the perfect table for your bacyard activities.
Paisley Stenciled Table
Speaking of upgrading tables, what about turning your dining table into a masterpiece? You don't have to be a woodworker or an artist, you just need the right stencil. You can cut out and paint over whatever pattern you like and just coat your work to give it that shine and layer of protection. Display your masterpiece
Cupboard Doors To Bookshelf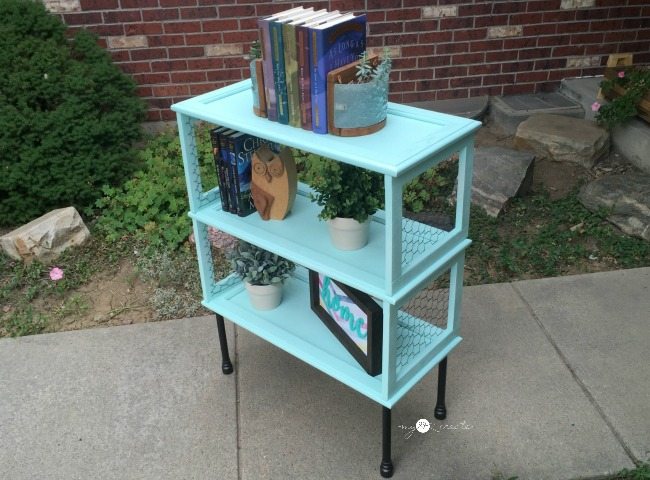 Here is another fun project to make a bookshelf or shelving storage from pieces of old furniture. Cupboard doors make great shelves and the sides to hold them can be constructed from old scrap wood leftover from other projects Some paint and metal legs, put it together and you're done.
Headboard Bench
Old-style headboards can have some wonderful carvings and designs that you might be reluctant to throw away once you decide to redecorate the bedroom. Don't worry, you can still keep that stylish headboard, only give it a new form as a fancy bench, whether for your home, your porch, or some other place where that extra seating is welcomed.
Dresser Into Bathroom Vanity
Another way to utilize an old dresser is to turn it into a bathroom vanity. It will give you a more classic design for your bathroom. You'll need to cut a hole for the sink on top and connect the plumbing in the back, which is probably the hardest part of the project. After that you can paint and design the dresser for making your perfect vanity.
Dresser Mini-Bar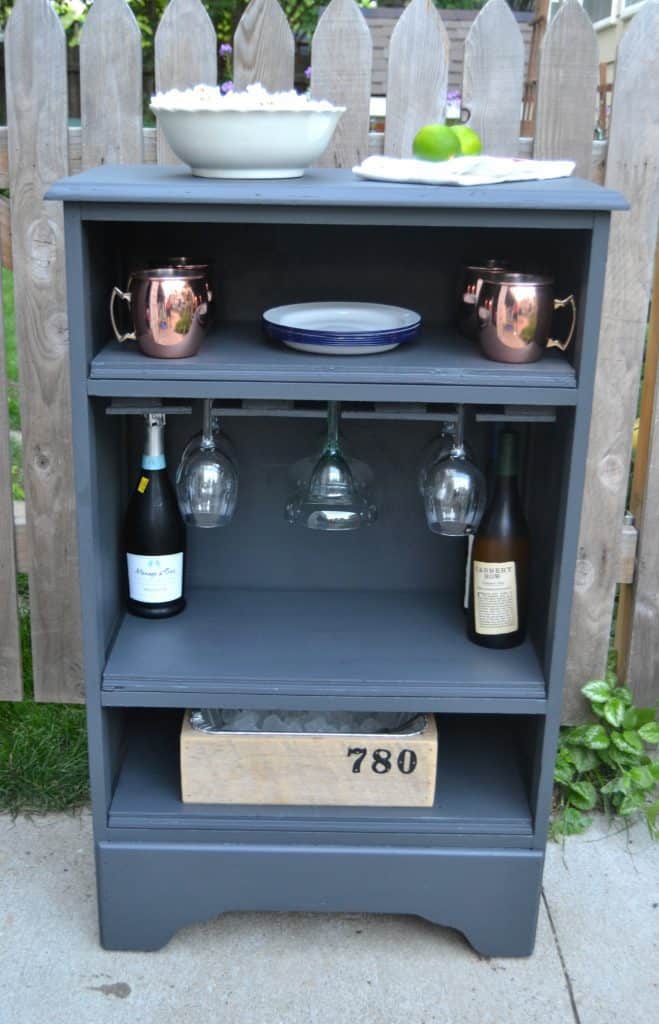 Our last project is something everyone would definitely appreciate having and that's a minibar. Again, the easiest way to do this is to modify a dresser, and for even more convenience, you can add wheels on the bottom legs to make it more portable.
That's all the furniture makeover projects we have for you for now. What project did you find most helpfull? Have you ever modified or repurposed some piece of furniture that you're really proud of how it turned out? If so, share with us your thoughts and ideas in the comments.