For those of you out there who don't eat gluten – here are ten recipes for lunch that are really easy to prepare. Most of them take less than hour to be ready, that makes them great recipes for busy or lazy days.
From lentil meatballs to teriyaki wraps, these recipe are not only gluten-free, but they're also vegan and will help you out if you're willing to lose weight. Scroll down and see which one is going to be your next lunch!
1. Lentil Meatballs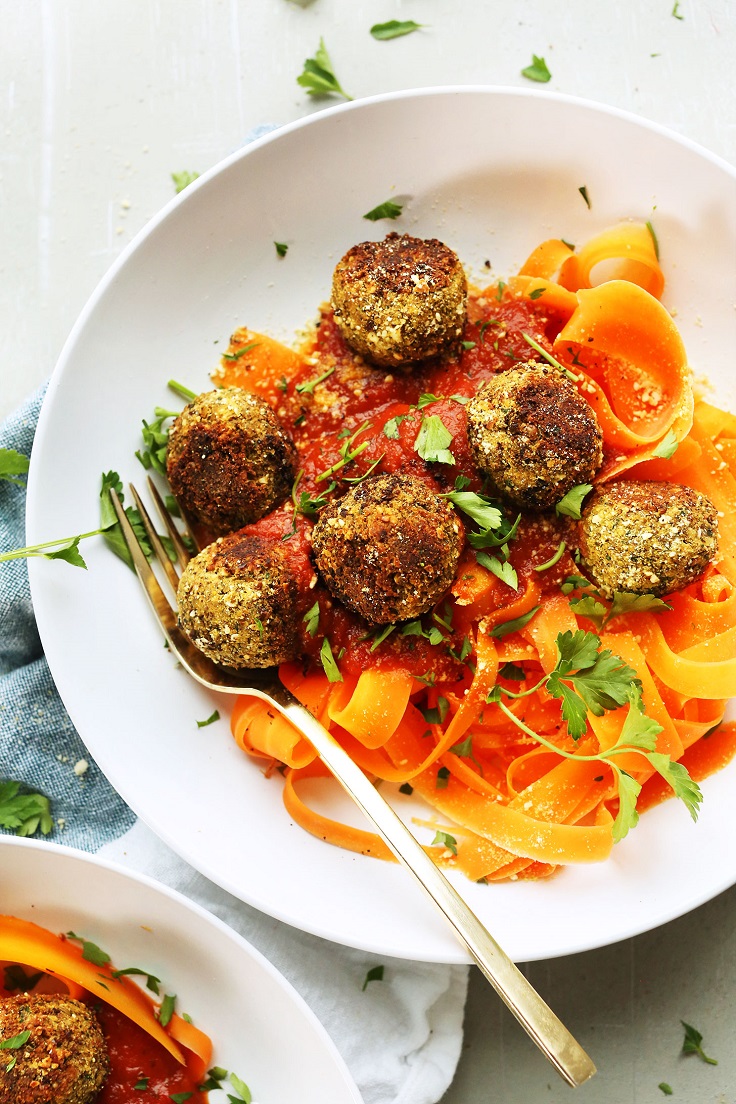 Vegan and gluten-free, these lentil meatballs are ready in 30 minutes and serve 12-13. Lentils are a good source of potassium, fiber, iron and calcium, among many other nutrients, so adding them to your diet is very beneficial to your health. This recipe is great way to eat lentils and not being it a lentil soup or salad. You can serve the lentil meatballs together with gluten-free pasta or carrot noodles.
2. Avocado Tuna Boats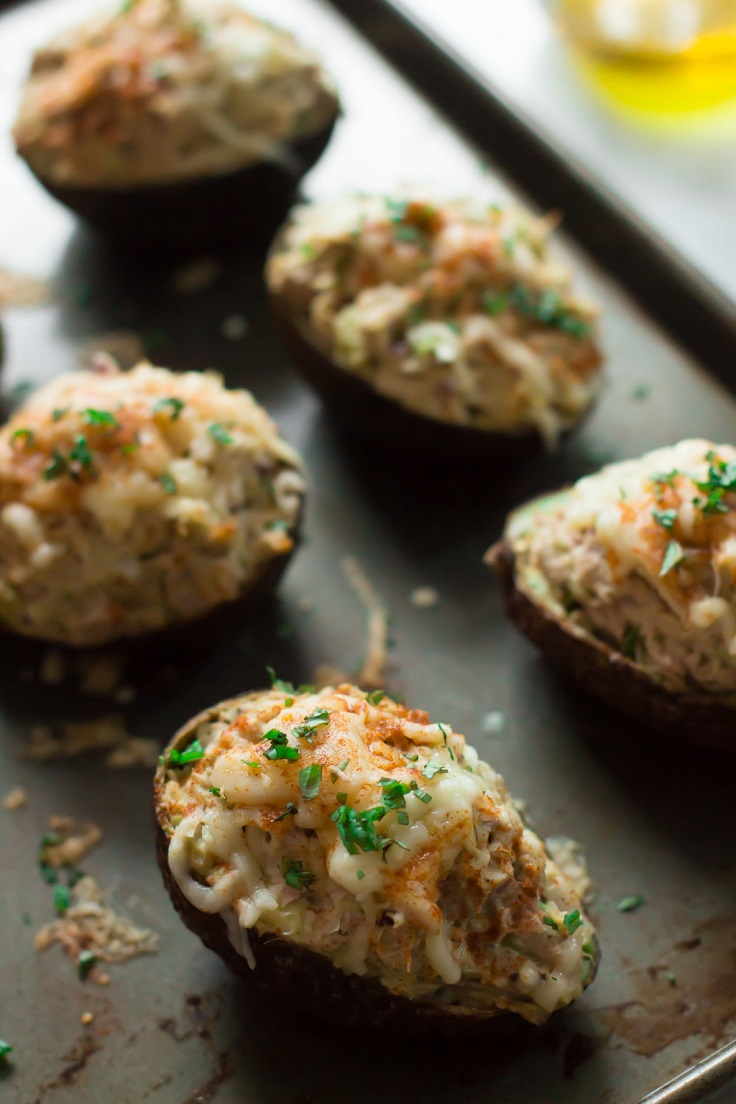 This recipe is ready in just 10 minutes, so write it down and use it for busy days. The avocado tuna boats are not only gluten-free, but they're also low in carbs, making them good recipe for those who are willing to lose some weight. Besides that, both the tuna and the avocado are very healthy – the avocado is one of the healthiest foods in the world thanks to being a rich source of many vitamins and minerals, while the tuna's greatest benefit for us is that it helps in keeping our heart healthy.
3. Spicy Pad Thai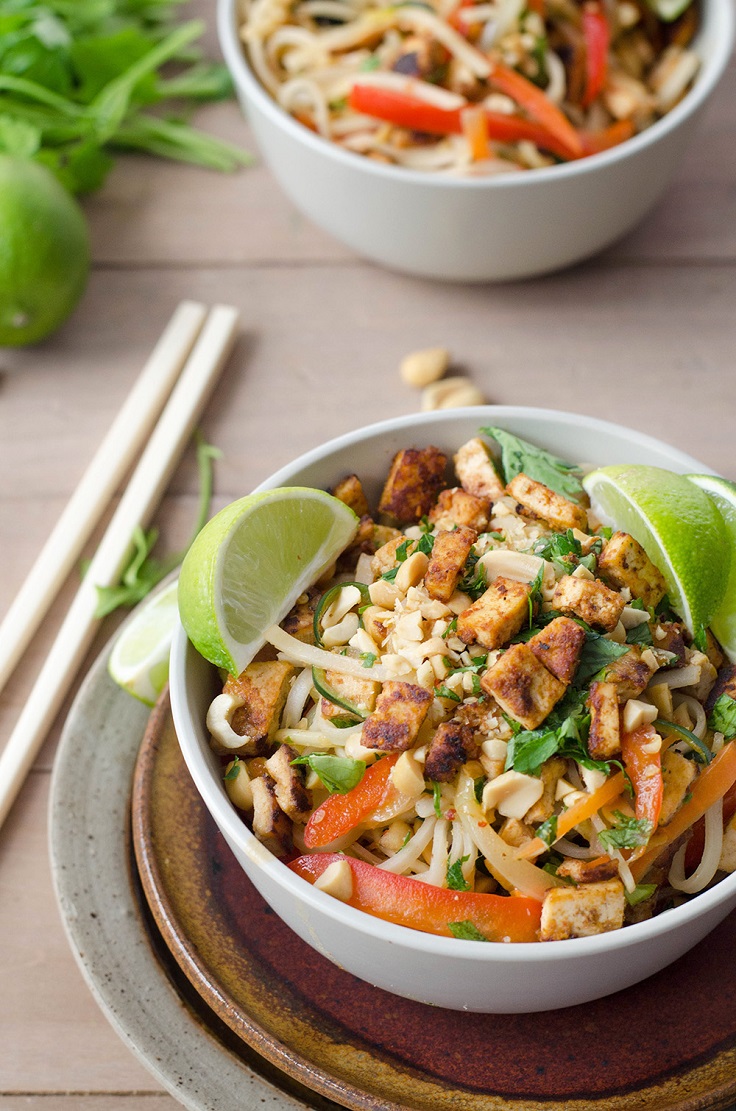 Instead of spending money on take outs, how about making a healthier version at home? This pad Thai dish is combined with spicy tofu crumbles and spicy pad Thai sauce. The tofu is a good source or protein, iron and calcium, if you haven't tried it by now, here is your chance. This vegan, vegetarian and gluten-free dinner is ready in 45 minutes.
4. Chicken Marsala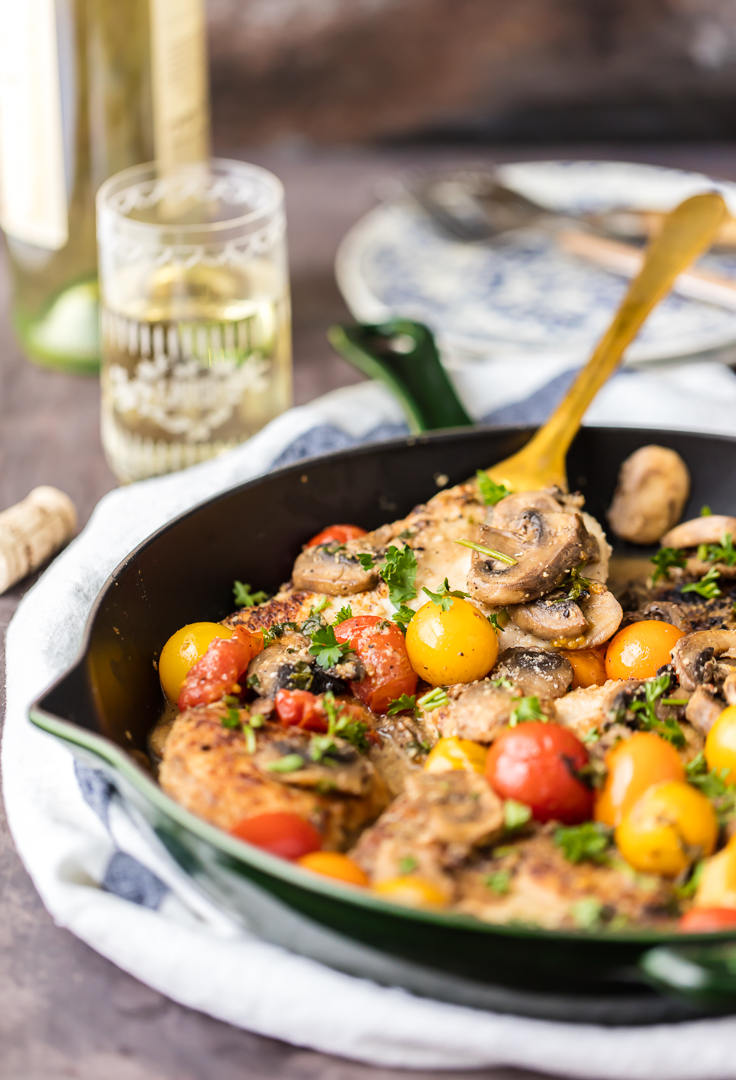 5. Slow Cooker Butter Chickpeas and Tofu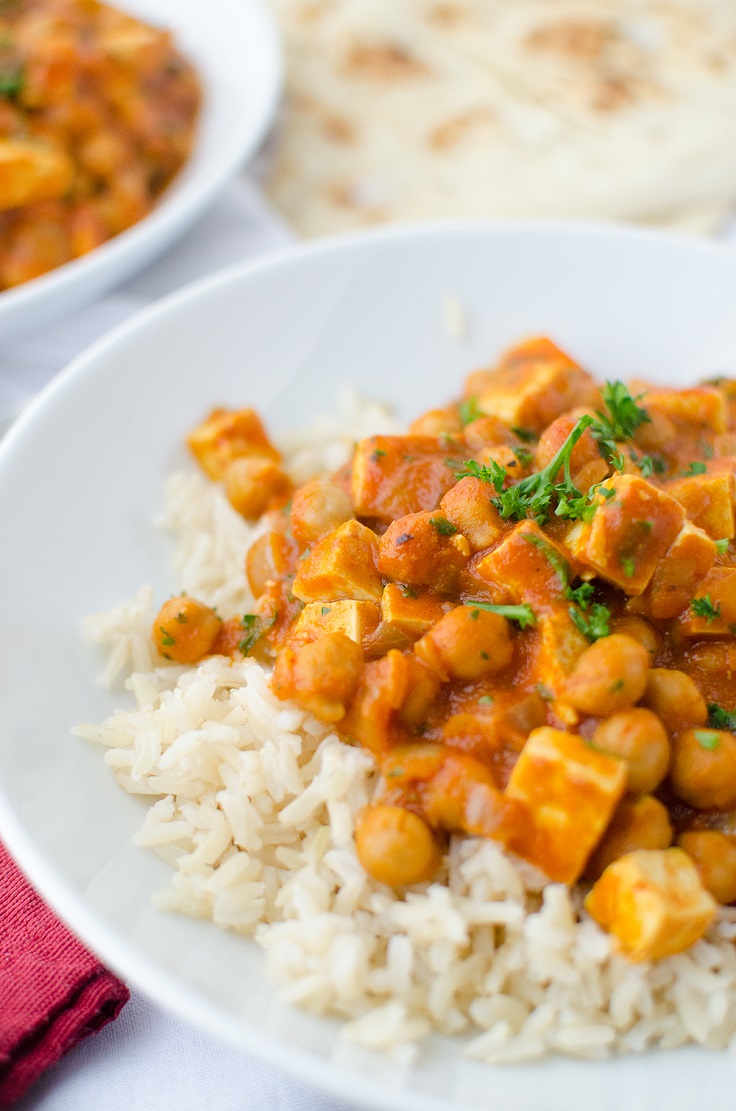 Again we have tofu, but this time it is combined with buttery chickpeas. Eating chickpeas will boost our intake of some of the most needed nutrients, such as protein and fiber. This makes them very good choice for our digestive and heart health. The slow cooker butter chickpeas is an amazing Indian dish you definitely need to try, but before you decide to cook it, note that it takes about 4h and 15 min to be ready.
6. Spinach, Mango and Curried Sweet Potato Salad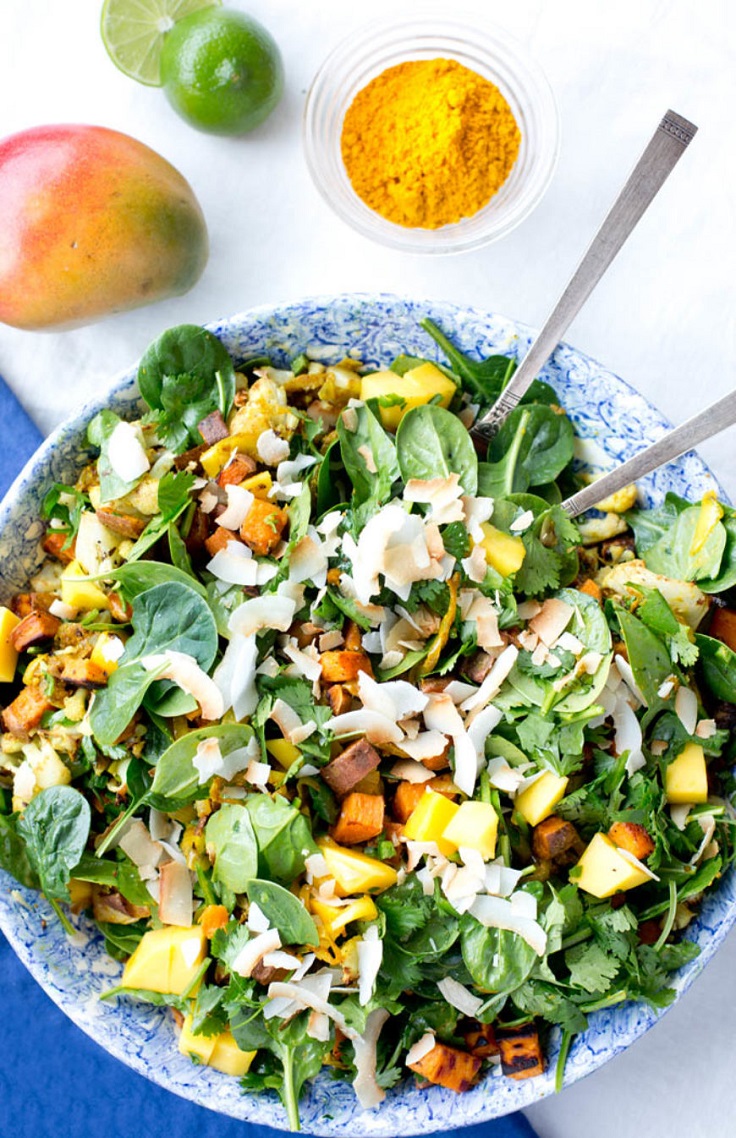 via ourfourforks.com
Salads are the easiest recipes you can come up with, as all you need to do is toss few ingredients, mix them well and voila – you're lunch is ready. If you choose wisely the ingredients, your salad can be also one of the healthiest food choices you can make. For example, this salad recipe contains spinach, mango and sweet potato – all three very healthy and beneficial to our health.
7. Saffron Rice with Asparagus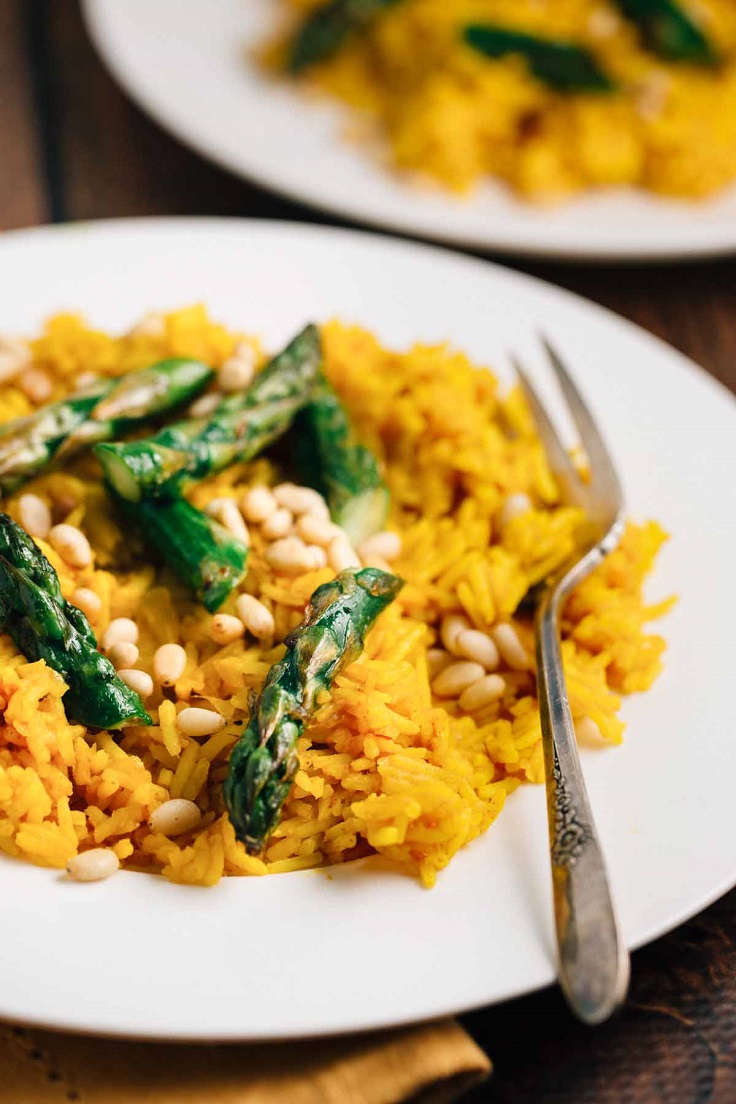 via veggiechick.com
One of the healthiest foods you can eat is exactly the asparagus. This green vegetable is a rich source of vitamins K, A, C and E and fiber as well. Unlike the asparagus which is a weight-loss friendly food, the rice is often considered as something that should be avoided when it comes to losing weight. However, the rice has its benefits as well. Mixing these two ingredients can result with an amazing lunch ready in 30 minutes.
8. Thai Peanut Chicken, Edamame & Quinoa Stir-Fry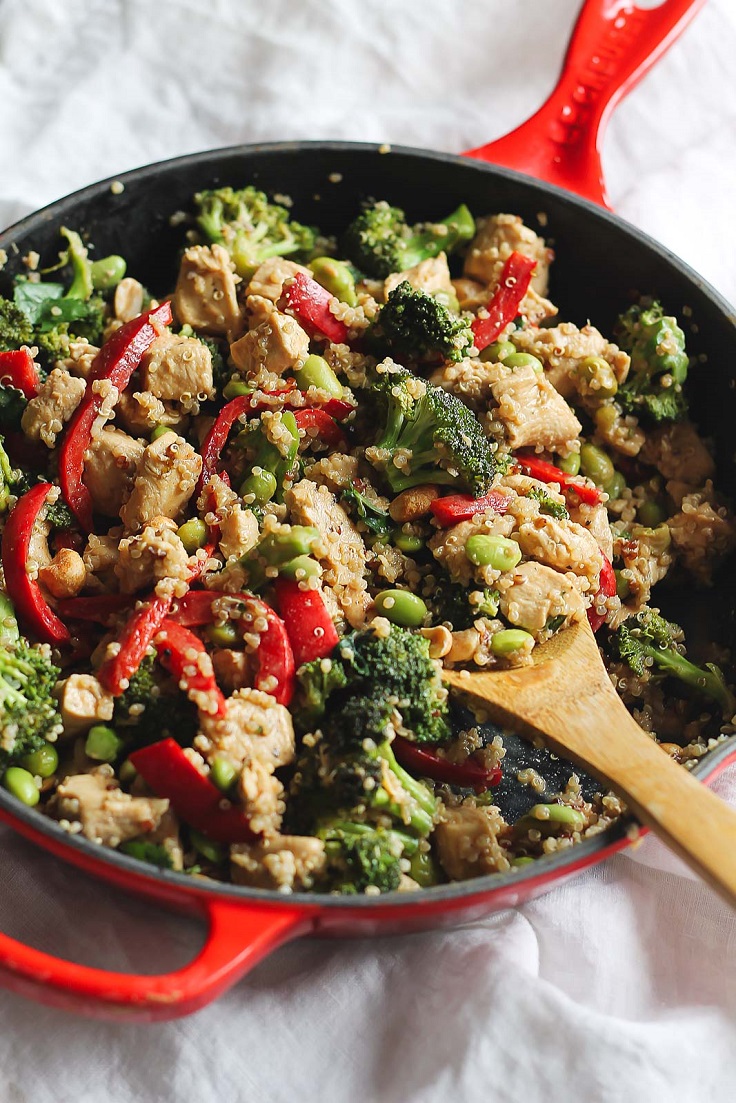 Here's another Thai dish that has impressed us. It contains chicken meat, which is a very good source of protein. Another very healthy ingredient in this recipe is the quinoa. It is one of the most-protein rich foods in the world and is also a great source of iron and fiber. With few more ingredients and spices, chicken and quinoa are a great idea when it comes to lunch. You will feel full and eat healthy!
9. Paleo Pizza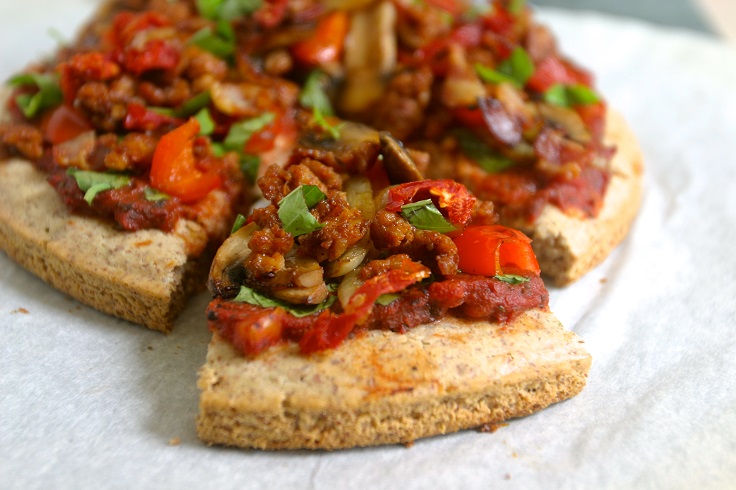 For all the pizza lovers who are willing to lose weight, but are having hard times on giving up the love of pizza – this recipe is here to save you! This paleo pizza doesn't have any cheese and it isn't the dough you're used to eat, but it is still a delicious and healthier alternative. You will still have plenty of choice when it comes to toppings – in this recipe you will find the following ingredients: bacon, mushrooms, spinach, red bell pepper, sundried tomatoes, onions, to name few.
10. Teriyaki Chickpea Salad Wrap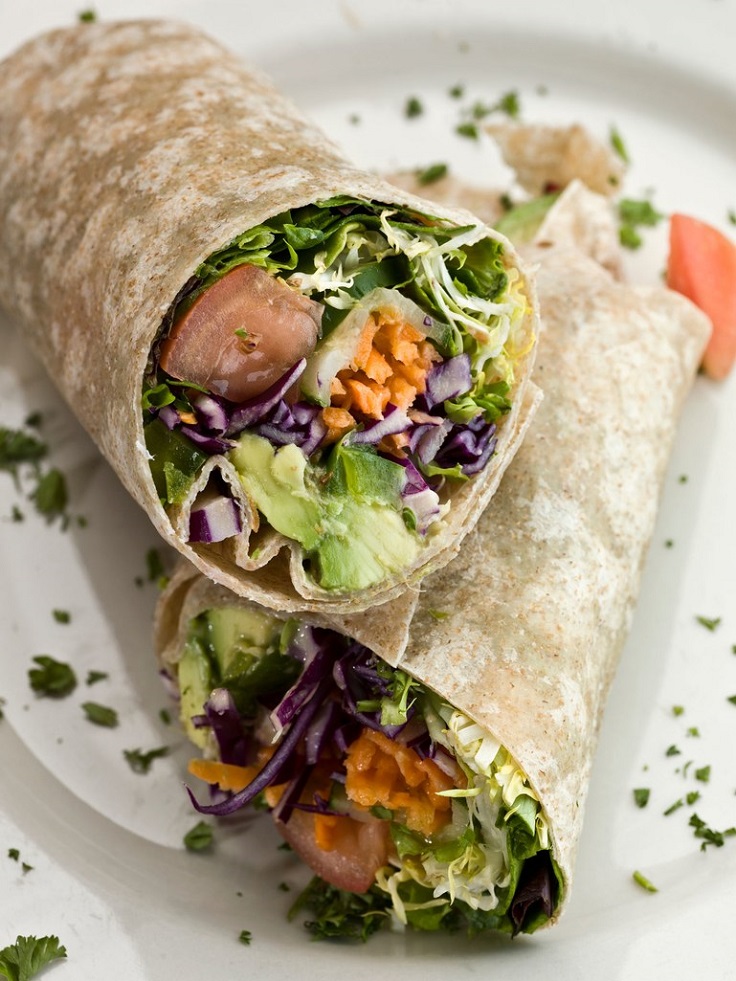 via glamour.com
Wraps are popular lunch choice and depending on the ingredients you choose, it can be very healthy as well. In this wrap, you will find many healthy ingredients that together make an amazing wrap. You can use teriyaki sauce, carrots, spinach, brown rice and honey. These wraps can also be an amazing lunch for the office – just pack them well and you'll be great!