Goulash is a traditional Hungarian specialty that is usually prepared as a soup or stew of meat, noodles, and various vegetables. But, this delicious dish is loved by all people around the world and they've made some variations in the original recipe just to adapt goulash to their cultures.
We've made a list of the top 10 best goulash recipes you must try. Here you'll find everything you need, from American to Hungarian goulash and all sorts of variations in between. Check out our list and let us know which recipe is your favorite!
Hungarian Goulash with Paprika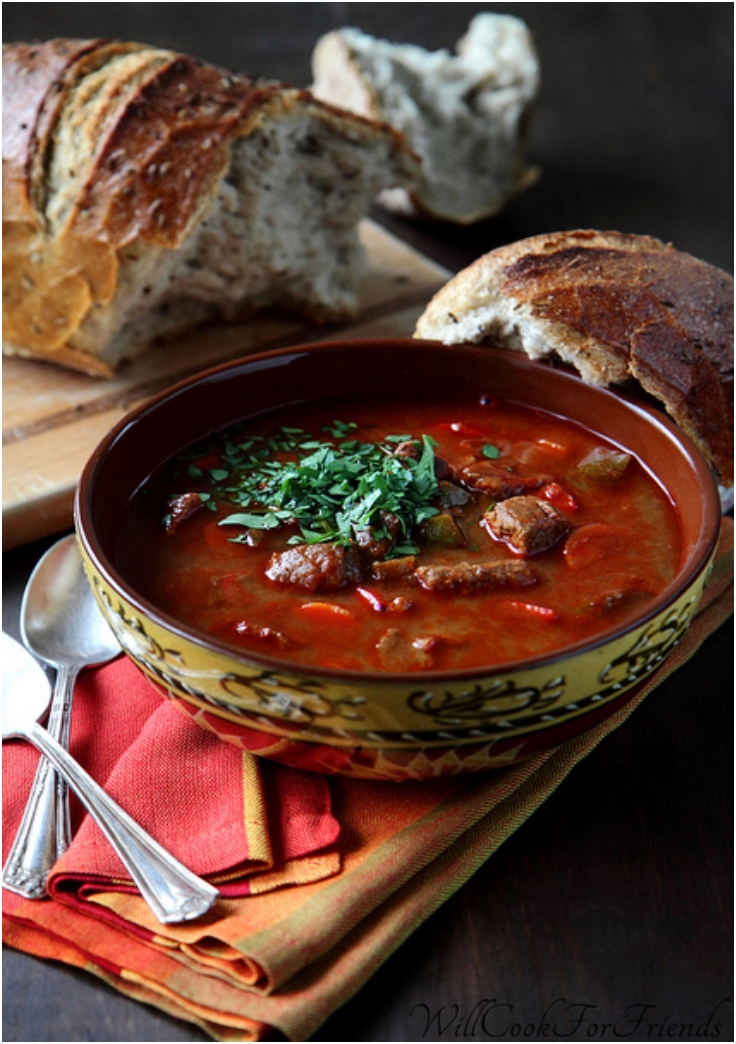 Recipe via willcookforfriends.com
Paprika is a spice made of ground red peppers with a relatively thinner flesh than some others. It could also be smoked to add a super bbq type of flavor to your dishes. If you like things with a little kick, then you can also get hold of a spicy version. So here it is, 3 types of paprika can be used in this recipe each bringing something a little different. This recipe is rather true to its roots which is a great way to start things off. You will love the simplicity and flavor profile, simply served with warm country bread. A delight!
Sweet and Smoky Goulash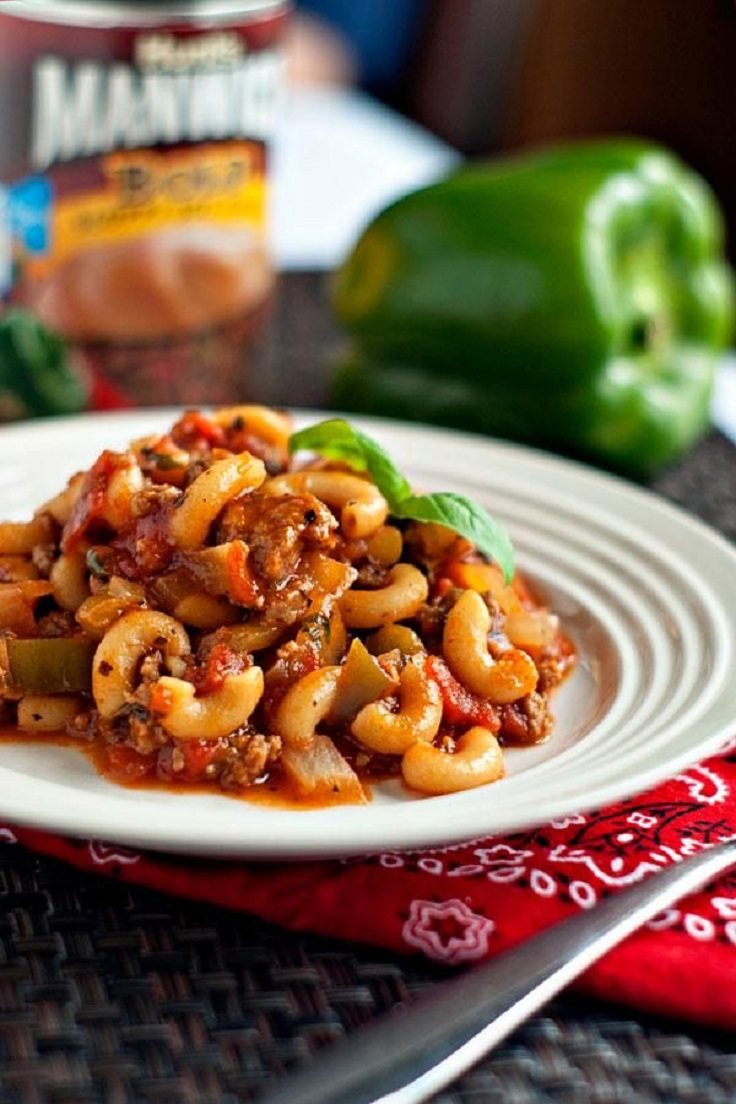 Recipe via heatherlikesfood.com
Here comes a fabulous Italian twist to the Hungarian goddess of stews! If you cannot literally have a day off from pasta, then this is for you! Or simply, if you wish to add a little carb to your meal plan. Adding the Italian turkey sausage also adds a tremendous amount of smokiness which tastes divine in this recipe. The same way smoked paprika would do the trick. Any type of smoked sausage would do, even chorizo instead can also be a great twist to this twist!
Chicken and Three Pepper Goulash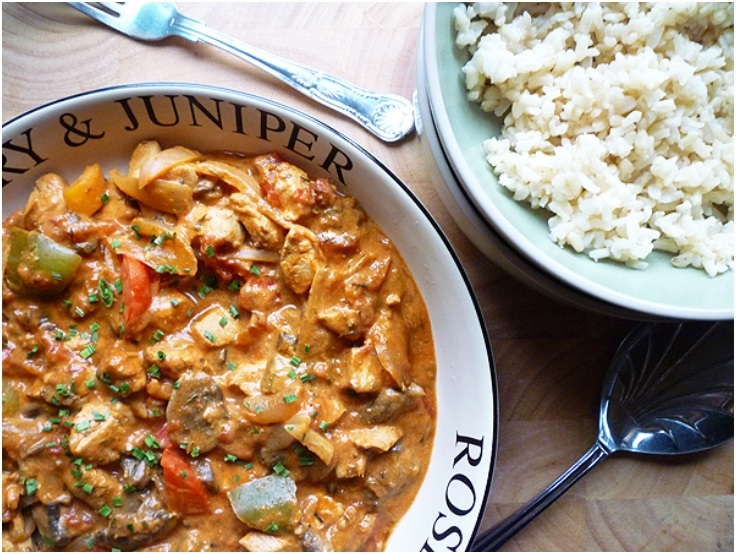 Recipe via abbescookingantics.blogspot.co.uk
One can indulge in a delicious recipe without having a guilt trip going on a rollercoaster. This recipe is a weight watchers recipe good for those seeking more proteins and fewer carbs. The great thing is, you will not give up on flavors. A three-color pepper combo will add looks to the finished product and natural sweetness coming through. For an even healthier result, why not try black rice instead, or at the minimum, multi-grain rice to avoid the "bad carbs". And, the nuttiness will taste terrific with this dish.
Steak Goulash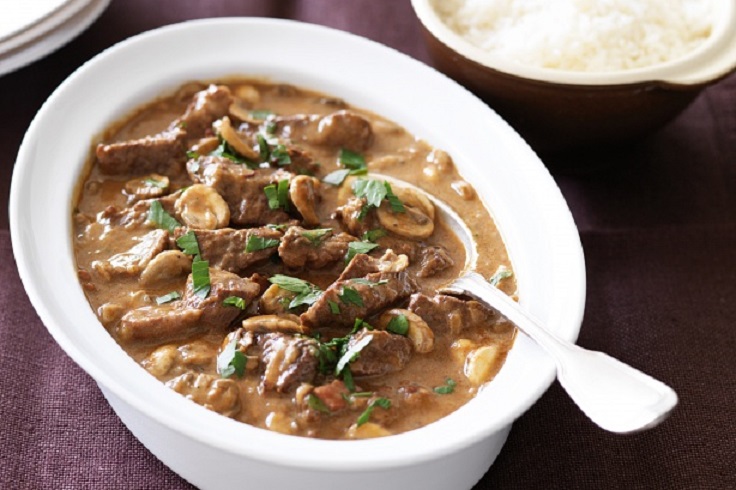 Recipe via taste.com.au
This recipe is not a million miles away from the renowned beef stroganoff, but for now, let's just say it is a million miles away! Whatever the opinion, it is a delightful recipe that bags in flavor like no other. It is ever so satisfying on the palate making you want to come back for more over and over again. A little extra can be added which tastes lovely, is a drop of brandy prior to adding the wine. Adds a little oomph to the final dish.
Beef and Bell Pepper Goulash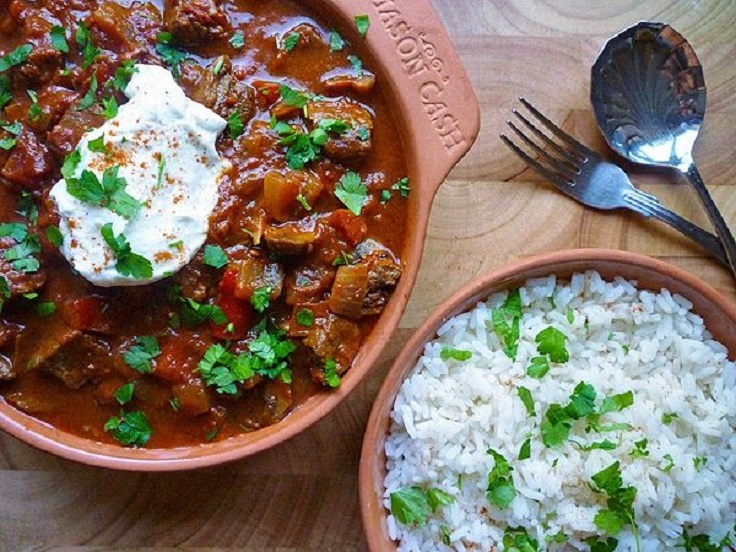 Recipe via abbescookingantics.blogspot.co.uk
You will find quick recipes all over the net that are great if you have a hectic lifestyle and are too busy in your everyday life. This recipe isn't one. However, on weekends, one ought to spend the extra time to really treat oneself. And Goulash, well, it also likes to be treated with extra care, love and attention! The more you marinate the meat, and the slower you cook it on the stove, the better. There are no other ways. It just isn't possible. So if you have the time, don't save time! Enjoy cooking with your family all together. Everyone can participate and that's the fun right there.
Lamb Goulash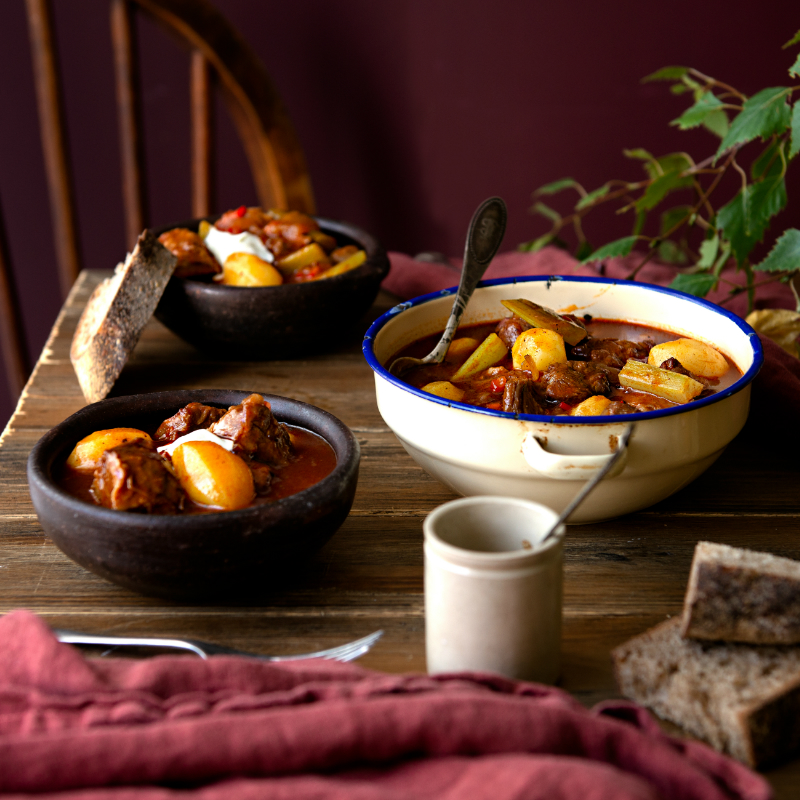 Recipe via farmison.com
We are unsure what you may think, but we believe lamb is possibly the best choice of meat to make the goulash really come to life. The strong lamb flavor is perfectly suited for the caraway seeds and the paprika. It just simply creates an umami feel. However, pork can be used, beef can be used, or simply done a vegetarian way or by adding nice chunks of fresh salmon. It will work and will be equally as delicious. This is a rather hearty recipe perfect to put in the middle of the table for everyone to dig into it. And enjoy.
Pork and Herby Dumplings Goulash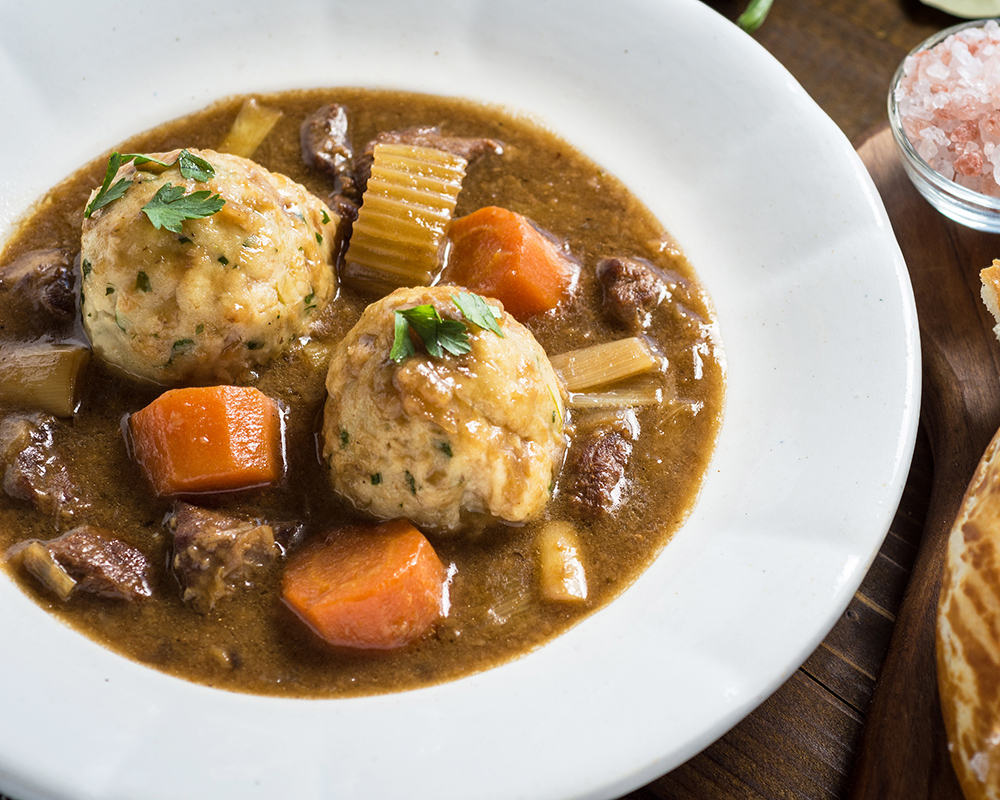 Recipe via bbcgoodfood.com
Dumplings – something so simple yet something most of us adores. We can buy them but we must say, making them does give you immense satisfaction. They are simply delicious. The pork used alongside it gives it a decadent flavor profile that tastes great and rather simple to do. What is great about this dish is you won't have to do a side dish, as you have all of the goodness in one pot. Less time in the kitchen and less washing up!
Slow-Cooker Beef Goulash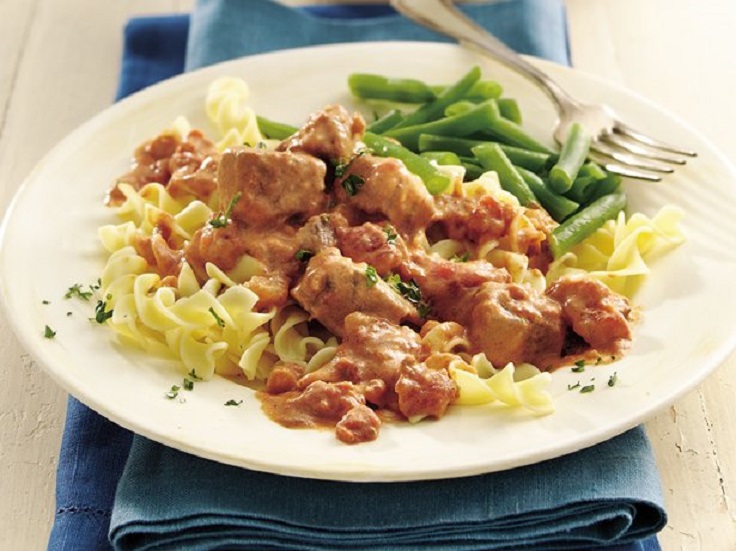 Recipe via bettycrocker.com
Occasionally you find 45 minutes recipes, then some others have longer marinades and slow cooking processes, then you have this one, 7-8 hours ones like this one! But fear not, it is super easy. Starting it off late morning it'll be ready for dinner. It's a lovely way to discover slow cooking if you give yourself the idea that you won't have to stand in your kitchen for that long, the slow cooker will cook for you. Put your feet up, go shopping, simply keep busy, and it'll be ready for you. The tenderness of the meat would surprise you.
American Goulash
Recipe via syrupandbiscuits.com
This recipe is rather fun. If the traditional Hungarian Goulash is a soup or stew that is usually filled with tender beef and onions spiced with paprika, this recipe is very different. An American Goulash is more of a tomato, beef, and macaroni dish. What is also great about the recipe is that everything comes in one pot. Perfect to put in the center of the table or served individually depending on your occasion.
Hungarian Carp Goulash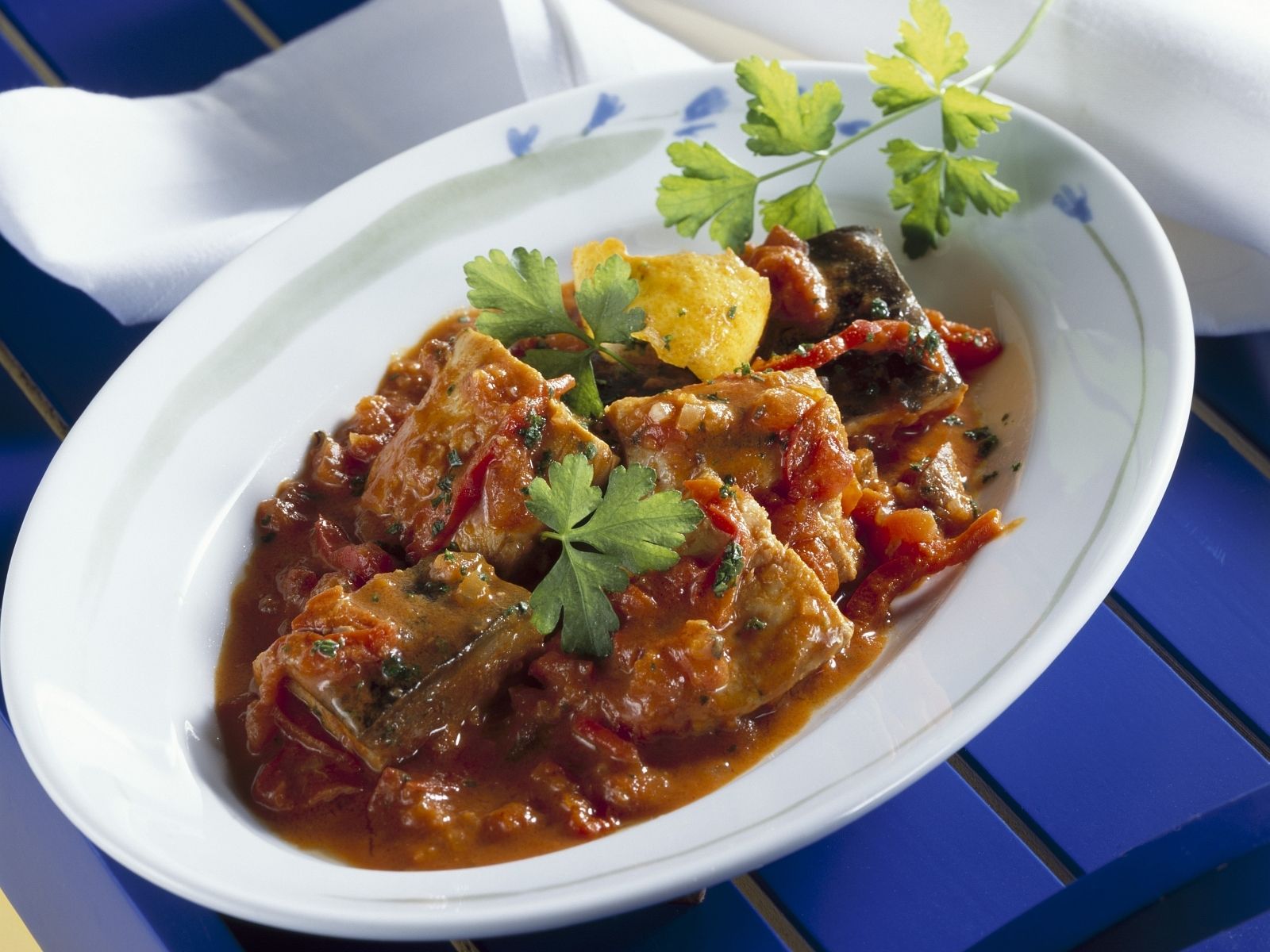 Recipe via eatsmarter.com
A superb lake water fish that oozes with flavor, and one that will not make you dig too far down your pockets. Most white flesh fish would work in this recipe and could include salmon too. Just no other oily fish we wouldn't think. This is rather healthy. You will notice beautiful flavors coming through from all the fresh ingredients used within the dish. Perfect for entertaining as it'll be something different.