We all know how good green tea for our health is, so why not use it more often in different ways? Here are some amazing recipes for green tea. They are certainly very healthy and delicious; you can make them every day, anytime. From refreshing smoothies to delicious cakes, the usage of green tea is huge and highly recommended.
These recipes will give you an idea of what to cook for breakfast or dessert, and you will absolutely love it. It's wonderful how green tea goes great with everything and gives a taste of delight and freshness.
Why don't you try something new, enrich your healthy cooking list and choose to cook any of these tasty foods? Look at this post and enjoy!
Green Tea Black Sesame Shortbread Cookies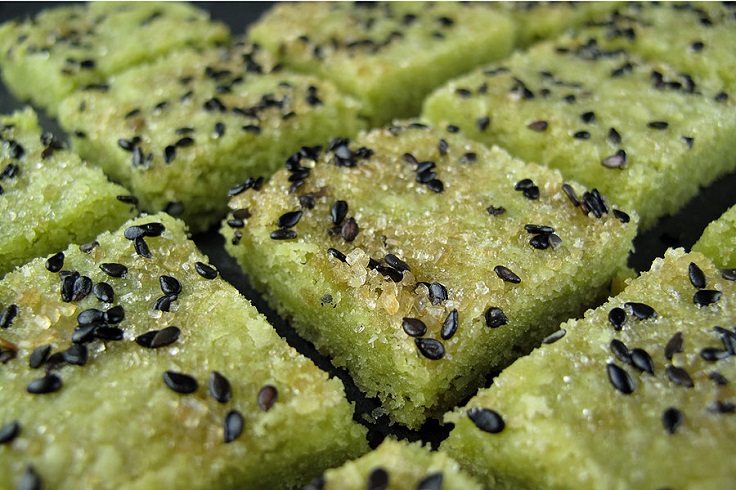 via aidamollenkamp.com
A delicious, healthy recipe that is very easy to make. They are also quick to make, so it won't take long until you make and serve them. You will absolutely love them and add them to your "tastiest desserts list." Yummy!
Green Tea Ice Cream
Who doesn't like ice cream? Everyone does, and it's the best way to refresh yourself no matter the season. This recipe is very easy and healthier than any other ice cream recipe. So, you should definitely try out this amazing ice cream, and you won't regret it!
Green Tea Smoothie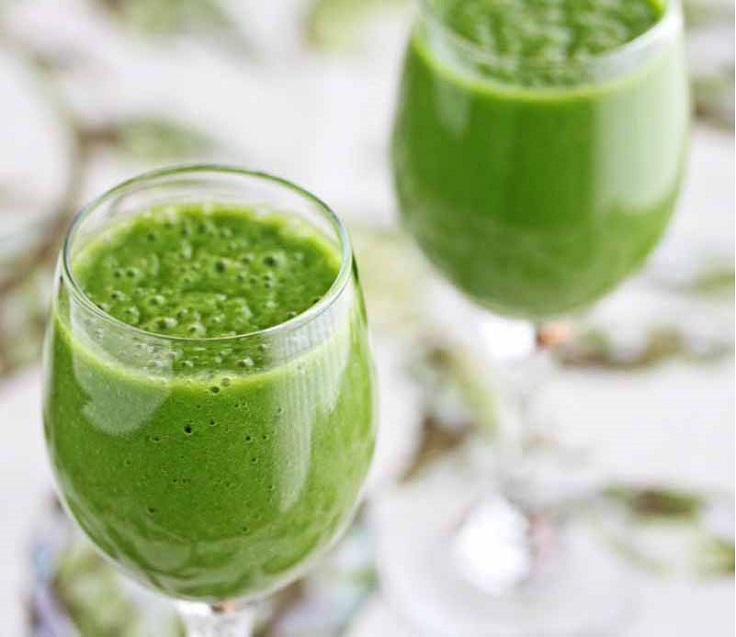 Smoothies are tasty, sweet and give you a refreshing feeling whenever you taste them. This one will boost your energy, and it's a great way to start the day. Easy, quick, and extra healthy, this smoothie is something that every woman should consume in everyday life. Delicious!
Green Tea Macarons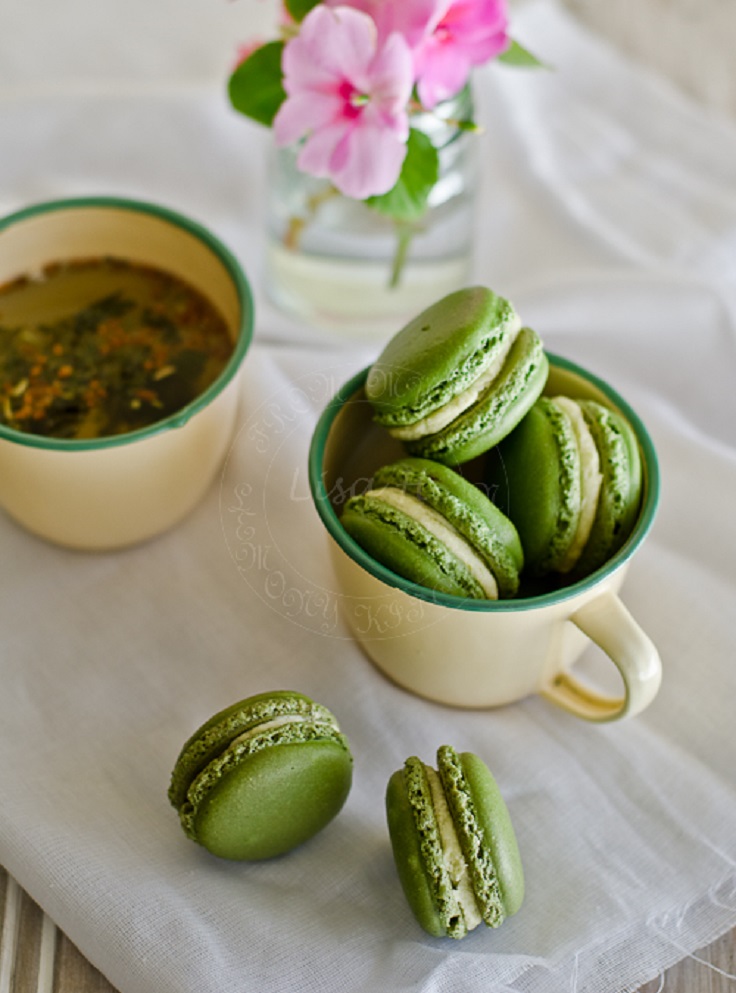 via mykeuken.com
Now, it's impossible that someone can resist macarons. They are perfect! And when you add green tea to the recipe, even better! Try out this amazing recipe for green tea macarons, and you will definitely fall in love with it. Bon appétit!
Matcha Almond Genoise Layer Cake
Green tea and almonds, plus cream and chocolate, equals perfection. This delightful cake recipe is healthy, and it makes a perfect dessert for every day. It will be a pity if you don't try this recipe because it's so amazing and delicious that hardly ever anyone can resist. Wonderful!
Green Tea Mint Cookies
via greenteatoday.com
Cookies are always on the list of easy desserts. These mint cookies will save you time, and you'll get yourself a delicious, healthy dessert. They go great with tea (especially green tea) and have an amazingly delicious flavor. Enjoy!
Green Tea Pudding Cakes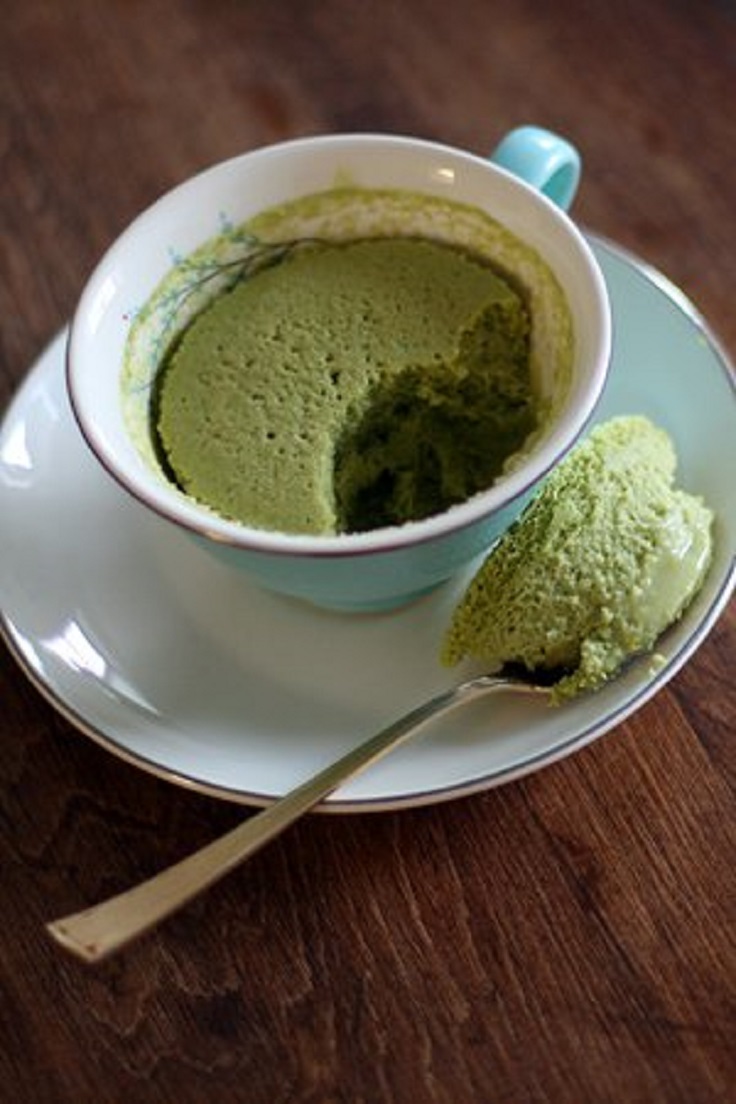 Another amazing recipe with green tea. These pudding cakes are very tasty, and they melt in your mouth. They have a sweet, soft flavor of pudding and green tea mixed, which will lead you to take another one. Healthy, sugary, and really satisfying!
Green Tea Muffins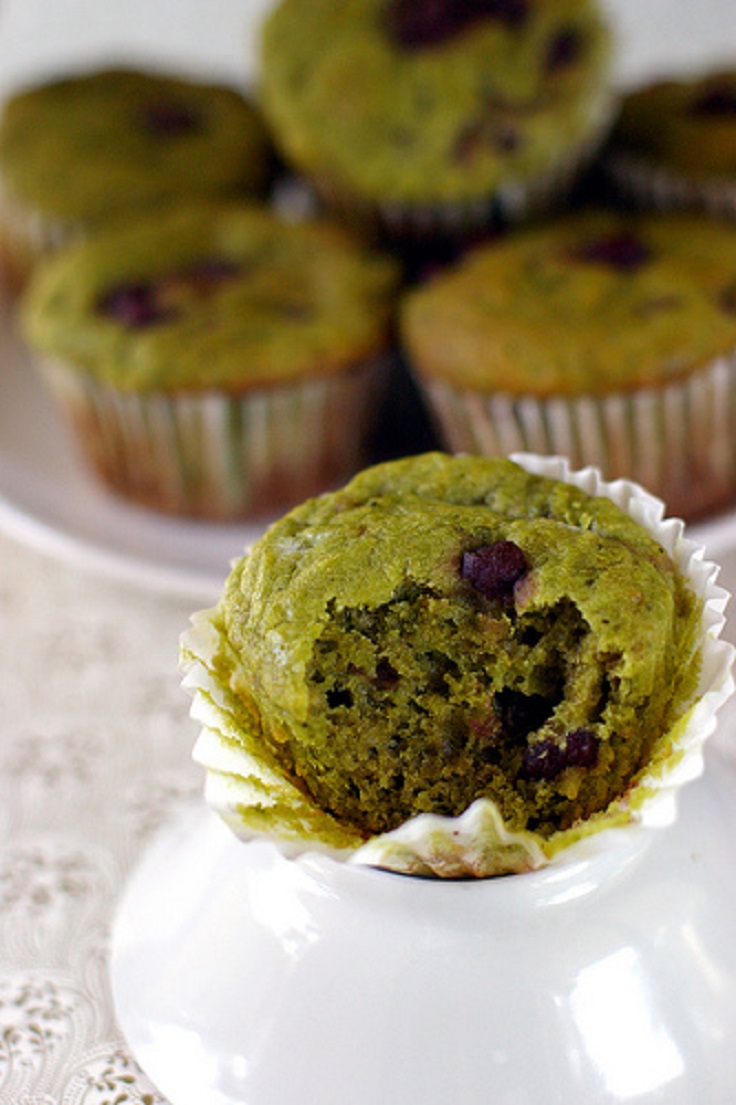 If you're a big fan of green tea, this is the perfect recipe for you. Green tea muffins are delicious, healthy and make an amazing breakfast with milk or tea. They are easy and quick to make, so give this recipe a try and enjoy your matcha muffins!
Green Tea Crêpe Cake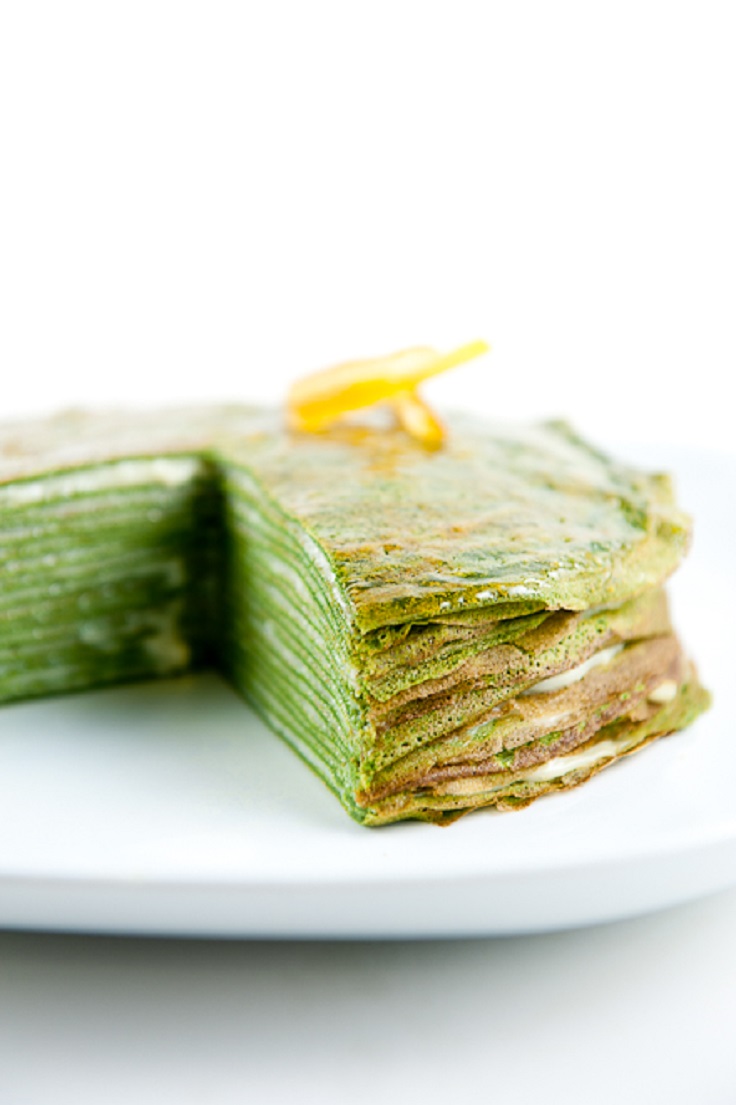 via zencancook.com
These delicious, good looking green tea crêpes will blow your mind. They have a different, delightful taste and are an amazing dessert. You won't make a mistake if you try this simple, wonderful recipe. On the contrary, you will love it!
Matcha (Green Tea) Tiramisu
Simple, healthy, and delicious, everyone will love the green tea tiramisu. These tasty little treats will give you the feeling of amazement and delight. They will win your heart with their deliciousness, and you will be pleased with glee!