Christmas is coming! Get ready for the upcoming holidays and try these super cute ideas for Christmas postcards. They are absolutely adorable, and no one could resist them. When it comes to holidays, everyone wants to greet their nearest and dearest in the best way.
Each one of these ideas for Christmas postcards will be a great way to congratulate this beautiful holiday, and you will bring joy to everyone! Use your imagination and indulge yourself in your creativity, and you'll make amazing Christmas postcards. You can make them by yourself with anything that you find creative and pretty for making these cards.
These ideas for cute handmade postcards are amazing so that you can share them with your closest, and you can make something together. Inspiration, love, and care are all you need to bring joy to gladden your nearest friends and your family.
Giving a nice and caring greeting postcard for Christmas is a really generous gesture, so share your love and joy with everyone by expressing yourself this way!
Lightning Fast Christmas Card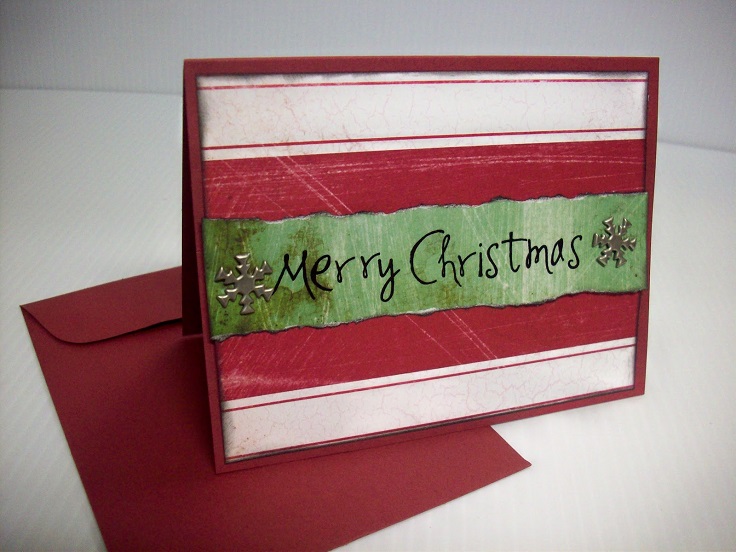 via summerscraps.com
If you're in a hurry and don't have enough time to make some Christmas postcards, this is the type of card you need. It's done very quickly and very easy, plus it is super cute! Give it a try, and you'll get yourself Christmas postcards in no time!
Christmas Button Card Craft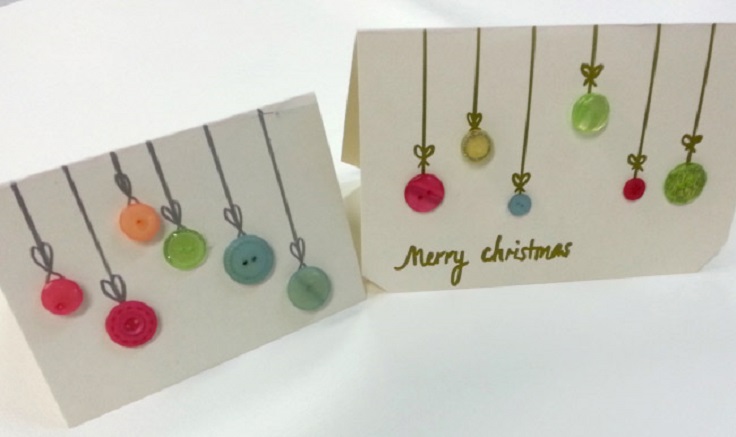 via blog.brightstarkids.com.au
Another creative idea for a Christmas postcard. Interesting and very easy, you can do it yourself quite quickly. It's amazing how with things you have at home, you can make something this creative and use it as a decoration!
Folded Christmas Tree Card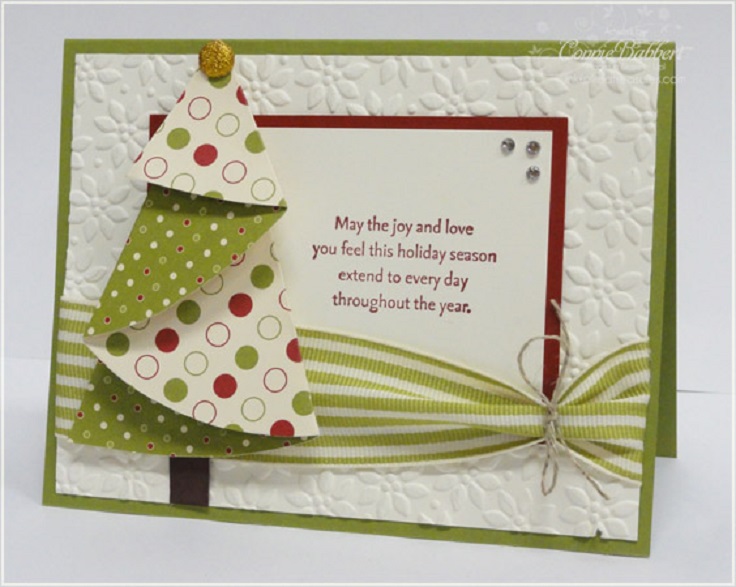 This is an awesome idea for a postcard. Interesting and very inspirational, definitely a great way to congratulate someone's Christmas. The message can be different, of course; you can think of your own message. Creative and inspiring!
Homemade Christmas Postcards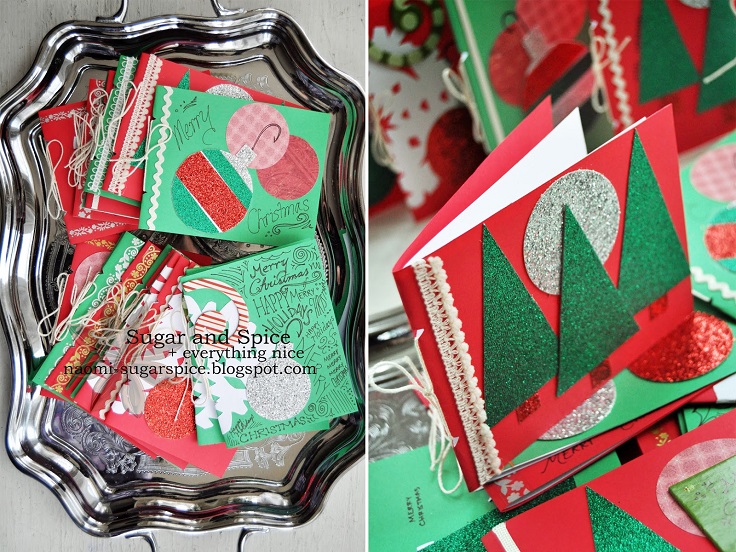 via naomicakes.com
Glittering postcards are marvelous for Christmas. Everyone loves the magical look of glitter, and when it comes to Christmas, everything is magical! So, try to make these homemade postcards for the upcoming Christmas!
Santa Clause Cards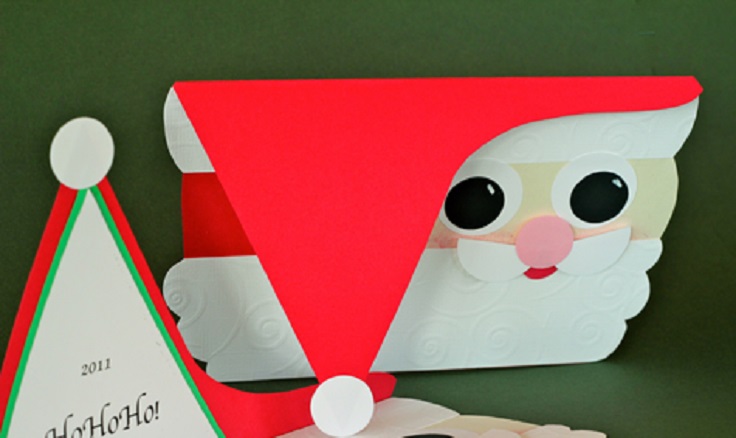 via ashbeedesign.com
Cute, interesting, quite easy, and very creative. This is a unique postcard, so if you want something different for this Christmas, try these amazing Christmas cards and bring joy to the life of your nearest and dearest. Lovable!
Christmas Ornament Postcard
via thinkcrafts.com
Pretty cool greeting postcard for Christmas. Use everything you can find, indulge in your creativity, and you'll make yourself amazing Christmas postcards. Everyone will love how creative you are!
Sweet Origami Christmas Card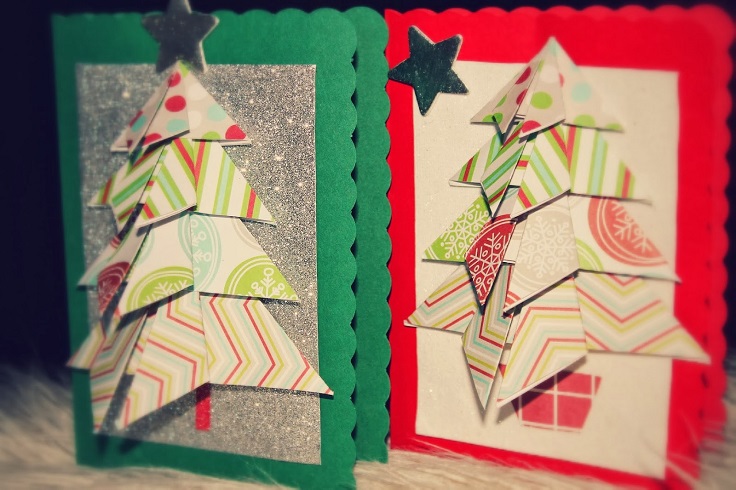 Origami is adorable and easy to make. Make some origami Christmas cards using different colored paper and other decorative stuff. Let your imagination out, and you'll get perfect sweet Christmas postcards!
Beautiful Christmas Postcard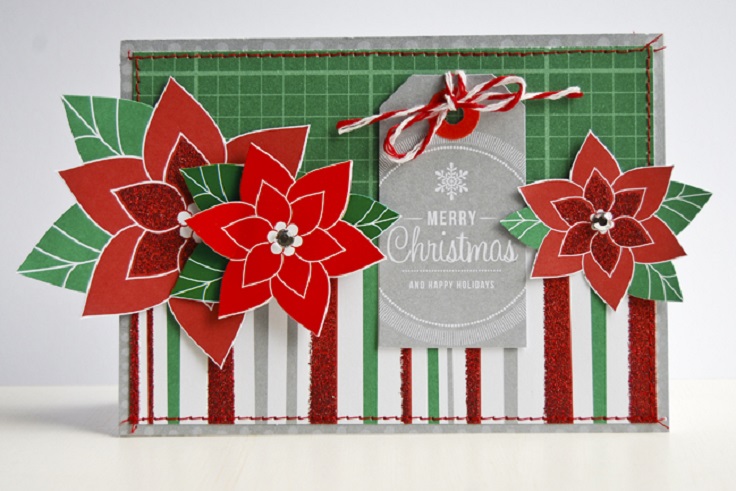 via shimelle.com
Red and green are the colors of Christmas. Glitter also looks very beautiful and makes perfect usage when it comes to making Christmas cards. Your family and friends will be delighted with your work, so try this amazingly creative idea for postcards!
Collage Christmas Postcard
via crabtree-creations.blogspot.com
Needless stuff at your home is actually not that needless. Everything you have at home and think you can't reuse it is the perfect way to do that. Collage, glitter, ribbons, and other interesting things can be used to make a Christmas postcard like this. Try this kind of card, do some creative work!
Reindeer Pop-Up Card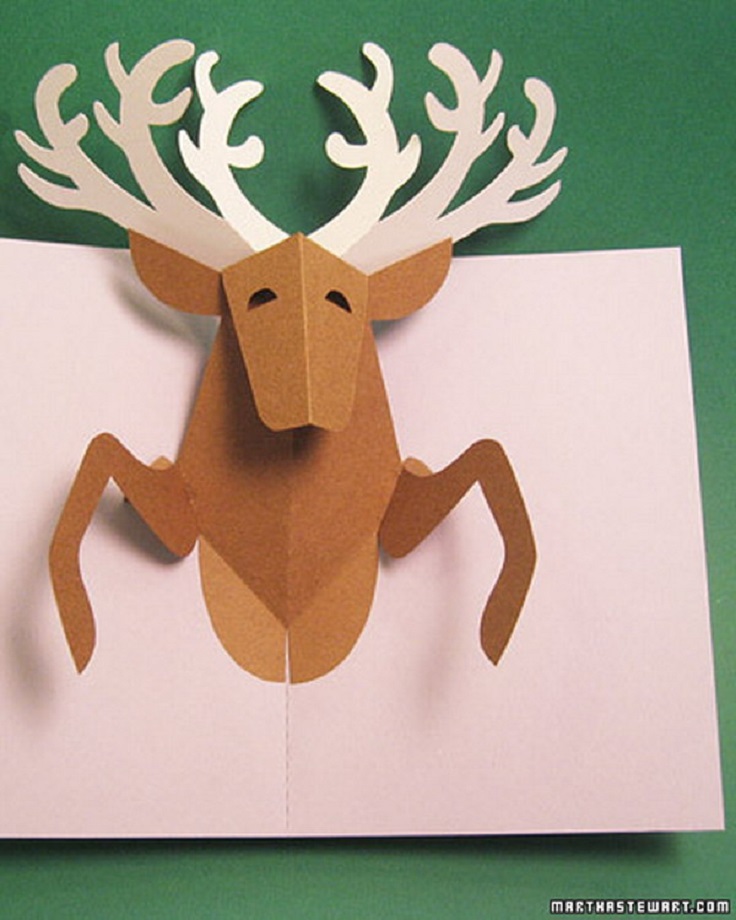 Reindeers are a perfect decoration for a Christmas postcard. This cute pop-up postcard will bring joy to your beloved ones and those whom you'll send this postcard. Interesting and easy to make, absolutely adorable!