Not everyone likes these little red veggies. However, they are so healthy and do you know that they could be tasty combined with something else. Because of this, try and find them at the nearest farmer's market, be adventurous and slip a bunch into your bag.
You will be pleasantly surprised when you will take a bite of your first raw beet. It is sweet with a starchy taste…almost like a sugary potato. Plus, beets are naturally detoxifying, which could be helpful around holidays. And the color…the color is so fantastic! So rich, so red, so vibrant.
This is why we have decided to offer you 10 delicious and healthy beet recipes. Enjoy and tell us which one is your favorite!
Red Velvet Beet Smoothie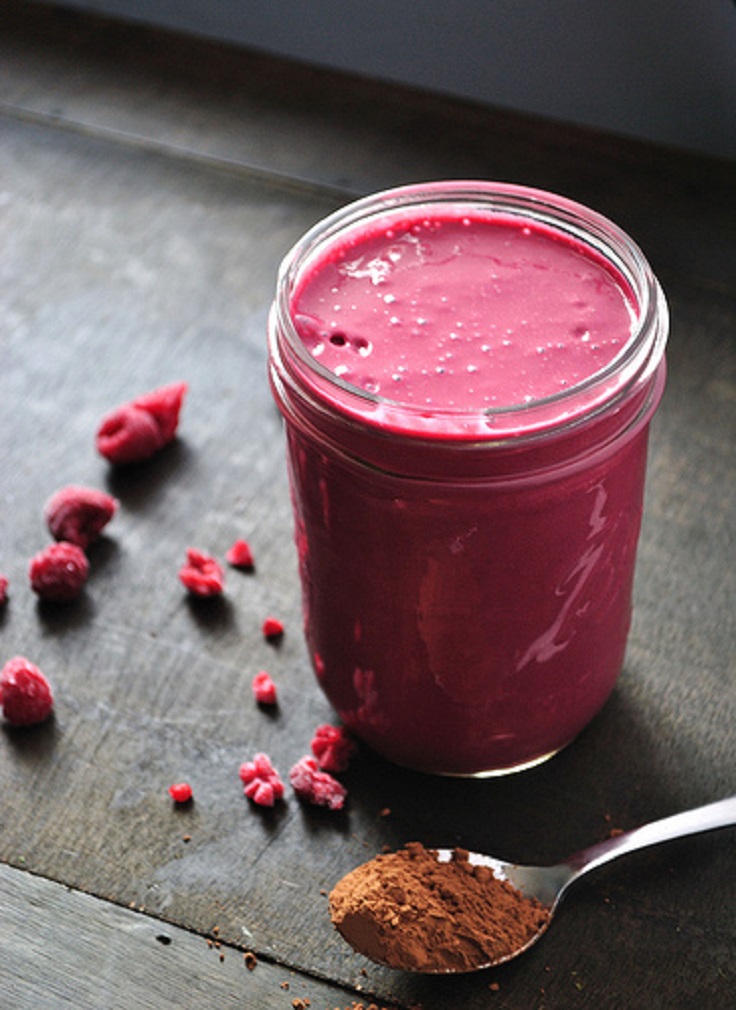 via gabbysgfree.com
This smoothie tastes like red velvet cake batter but is much healthier than the real thing, thanks to a secret ingredient. The secret ingredient? BEETS!
Beet Brownies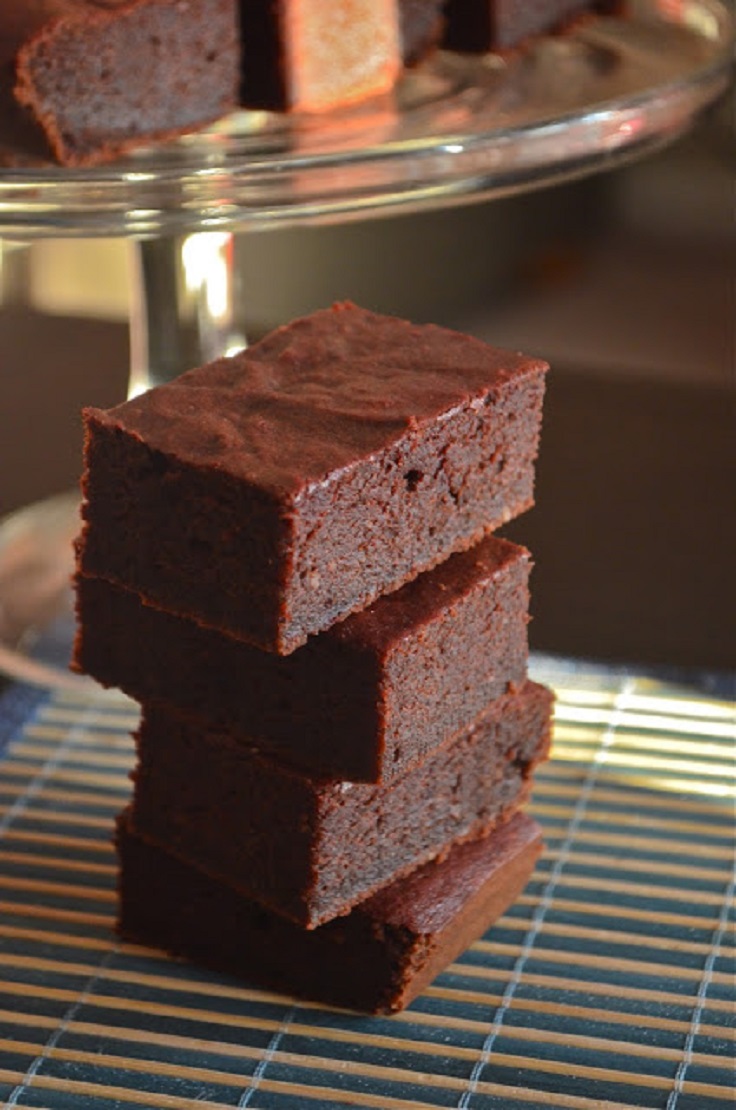 via dishingwithdivya.blogspot.com
Now your mind will pop this question –  How were these goodies?. The best part of these brownies was that they were moist, creamy, crumbled on the inside, and had no signs of the secret ingredient "BEETROOT" until told to anyone who tasted it. The brownies did not smell the rawness of beets, but its taste can be felt. Trust us, from elders to little ones – no one will stop with one slice. So what are you waiting for? Just get your countertop ready and start mixing in your BEETS…
Quinoa and Beet Pilaf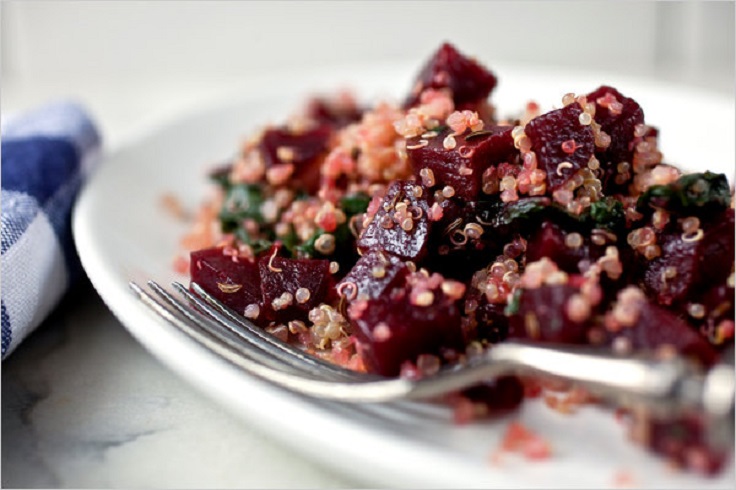 via nytimes.com
Scrub and roast the beets. Once they are cooled, remove the skins and cut them into 1/4-inch dice. Heat the olive oil over medium heat in a large, heavy skillet. Add the garlic. Cook, stirring, until fragrant, 30 seconds to a minute. Add the caraway, beet greens, and salt and pepper to taste. Stir over medium heat for 30 seconds to a minute until the greens are nicely infused with the garlic and oil. Add the beets and quinoa.
Beet Hummus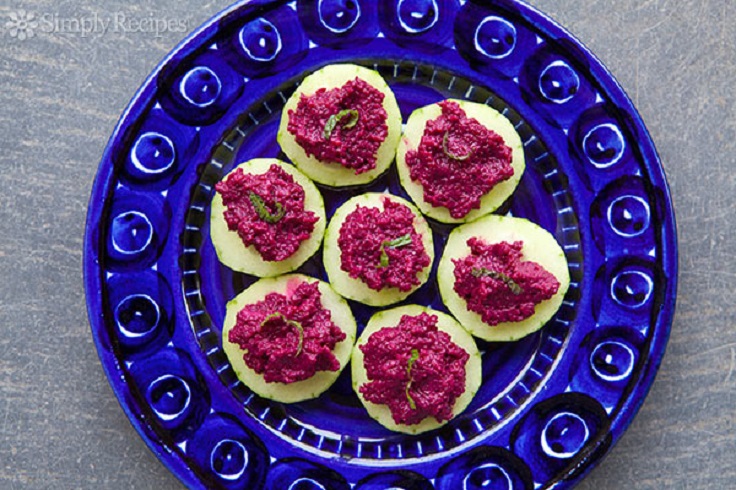 If you like beets and you like hummus, you'll love this beet hummus. The ingredients are beets, tahini, garlic, lemon, cumin, and salt and pepper. Use as a pretty topping for cucumber rounds, scoop some up with pita triangles or celery ribs, or dive in, like oink-oink here, with a spoon, and eat it up before anyone knows what they're missing.
Superfood Beet Cakes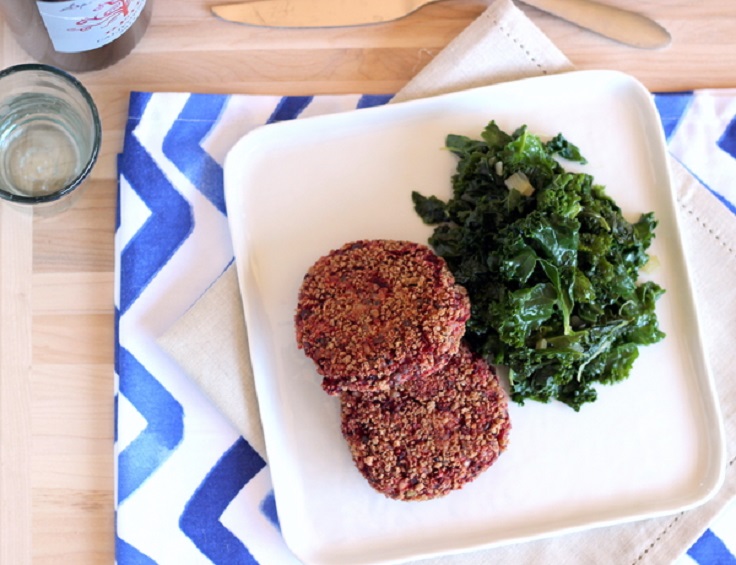 The pleasing flavor combination from shredded beets and creamy goat cheese satisfies your taste buds while fiber-packed brown rice, quinoa, and lentils satisfy your belly.
Roasted Beet and Winter Squash Salad With Walnuts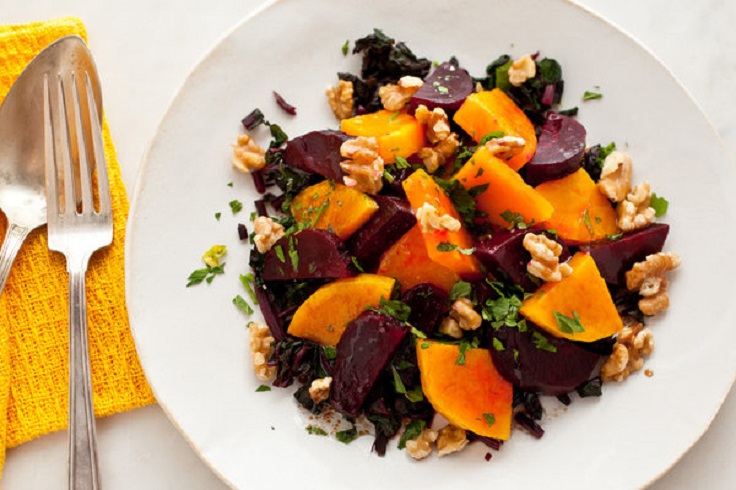 via nytimes.com
The colors of the vegetables were the inspiration behind this beautiful salad. You may be fooled into thinking the orange vegetables next to the dark beets are sliced golden beets, but they are slices of roasted kabocha squash.
Beet Burgers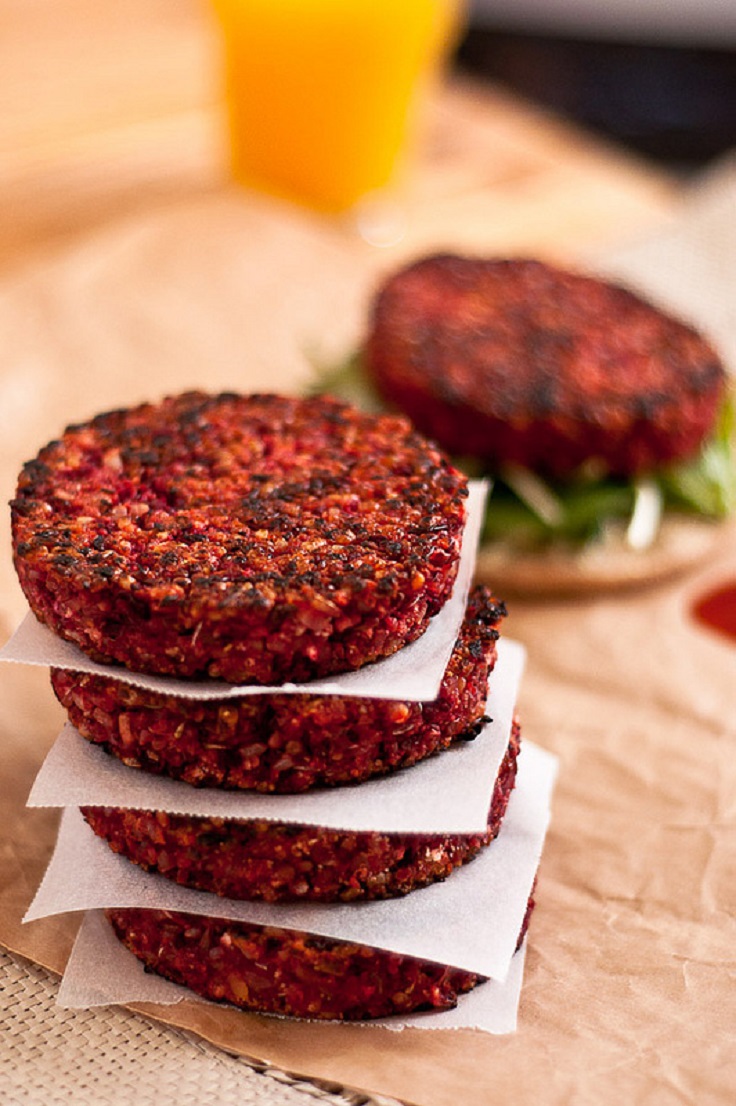 via 7spice.net
This burger patty has a very crunchy and nutty flavor. It's very inexpensive and much healthier than store-bought ones. If you are using sprouted beans, no need to cook. Just add as it is.
Raw Beetroot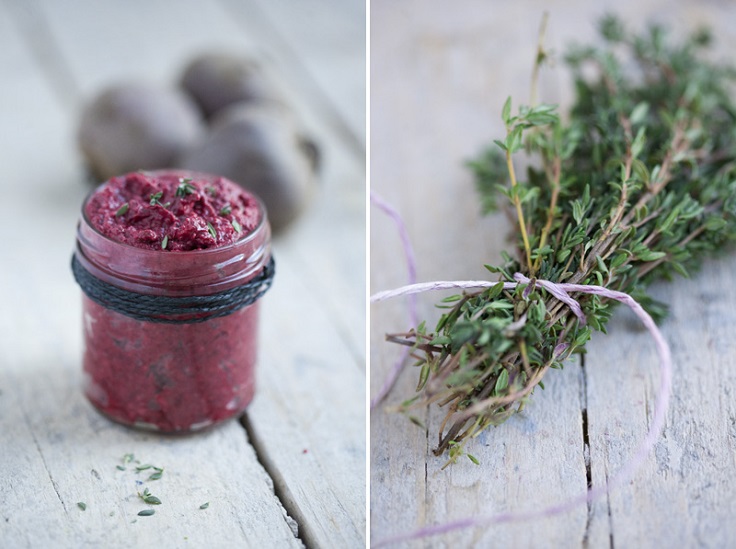 Start by wash, peel and grate the raw beetroots. Add all ingredients to a food processor or blender and process or blend until smooth. Taste and add some more mustard, lemon juice, salt, and pepper if needed. Eat immediately or store in an airtight container for 3-4 days.
Ginger-Soy Glazed Salmon with Asian Beet Slaw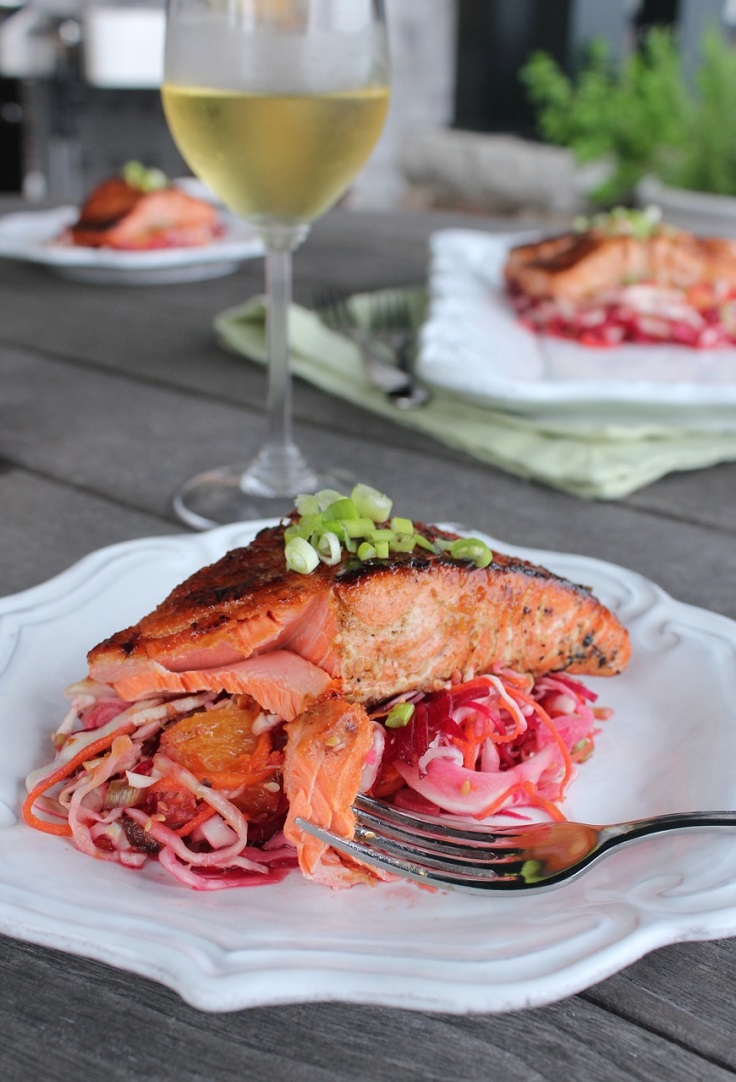 This meal is shockingly delicious. If you're not a salmon fan, this ginger-soy glazed version may actually convert you. The filets get quickly marinated in a combination of fresh ginger, soy sauce, citrus, and brown sugar, and then pan-seared for a few minutes on each side until the fish is just cooked through. In this slaw, there are tossed julienned beets, green cabbage, carrots, oranges, scallions, and toasted sesame seeds with a bright dressing that's bursting with Asian flavors. This slaw provides the perfect base for Ginger-Soy Glazed Salmon, but it would also be awesome with almost any type of meat or fish.
Beet and Chickpea Salad With Anchovy Dressing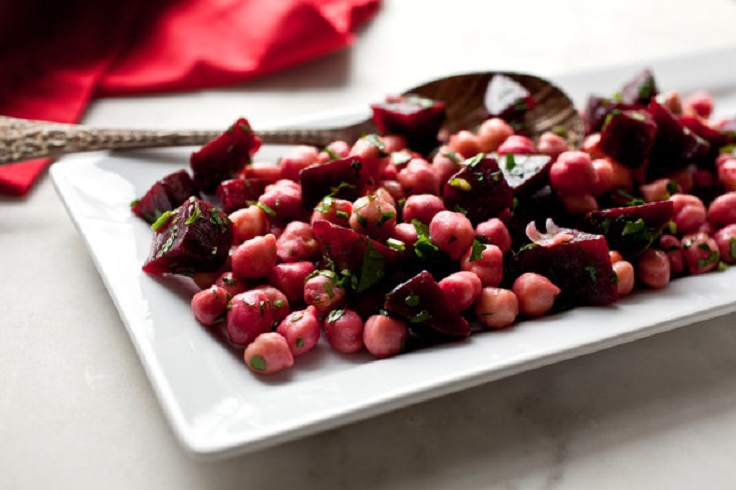 via nytimes.com
This is a typical Provençal salad. In France, beets are sold already cooked, either roasted in wood ovens or steamed.