As time passes, our skin inevitably shows the signs of aging. Even though this is a very natural process, many people would wish to slow this down and have more years in their life without wrinkled skin. To help, the beauty industry sells tons of products – however, many can get really expensive.
Nature has its way of helping with slowing down aging signs, so there's a reason why many people turn to organic and homemade products to keep their skin young and healthy. There are many beauty recipes for slowing aging signs, so in this article, we picked ten for you, and we hope that you will find the one that will suit you the most.
1. Facial Moisturizer with Sea Buckthorn and Green Tea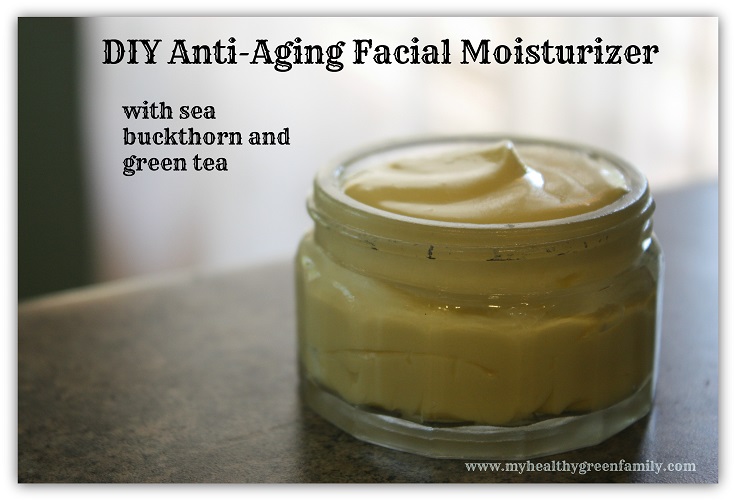 Sea buckthorn oil is very helpful when it comes down to treating damaged and wrinkled skin. Other ingredients that can be helpful as well are mango butter and aloe vera. The first one is known for its antioxidant properties, thanks to which it prevents wrinkles from forming. On the other hand, aloe vera is known for its anti-inflammation properties and is really beneficial to skin regeneration. Check out the link to find out more about this cream.
2. Anti-Aging Night Cream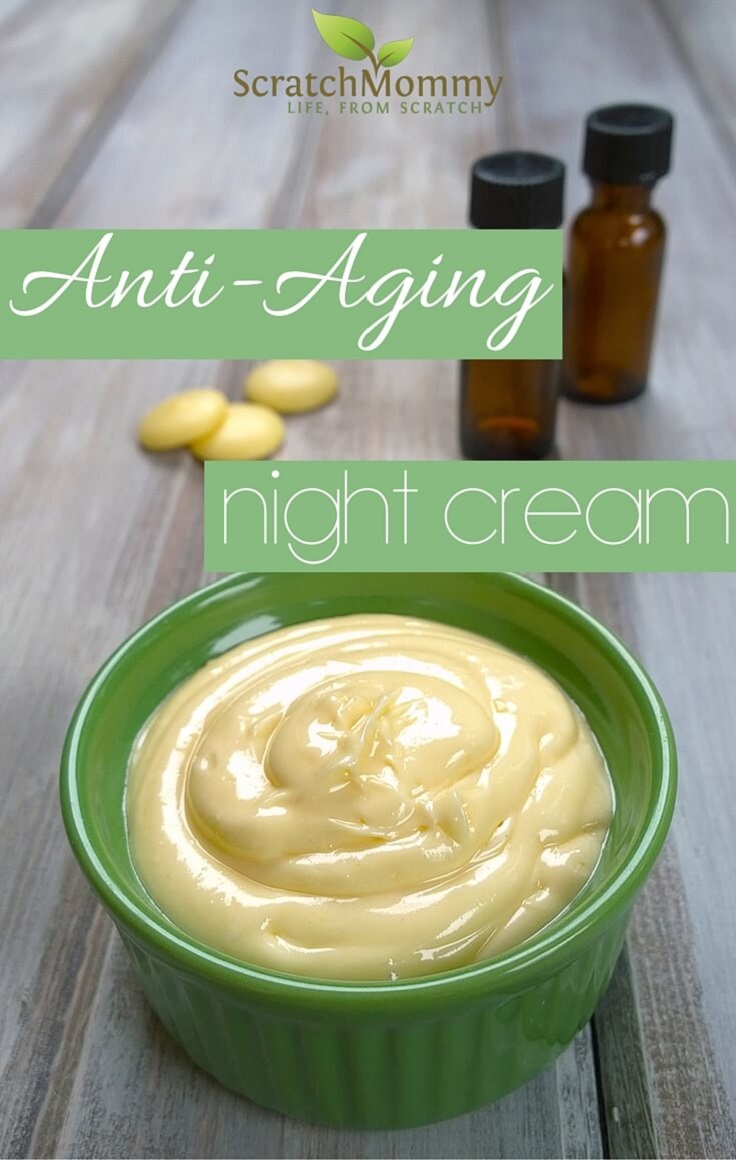 via scratchmommy.com
Many essential oils can help you keep your skin young and healthy, and this night cream includes some of them. For this one, here are the ingredients that you need to make it yourself at home – 41 grams unrefined sweet almond oil, 13 grams cold-pressed rosehip seed oil & organic cold-pressed evening primrose oil, 5 grams unrefined cocoa butter wafers, 5 grams naturally and sustainably-sourced beeswax pellets, ¼ tsp vitamin E oil, 25 drops lemon essential oil, 12 drops geranium essential oil, 5 drops carrot seed carrier oil and ¼ cup water or floral hydrosol.
3. Homemade Toner with Green Tea and Pomegranate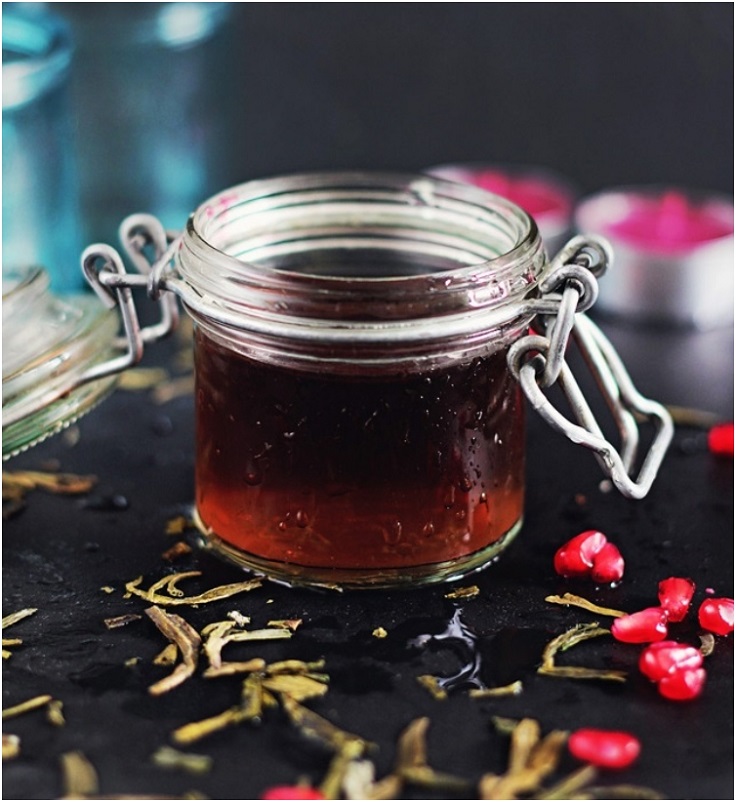 via helloglow.co
Here's another way you can keep your skin healthy and young-looking without the use of cream, masks, or serums. You can prepare at home an anti-aging toner, for which you need 1/4 cup green tea, 1/8 cup pure pomegranate juice, and 1/8 cup filtered water. Using pomegranate can help you increase collagen production, and it also helps in regenerating skin cells – these two slow down the formation of wrinkles.
4. Natural Emulsified Sugar Scrub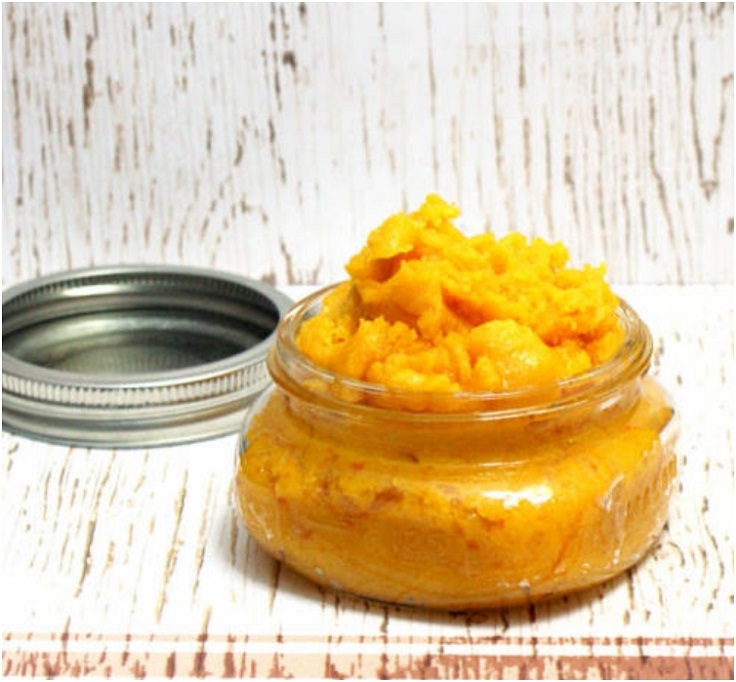 via soapdelinews.com
If you're struggling with oily or acne-prone, then definitely give this scrub a try. It contains many natural ingredients from which our skin can benefit a lot. We'll name just a few and some of their properties: shea butter helps in tissue cell regeneration and boosts collagen production while also works as a great moisturizer and leaves the skin shiny; argan oil, for example, tightens the skin and smooths out the skin – it makes our skin appear younger.
5. Facial Toner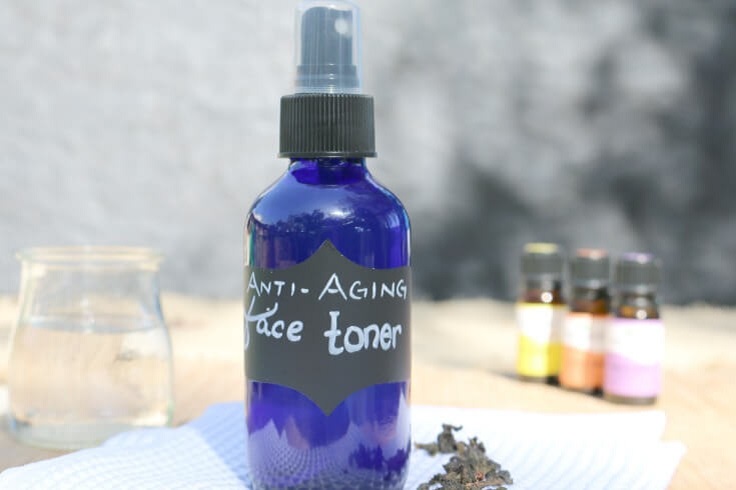 To prepare this anti-aging serum, you need 1/2 cup brewed and cooled green tea, 1/4 cup witch hazel and 10 drops of essential oils combined. Use green tea because it helps in flushing out toxins and boosts skin rejuvenation, while it also reduces dark under-eye circles and puffy eyes. It can also delay skin aging, such as sun damage, age spots, fine lines, and wrinkles. The witch hazel can kill the bacteria in our skin pores and reduces inflammation.
6. Anti-Aging Eye Cream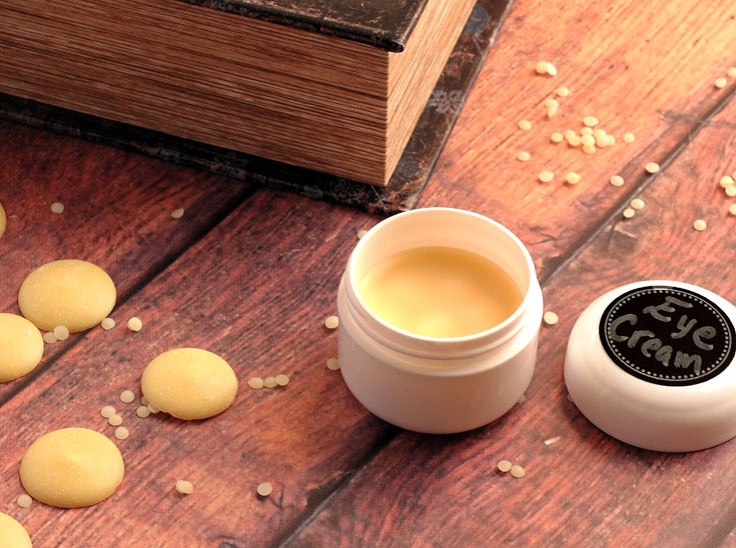 The under-eye area is one of those places where the aging signs are most visible, so that's why it's important to take good care of it to slow down the process. For that cause, you can use few ingredients to help you – coconut oil will nourish the skin and has anti-fungal properties. In contrast, other oils such as rosehip seed oil can reduce the appearance of wrinkles and skin discoloration. To prepare such cream, you need 1/2 oz. cocoa butter, 1 oz. coconut oil, 1/2 oz. rosehip seed oil, 1/2 oz. beeswax and 10 drops frankincense essential oil.
7. Blackberry Walnut Scrub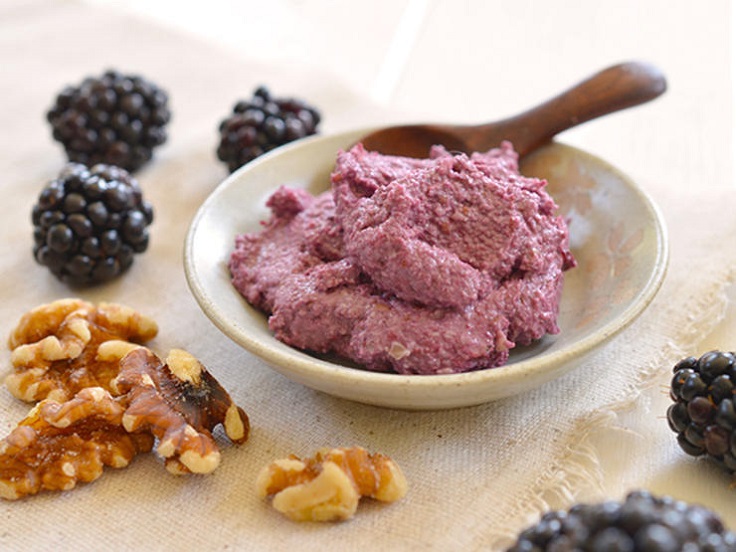 via prevention.com
This scrub will make you doubt whether to eat it or use it on your skin – it really is that delicious, but it can also do wonders on your skin. To prepare it at home, you need ½ c walnuts and ½ c fresh organic blackberries. The blackberries are a great source of vitamin A, C, and E, thanks to which they can reduce the aging signs, while the walnuts provide us with vitamin E as well and work as a gentle exfoliant in this scrub.
8. Anti-Aging Face Serum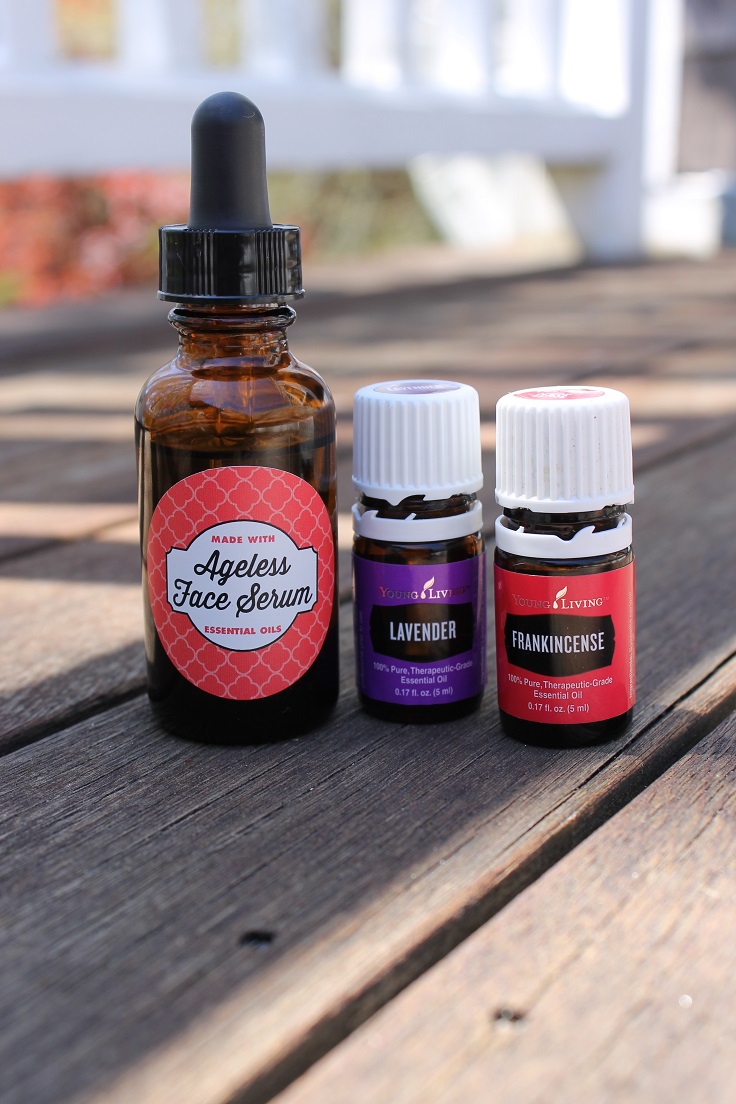 via mixwellness.com
This cream has two very important ingredients for anti-aging treatments – lavender and frankincense essential oil. The lavender oil helps supply our skin cells with oxygen and nutrition by boosting blood circulation, and it also fights off the bad effects of the pollutants. Frankincense oil tightens the skin and supports the regeneration of healthy cells. For this cream, you need 2 tbsp. red raspberry seed oil, 5 drops lavender essential oil, and 5 drops frankincense essential oil.
9. Anti-Aging Face Mask with Avocado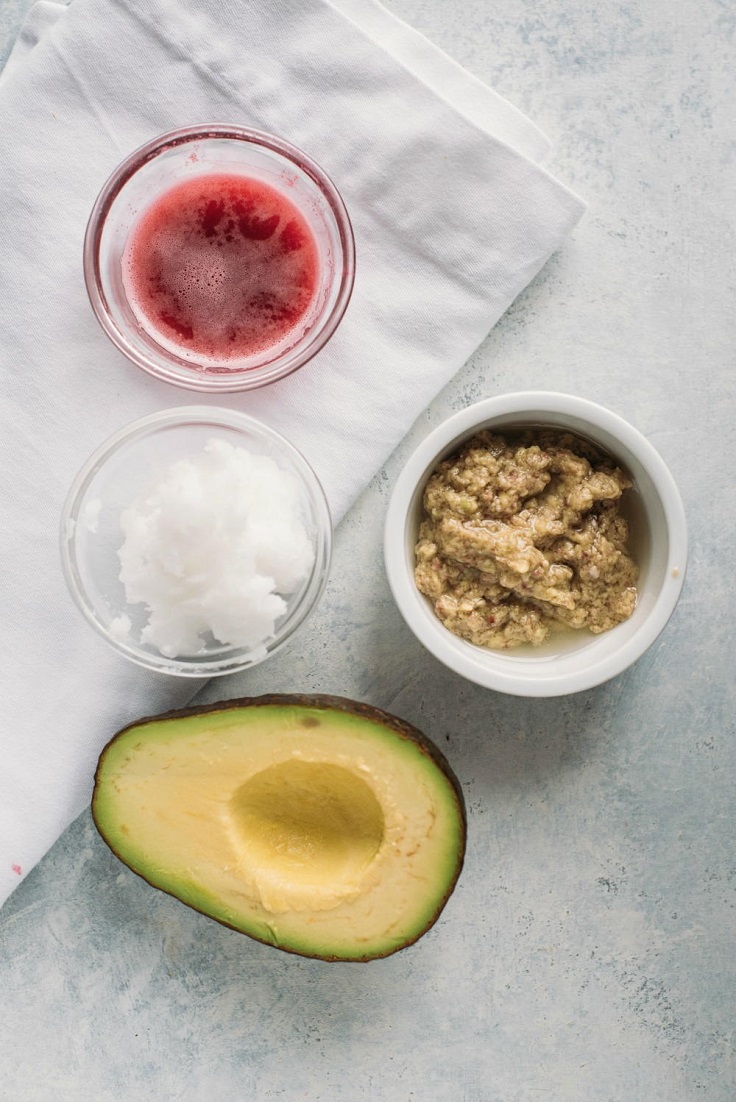 You should start using avocado in your anti-aging treatments because this superfood is high in sterolins that reduce aging spots and soften the skin. Also, it helps in producing collagen that, in return, prevents aging; the avocado is also rich in vitamins A and B that can rejuvenate the skin. For this mask, you just need three ingredients: 1/4 of an avocado, 2 tbsp of juiced pomegranate seeds (approximately 1/2 pomegranate), and 2 tbsp of coconut oil.
10. Moisturizing Serum with Herbs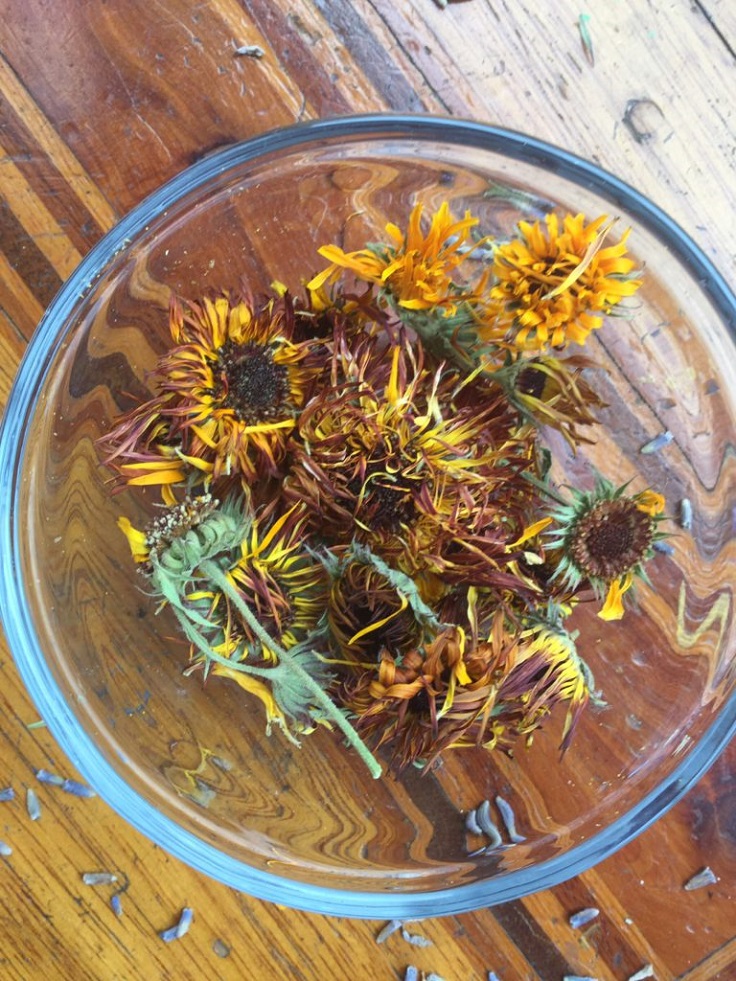 Use this serum if your skin is sensitive and if you're dealing with redness, inflammation, and scaring. Thanks to the used ingredients, the serum contains vitamins and antioxidants that smooth out the wrinkles and enhance our skin's texture. To prepare this serum, you need the following ingredients: 4 oz jojoba oil, 1/8 cup dried German chamomile flowers, 1 tbsp dried calendula flowers, 1 tbsp dried lavender, 6 drops frankincense essential oil
, and 6 drops carrot seed oil
. You can also use German chamomile essential oil, but this is optional.