Homemade Body scrubs are amazing! They exfoliate off old layers of dead skin and leave skin feeling smooth and healthy as well as glowing and fresh. You can always buy body scrub, but why to spend your money on something you can make with a few kitchen ingredients?! Other benefit of homemade body scrubs is that they are super natural and chemical free which is really important for people who have sensitive skin.
We've made a list of 10 Homemade body scrubs which you can make on your own…
DIY Lavender Sea Salt Scrub
There's nothing better than a relaxing bath for the weekend. All you need is a nice sea salt and lavender essential oil. Fill the bath tub with water, light some aromatic candles and enjoy your home spa.
Luxurious Lemon Sugar Body Scrub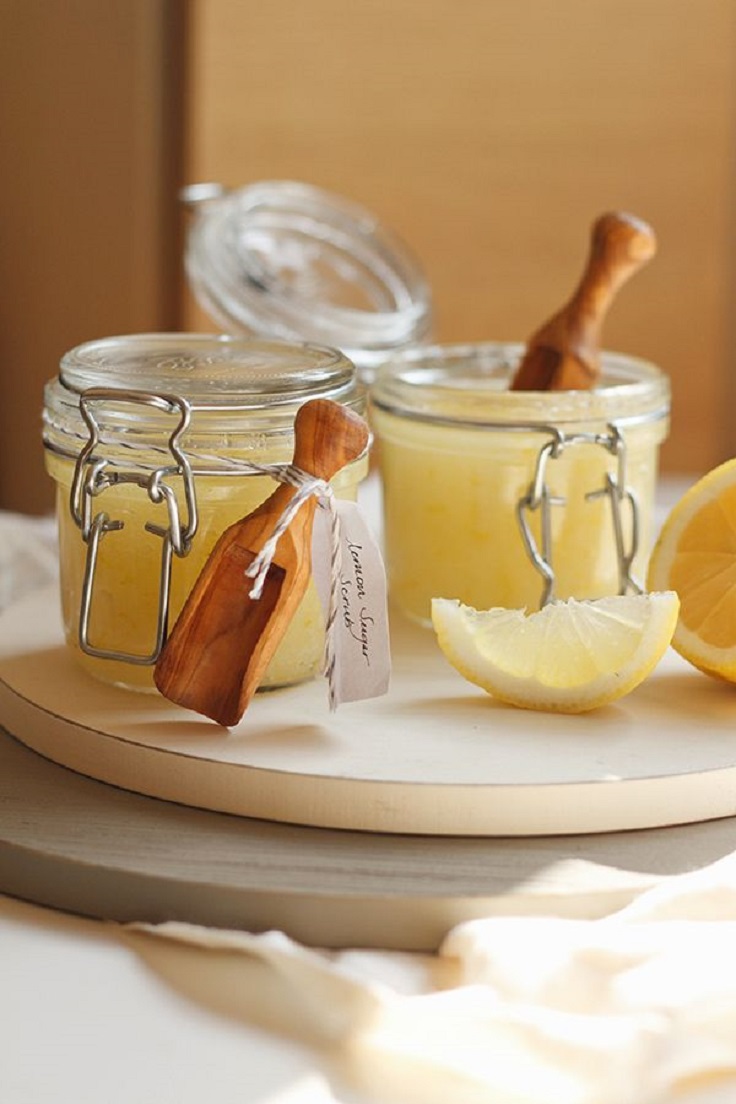 via figandhoney.co
If you are ready to try something new and easy to do in your shower, try this lemon and sugar scrub. Choose your favorite essential oils and mix them in a small bowl. Add the sugar and the lemon scent and be ready to feel your skin so soft and smooth.
Cinnamon and Lemon Body Scrub
This scrub is perfect for warm winter baths. Mix cane sugar, cinnamon, olive oil and lemon juice in a small bowl and rub it into your skin with circular movements while taking a shower.
Homemade Cocoa Body Scrub
This tasty scrub is perfect for those with dry skin problems. The essential oils and the cocoa butter will exfoliate your dry skin, leaving it soft and smooth. Use it for the dry area on your arms, the elbows and your palms. Don't forget to apply moisturizer or body butter after using any kind of scrub.
Coconut, Brown Sugar & Rose Body Scrub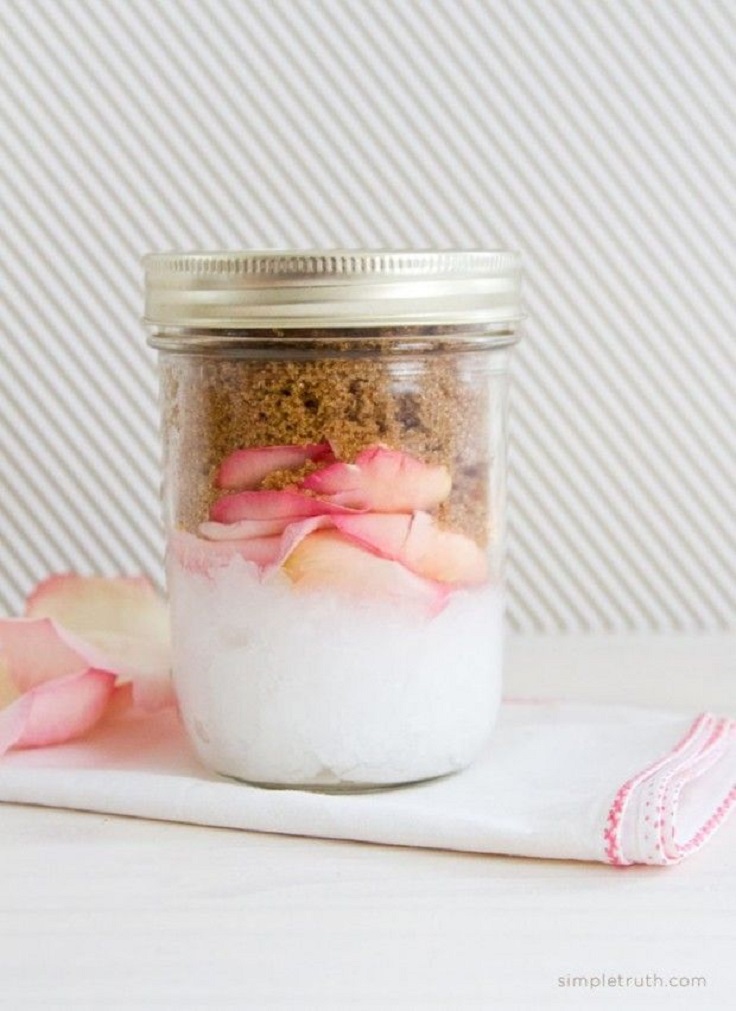 via ziplist.com
There is nothing more relaxing than hot bath with this amazing scrub you can do it in 5 minutes. Fill 1/3 of a jar with coconut oil, add the petals of a fragrant rose and fill the rest of the jar with the brown sugar and your favorite essential oil.
Sea Salt Foot Scrub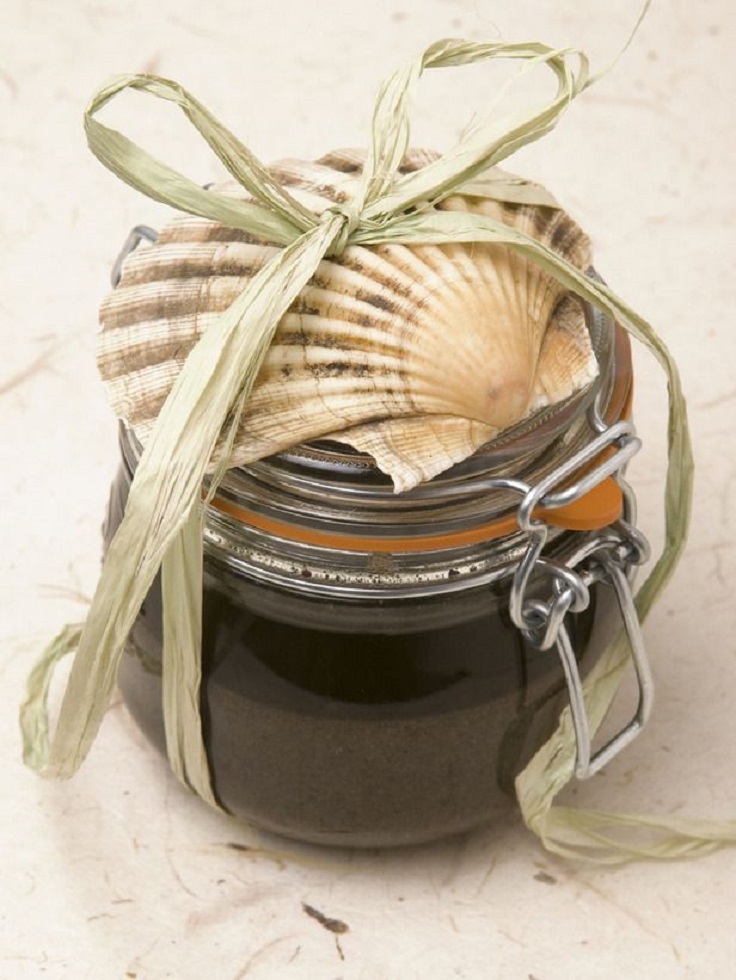 via hgtv.com
Get your feet ready for the strappy sandals and the beach sand with this homemade scrub. It will slough off the dead skin on your feet and leave you feet smooth and soft.
Simply Sweet Skin Softening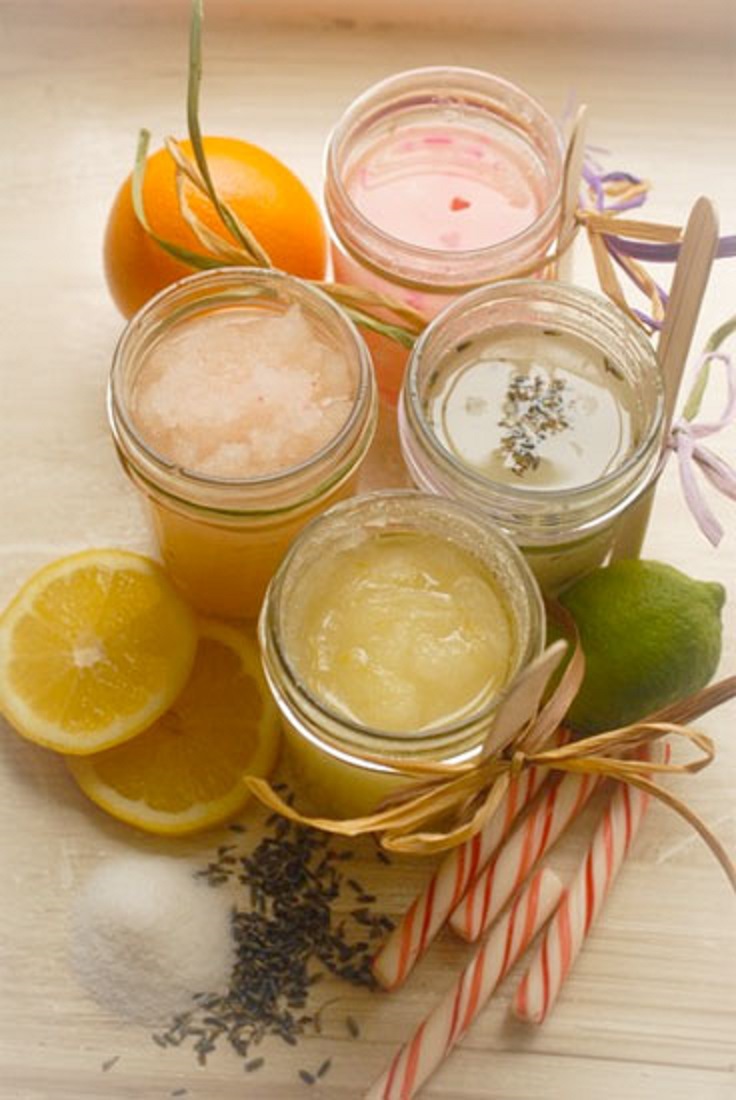 Save some money with this so easy to do homemade scrub. Mix coconut oil and sugar until the mixture turns into paste and add few drops of your favorite essential oil.
Lemon Sugar Scrub
The lemon – sugar scrub might be the ultimate gift for your gals, since it's so easy to do it yourself. Mix few spoons of sugar with 2 cups of olive oil and few table spoons of lemon juice. Pack it in a cute jar or metal box and surprise your closest ones.
Rose Petal Sugar Body Scrub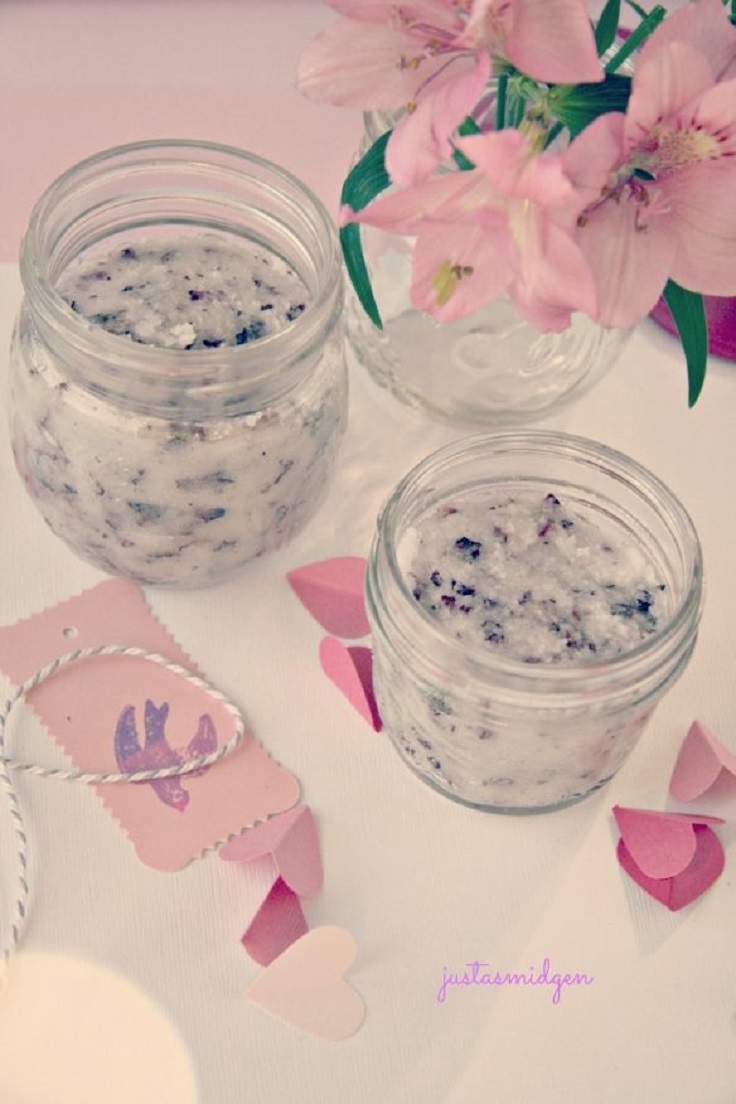 via justasmidgen.com
Those who have tried this rose petal sugar body scrub know how good it is for your skin, but also for relaxing your mind with its amazing scent. Mix virgin coconut oil, granulated sugar, few drops of essential rose oil and organic rose petals in a jar and you are about to experience a new level of homemade spa treatment.
Coconut & Rose Body Scrub
It's about time to prepare your skin for the upcoming sunny days. Short sleeves, shorts, dresses mean a lot of skin to be seen, so make yourself a little home spa treatment with this gentle coconut and rose body scrub.