Who doesn't love pizza? It is so tempting, and you just can't say no to a slice or two. There are many kinds of pizzas, but the best ones, in our opinion, are what you make by yourself, in the comfort of your home and with your own hands. You surely enjoy them the most.
So, for that reason, we took the time to find the best homemade pizza recipes for you because we know that you deserve only the best. Below you will find that kind of recipe that takes your breath away and make you want to eat the monitor, or just go to your kitchen, roll your sleeves and start making these pieces for heaven.
If you thought about what kind of pizza to eat for your next Friday night, we recommend you try some of these suggestions. Bon appétit!
Cheese Pizza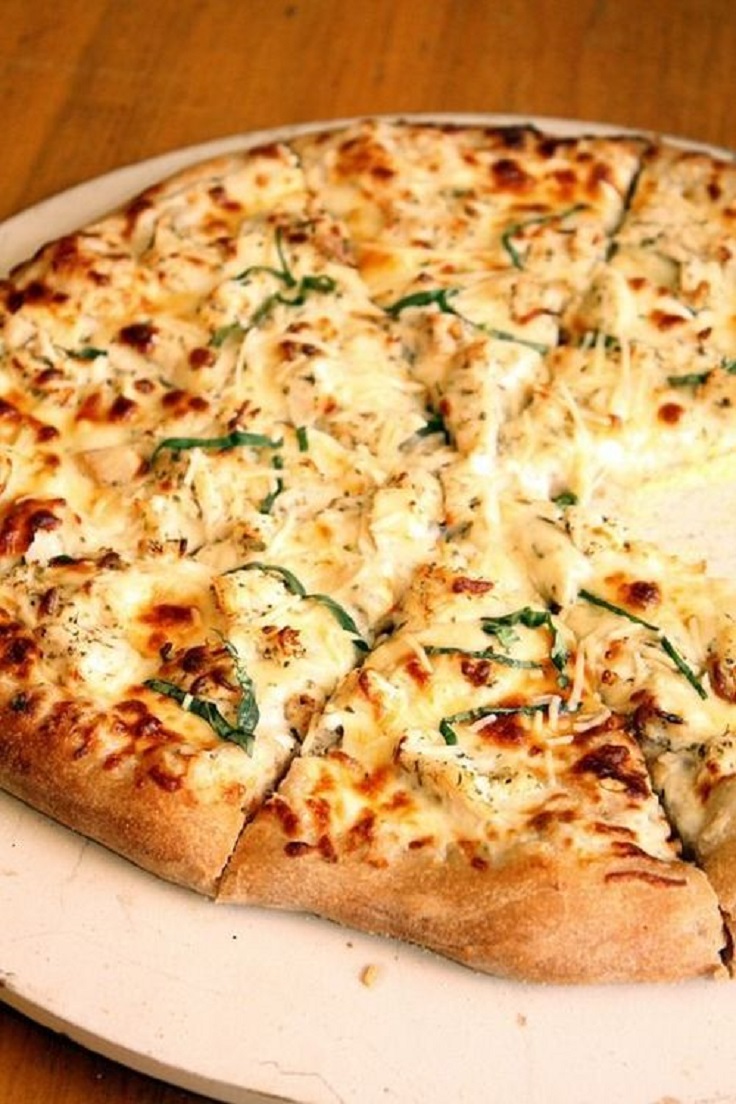 This is a very simple recipe and the person that made this calls it  the"light" alfredo recipe. The combination of the ingredients is just a win-win combination, and this is one super tasty pizza. Go ahead and try it!
Chicken and Mozzarella French Bread Pizza
This is a great way to make a tasty breakfast or decorate your table with this rich-looking and tasting french bread piece with pizza flavor.
Garlic Bread Pizza
Suppose you are a garlic lover that you will surely love this! First of all, it looks amazing and tastes the same way too. This recipe is famous in most restaurants, but if you want to do it in the comfort of your home, below the picture, you will find the link for the whole recipe.
Roasted Garlic Chicken White Sauce Pizza
If you are looking for an easy recipe and will 100% be successful, look at this roasted garlic chicken recipe that will wow everyone. It is tasty and will leave everybody asking for more.
Cheese Pizza With Homemade Pizza Dough
In this recipe, you will find one big pizza secret: the key to the best pizza lays in the crust. If you want to find out more about this secret and learn the recipe for this ridiculously delicious pizza, click on the link.
Cobb Salad Pizza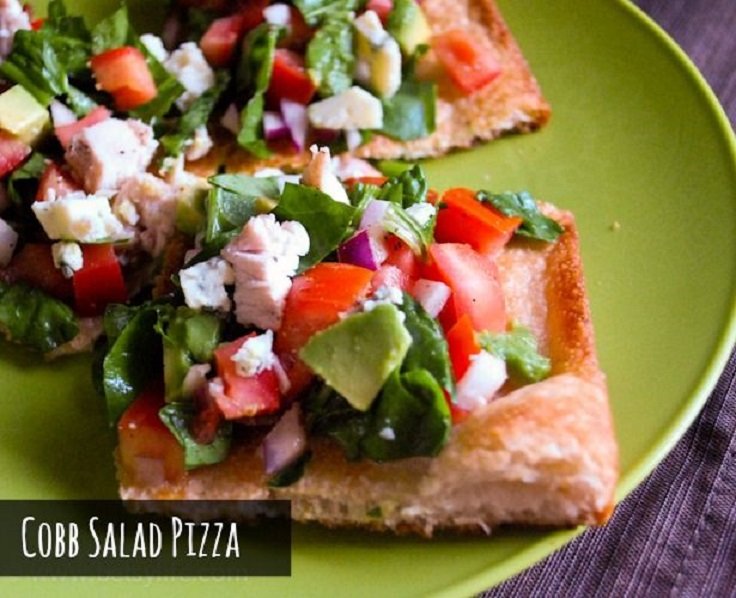 via laurafuentes.com
If you want to do something different with your Friday night pizza, we suggest you try out this cobb salad pizza that is just simply breathtaking. You can always switch some ingredients for your favorite ones, but in the end, you will still get this gorgeous piece of heaven to your table.
BBQ Chicken Pizza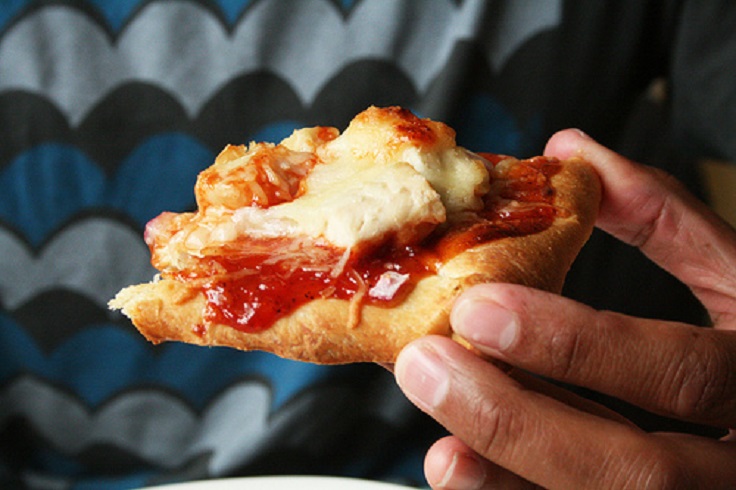 Learn how to make this barbeque chicken pizza all by yourself instead of wasting money on something that you don't even know what exactly it is made of. Try it out.
French Bread Pizzas
The french bread pizza is just so much easier when you are looking for the easiest and fastest method to make one, but it is surely not the least tasteful tho! They are small and cute, and they are just tempting you to try them.
Shrimp Caprese Pizza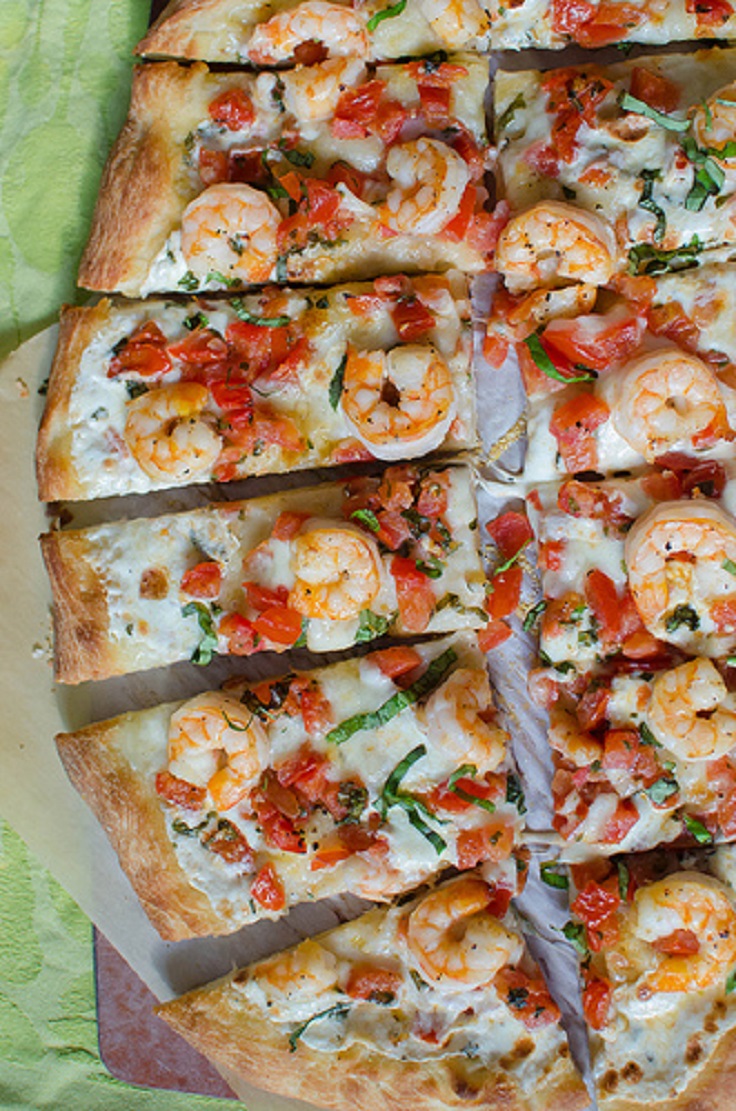 via pink-parsley.com
This is one simple and delightful recipe: chopped tomatoes, mozzarella, basil, and shrimp. But sometimes less is more, so don't get fooled by that. It's light, fresh, and perfect for relaxed nights.
Pizza Bread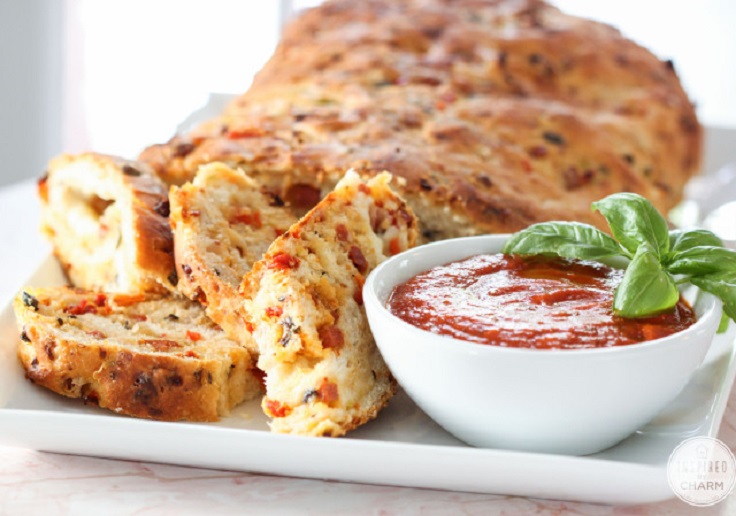 We saved the best for the end! This recipe is so unique and inspiring, and you should try it out as soon as you can because you don't know what you are missing, lades!