Getting our skin irritated from cleaning the house, having our fingers cut while preparing a meal, and experiencing sunburn are very common things that happen to everyone. It can get annoying – feeling this small pain that doesn't go right away. In this case, there is always the DIY life to help us make things easier.
No matter if you need a way to relieve the muscle sore or stop your skin from getting drier and drier, these ten natural remedies contain powerful ingredients that are very beneficial when it comes to treating minor cuts, wounds, burns, or certain skin conditions, like eczema or dry skin. One way you can help yourself in this situation is to use a natural, homemade remedy, so check out the ten salves that we picked for you.
1. Skin Soothing Salve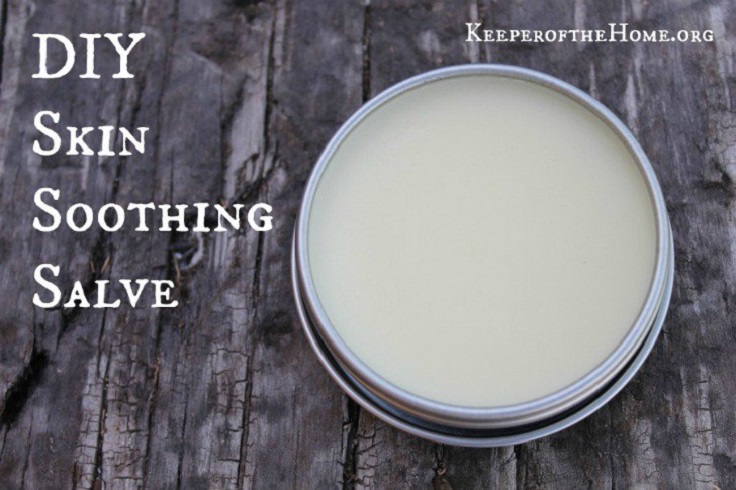 If you're dealing with dry and chapped skin, this salve is going to help you. The coconut oil has anti-bacterial and anti-viral properties, thanks to which is a good salve base. When you combine it with calendula, which has skin-soothing properties, you get a salve that is really going to make your skin soft and healthy. To prepare your own skin-soothing salve, you need ½ cup coconut oil, 2 Tbsp calendula petals, 1 Tbsp beeswax or candelilla wax, 8 drops lavender essential oil, 7 drops frankincense essential oil, and 5 drops tea tree essential oil.
2. Pain Relieving Salve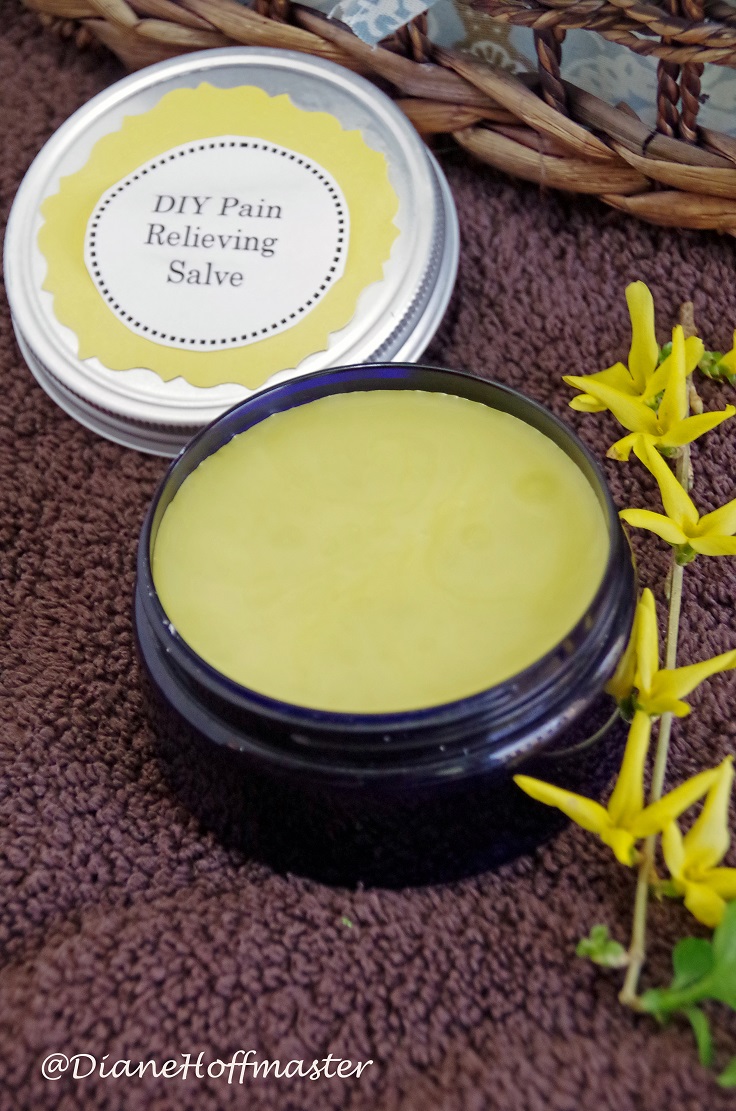 If you're looking for a budget-friendly and all-natural way for relieving any muscle pain, here's what you need: ¾ cup olive oil, ¼ cup coconut oil, 4 tablespoons beeswax granules, 1 tsp Vitamin E oil, 40 drops peppermint essential oil, 40 drops eucalyptus essential oil, 20 drops clove essential oil, 10 drops rosemary essential oil and pinch ground cayenne pepper. Don't leave out the rosemary essential oil because this ingredient has exactly what you need – analgesic, pain-relieving properties.
3. Herbal Plantain Salve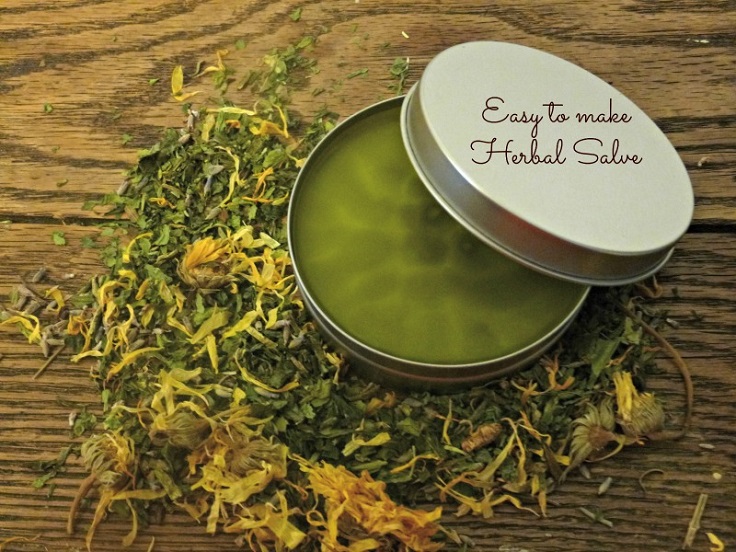 This salve contains plantain, a soothing herb that can help you with mosquito and bug bites, burns, scrapes, cuts, rashes, chapped skin, and even heal mild infections. 4 ounces of herbal infused olive oil, 1-ounce beeswax, grapefruit seed extract, vitamin E oil, tins, chapstick containers, or a small glass jar to hold the salve and essential oils, but these are optional. To make your own herbal infused oil, you need a jar half full with dried plantain and the other half with olive oil while leaving out 1 inch of headspace at the top.
4. Soothing Salve for Burns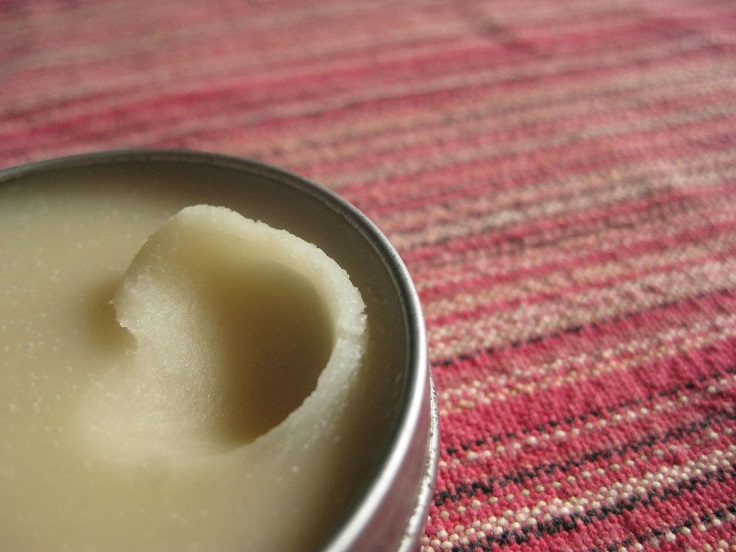 It can happen to everyone – getting a sunburn from staying too much under the sun, or maybe you burned your hand while getting that lunch from the oven. In this case, you can make your own burn salve and use it only for minor burns. Before applying the salve, you can also place the burnt place under cold, running water and rinse with apple cider vinegar. You need 1/4 cup raw honey for the salve, preferably Manuka honey, 1/4 cup unrefined coconut oil, 1 teaspoon beeswax, 1 tablespoon sea buckthorn oil, and 1/2 teaspoon aloe vera gel, aloe vera juice, or rosewater.
5. Calendula Salve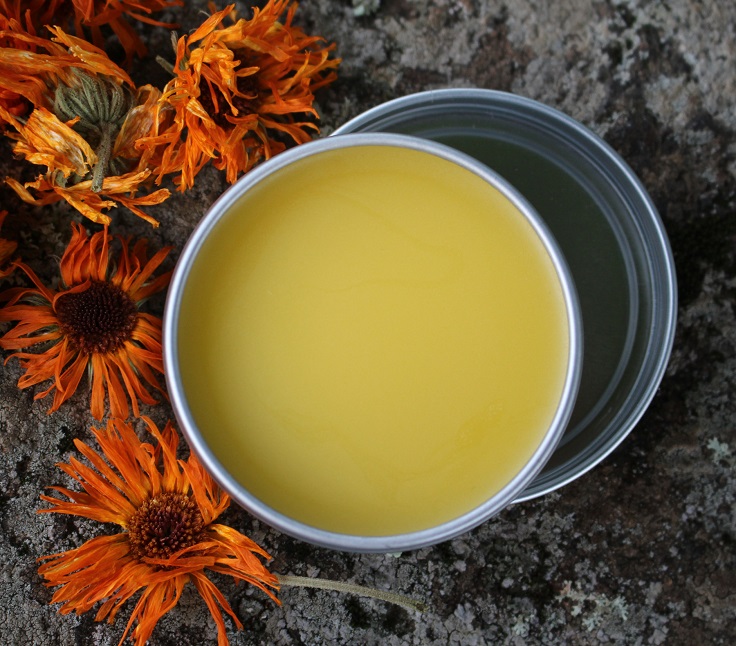 This salve is super budget-friendly because you only need two ingredients – 2 tsp beeswax and 2 oz calendula oil, and 2 small pans for the salves. The calendula is very helpful for minor burns because it contains antiseptic, antibacterial, and regenerative assets, so make sure to use it for the best results. This salve can help you against fungal diseases, scars, eczema, minor skin burns, cuts, diaper rash, sore nipples from breastfeeding, oily skin, and acne. However, if you have any doubt about using natural remedies for any of the conditions, it's best to talk with your doctor.
6. Rose Petals Salve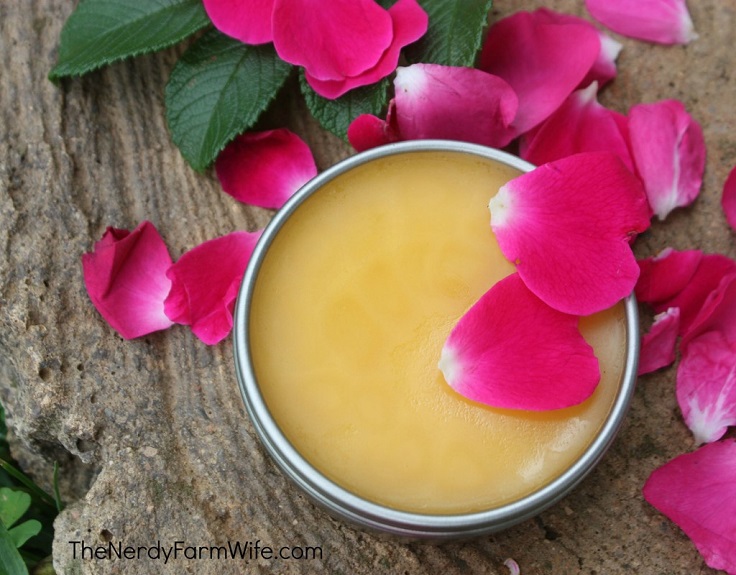 This salve has very special ingredients – rosehip seed oil. This oil can help you heal scars, stretch marks, eczema, psoriasis, age spots, wrinkles, and sun damage. That's because the rosehip seed oil has anti-aging and skin healing properties. To make your own salve by using the oil, you need 3 ounces (100 g) of rose petal infused oil, 0.5 ounces (14 g) rosehip seed oil, 0.5 ounces (14 g) of beeswax pastilles, and several drops of rose essential oil.
7. Sore Muscle Salve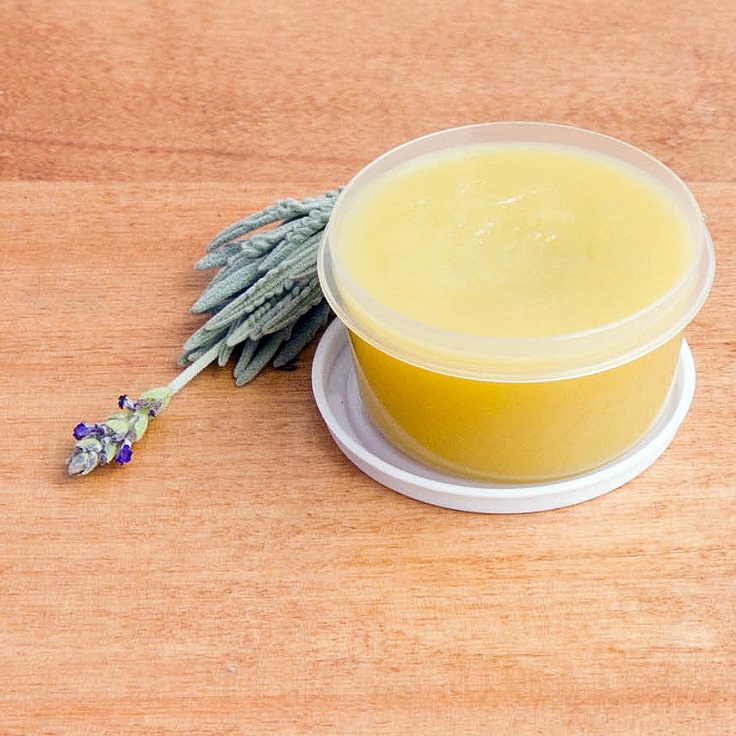 via popsugar.com
This salve has few very effective ingredients. The eucalyptus oil can treat wounds, burns, cuts, and similar household, minor injuries, and bug bites, thanks to the antimicrobial and antiseptic properties. Clove oil is usually used as an antibacterial agent for healthy skin and acne. Make a salve, and make sure to have these ingredients and materials: small saucepan, small heat-safe bowl, 1/4 cup coconut oil, 1/4 cup olive oil, 1 tablespoon beeswax, 1/4 teaspoon ground pepper, 1/4 teaspoon ground ginger, 20 drops peppermint essential oil, 20 drops eucalyptus essential oil, 20 drops clove oil, coffee filter, strainer, small bowl, and small sealable container.
8. Sleep Salve
via folkmama.com
Lavender oil has so many benefits! It reduces anxiety, improves our sleeping, restores skin complexion,treats some skin conditions such as eczema and psoriasis, and alleviates headaches, just to name a few of its benefits. The chamomile essential oil tones the skin diminishes marks and spots on the skin. Make your own lavender salve with  8 oz lavender-infused oil, 1 oz of beeswax, 12 drops of essential oils (lavender, chamomile, bergamot, and cedarwood), and tin cans for storage.
9. Soothing Salve with Frankincense Oil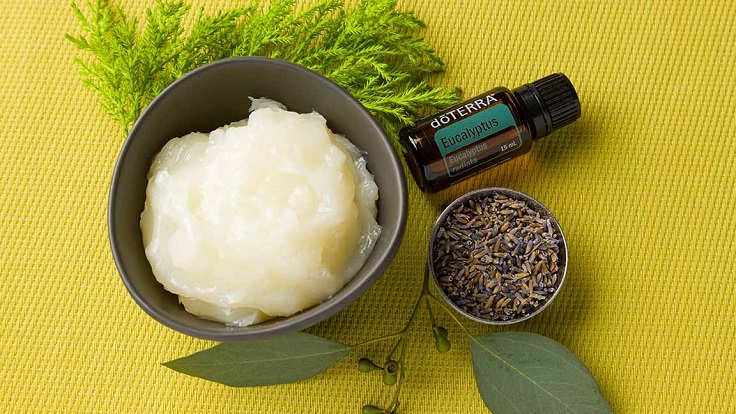 via doterra.com
If you haven't heard about Frankincense oil, it comes from a tree only found in Somalia. Like any other essential oil, this, as well as its own benefits, such as stress reliever, fights anxiety, reduces acne blemishes, and slows the signs of aging, just to name a few. Don't get confused about Melaleuca – it's actually tea tree oil and can heal skin issues. For such a soothing salve, you need 1/2 cup grapeseed oil, 1/2 cup almond oil, 2 tablespoons beeswax, 1/2 tablespoon vitamin E oil, and 5 drops of Lavender, Cypress, Melaleuca, Frankincense, and Eucalyptus essential oils.
10. Rescue Skin Salve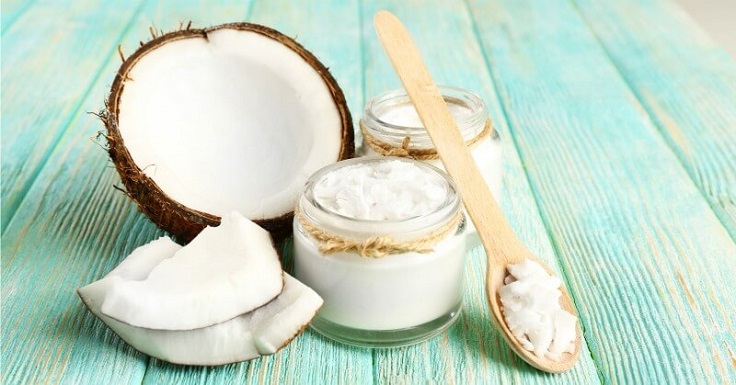 Coconut oil has antimicrobial and antiviral properties, and at the same time, it moisturizes our skin so well! You have noticed that in almost every recipe, there is beeswax. That's because this ingredient protects the skin from irritants and has the same properties as coconut oil.  6 drops of Lavender essential oil, 4 drops of Geranium essential oil, 2 tbsp organic extra-virgin coconut oil, 1.5 tbsp organic beeswax pastilles, and 4 oz glass jar.