We can't help it. Once the cooler weather arrives, we crave hot cocoa with the same intensity as a cold beer during barbecue season. As soon as the first leaves start to change color on the trees, the craving for hot chocolate strikes. And not just any hot chocolate, but spiced, decadent, and over-the-top hot chocolate — it's like a reaction to all the healthy, fresh produce of summer.
After all, there is something intensely comforting about drinking a warm cup of nature's most perfect food — chocolate! Add a dollop of freshly whipped and lightly sweetened cream, and it doesn't get much better.
We found all the best hot chocolate recipes and gathered them below for those who also feel hot chocolate season spans beyond the winter months.
Mocha Hot Chocolate
Get a boost from your hot chocolate by adding instant coffee grounds. If that's not exciting enough, you can always top with everything but the kitchen sink.
Pumpkin Spice White Hot Chocolate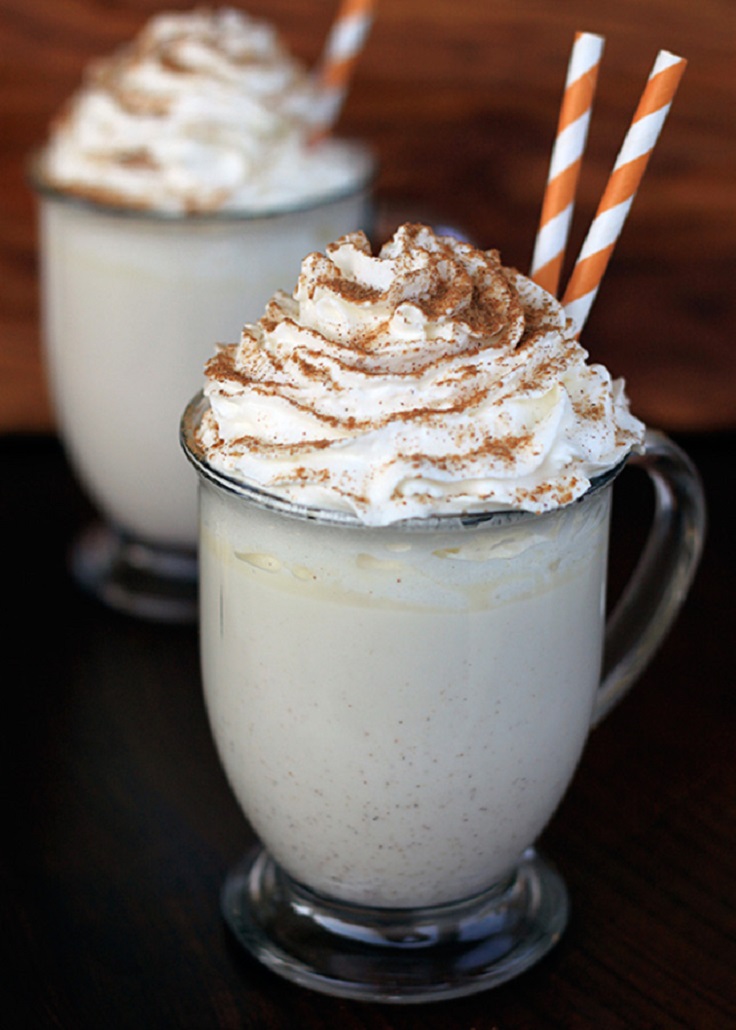 via brit.co
This hot chocolate recipe proves that dreams do come true. Perk up white hot chocolate with warm pumpkin pie spices and a dash of vanilla. Now that's what we call a magic combination!
Nutella Hot Chocolate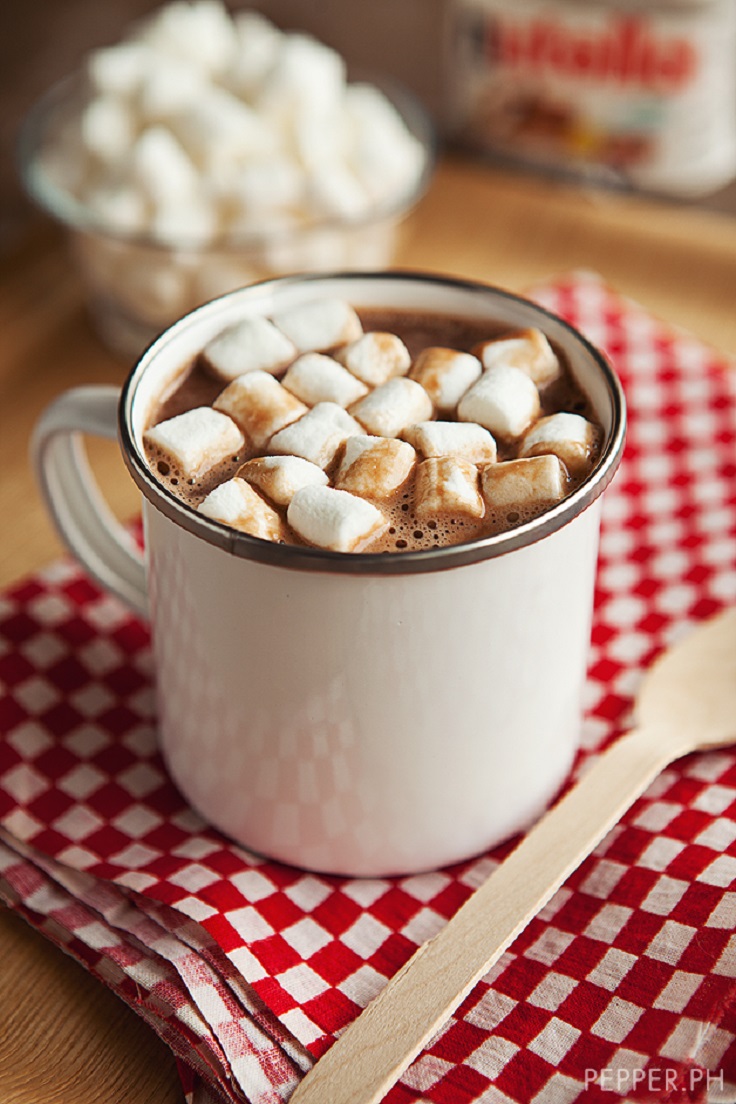 via pepper.ph
Why use a chocolate powder packet to make hot chocolate when you can lob spoonfuls of Nutella into simmering milk? Exactly. There is no better way.
Mint White Hot Chocolate
via howsweeteats.com
Drops of green food coloring add a festive flair to this peppermint white hot chocolate. Bust out this recipe again in March for St. Patrick's Day!
Red Velvet Hot Chocolate With Cream Cheese Whipped Cream
via une-deuxsenses.blogspot.com
Yes. You read that right. This red velvet hot chocolate is topped with a dollop of cream cheese whipped cream. Make it right now.
Hot Chocolate with Roasted Salted Peanuts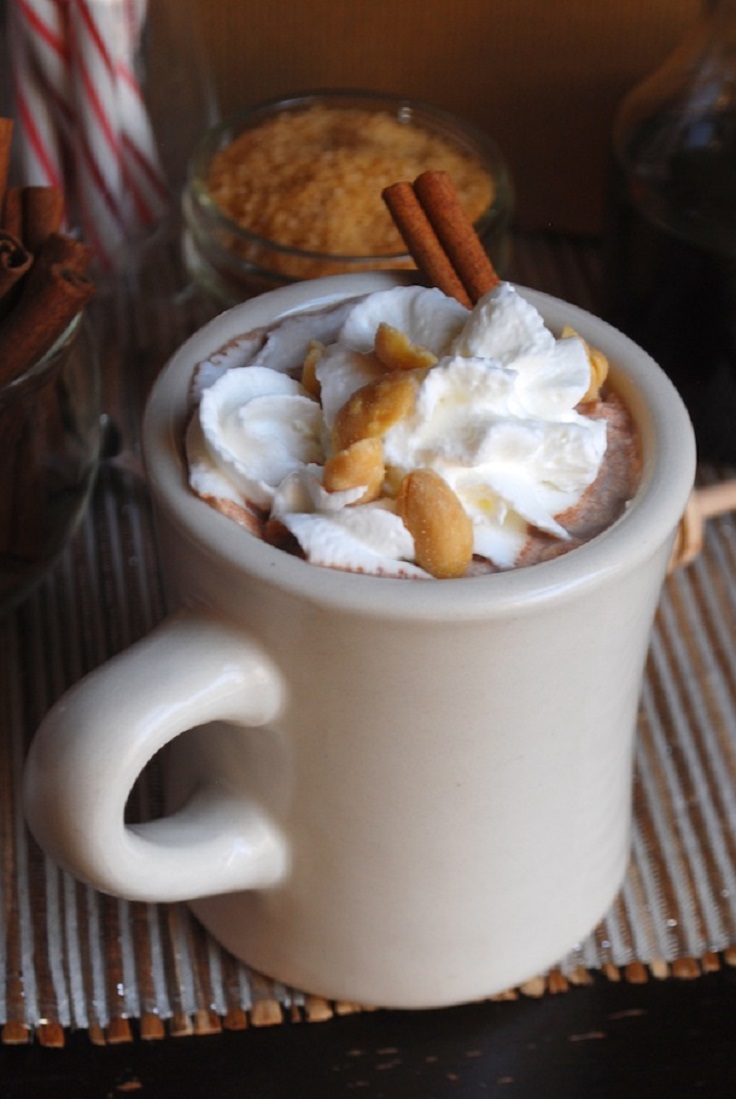 This hot chocolate is a creamy, cozy beverage made with dark hot chocolate, peanut butter, Smirnoff Fluffed Marshmallow Vodka, and topped with lots of whipped cream and roasted salted peanuts. It's the ultimate sweet and salty winter beverage!
Salted Caramel Hot Chocolate
The combination of chocolate and salted caramel in one warm cup of joy is a perfect treat for you. Enjoy while you are watching your best movie or a TV show.
Cinnamon Hot Chocolate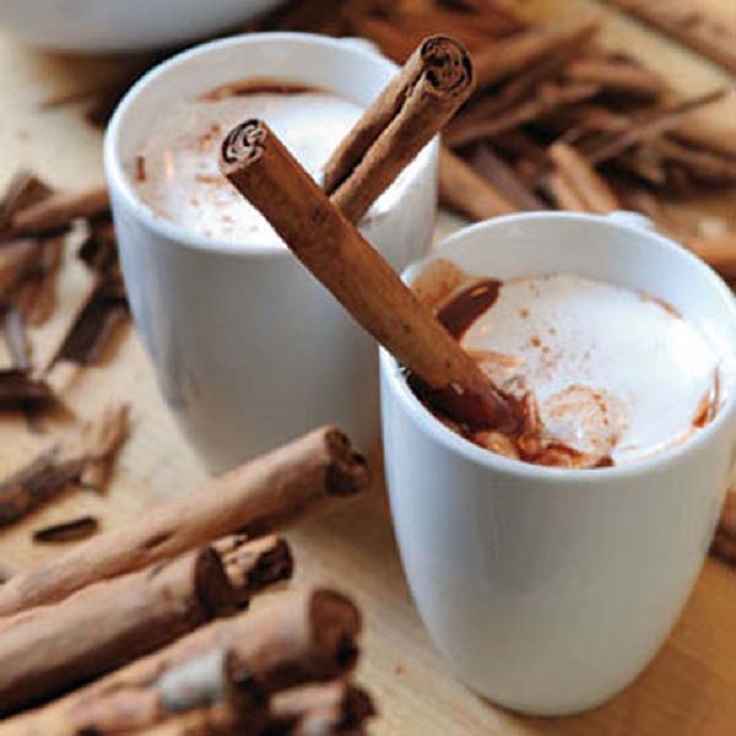 Adding some cinnamon into your hot chocolate will give the hot chocolate taste better, richer, and sweeter. You won't regret it if you choose to make this recipe at your house. Everyone will enjoy it!
Melted Hot Chocolate With Sea Salt Whipped Cream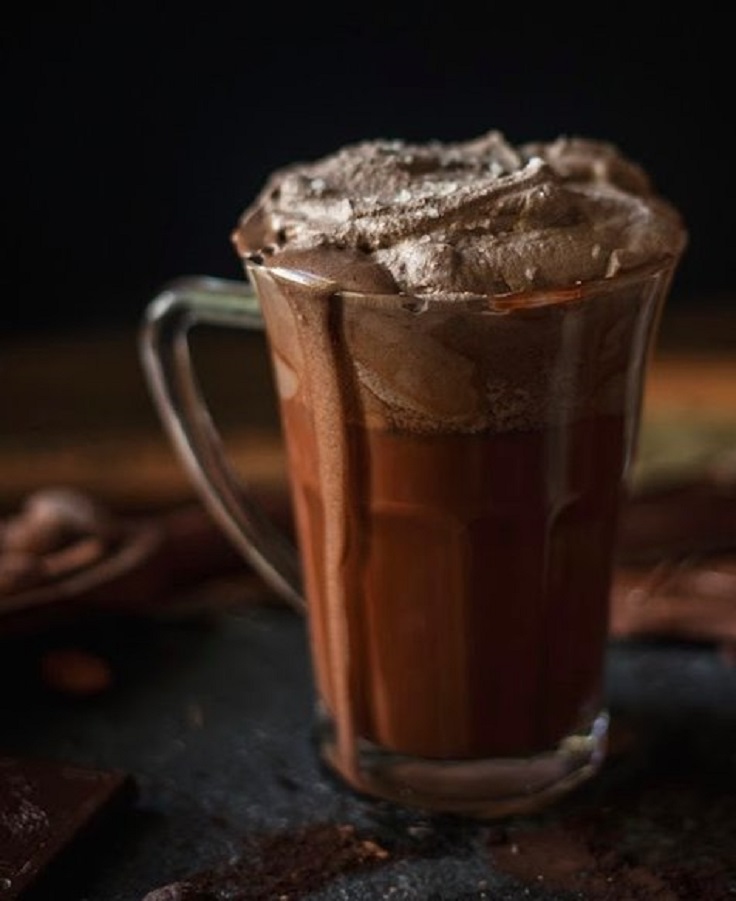 If you love dark chocolate hot chocolate, then this is the right choice for you. Adding sea salt to it will be a great idea. Enjoy!
Peppermint Hot Chocolate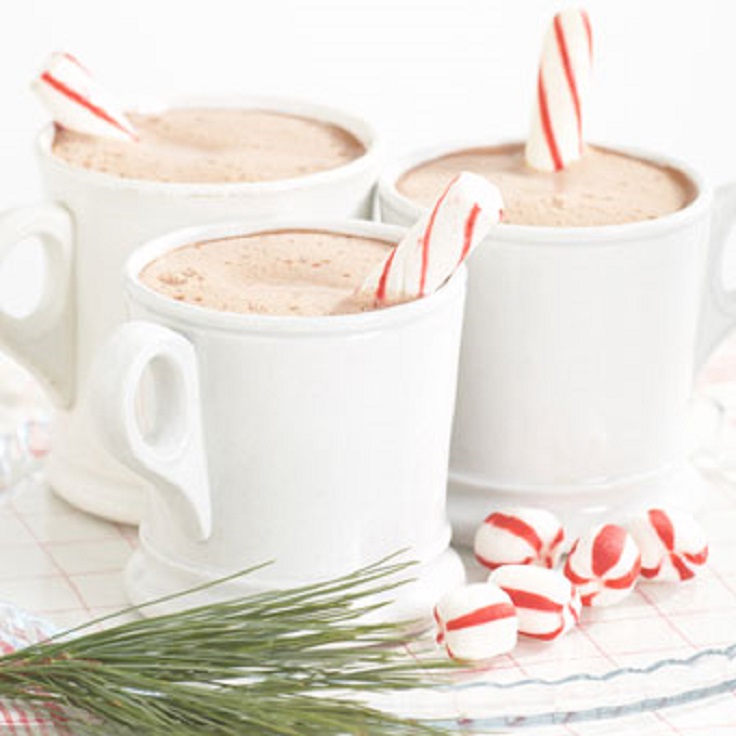 If you ask us, there's no better way to add a refreshing zing to your hot chocolate than by adding peppermint patties to the mix. And never, ever serve a peppermint hot chocolate without a candy cane stirrer!