Turmeric has long been used in both Chinese and Indian systems of medicine due to its powerful anti-inflammatory, antiseptic and antibacterial properties. Modern studies have also shown the fantastic health benefits of turmeric. The main active ingredient is curcumin, which is so powerful that it matches the effectiveness of some anti-inflammatory drugs. Turmeric is the new superfood in our Western societies. It contains iron, manganese, vitamin B6, it lowers cholesterol and it's proven itself as a cancer treatment, both preventing and destroying cancerous cells.
SEE ALSO: TOP 10 TIPS ON HOW TO GROW YOUR GINGER INDOORS
And the best thing is that you can grow your own turmeric in your garden! It's not only a super healthy plant but it's also very pretty. The whole plant is edible; the roots ground up to produce turmeric powder, the leaves can be used as a wrap for steamed fish, and even the flowers can be eaten. Let's see ten tips on how to grow your own turmeric!
1. Use store-bought turmeric roots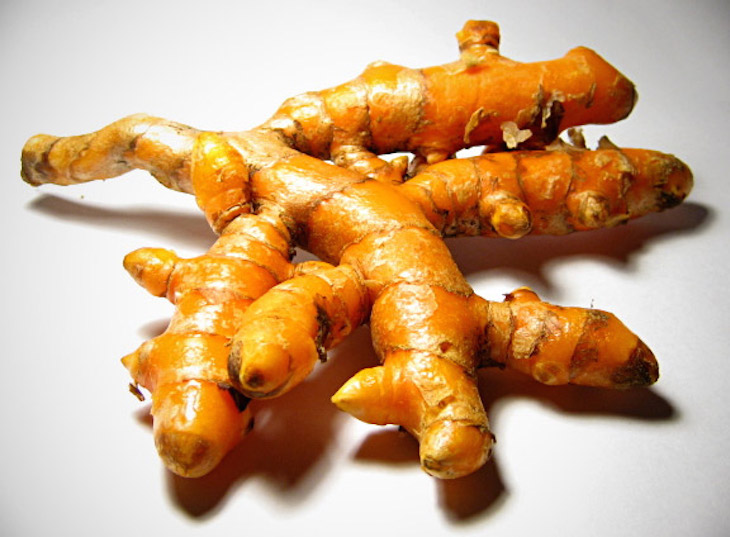 Growing turmeric is easy, fun and rewarding. Turmeric will handle anything you throw at it, returning from drought and sailing through floods. To start with, buy some large, less shrivelled roots from your local Farmers Market. Leave them in a warm, dry place out of direct sun until shoots appear and the rhizomes turn more orange at the tips.
It will take about a month. Where the rhizomes naturally attached to each other, break them apart and leave them rest for 3-5 days more until the severed edges are dried down.