The crop top has been back in style for a few years now, and for the time being, they're here to stay. Itty bitty versions of normal tops might seem difficult to pull off, but they're surprisingly versatile and can look good on anyone.
Before you completely write off crop tops as a garment worn by trend zombies, keep in mind that there are all sorts of different kinds of crop tops to wear and all sorts of different ways to wear them. No matter who you are or your personal aesthetic, there's a way for you to feel good in a crop top.
If you're intimidated by wearing a somewhat shrunken shirt, here are 10 tips to help you wear a crop top. Keep the abbreviated top in your summer outfit rotation with these chic lopped-off looks.
Pair It with a High Waisted Bottom Garment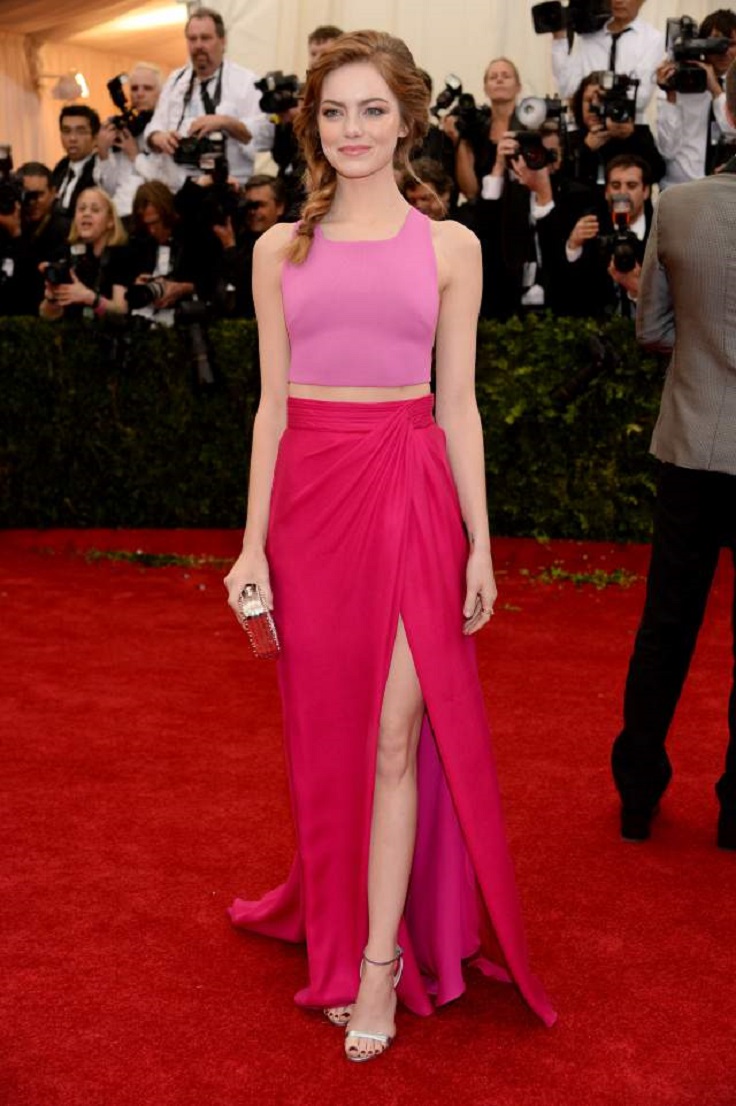 via thegloss.com
Just because your shirt is short doesn't mean you have to expose your belly button. Matching a crop top with high waisted pants or a skirt can minimize and even eliminate any midriff shown.
Graphic Arts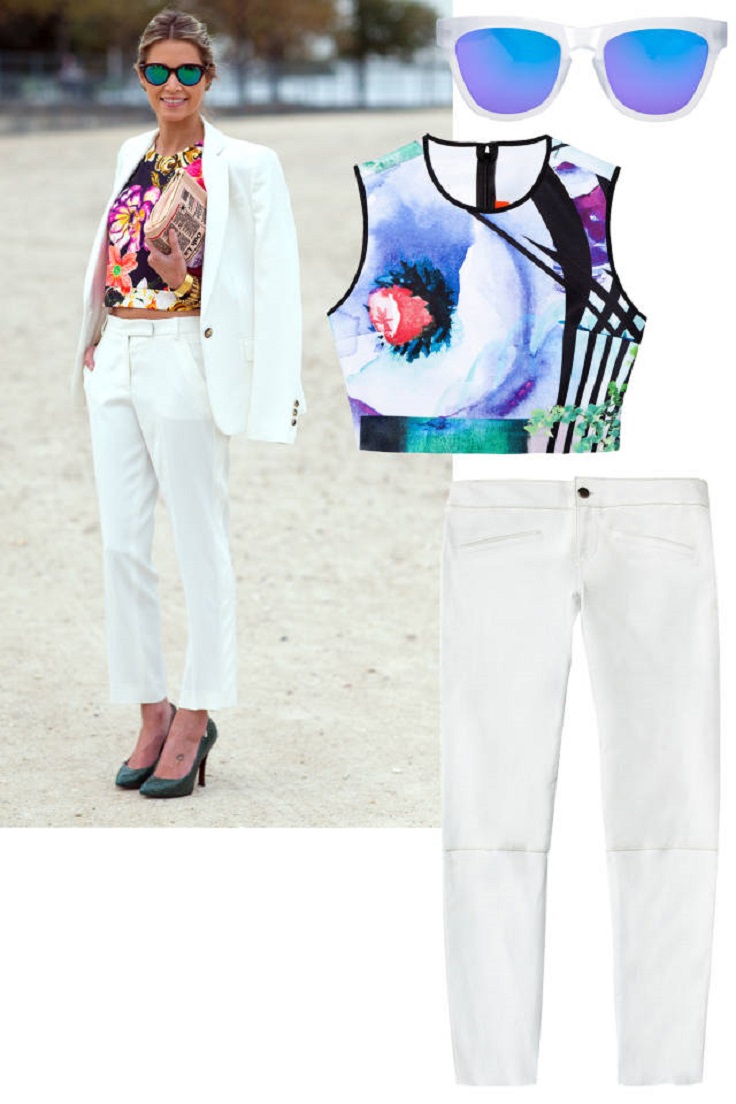 Let a vibrant print pop against crisp. Choose your favourite print, leopard, flower, or tropical one, and make a combination of white pants and coat. Make a mix of hot and cool.
Accessorize with a Long Pendant Necklace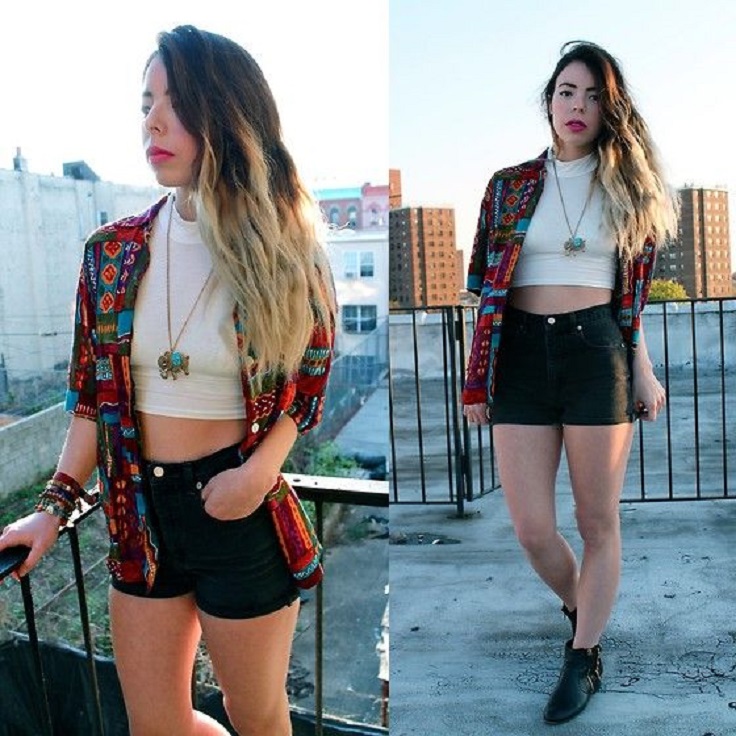 via thegloss.com
A long chain will add balance by drawing the eye down and elongate a torso that's shortened by a crop top. Besides that, long chains are always trendy and fancy.
Tie Up a Button Down for a DIY Crop Top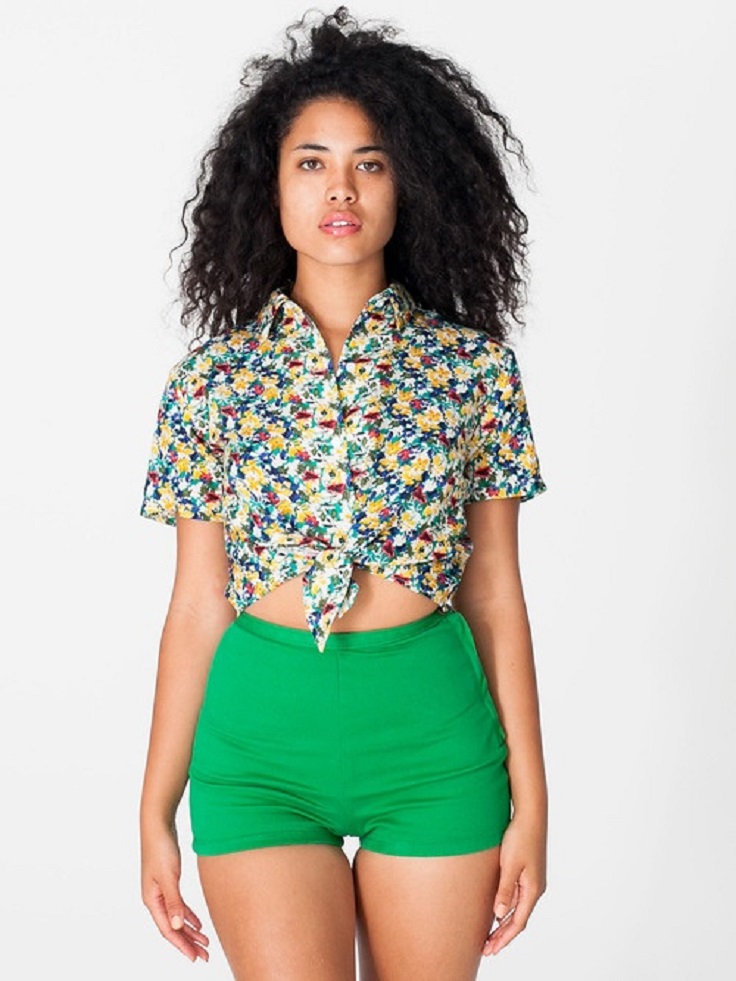 via thegloss.com
You don't have to go out and buy a new shirt or cut up an old one. Just leave a couple of bottom buttons undone and knot the bottom part of a flannel, chambray or classic button-down to bring it up to your waist.
Girl Next Door
A shrunken knit or soft crop top sweater, plus blue jeans, from the lighter one to the darkest one, and slides is a cute and casual way to cropped.
Beachy Boho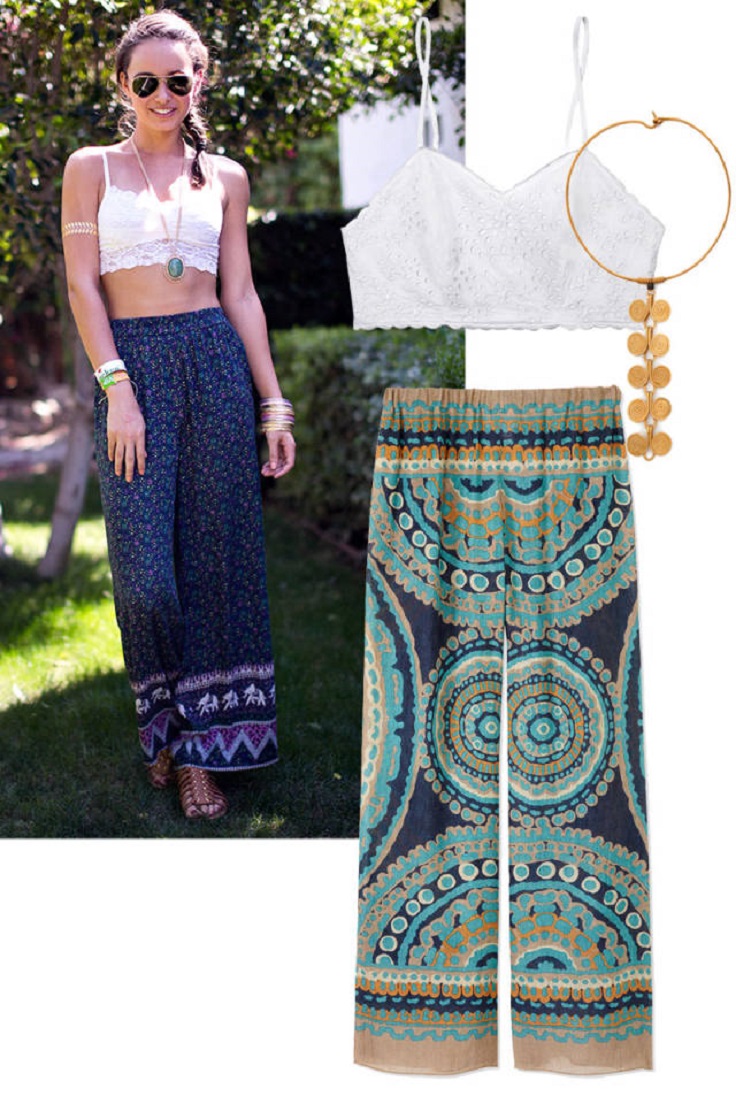 Stay carefree and hippie chic all season long in an eyelet top and gypsy prints. Put Ray-Ban style sunglasses, make some cool braid on one side, long-chain, beachy sandal and you gonna rock!
Keep Proportions in Check with a Voluminous Mini Skirt

via thegloss.com
Outfits made up of tight crop tops and circle, or skater skirts are everywhere because they look good. When the weather is a little bit cooler, this combination with some short boots is perfect!
Match with a Pencil Skirt
via thegloss.com
An outfit comprised of a crop top and a pencil skirt screams "barracuda." Don't be intimidated by this look because you'll look intimidatingly powerful in it.
Wear the Same Pattern on Top and the Bottom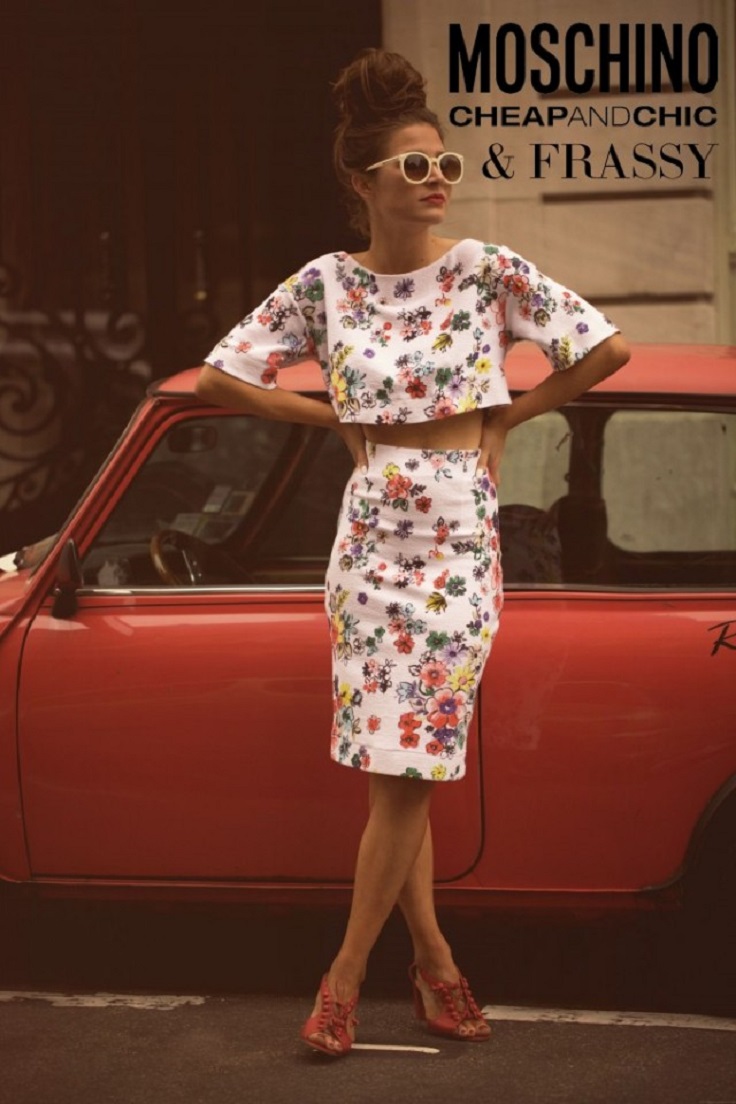 via thegloss.com
A floral top with the same floral bottom would be overwhelming if the top weren't cropped. The truncated top breaks up the pattern, so you don't look like a couch.
Crop Top Under Overall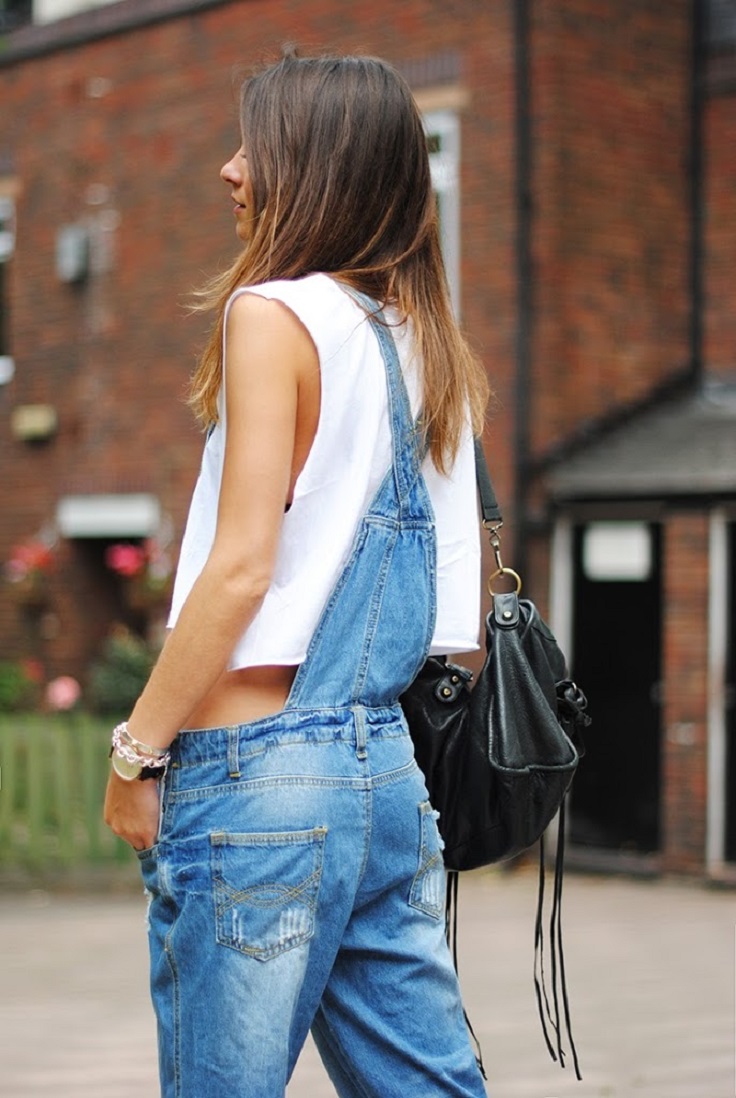 Overall, land some coverage to an itty – bitty bralette so you can show some skin without exposing all. The overalls will keep you covered, and the crop top will keep you from looking like a farmer.