The favourite holidays of the year are approaching – Christmas and New Year's Eve. Every home is decorated in a way that captures the true magic of the holiday season. However, despite all the different holiday decorations, it's completely clear that an appealing Christmas tree loaded with alluring  Christmas lights and ornaments is a sight to get anyone into the festive mood. There are various Christmas tree themes to choose from because the most important part of all is to decorate it well. Whether you prefer a simple, traditional look or you like to play with unique & bold colours and accents, but at the same time to match with your home decor, we have selected the Top 10 Inventive Christmas Tree Themes for you. Place your beautiful Christmas tree in the centre of the house and make it be one of a kind.
You can check out our other "TOP 10 Christmas" lists of ideas, crafts, recipes by clicking here.
Traditional Red And Gold Christmas Tree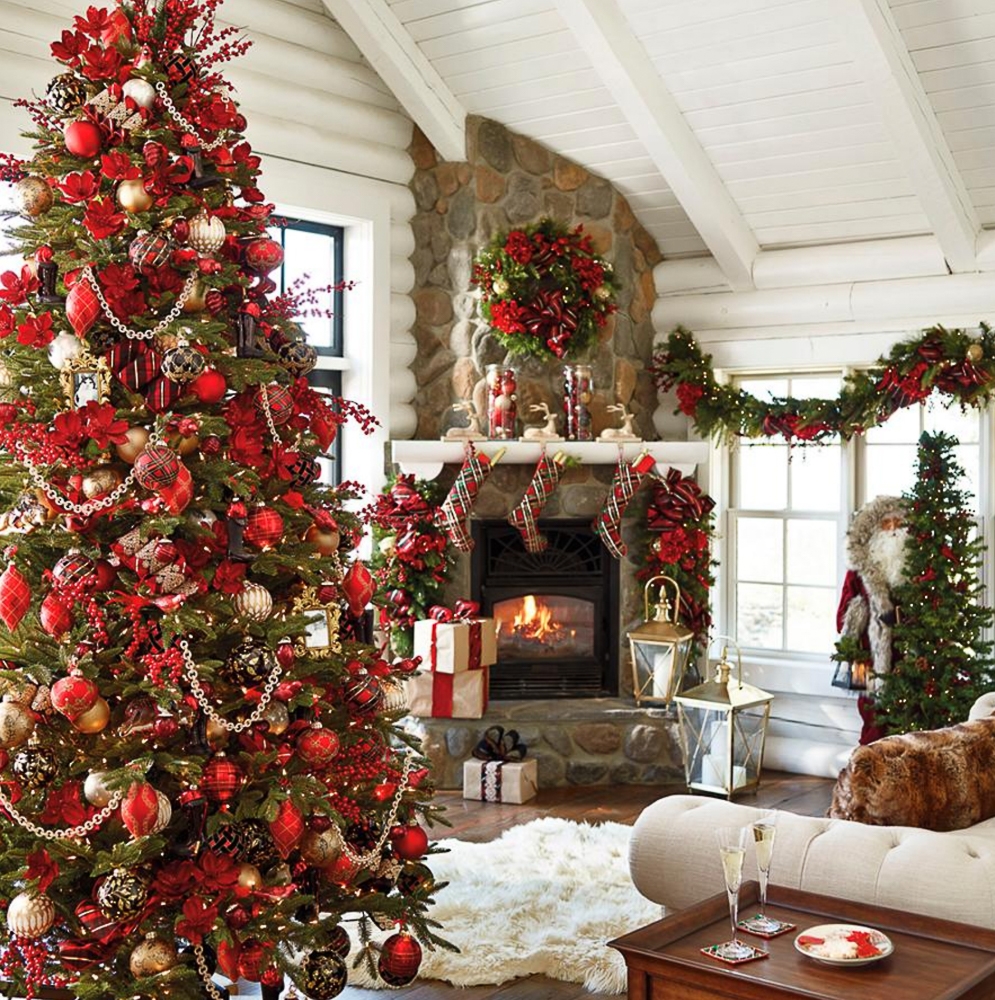 Despite the many trends for decorating Christmas trees, we start the list with the traditional style. That means red and gold ornaments, ribbons, Christmas lights and a very tall Christmas tree. This style arouses nostalgia for the past. The gold resembles the candles that were once used for decoration, and the green and red are the traditional symbolic colours of Christmas. Plus, it will give an elegant touch to your living room.
This trend has become more and more famous nowadays. The key decoration rule is having as few ornaments as possible
and a tall tree with sparse branches that resemble a natural Christmas tree. The ornaments should be small and not so striking.
White Christmas Tree with Red Ornaments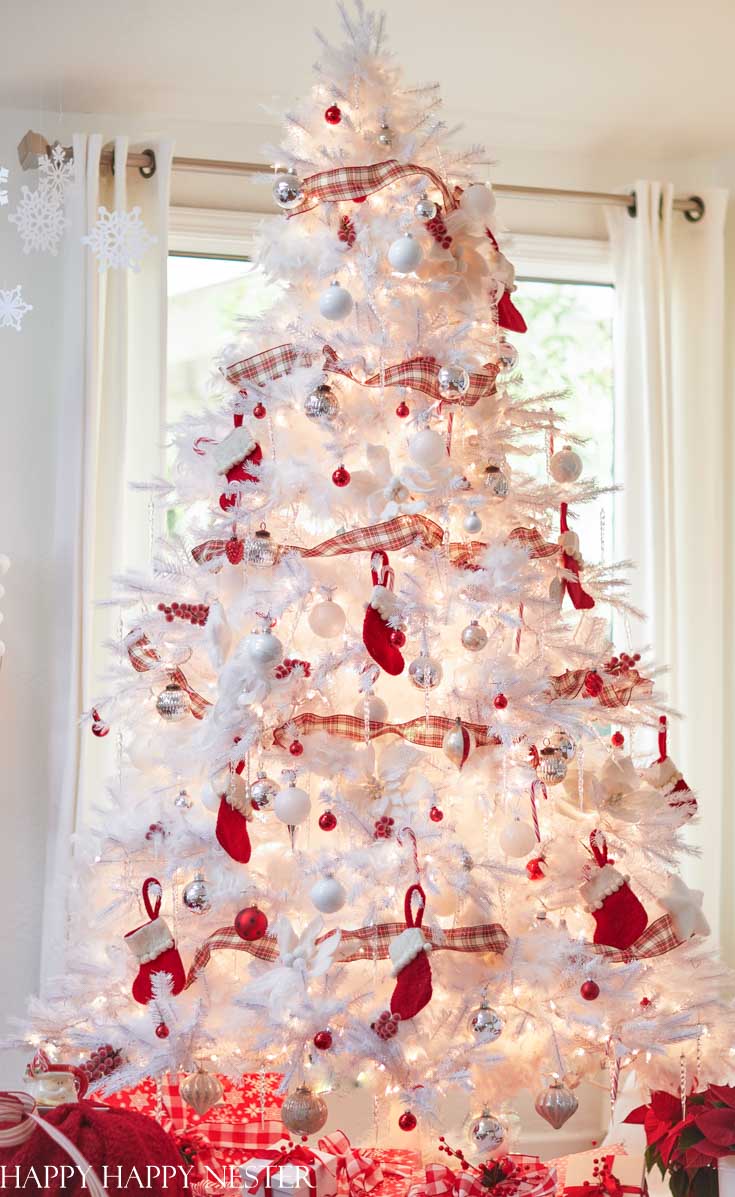 We suggest a white Christmas tree with red ornaments because it looks festive and fresh. Besides ornaments, you can add candy canes too. Once you add the Christmas lights, the tree will look so bright and snowy.
Citrus Christmas Tree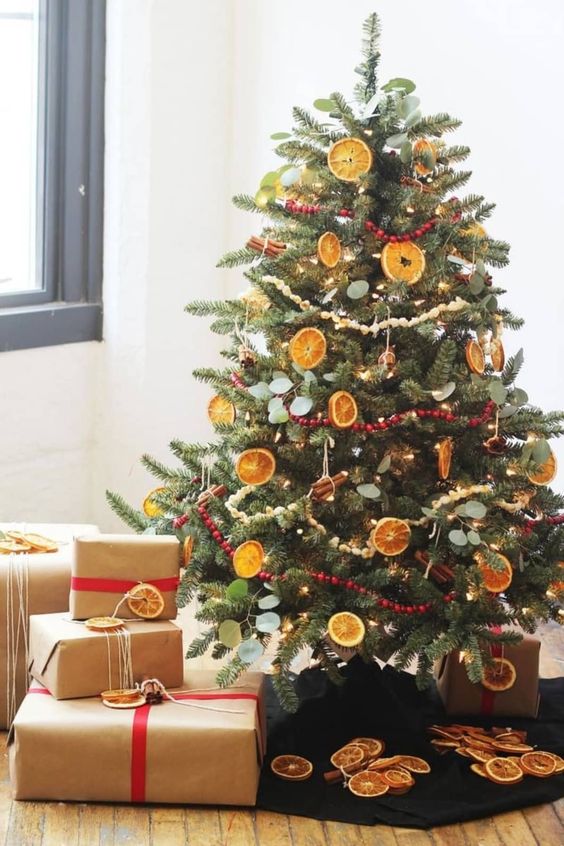 With this citrus Christmas tree, your home will always smell magical. It is totally suitable for rustic home decor and will give a fresh-from-the-woods look. The key thing here is to add citrus ornaments, and cinnamon sticks or any natural handmade ornaments. This theme is a great way to stay eco-friendly this year.
Family Photo Christmas Tree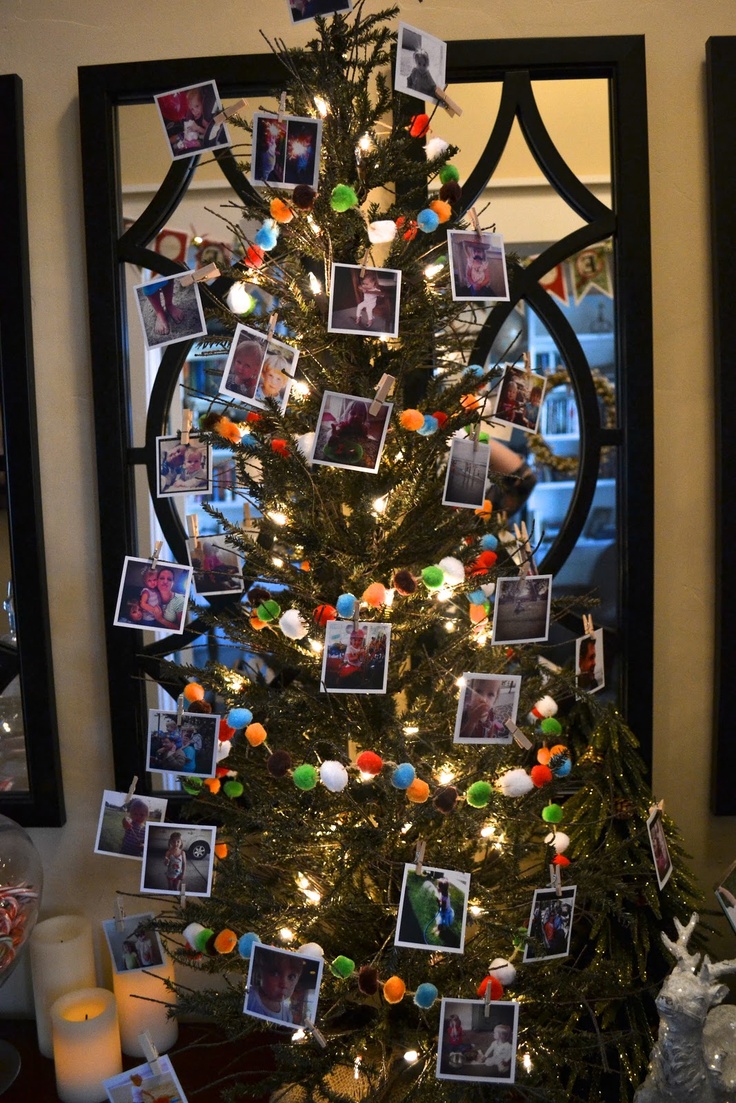 What's a more beautiful ornament than old family photos that evoke beautiful memories? You can check our article for Top 10 Awesome DIY Christmas Photo Ornaments here for more ideas on how to decorate a Family Photo Christmas Tree.
Minimalist Christmas Tree
Minimalism is a lifestyle that is becoming increasingly popular due to its many benefits. If you are one of those whose minimalism is their religion, here is an idea for a minimalist Christmas tree. Simplе, right?
Nutcracker Christmas Tree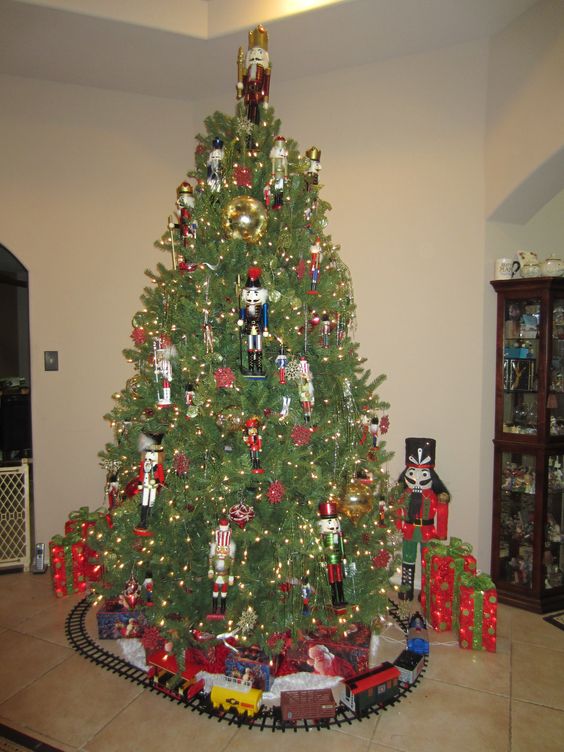 Nutcrackers are a not so overrated holiday symbol. In fact, Nutcrackers were traditionally presented as keepsakes to bring good luck to the family and to safeguard the home, according to German mythology. According to mythology, a nutcracker symbolizes power and strength, and acts as a loyal watchdog, protecting your family from evil spirits and danger.
Vintage Christmas Tree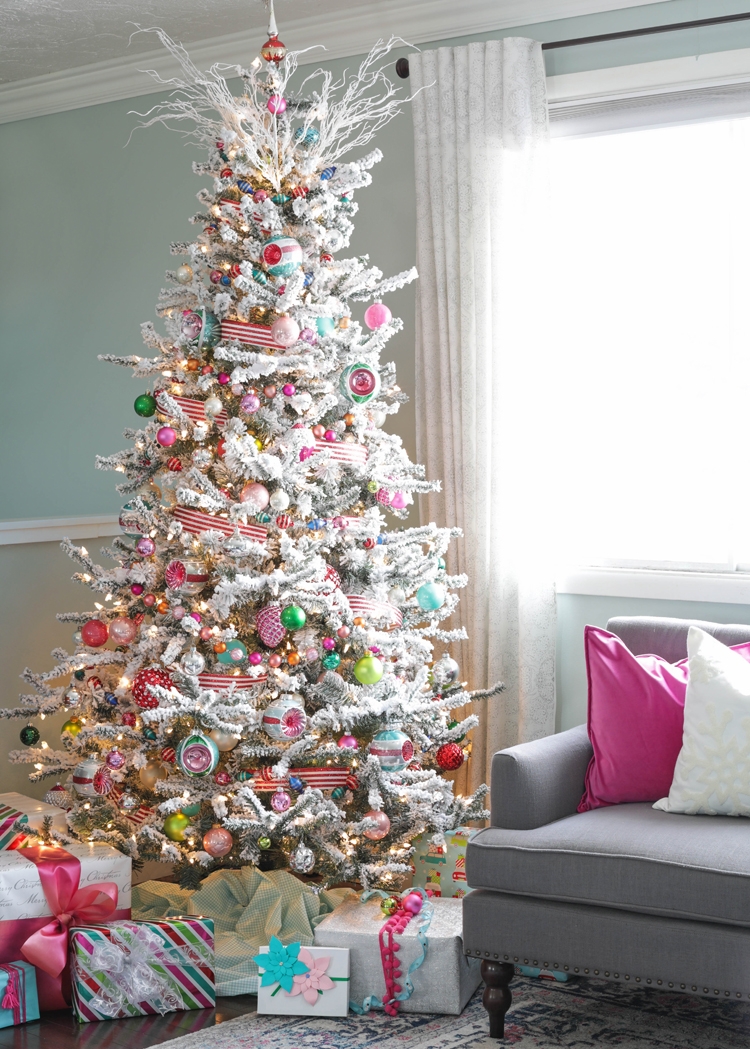 The Vintage Christmas tree is meant for those whose holidays are a tradition and you nurture the Christmas tree with love and care. You often make DIY ornaments or collect your family's old lanterns. It doesn't matter if they are modern or expensive, but if they are of special importance to you and your family.
Marvel Christmas Tree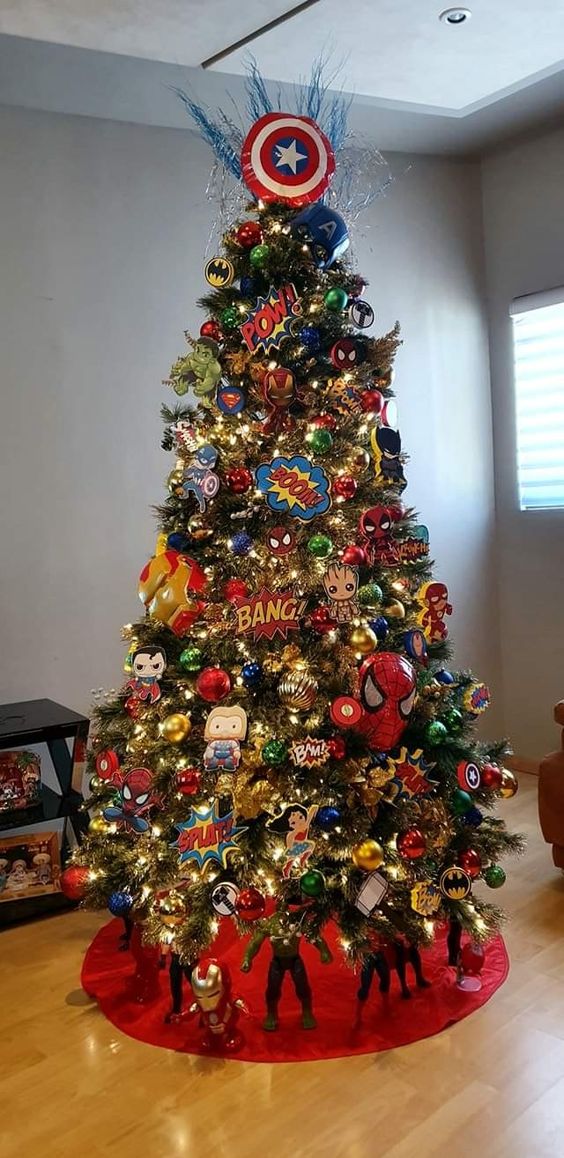 For the Marvel fans out there, here is the perfect Christmas tree for you. Bring all your Marvel toys and put them on the tree.
Candy Coated Christmas Tree
This pink paradise is the kid's favourite. You can buy real candies and put them on the tree, or buy candy ornaments. Just make sure it looks pink and colourful. For this theme, it's best if you have a white or pink Christmas tree.
During the Christmas holidays, the Christmas tree is the biggest and most beautiful decoration in the home. It is the Christmas centre of attention. We hope you will use one of these Christmas tree themes ideas and share your decorated Christmas trees with us in the comments section below.
Happy decorating!