Joggers are the kind of pants you would like to wear every time you need to wear something so cozy and comfortable. There were days when wearing jogger pants wasn't a trend, but today joggers can be seen so often on the street style.
If you're in doubt whether or not wearing jogger pants is something you can do, check out these ten outfits. There's something for everyone – more elegant, more sporty, or even more casual combinations. Check them out, and let us know which one is your favorite!
1. Jogger Pants & High Heels
via fashiongum.com
Wearing jogger pants and high heels can make you look less sporty and more elegant! Here's an example for that – the sweater and the shirt with Peter Pan collar look really adorable, and this way, they go very well with the jogger pants.
2. Sweater Weather
There's nothing cozier than wearing your favorite sweater with jogger pants. This combination not only will make you feel comfortable with what you're wearing, but it will also look so adorable with the neutral, Earth tones colors.
3. Animal Print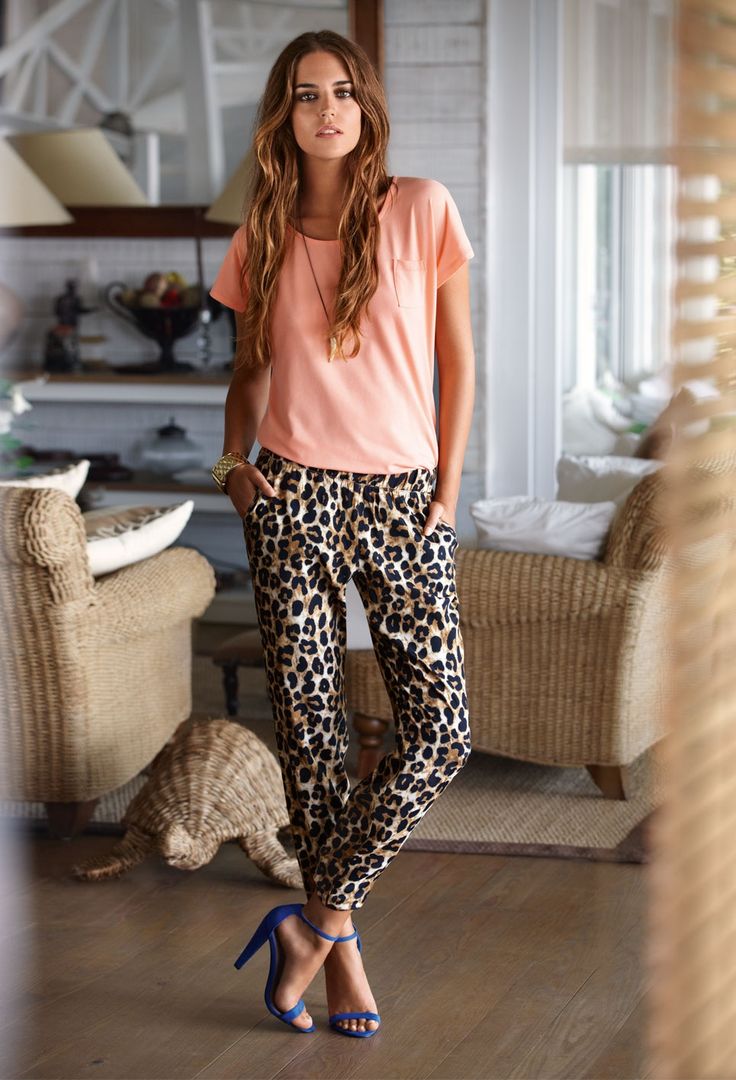 via hercampus.com
If you're an animal print lover, having this kind of jogger pants is a must. You will find them very comfortable, and you can combine them with many other pieces. Just look at how good these blue high – heels and the peach-colored shirt go with the pants. We love it!
4. Casual
via sydnestyle.com
Here's how you can be sporty and chic at the same time. The good thing about this outfit is that you have everything you need already. You need to wear your favorite pair of sneakers, jogger pants, and a comfy t-shirt.
5. Street Style Chic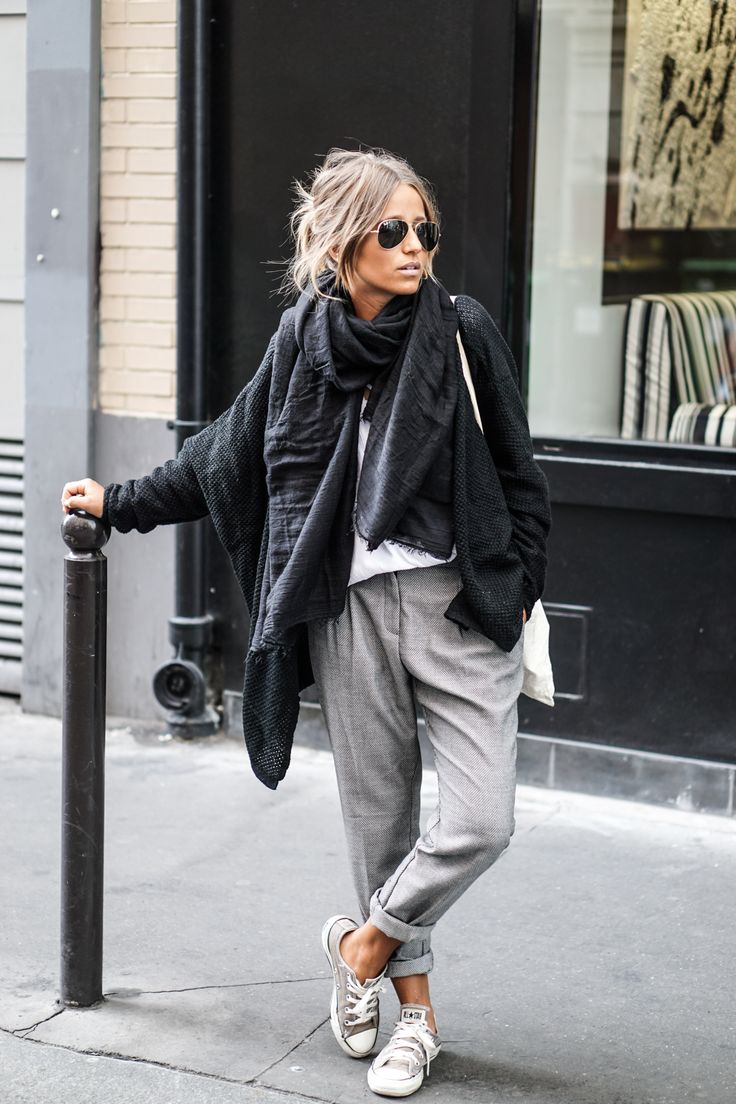 via sayyes.com
It can't get any chicer than this! Something is amazing about layer outfits – they give away some casual, chic, and feminine vibes. Next time, if you're wondering what to wear with your jogger pants and pair of Converse, take out the big scarf, the big shirt, and some jacket to achieve the layer's effect.
6. Out and About
via thestyleperk.com
The jogger pants can make a very elegant combination, even though they are considered a more sporty choice. One way you can come up with an elegant jogger outfit is to make sure the rest of the clothes you wear and the shoes too are more elegant. You can wear a bodysuit with matching color, a pair of high-heels and a purse.
7. Rocker Chic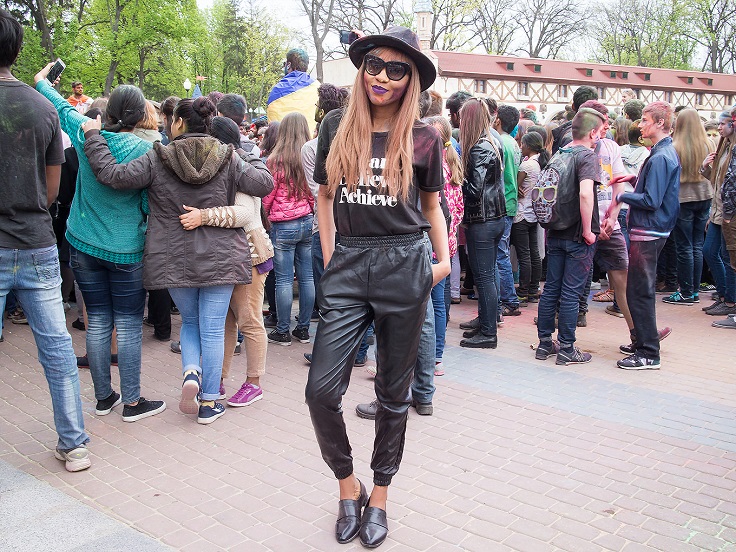 via modavracha.com
There's something about black leather that makes an outfit appear more grunge, rock, edgy. Add a hat or any other matching details, and you can feel like the future street-style star! If you're wondering how you can make it happen, look at the photo – we're in love with the combination.
8. Sporty Elegance
via brettrobson.com
This isn't something that you would wear in a gym, but it has some sport's influence to the point where it isn't sporty anymore! In fact, this is a very cool outfit inspired by the 90's fashion with crop tops and joggers. Add your favorite piece of jewelry, and voila!
9. Joggers for Office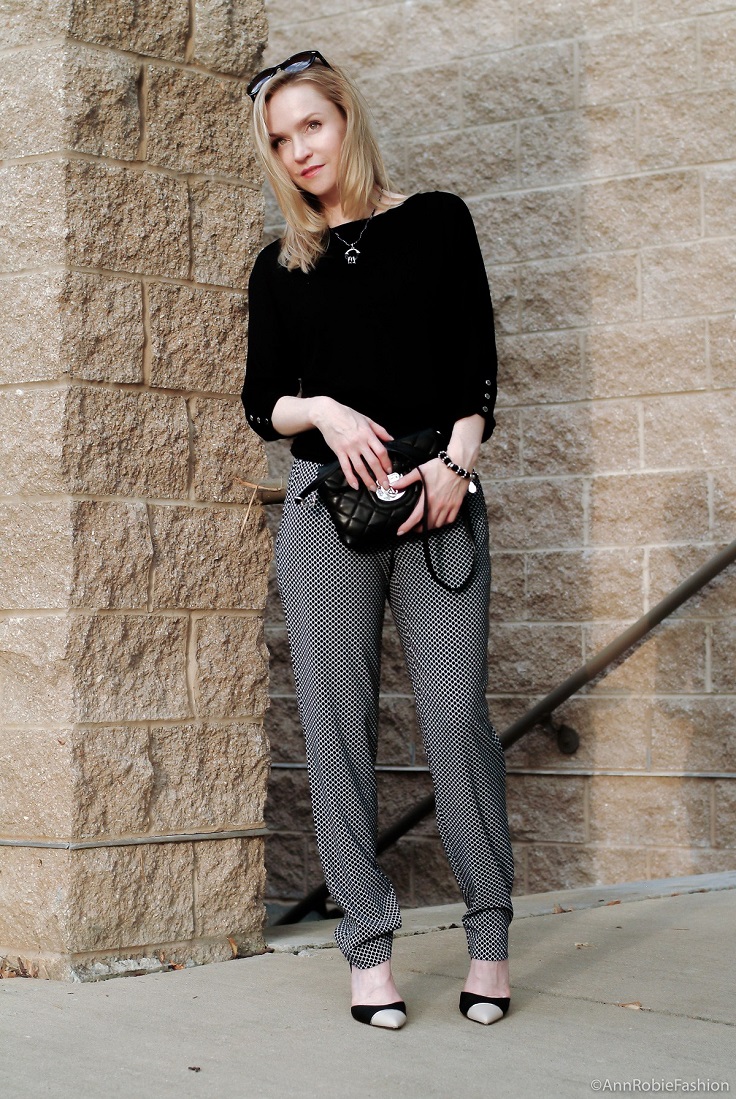 You can wear jogger pants in the office and still professional. Just look at this photo and see how this blogger has come up with this combination – a pair of heels, jogger pants with an interesting print, and a basic black t-shirt can just do the trick.
10. Ready for Meetings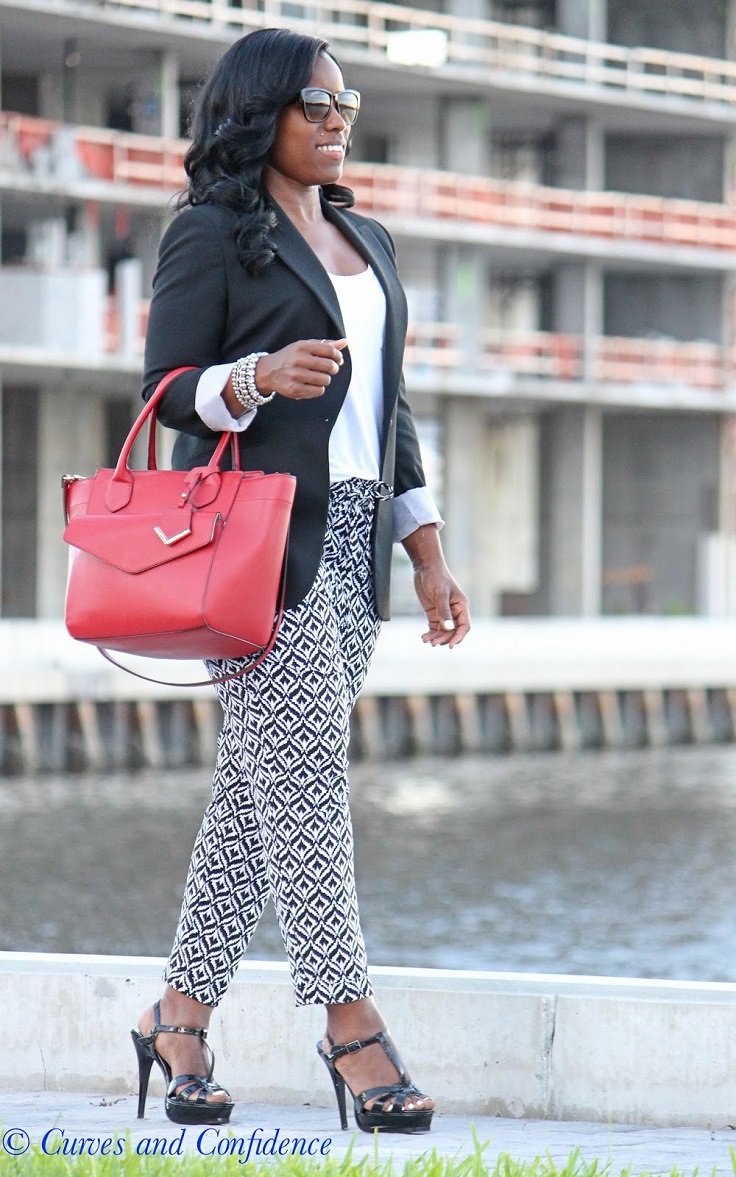 via curvesandconfidence.com
Here's another example of how you can wear jogger pants and be office-ready. No matter if you're running for a meeting, a date, or a catch-up with friends, this combination of jogger pants, a blazer, pair of high-heels, and a shirt can look amazing. Just make sure to match it all well!