The most celebrated holiday of the year is almost here and every home must be decorated and prepared for the big day. But sometimes, just before Christmas Eve, you maybe had a busy work schedule or maybe you have no inspiration for decoration, but now you start to feel the euphoria? If you have this kind of problem, then you are on the right track! TopInspired.com has made a collection of Top 10 Last-Minute DIY Christmas Decorations which will fill your home with Christmas magic. Scroll down and check out these last-minute ideas for decking your home in style!
You can check out our other "TOP 10 Christmas" lists of ideas, crafts, recipes by clicking here.
Gift Wrapped Front Door with Tag
Maybe you decorated your Christmas tree, the windows, the whole living room, but you forgot your front door? Here's an idea of how to decorate your front door in no time – make it look like a wrapped gift! Although this decoration looks impressive and delicate, it actually requires little equipment. Make sure to choose colours appropriate to the colour of your front door, even though by choosing the classic Christmas colours, red and green you will never go wrong.
DIY Fabric Ornaments
Maybe you have a Christmas tree but you do not have enough ornaments? Or maybe your budget is limited so you don't have nor money nor time on new ornaments? We are here to save you from despair. We suggest you make the ornaments by yourself out of fabric. We just present the idea in front of you and you use your imagination and creativity to create these ornaments in whatever colour you want!
DIY Christmas Sign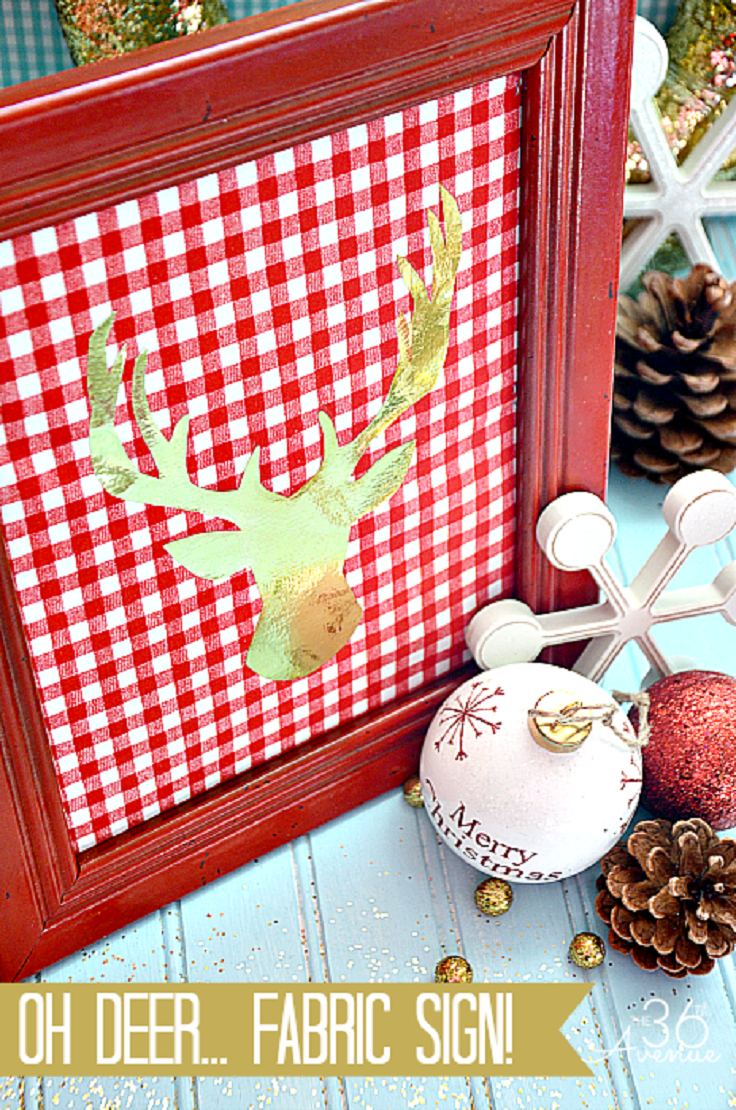 We all have some old photo frames at home. Why don't we use them as a Christmas decoration? Grab your frame and get ready to make this cute Christmas decoration!
Lighted Burlap Garland
Besides the ornaments and the lights, the garland is the next important decoration in the holiday decor. What's a Christmas tree without a garland? Here's an idea for a super-easy garland made of burlap.
Wine Bottles Christmas Display
We will never stop suggesting ideas for Christmas decorations with things that most definitely collect dust somewhere in your home. One of those is old glass bottles. We found an idea of how to repurpose your old wine bottles into Christmas themed vases. They will brighten up the Christmas spirit on your dining table, your coffee table or your fireplace.
Cinnamon Stick Mini Christmas Trees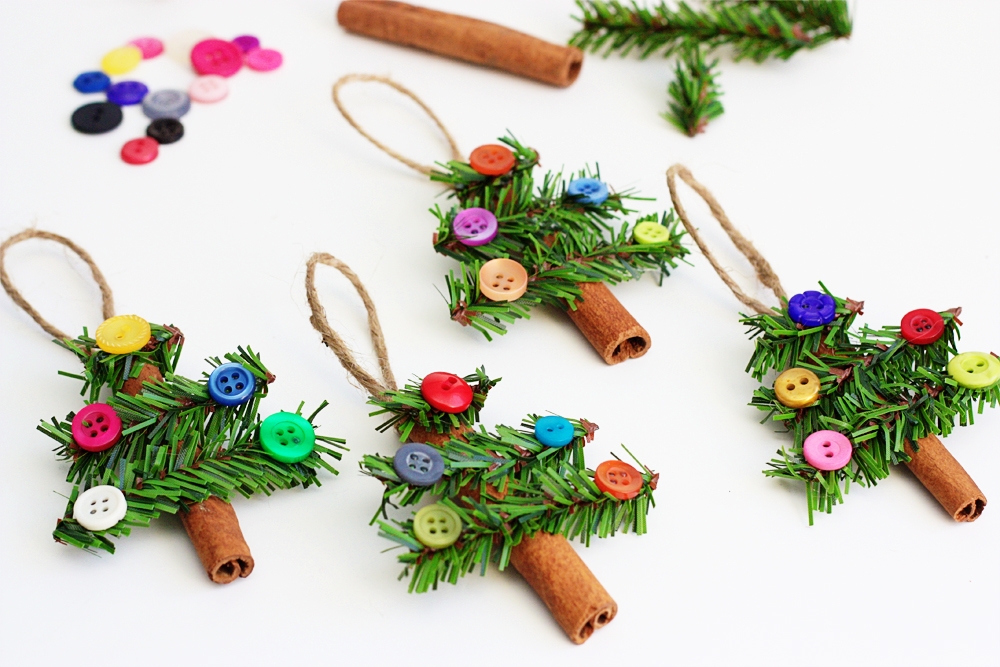 Make your home smell like Christmas with these mini Christmas tree ornaments made from cinnamon sticks nd your Christmas tree will be the centre of the magical aroma. Enjoy!
Light Bulb Ornaments
Try and make your own creative masterpiece from old overused light bulbs. Yes, even light bulbs that are no longer in use can be a completely new, creative way to make Christmas ornaments. The process is super fun, so your children will definitely enjoy making these cute ornaments as well.
Christmas Frame Wreath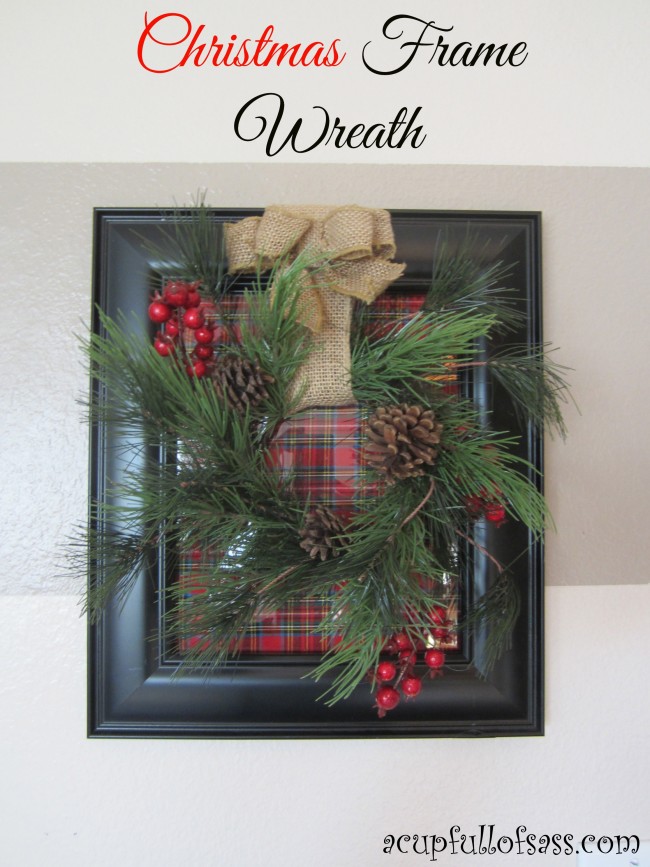 The Christmas wreath is an incredibly important decoration. If you do not have a Christmas wreath yet, here is another idea on how to use an old picture frame as a Christmas wreath for your front door.
Mason Jar Luminaires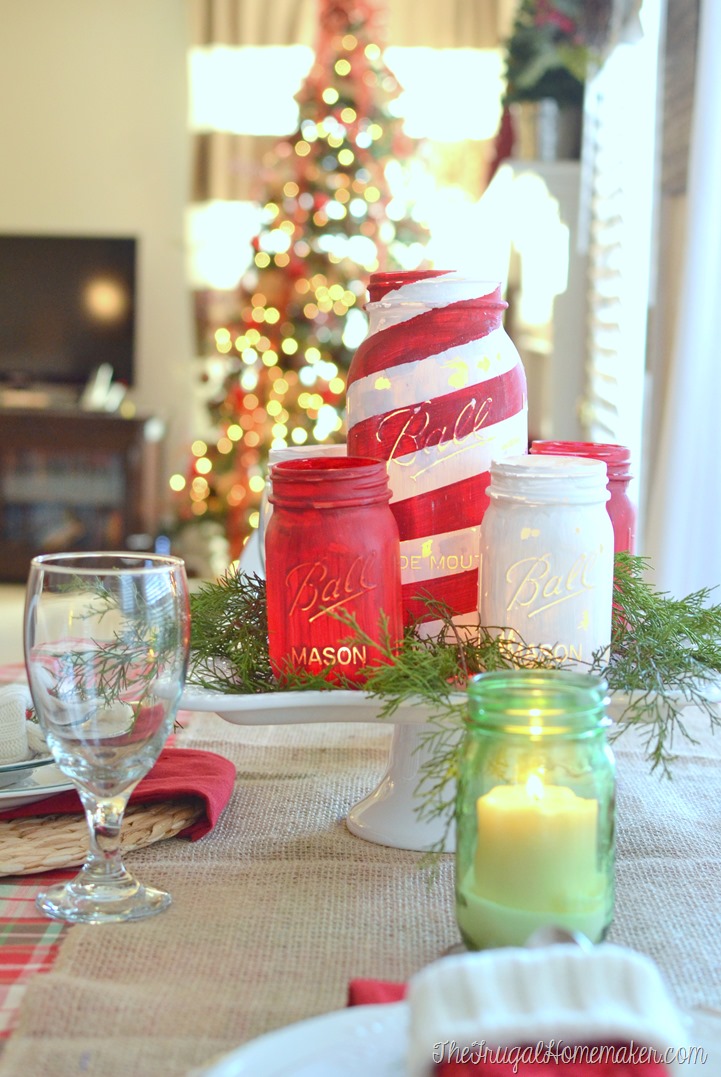 At home, you probably have a bunch of empty jars that collect dust for no purpose. Believe it or not, you can make cute Christmas luminaires out of them with a unique Christmas look. They would be a perfect Christmas detail for your interior or your front porch.
Popsicle Sticks Snowflakes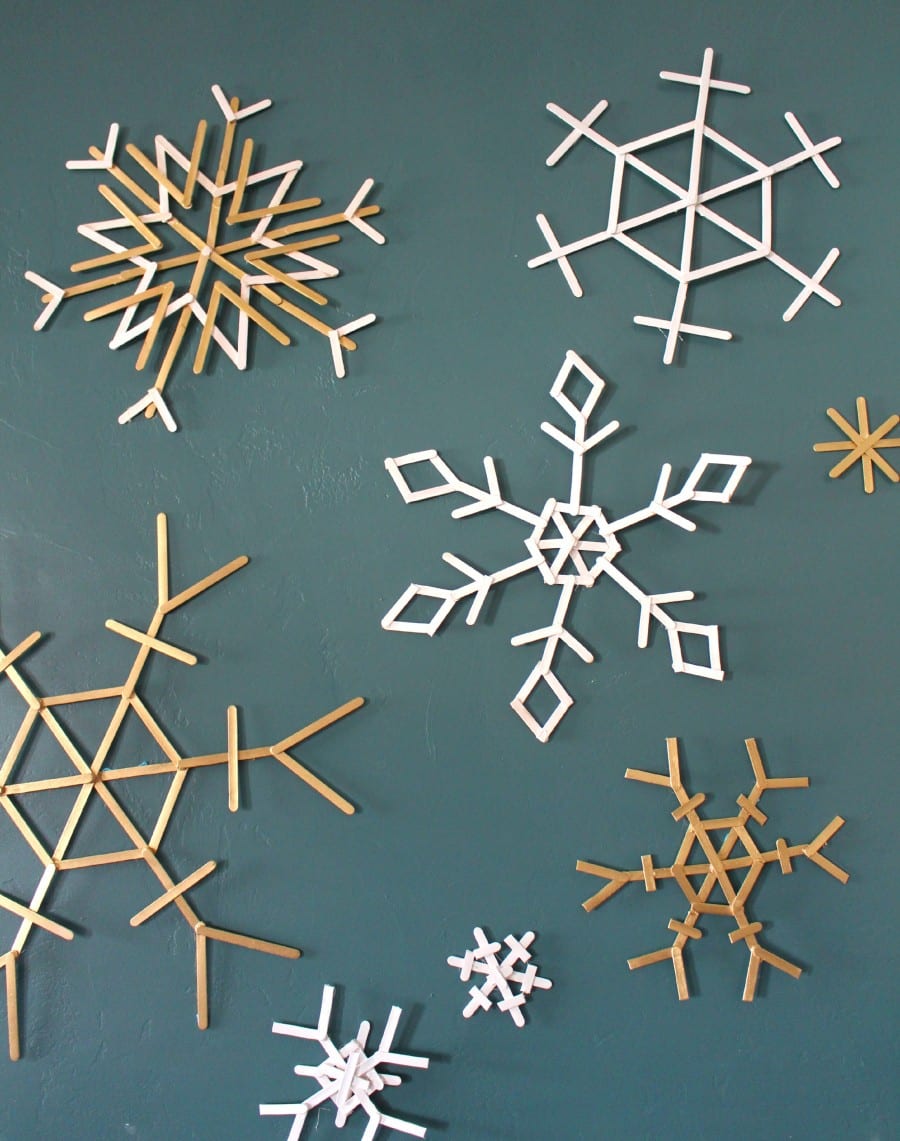 Тhis idea, to make popsicle sticks snowflakes is such an easy make because you only need popsicle sticks and glue and wood paint if you want, it's optional. The idea gives you the freedom to make snowflakes in various shapes and sizes.
We hope we helped you decorate your home at the last minute with these wonderful Christmas decorations. Almost all the necessary materials necessary to make these decorations are things you already have at home, so there is no need to waste time going to the store to buy materials. We know how crowded the stores are when the Christmas holidays are right around the corner.
We would be more than happy if you share your end results with us in the comments section below.
Happy Crafting and Merry Christmas!