Although the lobster is one of the most expensive seafood on the market, its exquisite taste makes you forget how much you paid. And that's probably the main reason why we don't indulge in this food more often because if we could, we'd have it every day, wouldn't we?
This delicacy's sweet and succulent meat makes it the king of the crustaceans. Lobsters are also very healthy and can be cooked in a variety of ways, and preparing them may not be as hard as you might think. Just follow the recipes below to learn the best ways to cook lobster and you'll have an amazing dish for your next dinner. Enjoy!
Lobster-Less Corn Chowder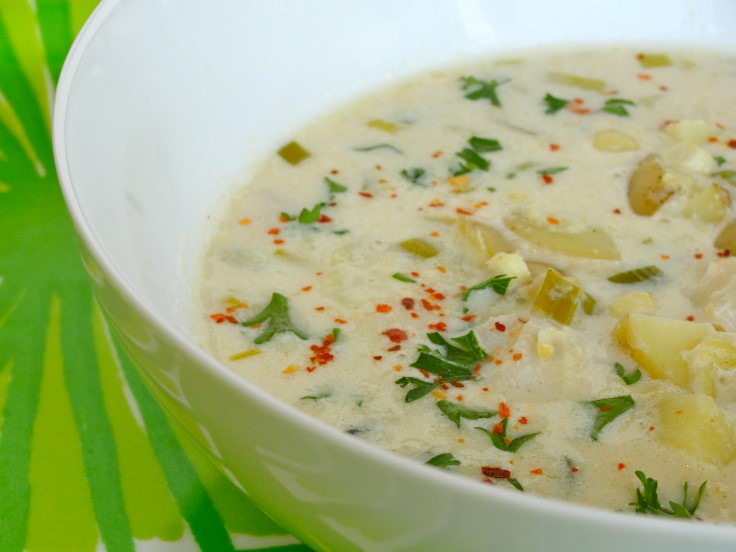 Not much can beat the succulent, buttery-sweet taste of the coveted jewel of the ocean, the lobster. For people on a low sodium diet, this recipe with lobster substitution is perfect, but also great for those who do not live by the sea, are allergic to seafood, and want to save some money. The trick is to imitate the dish's main flavors and textures. It's precisely the recipe: a mimic!
Lobster Ravioli with Saffron Cream Sauce
Everyone in their cooking arsenal needs a fast but truly impressive meal. Usually, everybody's go-to is ravioli or some other form of pasta; it cooks in a couple of minutes and all you really have to do is make a great sauce. You can make the meal within half an hour, and it is pretty easy to have most of the ingredients on hand.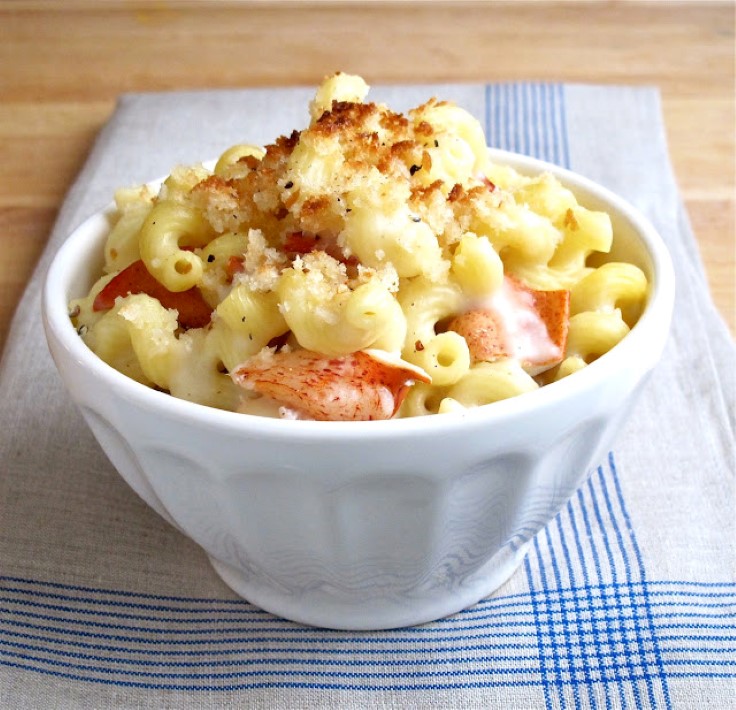 There are some meals that we always think are not to be made at home. One of those is Lobster Mac & Cheese. It is considered too indulgent, so frivolous, financially indulgent, and a waste. However, In Boston is everywhere on every menu for $25. With this recipe, you can make 2 portions for $25 right there, in your kitchen. So, dig in!
Sauteed Lobster Scampi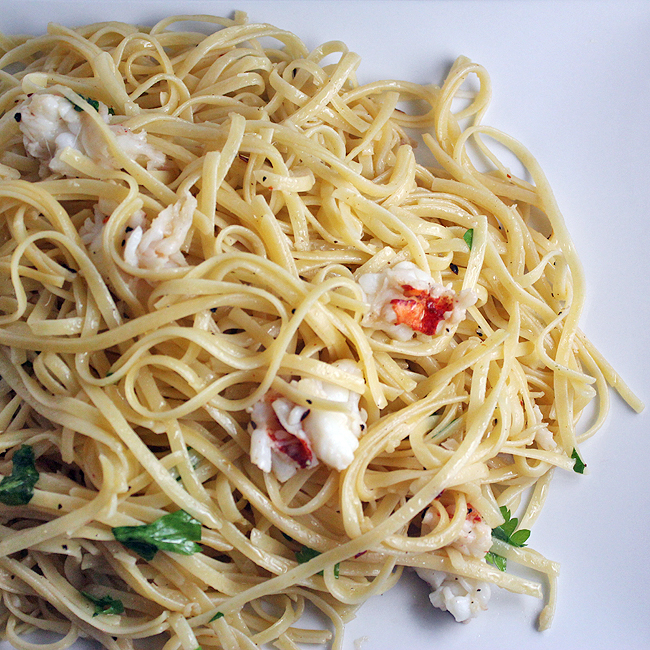 This lobster scampi is luxurious, with butter and garlic and fat chunks of lobster meat tangling through a plate of linguine. But it won't ruin your budget if you feed two people per lobster tail. Thanks to the generous hit of lemon juice and zest, plus a hefty pinch of red pepper flakes and a sprinkle of fresh parsley, it tastes new and light, and not like the carb bomb it really is.
Butter Poached Lobster & Shrimp with Fresh Tomatoes
In a rich, buttery sauce, this Butter Poached Lobster is slow-poached. Put some fresh herbs and some of the freshest tomatoes you can find. This is an easy and very fast way to cook lobster with a lot of flavors. With an addictive butter sauce, it's so succulent that you'll come back to it over and over again! Fast, delicious, and with a touch of decadent!
Lobster Spaghetti with Sweet Garlic and Chives
This is a perfect example of one of those high-brow, luxurious meals, but it's still extremely easy and quick to cook. We usually reserve it for specific occasions, but you could possibly make it just as sweet with shrimp or monk-fish. You just need six ingredients for a culinary masterpiece on your dinner table—spaghetti, tomato sauce, lobster, chives, garlic, and sweet vermouth.
The Maine Lobster Roll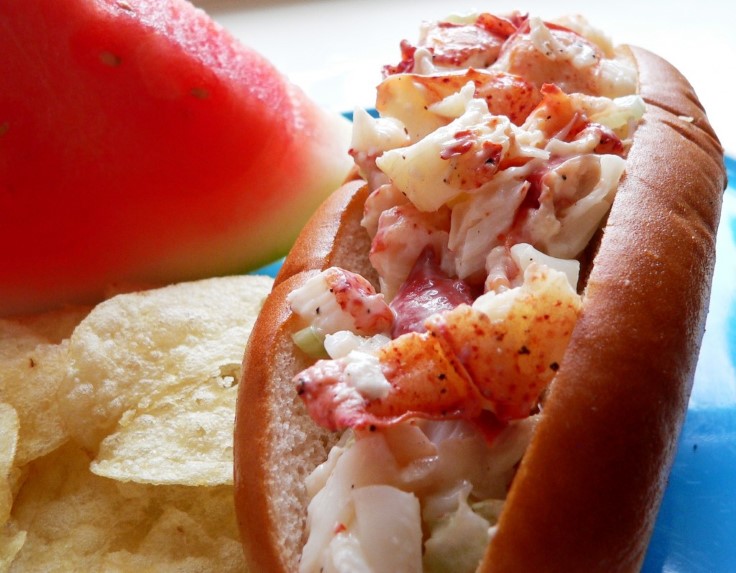 Looking to bring back sweet summer memories? Want to recreate a classic lobster? Well, here are a few fast and easy tips to make the Maine lobster roll. A hot dog or a hamburger bun or other bread may be used with butter or with mayo. Light mayo is used in the traditional lobster roll. Make sure that fresh ingredients are always used, and keep it simple! Do not overwhelm a selection of other vegetables and spices with your lobster roll; it will take away from the classic flavor.
Lobster Stuffed Mushrooms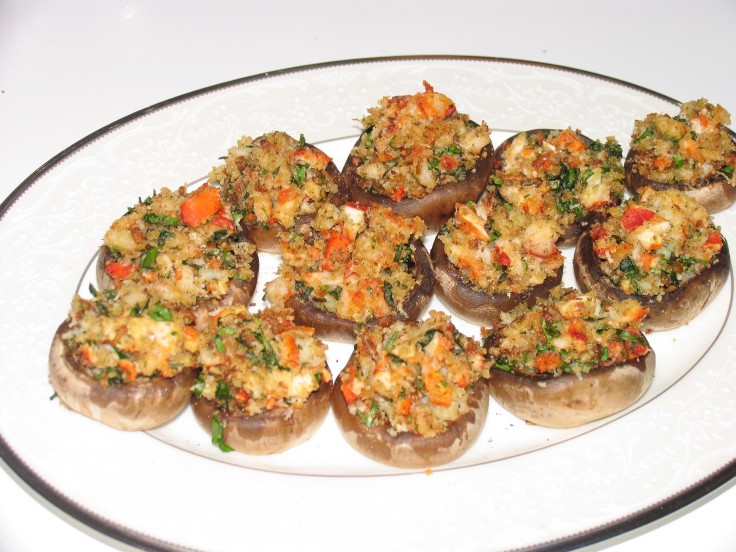 In this delicious appetizer, tender, baked mushrooms are stuffed with a buttery lobster filling. In this recipe for Lobster Stuffed Mushrooms, lobster is heavenly. It takes under 20 minutes for these stuffed mushrooms to whip up. So, if you are looking for a lobster recipe that is simple but impressive, this is what you want to make.
Clearwater Lobster Cakes with Sweet Chili Dipping Sauce
Tonight, if you have lobster cakes for supper, make sure they're fine. This is a recipe that's out of this world right now. There are no excess ingredients and that's what you're looking for. And quick mayo, sour cream, and chili is the perfect dip to go with the crab. Enjoy yourself!
Lobster Thermidor
The French Lobster Thermidor is one of the most romantic dishes, especially if you're dining overlooking the sea. It consists of a creamy mixture, crammed into a lobster shell, of cooked lobster meat, egg yolks, and cognac or brandy. Wherever you are, share this lovely dish with the love of your life.
Now, if you love lobster, and you loved our recipes, don't wait. Start cooking immediately and dig into it. And leave a comment to tell us the best recipe that you tried.