Marilyn Monroe is a timeless sex symbol that, even after a long time she still takes everyone's breath away. Her amazing smile, beautiful eyes, and gorgeous body are something that makes her so unique and unforgettable.
The way she wears her makeup is just another thing that makes all women around the world admire her even more. Learn the tips and tricks that she used to create her flawless look.
How to apply your lipstick, eyeliner, eyelashes like she did, and learn many other beauty tips below. We are sure that these 10 beauty advice tips will help you a lot and make you accomplish a makeup look inspired by this beauty goddess. Stay beautiful and don't forget to share your experience with us!
5 Shades of Lipstick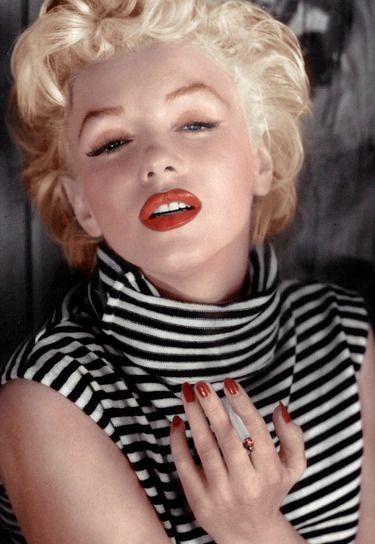 Photo credit to goldenageestate.tumblr.com
The lipstick Marilyn once wore is still available today would you believe from makeup artist Max Factor. Being the greatest influencer and bombshell of the 20th century, Monroe was ahead of the world. Her daring red lipstick was the only thing she would wear on repeat. Ruby Red was the shade's name, a true berry red that highlighted the creamy skin and platinum hair that Marilyn Monroe was so famous for. So, darker reds on the outer corners and lighter shades in the middle add dimension. Then to top things off, she used a highlighter on the cupid's bow and bottom lip. Voila, the secret!
Use Vaseline as a Face Primer for Healthy Glow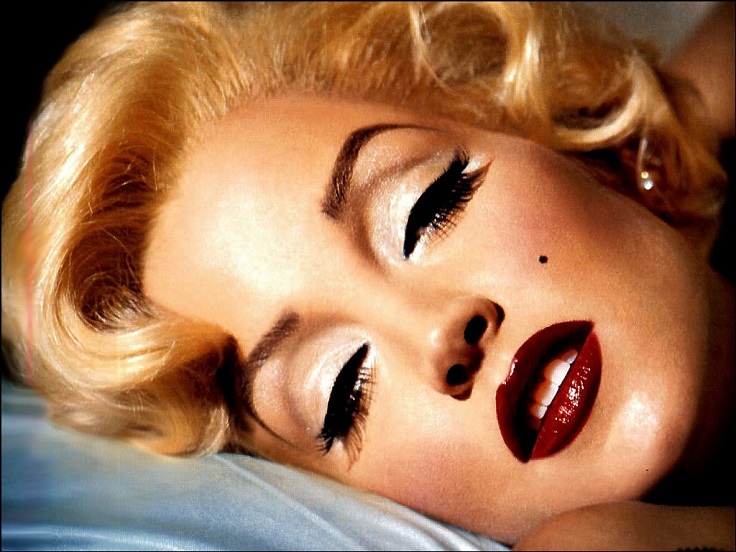 Photo credit to discover.hubpages.com
To get her signature on-camera glow, Marilyn Monroe would apply thick layers of Vaseline or white Nivea Creme under her makeup. She could swear by it and never do otherwise until her last breath at the early age of 36. The vaseline however was not only used on her face but all over the body. This would be before applying the foundation and perfectly suited for the studio lights. And all of this vaseline was applied prior to taking a hot bath. Girls, let's shine.
All About The Brown Under Eye Eyeliner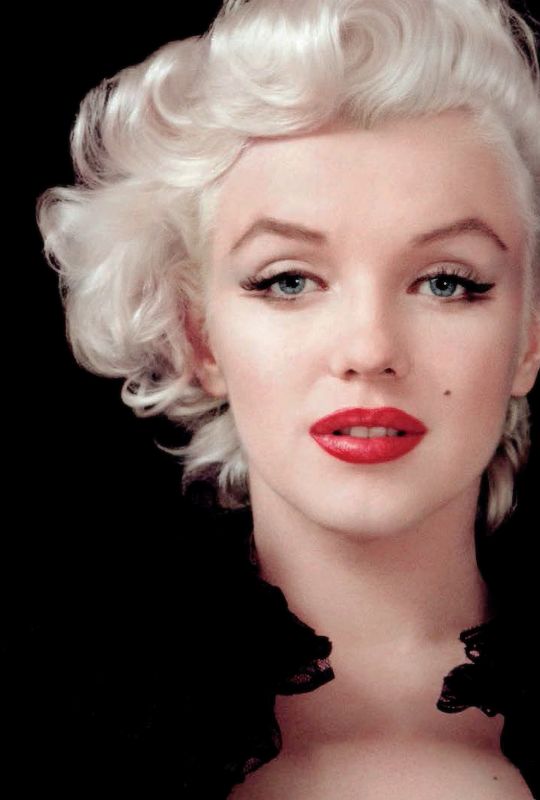 Photo credit to pinterest.fr
Very proud blond, Marilyn used a mix of black, brown, white, and red eyeliners. Most of the girls would usually wear either brown or black for a quick fix, but Monroe took extra care of this. She applied liner to her upper lids and water lines, extending the lash lines with wings to elongate. The most important trick? Sketching out a small white triangle on the outer corner of the eye, in between the top and lower liner wings, making her eyes look bigger and wider. Additionally, she added white on the water lines and put a dot of red liner in the inner corner to make her eyes look even whiter.
All About The Eye Shadow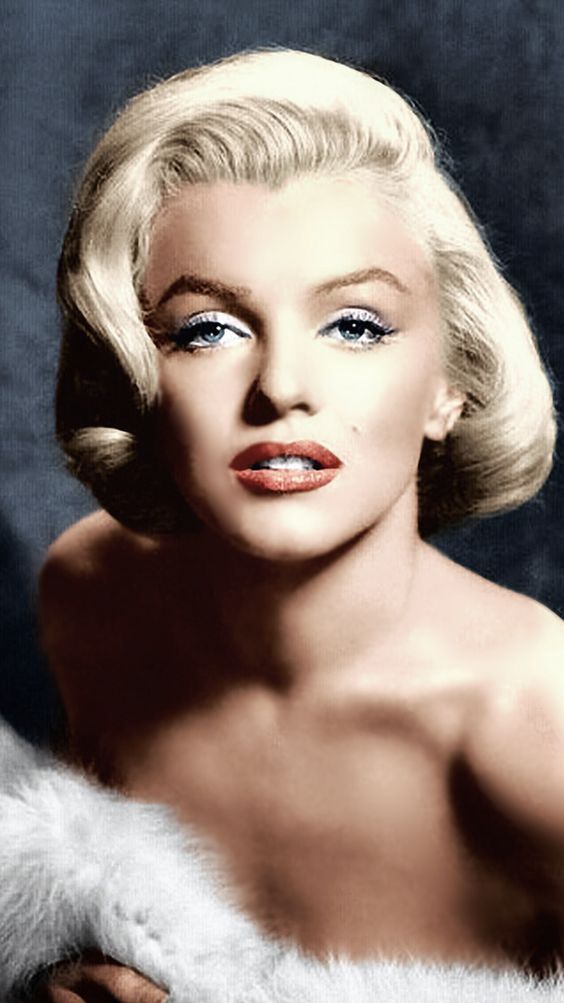 Photo credit to pinterest.fr
Monroe literally called it the "Greta Garbo eye," as the silent screen star was the one who originally blended white eye shadow on the lids all the way up to the brow bone and into the inner corners to add more depth. As for most of her stunningly different ways to apply and utilize makeup, Marilyn became her own fashion guru and own fashion follower. She never really followed trends but instead, created her own. To this day, millions of women are still admiring her style, some almost 60 years later.
Contour Cheekbones and Nose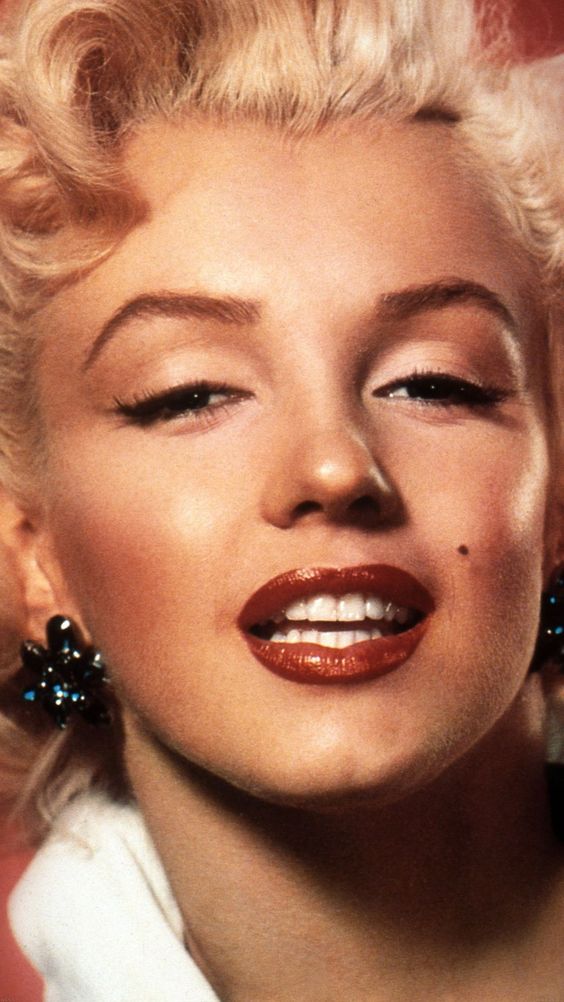 Photo credit to pinterest.com
While most of us followed dozens of artists on Social Media platforms, the art of using blush to contour our faces, was Whitey who did it first. To shape Monroe's nose, he would tap a little bit of the pinky blush he used to contour her cheeks on the tip of her nose. The results you might ask us? The illusion of shorter more defined beautiful cheekbones and nose. Nothing wrong with her nose, however, I guess a personal preference.
The Shape of Her Eyebrows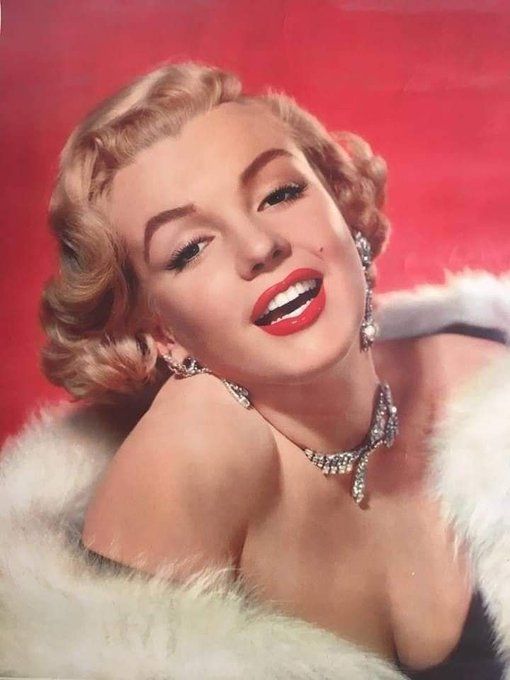 Photo credit to pinterest.com
The style of each person's eyebrows is always unique, but Allan had a specific method he liked to use with Marilyn: he would always emphasize their shape, trying to make them appear "triangular." He did this in the first instance to visually reduce the size of her forehead. In this case, Allan Whitey Snyder's, her personal stylist, makeup artist, and close personal friend, the method worked, although giving the eyebrows a triangular appearance does run the risk of looking like "little roofs."
Blushes for Fresh Look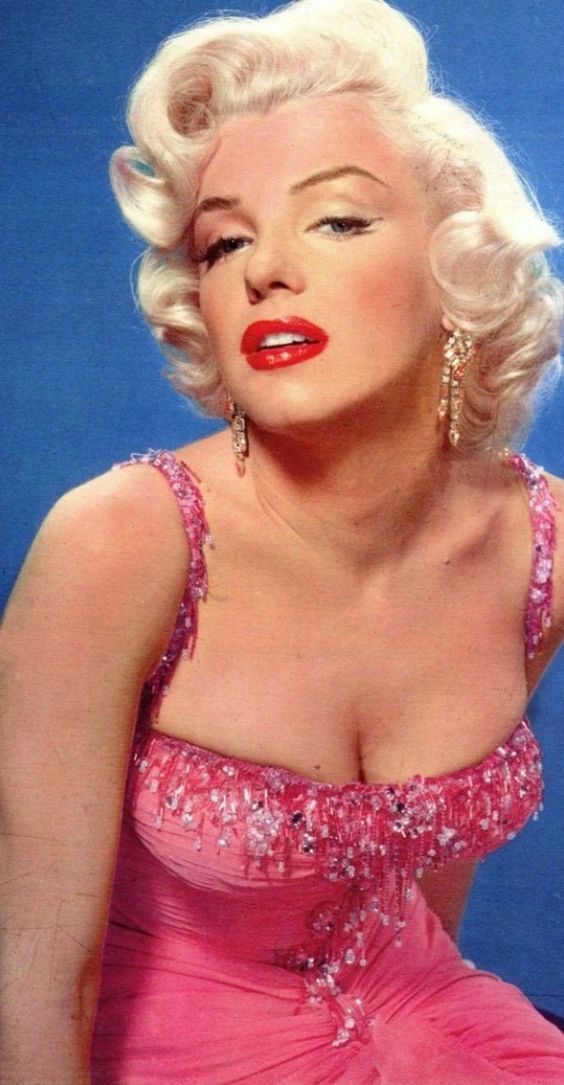 Photo credit to oblogdasay.wordpress.com
Whether you are passionate or not about blush, one has to admit that it could be an absolute wonder and an essential in the bathroom. Marilyn was seeking the perfect cheeks. The Legendary Monroe powdered and blushed tint cheeks in silky shades of pink and coral. This was her way to focus on her jawbone as well as blending seamlessly with her skin for the most ultimate, natural, fresh look.
Shaping The Eyebrows With Peaks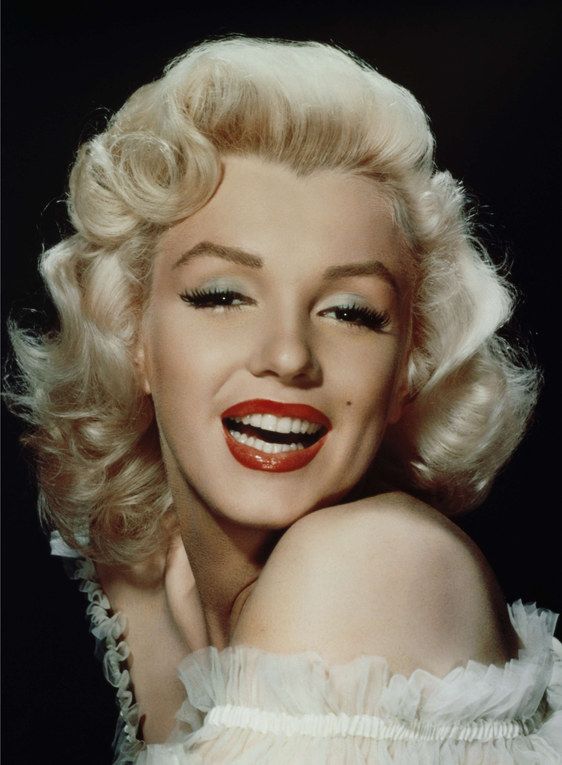 Photo credit to pinterest.com
While eyebrows shape is a very individual characteristic, if you want your arches to resemble Monroe's, make like Whitey did by drawing in lovely little peaks, which Marilyn Monroe believed helped minimize the wideness of her forehead. But be careful as you don't want them to appear too sharp or pointy. So ask for a non-biased opinion!
A Drop of Oil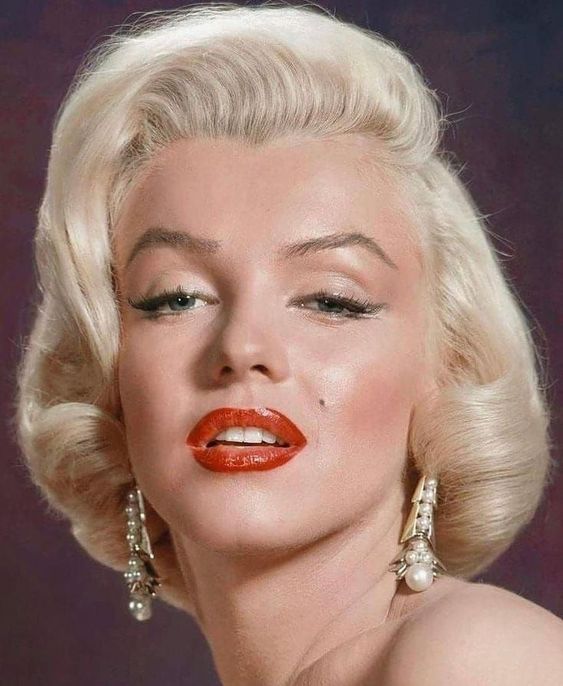 Photo credit to pinterest.fr
Whether it's a dab of Vaseline or a drop of coconut oil, Monroe was a firm believer that shiny lids were very sexy. And thus, Snyder, her makeup artist would dab some onto her lids for a subtle, wet-look finish. At her time, metallic eyeshadow did not exist, so other methods had to clearly be used instead. And who better than the beautiful iconic Marilyn.
False Eyelashes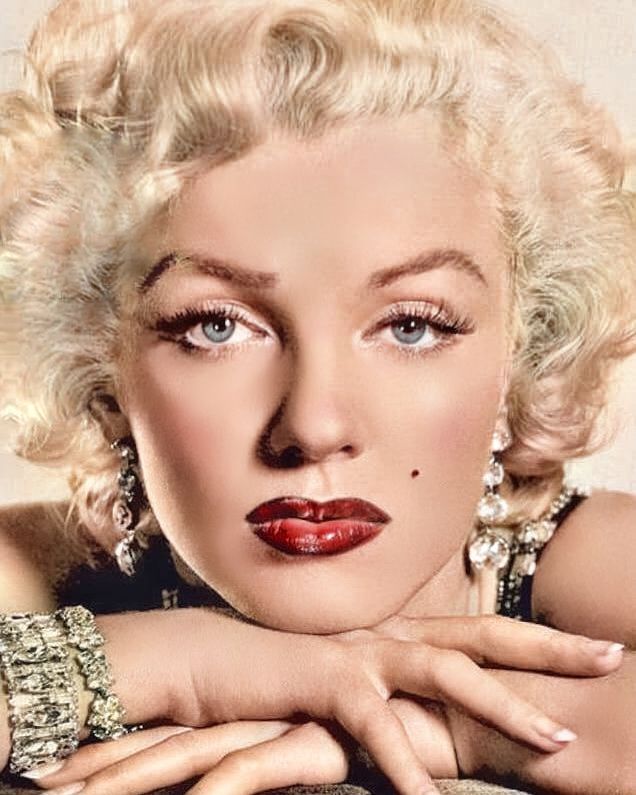 Photo credit to pinterest.com
Monroe wanted her lashes longer and more voluminous with the assistance from fringy falsies, but with natural, looking results. Therefore, Snyder, her makeup artist, would cut her false eyelash strips in half and apply them only to the outer corners of her eyes. This all contributed to her unique look and beauty and made her the icon she once was and always was during her fame within Hollywood.