There is no one who hasn't heard of the name… Marilyn Monroe! The beautiful creature, that will always be remembered. Born on 1 June 1926 in Los Angeles with the name Norma Jean Baker, she was an American actress, model, and singer, who became a major sex symbol.
Even though she died 51 years, this Hollywood beauty is far from forgotten. She remains a prominent figure today through advertisement campaigns, through her failures that teach us valuable lessons, and through her legendary beauty that will never fade.
Such was her influence on films and fashion during her era that she is remembered even today as the goddess of fashion and powerhouse of acting. Even today's teenagers look at her as a role model. Marilyn Monroe was a class of her own and created an identity that would never vanish. Enjoy her timeless beauty in these 10 pictures!
In Bathing Suit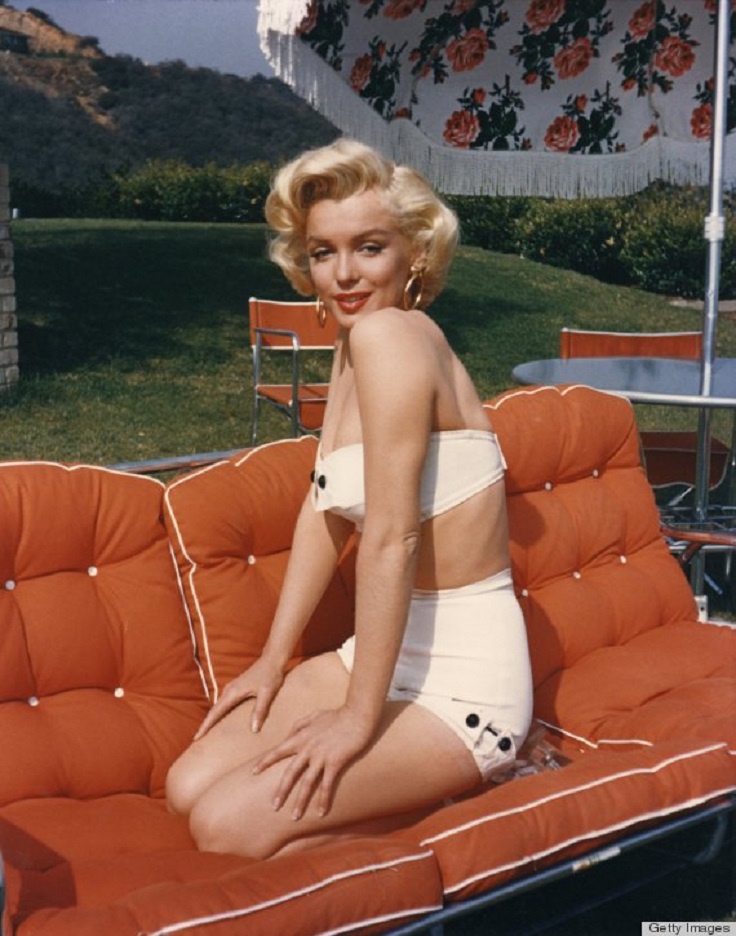 Photo credit to huffingtonpost.com
Aside from her infamous white halter dress, one cannot really deny that Marilyn's swimsuit moments were some of her most memorable looks for both men and women at the time, and they're definitely worth copying for summer. Luckily, there are plenty of brands on board with the white high-waisted bikini, including Zimmermann and Norma Kamali. Besides all this, for its time, photographs like these were not on every billboard of the moment. They were rather audacious and daring, making people literally tear from their eyes thinking, oh my Monroe!
Black Dress
Photo credit to circavintageclothing.com.au
Little Black Dress was and is still predominantly based around and dedicated to the significance of the LBD. It is a rather powerful historical moment how so many famous females throughout the 20th Century have contributed to its iconic and timeless style status. And none other than Marilyn Monroe pulling it off more than most. In honor of her ultimate black dress, we have including this iconic photograph of her. The drama queen as she was best known as surely pulls it off effortlessly and rather sexily too. Arguably, the black dress was her favorite thing to wear and one that made the media go into a frenzy all over the world.
White Dress
Photo credit to blogspot.com
One of the most iconic moments in history, even after just over 65 years ago, it is still regarded in the fashion industry as one of the top 10 moments in celebrity fashion statements. Marilyn Monroe wore the famous white dress in the 1955 film, "The Seven Year Itch" which was directed by Billy Wilder. The dress was created by costume designer William Travilla and was worn in one of the best-known scenes in the movie. The picture made the front page of pretty much every magazine on the planet and sold out in a flash. No wonder.
Cherry Dress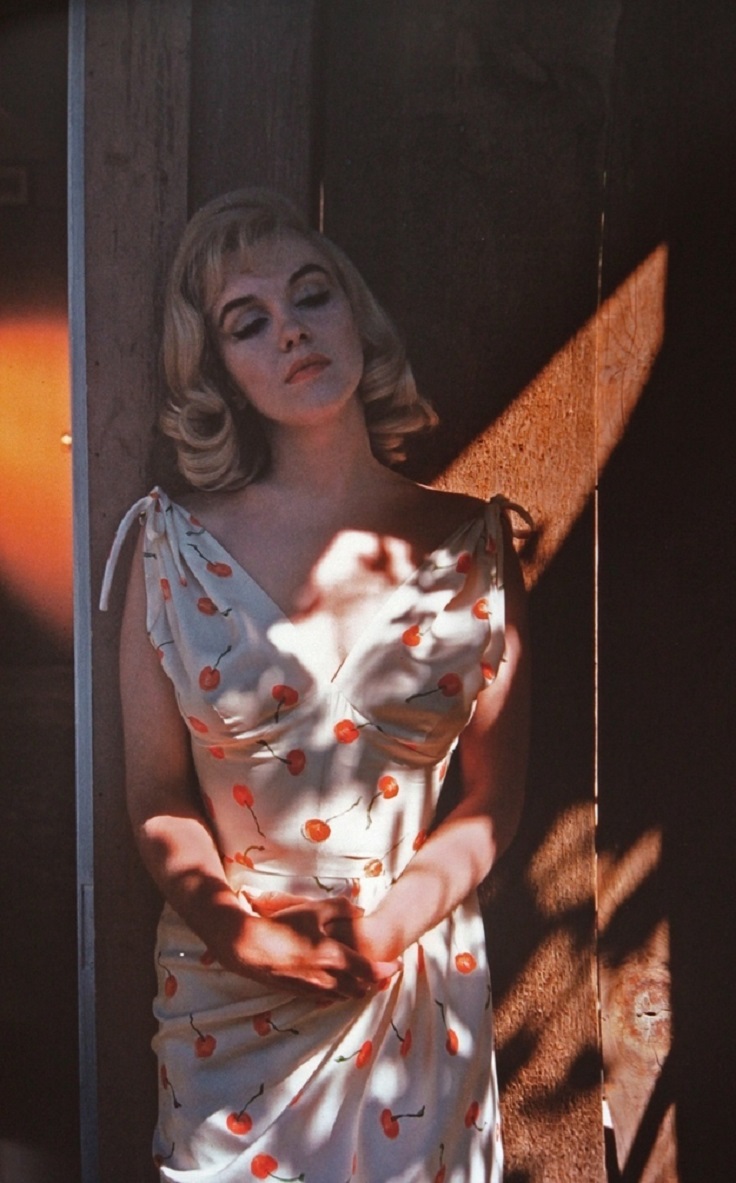 Photo credit to pinterest.co.uk
Elegant yet playful Marilyn has had a fair share of dresses throughout her career and one topping up our list is the rather incredible cherry dress. Rather on the semi-provocative side for the 50s, Monroe knew how to catch the attention of a man which back then was the epitome of daring. And she got away with it every single time. The power of a woman in this dress is next to none and therefore a very smart move from this very smart lady. It showcased the ultra-feminine side that she wore, always, very proudly.
Orange Marilyn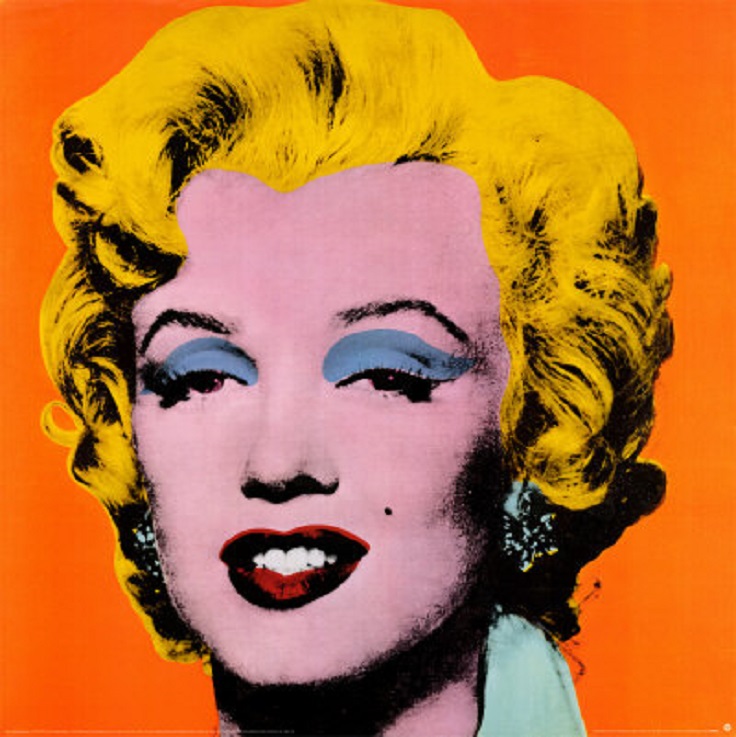 Photo credit to sothebys.com
Back in 1998, a new record was born. The infamous Orange Marilyn made it to the Sotheby's auction fetching as much as $17.3M. This proved a big success for the contemporary art sale as one could imagine so. 1664's Andy Warhol's iconic style had a new home, one that will forever immortalize Monroe in all her glory. This made Andy and his work even more valuable and sort out of. Everyone wanted a piece of the pie and Andy was one of the first catapulting his art from hereon.
Smile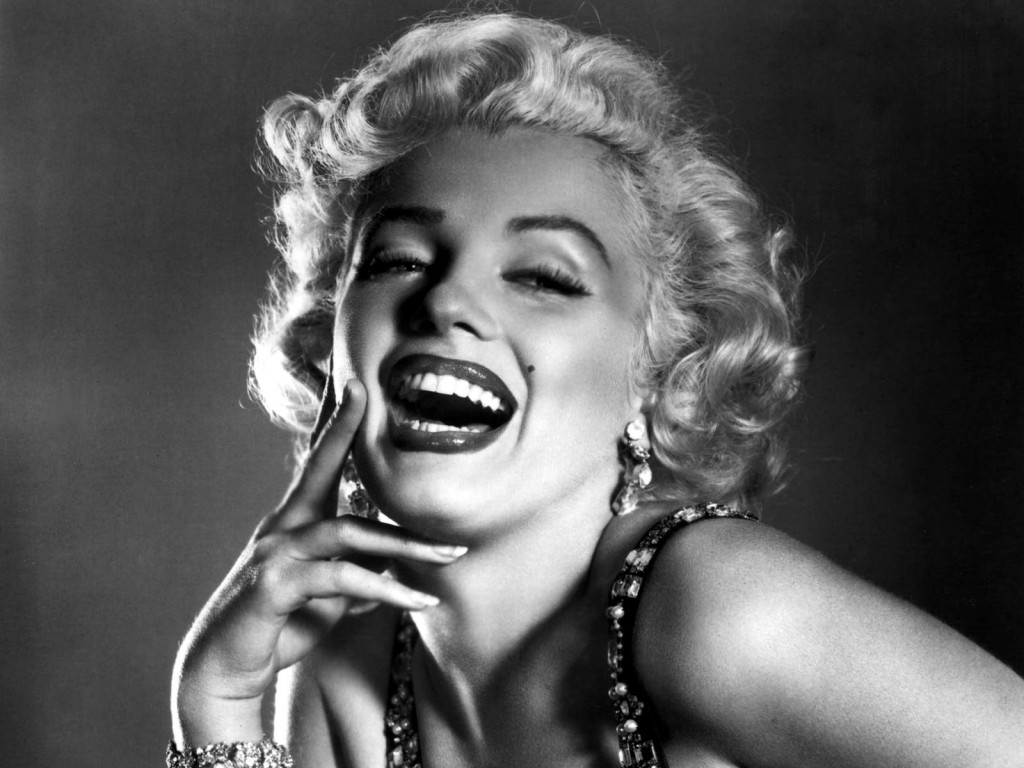 Photo credit to identity-mag.com
So many celebrities enjoy the ability to wear some of the most exquisite and fabulous dresses known to mankind. The ability to wear give or take, anything you might have ever wished for since your princess self when you might have been a lot, lot younger and had posters of Marilyn on your bedroom wall, is everything we believe. However, not quite. Because one cannot wear the fanciest dress on the planet without getting away with it and without flaunting it. Wearing a smile does wonders and makes the dress. The dress doesn't make the smile. And who better than Marilyn's?
Playing Poker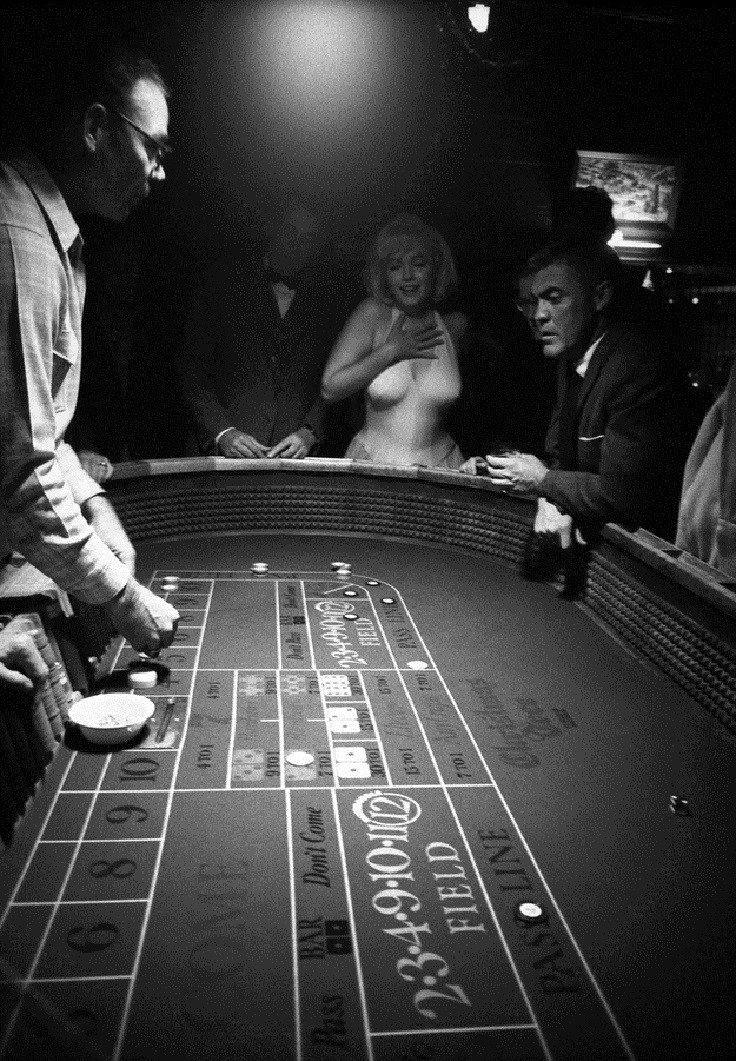 Photo credit to newhybridkilla.tumblr.com
Marilyn was renowned for her extravagance and found so many in many histories and the entire world to talk about her. She was very smart when it came to advertising herself and used publicity to her advantage. It was known that she enjoyed men's company, including the 1960's president John F Kennedy with their somewhat special relationship, and enjoyed playing poker with the boys too. This epic photograph of her says a thousand words about her ability to fight as a woman and have a place in her society back then. Thumbs up for putting your foot down.
Reading Book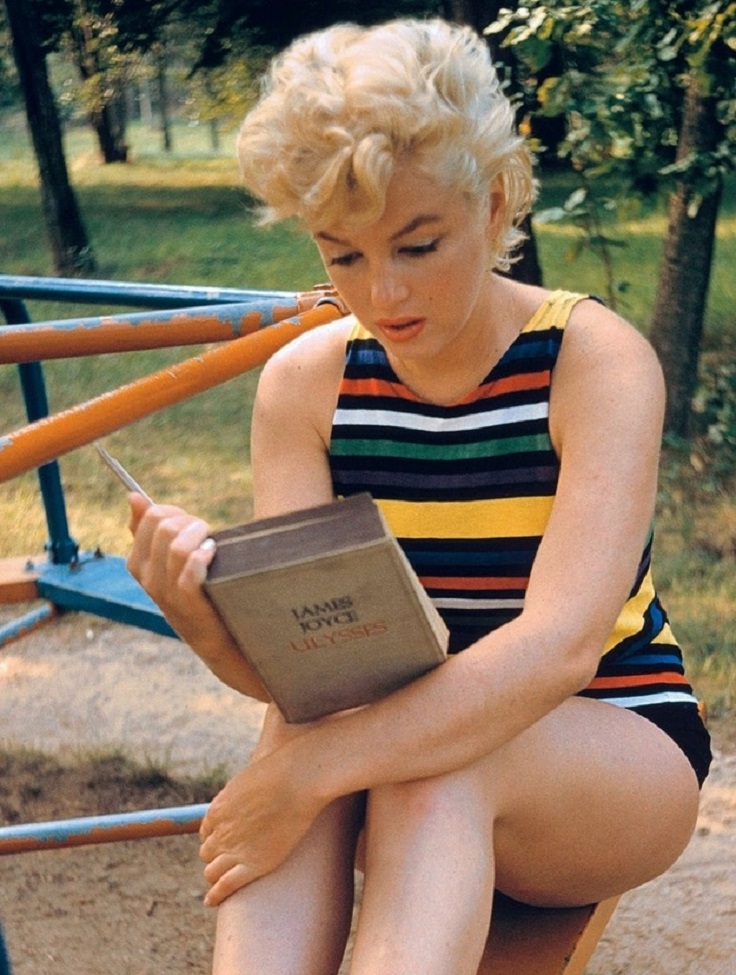 Photo credit to killyourdarlings.com.au
James Joyce's book "Ulysses" became a bit of a superstar overnight. Thanks to the gorgeous Marilyn, her striped colorful bathing, and naturally, her beauty. This became one of her most famous photographs ever taken. The big question at the time was, "was she actually reading it". Many sources say yes. It has prompted continual speculation as to whether it was staged or not for so many years and very possible until today as you are reading this.
Portrait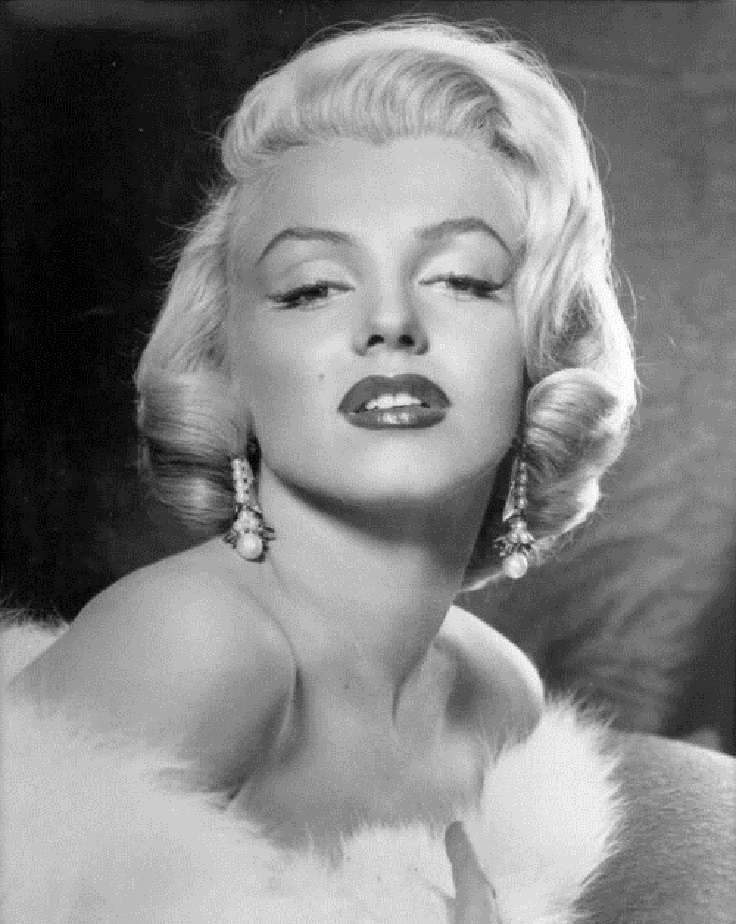 Photo credit to pinterest.fr
Some photographs said that Marilyn always seemed so sad and deprived them of her smiles seen on many, many tabloids. Some focused on taking nudes and others, simple and beautiful photographs of her. She began to be renowned for her cheerful womanness and really dominated the paparazzi and photographers alike being their main favorite subject in front of the lens. Thousands of astonishing images are floating all over the net, keeping her reign on one of the most beautiful women in history.
Marilyn Happy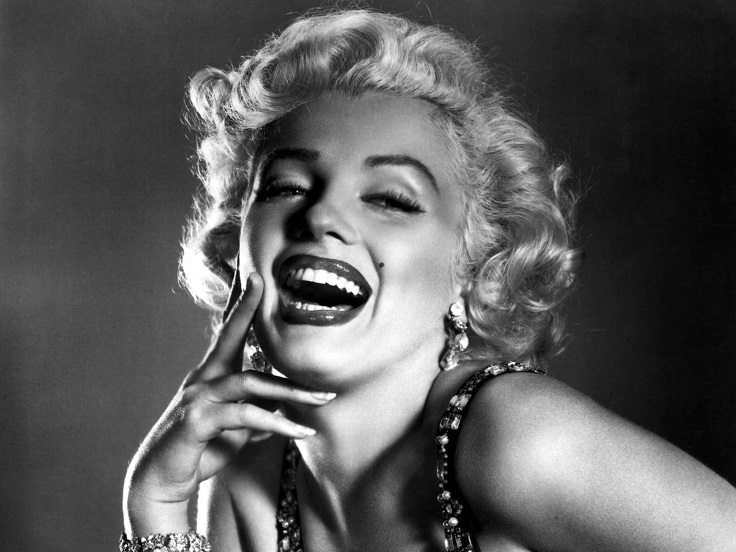 Photo credit to pinterest.fr
Thousands of photographs of Marilyn were taken during her hay days right before her final day with us. Literally, everyone wanted a piece of the pie. For the fortunate people behind the lenses, hundreds of photographs flooded the market and tabloids alike. It was always about Monroe. She had center stage for so many years and would have carried done should the tragedy never had taken place.