Technically, marshmallows are a kind of candy that has been around in the form we know it since the middle of the 1800s. This confection is the modern version of a medicinal confection made from some famous marshmallow plant a long time ago.
Marshmallows are incredibly cool, not only for their excellent taste, very easy to make, and they are fantastic for a super- hangout with your friends. The classic marshmallow recipe, we twisted in a splendid list of the top 10 fantastic marshmallow dessert ideas.
These recipes will show you how to make a variety of desserts with marshmallows, that we are sure everyone will love them!
Marshmallow Coconut Balls Recipe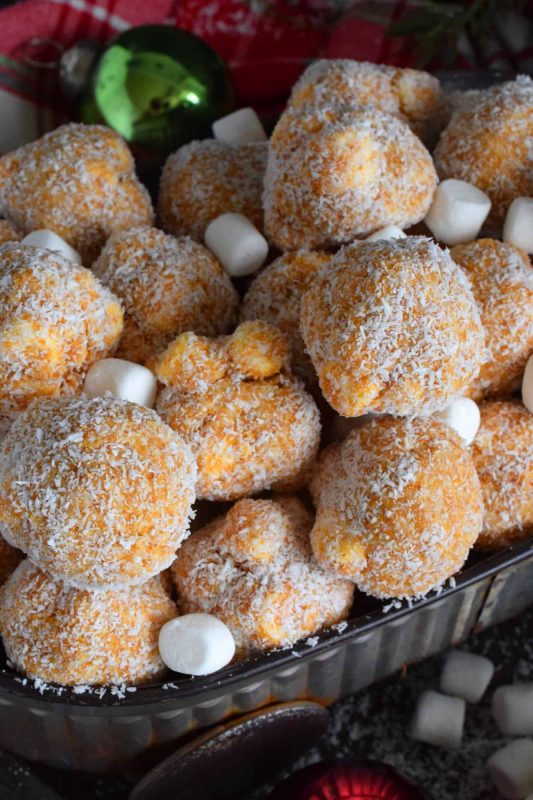 Recipe via lordbyronskitchen.com
A dessert that needs no baking surely gets a thumbs up. And what better way to start but with a super easy yet beautiful marshmallow balls goodness wrapped in a coconut blanket. Super soft on the inside but with a surprisingly crunchy outer thanks to the crispy graham crumbs. You can also try any other crumbly, buttery alternatives. Perfect as little school snacks for the kids but also as a little treat after the meal. This recipe gets you to the finish line in roughly 45 minutes so it won't take you a day to prepare and put on the plate for your family to enjoy.
Chocolate Marshmallow Tart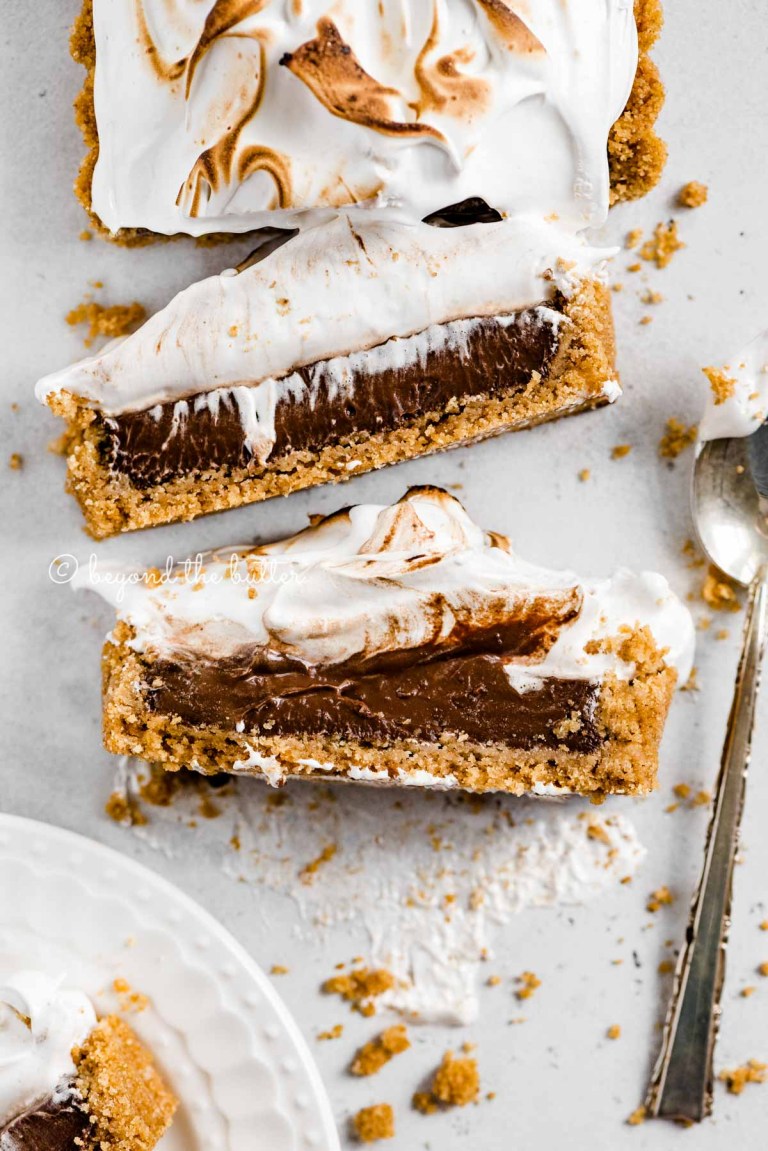 Recipe via beyondthebutter.com
One of the most decadent, rich, and delicious desserts on today's top 10. Creamy chocolate ganache, chewy marshmallow topping it up, all sitting on a crunchy Graham Cracker crust base. This is the ultimate treat. Rather straightforward to make from A-Z with a few little tweaks to what you could be used to doing in the kitchen but super rewarding. Blow torch the top of the meringue marshmallow which will add a nuttiness. Serve with raspberry or strawberry ice sorbet for extra oomph.
Marshmallow Pie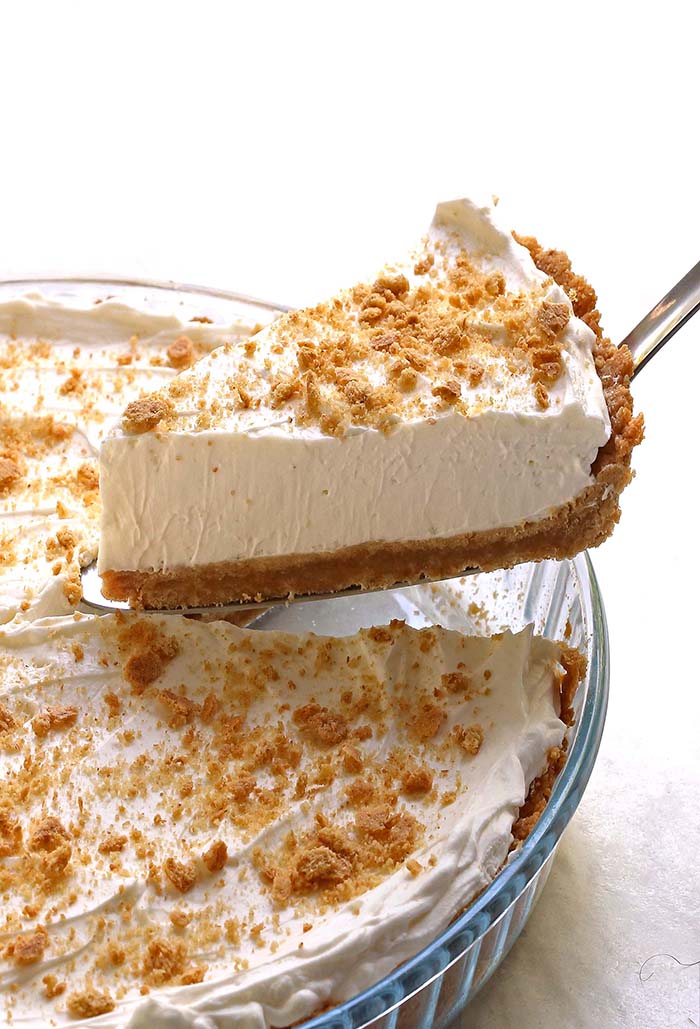 Recipe via cakescottage.com
Most of the products used in this particular recipe are possible all the products you can find in your kitchen. So, no excuse why not to give this a go! This is such an easy recipe that doesn't require baking. This pie will literally melt in your mouth thanks to its rich and soft texture. Best served alongside red berries as the tanginess will pair really well with the marshmallow and cream mixture. The perfect dessert for an afternoon tea with your friends.
Marshmallow Puffs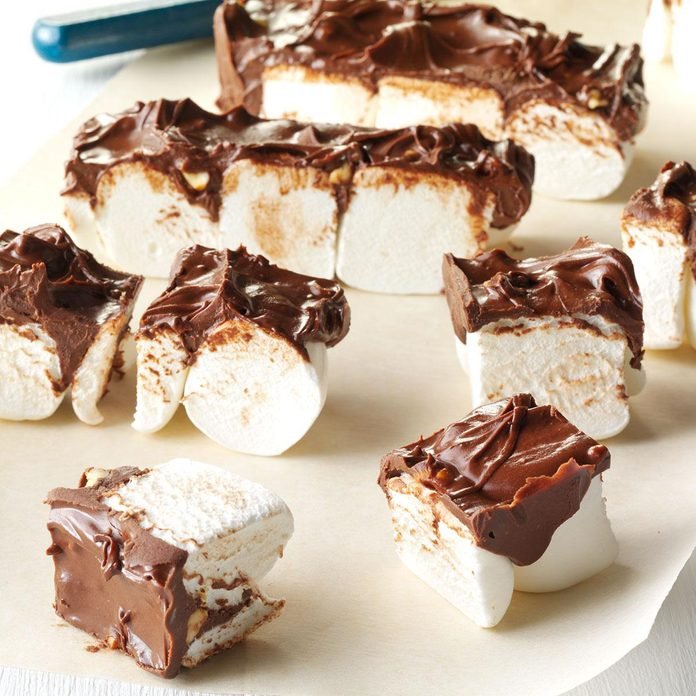 Recipe via tasteofhome.com
Like a lot of people in the world, work has taken over our most valuable cooking time. Some are lucky if we have half an hour in the day to sit and eat together as a family, let alone cook and prepare. This brings us to the next recipe. It is perfect and designed for some of you who might not have a lot of time on your hands as explained. This will require roughly 10 minutes of your time! It's a great way to keep in touch with your family and please the young ones. The kids will thank you for days to come!
Ambrosia Salad with Marshmallows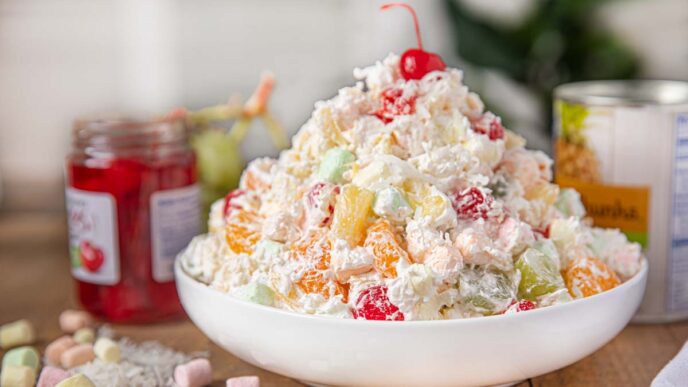 Recipe via dinnerthendessert.com
Another fantastic dessert for the children where everyone can literally dig in. Fear not, it isn't as the name suggests. There is no green lettuce or cucumber or tomatoes in this recipe. Only pure, sweet indulgence. This is a dish that is just over 200 years old believe it or not and named after the food of the gods in Greek mythology. Give your children both a lesson in cooking and in history! You can easily replace the cream cheese with Greek yogurt making it lighter and working alongside your history lesson.
Sweet Potato Marshmallow Swirl Cheesecake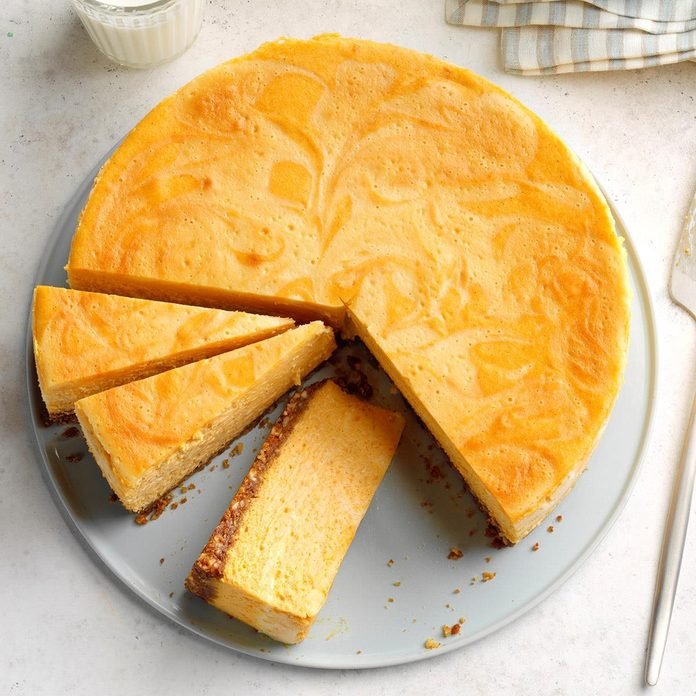 Recipe via tasteofhome.com
We love root vegetables in desserts for their natural sweetness and they fit perfectly when used in desserts. A nice replacement to always using chocolate or other baking ingredient habits. We also love baked cheesecakes for their really fluffy inside without the sensation of having eaten half of the pie and feeling uncomfortably full. Great for an after lunch between friends and perfect with a coffee. This can be served with a carrot ice cream to marry the theme together. Let your creativity flow.
Marshmallow Pops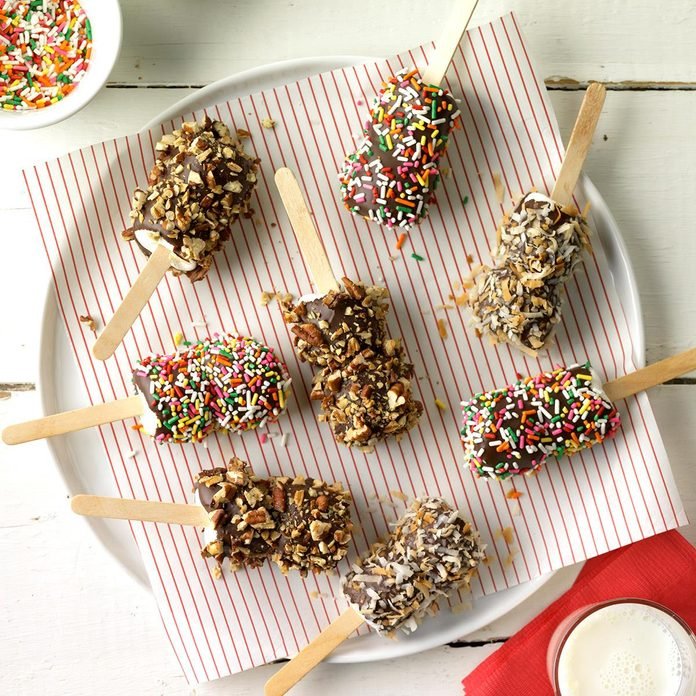 Recipe via tasteofhome.com
If you are feeling brave and wish to host a children's party, in the comfort of your clean home that's about to get slightly uncleaned, then this is possibly the only fun dessert to make them. Hundreds of combinations can be adapted to this recipe which makes this a forever classic to keep on making even as they grow up. This recipe is rather straightforward and an absolute winner. Even the "bigger kids" would secretly love these little pops. Very fun.
Fireball Whiskey Marshmallows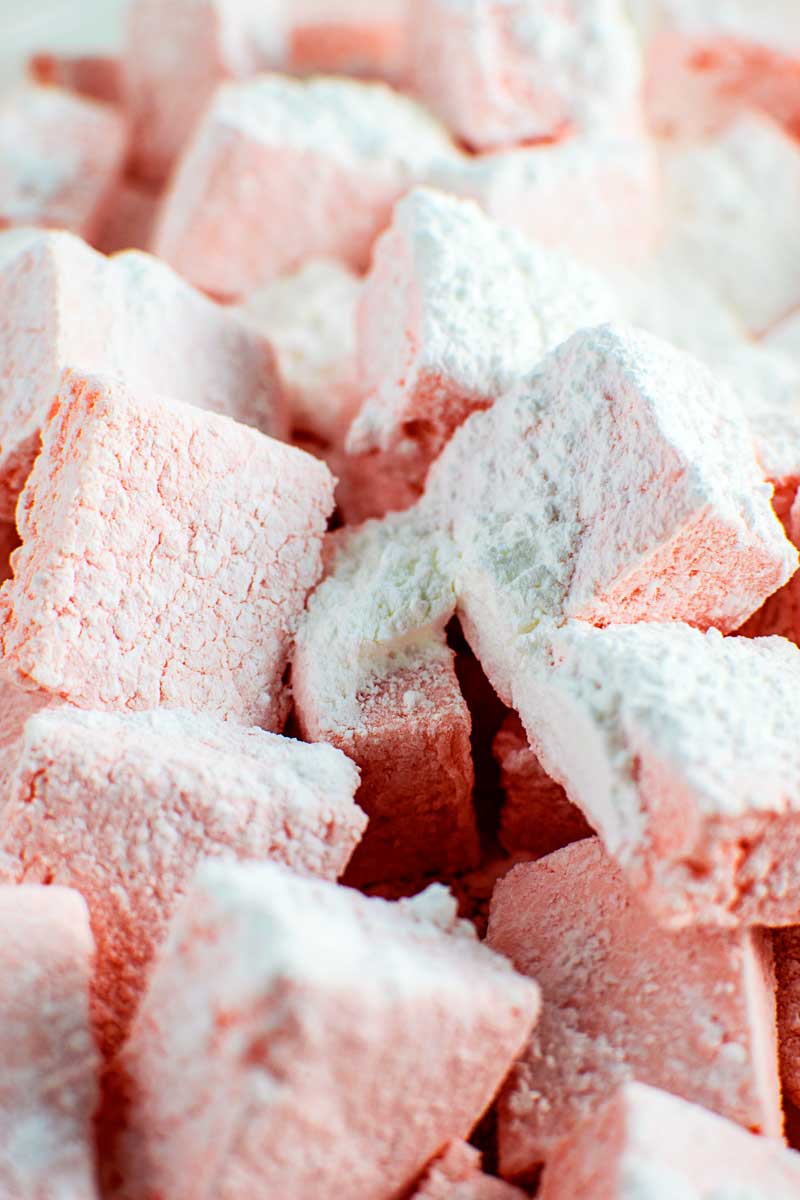 Recipe via homemadehooplah.com
We love children but sometimes, we forget to also think about ourselves. This is where this recipe comes in handy. Whisky is used but any other brown alcohol can be the substitute. Dark spiced rum is also a good thing to consider. These are perfect for an after-dinner party to get everyone's inner child out with a grown-up approach. Or perhaps on a game night. Simple and very delicious and not that boozy. Unless you eat 50 of them of course.
Toasted Marshmallow Ice Cream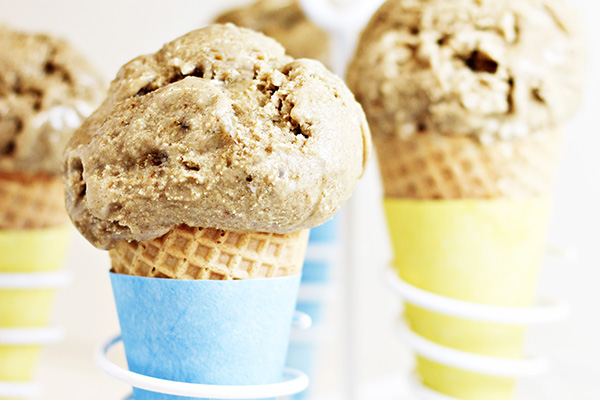 Recipe via homecookingmemories.com
If you love ice cream and marshmallows, then you will love this recipe. It creates something magical but also creates a sense of, "why did I not try this before". It balances the dairy really well and makes the ice cream ever so fluffy and soft with little gooey parts. It is incredibly easy if you buy your vanilla ice cream but if you feel a little adventurous, then make it yourself. It's a win-win!
Strawberry Marshmallow Trifles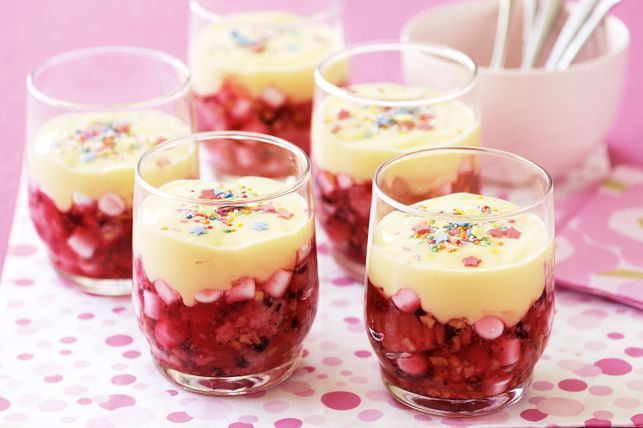 Recipe via taste.com.au
What is magical about marshmallow isn't just the flexibility and wide array of things you can do with it, but it is also suited to really rather simple desserts. Why complicate things when deliciousness is just around the corner. These jelly shots are perfect if you are having a BBQ or with a large group of friends. You could either add homemade crystallized tarragon or fresh mint leaves to really get the summer party going.