Dogs are our greatest companions and every day they give us their friendship and unconditional love. They are more than pets, they are part of the family, almost like another child. So, just like with every child in the family, we need to take good care of them and that means making sure they have a good diet. F
or the puppies and especially for the older dogs, having fruits and vegetables in their diet is very important. Since dogs are carnivores, you need to find ways to make your pet eat their fruits and veggies, and just like with a small child, a good solution is turning them into treats.
Here are the top ten deliciously healthy and meatless dog treats recipes.
Rustic Root Vegetable Dog Treats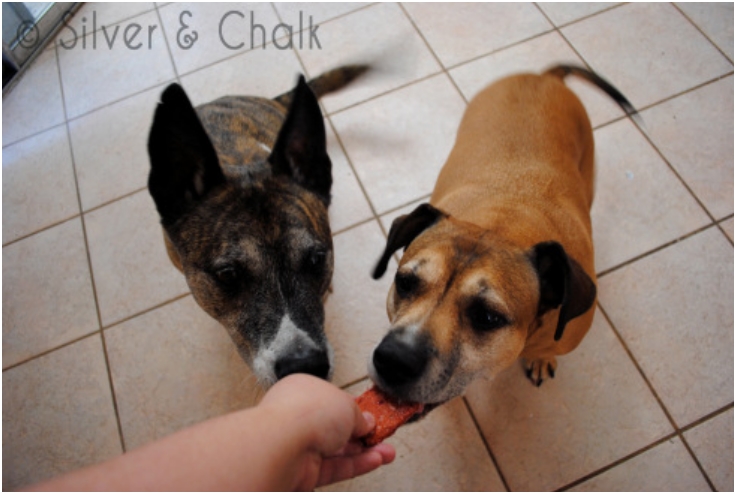 Recipe via silverandchalk.wordpress.com
A simple recipe that leaves a lot of room to experiment. Cornmeal, flour, oil or applesauce, and eggs provide you with the basis to make your pet a delicious mix of fruit or vegetable treats.
Peanut Butter And Banana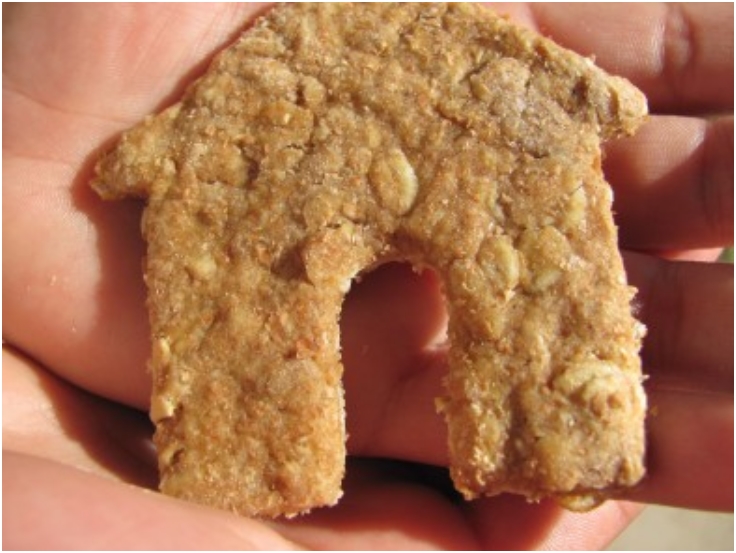 Recipe via doggydessertchef.com
Peanut butter is one of few sweet things that dogs are allowed to eat and it sure is fun to watch them peanut butter sticks to their gums. In combination with some mashed banana which is good when your dog has diarrhea, you have a heavenly doggy treat.
Vegetarian Mini Muffin Treats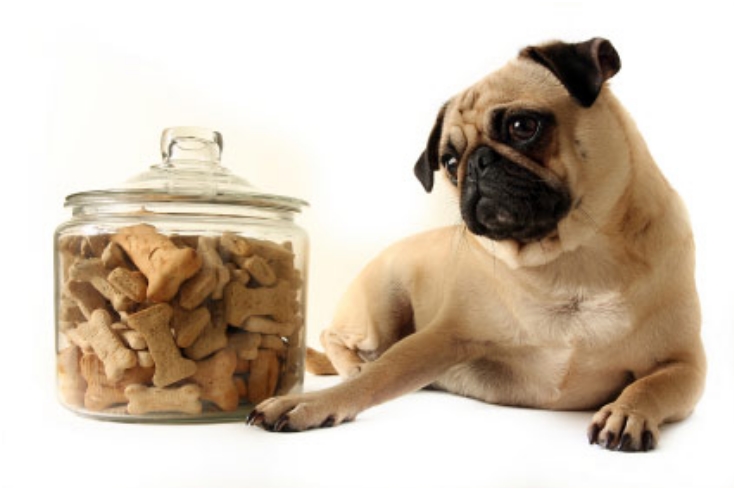 Recipe via dog-paw-print.com
If you're looking for a softer treat for your dog instead of a biscuit, you need to try these tasty mini muffins made with apples, carrots, dry oats, and whole wheat flour.
Crunchy Vegetable Biscuits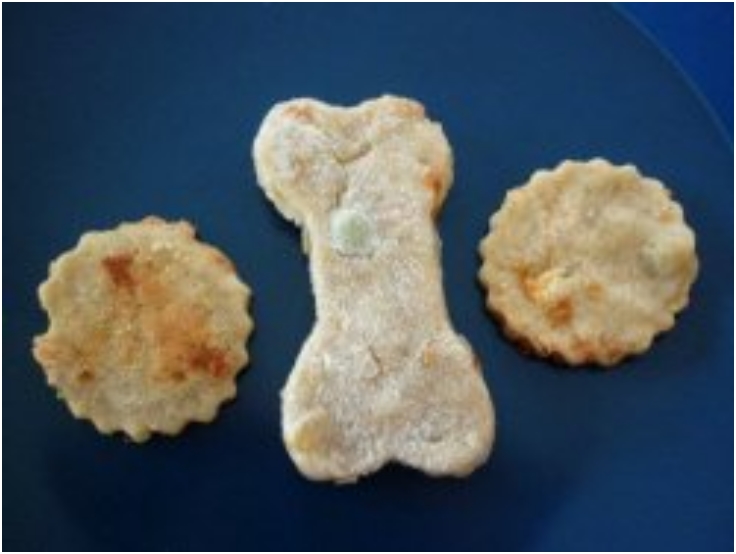 Recipe via crazycrumb.com
Dogs love to chew on hard, crunchy things and sometimes you need something crunchy to make them eat their veggies. This recipe also has cheese, which gives the treat a saltier taste that your pet will love.
Healthy Morning Poochidatis (Dog Cookies)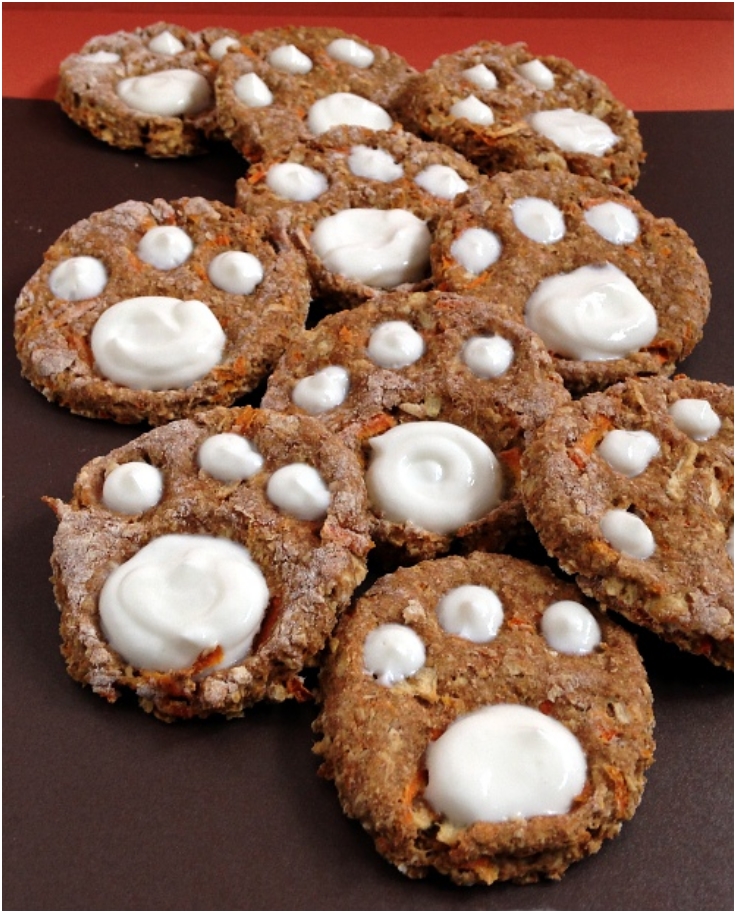 Recipe via littlekitchenbigflavors.com
Another healthy treat with apples and carrots, but with a little addition of yogurt that provides your dog with a small dose of dairy goodness. They are also so cute looking that you can make them as gifts for dog lovers.
Cran-Pumpkin Peanut Butter Oatmeal Homemade Dog Treats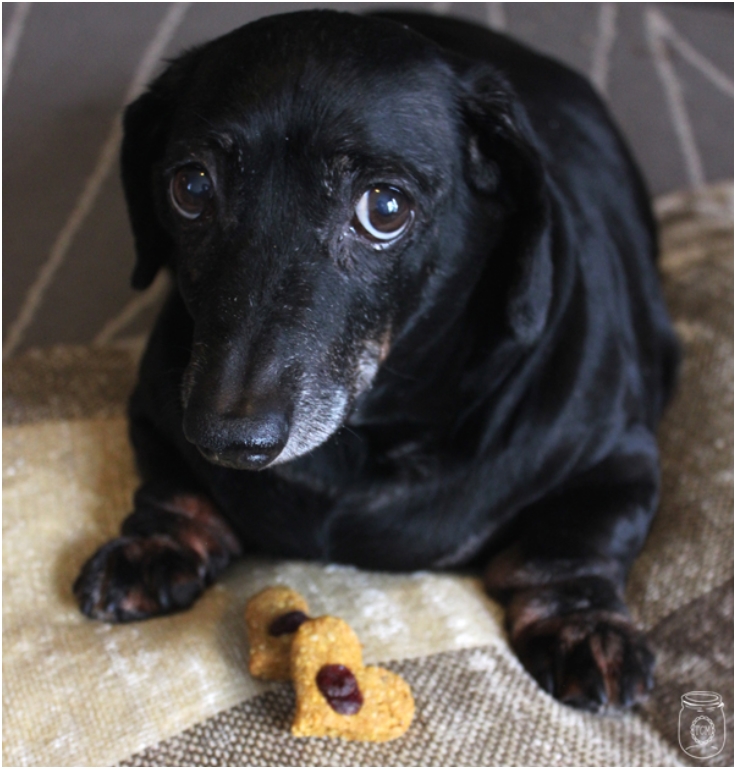 Recipe via thecottagemarket.com
Some people may have made bad choices in their pet's diet and now they have a non-energetic pet with possible health problems. If your pet has the same problem, bring it back to shape with this beta-carotene and anti-oxidant pumpkin doggy treats.
Control Dog Obesity With Low Fat Italian Spinach Balls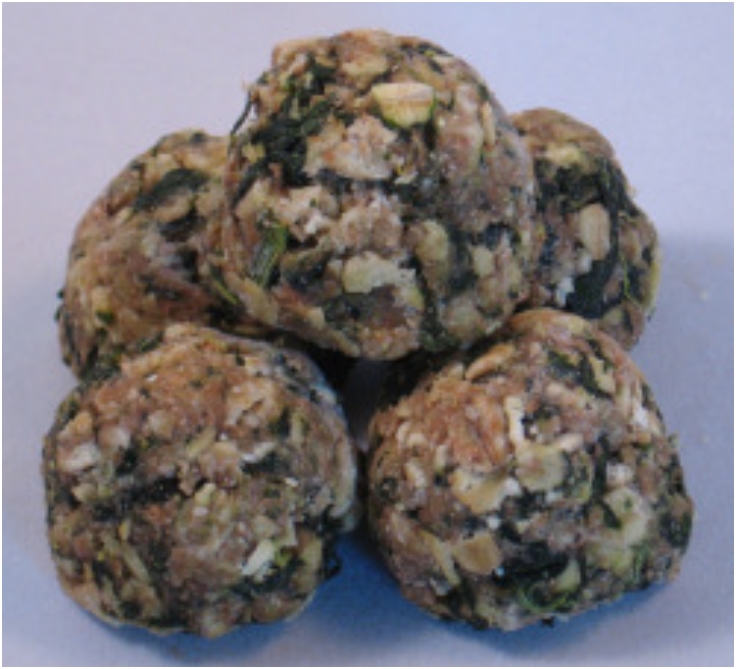 Recipe via dogtreatkitchen.com
Obesity is no longer only a human disease. Our pets caught it too. If your dog is also an enthusiastic eater, don't cut on its snacks, but replace them with this healthier version of a meatball< a spinach ball treat.
Soft Homemade Treats For Older Dogs
Recipe via sheknows.com
Your pet has been your loyal companion for almost 10 years, and now when is in its golden years, you must take especially good care of it and make life easier for it. Give your old friend a meaty or meatless treat by following the recipe for the easy-to-chew dog treats.
Woof Woof Waffles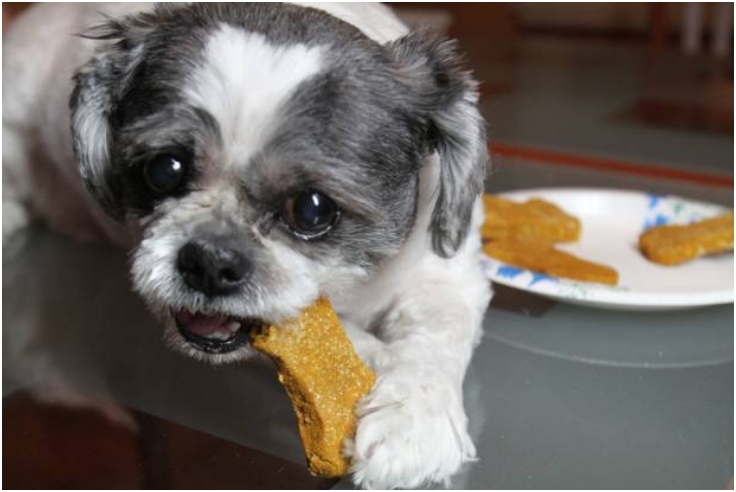 Recipe via providencejournal.com
On special occasions, we cook special and traditional meals. You can start the same tradition with your pet, by cooking something unique, as well as healthy, like these wonderful waffles for dogs.
Vegetables For Dogs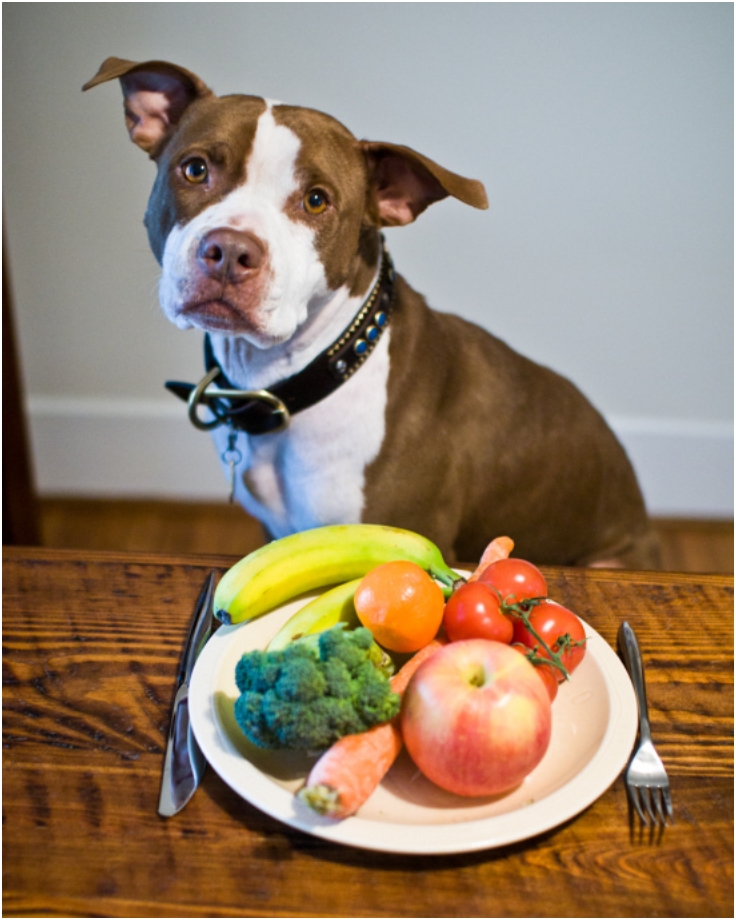 Recipe credit to dogchannel.com
We've given you several ideas on how to make fruit and vegetable treats for your dogs, but if you wish to feed your pet raw vegetables, they at least make sure you don't cause greater harm than good. Just follow the instructions given on how to prepare vegetables for your loving pet.