Wine is a beverage that has been around for thousands of years. There are all sorts of wine and many flavors. Even though wine is really tasty and goes well with almost every occasion, it has so many benefits.
Some of those benefits are keeping the heart healthy, helping prevent clots, reducing blood vessel inflammation, and only a glass a day. When talking of expensive wines, the price can go up to $500.000 for a bottle, so here are the top 10 most expensive wines in the world.
1. Chateau Margaux 2009 Balthazar
This red wine is produced in La Mothe de Margaux, a wine estate of Bordeaux wine. The estate's best wines are costly, especially this one that will cost you $4.062. In 2013 wine merchant Le Clos unveiled a Balthazar of 12L Château Margaux 2009 at the cost of $195,000, making it the world's most expensive red wine bottle ever to be retailed. This is the first time in Château Margaux's history that Balthazars has been bottled, and it is a limited edition with only 6 bottles, of which 3 are for sale.
2. Chateau Lafite 1865
via www.luxuo.com
From the Château Lafite Rothschild, a wine estate in France, owned by members of the Rothschild family since the 19th century, comes the Chateau Lafite wine from year 1865. The average price for a glass costs more than $4.000. It's older than 150 years, and if you want a bottle of 750 ml, prepare to empty your wallet for around $24.000. However if you want a double-magnum bottle the price is 5 times bigger, or just under $125.000.
3. Henri Jayer Cros Parantoux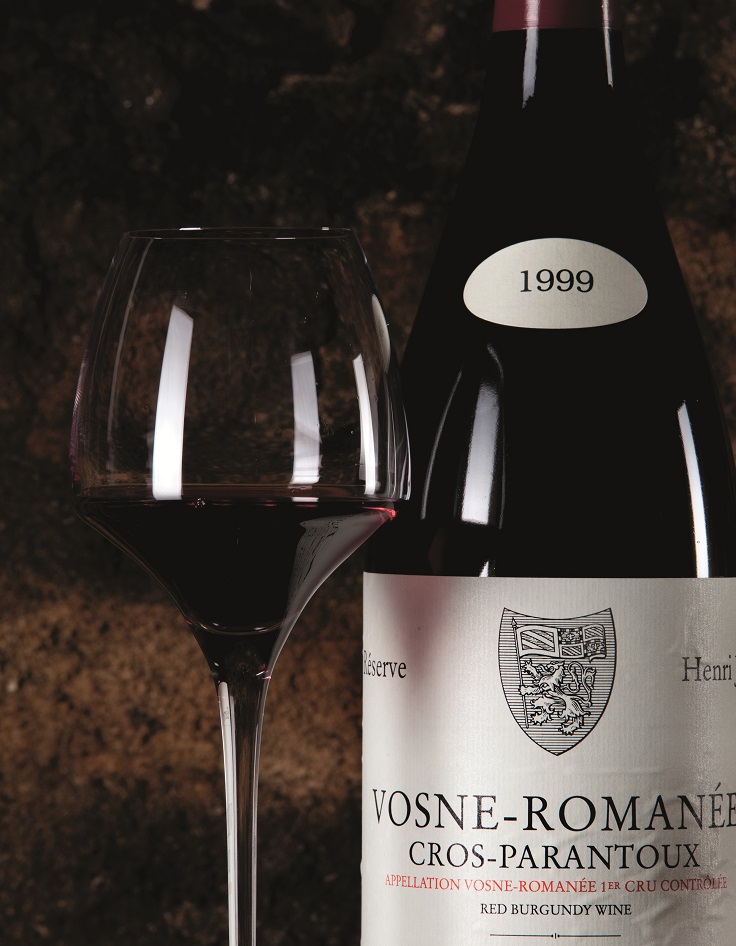 It's a Vosne-Romanee Cros Parantoux wine, and it's a collector's wine. This is another Burgundy, quite popular in Asia. The price for this French wine is $4.894 per bottle. It has the second-highest price for red wine from Vosne-Romanee, and over the past year, the price has been trending upwards. Henri Jayer,  the owner of Vosne-Romanee Cros Parantoux winery,  was a French vintner who is credited with introducing important innovations to Burgundian winemaking. He was particularly known for the quality of his Pinot Noir.
4. Domaine de la Romanee-Conti 1990
This is the world's finest Pinot Noir, which is wine made from a red wine grape variety of the species Vitis Vinifera. It's a French wine coming from the Burgundy region in eastern France. The most famous wines produced here, commonly referred to as "Burgundies," are dry red wines made from Pinot Noir grapes and white wines made from Chardonnay grapes. The average price for a bottle of this wine is $20,975, but in 1996, eight bottles of this elegant wine were sold for $224,900. The price has been moving upwards over the past three years, and the production is limited.
5. Krug, 1928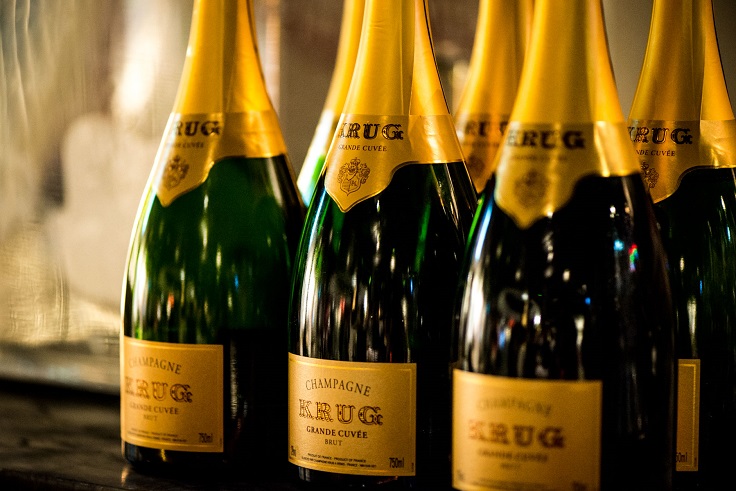 via 1champagneclub.files.wordpress.com
Charles Krug Winery is the oldest winery in Napa Valley, California. In its third century, Charles Krug Winery is the essential example of a multi-generational winery that fuses tradition and innovation to craft wines of high acclaim. They produced the most expensive champagne last decade when they broke the champagne record. A bottle costs $17,625, and in 2009 the Krug 1928 750 ml bottle was sold at Acker Merrall & Condit's first Hong Kong auction for $21.200.
6. Inglenook Cabernet Sauvignon 1941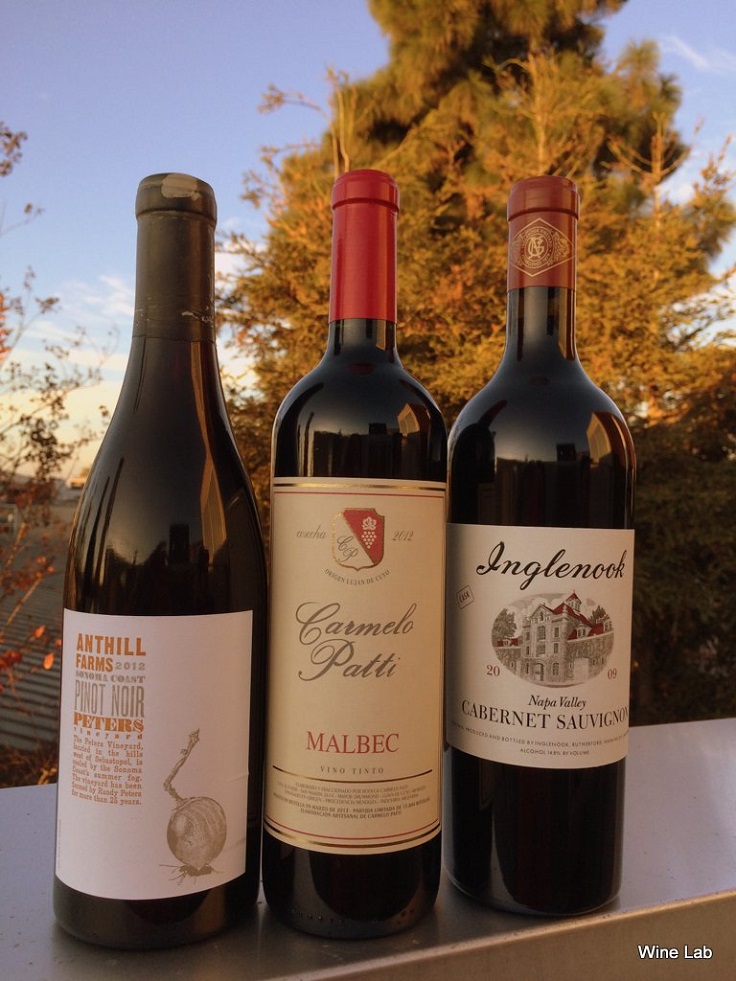 via winelabcamp.com
This Cabernet is regarded as the most expensive bottle of American wine ever sold. Inglenook wines, originally produced between 1934 and 1964, have been judged by critics to be among the best Cabernets ever made.  It's amazingly well preserved since 1941, and it's now in the property of Francis Ford Coppola, who bought it in 2004 for $24.675.
7. Cheval Blanc 1947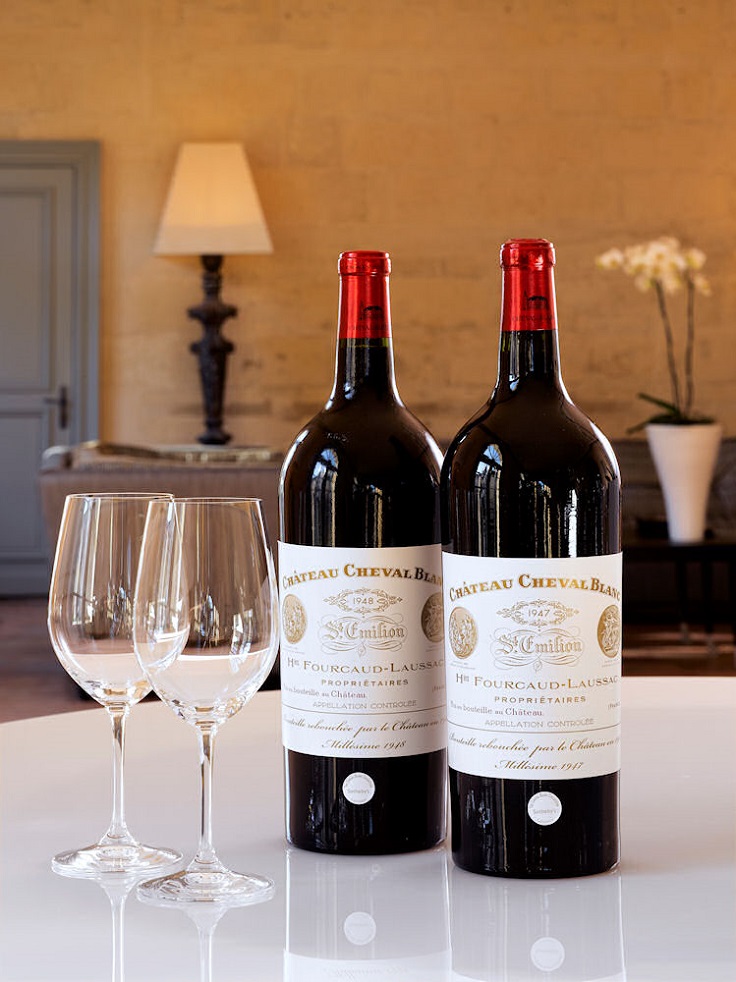 via allexpensivewine.blogspot.com
A 750 ml bottle of this wine will cost you $33,781, so it's no wonder why this wine is among the 10 most expensive wines in the world. This Merlot enjoys being one of only two wines that have been given the Class A status in the Classification of Saint-Emilion wine. The wine has received many positive critics and it should definitely become a standard to which contemporary winemakers should aspire.  In 2006, a three-liter bottle of this fine wine was bought at Vinfolio in San Francisco for $135,125.
8. Chateau Lafite 1787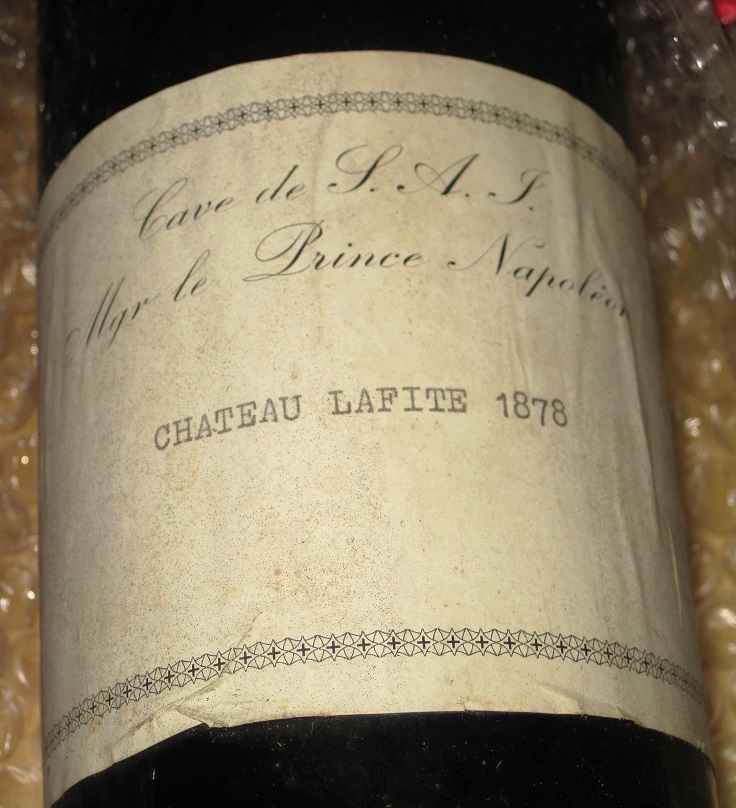 via www.thewinecellarinsider.com
Château Lafite Rothschild is a wine estate in France  it has been a consistent producer of one of the world's most expensive red wines. This bottle of Chateau Lafite  was once thought to be owned by Thomas Jefferson. However, its authenticity has been the subject of speculation, with experts split on the matter. The bottle has its initials; therefore, in 1985, it was sold for  $156,450.
9. Jeroboam of Château Mouton-Rothschild, 1945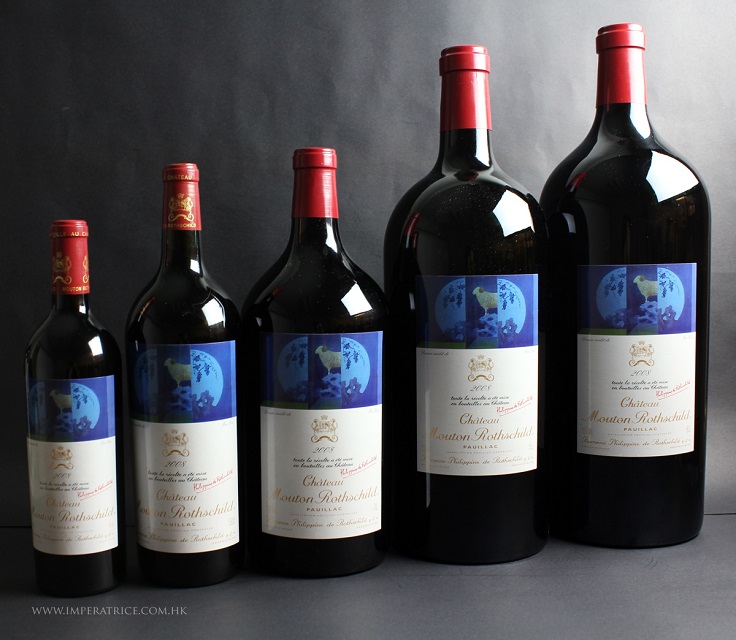 via imperatrice.com.hk
This is a rare quality wine and the fascinating red wine in the world. A bottle of this wine is not a standard 750 ml size; it's a lot bigger. However, it is very expensive. The whole thing will cost you more than $300.000, and if you want to enjoy just a glass of this red wine, you will have to spend $8,631. It is considered one of the very best vintages of the 20th century. The 1945 label is the most notable for its "V" for victory, indicating the end of the Second World War.
10. Screaming Eagle Cabernet Sauvignon 1992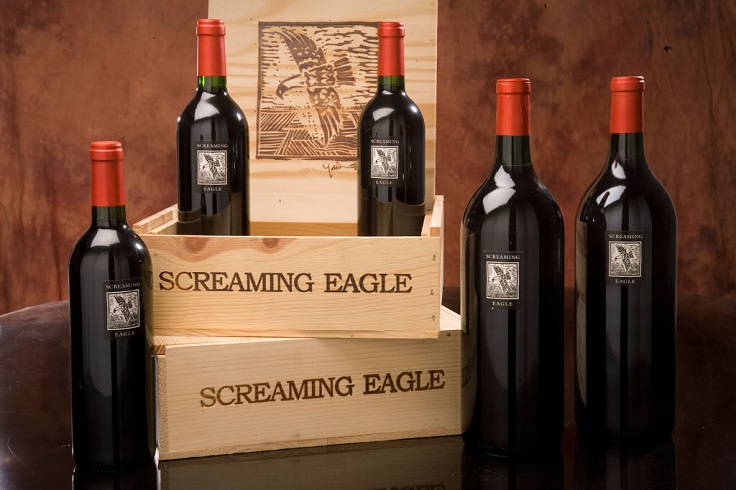 via photobucket.com
This has to be the most expensive, maybe over-priced wine in the world. Its price has reached $500.00 on a Napa Valley wine auction in the year 2000. Strangely this is not French wine, nor an Italian, but it is made in Oakville, California. The Screaming Eagle winery produces limited amounts of a varietal wine. Due to the small quantities produced and high prices commanded, their wines are considered cult wines.