What does it take to make it out as a model? Do you think breathtaking looks are sufficient? What about a powerful walk? What makes models successful is their ability to amaze us.
These women are the very definition of sexy, strong, and successful. We've had many successful and famous models over the years. Today, we will talk about famous models that changed fashion and the world.
We have some old school models like Linda Evangelista and some of the new school like Gigi Hadid. Let's take a look.
Naomi Campbell
Discovered at the age of 15, Naomi established herself among the most recognizable models of the late 1980s and the 1990s. She got declared as a supermodel by the fashion industry and the international press.
Besides her modeling career Campbell tried herself in other ventures. She released an R&B studio album, made a couple of movie and TV appearances, and even appeared in the reality show The Face.
Born in South London to a Jamaican dancer, she spent her early days in Rome. There, her mother worked as a modern dancer.
In 1978, at the age of 7, she made her first public appearance in a music video for Bob Marley's song, Is This Love. And then at the age of 12, she tap-danced in the music video for Culture Club's song, I'll Tumble 4 Ya.
Beth Boldt, noticed her while window-shopping in 1986. Serving as the head of Synchro Model Agency, Beth helped her launch a modeling career. Before her 16th birthday, she appeared on the cover of British Elle.
Gigi Hadid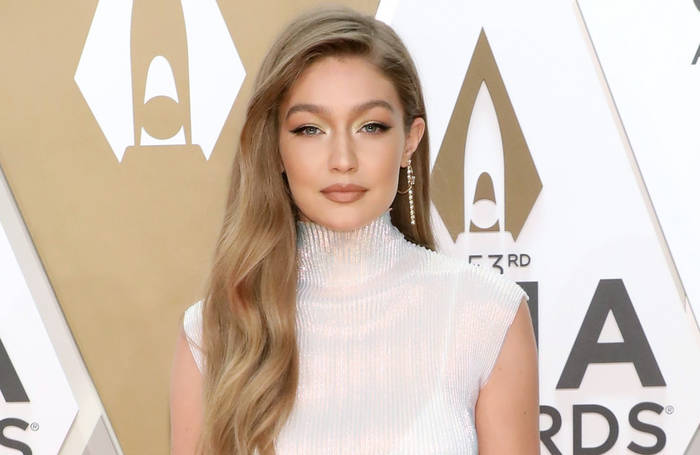 Speaking of younger famous models, Gigi is on the top of the world right now. The American model made her debut in November 2014 at the Top 50 Models ranking. And then in 2016, she earned the title International Model of the Year by the British Fashion Council.
In the past four years, Gigi made more than 35 appearances on international Vogue magazine covers. Gigi has a descent from Daher Al Omer, Prince of Nazareth through her father. Her sister Bella also works in the modeling world.
Gigi started her modeling career at the age of 2 years. Paul Marciano of Guess clothing noticed her and wanted her to model for Baby Guess.
She made a short pause to focus on school but returned to modeling in 2011. In 2012, Marciano named her face of Guess campaign.
In 2013, Gigi signed to IMG models and made her New York Fashion Week debut. Since then, she appears in every major Fashion Week event and on fashion magazine covers.
Fans love Gigi because she also shares her wealth with others. In January 2016, she participated in a MasterChef charity show and raised $25,000 for a Lyme disease charity. And then in May 2020, she played a virtual tennis match with other celebrities for charities.
Gisele Bundchen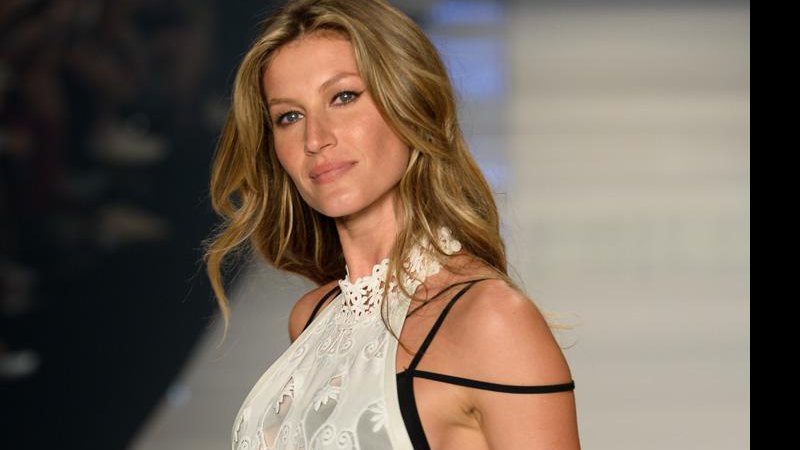 Gisele claims the title one of the highest-paid supermodels in the world. Since 2001, she is among the highest earners in the fashion world. In 2007, she got named the 16th richest woman in the entertainment industry. And then in 2012, she topped Forbes list of top-earning models.
Just two years later Forbes named her the 89th Most Powerful Woman in the World. According to Vogue, Gisele helped end the heroin chic era of modeling in 1999.
Instead, the fashion world turned its head toward a sexy, healthy look with curves and a golden tan. Fun fact: she didn't have an easy start. In 1997, Bundchen traveled to London and auditioned for 43 shows. And she took part in only two international shows. Alexander McQueen chose her for his Spring 1998 show because of her ability to walk in heels on a slippery runway.
And from there, her career took off. She walked the runway numerous times for Victoria's Secret.
Cindy Crawford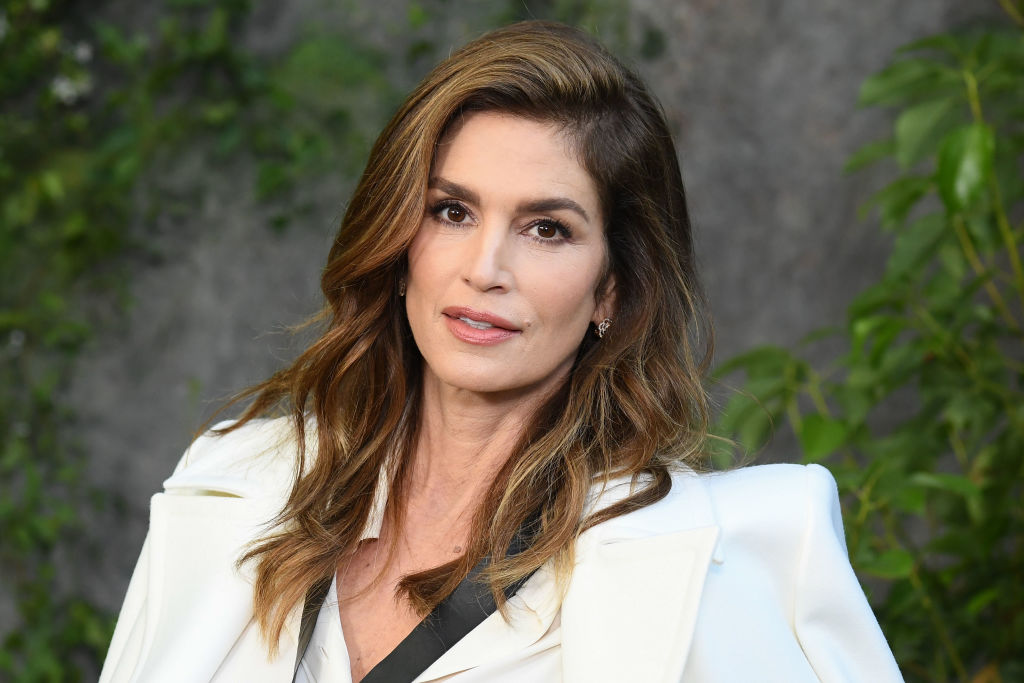 Speaking of old-school models that changed the world, we have to mention Cindy Crawford. Born Cynthia Ann Crawford, she rose to fame during the 1980s and the 1990s. After numerous magazine covers, runways, and fashion campaigns, Crawford earned international celebrity status.
By some estimates, by 1998, she totaled more than 500 appearances on covers of fashion and lifestyle magazines. Crawford also does a lot of charity work. When she was just 10 years old, her three-year-old brother died of leukemia. After making out as a model, she continuously donates to charities fighting childhood leukemia.
Kate Moss
We said that Gisele ended the heroin chic era in 1999. But who started that trend? Well, no other than Kate Moss. She arrived at the end of the supermodel era and rose to fame during the mid-1990s. Kate collaborated with Calvin Klein mostly, the designer that made her famous.
Moss contributed greatly to the size zero fashion. Some might hate it for it, some praise it for it. But we cannot deny the fact that she influenced the fashion world.
Moss started her career in 1988 at the age of 14. For her early work, she did a photoshoot for Levi's campaign, Levi's for Girls.
But her career took a nasty turn after drug allegations in the late 1990s. During the 2000s, some brands refused to work with her and dropped her from their campaigns.
Linda Evangelista
Born in 1965, Linda is among the first supermodels. Many critics regard her as the most accomplished and influential model of all time. Linda has made it to more than 700 magazine covers.
She remains the longtime muse of photographer Steven Meisel. But she also remains popular for her iconic quote, "We don't wake up for less than $10,000 a day". To this day, Linda holds the record for most appearances on the cover of Vogue Italia, all photographs by Meisel.
She started her modeling career in 1984 after signing with Elite Model Management. Critics describe her as the chameleon of the fashion industry, and a key figure during the supermodels' era.
Unlike other supermodels, she chose not to diversify her portfolio into other ventures outside of modeling.
Her quote "We don't wake up for less than $10,000 a day" remains the most famous quote in modeling history.
Adriana Lima
The Brazilian model took part in the Victoria's Secret Angel campaign from 1999 to 2018. She remains the longest-running model for the company and the most valuable Victoria's Secret Angel.
Since 2003, Adriana took on a job as a spokesmodel for Maybelline cosmetics. Lima started her career at the age of 15, after winning Ford's Supermodel of Brazil competition. She finished second in the Supermodel of the World competition the next year and then signed with Elite Model Management.
Since 2014, she is the second highest-earning model. In 2012, she came fourth on the Forbes top-earning models list.
Her Victoria's Secret Super Bowl XLII ad remains the single most-seen ad of the game. More than 103 million people watched the ad. And then in February 2012, she starred in two Super Bowl commercials in one game, the only celebrity to do it.
Tyra Banks
Born in 1973, Tyra Banks is among the most influential models in the world. The American television personality, model, businesswoman, producer, and actress, has even more success after retiring from the modeling world.
She started her career at the age of 15. She remains the first African-American woman to appear on the covers of GQ and Sports Illustrated Swimsuit Issue. From 1997 to 2005, Tyra worked as a Victoria's Secret Angel.
In 1993, she appeared on the sitcom The Fresh Prince of Bel-Air, and then made her movie debut in Higher Learning in 1995. She has had a couple of small roles in movies and television.
Besides her modeling career, Banks found success as a writer and producer. She hosted and produced America's Next Top Model and wrote an adult novel Modelland. In August 2016, she accepted a position as a personal branding guest lecturer at Stanford University.
Heidi Klum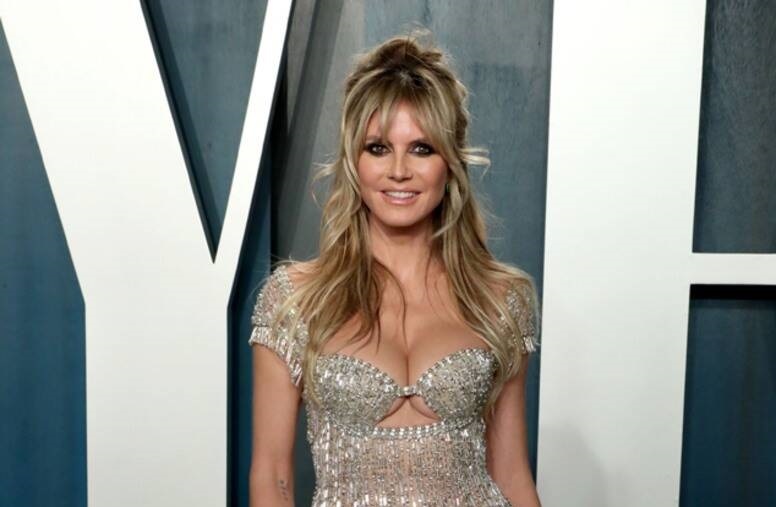 Heidi is the first German model to work as a Victoria's Secret Angel. Born in 1973, Klum is a German-American model, television host, producer, and businesswoman.
In the past several years, most fans know her thanks to her appearance in America's Got Talent. But she also worked as a host and judge of Germany's Next Top Model and American reality TV show, Project Runway.
In 2009, she got the opportunity to work as Barbie's official ambassador on the 50th anniversary of Barbie.
Iman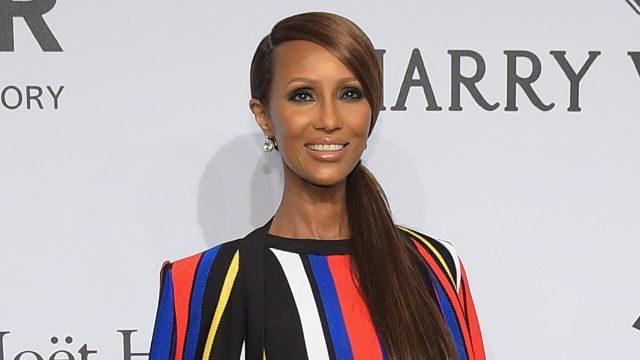 Born in Somali as Zara Mohamed Abdulmajid, Iman is a former muse of designers Gianni Versace, Calvin Klein, Donna Karan, and Yves Saint Laurent.
Noted for her philanthropic work, Iman is the widow of English rock musician David Bowie. The two got married in 1992 and stayed together until his death.
She landed her first assignment for Vogue in 1976. Soon, she appeared on the most prestigious magazine covers.
Iman achieved instant success in the fashion world thanks to her long neck, tall stature, slender figure, and fine features. During her modeling career, she voiced her opinion about more black women in the fashion world.