Don't you just love libraries? They are full of stories, nice and quiet, and free for everyone. But in the Kindle and iPad era, people have stopped visiting libraries as often as they used to in the past. That is truly a shame as there are libraries worldwide that are so fascinating and breathtaking.
These libraries that are probably the quietest places ever make a loud-and-clear design statement. They stun with their design, both from the outside and the inside. Although there is a beautiful library in every corner of the world, we have chosen 10 that truly deserved to be mentioned.
Whether you're a bookworm, an architecture buff, or a curious traveler, these 10 magnificent city libraries are worth a visit.
1.Stuttgart City Library in Stuttgart, Germany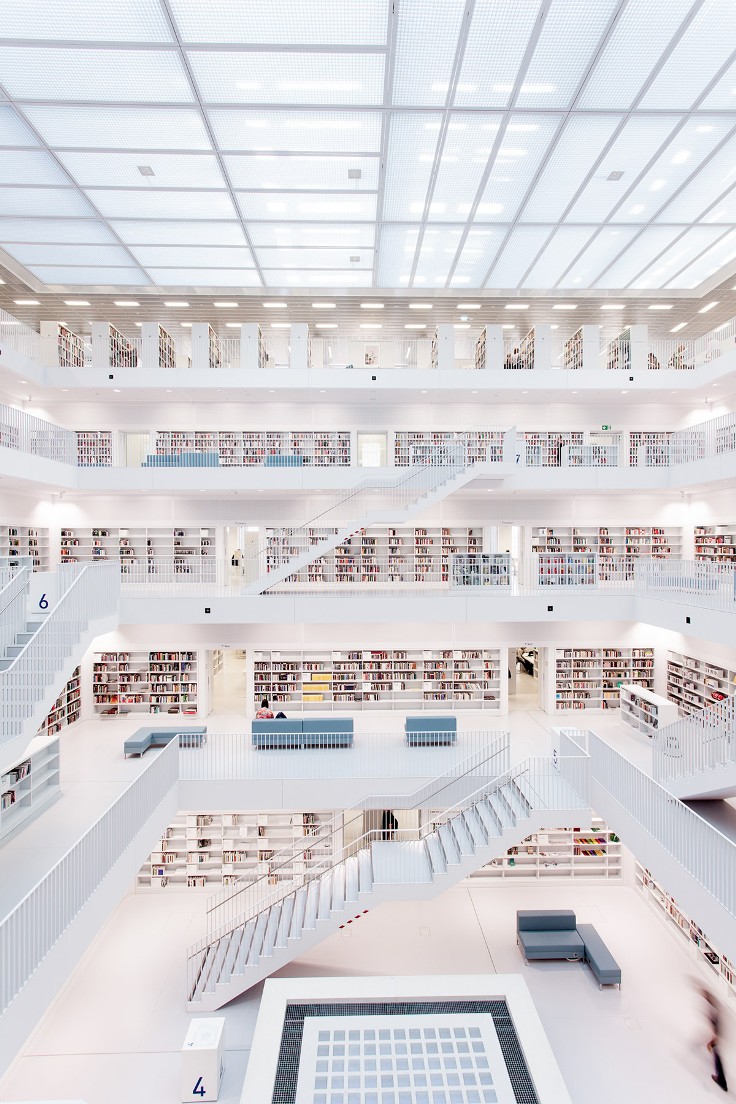 Built as a two-toned Rubik's Cube, this modern library looks like a block-shaped prison for books, well, according to the critics at least. But the funneling staircases and the secret cozy seating areas make it a true nerd's heaven. Designed by Korean architect Eun Young Yi, the new Stuttgart city library was built in 2011.
2.National Library, Minsk, Belarus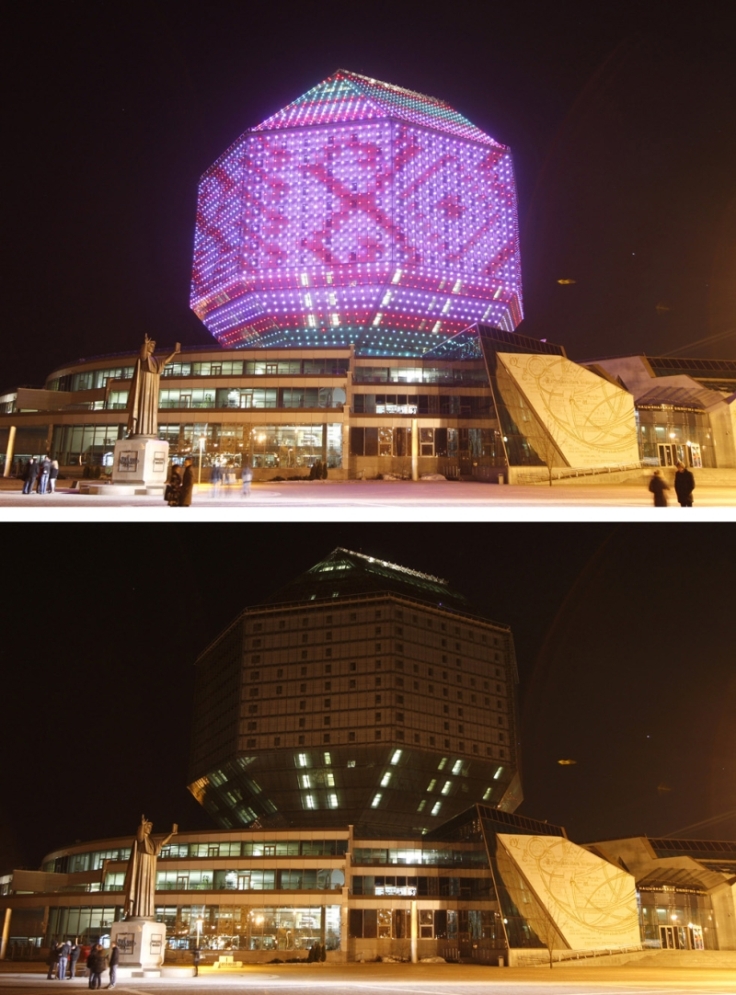 via mynativebelarus.blogspot.com
The National Library is one of Minsk's top attractions. It is built in a Rhombicuboctahedron shape; the building is 22 stories tall and holds over 8 million items. The building can seat about 2,000 readers and features a 500-seat conference hall. It was designed by architects Mihail Vinogradov and Viktor Kramarenko and opened on 16 June 2006.
3.Bibliotheca Alexandrina, Alexandria, Egypt
via cairoscene.com
The Bibliotheca Alexandrina was built in honor of the ancient Library of Alexandria, which was considered one of the world's seven wonders. It represents a major library and cultural center located on the Mediterranean Sea shore in the Egyptian city of Alexandria. The library's architecture is striking, with the main reading room standing beneath a 32-meter-high glass-paneled roof, tilted out toward the sea like a sundial and measuring some 160 m in diameter. The complex houses a conference center, specialized libraries for maps, multimedia, the blind and visually impaired, young people, and for children, four museums, four art galleries for temporary exhibitions, 15 permanent exhibitions, a planetarium, and a manuscript restoration laboratory.
4.TU Delft Library, The Netherlands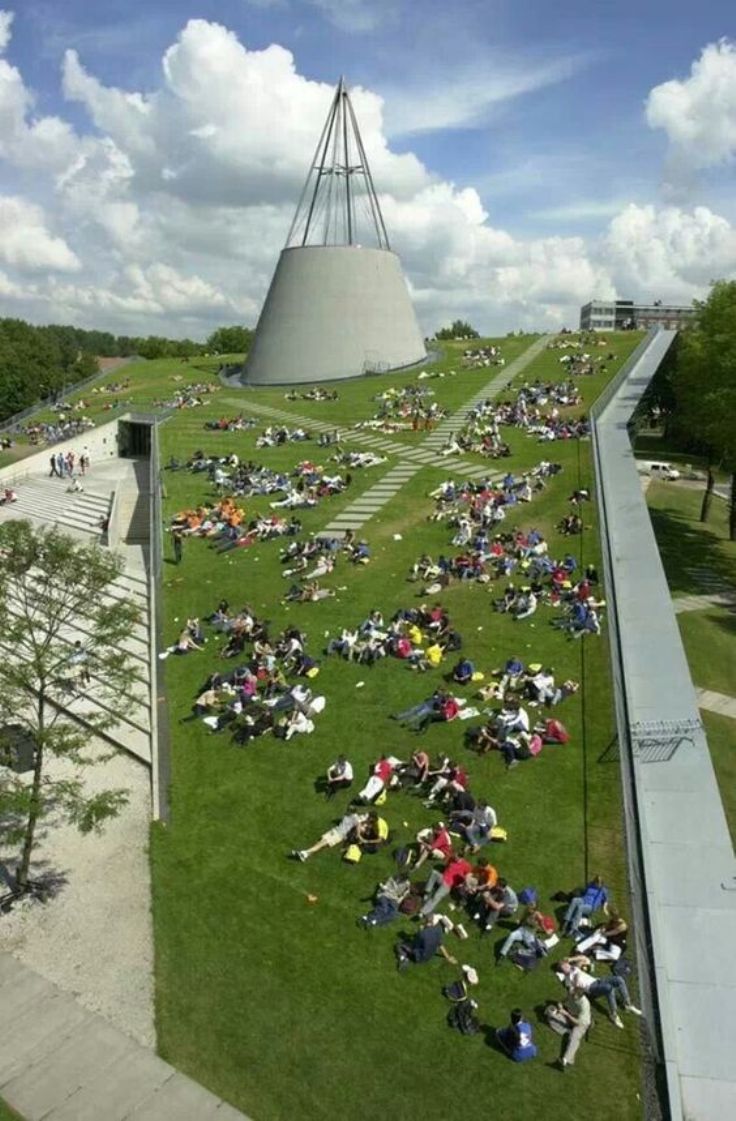 via pinterest.com
This library will mesmerize you at first glance. The whole building is underground, and what you see is a grassy hill and a huge cone that symbolizes technology. The library at the Delft University of Technology was constructed in 1997 and had more than 862,000 books, 16,000 magazine subscriptions, and its own museum.
5.Salt Lake City's Main Library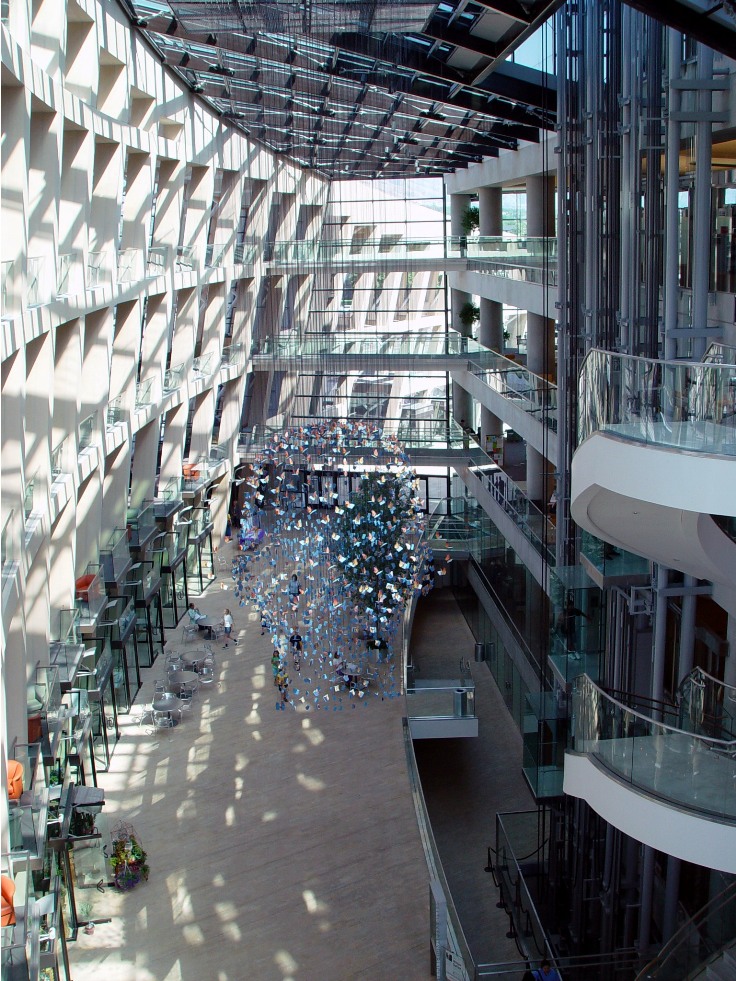 via en.wikipedia.org
With its architecturally unique structure, this striking library is one of Utah's top attractions. Opened in February 2003, it was designed by internationally-acclaimed architect Moshe Safdie. Many things make this library fascinating, from the six-story curving, walkable wall that embraces the public plaza, with shops and services at ground level, to the reading galleries above and a 300-seat auditorium. One of the most attractive things about the library is the natural light from all sites, yet it doesn't affect the materials and technology.
6.The Admont Library in Admont, Austria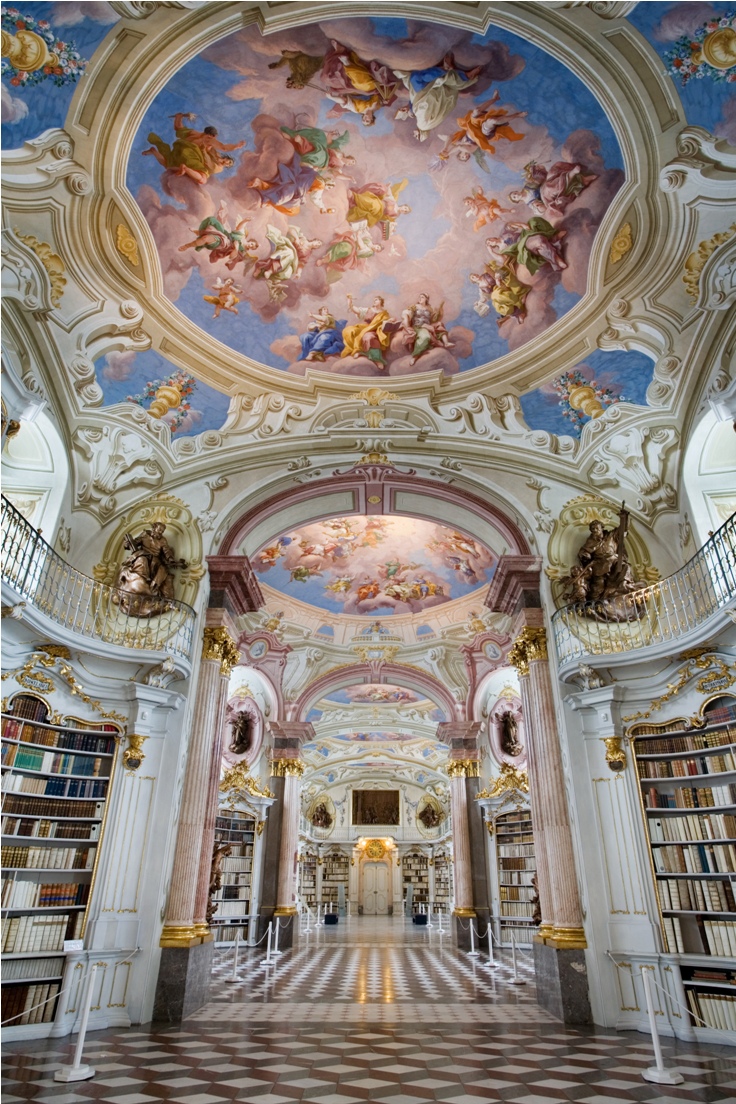 This beautiful library's hall was designed in the late Baroque style by the architect Joseph Hueber in 1776 with a nearly 230-foot-long hall that contains 200,000 volumes. The ceilings were painted by Bartolomeo Altomonte and show the stages of human knowledge, up to the high point of Divine Revelation. The library is located in the Alps' foothills, and it is the second-largest monastery library in the world.
7.Bishan Public Library, Singapore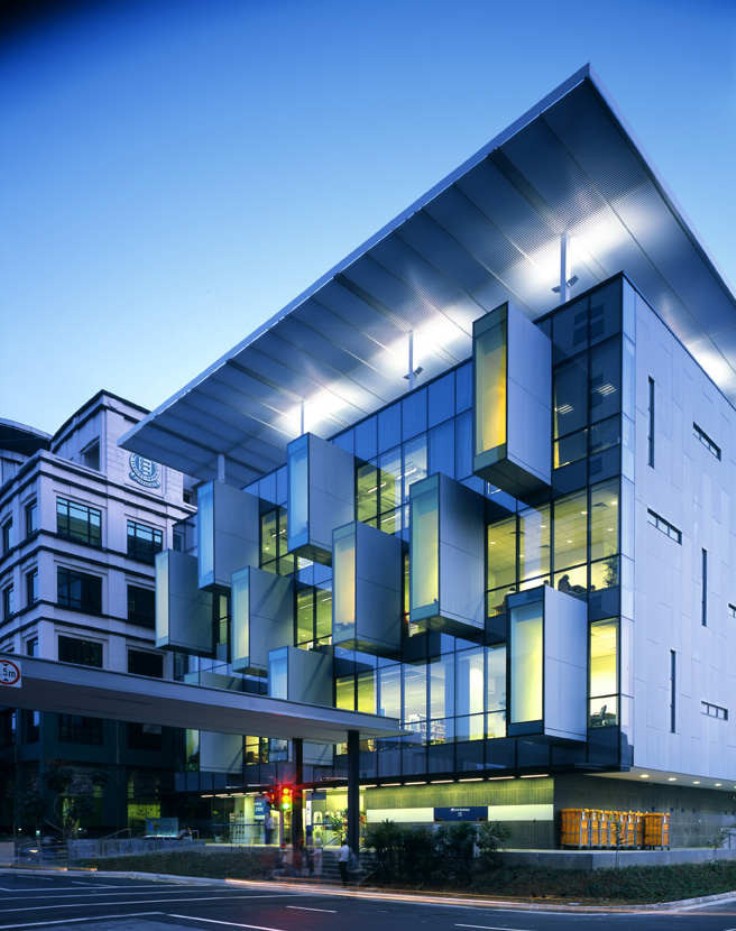 via archdaily.com
There are so many things to love about this award-winning library. It was designed to look like a treehouse with colorful pods that stick out of one side of the building, representing books protruding from a bookshelf. And inside the library, these pods are actually private reading places! Pretty fascinating. The library is located in the heart of Bishan and spans 4,000 square meters.
8.Vennesla Library and Culture House, Vest-Agder, Norway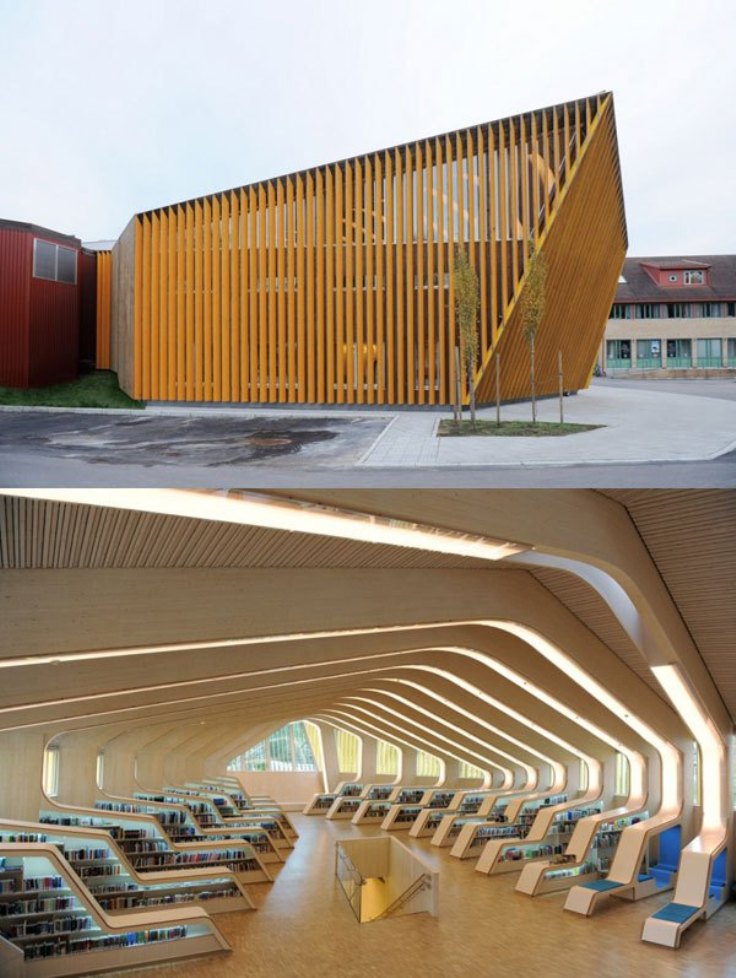 via flavorwire.com
Designed by Norwegian architects Helen & Hard, this fascinating library brings a sophisticated elegance to Norway's public facility. It was opened in 2011. What is also important is that the library is a "low-energy" building, defined as class "A" in the Norwegian energy-use definition system. The library composes a library, a café, meeting places, and administrative areas and links an existing community house and learning center.
9.José Vasconcelos Library, Mexico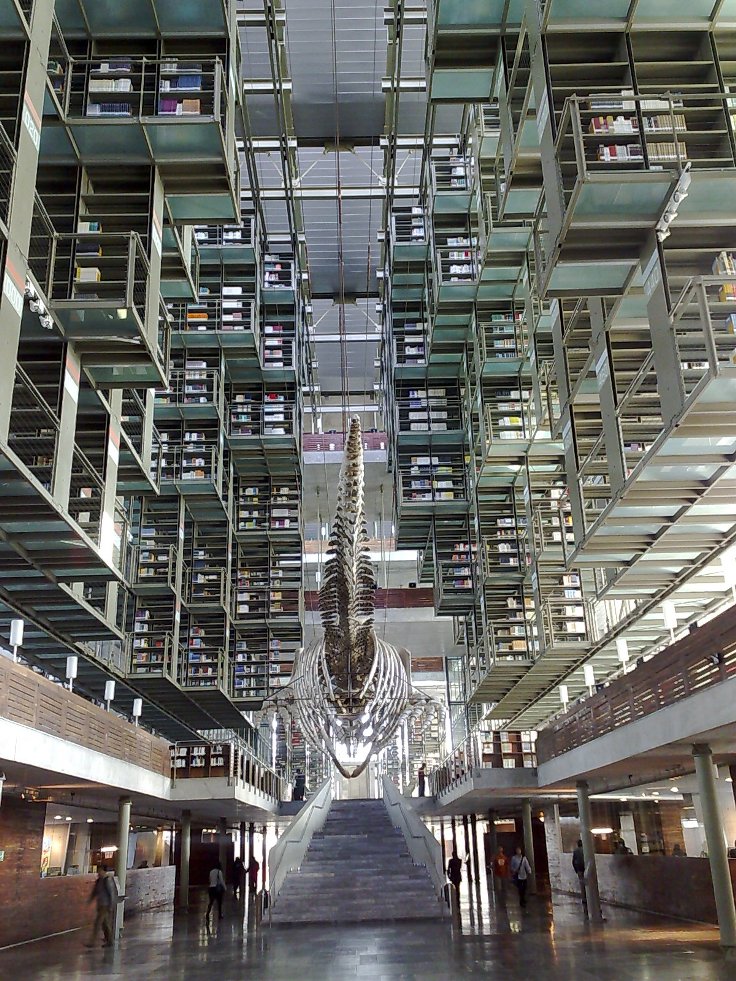 No wonder this giant library has the nickname "mega library." It takes up a whopping 409,000 square feet and has over 500,000 books displayed on glass shelves hanging from the building's five stories. The library was dedicated to José Vasconcelos, the philosopher, former presidential candidate, and former president of the National Library of Mexico.
10.Trinity College Long Room in Dublin, Ireland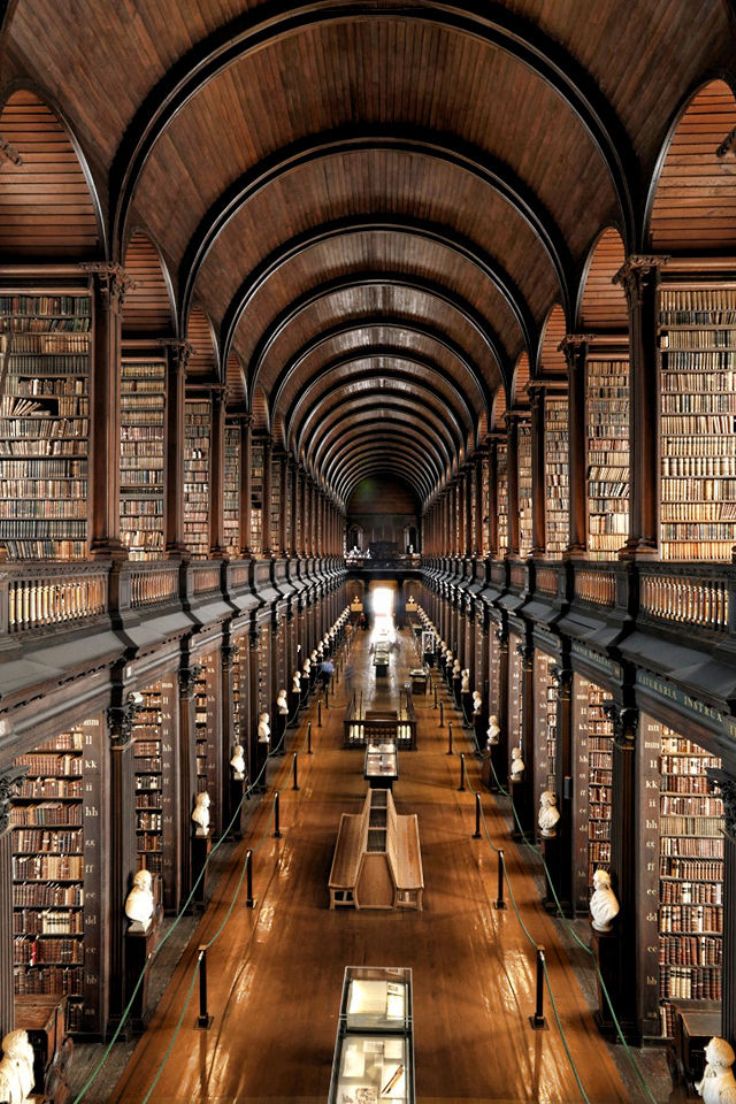 via dwell.com
Trinity College is the home of Ireland's largest library. It holds over 200,000 volumes. It has the right to receive material published in the Republic of Ireland free of charge, and it is the only Irish library to hold such rights for the United Kingdom. The Long Room made headlines recently for serving as "unofficial" inspiration for the Jedi Archives in Star Wars Episode II: Attack of the Clones.