Bedroom is the personal and important living area in the home. However, romantic bedroom must be decorated according to the style and taste of the couple that they loved it. It isn't easy to make a good choice when deciding for the new home furniture and decor. Because of that, we have decided to offer you, a different romantic bedrooms.
From flower, flowing draperies to honeymoon-suite style, these romantic bedrooms are bound to win your heart. Make your home's most vital spaces warm and cozy with help from these beautiful bedroom ideas. So flip through the article below, let your mind wander and get inspired to complete your own romantic makeover!
View Bedroom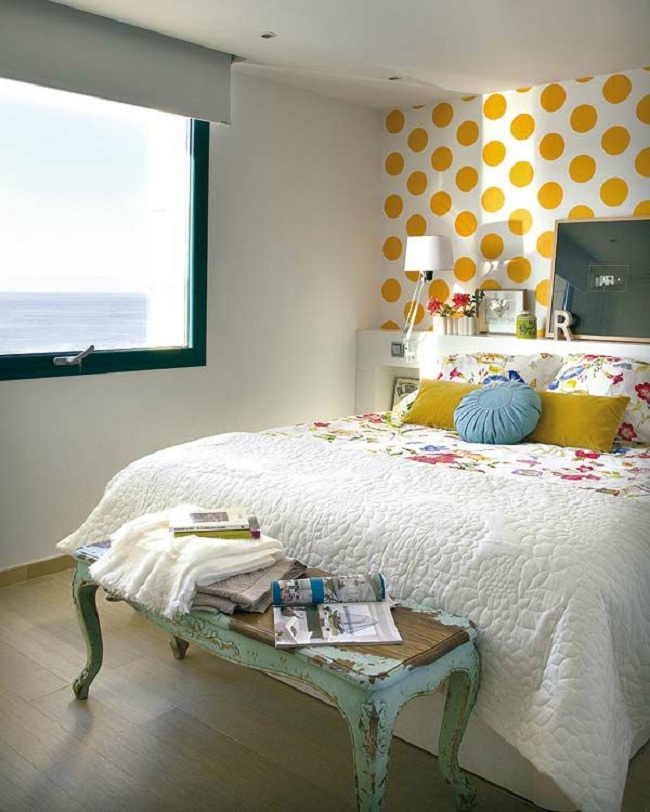 Bright splashes of color, floral patterns, white color is what makes this bedroom amazing. You want to enjoy looking at the sea, then see through the window.
Sea Bedroom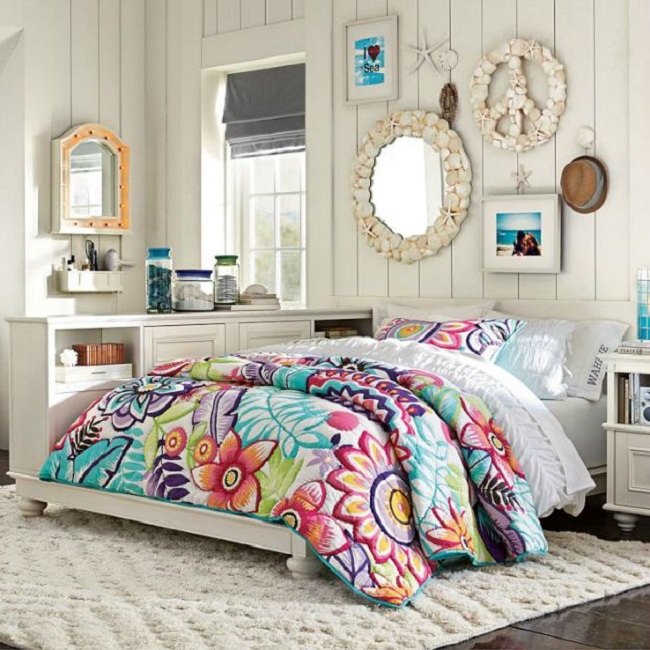 This bedroom look is just perfect! If you love the bright colors of the flowers, the white color and the sea decorations, then this is your favorite bedroom. However, with just a little bit of creativity you will create your own bedroom to look the same as this one.
White Bedroom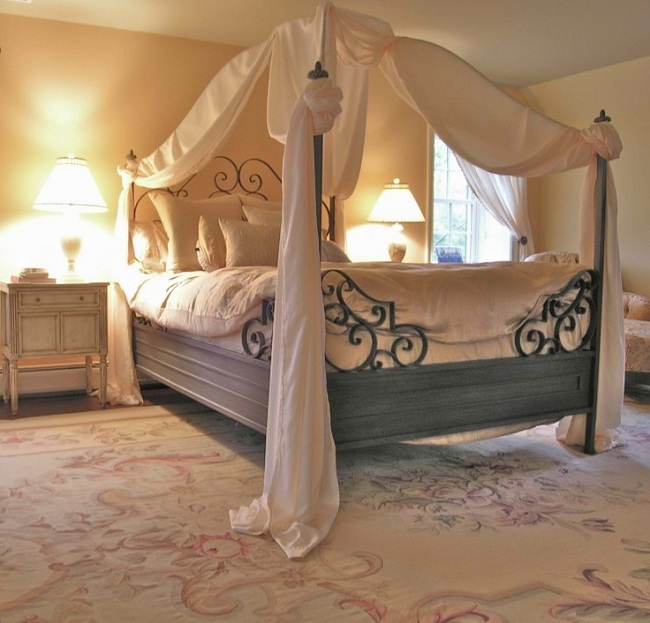 The white color keeps this bedroom fresh and light. The old wood, the bed and carpet with pink flowers add a glamorous touch to the bedroom. If you are a fan of neutral colors then this bedroom look will be perfect choice for your bedroom. The simplicity is what makes this bedroom unique.
Sophisticated Bedroom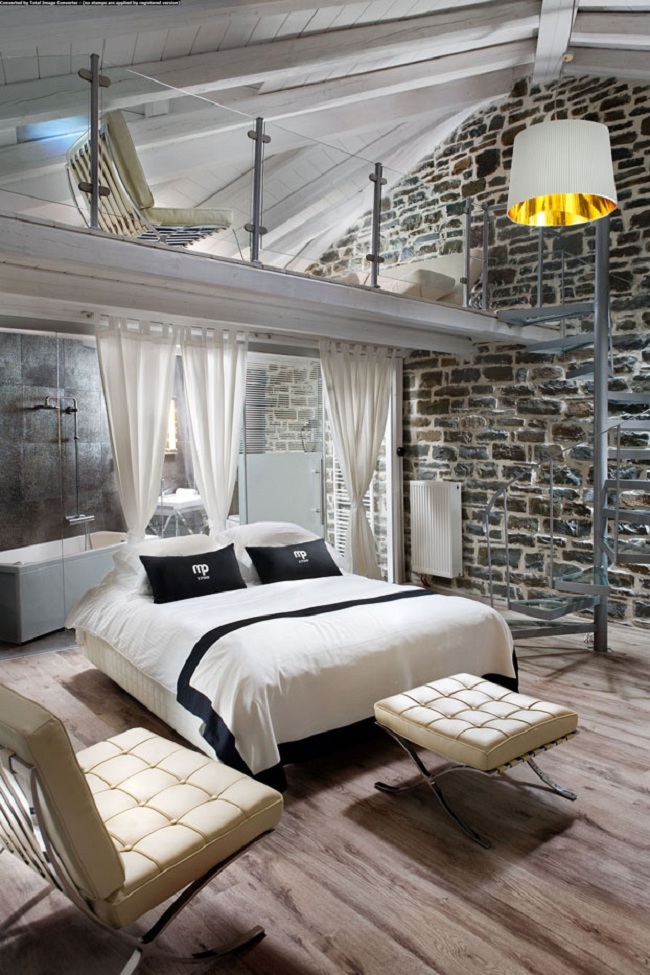 This bedroom gives a more sophisticated and modern look. The simple white and a little bit of black is what makes this bedroom elegant. If you are not a fan of too much color, then get some inspiration from this look.
Pastel Green Bedroom
Shades of pastel green keep this bedroom fresh and light. White accessories and leaf-print fabrics add a more glamorous touch to this bedroom.
Silver Bedroom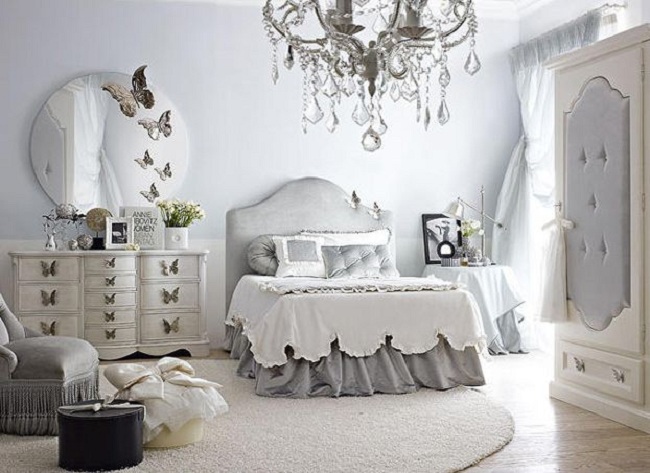 Luscious materials, white curtains, silver accessories, butterflies and  much more. This entire bedroom is very restful, elegant and romantic.
Romantic Bedroom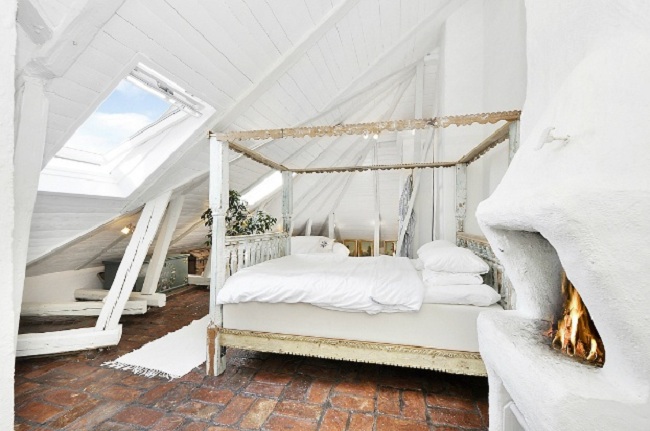 The fireplace, the window and the simplicity of the white color is what makes this bedroom simple romantic. This should be another honeymoon bedroom place.
Nature Bedroom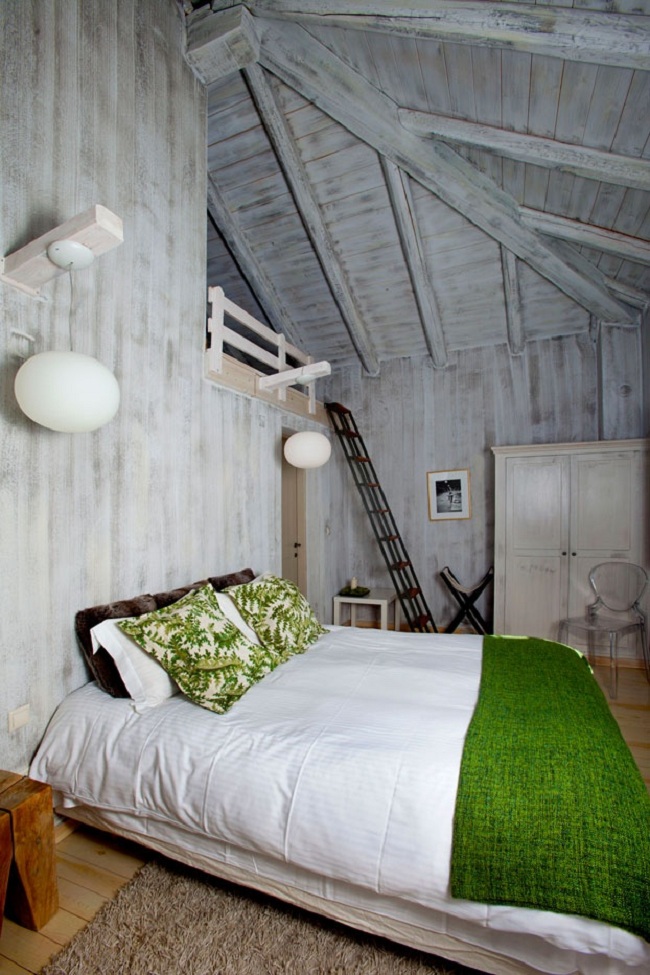 This simple bedroom gives some nature feeling. The combination of white, green and wood, creates a truly romantic atmosphere.
Flowers Bedroom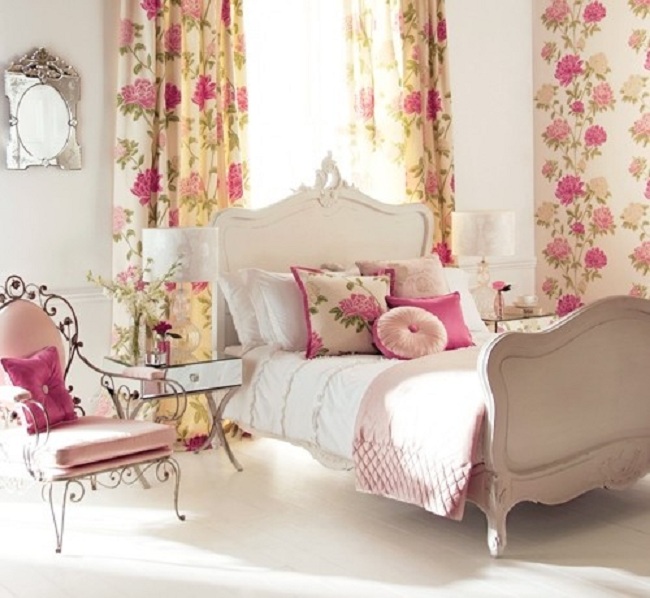 The white bed give this bedroom a romantic feel. The colorful floral curtain adds a feminine touch, while the desing of the cair and bed introduces luxury into the room.
Deep Violet Bedroom

Who doesn't love this glamorous and dark color scheme, especially when paired with reflective satins and metals. The style is historical and gives a touch of luxury. A deep velvet color and the ornate metal accents make this bedroom a sexy getaway within the home.