Heartburn is something that most adults will experience during their lifetime. It is characterized by an uncomfortable burning sensation right behind the breastbone that often times creeps up the throat and is a symptom more so than a disease. GERD is usually caused by changes in the barrier between the stomach and the esophagus, including abnormal relaxation of the lower esophageal sphincter, which normally holds the top of the stomach closed, impaired expulsion of gastric reflux from the esophagus. Acid reflux symptoms most often occur: after eating a heavy meal, When bending over or lifting an object and when lying down, especially on your back. While over-the-counter and prescription medications are available, if you suffer only from occasional heartburn, lifestyle changes and heartburn home remedies may be the route you want to take.
Drink Aloe Juice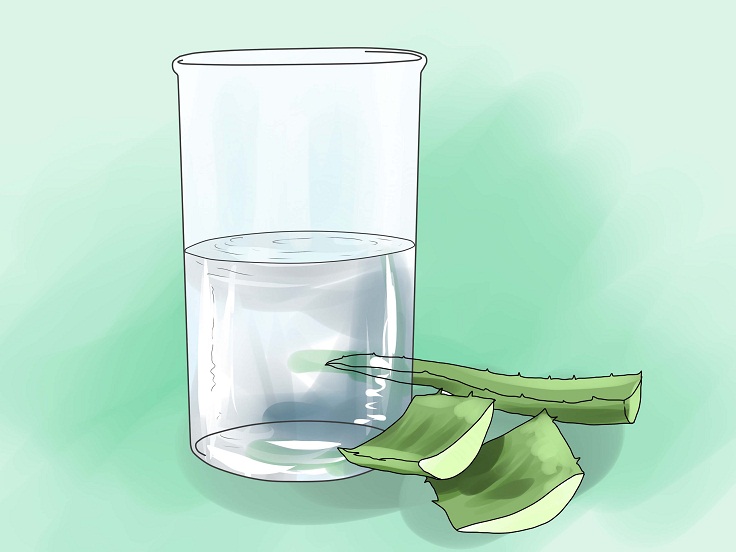 via wikihow.com
Aloe is a plant used to soothe burns, and people often think of using it to help something like sunburn, but it can do more than that. You will need: 1/2 cup aloe vera juice. Drink a ½ cup of aloe juice, cool or room temperature, before meals. It may be able to help with heartburn too because it reduces inflammation. Keep in mind that aloe can act as a laxative.
Avoid Tight Fitting Clothes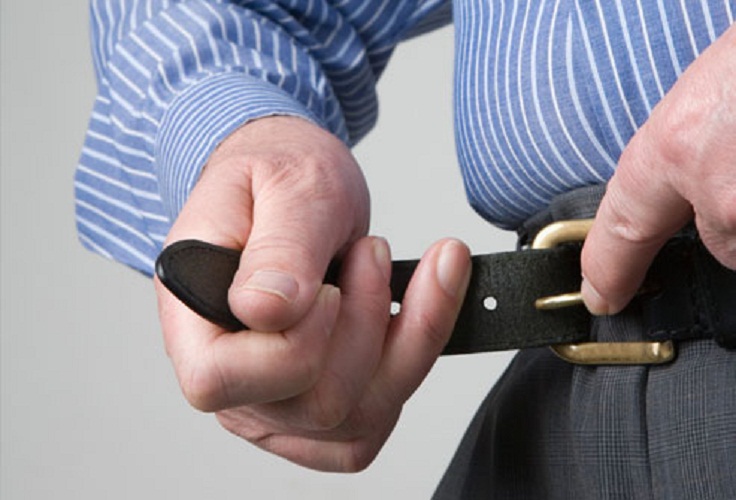 via webmd.com
Things cinched tightly about your waist or middle can worsen heartburn. If you have super tight jeans on, when you sit down, the waistband is going to sink into your abdomen region. Same goes for tight belts-and even shirts can be a problem for some. Pressure on your lower esophageal sphincter which make it more likely stomach contents, will push through and you'll experience reflux.
 A Spoonful of Baking Soda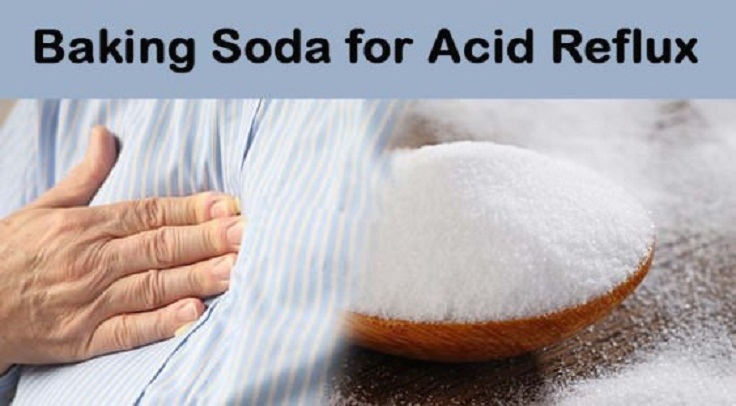 via lethow.com
A spoonful of sodium bicarbonate can help put an end to the gnawing, burning, sensation of heartburn caused by acid reflux. Baking soda, as sodium bicarbonate is more commonly known, can help your reflux and in turn help your heartburn because it is a base substance.
Chew Gum Before It Comes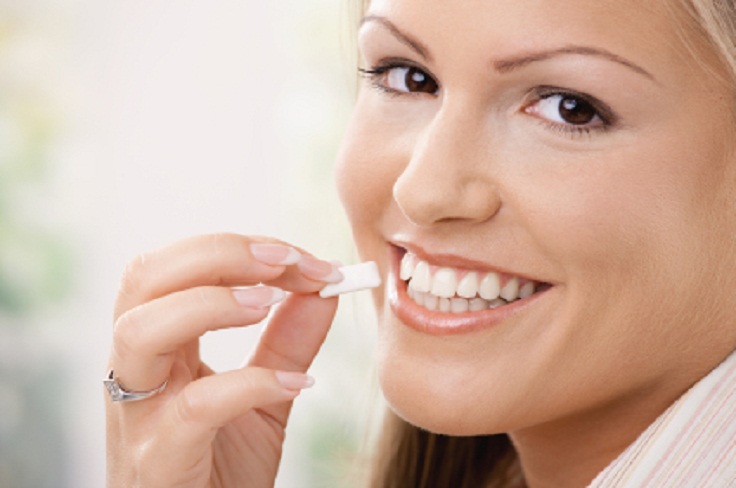 via institutefornaturalhealing.com
Symptoms of gastroesophageal reflux disease (GERD) or chronic heartburn relief when a piece of sugar-free gum is chewed for 30 minutes after a meal. This is because chewing gum stimulates the salivary glands and increases the flow of saliva. Any acid that has built up in the gut is diluted and washed away or cleared out more quickly. You will need: 1 piece of sugar-free gum. After a meal, pop in a piece of sugar-free gum and chew for 30 minutes to help ward off heartburn.
Chin up and Don`t Lay Down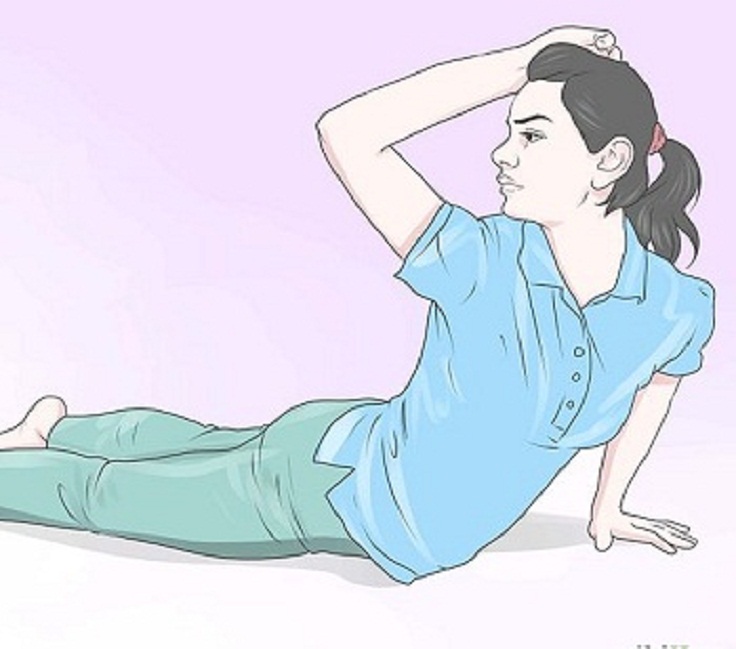 Heartburn tends to get worse at night, thanks to the fact that you're lying down when you sleep. Try elevating your head about 6 inches when you sleep by placing bricks, books, or blocks under the legs at the head of your bed. Don't lie down within 3-4 hours after eating, because lying down with a full stomach makes stomach contents press harder against your lower esophageal sphincter.
Cup Of Chamomile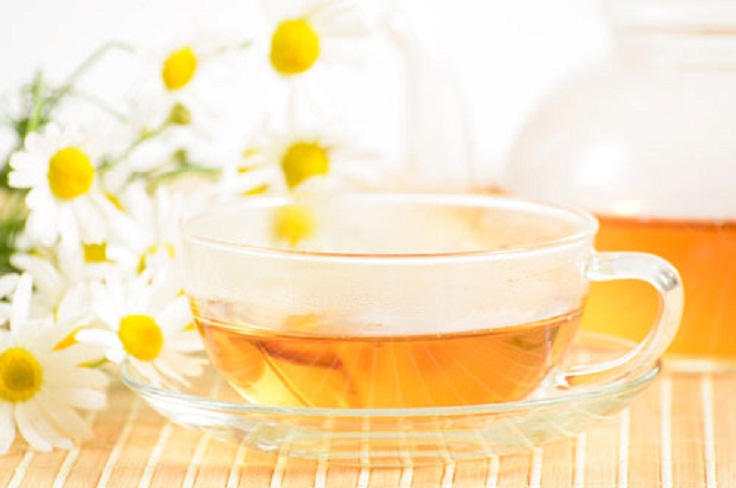 via urbanewomen.com
Having a spot of chamomile tea about ½, 1 hour before you plan on going to sleep can help reduce inflammation in your stomach, and possibly balance out the acidity levels as well. Boil one cup of water in a cooking pot, and then reduce the heat. Stir in 1 teaspoon of dried chamomile petals, and let them simmer for 45 seconds. Remove from heat and let the petals soak for another minute or two before straining them. Pour the tea into a mug and add a bit of honey or lemon if you wish.
Eat a Banana or An Apple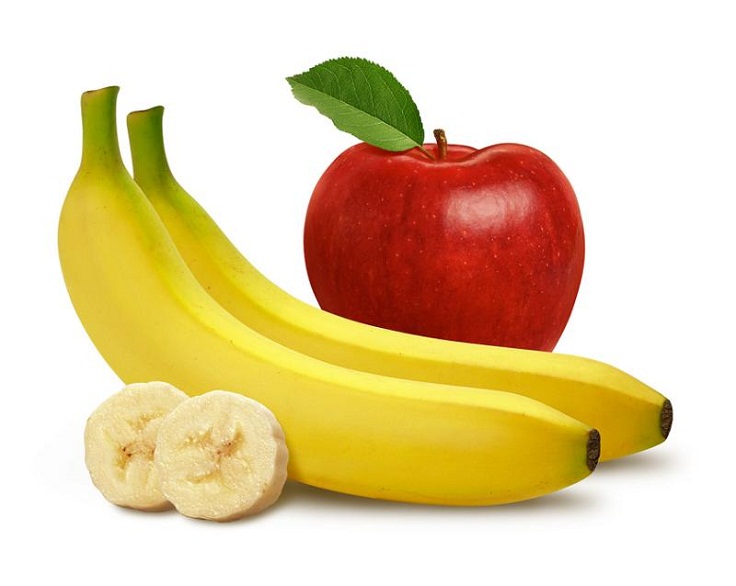 Bananas contain natural antacids that can act as a buffer against acid reflux. Home remedies for heartburn first, try letting a few bananas ripen up nicely and eating one every day. Another option is to try an apple a day. Slice one up and eat it a couple of hours before bedtime to relieve or prevent discomfort.
Drink a Ginger Root Tea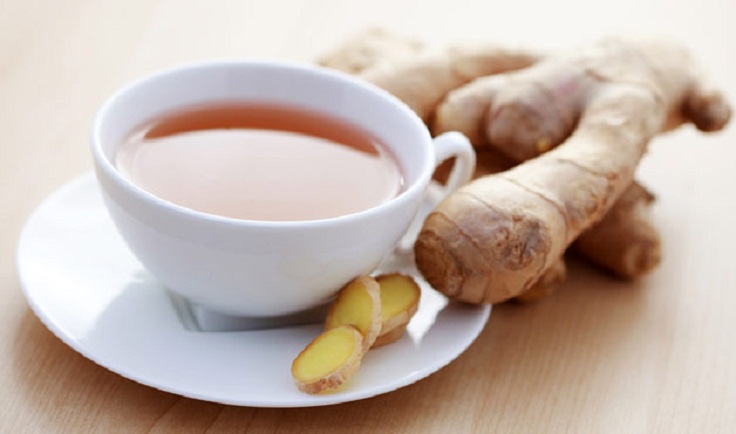 Ginger root can help ease up a number of stomach woes, from nausea to acid reflux. You will need:3 quarter sized slices of gingerroot and 2 cups of water. Slice up 3 quarter sized pieces of gingerroot and simmer gently in 2 cups of water, covered, for 30 minutes. Remove the ginger pieces or leave them in, pour into a glass, and drink all of it about 20 minutes before a meal.
Drink More Acid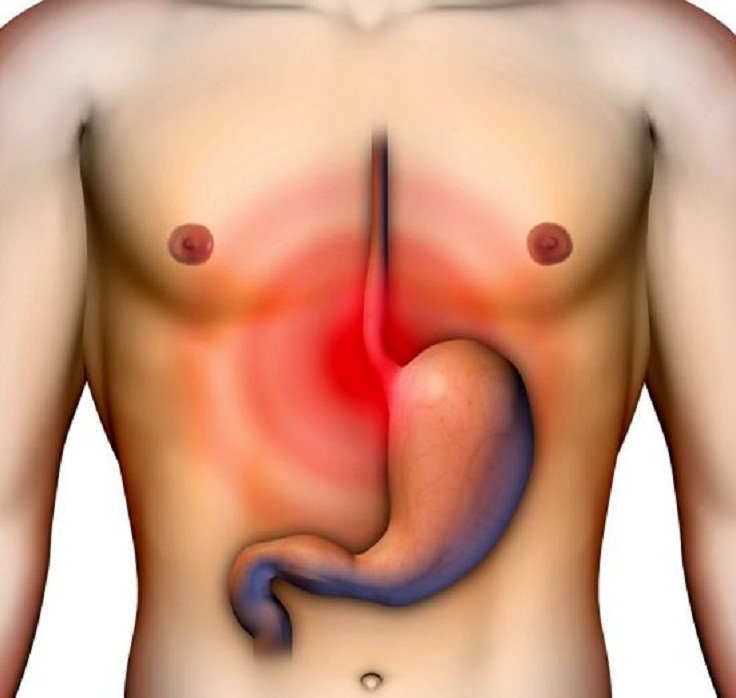 via organicfacts.net
Acid reflux is caused by having not enough acid in your stomach, rather than having too much, as over-the-counter or prescription "acid blockers" imply. You will need: 3 teaspoons or 1 tablespoon of raw unfiltered apple cider vinegar and 6 to 8 ounces of fresh water. Mix 3 teaspoons, or up to 1 tablespoon, of apple cider vinegar into 6-8 ounces of fresh water, and drink. You can do this before each meal before bedtime, or 2-3 times during the day. If you feel is worsens your reflux, do not continue to ingest it. Too much may also contribute to the problem.
Smoking + Alcohol = Heart on Fire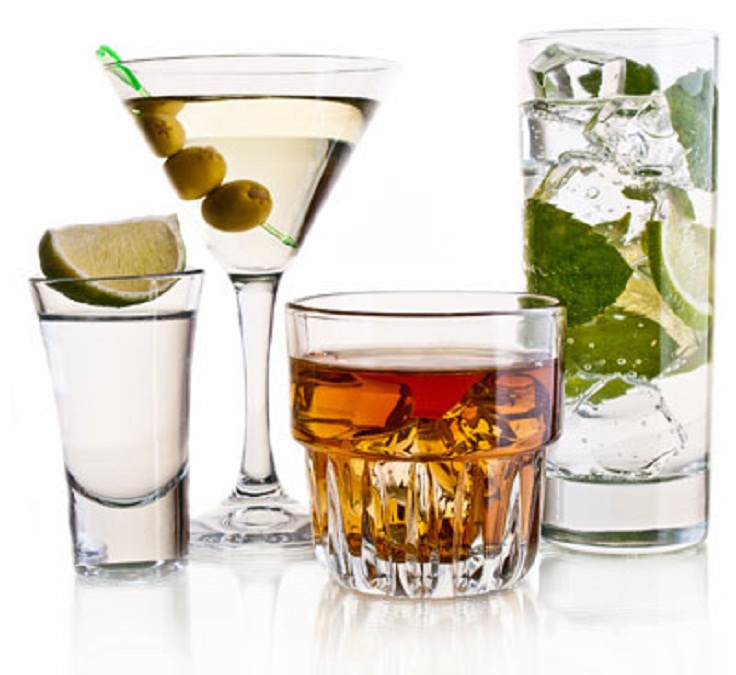 Smoking cigarettes and drinking alcohol can set you up for terrible reflux. The nicotine and alcohol both work to weaken your LES, making it that much easier for stomach contents and acid to splash up into your esophagus. Alcohol is also going to irritate your stomach in general. Quit smoking and drink less.