Beans are not only rich in fiber, protein and antioxidants but they are also good for our waistline. They are digested slowly, keeping you satisfied longer plus they lower the cholesterol level as well. They are creamy, tasty and filling. Cooked with or without meat they bulk up any stew or soup. It is important to eat nutritious and healthy food in the fall and winter months. Therefore one of the best ingredients you can cook with is beans this time of the year. We have rounded up ten healthy and delicious recipes with beans to keep you going in the coming next weeks.
1. Ribollita, Italian Bean Stew
Recipe via www.feastingathome.com
Ribollita is a hearty bean stew from the sunny Tuscany. It has all of Nature's goodness inside such as onions, carrots, celery, kale, tomatoes and cannellini beans. It can be made vegan or vegetarian also as the pancetta is optional. Cook a big pot of it because it can be reheated and eaten several days in row. It will just get better each day.
2. Broad Beans and Green Peas Bruschetta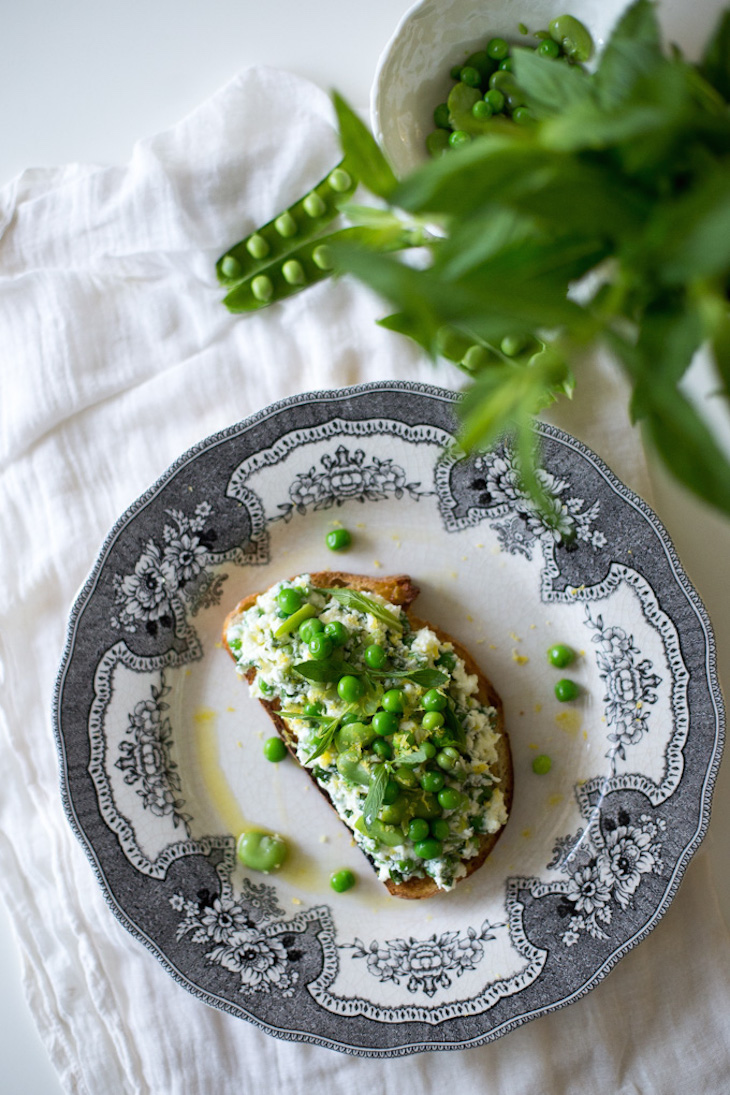 Recipe via www.mattersofthebelly.com
This recipe will bring the spring into your kitchen! It is probably hard to find fresh broad beans and peas but the frozen ones are also great. This bruschetta full of fresh and zesty light spring flavours will be your favorite breakfast or lunch choice. Add a poached egg on top for a more filling meal!
3. Chipotle Pumpkin Black Bean Soup
Recipe via www.connoisseurusveg.com
This super delicious creamy pumpkin black bean soup is a must try this fall! The coconut milk makes it rich and the smoky chipotle pepper and a hint of cinnamon makes it extra warming. Serve with fresh bread and sour cream. 
4. Fall Harvest Bean Salad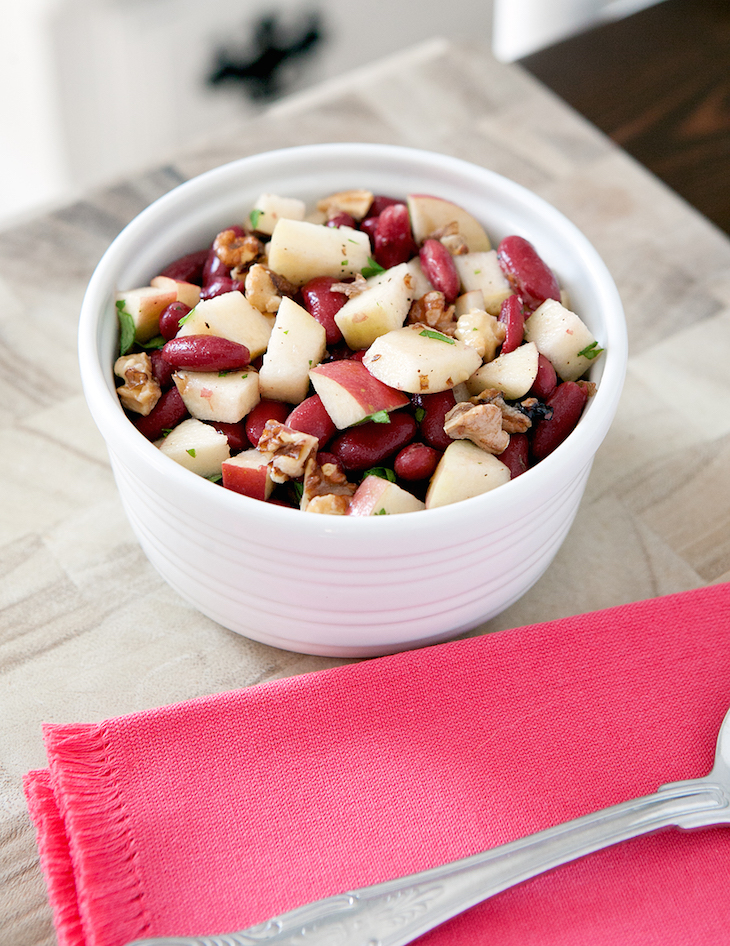 Recipe via www.browniebites.net
This recipe combines the sweetness of the apples, the mild beans and the tang of red wine vinegar. The toasted walnuts will add a special flavor, try to add some honey as well. Perfect for a light dinner or also as a refreshing side dish with roast meats! 
5. Creamy Black Bean & Avocado Dip in 5 Minutes
Recipe via www.shelikesfood.com
All you need for this creamy Black Bean & Avocado Dip is a food processor and 5 minutes. Add canned black beans, avocado, garlic, lime and spices to your food processor and blend until smooth. Delicious with tortilla chips, crackers or veggies.
6. Swiss Chard with Cannellini Beans, Honey and Almonds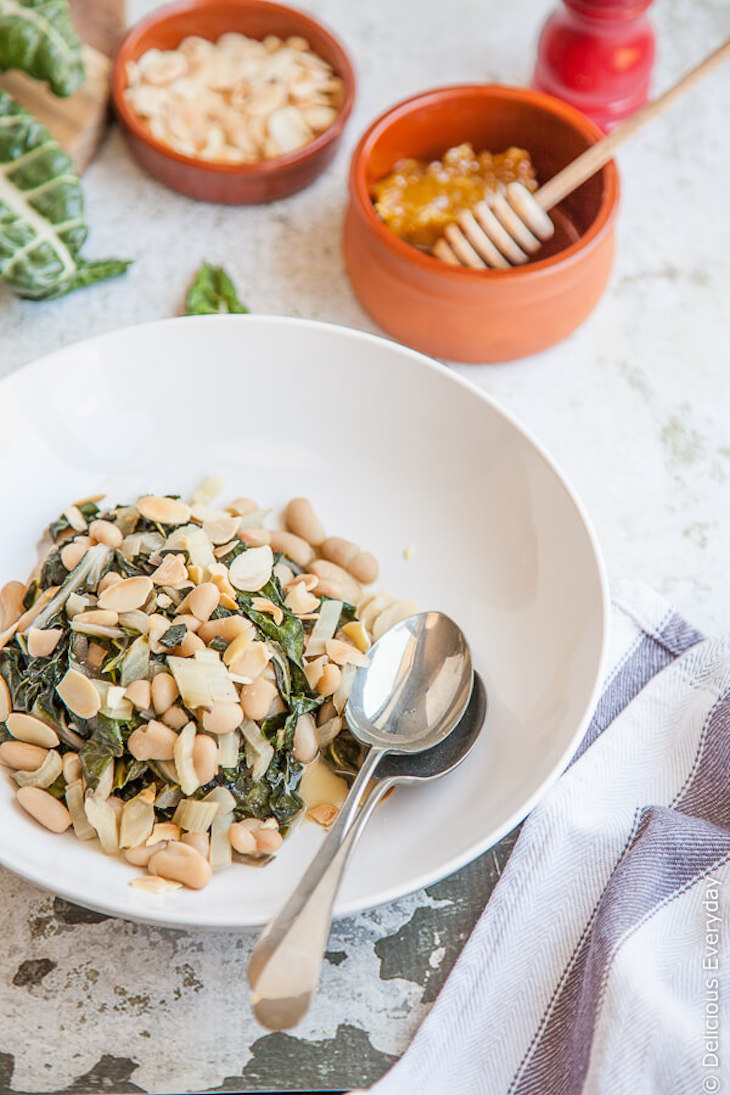 Recipe via www.deliciouseveryday.com
Here is another quick and delicious recipe that you can whip up in 15 minutes! Try the slightly bitter chard paired with sweet honey, cannellini beans and toasted almonds and you will have your new favorite dinner that is also good for your waistline.
7. Slow Cooker Chicken, Sausage and White Bean Chili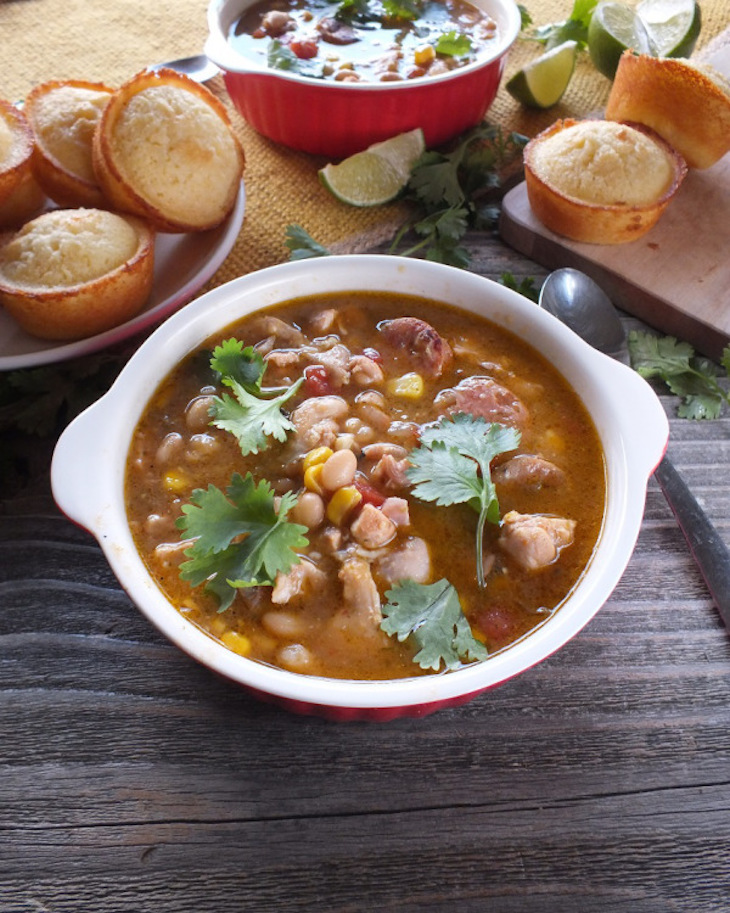 Recipe via davebakes.com
Talking about beans, a chili recipe is something that must be on this list. This slow cooker chicken sausage and white bean chili is so easy to prepare and also versatile. You can adjust it according to your dietary needs, make it vegetarian if you prefer. Serve with cornbread and sour cream.
8. Pasta With Beans and Vegetables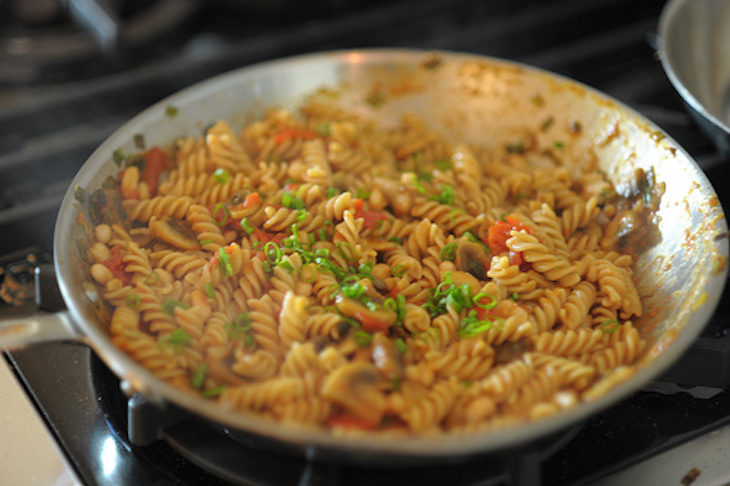 Recipe via www.cookthink.com
This pasta with beans and vegetables dish is a great weeknight dinner. Depending on what kind of veggies you have in your fridge you can change the recipe. It's tasty with mushrooms, bell peppers or broccoli. The only thing you should not miss is a can of beans!
9. Green Chili Black Bean Burgers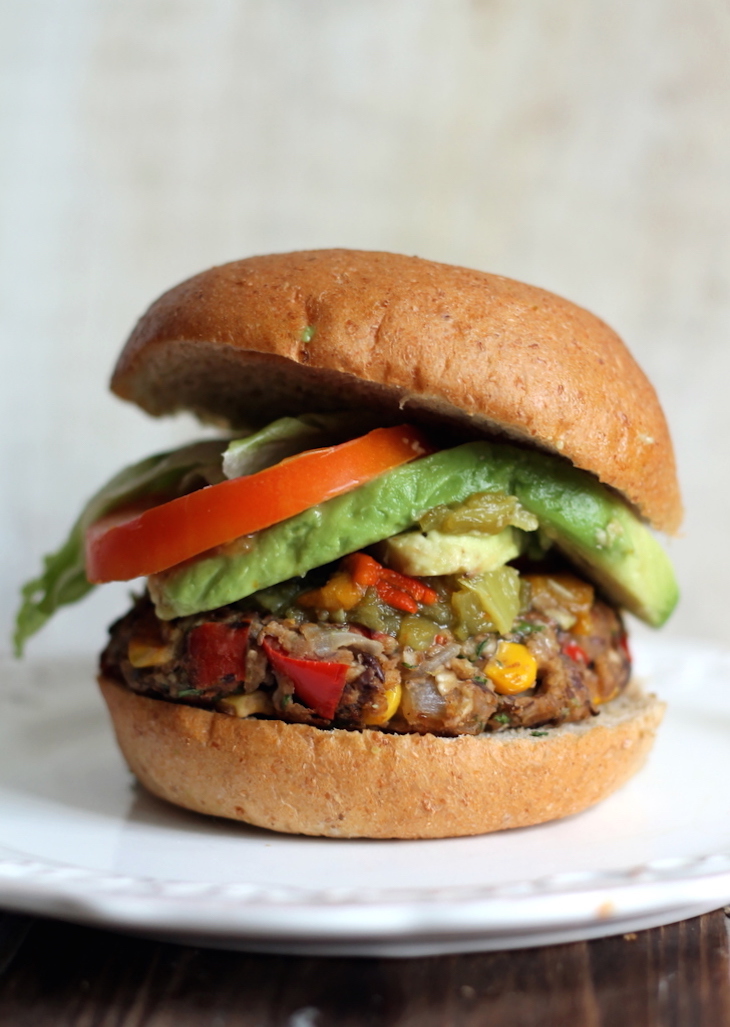 Recipe via www.ambitiouskitchen.com
When you have a craving for burger and you are willing to go for the healthy option, this might be your best bet. A flavorful veggie burger packed with black beans, corn, spices, and herbs. Rich in fiber and protein, this burger will keep you full.
10. Feijoada – Portugese Beef and Pork Stew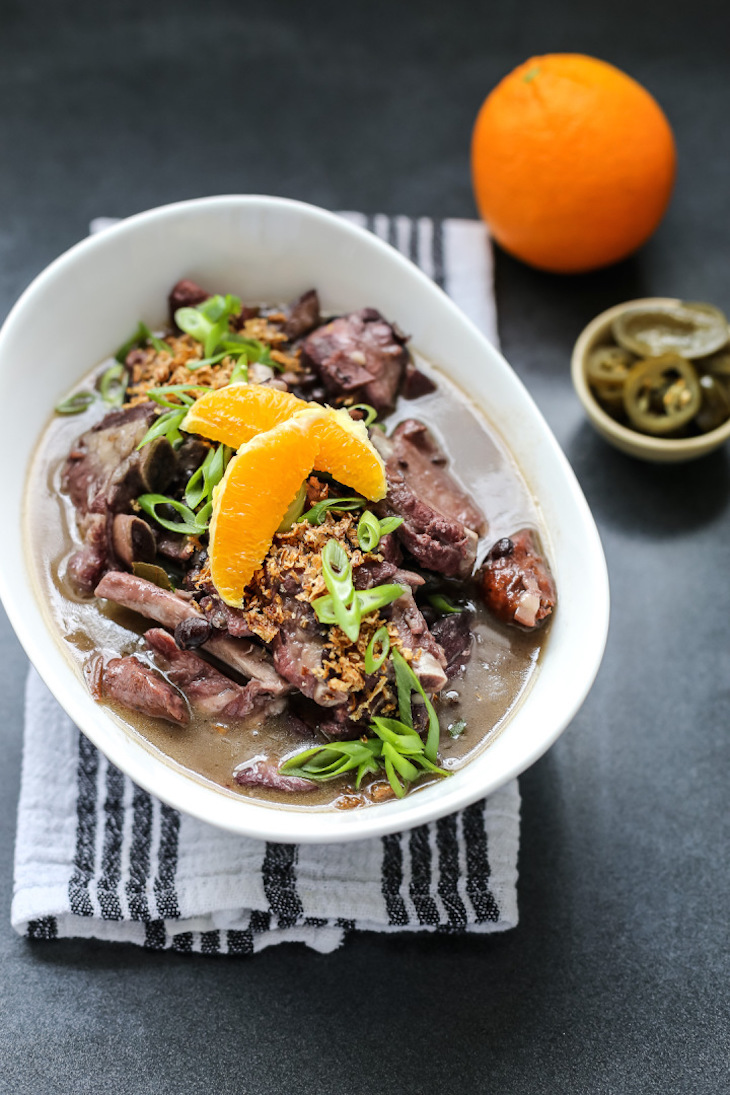 Recipe via www.angsarap.net
Feijoada is a traditional stew of beans with beef and pork. A typical Portuguese dish but also cooked in former Portuguese colonies such as Brazil, Goa etc. It makes a perfectly filling meal with black beans, spare ribs, bacon, chorizo and spices that is great for dinner parties. Offer fresh bread and a nice red wine with it.