Nobody can resist those classic pies that evoke memories from our childhood! We always remember how our grandmothers or mothers used to leave the pie on the windowsill to cool off and we were so impatient to have a piece of it, while the wonderful smell of the pie was all around the house.
That's why, preparing a good – old fashion pie is always a good idea! There are pies ready in less than an hour, while there are others who require more work. Either way, all you have to do for now is to scroll along and to see which of these recipes is your favorite.
1. Apple Pie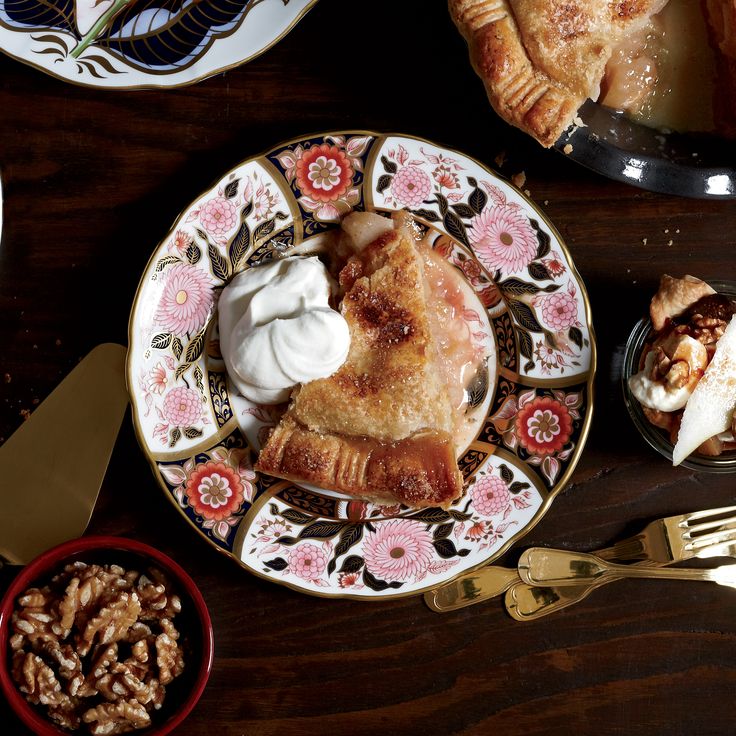 via foodandwine.com
This is such a classic recipe that is suitable for all kinds of occasions. What makes this apple pie so special is that it has a double crust and the whole recipe is created in a way that helps the butter and the spice to stand out from the other ingredients. This pie takes a little bit more than four hours to be done, but once you have your piece on a plate with ice cream scoop, we're sure you can forget all those hours of waiting!
2. Mom's Peach Pie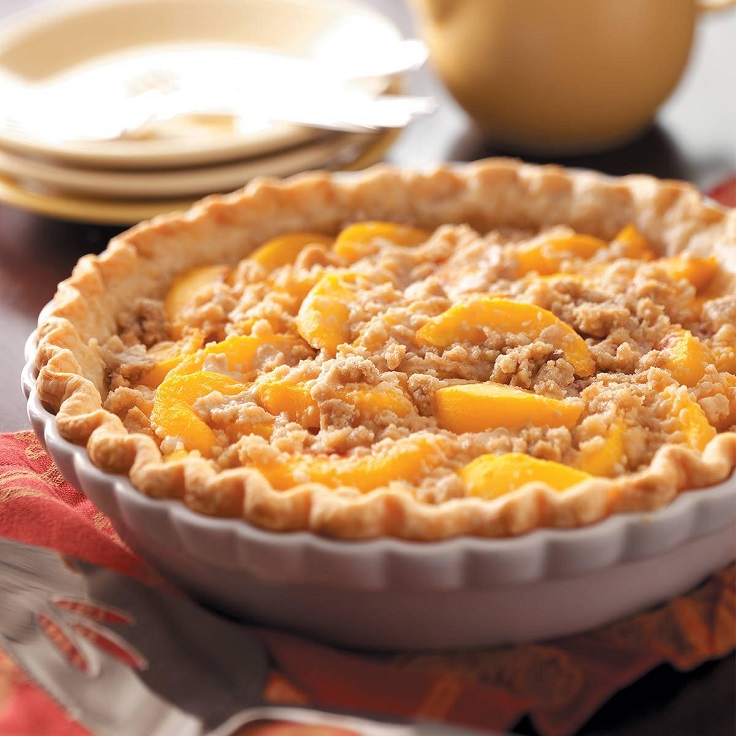 via tasteofhome.com
If the apple pie was giving us those famous fall vibes, then this pie is surely bringing the summer-y feelings. There's nothing more classic than a pie with a fresh peach flavour and a streusel topping! Unlike the previous pie, this one takes just a little to be ready – you need 15 minutes of preparing and 40 of baking. It also saves you from spending lots of money, as all you need are less than ten ingredients to prepare it, of which some you already most likely have!
3. Coconut Pie
via kitchme.com
Here's another pie with those summer vibes. When we think of coconut, we instantly think of beach and sea and drinking coconut, but when you're not able to go and have that type of summer fun, you can create your own way of living those vibes! You can prepare your own coconut pie whose creamy flavor will make you crave another piece… and maybe even another! It is ready in less than two hours and you also need less than ten ingredients to prepare it.
4. Pecan Pie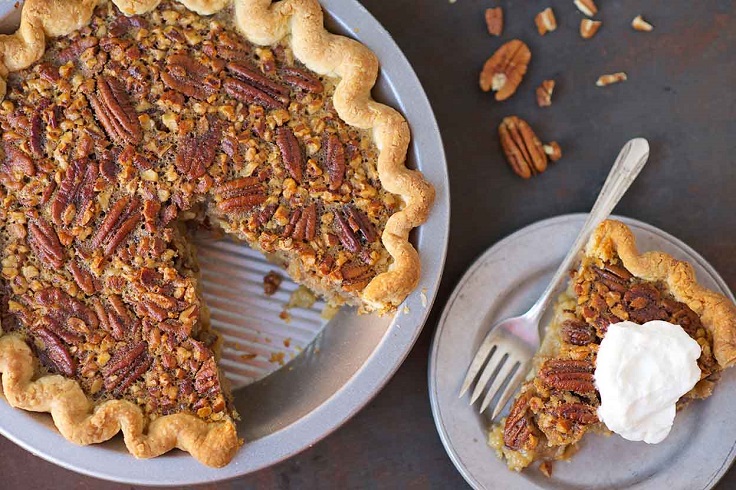 When you have a classic pie recipe that also includes toasted nuts, it would be such a pity not to try it out! You can experiment with the nuts, but we definitely recommend you to respect the originality of the recipe and use pecans. They give this pie such a wonderful flavour and contrast of the softness of the pie and the crunchiness of the pecans. It takes about 30 minutes to prepare it, plus about 50 for baking.
5. Butterscotch Pie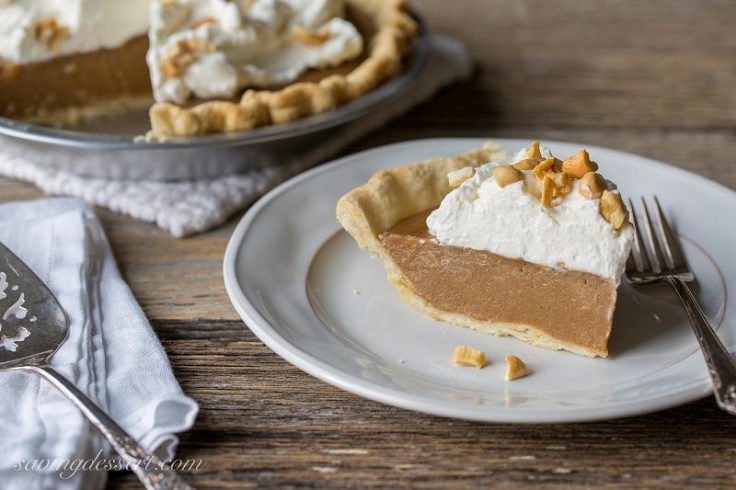 When you combine a pie crust with a butterscotch filling, this is what you get – one of the best old – fashioned pies in the world of desserts! It takes 40 minutes in total to have this pie all done, which makes it a perfect choice if you don't have much time to spend in the kitchen. To make this pie even tastier, add whipped cream on top and crushed cashews – or any other nut by your choice.
6. Peach Blackberry Pie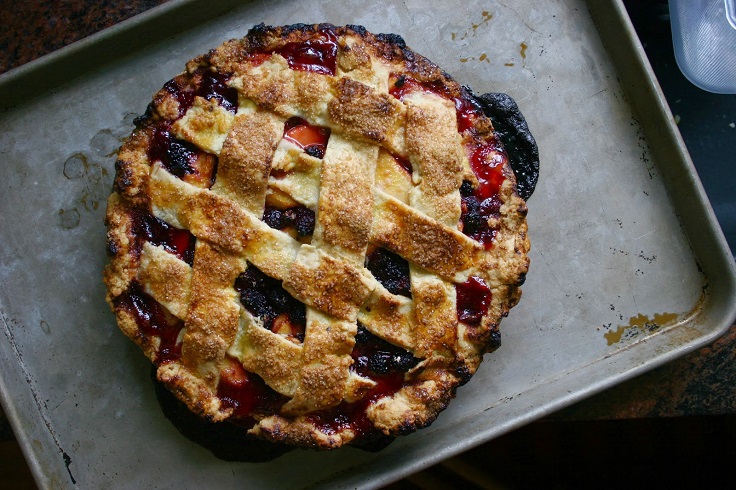 This is how a 9 – inch pie from our grandma's cookbook would exactly look like. It's so often to find recipes of classic pies with berries, and this is one of them with a little twist – it has fresh peaches as well. It just contributes to having a more contrast with the taste of the fruits in the pie. It's best to serve this pie while it's still warm, especially if you add cold whipped cream or maybe a scoop of vanilla ice cream.
7. Salted Caramel Apple Pie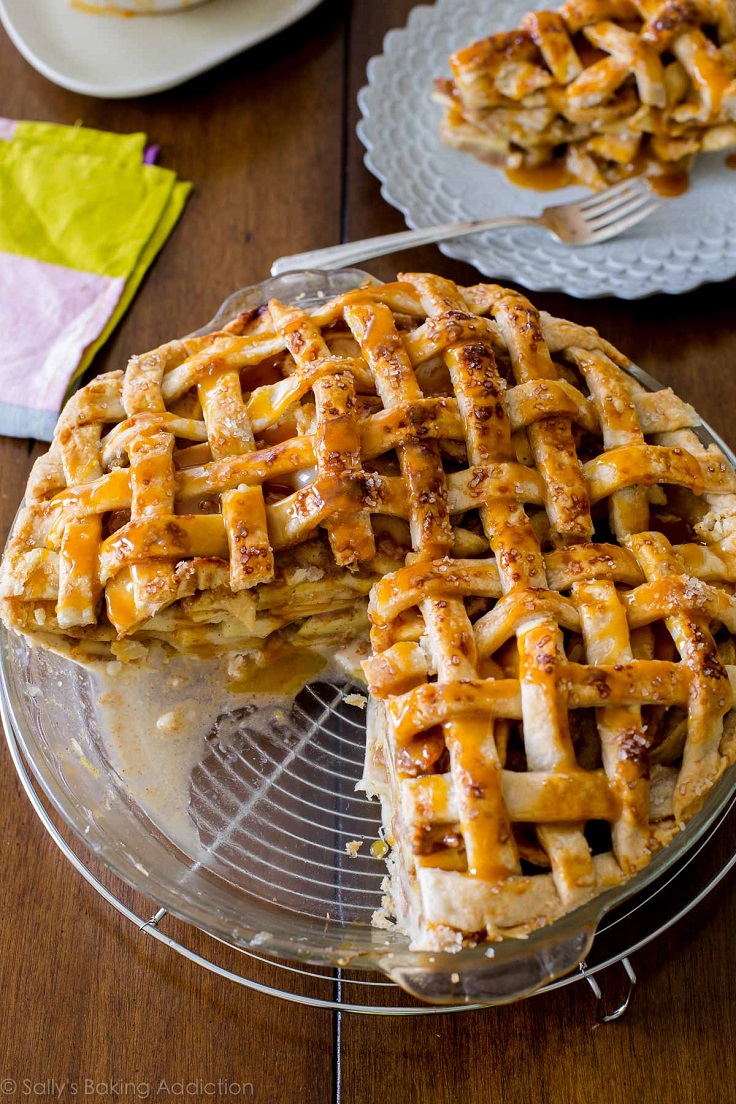 Here's the classic apple pie with a twist – it contains salted caramel! Now, for all of you who consider yourself as fans of these two in one combination, then we definitely recommend you to try it out. Prepare it yourself, or prepare it together with loved one – cooking can be such fun, social activity! Before serving, the pie should be well – cooled, so it's recommend it to leave it four hours after baking.
8. Blackberry Pie
via saveur.com
Here's another of the berry pies you must try. This one is exactly like those pies we're used to see in cartoons, cooling off on a windowsill. To prepare this pie at home, you need the following ingredients: 2 1⁄2 cups plus 1⁄3 cup flour, plus more for dusting, 9 tbsp. cold butter, 8 tbsp. cold rendered leaf lard, 1 tsp. kosher salt, 6 cups (about 1 1⁄2 lbs.) blackberries, 3⁄4 cup plus 2 tbsp. sugar, 2 tsp. fresh lemon juice, 1⁄2 tsp. lemon zest, 1⁄4 tsp. freshly grated nutmeg and 1 egg white.
9. Chocolate Cream Pie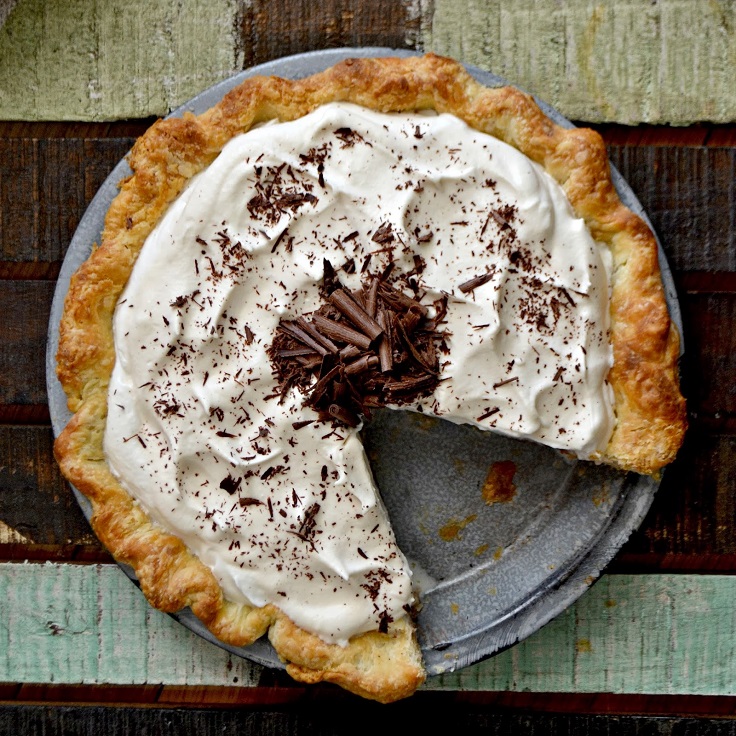 Let's pause with all those fruit pies and show something for the chocolate lovers. Knowing a recipe of such pie would be really helpful one day, as it is truly one of the most delicious recipes and even though it requires some time in the kitchen, it is really easy to prepare as all you need to do is to follow the steps. The soft, creamy pie is even more tastier if you add whipped cream and chocolate shavings on top!
10. Strawberry Rhubarb Pie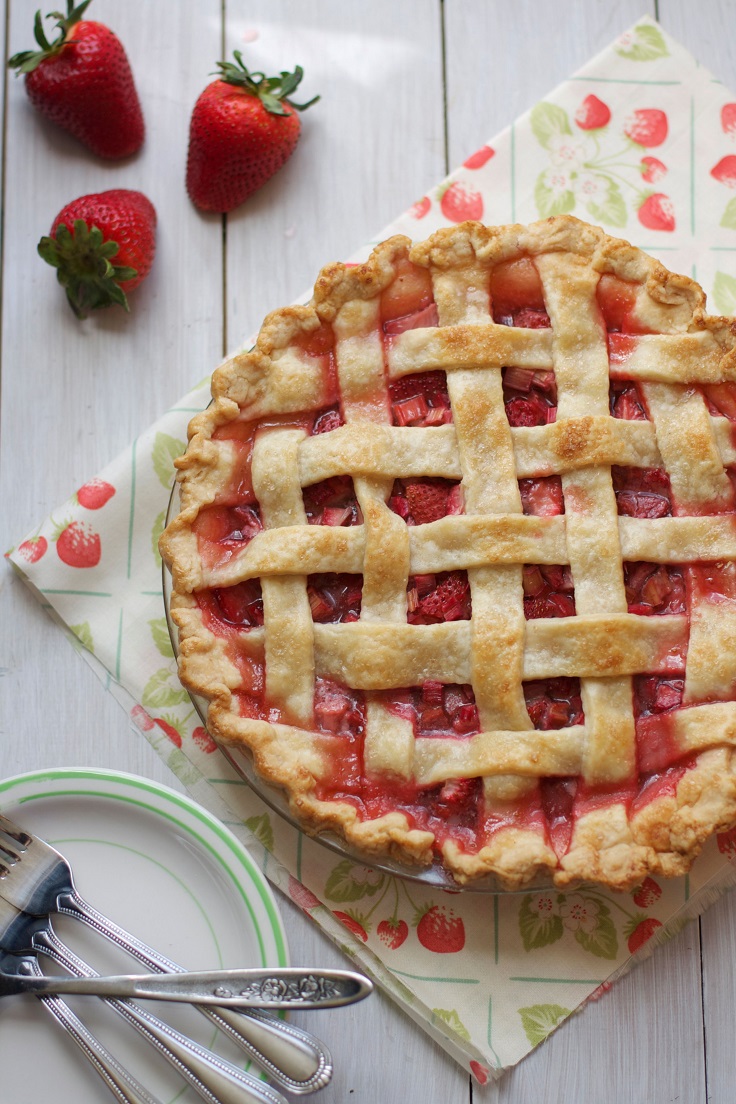 And last on the list we have another classic pie with fruit – it's a strawberry pie we're talking about! It's ready in less than two hours and it's really simple recipe.
You need the following ingredients – 1 recipe pie crust, 3½ cups chopped rhubarb, 3½ cups sliced strawberries, 1 tablespoon lemon juice, ½ cup white sugar, ¼ cup brown sugar, ¼ cup tapioca flour, pinch of salt, 2 tablespoons unsalted butter cut into small pieces, heavy cream for brushing on top of crust and raw sugar for sprinkling.
SaveSave
SaveSave