Panini is an interesting kind of sandwich which is very tasty, and you have to learn how to make it at your home. The word "panini" refers to pressed and toasted sandwiches full of delicious ingredients. These sandwiches are the best breakfast you can have, but you can make them at any period of the day if you like, you'll be delighted, that's for sure.
There are many interesting types of panini recipes with various ingredients in them like ham, cheese, vegetables, spices, turkey, chicken, shrimp, mortadella, and many more, there are no limits. So, we have made a fantastic list of the top 10 amazing panini sandwich recipes, especially for you to try and make some at your own kitchen. Enjoy!
Chicken Bacon Ranch Panini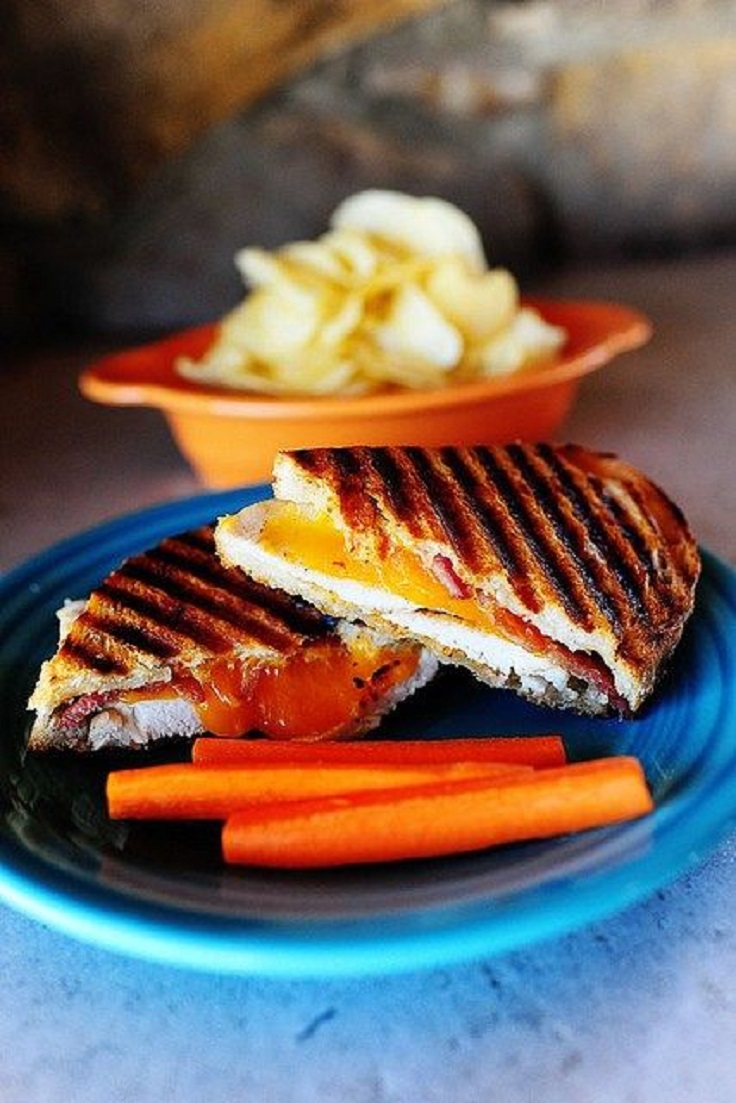 Recipe via thepioneerwoman.com
We are starting with something really strong like the chicken and bacon ranch panini. This kind of sandwich will guide you through the day without a problem.
Muffuletta Panini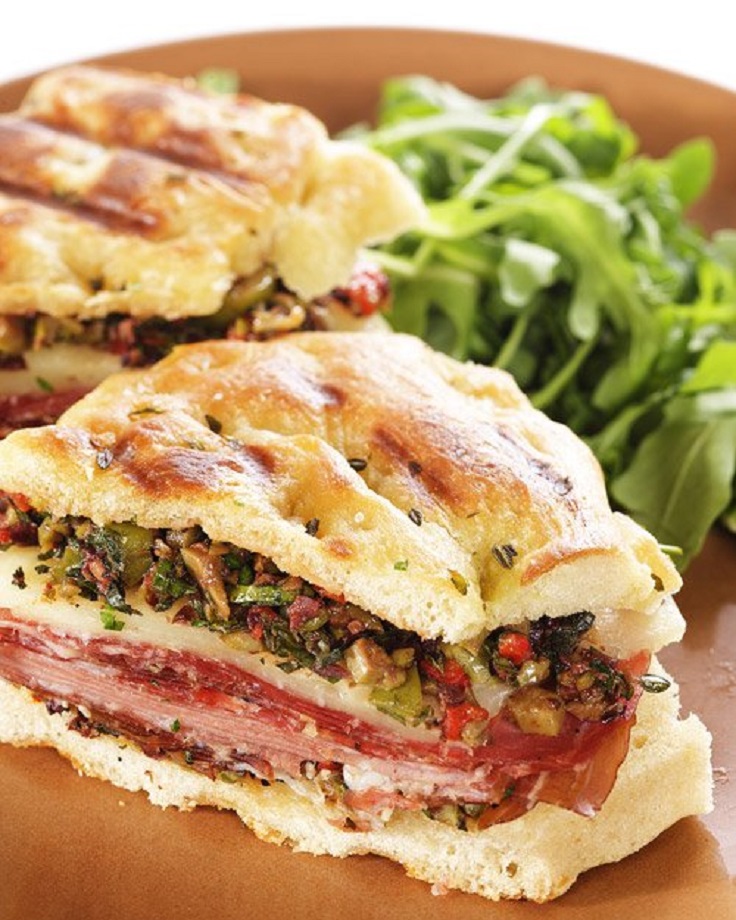 Recipe via marthastewart.com
This panini full of delicious ingredients like mortadella, olives, cheese, arugula, and many other things is one of the best. It's easy to make and because of that, you have to try it.
Shrimp Club Panini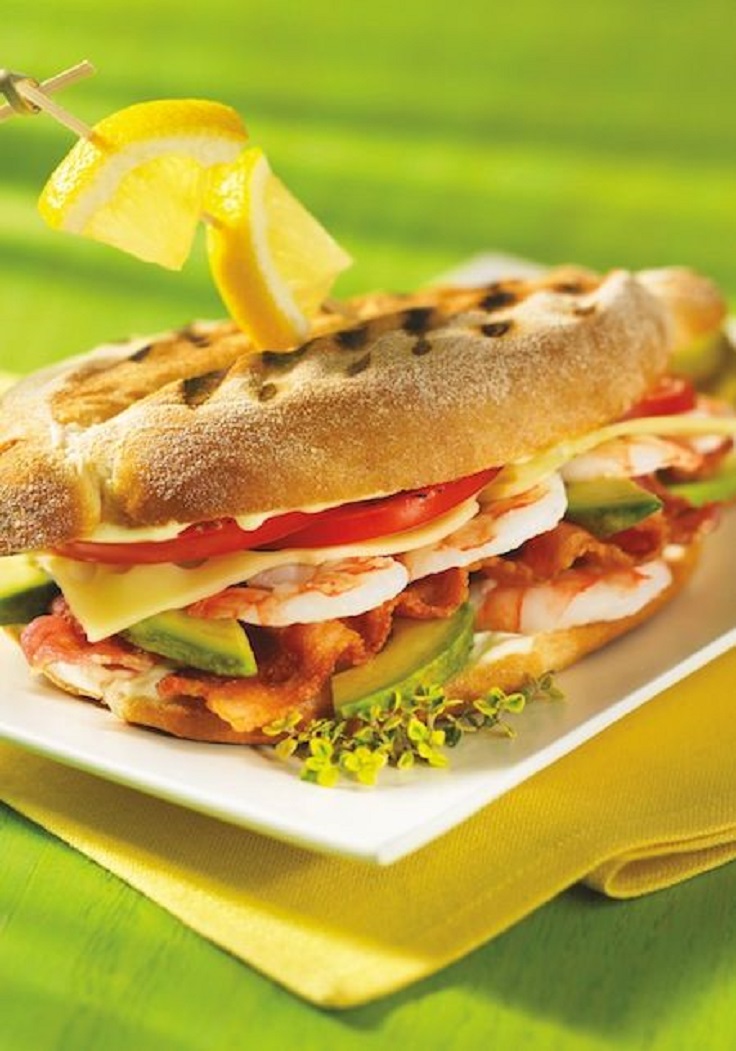 Recipe via fromvalskitchen.com
Shrimp is loved by many people and because of that, we have to promote this panini sandwich, especially for seafood lovers. This recipe is very tempting and you have to try it, you'll be delighted!
Ham-and-Manchego Panini with Dipping Sauce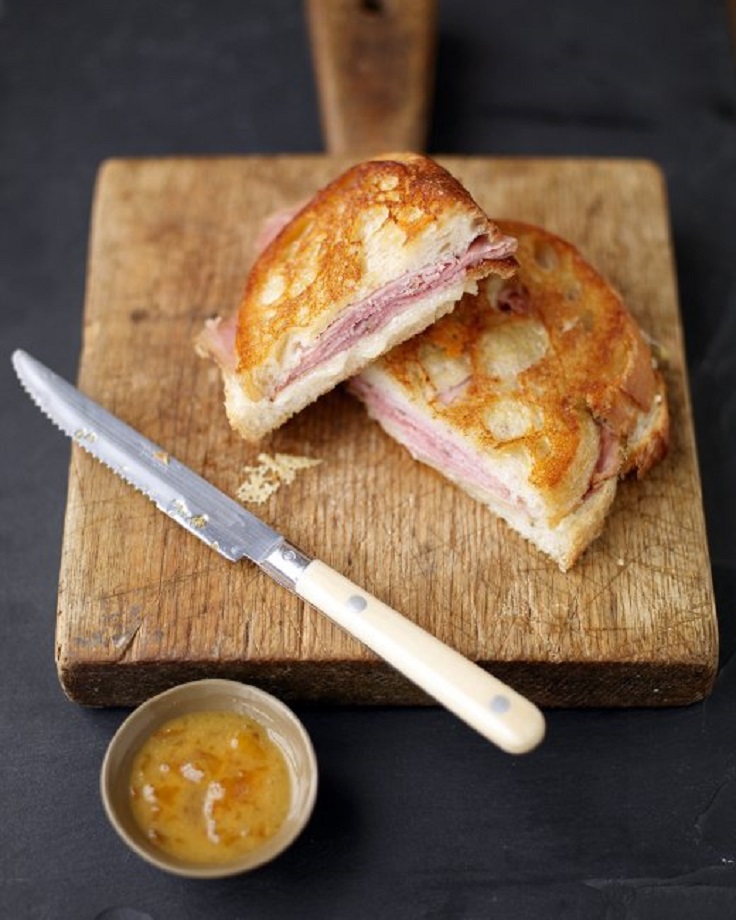 Recipe via marthastewart.com
Martha Stewart is in the house again! There is no chance of making a really good article without some of her recipes. Try this ham and manchego panini with dipping sauce and enjoy!
Hawaiian Chicken Panini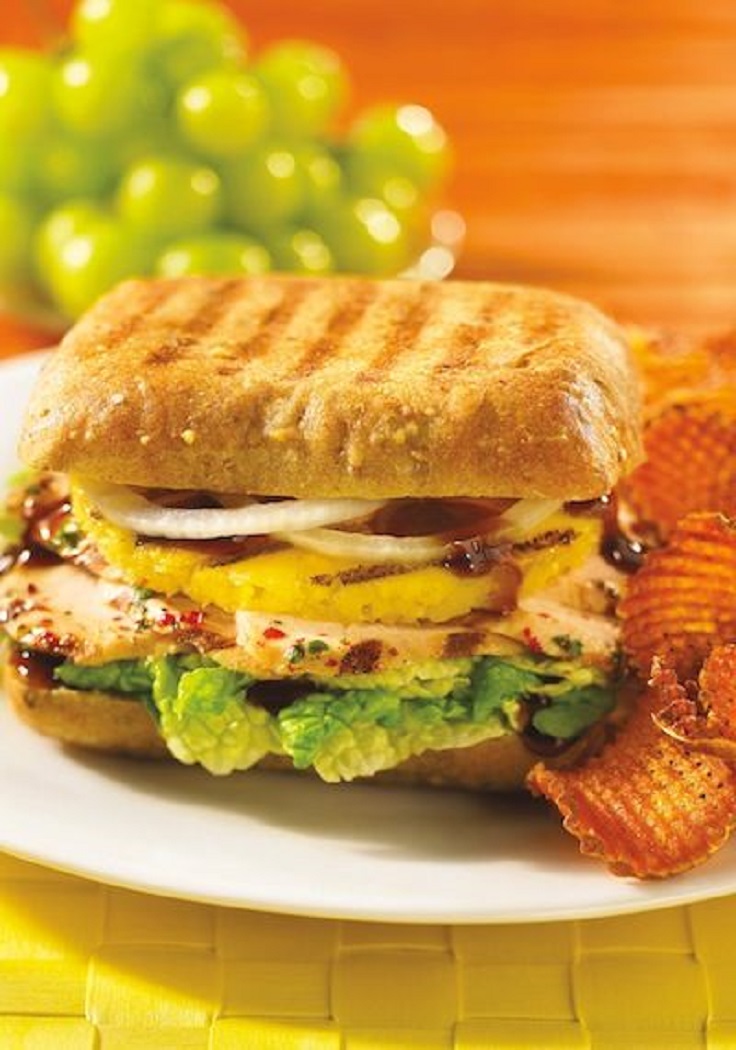 Recipe via fromvalskitchen.com
Start the day in a real Hawaiian style. Try and make this chicken Hawaiian panini that no one can resist and you'll be very satisfied all day long.
Tofu Prosciutto Panini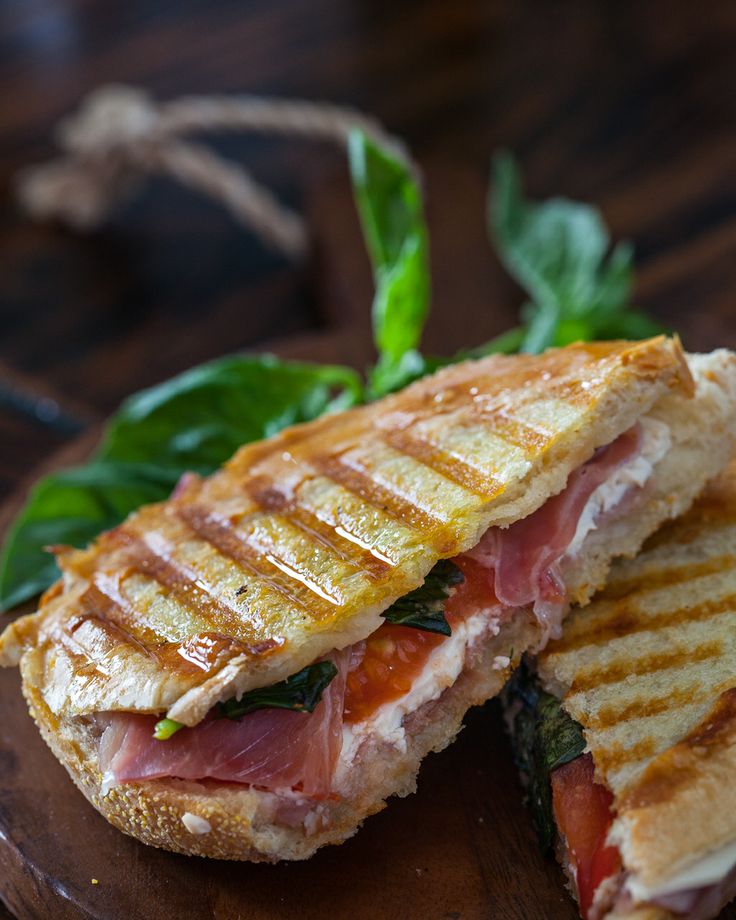 Recipe via steamykitchen.com
The tofu prosciutto panini is really amazing and you'll be surprised how easy can be made. This unusual combination for a sandwich will make your day beautiful, so, just follow the instructions and enjoy!
Chicken Breast with Roasted Peppers and Mozzarella Panini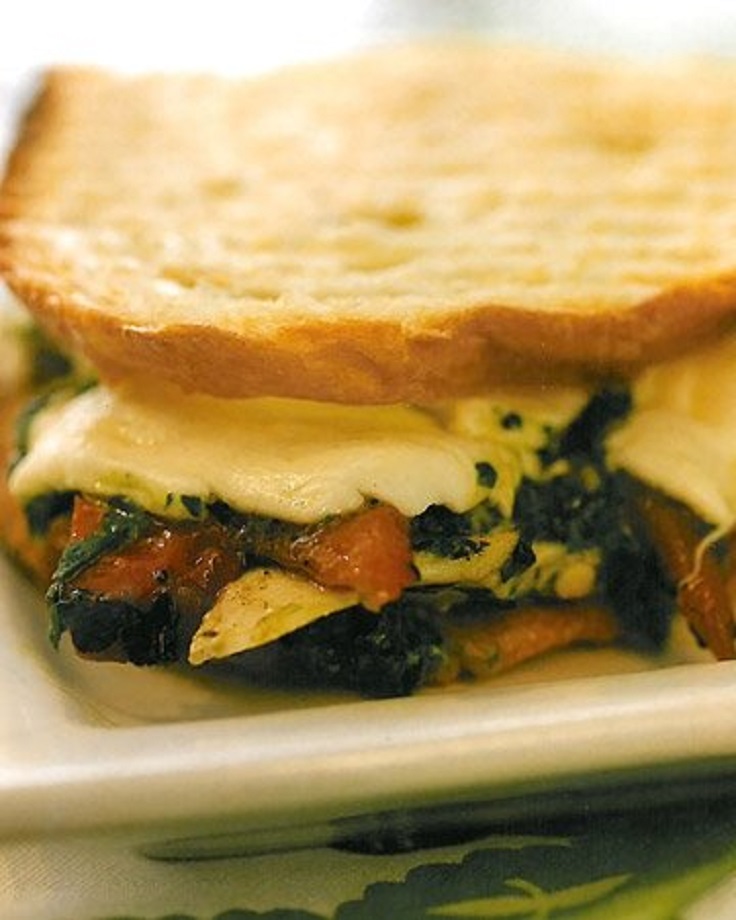 Recipe via marthastewart.com
This recipe is more complicated than the others, that's for sure. But, that is a sign that you are making something really tasty and powerful. Make this chicken breast panini recipe and have a nice meal!
Garlic Parmesan Panini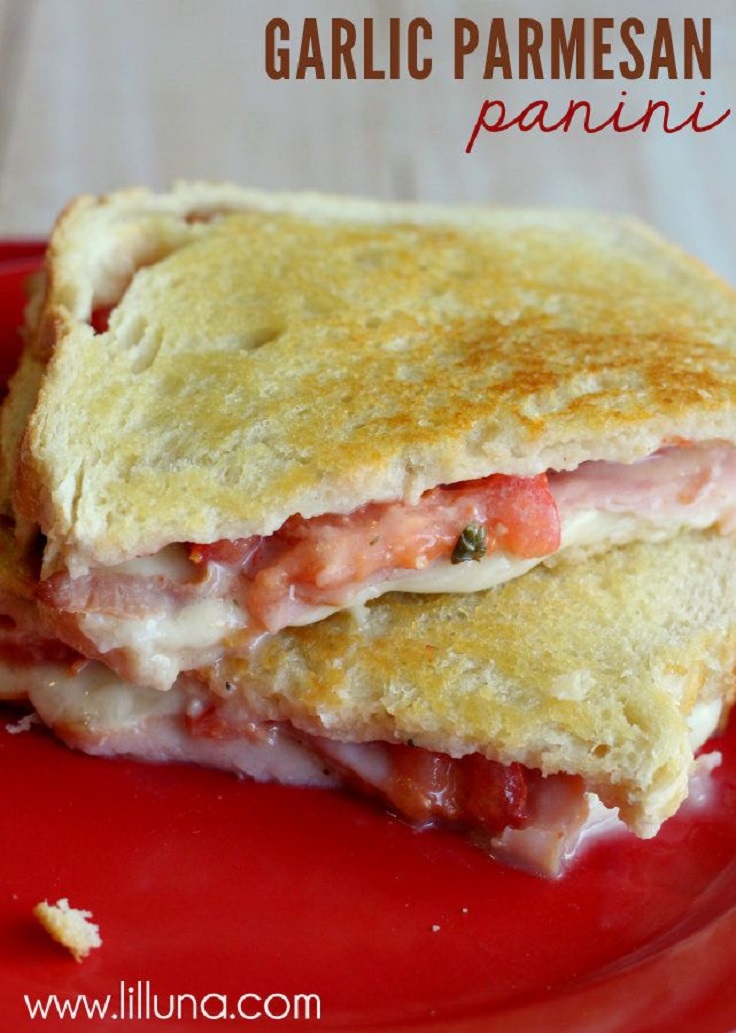 Recipe via lilluna.com
Here is our new favorite type of sandwich-garlic and parmesan panini. This amusing and stylish dish is easy to make and has many delicious ingredients in it that are making an amazing ending flavor. Enjoy!
Turkey & Gruyere Panini
Recipe via mom.me
We will never forget the turkey. This kind of meat is perfect for any type of sandwich, especially for panini. Try and make this recipe by following the instructions and you will enjoy eating it in a short time.
Mozzarella and Ham Panini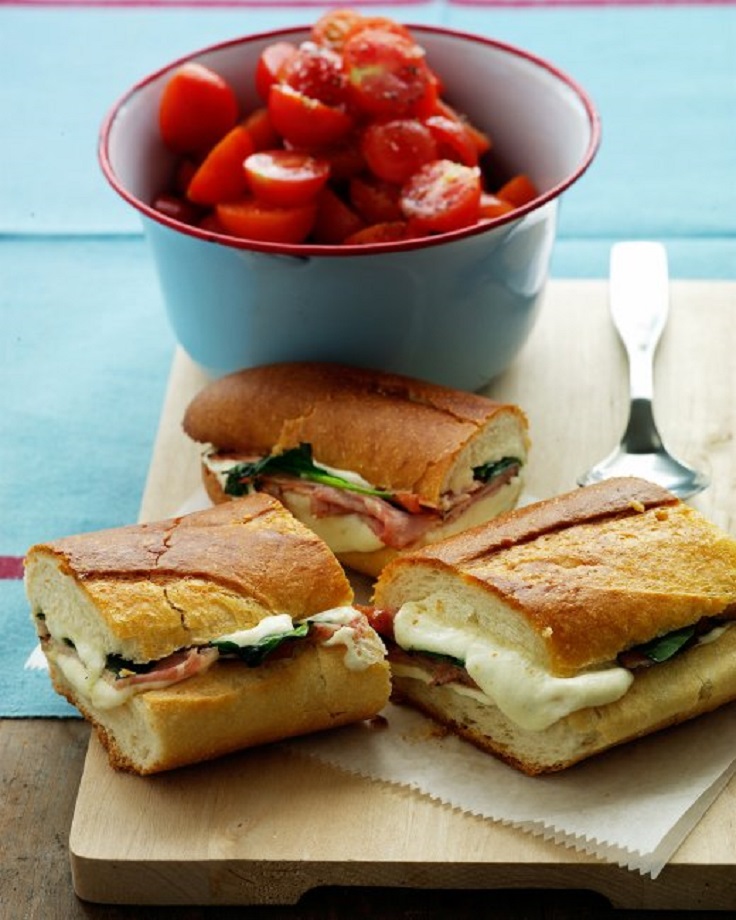 Recipe via marthastewart.com
This is one of our favorite recipes of all. The mix of ham and mozzarella is really classy and it's an easy and basic idea for a sandwich. Feel the real Italian taste of panini sandwiches and surprise everyone around you!