As summertime approaches, the weather is getting warmer and warmer; the days last long enough to feel the sunlight's nice presence. When days are so nice like this, there is no better way to spend them somewhere outside where we can feel the good vibrations that the spring is bringing to us.
Having a picnic is such a great idea, whether it means having it in our garden or the park. The picnic is always a very enjoyable thing to have with your partner. The main detail that plays a very big role during this kind of date is the food.
There are plenty of meals to perfectly fit in your picnic basket, and you can always experiment a little bit. Besides the burgers and the regular hot dog, here you can read about ten very delicious meals that will make your picnic time even more enjoyable.
1. Vegan Pizza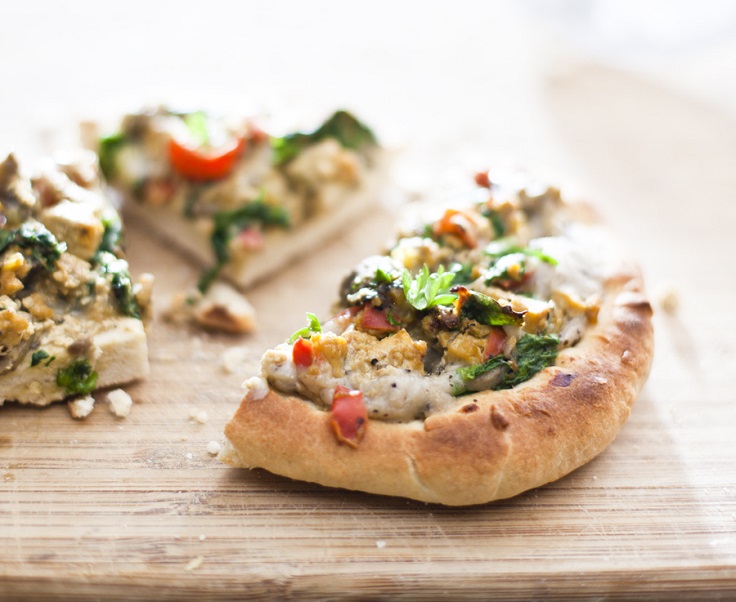 via biscuitbatches.com
If you're not a fan of all the processed food but still love eating pizza, here's a recipe to help you in that. This vegan pizza is very delicious that you won't even crave the regular ones because of the mushrooms, baby spinach, tofu, and garlic. Of course, you can even add more spices or use a non-dairy vegan cheese.
2. Very Berry Pancake Brochettes
You can have these super small pancakes in less than thirty minutes, which taste as delicious as their bigger friends! Thanks to the berries, they are sweet and yet refreshing – just the thing you need on a warm, sunny day. Maple syrup and sugar powder, well, that's a combination worth trying.
3. Chicken Wraps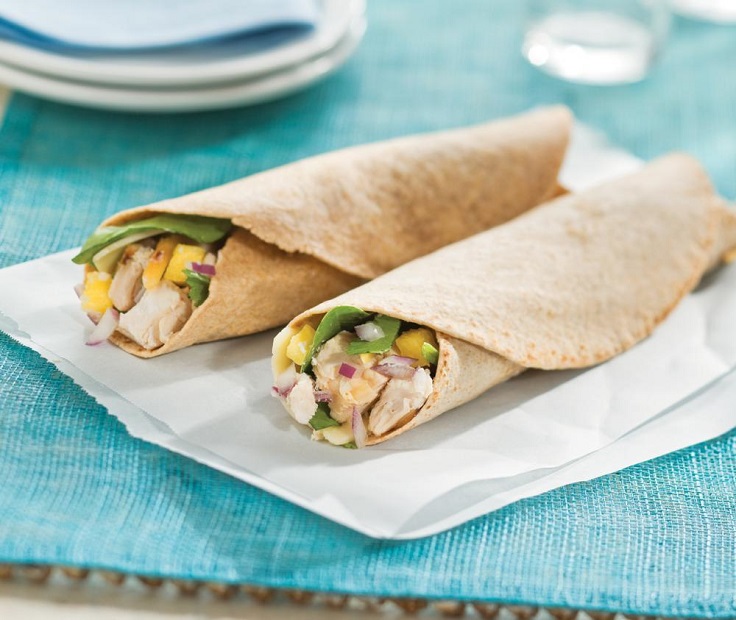 via healthy100.org
These are so easy to make, and it will take you only 15 minutes to get them. All you need is tortillas, cooked chicken breasts, and other ingredients such as fresh pineapple, mayonnaise, and onion. First, you need to warm up the tortillas to get them soft, and then you put the ingredients and roll them.
4. Chocolate Eclairs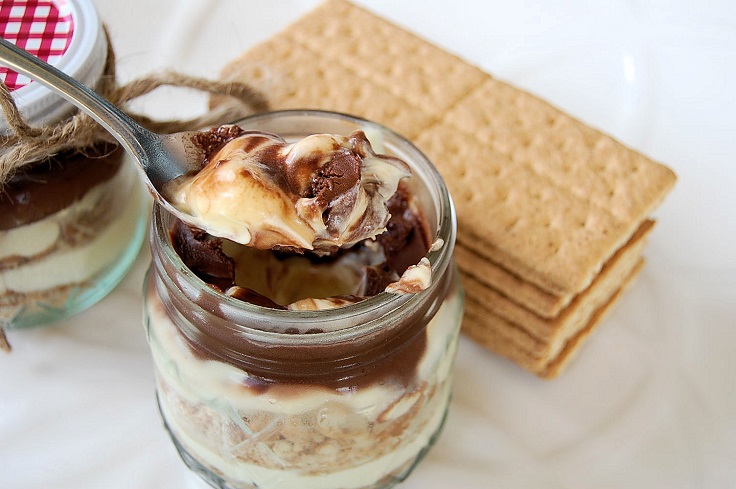 Creamy chocolate and vanilla pudding combined with crispy graham crackers – all this together in a jar. That's so good because you won't have to worry about how your dessert will look after you take it out of the basket. So, you have something very practical and very, very delicious.
5. Poppyseed Slaw
via joyofkosher.com
You only have 5 minutes to prepare something instead of bringing the regular hot dogs? Don't worry; this recipe is the thing you need. You need to combine all ingredients in a small bowl, which previously should be shredded or chopped. Then you should leave them to refrigerate from 15 minutes up to two hours.
6. Lemon Blueberry Cheesecake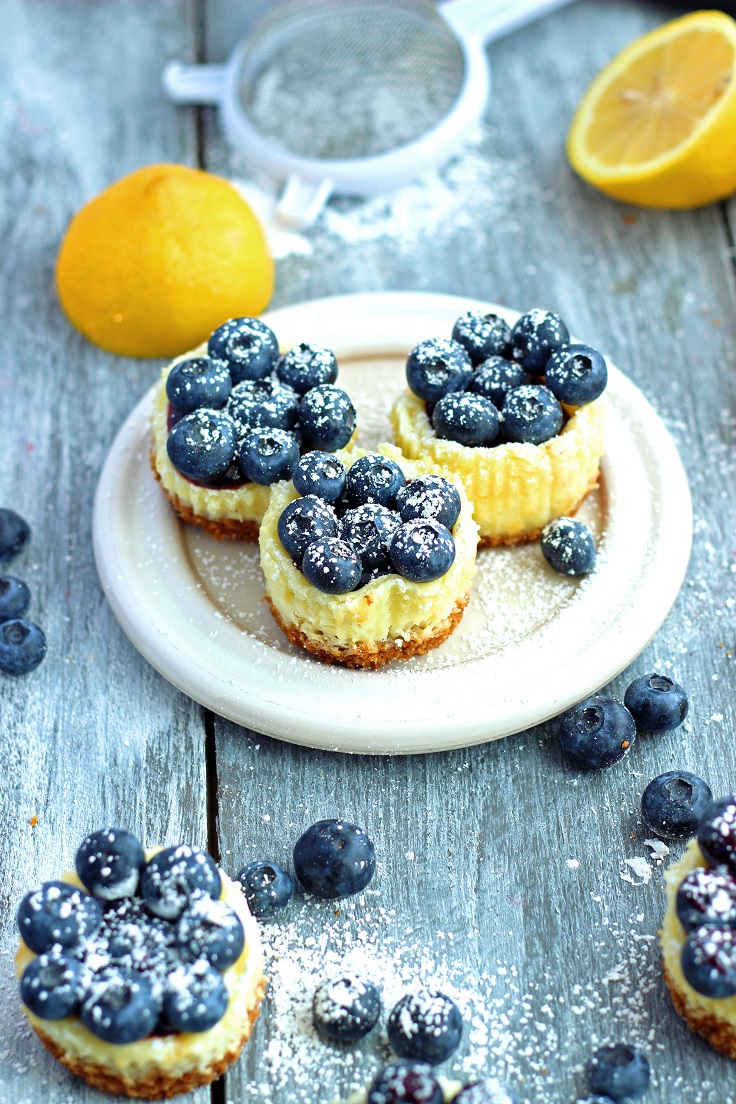 These cute mini pies require about thirty minutes from your time, so how to say "no" to such sweet blueberry treats? The filing has a very refreshing taste thanks to lemon zest and thanks to cheesecakes; they are so creamy and sweet at the same time. Don't miss this one out; you and your partner are going to love these.
7. Fava Bean Crostini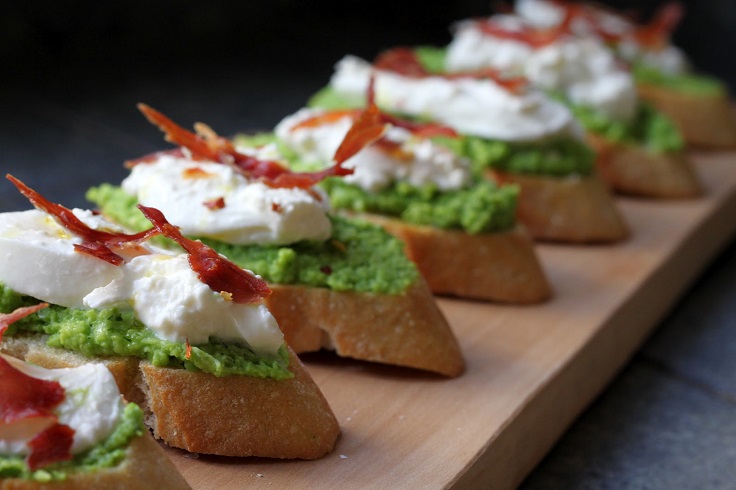 via primopezzo.com
These crostini are the perfect combination of classic Italian ingredients. You have an amazing puree of fava beans, parmesan, olive oil, salt, and pepper. When having it all combined, you put one spoon of the puree on a slice of bread, and then you add Baratta and crispy prosciutto. You can even sprinkle salt or red pepper flakes.
8. Raspberry & Cranberry Banana Bread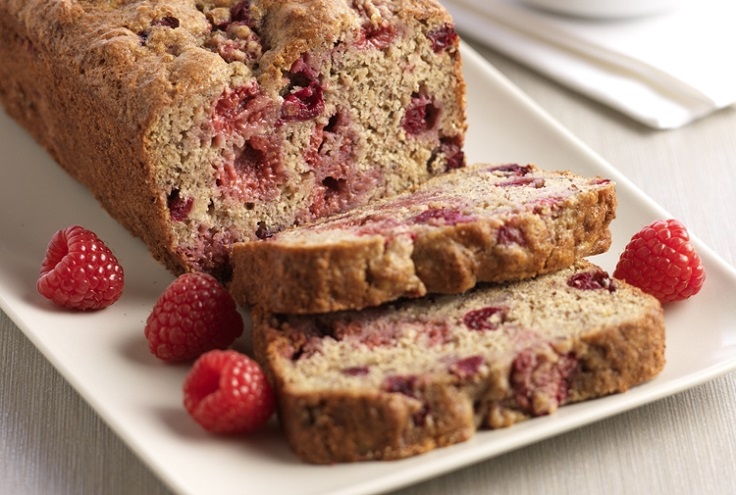 via driscolls.com
Here's another very good combination. This one includes banana flavor and tart berry. It's made with whole wheat pastry flour and flaxseeds. According to the instructions, you need to bake the bread for an hour and then leave it to cool for 20 minutes.
9. Pressed Sandwich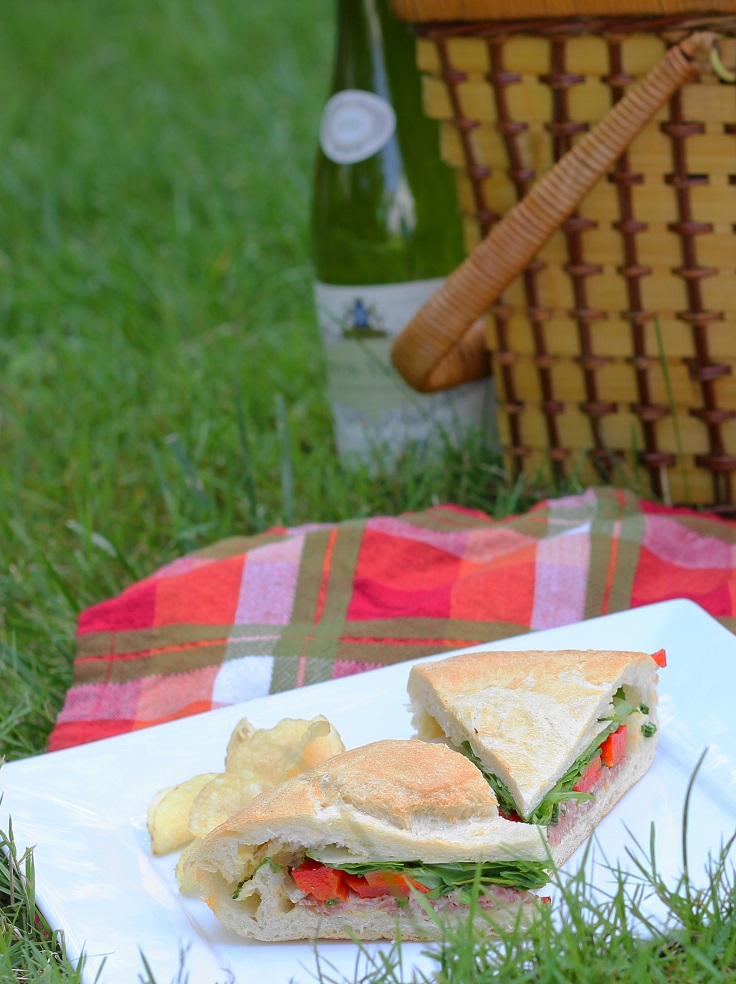 If you are looking for a simple meal, a sandwich is always a good idea. It leaves you with plenty of options. This pressed sandwich contains Genoa salami, parmesan cheese, fresh basil, baby arugula, and red pepper, but you can use other ingredients such as butter, prosciutto, or bacon. It will take you less than five minutes anyway, and it will be delicious any way you make it.
10. Red Velvet Whoopie Pies
You are definitely going to love the way how the vanilla filling perfectly goes with the crispy pies. The good thing about these cookie pies is that it takes you only less than an hour to have them ready for your picnic. They are not too much sweet, but just the right amount to make you crave for another.