Summer will be here before we know it and as every normal human being you probably have some plans where you'll go to relax during the hot season, even if all you have are just a few free days from work!
There are many ways you can use your free time, but definitely the best solution for rest and enjoyment is some place with a beautiful sandy beach where you can lie in the sun and drink an iced coffee while reading an interesting book or magazine!
Whether you want some party, adventure or just a calm vacation, in the list below you'll find the best choice for you! Check out our list, go somewhere you've never been before and explore various cultures and tasty cuisines!
1. Cancun, Mexico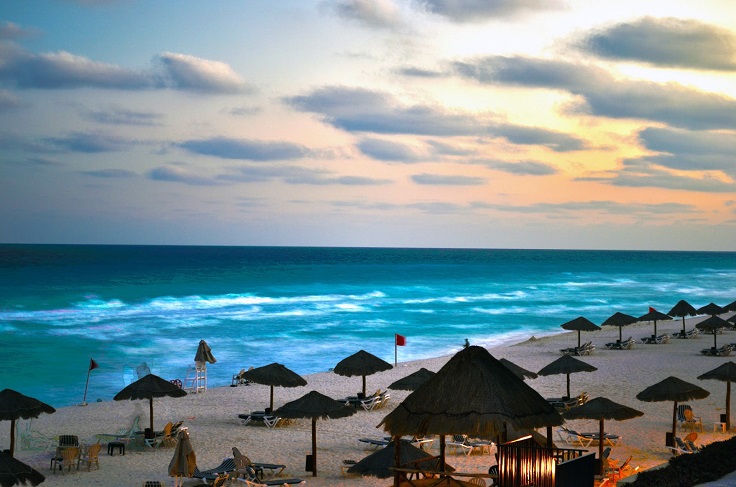 Photo by Mike Scott
You can hear everywhere around you that Cancun in Mexico is the place where partying and relaxing seamlessly meet! If you come here you'll find all you need for a perfect holiday in your 20ies: amazing beaches, endless luxury accommodations and a 24/7 party atmosphere! This is the village that never sleeps and never gets boring!
2. Capri, Italy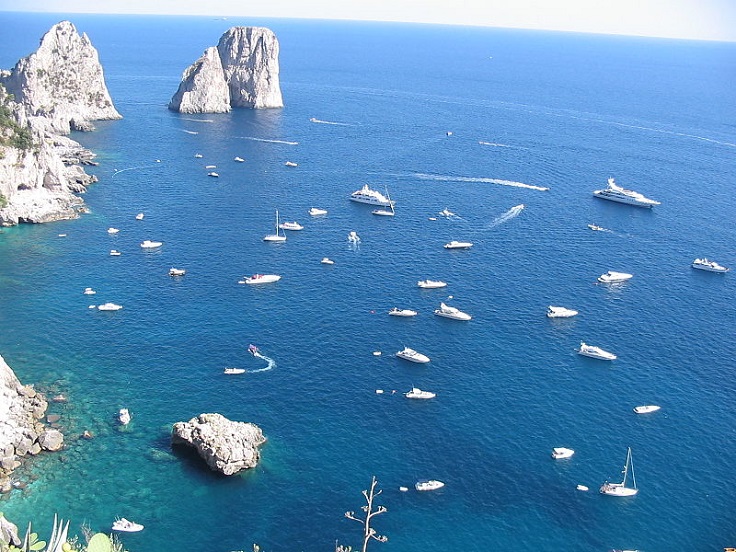 Photo by Drewwiki
Capri, Italy is the home of tasty Italian food and international jet set! All you need for your vacation there are a bikini and a scooter! Get in the mood and enjoy in delicious homemade pizza, refreshing sangria and marvelous beaches with crystal water. We're asking you: ,,What can be better than that!?" – Absolutely nothing!
3. Dubrovnik, Croatia
Photo by Edwardwexler
It's well-known everywhere – Dubrovnik is the pearl of the Adriatic Sea, which is situated on the Dalmatian coast! When you come in Dubrovnik, you'll be satisfied by all the churches, monasteries, fountains and palaces that're built in Gothic, Renaissance and Baroque style! Not to mention the great culture and breathtaking views!
4. Santorini, Greece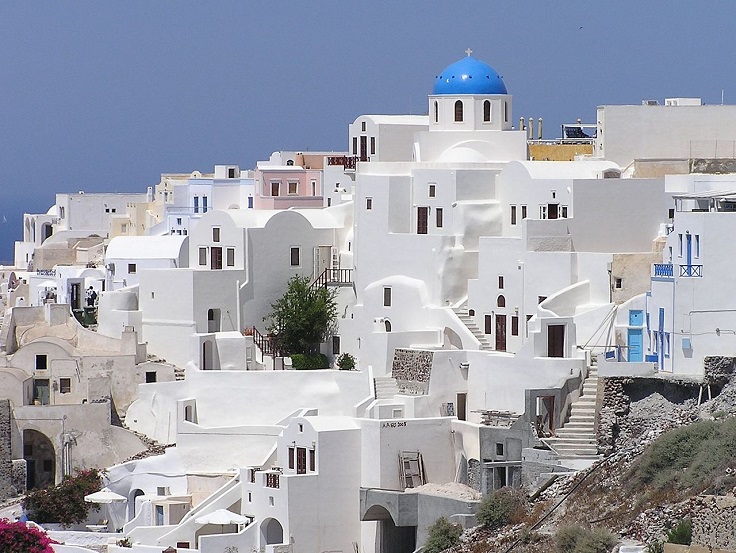 Photo by Rambling Traveler
Explore Greece in the best possible way and go to Santorini which is a perfect island escape full of charming features! Santorini is the place where you'll fall in love with blue-domed churches, whitewashed villages, cobbled streets, romantic sights and natural beauties!
5. Marbella, Spain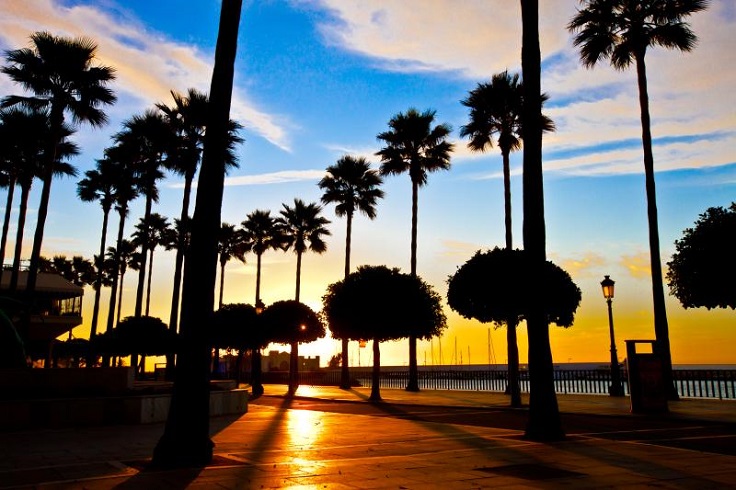 Photo by Steve-h
When you go to Spain, there are many cities and places you have to visit, from Barcelona to Madrid! But if you need a place for a vacation then visit Marbella, which is a city that's located in southern Spain! This destination is a playground of the rich and famous, so don't be surprised if you see some Hollywood star there… everything is possible in Marbella!
6. Honolulu, Hawaii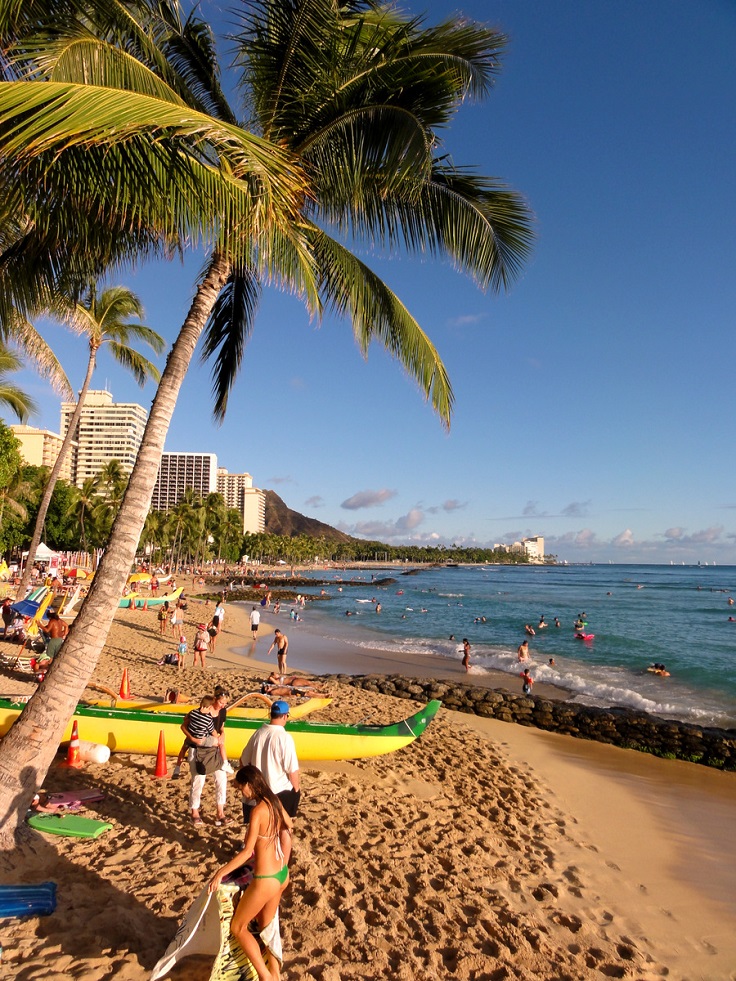 Photo by Cristo Vlahos
Honolulu ( in Hawaiian means ,,sheltered bay") is Hawaii's best known tourist destination! When you come here, first you'll be surprised by the fresh, floral air that energize you! After that you'll explore tranquil and refreshing waters and natural, breathtaking beauty that'll renew you! Everything is perfect in Honolulu, there are no excuses!
7. Maldives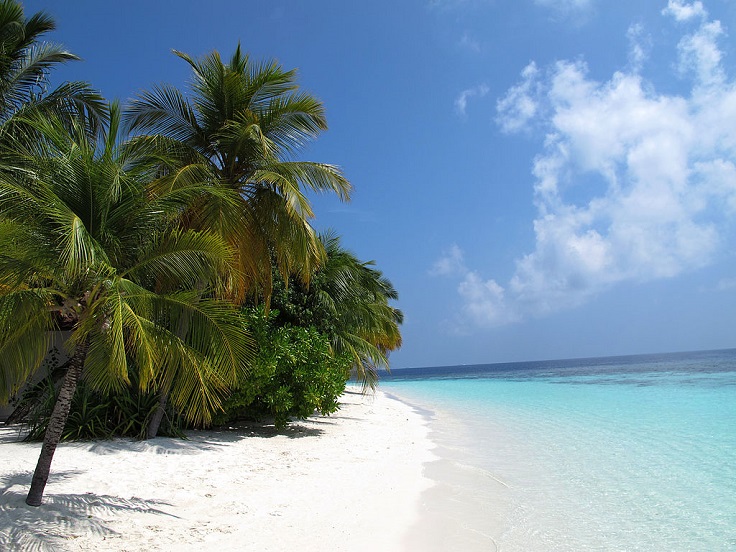 Photo by Élite Diving Agency
Go to the Maldives and you'll find out a new, sunny side of your life! That's the place where you'll become speechless for a few reasons: stunning white-sand beaches, an amazing underwater world and unrivaled luxury!
8. Rio de Janeiro, Brasil
Photo by Chensiyuan
Have you ever been to Brasil? Rio de Janeiro is a great reason for everyone to visit this amazing country! Rio is a city between Azure Sea and forest-clad mountains and here you'll find remarkable architectural heritage, many museums and galleries,  a vibrant nightlife and super – fancy restaurants!
9. Algarve, Portugal
Photo by Ricard 12
Portugal tourist destinations are widely famous as a result of wonderful sandy beaches with crystal blue water! If you prefer lying in the sun and reading books, Algarve should be your first stop in Portugal, but don't expect too much swimming, the water is very, very cold!
10. Denarau Island, Fiji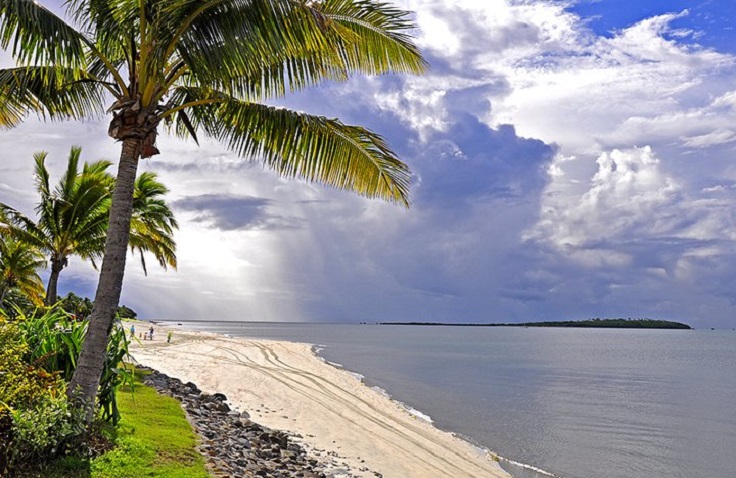 Photo by Andreas Faessler
Denarau is a small private island in Fiji where you can go to enjoy in some of the best luxury hotels and resorts in the world! In this island there is something for everyone, because you can go to shopping, you can find an adventure or you can experience some of the best dining Fiji has to offer!