Are you ready for wedding dress shopping? You have probably seen dozens of beautiful and different dresses for your dream gown and now you have no clue what style to choose? You are spending a lot of time on figuring out which one will define your figure? Don't stress out. To start, limit your options and choose a style that will highlight your favorite body parts. Here we complied a list of popular wedding dresses for 2016 to make your shopping experience as easy as possible. From boho, short to mermaid style, the special dress is out there. Start looking and enjoy!
1. Minimalist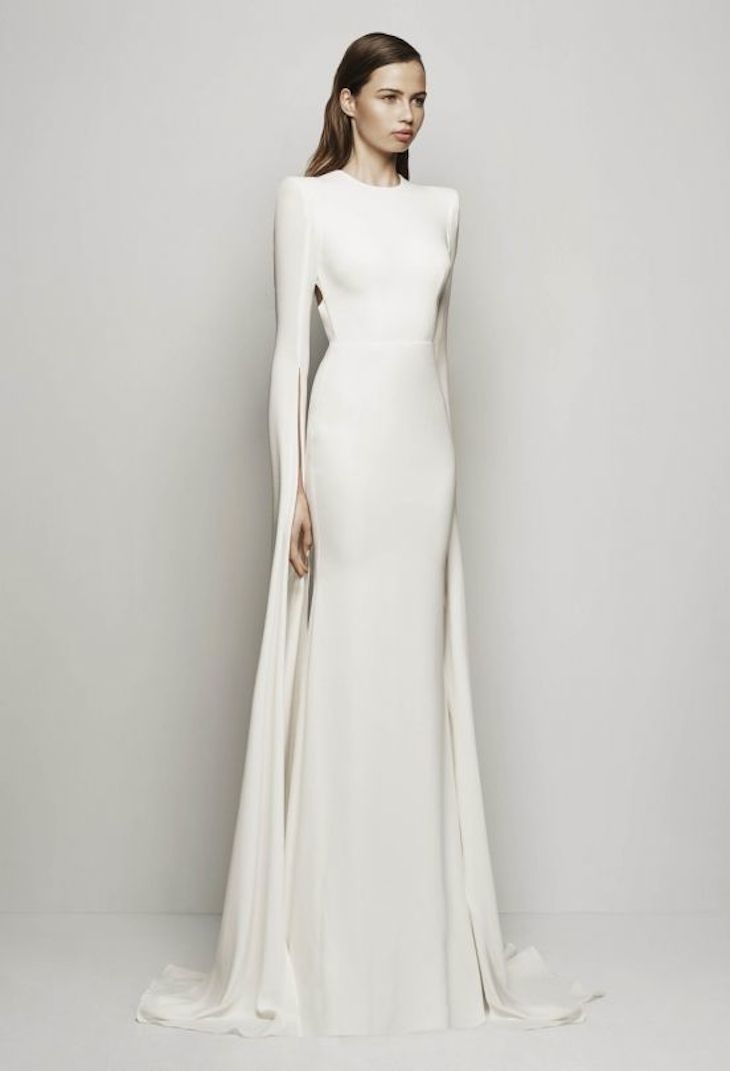 via designseamless.wordpress.com
If you prefer something modern and simpler than this style is definitely for you. It is perfectly fine if you go with a clean, modern and minimal dress. Sometimes less is more.
2. Mermaid

Wonderful style inspired form a sea beauty that perfectly shows your favorite body parts. If you feel confident and comfortable in your skin than mermaid dress is definitely for you.
3. Two Part Dress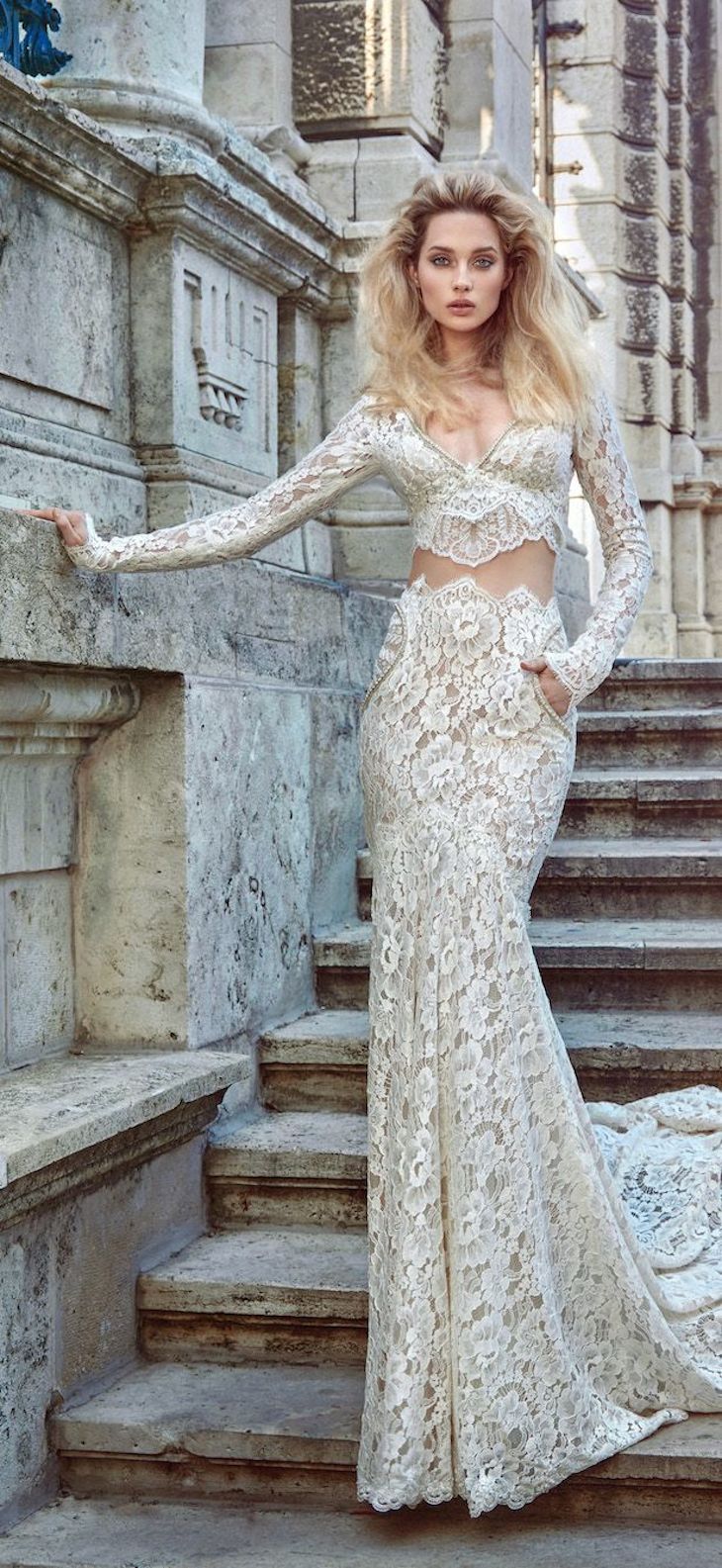 You can mix and mach two pieces and still look fabulous. If you are seeking for trendy bridal dress than this one will look breathtakingly awesome on you. The best part is that you can wear your bridal parts over and over again.
4. Romantic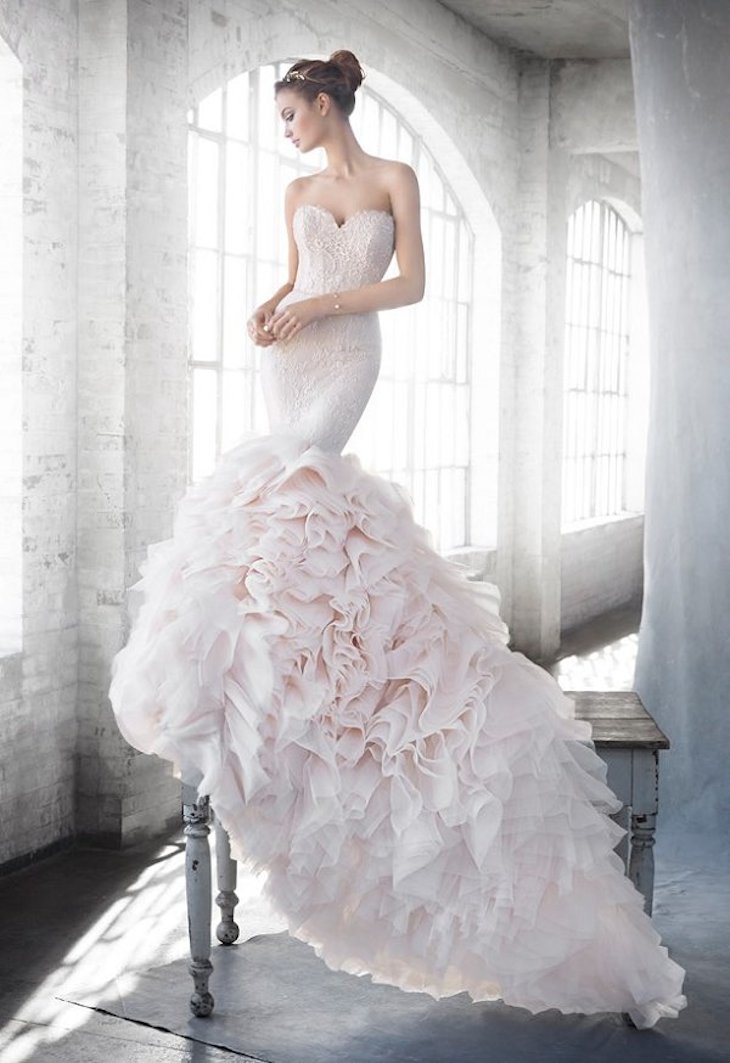 It is all about the reflection of femininity. If you are romantic at heart than you should definitely look for something soft, gentle and flowing. We love this truly romantic dress. Do you?
5. Bohemian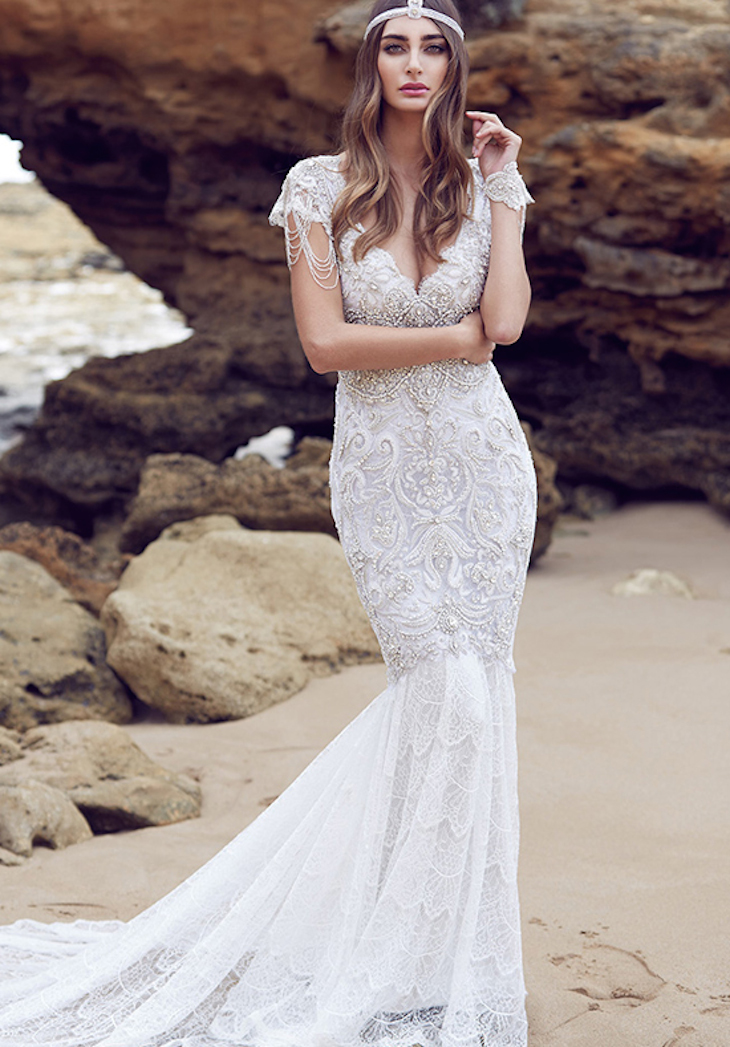 via deerpearlflowers.com
Bohemian dresses are absolutely inspiring for an outdoor wedding. Boho dress is so stylish and trendy. For all of you who are free spirited, sophisticated and know exactly what you want.
6. Beach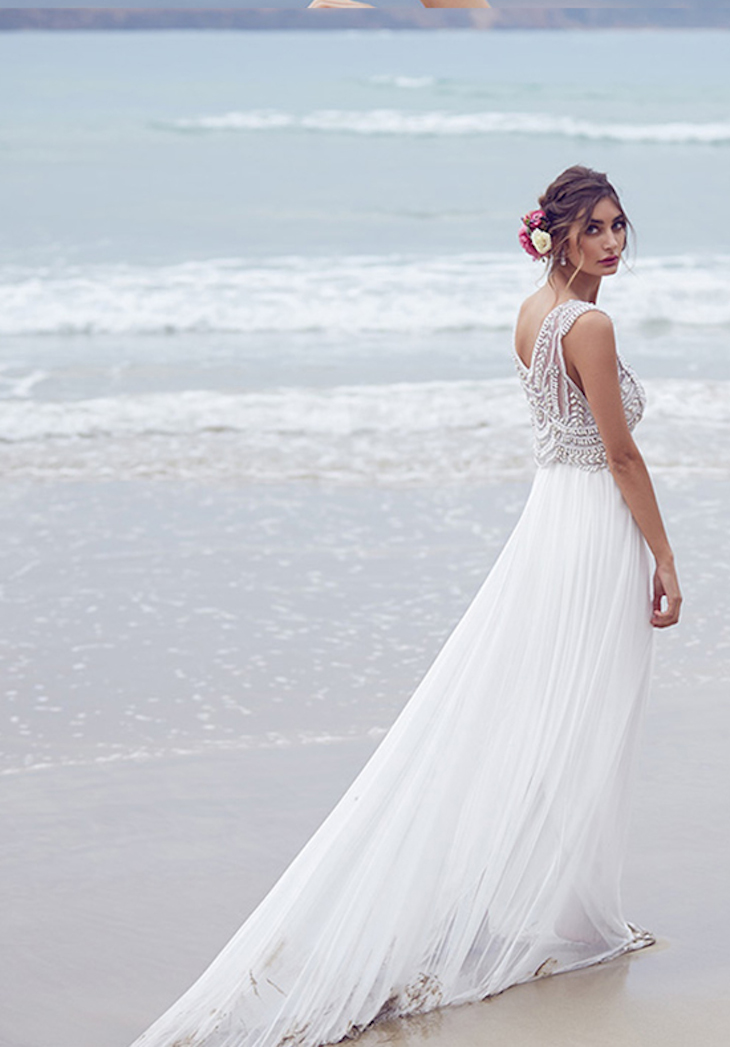 Super romantic beach wedding dress is a great choice whether there is a sand or not. Be unique and have that beach dress you have always dreamed about.
7. Sparkly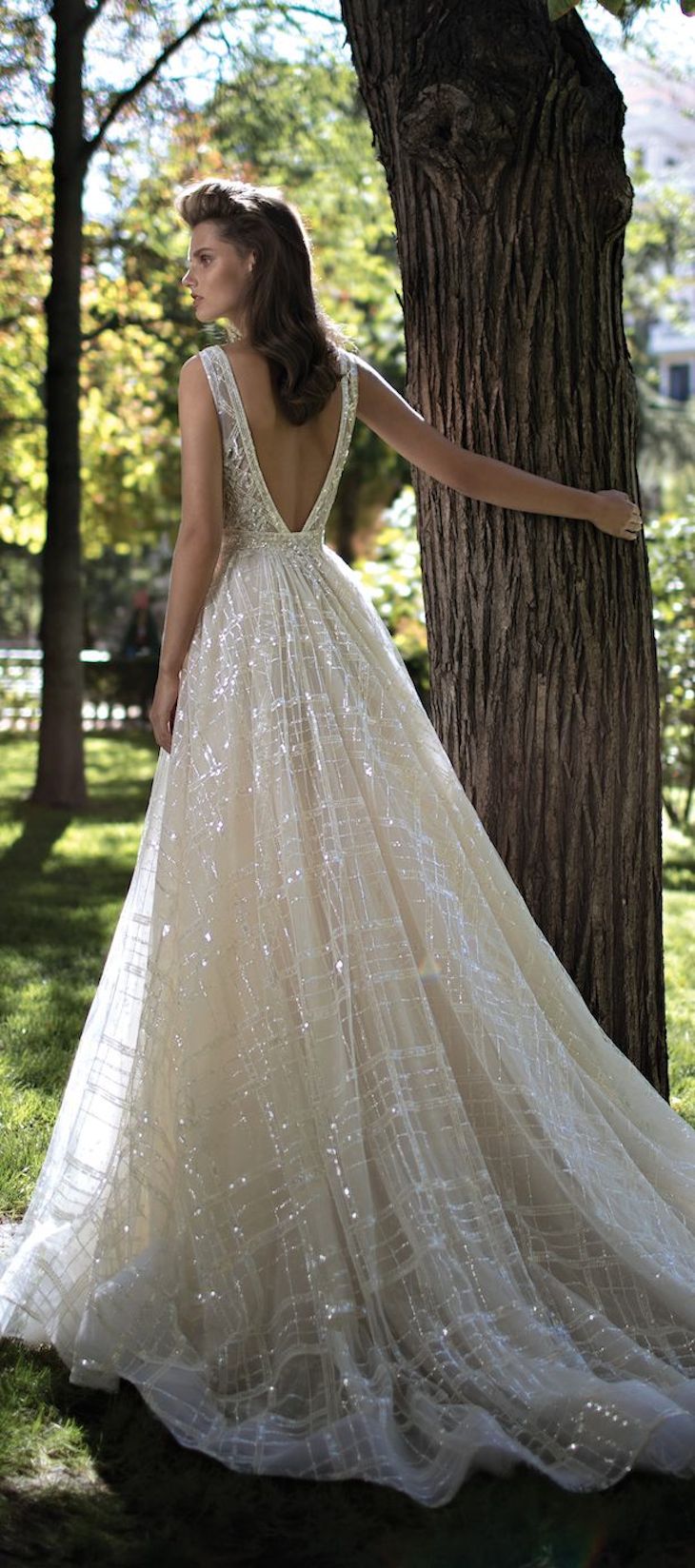 Nothing says glamorous like glittery dress. The focus will definitely be on you if you choose a sparkly dress for your dream day. Enjoy your wedding with a touch of sparkle!
8. Short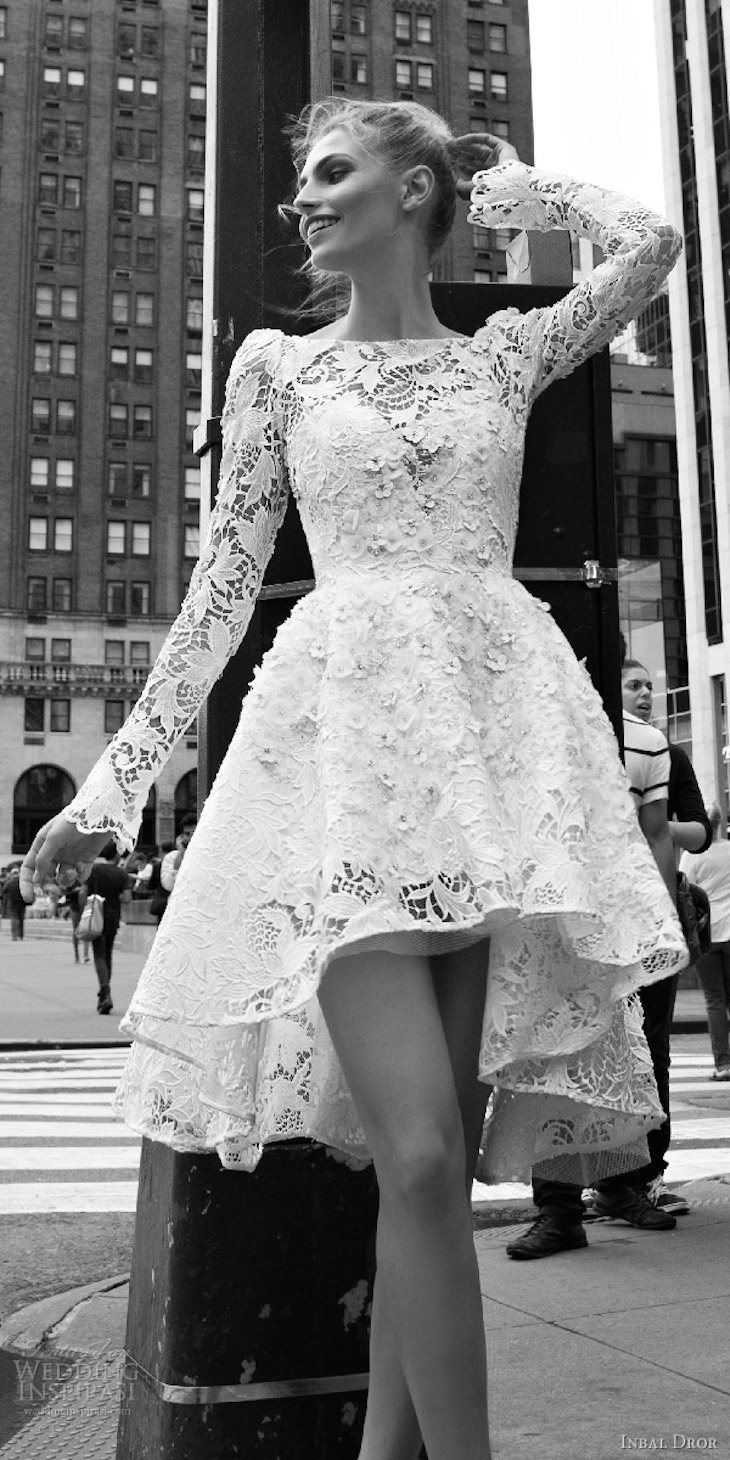 There are some truly gorgeous designs if you prefer a shorter dress for your wedding day. You can add layers of tulle for ballerina look or just keep it minimal. Just make sure you choose fabulous shoes!
9. Colored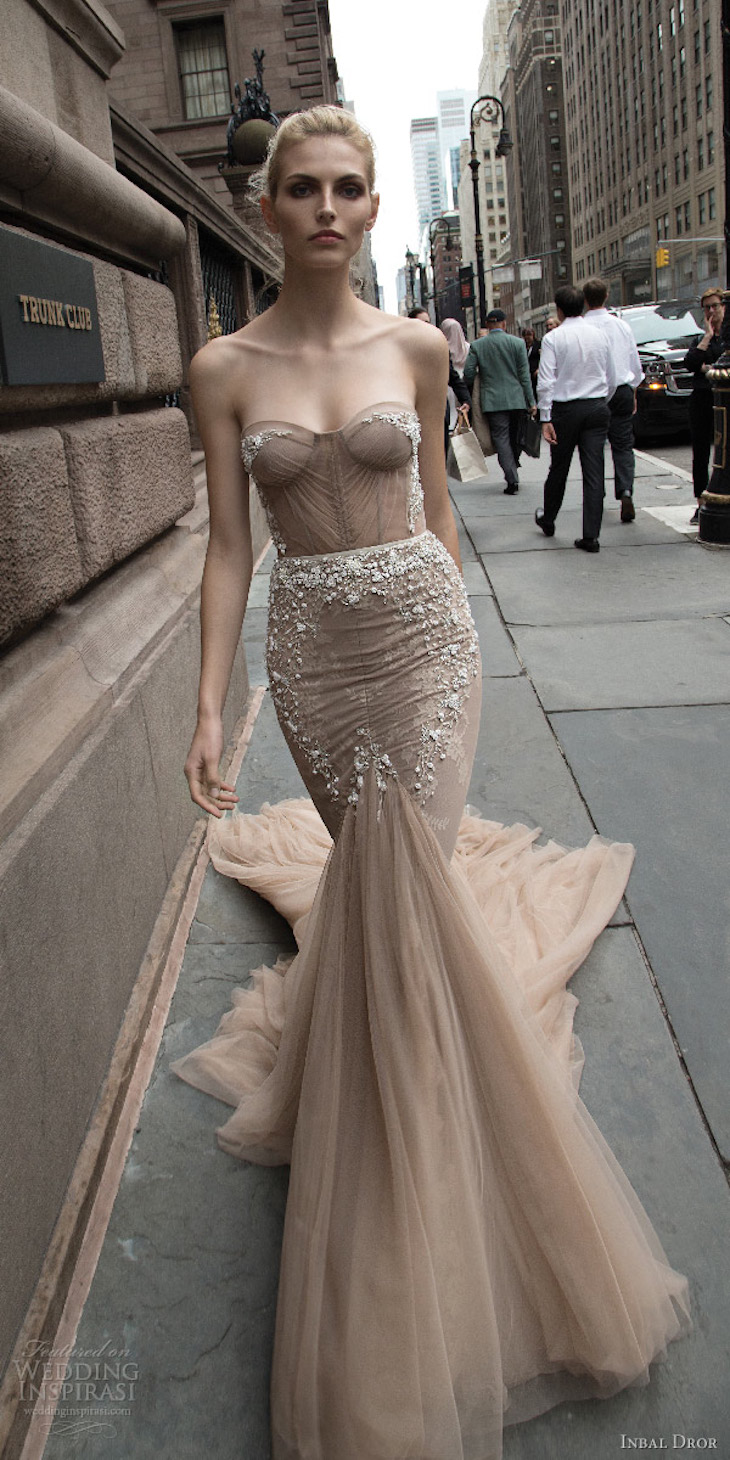 White will always be classic and wonderful, but if you like shades of pink, mint green and champagne you will definitely look fabulous, fresh and more romantic.
10. Lace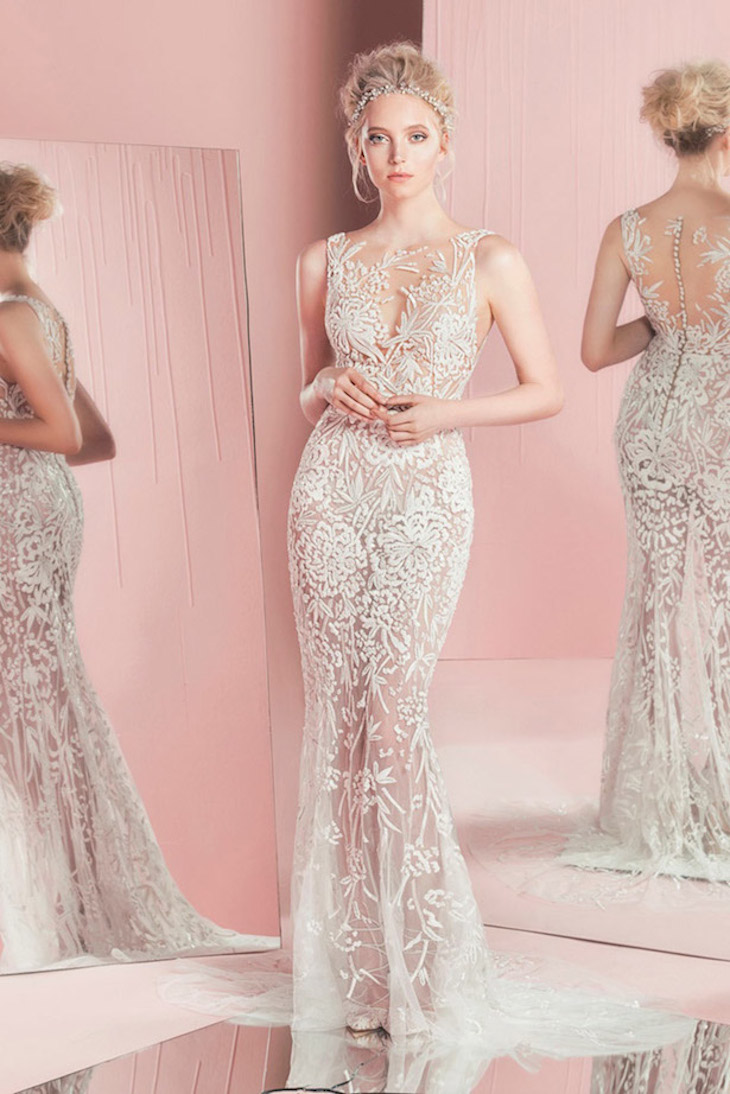 Romantic and always timeless, the lace dress is pure magic. If you want to add sophistication and glamour to your wedding party than you should absolutely go for lace dress.