Many consider South Dakota to be one of the best-kept secrets of travel destinations. While it may not be as popular as other states, South Dakota certainly has a lot to offer for those who are willing to venture off the beaten path.
However, it is essential to keep in mind that there are advantages and disadvantages when visiting this part of America before planning your adventure; from its distinctive landmarks to its unforeseeable climate changes. Gain a quick insight into everything you need to know before beginning your journey by remembering not only your shades but also capturing stills with your camera. So gear up now!
Pros
Natural Beauty and Unique Landmarks
One of the biggest draws to South Dakota is its natural beauty and unique landmarks. Of course, you have Mount Rushmore, which is an iconic symbol of American history and a must-visit for any traveler. With its magnificent geological formations, Badlands National Park is just one of the many scenic attractions that South Dakota can offer. In addition to that, tourists can also visit Wind Cave National Park with its fascinating underground cave system as well as Custer State Park, where they are greeted by picturesque beauty reminiscent of a postcard scene.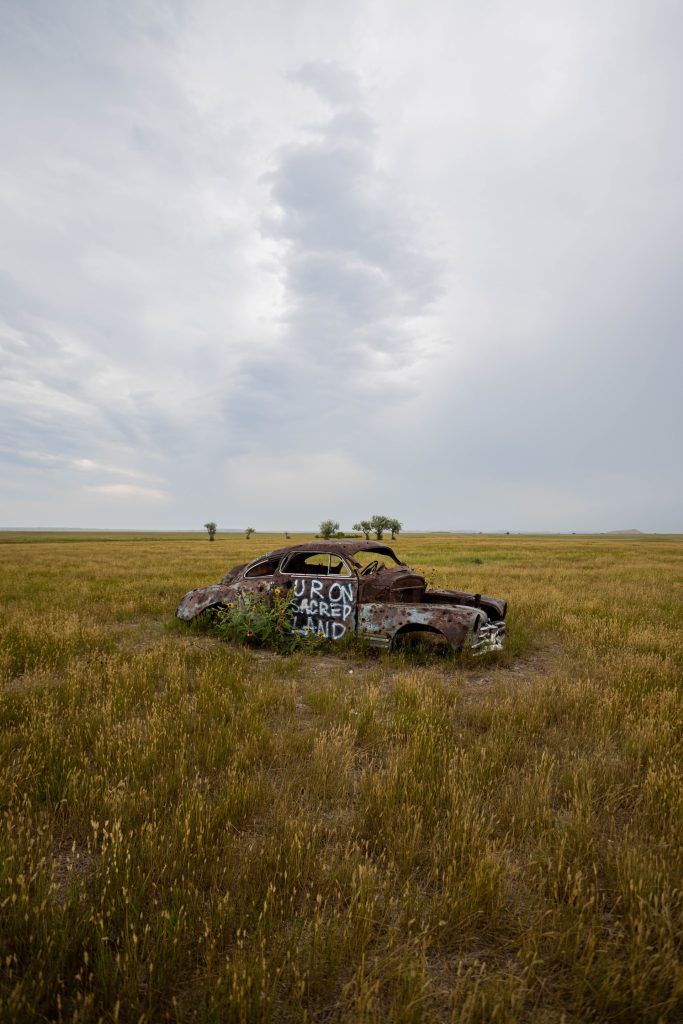 Unique Food Offerings
South Dakota's culinary scene is something that should not be missed by any food enthusiast. Among the delicacies that South Dakota is well-known for are chislic, a marinated meat dish usually consumed as an appetizer, and kolaches, which are delectable sweet bread filled with various options such as fruit, poppy seed or sausage. The state is also known for an array of buffalo/bison dishes, including bison burgers and bison steaks, which are must-try foods for meat lovers.
Affordability
Visiting everything worth seeing in South Dakota is an affordable option for travelers on a budget as compared to other tourist destinations in America. With relatively lower costs of accommodation, food and attractions, travelers can enjoy a memorable vacation without burning a hole in their pocket. Saving money doesn't mean skimping on experiences in South Dakota. Visitors can still enjoy scenic landmarks, mouth-watering cuisine and immersive cultural experiences.
Native American Culture
South Dakota is a destination for travelers seeking insight into the captivating history and traditions of Native American communities. Visitors can immerse themselves in learning about the culture of various tribes by visiting attractions that offer enlightening experiences, such as exploring the famed Crazy Horse Memorial or discovering insights into Lakota Sioux Tribe's heritage at the Akta Lakota Museum and Cultural Center. By engaging with these landmarks, tourists are sure to leave South Dakota with an enriched understanding and profound respect for Native American culture.
Cons
Limited Nightlife
Although South Dakota may not be the go-to destination for those seeking an active nightlife scene, with limited options in comparison to its urban counterparts, visitors who prefer a more relaxed and easygoing atmosphere can still find appealing ways to wind down after a day packed with local activities. For example, cozy bars and breweries are popular choices where tourists can sample locally-made drinks while mingling with hospitable residents.
Extreme Weather Conditions
South Dakota's harsh weather, with winters as cold as 40 below zero and hot summers that are dry and scorching, is one of the drawbacks for travelers. However, despite its climate challenges and minimal entertainment offerings at night time, South Dakota remains a relatively undiscovered treasure in America that budget-conscious adventurers should explore. If you're looking for an economical destination brimming with cultural experiences set against breathtaking natural vistas accompanied by delicious local cuisine selections, then South Dakota should be on your radar.
Conclusion
Weighing the pros and cons of any destination is crucial before making the decision to travel. Spending your hard-earned money on travel should be calculated to maximize your vacation experience.
Despite its extremely cold winters and hot, dry summers, South  Dakota's cultural heritage and natural attractions make it an attractive destination for budget-conscious travelers seeking authentic experiences. The state offers breathtaking landscapes paired with opportunities for adventure tourism like hiking, skiing, or swimming.
Moreover, those who seek to immerse themselves in the local culture can enjoy traditional food and music while exploring unique traditions. Therefore, if you're looking for an affordable travel experience that combines both natural beauty and rich culture, South Dakota is a must-visit destination.