Using a protein shake as an occasional meal replacement may help you lose more weight and fat than you would by following a reduced-calorie diet. Protein shake is currently the best bio-available source of protein available, this means it's the most efficient protein source. If you don't eat many protein-rich foods, drinking an occasional shake can help you get enough of the nutrient.
Instead of munching on unhealthy party snacks, drink a protein shake beforehand.  When a shake is made mostly with natural ingredients it will have a smoother taste. When it comes down to healthy meal replacement drinks try to find something that is natural and beneficial for your body. So don't hesitate to try out this delicious and healthy recipes!
1. Berry Protein Shake Recipe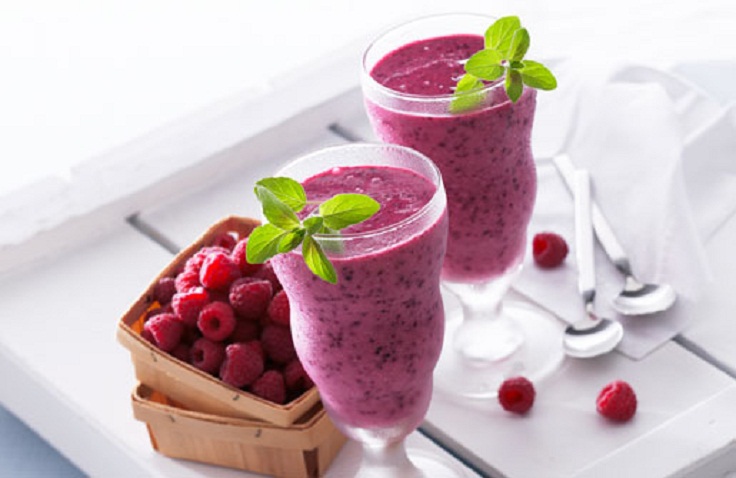 This is a perfect shake to wake you up and get you off to a good start to each day. Blend 2 tbsp raspberry yogurt, 2 scoops of protein powder, handful of blueberries and strawberries, low-fat milk and some ice and enjoy.
2. Almond Protein Shake Recipe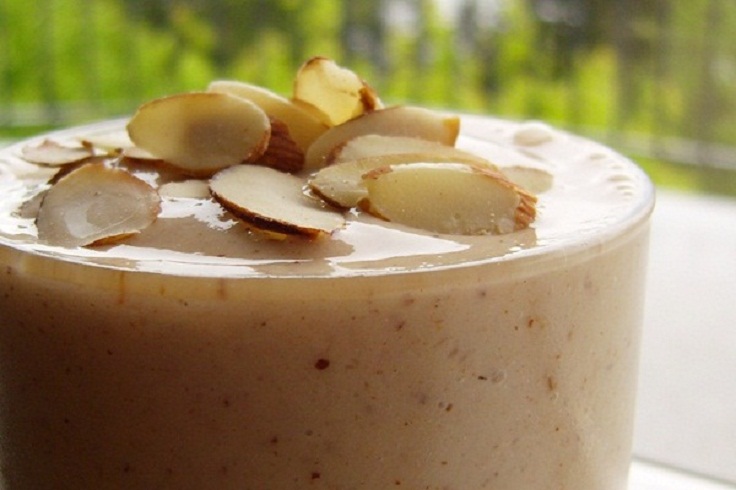 via godairyfree.org
To make this protein milky shake you need to bland one small frozen banana, 2 tbsp creamy almond butter, cinnamon, ice, grained almonds. Serve with some sliced almonds.
3. Avocado Protein Shake Recipe
via lytnyc.com
Rich in unsaturated fats which promote healthy skin, avocado is a delicious addition to any meal. Try adding 1/2 avocado to your creamy shake, mixed with protein powder, 2 tbsp maple syrup, 1 cup ice and 1½ cups milk (coconut or almond).
4. Banana Protein Shake Recipe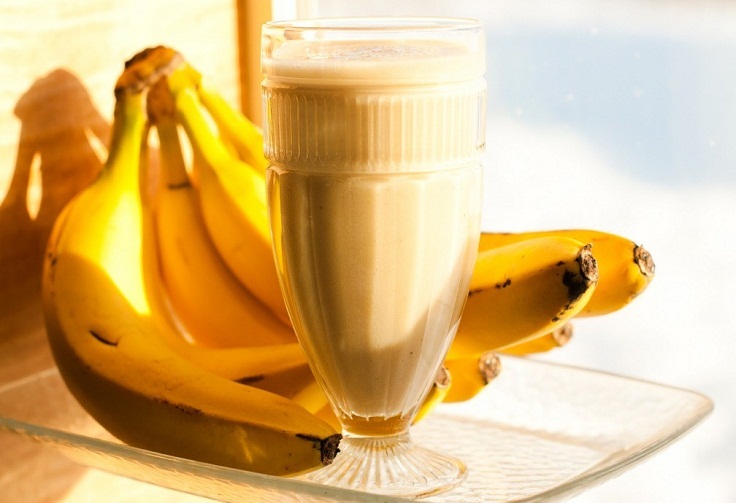 via leanitup.com
You're 5 minutes and a blender away from a healthy, delicious banana shake. Make this banana shake recipe with 1 cup of vanilla yogurt or milk, mixed with 2 whole bananas (best with brown flecks on peel) and 3 cups ice.
5. Blueberry Protein Shake Recipe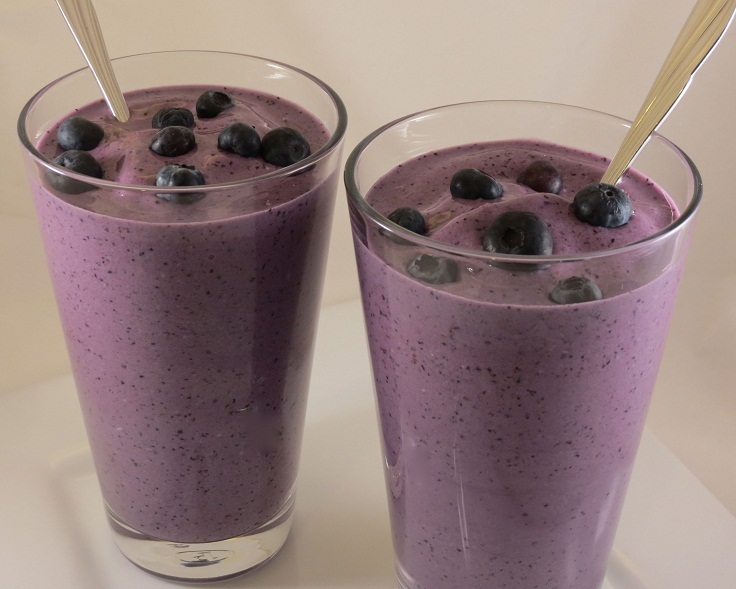 via proteinpalace.blogspot.com
For this energy protein shake you need 1/3 cup plain nonfat yogurt, 1 scoop vanilla protein powder (or about 20 grams of protein), 2 handfuls frozen blueberries, 1 tbsp flaxseed oil and 2 ice cubes.
6. Green Protein Shake Recipe

via symbiotics.com
Green protein shake is the best way to start your day. Blend spinach, mint and coconut water together until well combined. Add lime juice and ice cubes if you'd like. And you can garnish it with mint and lime.
7. Mango Protein Shake Recipe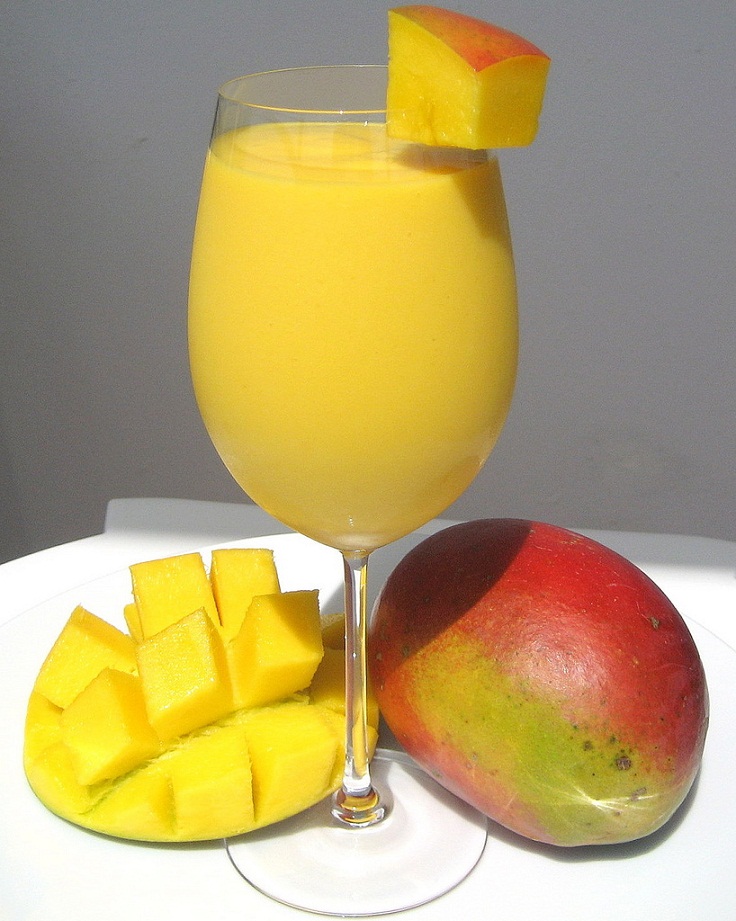 via jensworldnow.com
Transport yourself to a tropical paradise with the protein goodness, only this flavorful mango protein shake can bring. Mixed together 1 cup unsweetened almond milk, 1/2 cup frozen mango and protein powder in vanilla.
8. Mocha Protein Shake Recipe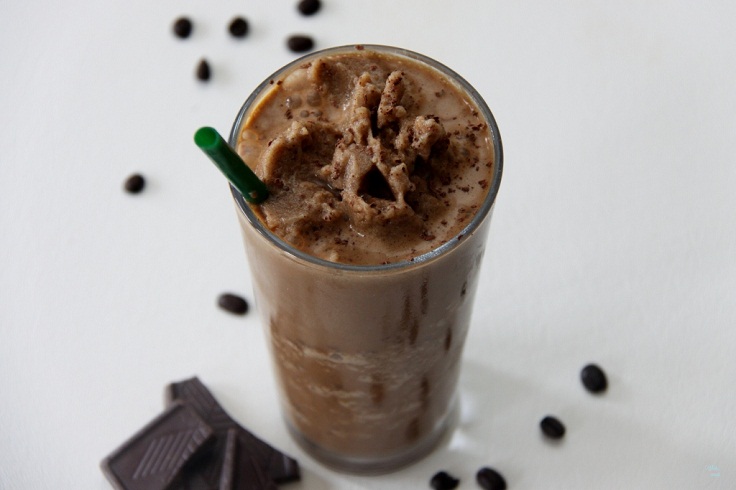 Combine these ingredients in blender: 1 tbsp espresso powder, ground coffee, instant coffee – whatever you have on hand, 1 tsp unsweetened cocoa powder and 1/2 cup milk depending on desired consistency. Pour into glass with a pretty straw and enjoy.
9. Grapefruit Protein Shake Recipe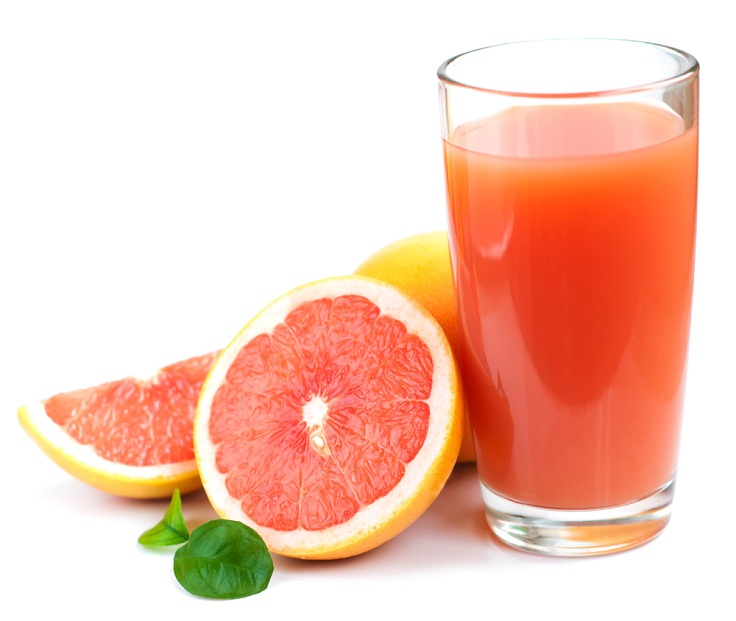 Grapefruits blend well with other citrus fruits in a green smoothie. Put in blender 1 grapefruit- peeled, 1 banana peeled also, 2 cups fresh spinach and 4 ounces of water.
10. Kiwi And Apple Protein Shake Recipe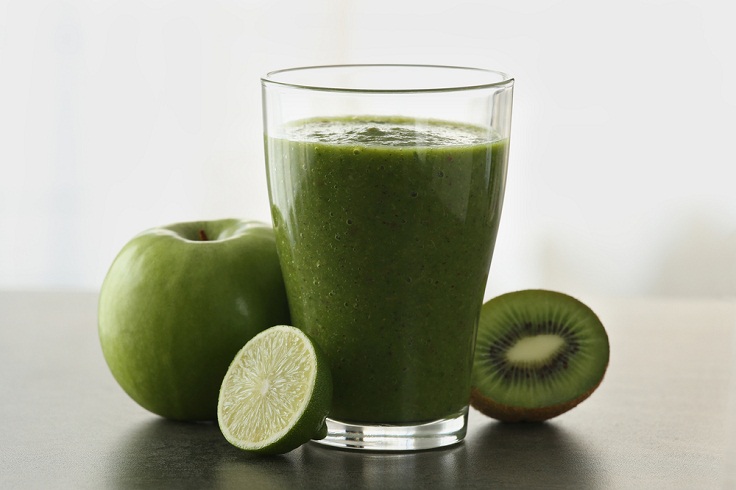 Kiwifruit adds a great complementary flavor to many other fruits that you might use in a green smoothie. Blend 2 kiwis, 1 apple, 2 cups fresh spinach (or other leafy green) 1 whole carrot and 1/2 cup water. Serve in a glass and enjoy.