PVC pipes are usually considered basic plumbing material. Sturdy and water-resistant, we all have them around our home and are very affordable when they need replacing. However, crafter enthusiasts and more creative people have found countless other uses for these white pipes than just making sure the water inside their home runs smoothly. After all, most of us, when we go to our local home depot, don't look at the PVC pipes and think organizer, furniture, or decor pieces. Yet, they can be transformed in that and a lot more.
Another great thing about PVC pipes is that the assembly is a breeze. You don't need any special tools, aside from a saw maybe or something else to cut the length of a pipe. The rest is put together with the right-sized elbow or T-connectors. All that's left is to come up with a design and turn it into a reality with the pipes.
Let's take a look at how you too can make 10 useful and decorative things with some PVC pipes.
PVC Desk Storage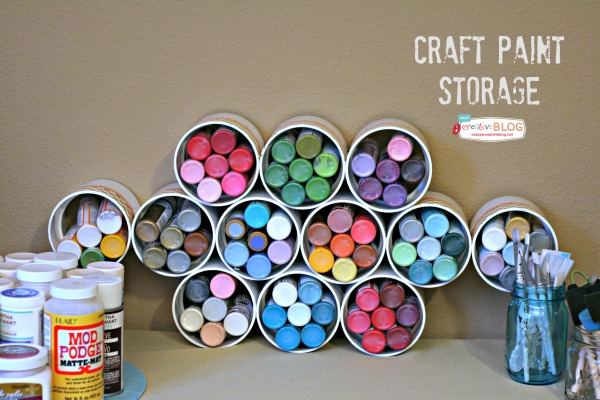 Starting with a very obvious and simple use for PVC pipes that will give you a whole new look to your working area, and a lot of space to boot. Stacking a few wide PVC pipes of the same length on top of each other is a great way to store paints, crayons, small supplies, and even toys that are easily accessible and visible, and frees up a lot of space on your desk.
Hardware Store Bath Toys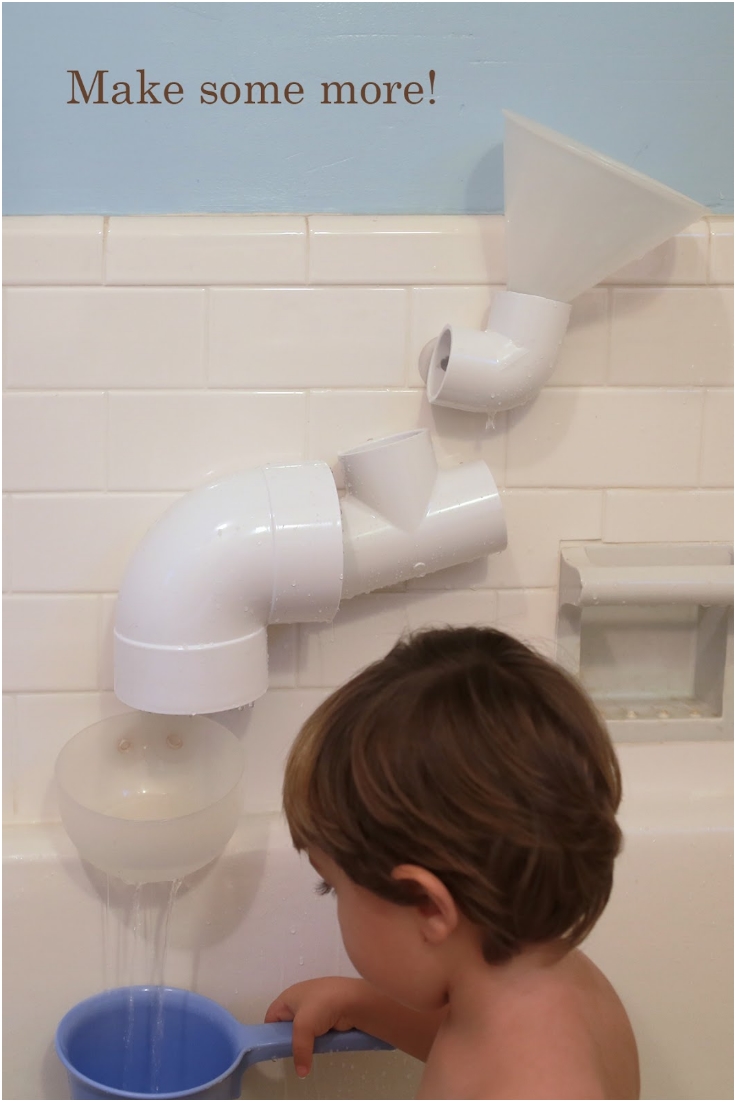 Here is a  neat idea for parents whose kids are adamant about not taking a bath. By making this waterfall game on the wall in your bathtub, your child will be well entertained while you wash him. You can add or remove how many parts you like, and this is also a great summer entertainment for kids if you have a backyard. Just install the pipes on the fence and your kids will have a ton of watery fun.
PVC Pipes Notebook Stand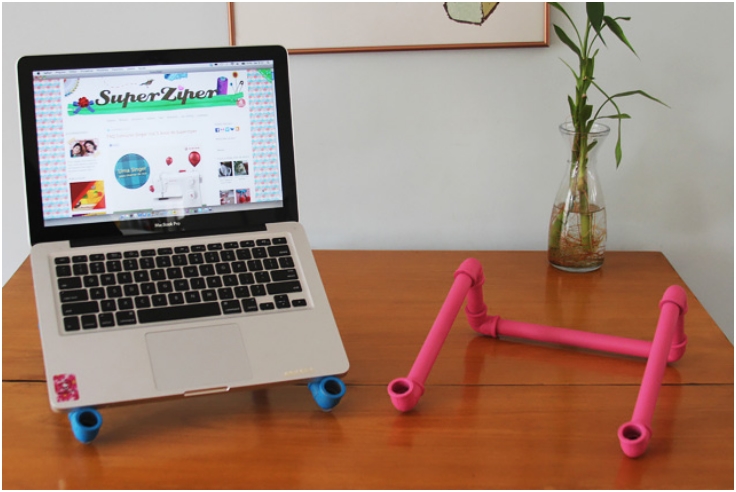 We're on our laptops more than ever and sometimes we just want to do our work in a more comfortable position than sitting on a desk, and that's where laptop stands come in handy. Making one from PVC pipes is extremely easy, and you can always add and remove parts to make it higher or lower depending on what you need.
PVC Pipe Toothbrush Holders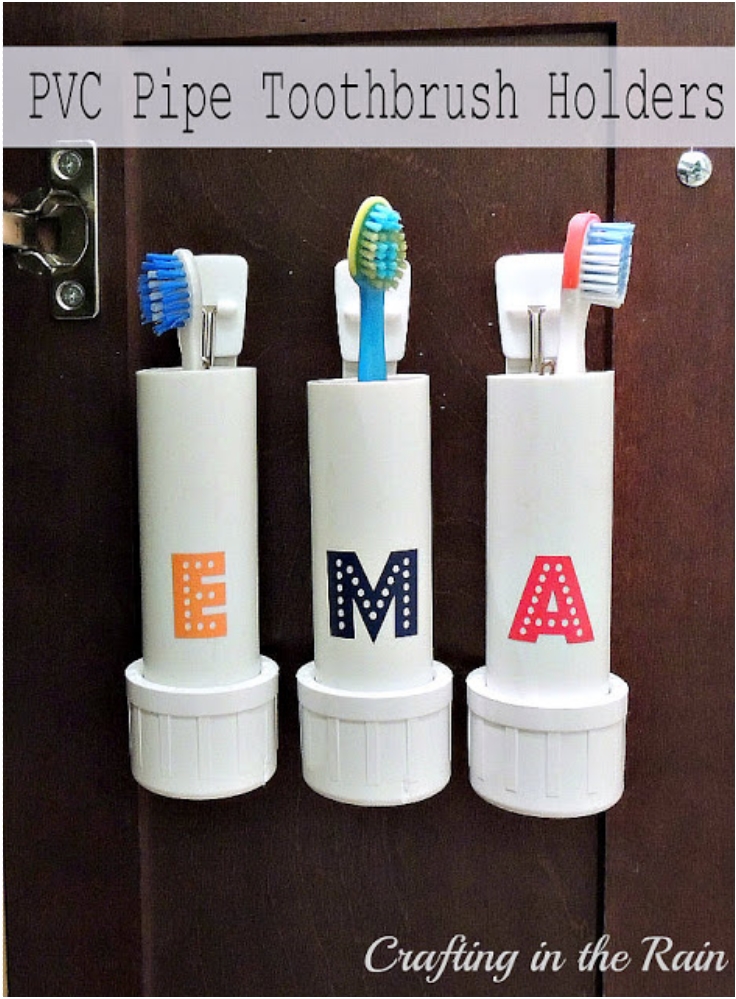 Keeping the bathroom neat and organized is very important, especially when it comes to personal hygiene products. Most people keep their toothbrushes in a cup, which can easily fall, dropping your toothbrush on the floor. Here is a trick you can do with PVC pipes that will ensure that that never happens and it's great for kids too. Small PVC pipes secured to the bathroom cabinet door, one for each member of the family. A lot safer and a lot more hygienic.
PVC Floating Accent Light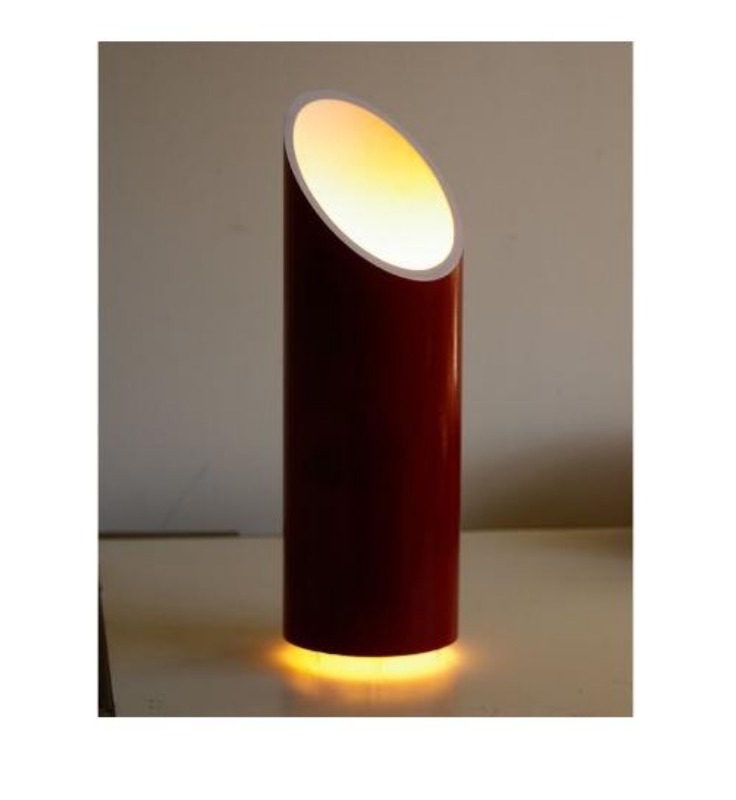 You can also make some pretty amazing lamps from PVC pipes. There are several ways to go about it, but this one has a really modern look to it and will sure to impress your friends. A floating lamp, with a diagonal cut on the top will look gorgeous in any modern home.
Fall Tablescape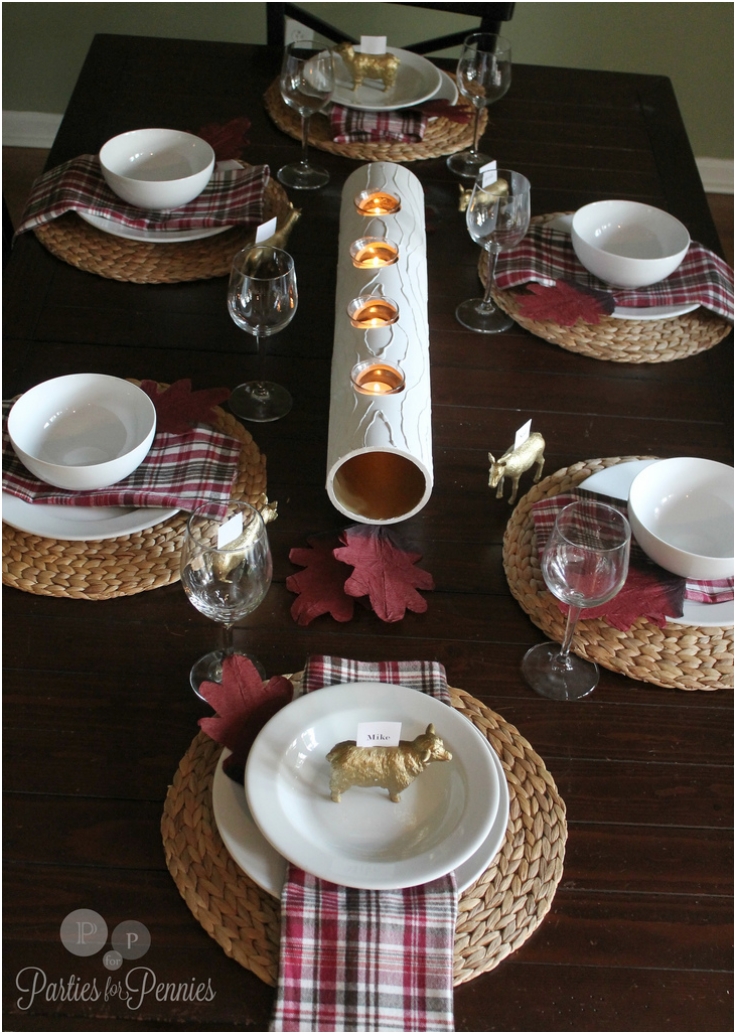 There are certain occasions where you have to bring your best hostess game out and pull out all the stops in making a gorgeous tablescape, which must include an impressive centerpiece. Candle votives are always a good choice, but instead of placing different small candle votives, make one big one from a PVC pipe, make it look like a birch log and place teacup candles inside of the drilled holes. It will look amazing.
Overhead Table Top Tripod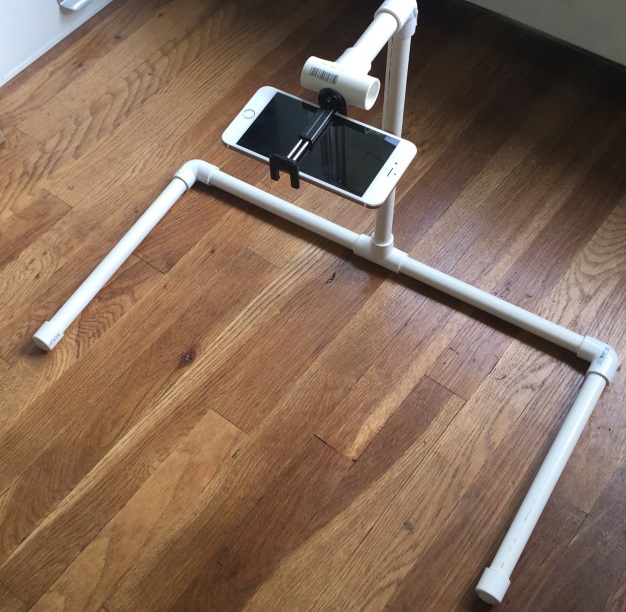 Here is another technological gadget that you might need, but don't need to buy. There are many crafters, video makers, or even YouTube creators that need to make a record of the progress on the detailed work they do, but need both hands. A tabletop tripod is what most of them use, which, as we mentioned can easily be made with PVC pipes and can be adjusted to any need by just replacing a few parts.
Tool Organizer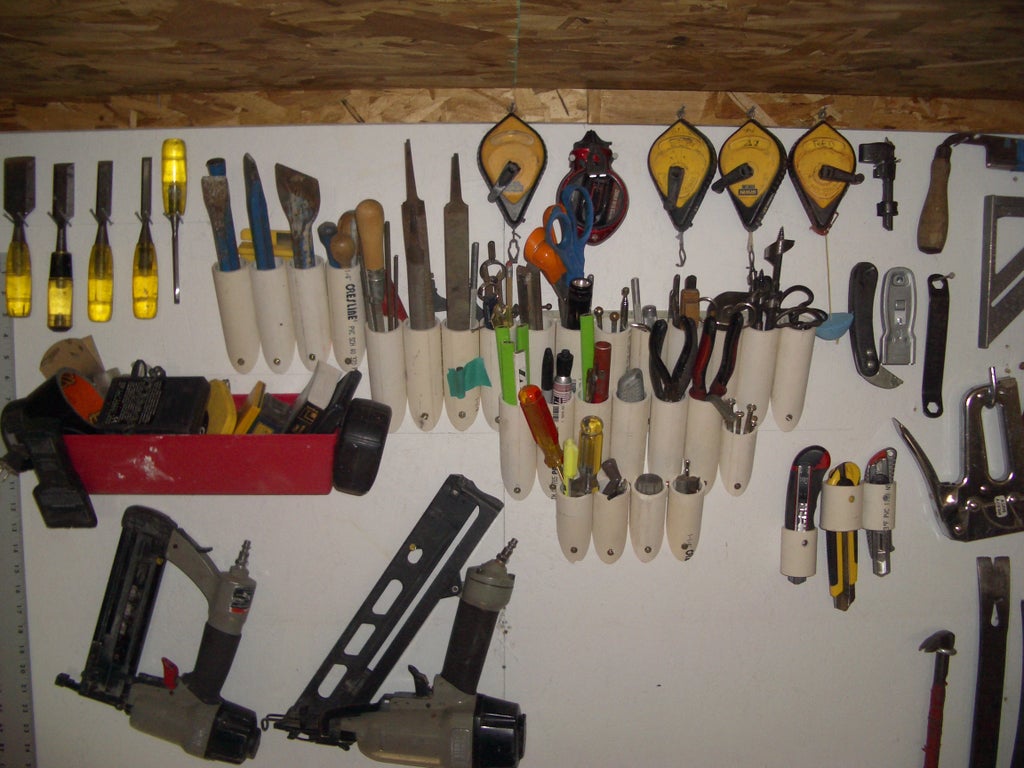 If you own a garage with a lot of tools, you probably have some PVC pipes among the spare materials. Here is how to finally put them to good use. All the clutter in the garage can be easily sorted out with a few well placed and secured PVC pipes and you'll always have everything at hand, and your garage will look tidy like never before.
PVC Vase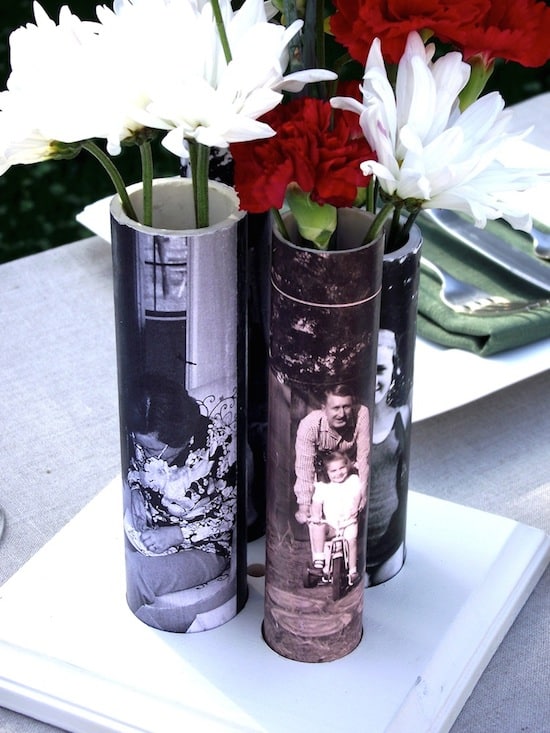 Here is a neat idea for your next Mother's day gift or for your mother's or grandmother's birthday. A darling, personalize vase with your favorite family photos. It will be a precious gift to receive, and if you like that cylindrical look, you can always create other designs by painting the vase in whatever color you like.
Dog Cot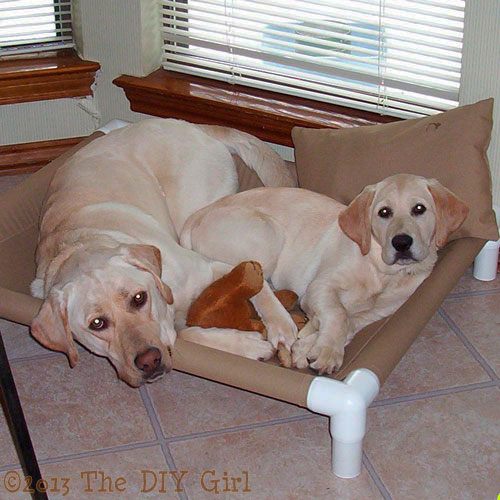 For our last project, we offer you a nice comfy cot for man's best friend, our beloved dogs. Larger breeds need larger beds, but they're always placed on the ground. Cots are small beds that are slightly lifted above the ground, so your dog won't get too cold, and with some fabric and very durable PVC pipes, you can make the best cot for your pooch.
That's all the project we have for now. We hope these ideas helped you glimpse into the world of possibilities that PVC pipes can offer. What's your favorite PVC pipe project you know of? Share with us your thoughts and ideas in the comments.