The cold winter days are almost over and spring is on the porch. Every season is equally beautiful and has it's own trademarks. For winter it is the warm desserts filled with chocolate, for spring you'd want to taste something more light and you'd want to prepare it quicker. Spring also means that you can add fresh fruit in your cooking because spring is the time when lot's of delicious fruits are ready to be gathered. We have some of the best desserts for this spring, they are light, fruity, delicious and easy to make. You can pull them together in less then an hour, you can do them while you cook lunch or dinner. Check out the top ten quick spring recipes and be ready to be blown away by the taste.
1. Fresh Macerated Berries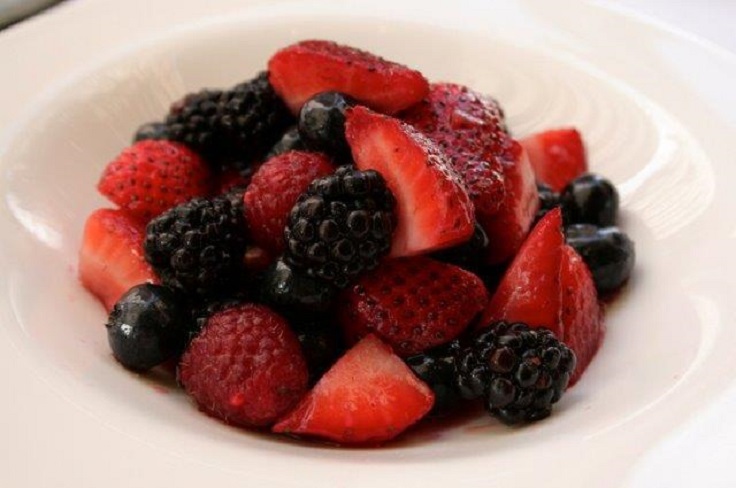 This is the most simple recipe for spring dessert. It is basically a fruit salad with added liquor. What you need is some berries, some brandy or rum and couple of mint leaves. Chop the fruits add them in a bowl, add the brandy or rum and top with mint leaves.
2. Homemade Lemon Pudding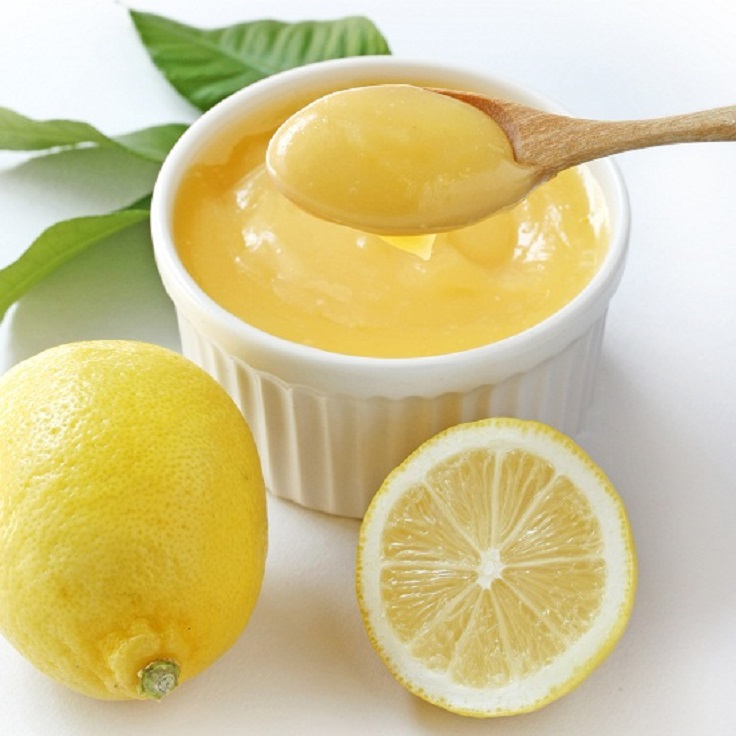 Surprise your friends and close ones with this super easy lemon pudding, it's a classic! Ingredients: cup sugar, 1 1⁄3 cups water, 5 teaspoons cornstarch, 1⁄4 cup lemon juice, 1⁄4 teaspoon lemon extract, 1⁄4 teaspoon salt and 3 egg yolks. Bring sugar and water to a boil, in a bowl mix cornstarch, lemon juice and lemon extract and add them to the boiling mixture. Beat in the egg yolks. Serve in cups and let them chill.
3. Pears Roasted With Cream Cheese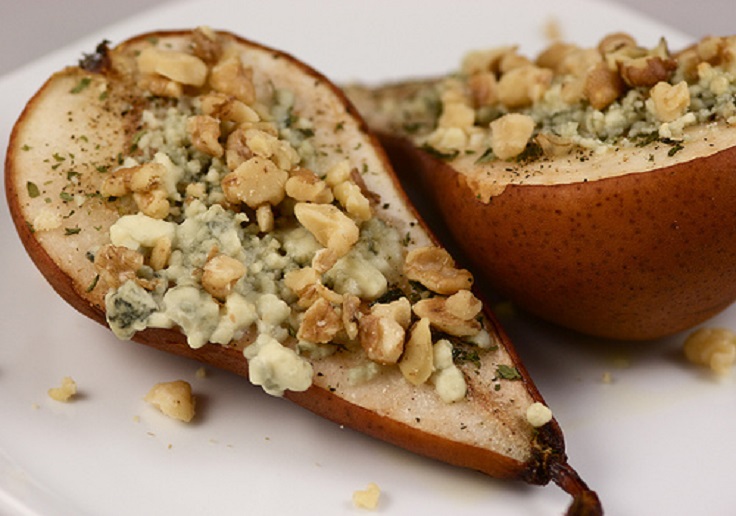 via procook.co.uk
Guests are coming over in 30 minutes and you don't know what to serve? Pears are for every occasion. You just need: 4 pears, olive oil, 1/4 fresh thyme, Salt and black pepper, 1/4 cup blue cheese and 1/4 cup walnut pieces. Preheat oven, put pears on a baking sheet, drizzle with olive oil, salt and pepper and fresh thyme. After 20 minutes, add the blue cheese and the walnuts, bake for 10 more minutes.
4. Strawberries Crostata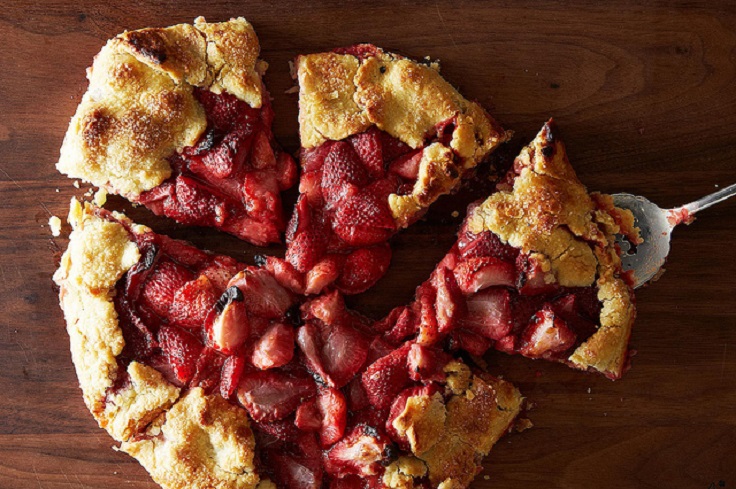 via food52.com
Can you imagine how delicious this crostata is? It's the perfect mid lunch, crunchy dessert. Ingredients: 2 pounds strawberries, 1/4 cup sugar , 3 tablespoons rum or brandy, 3 tablespoons cold butter, 2 cups flour, 1/3 cup dark brown sugar, 1 teaspoon salt, 4 teaspoons baking powder, 1/2 teaspoon nutmeg, 1/2 teaspoon ground ginger 1 egg, 1 cup buttermilk. In a bowl mix the fruit, sugar and brandy. Preheat oven and in a blender blend the cold butter with the flour, sugar, salt, baking powder and spices, the eggs, buttermilk and other dry ingredients. Pat out a circle with the dough and add the strawberries on top. Bake for 45 minutes on 400 ºF.
5. Sweet Potato Tarts
via oprah.com
Use sweet potatoes in desserts and taste the magic, it is incredible. Ingredients:1 1/4 cups all-purpose flour, 1/2 tsp. sugar, 1/2 tsp. salt, 8 Tbsp. cold unsalted butter, cut into small pieces, 2 to 3 Tbsp. ice water, 1 pound sweet potatoes, scrubbed, 1/2 cup light brown sugar, 3 large eggs, 1 1/2 tsp. cinnamon, 1 tsp. ginger, 1/8 tsp. nutmeg, 1/2 tsp. salt. Prepare the dough by mixing the flour, sugar, salt, butter and water. Refrigerate for one hour. For the filling bake the potatoes, put them in a blender and add the last 6 ingredients. Roll the dough and place in a baking sheet, bake for 17 minutes and add the sweet potato fill.
6. Toasted Bread With Chocolate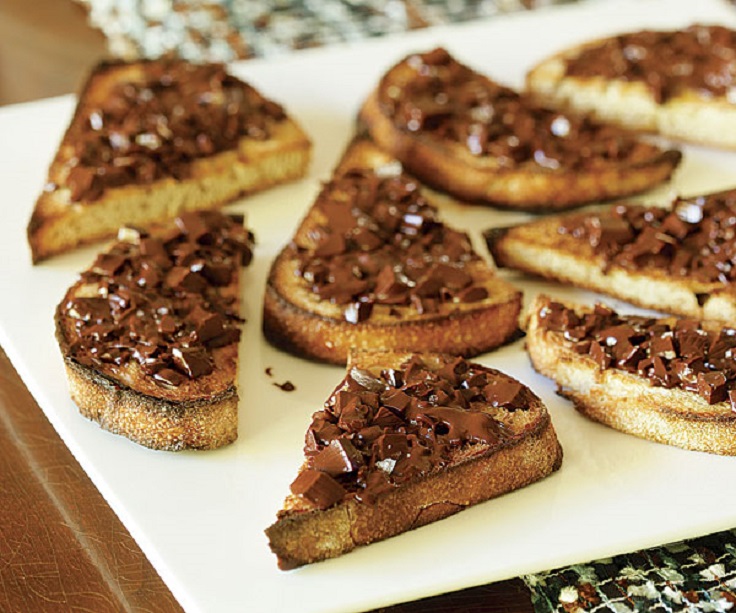 via finecooking.com
Chocolate is for all seasons! This is a very popular snack among children in Spain. You will just need: quality bread slices, chocolate, olive oil and a drizzle of salt. Bake the breads in a broiler ( 1-2 minutes each side), add a drizzle of olive oil and the chocolate. Turn off the broiler and again place the bread slices in the broiler so that the chocolate would melt. Before serving, drizzle some salt.
7. Fruit with Fudge Sauce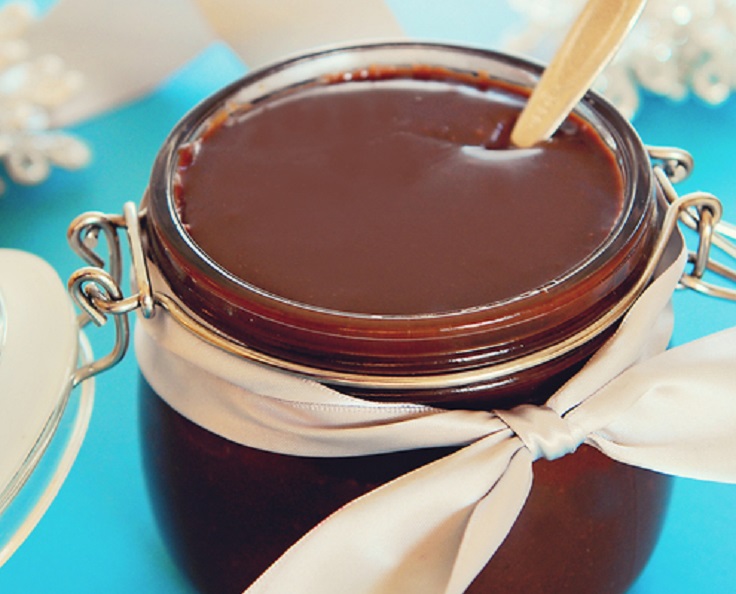 The fudge sauce can top almost everything: pies, ice cream and even fruit. For this desserts you will need a bowl of fruit of your choice, ½ cup of butter, 1 cup of chocolate chips and 1 can of sweetened condensed milk. In a pan melt the butter and stir in the chocolate chips and the milk. Remove from heat and place in refrigerator for 5 minutes. Drizzle the fruit with the sauce.
8. Vanilla Bean Stewed Fruit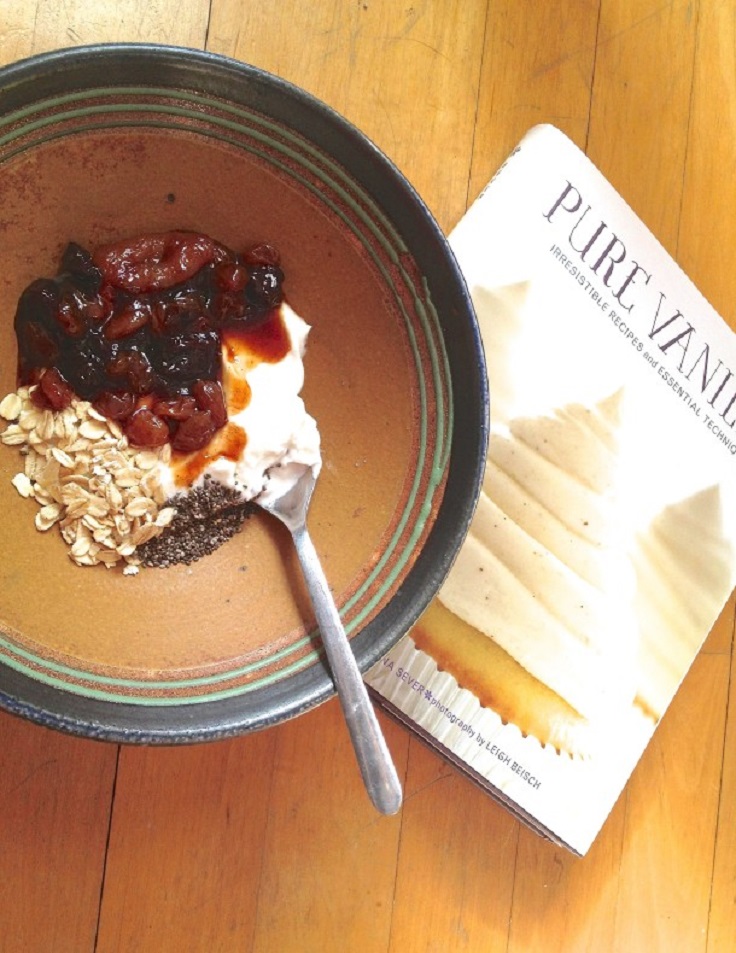 Have you ever tried pure vanilla beans? Lately, the chocolate gets all the action, but it's time for vanilla to take over! Ingredients: 2 oz dried golden raisins, 3 1/2 oz dried cherries, 2 1/2 oz dried apricots, 2 1/4 cup water,  1/8 cup honey, 1 cup orange juice, 1/4 c fresh squeezed lemon juice, 1 vanilla bean,  1 tbs. cinnamon, 1/4 tbs. salt and some chia seeds. Bring water to boil(on medium heat). Add the honey, orange juice, lemon juice, fruit, cinnamon, salt and the caviar from the vanilla bean. Boil for 40 minutes. Serve with cold Greek yogurt.
9. Lemon-Rosemary Coffee Cake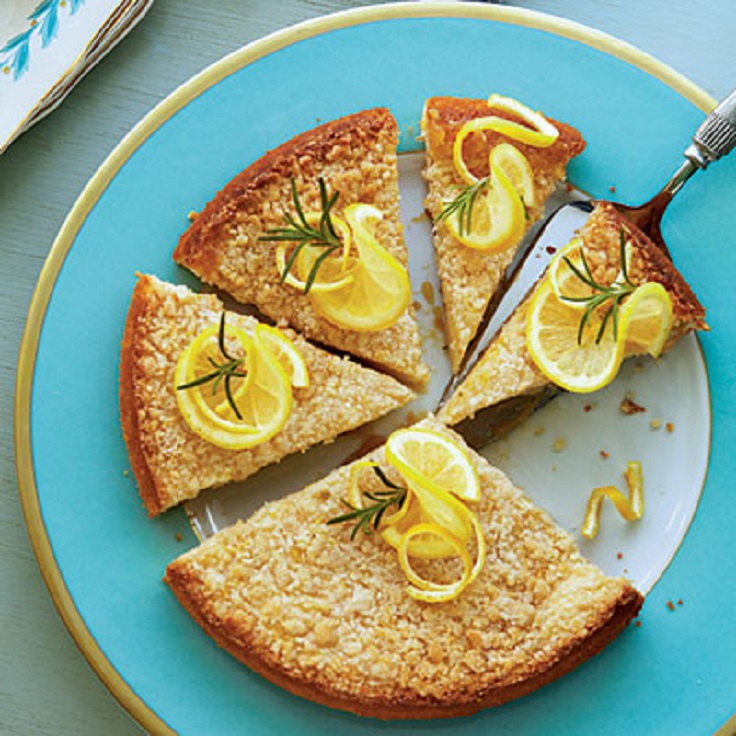 via myrecipes.com
If you are in to baking you will love this lemon pie! Ingredients: 3 large lemons , 2 cups flour , 1 1/4 cups sugar, 1/2 teaspoon salt , 1/2 cup butter, 1 teaspoon baking powder, 1/2 teaspoon baking soda, 3/4 cup buttermilk, 1 large egg, 1 1/2 teaspoons fresh rosemary, 1 jar lemon curd and powdered sugar. Preheat oven. In a bowl combine flour, sugar, salt, butter, baking powder and baking soda, buttermilk, egg, and 1/4 cup lemon juice. Put the mixture in a pan and top with rosemary. Whisk lemon curd, some lemon zest, some lemon juice and add to the flour mixture. Bake at 350° for 45 to 50 minutes .
10. Chocolate-Espresso Pots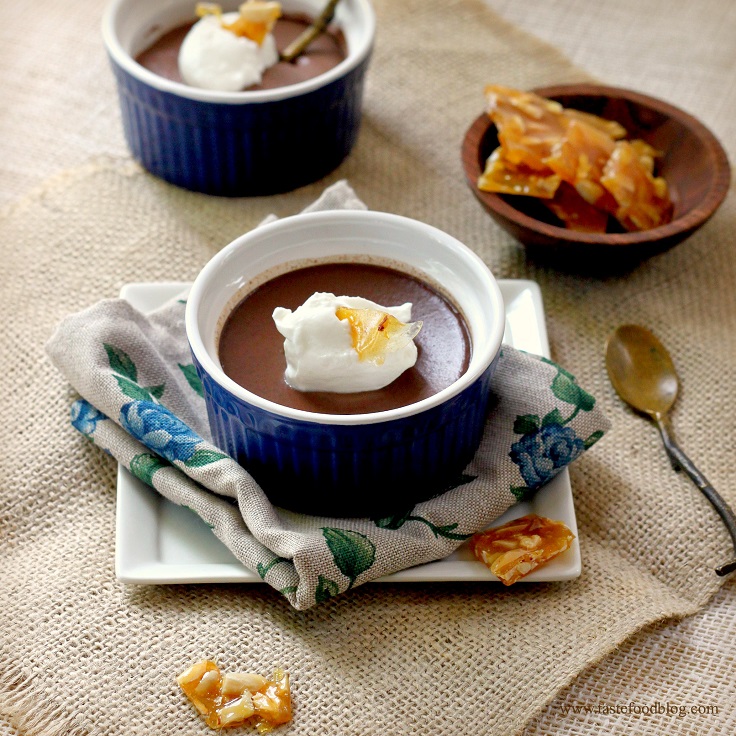 It doesn't get any better then this, coffee and chocolate equals heaven. You will need: 2 cups half-and-half, 1/2 cup brown sugar, 1/4 cup unsweetened cocoa, 1/4 cup coffee liqueur, 2 large eggs, 1 tablespoon instant espresso, 8 ounces high-quality bittersweet chocolate. Turn on double boiler and boil some water. Add the first 6 ingredients and add the chocolate. Cook for 15 minutes and serve.