Nowadays, everyone is trying to implement healthier habits in their lifestyle! It doesn't matter if you drink more water, exercise daily, or eat more vitamin-packed foods, like fruits and veggies; you're surely working hard and doing your best to look and feel healthy!
Raw food diet isn't something new and unknown anymore! Thousand and thousands of people are obsessed with this eating plan because, actually, the most serious epidemics like obesity, cancer, and chronic illness are directly connected with poor eating habits and industrialized food! But, the good news is that you can control your own health by eating raw!
There is a global opinion that raw meals are disgusting and cannot fill you up, but don't create your opinion by word of mouth! Here is a list of the 10 best raw lunch ideas that will convince you that actually raw specialties can be hearty and tasty at the same time! Go raw; there is nothing you can lose but your waist!
Orange Tahini Dressing and Kale Citrus Salad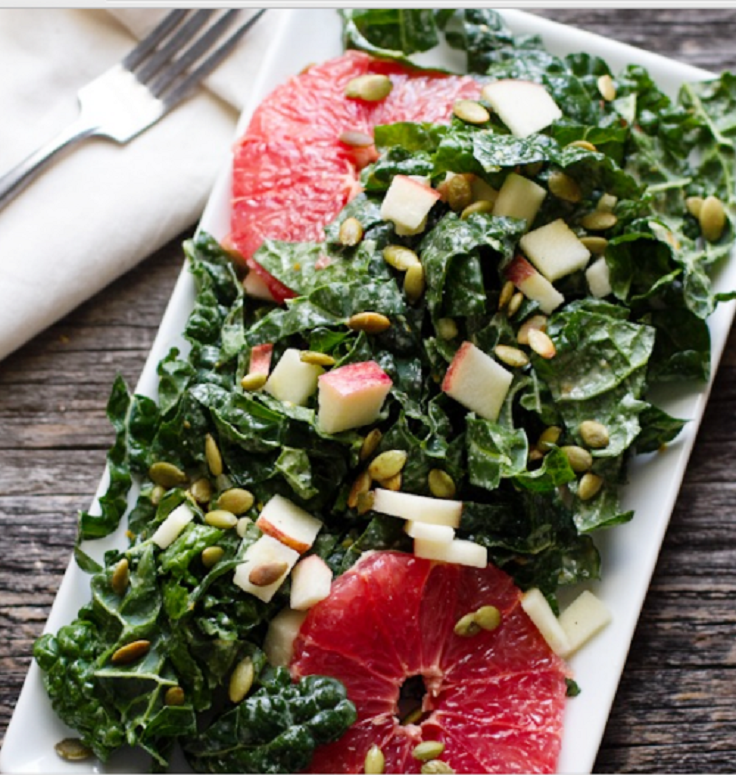 At the same beginning, we're representing you with a recipe for a marvelous kale salad with citrus circles in it! It has an amazing and refreshing taste, and the mix of fruits and veggies is perfectly incorporated thanks to the orange Tahini dressing, which is bright and sweet but also tangy and smooth! You can eat this as a lunch with a piece of raw bread you'll find in the list below!
Raw Cauliflower Sushi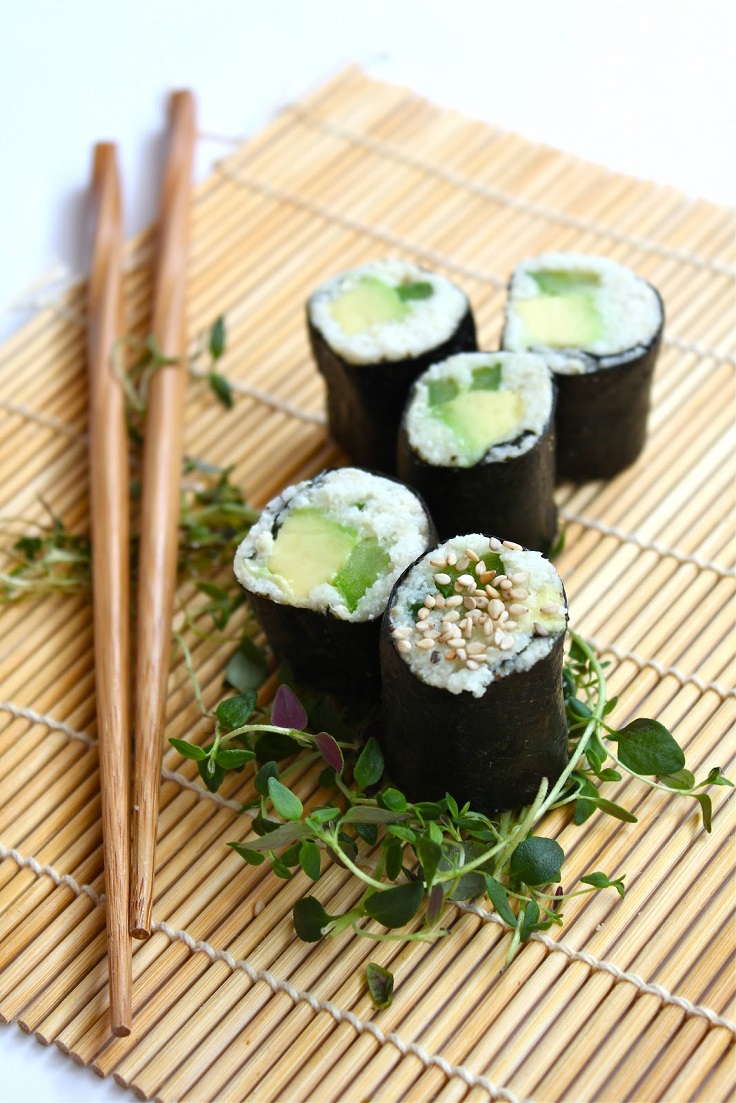 via followthefruitfly.blogspot.com.au
No one can resist tasty sushi rolls, especially if they're packed with healthy and delicious flavors! These raw cauliflower rolls are real proof of that, and you can make them very easy in a record time! They are definitely something you should try immediately!
Raw Tomato Basil Zucchini Pasta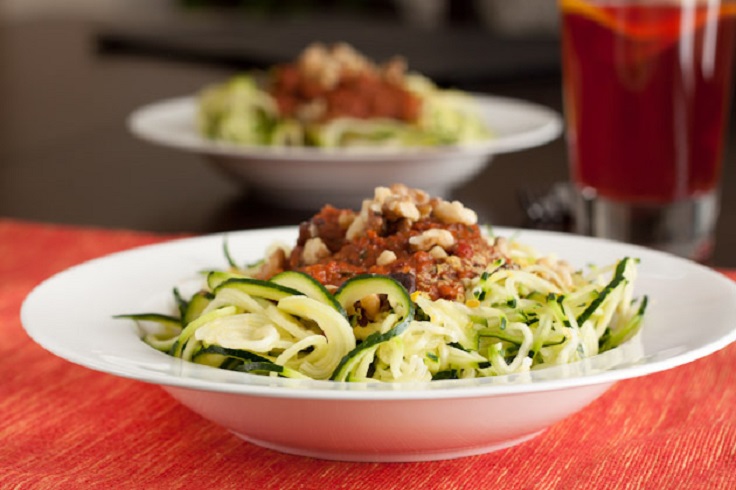 You don't have to reject Italian cuisine if you're starting with a raw food diet, because you can have both! Make this raw tomato basil zucchini pasta and enjoy the wonderful Mediterranean taste while burning fat!
Watermelon and Jalapeño Gazpacho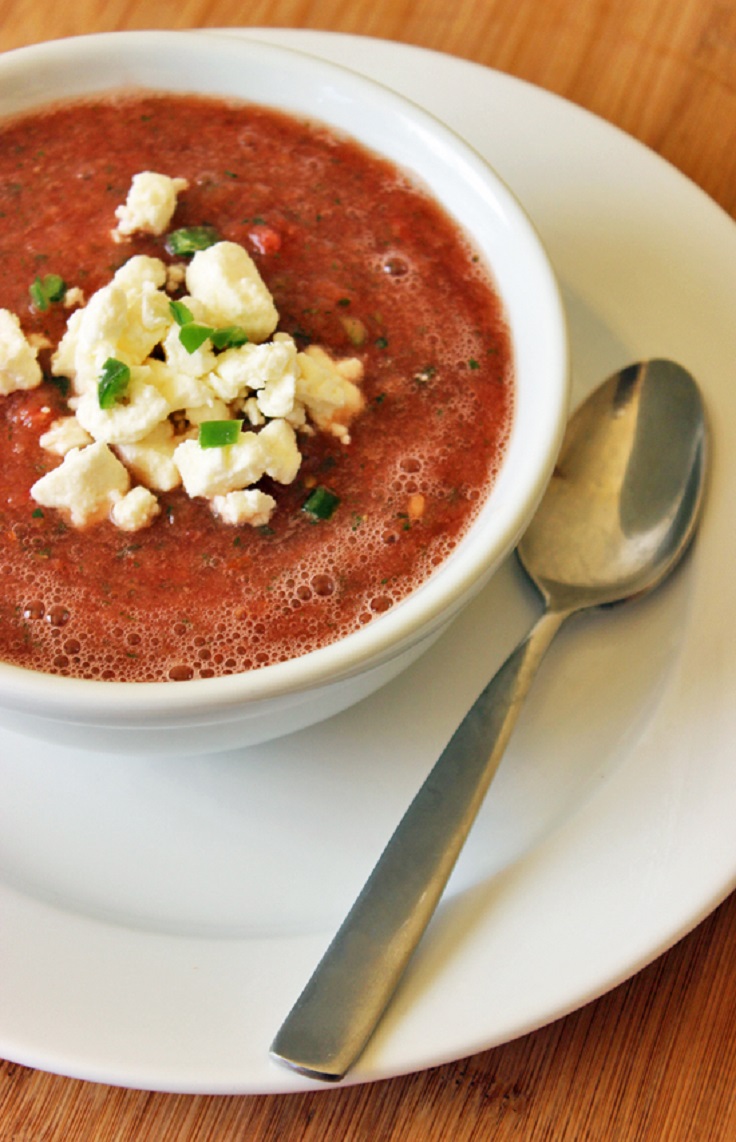 via fitsugar.com
With the hot season approaching, all you need is a chilled summer soup and a blender! This cooling idea is infused with spicy, sweet, and refreshing flavors and all the ingredients you'll need are cucumbers, watermelon, and fresh herbs! Add the right hit of spice according to your personal taste!
Raw Food Tacos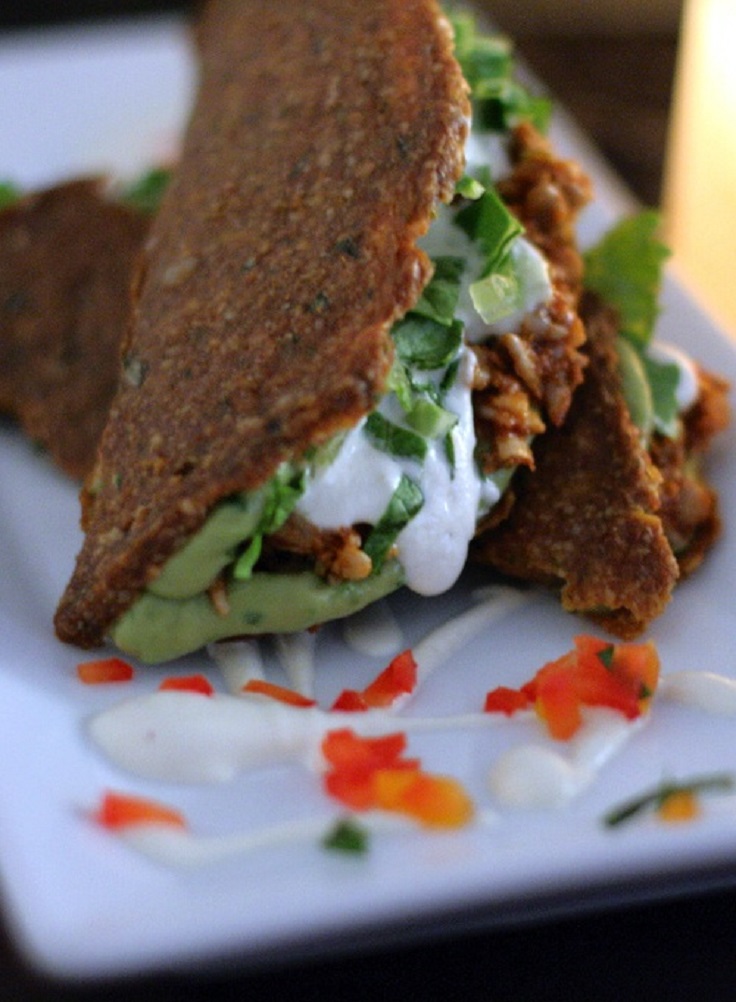 via foodista.com
Tacos are a favorite specialty for many people worldwide, and now, with this recipe, you can include them in your raw lifestyle! By preparing this amazing lunch, you'll have a meatless, gluten-free, and vegan meal, and that's all you need! Plus, we assure you that your little ones will adore this exquisite taco!
Raw Bread Recipe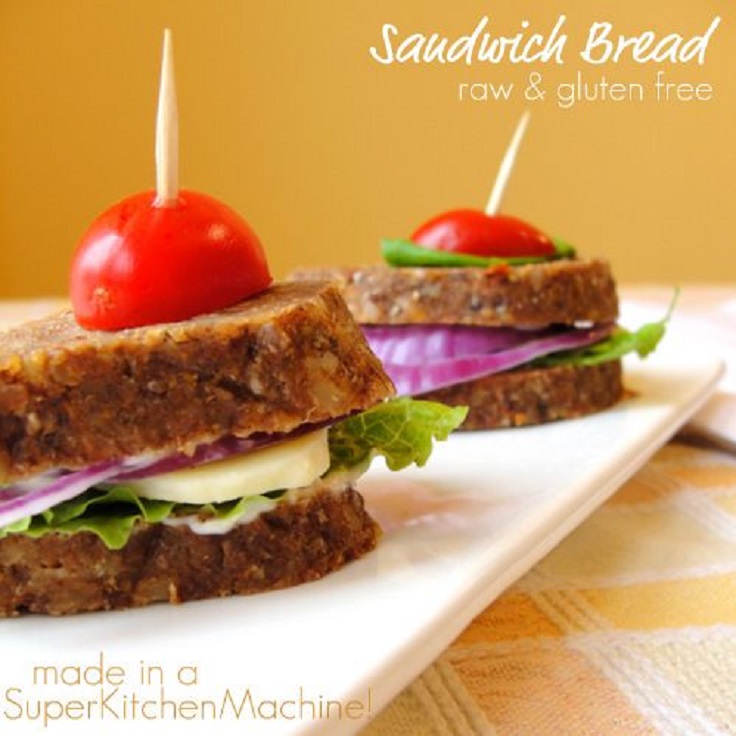 Yes, it's official, you can make bread without an oven! Be smart and prepare this raw bread on your own and mix it with any veggie and fruit you like for your lunch! The taste is amazing, and it's something you must try!
Spinach, "Raw" cotta, & Squash Involtini with Marinara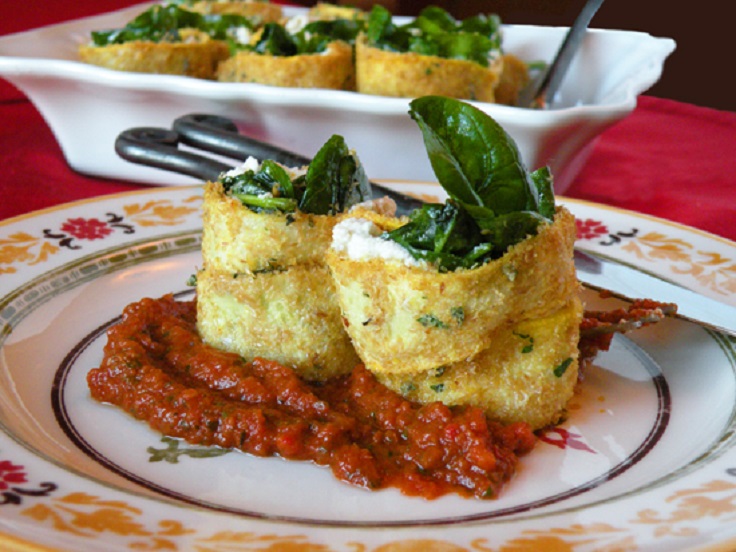 Our favorite lunch suggestion here! Maybe the preparation procedure is a little bit challenging and hard, but this dangerously delicious specialty will satisfy everyone's taste… even those who don't love raw food!
Raw Carrot Falafel with Creamy Lemon Tahini Sauce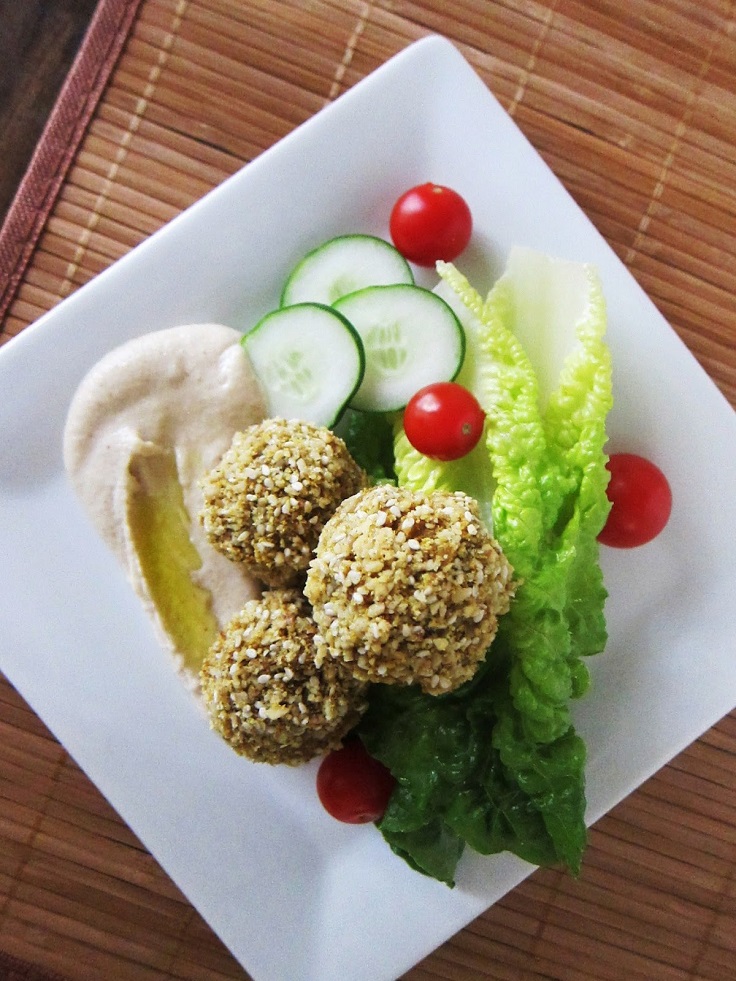 via fragrantvanillacake.blogspot.com
If you want something raw that will satisfy your cravings for a crunchy meal, then cook this raw carrot Falafel and eat it with creamy Tahini sauce with a lemon taste! It's out of the ordinary lunch specialty, which we assure you that you'll have on your menu more often after you try it!
Raw Zucchini Pasta in a Vegan Curry Cream Sauce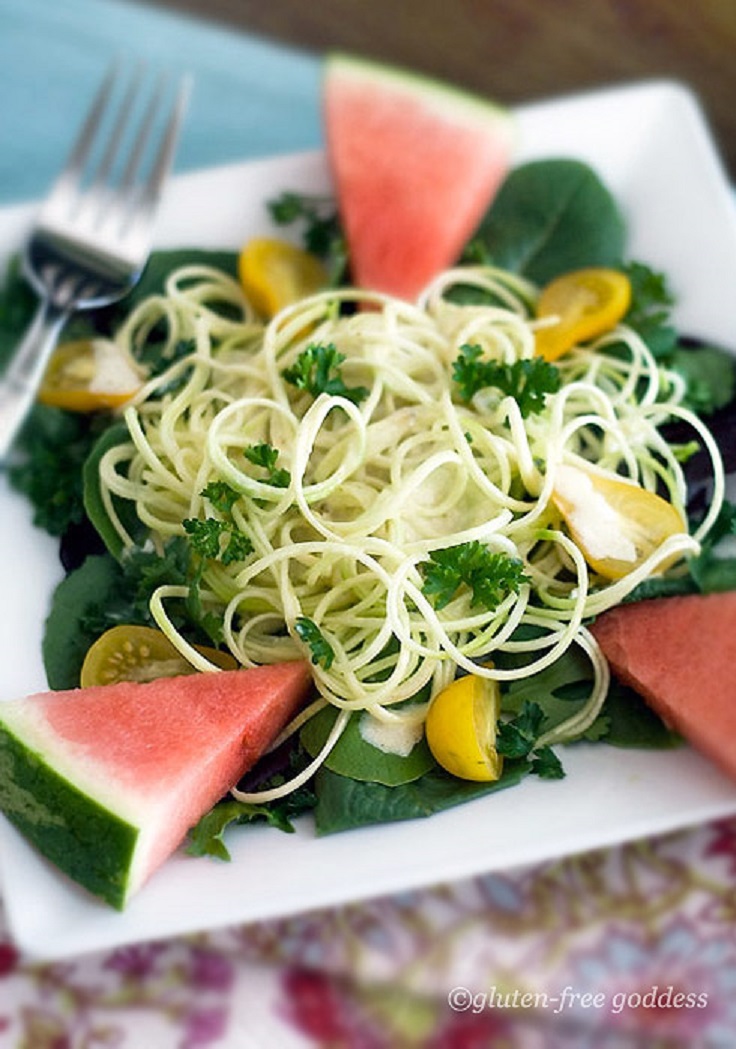 via glutenfreegoddess.blogspot.com
One more pasta recipe, but this one is even more exotic and refreshing than the previous suggestion! This raw zucchini pasta is a cool, low-carb option accomplished with an extraordinary taste of vegan curry cream sauce. Feel free to experiment and for hot summer days, try to eat it with watermelon… you'll be surprised how good this mix could be!
Totally Grain Free Arame and Edamame Salad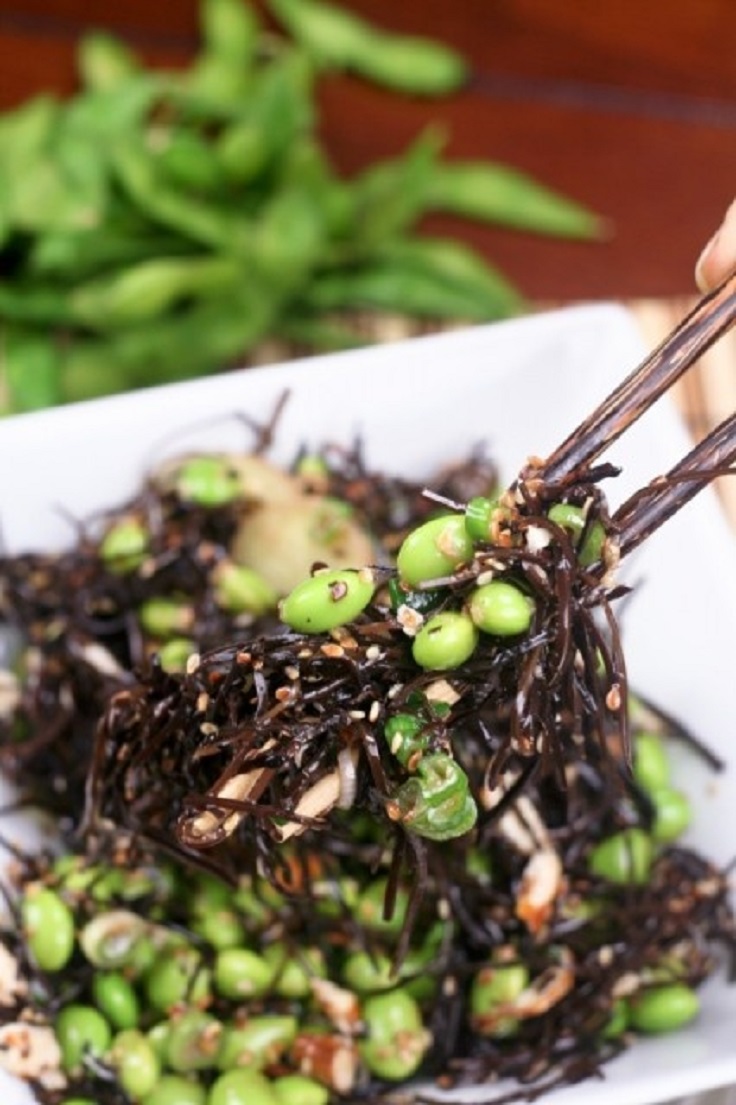 We're closing the list with Arame and Edamame salad, which is totally grain-free. Besides the fact that this lunch recommendation has a big nutritional value, it also tastes hearty and fresh. When you want to eat something light that will fill you up, then go with the salad, which recipe you can find on the link above the text! Enjoy!