Have you ever wondered what clean eating contains? Well, olives fall within clean eating and there are many delicious olive recipes. These are some of the best. They go great with chicken, pork, pasta, you can eat them marinated or in a sauce. Olives are very good for the health and they can be prepared in many ways. Below you can choose any from these healthy, delicious recipes and believe – you won't regret it!
Whether you will eat them with meat or in a salad, olives will give an amazing, relish flavor which no one can resist. You can have them as an appetizer, for breakfast or lunch. Even if you're on a diet you can eat them. They give a burst of delicious flavors and succulence to anything you eat in combination with olives. So, choose any of these wonderful, healthy olive recipes and enjoy your clean eating!
Roasted Chicken with Oil-Cured Olives and Pancetta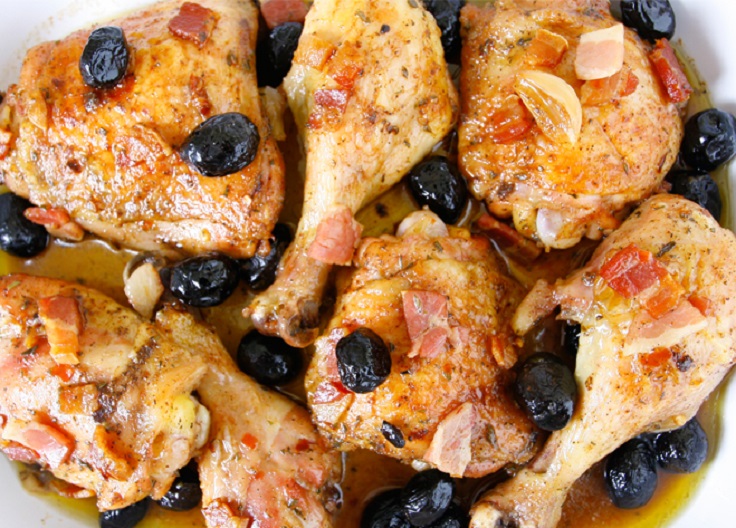 via delallo.com
Chicken meat is good for the health. And so is this amazing roasted chicken recipe. It goes great with olives and you will love this delightful recipe. It's easy to cook and absolutely delicious. Enjoy!
Spicy Marinated Olives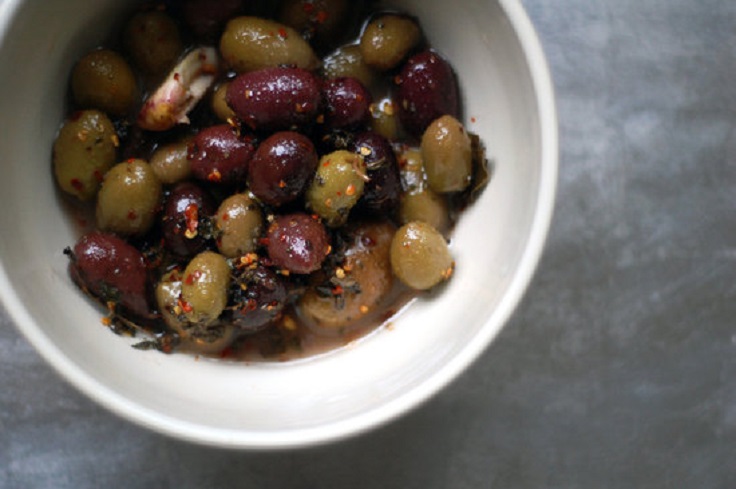 via popsugar.com
Marinated olives make a perfect, healthy appetizer and very tasty too. So, if you want to eat something lighter or as an extra food despite some other dish, spicy marinated olives is ideal for that. If you want to consume what's best for you, olives is something you should add on that list!
Sicilian Cauliflower and Black Olive Gratin
via nytimes.com
Wonderful idea for a relish lunch! The delight of the flavor of mixed cauliflower and olives will give the best taste ever. Absolutely lovely and delicious, you should definitely try this amazing traditional Mediterranean black olive recipe!
Fish Fillets with Warm Tomato Olive Vinaigrette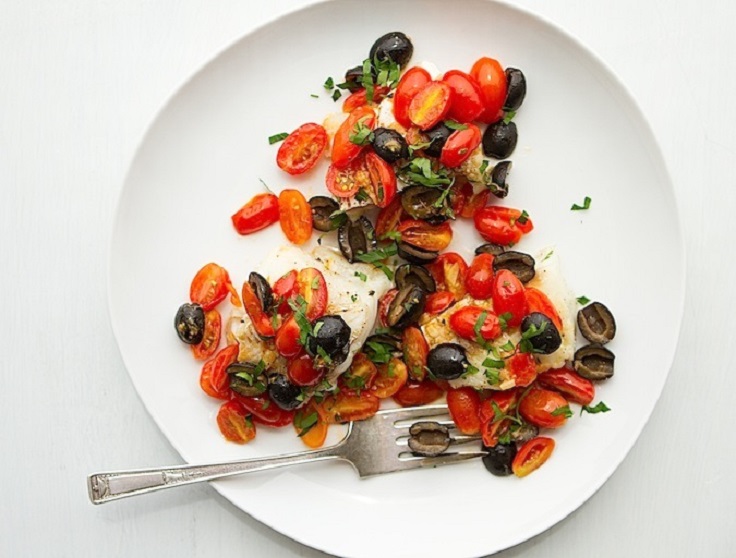 Fish is really good for the health and you will like this recipe a lot. Everything you cook with fish goes amazing, but this may be the best fish recipe ever. With tomatoes and olives and some other vegetables, you'll make yourself a delicious, healthy lunch. So, take pleasure in this tasty dish!
Olive-Goat Cheese Bruschetta
via health.com
Bruschetta with olives and goat cheese-perfect combination! This makes an amazing breakfast, appetizer or a light dinner. It goes great with yogurt or sour cream. Try this wonderful recipe and satisfy your needs of delicious food!
Marinated Olives and Feta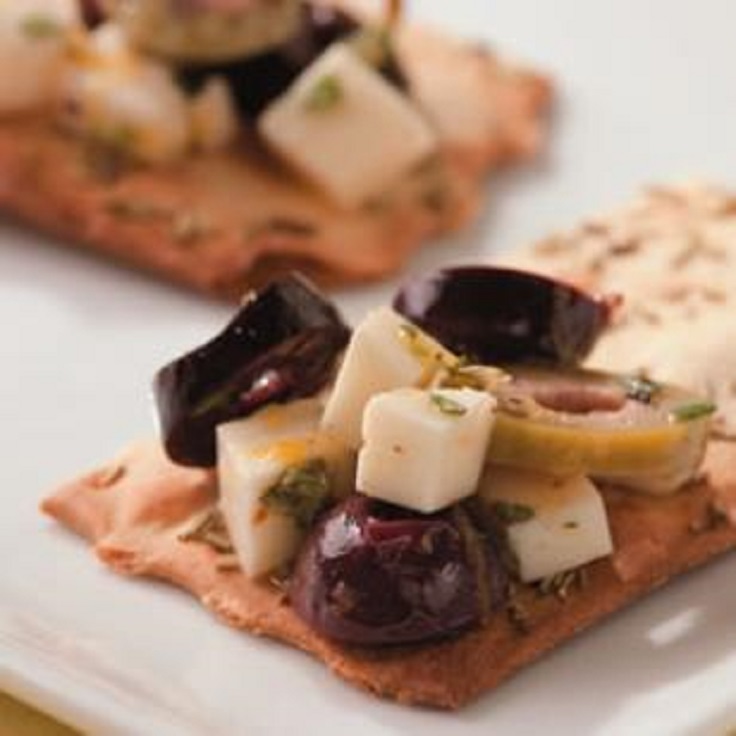 via eatingwell.com
As previous said, marinated olives are excellent for the health. This recipe, with marinated olives and feta cheese, will definitely take place in your favorite food list. Relish and full with enjoyment, this is definitely a must-try recipe!
Pasta Salad with Tuna, Olives and Parsley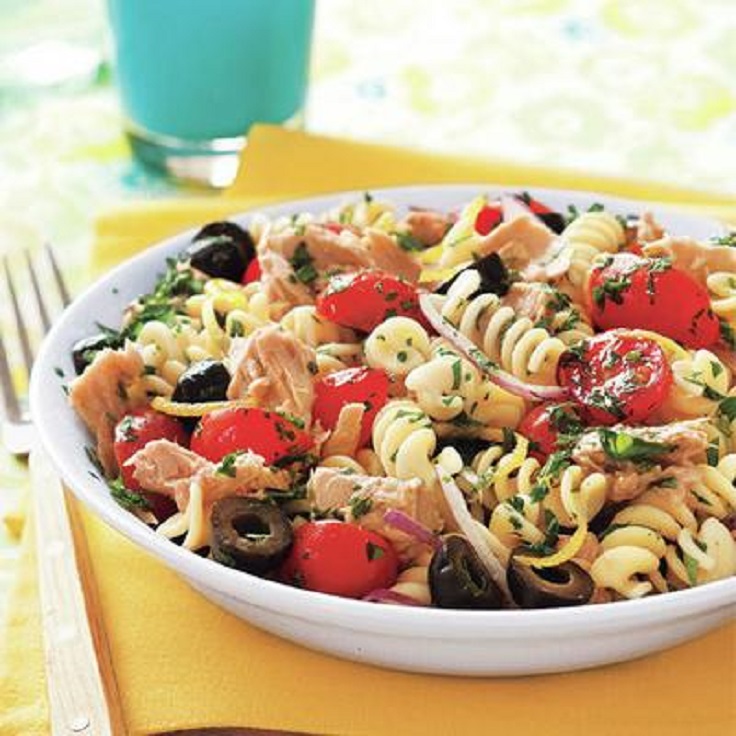 via myrecipes.com
Everyone likes the good taste of pasta and when it's with olives, even more! You should try this tasty pasta salad and you can add something extra, like some vegetables or anything you think will go good with it. Amazing!
Lemon-Olive Grilled Chicken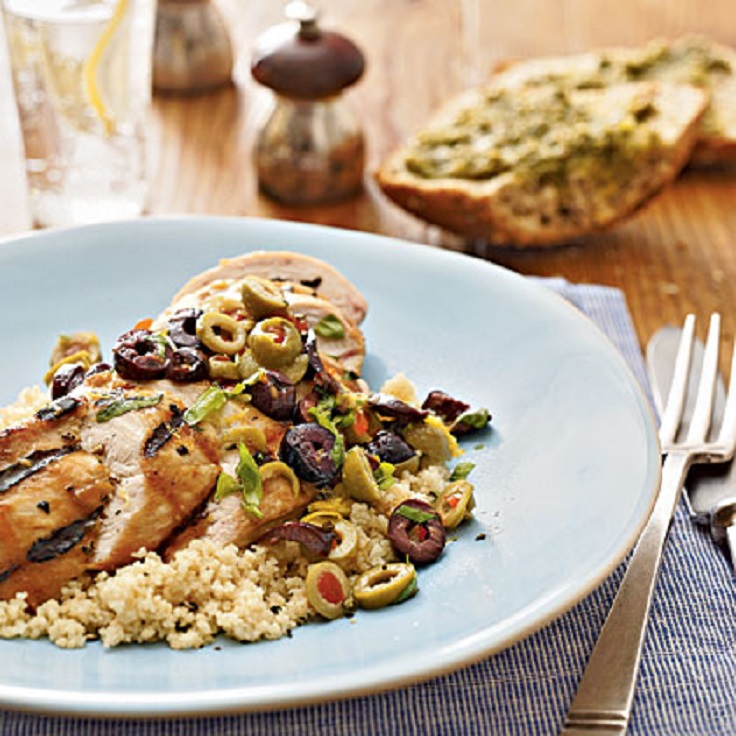 via health.com
Another delightful olive recipe which you should definitely try. This grilled chicken has a burst of flavors thanks to the amazing flavoring of lemon and olives. Every woman should know to cook a chicken in different, delicious ways and this one is one of the best!
Pork Medallions with Olive-Caper Sauce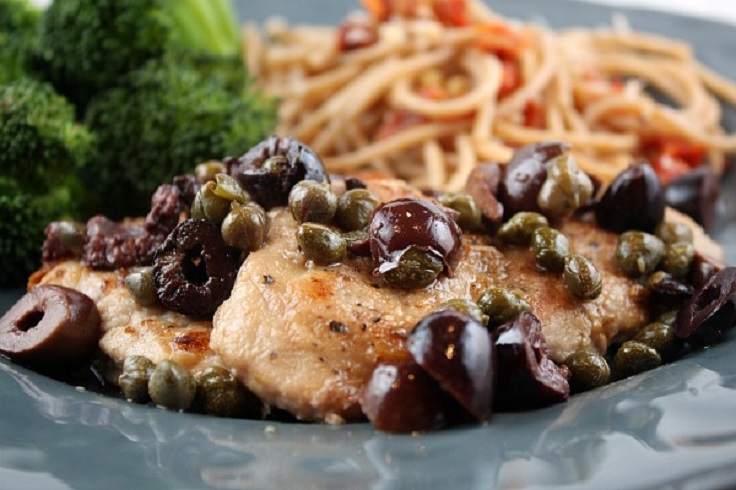 via recipegirl.com
Pork is tasty, but with sauce it's even tastier! This olive-caper sauce gives the meat a flavor of great enjoyment and complements the whole dish with delight. Try this amazing pork recipe and enjoy its deliciousness!
Green Olive Hummus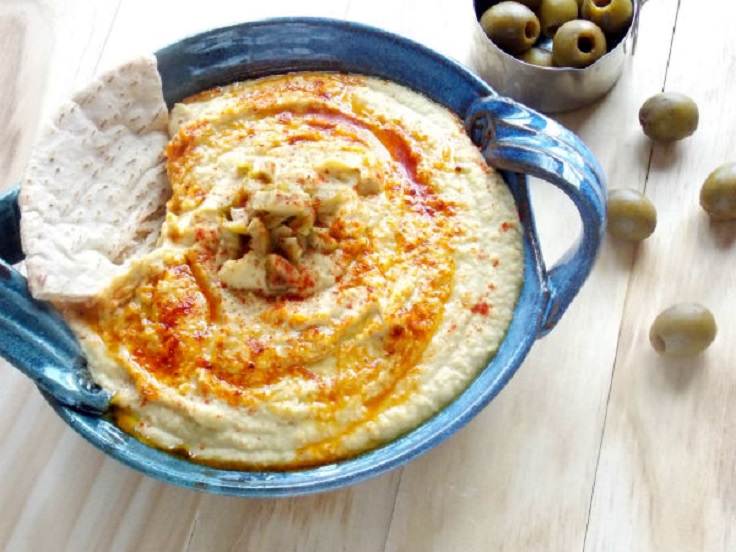 This healthy recipe is truly amazing. Green olives extend the olive oil flavor in the hummus and that makes it even tastier. Everyone will love this delicious dish. You can add some other flavors if you like, but it will still be absolutely delightful. Yummy!