Every anniversary is magical and we all want to surprise our loved ones with something interesting and loveable. We decided to dedicate today's article to every one of you who likes to make a really romantic dessert for that day that it's so important in your lives.
We have made an unbelievably tempting list of the top 10 romantic desserts for your anniversary especially to help you to pick the greatest sweet thing more easily, without hesitation. Just take a look at the article and we can assure you that you will find your favorite recipe in a minute. Happy Anniversary to all of you and enjoy!
Heart Peanut Butter Cup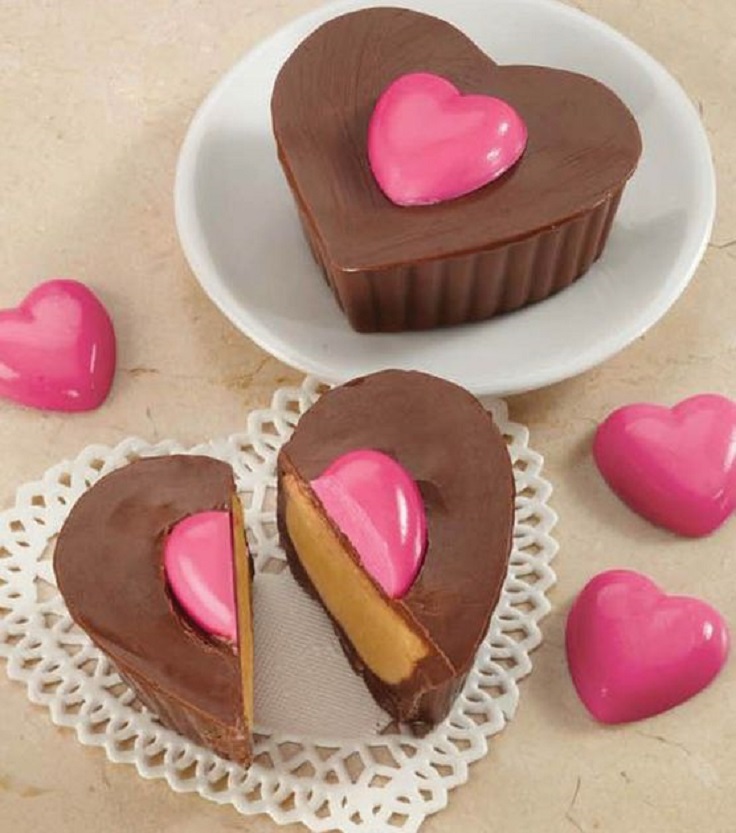 via joann.com
We can start with one of our best recipes for anniversary desserts in the article. The heart peanut butter cup idea is very easy for making and it's a sure thing because your loved one will be delighted for sure.
Heritage Red Velvet Cake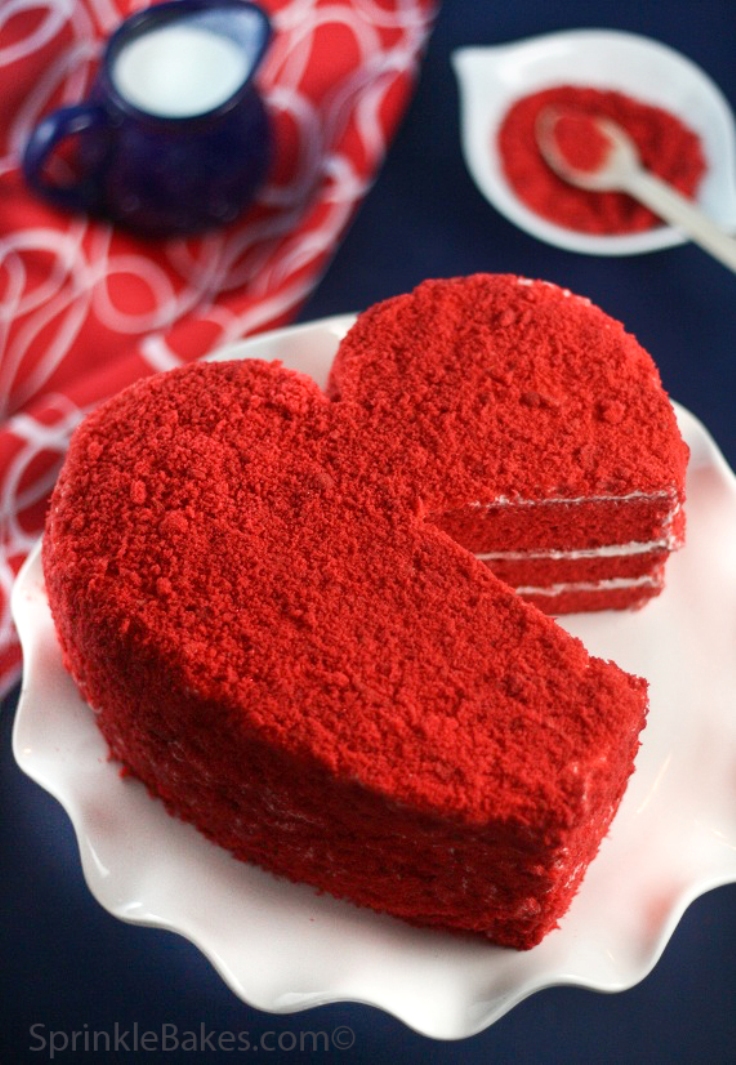 And we are continuing with our countdown with the heritage red velvet cake recipe. We are offering to you, maybe, one of the most romantic heart-shaped desserts that you can find on the internet, so, take a look at the full recipe in the link below, you'll no regret it.
Blueberry Passion Fruit Cheesecake Parfait
via savorysimple.net
Something very interesting and not so loveable at first sight, but, if you take a look at the full recipe that you can find in the link below you will see that it's a perfect anniversary sweet present.
Champagne Sabayon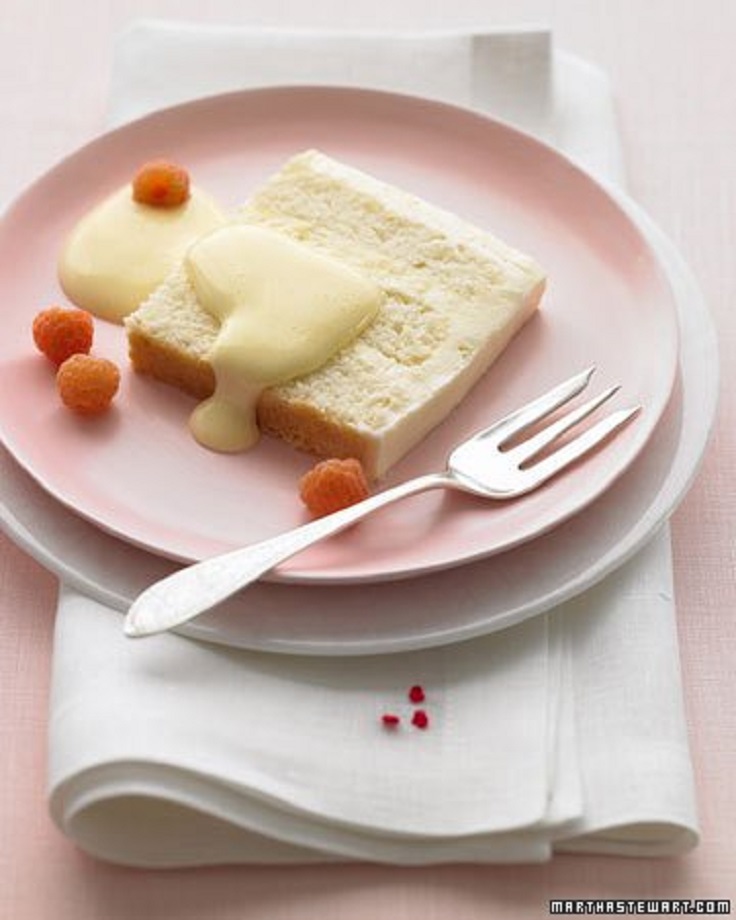 The champagne sabayon recipe that comes directly from the famous Martha Stewart's cookbook, it's the simplest, but, the classiest dessert on our top 10 list that we have here.
Double-Chocolate Mascarpone Raspberry Pie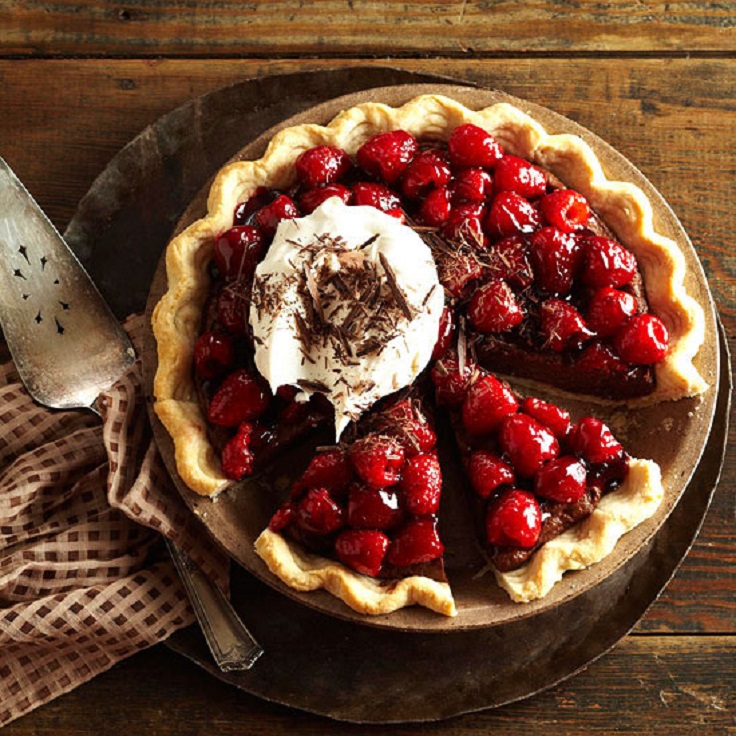 via bhg.com
Some of you like pies or cakes more than other desserts, so, the double-chocolate mascarpone raspberry pie is a great recipe for those who know that pie is the right idea for their loved ones.
Lofthouse Style Sugar Cookies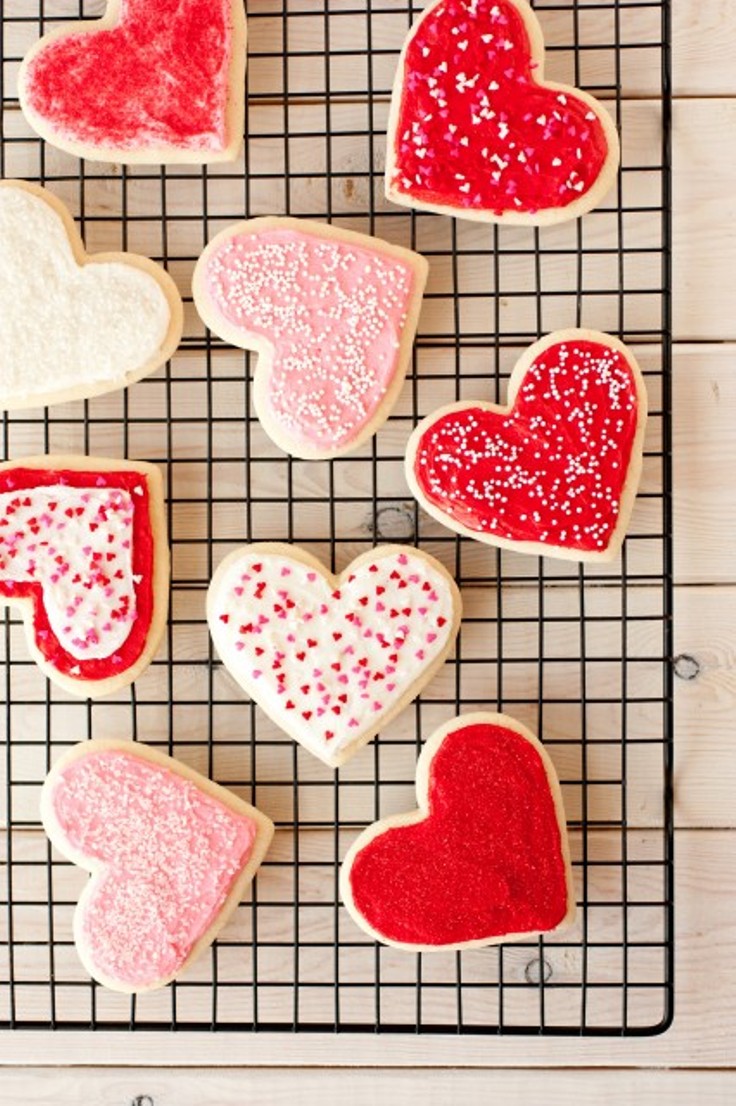 Really simple sugar cookies that are heart-shaped. The recipe that we have here may be simple, but, it will show your partner the love that you feel for him/her.
Cake for Two with a Raspberry-Chambord Sauce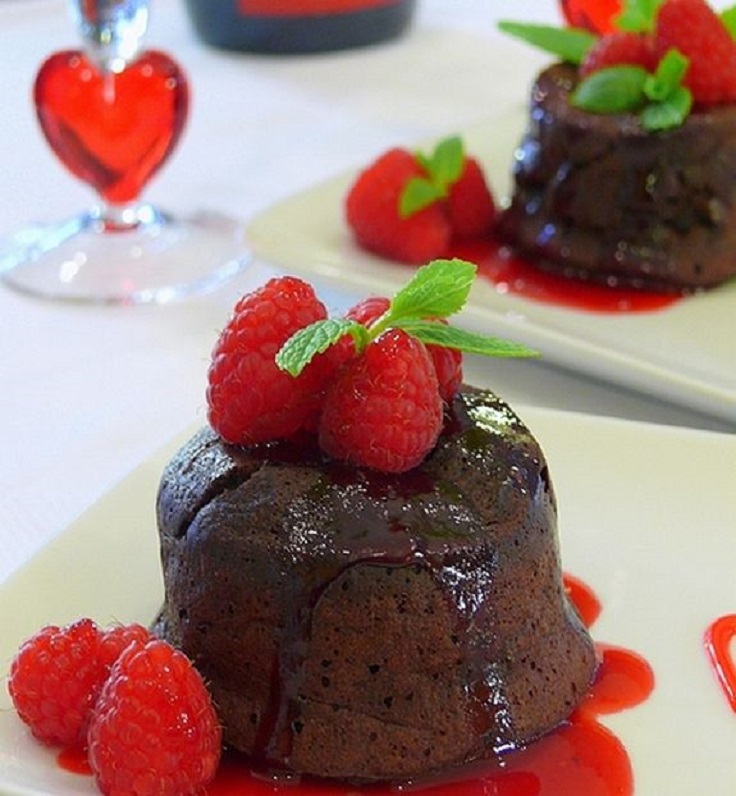 via noblepig.com
Many of the people are real chocolate lovers and they only love desserts that are made with chocolate, so, the cake for two with a raspberry-Chambord sauce is the best choice that they can make on this year's anniversary.
Individual Chocolate Melting Cakes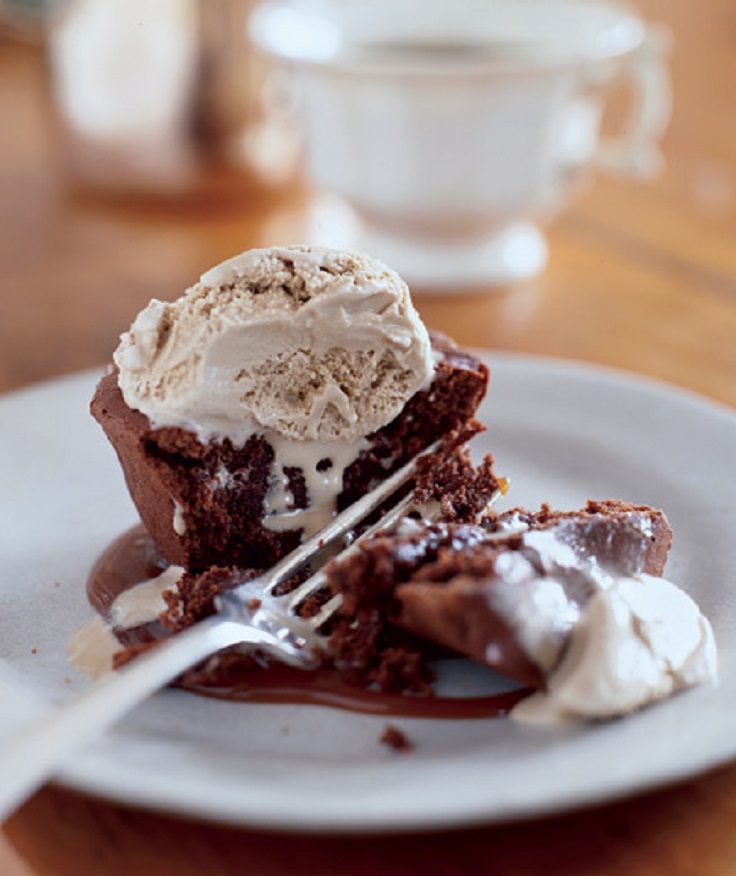 via realsimple.com
The mix between coffee ice cream and caramel gives us a really fantastic flavor. The individual chocolate melting cake recipe is really easy for making and it will be an incredible anniversary gift.
Orange Soufflé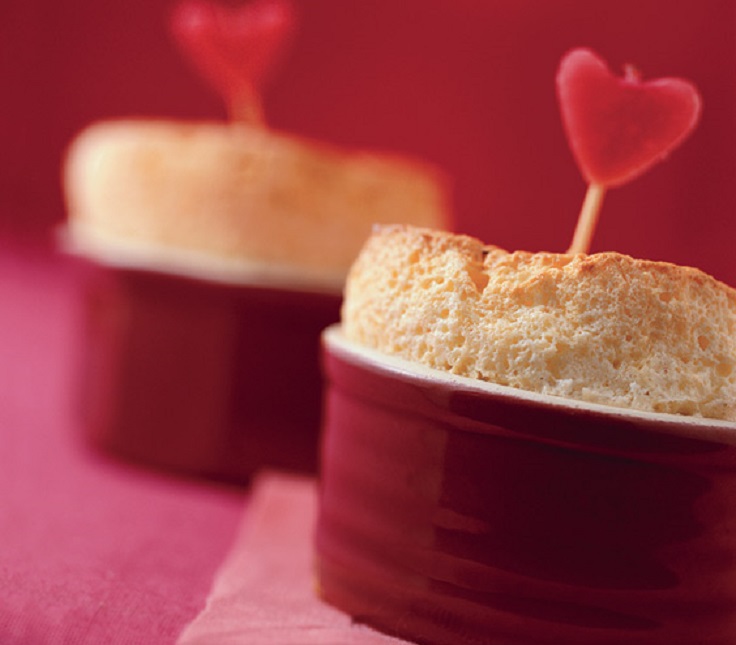 via realsimple.com
Very amusing dessert idea that will attract your partner's attention immediately. Try and make the orange soufflé recipe for your anniversary and you will satisfy your loved one, we are 100% sure.
Heart Cake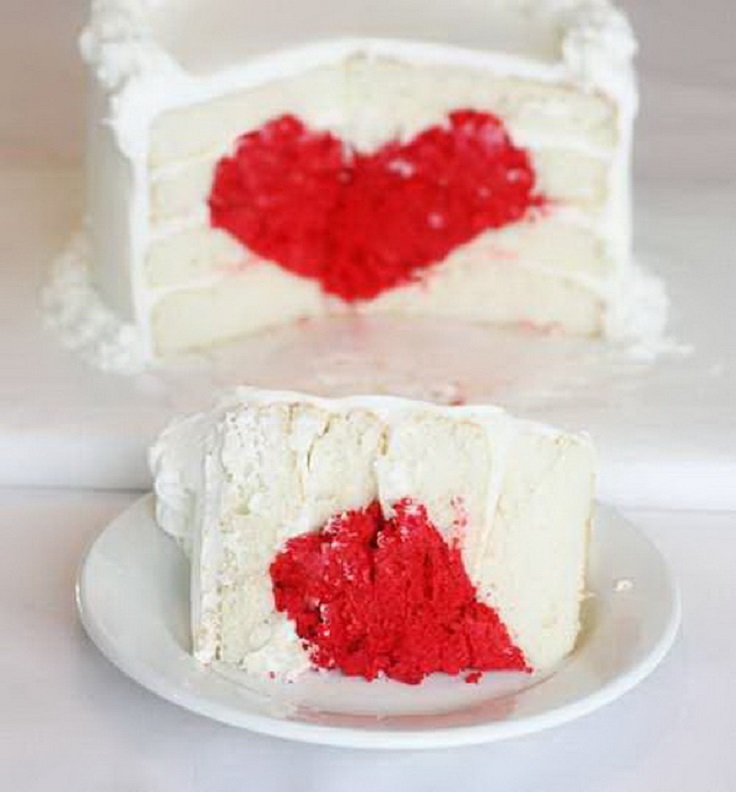 via iambaker.net
And at the very end, we have something for you that will make your anniversary unforgettable, that's for sure. The heart cake is the one dessert that has a heart in it, a secret that will surely surprise your loved one while you are cutting the first piece of it. Have a great anniversary night all of you and we are hoping that we will have only positive comments about this particular article from you.